Makes 7-8 individual loaves. This is one of the very few meat loaf recipes that's actually good, and worth sharing. Hope you enjoy it.
458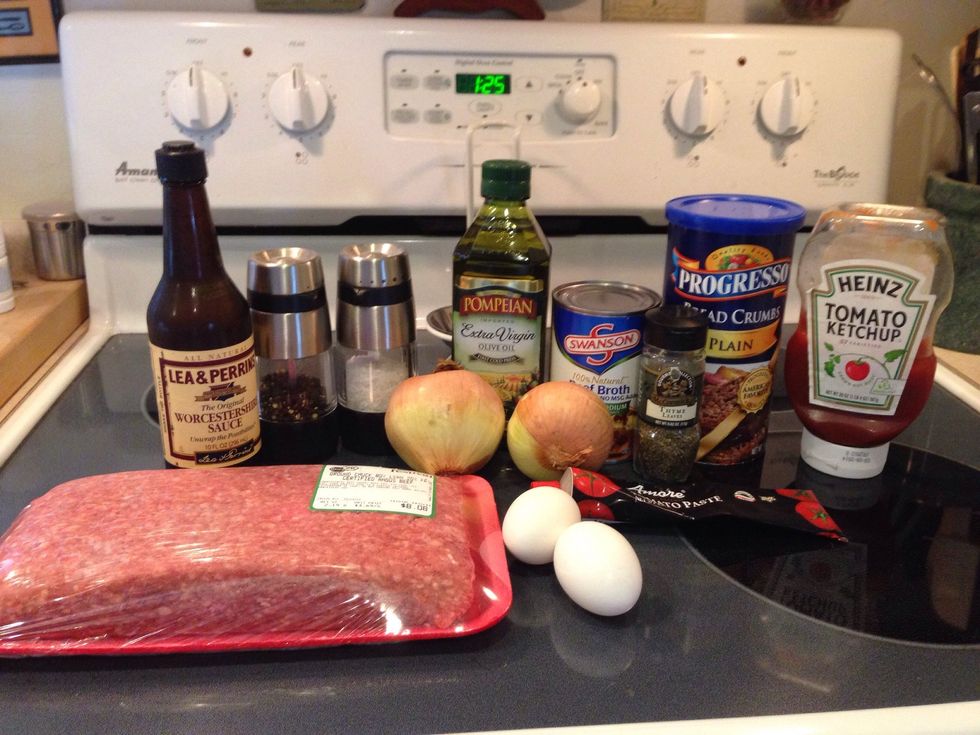 Supplies you'll need (forgot the brown sugar & mustard😦)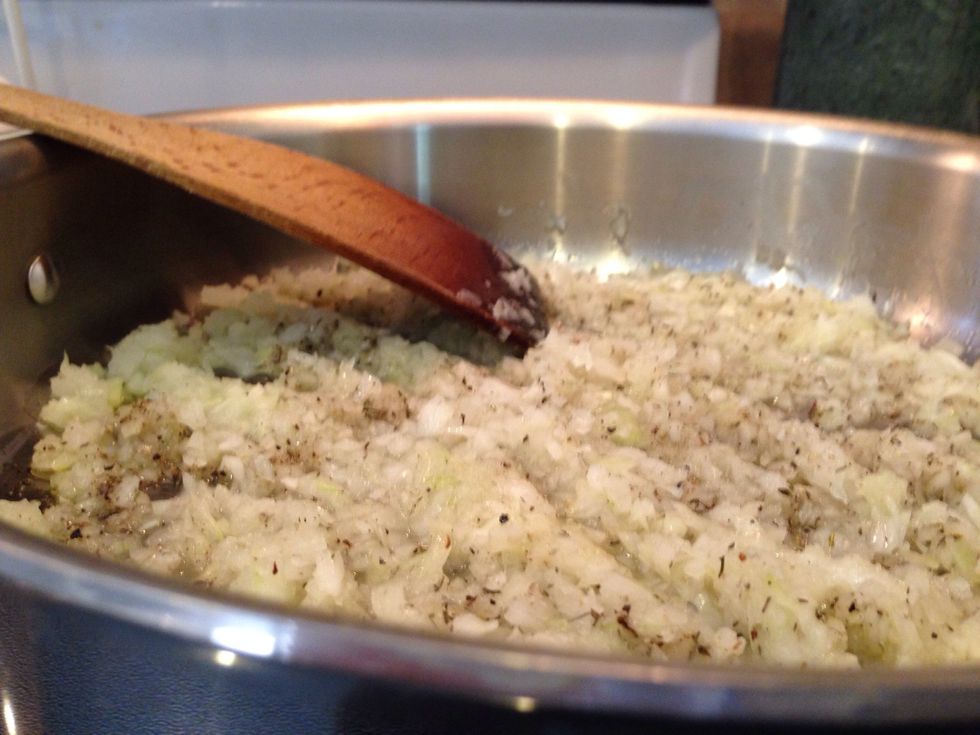 In a 12 inch sauté pan, heat olive oil over medium-low heat and add the onion, thyme, salt and pepper. Cook for 8-10 minutes until onions are translucent but not brown. Preheat oven to 350 degrees.
Remove the pan from the heat and stir in the beef broth, Worcestershire sauce and tomato paste. Allow to cool for about 20 to 30 minutes.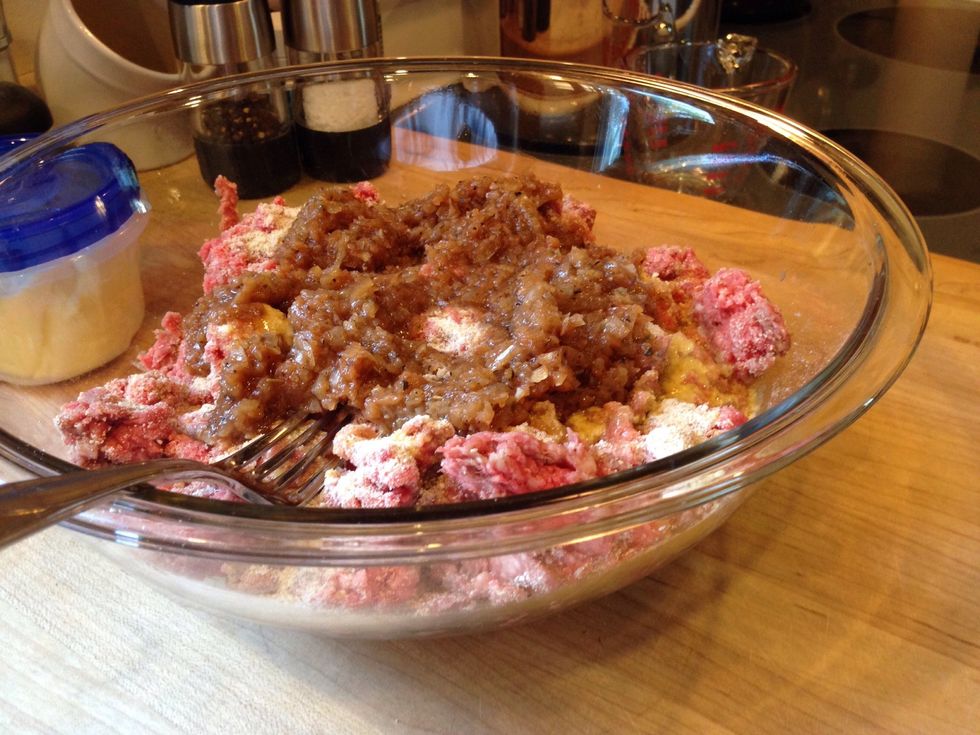 Add the ground chuck, 2 beaten eggs and bread crumbs, and cooled onion mixture in a large bowl.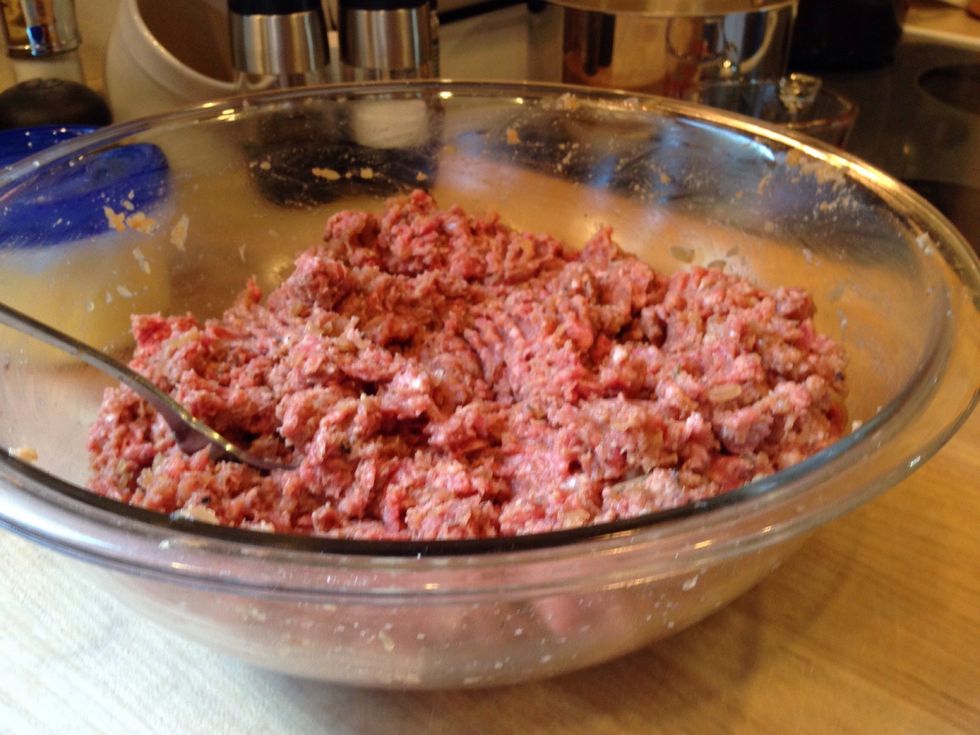 Mix the ingredients from step 4 with a fork. Using a fork will make the loaves less dense.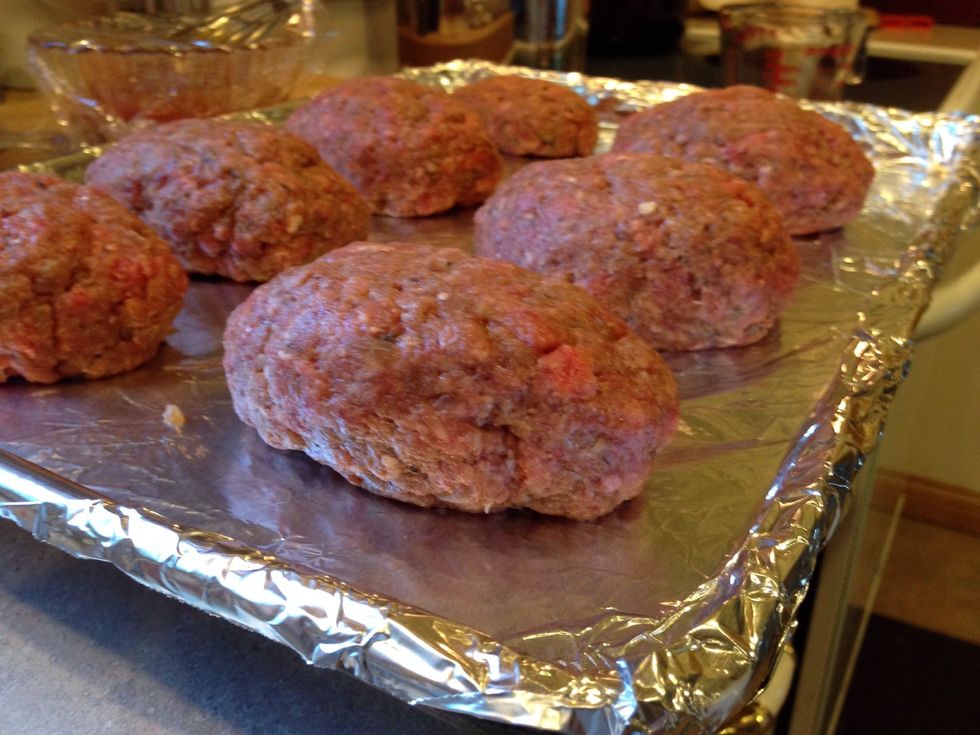 Form 8oz portions of meat loaf mixture into individual football shaped loaves on a lightly greased rimmed backing sheet.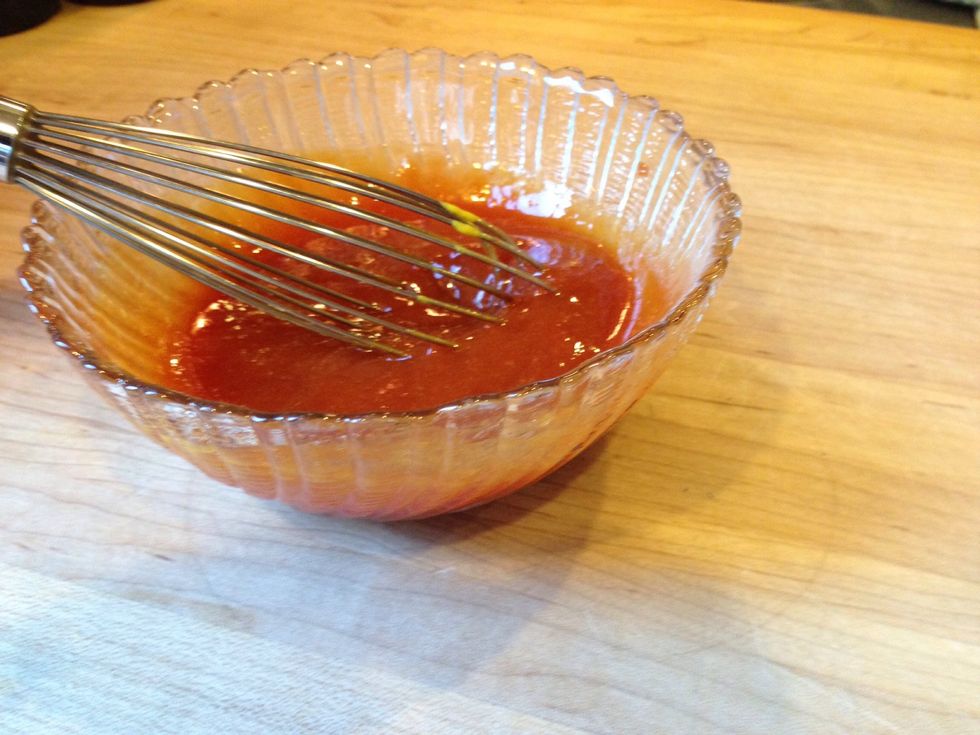 For the glaze, mix the ketchup, brown sugar and mustard in a small bowl.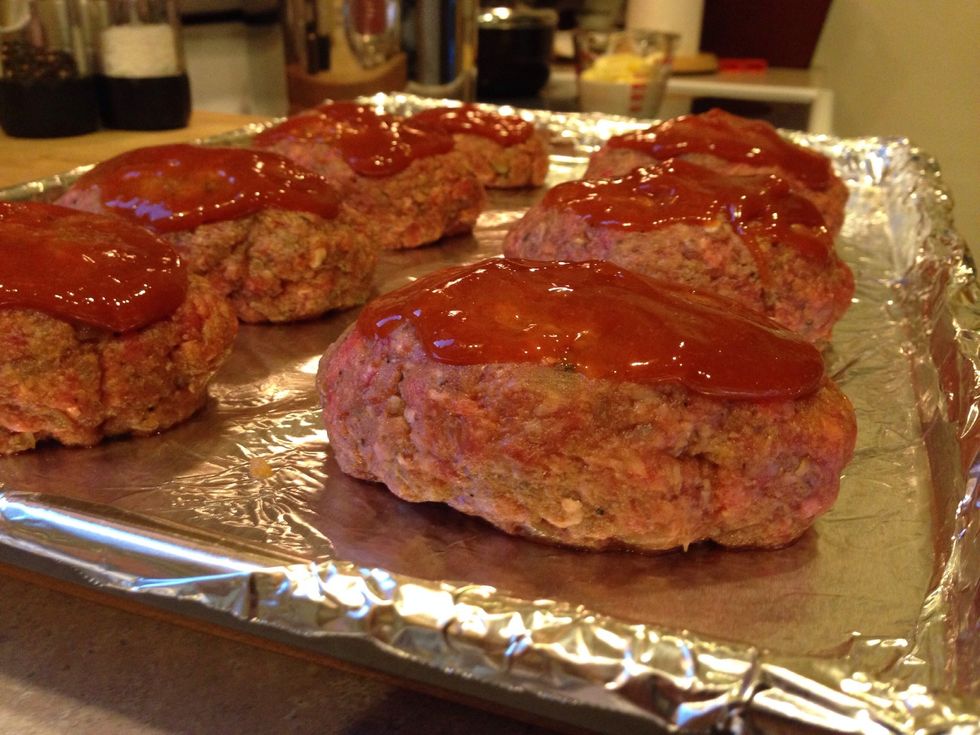 Generously brush the top of each loaf & bake for 40 minutes.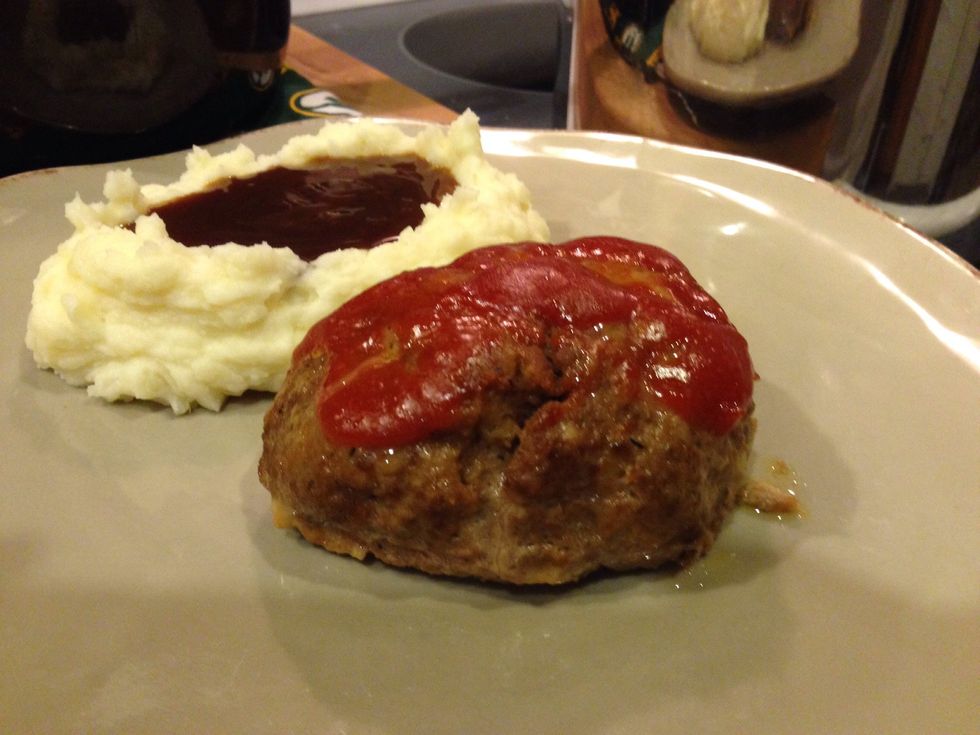 Allow to cool for about 5 minutes and serve.
1.0Tbsp olive oil
2.0 yellow onions (minced)
1/2tsp dried thyme (1 tsp if using fresh)
2.0tsp Kosher salt
1.0tsp freshly ground black pepper
3.0Tbsp Worcestershire sauce
1/3c beef broth
1.0Tbsp tomato paste
1/2lb ground chuck
1/2c dry breadcrumbs
2.0 large or extra large eggs
1/3c ketchup
3.0Tbsp light or golden brown sugar
2.0tsp Prepared yellow mustard