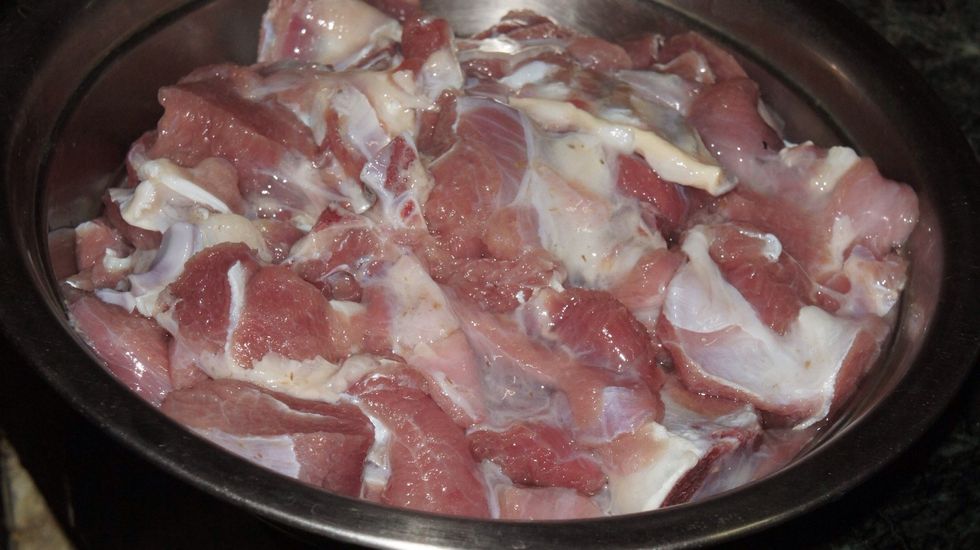 750 gms Mutton chopped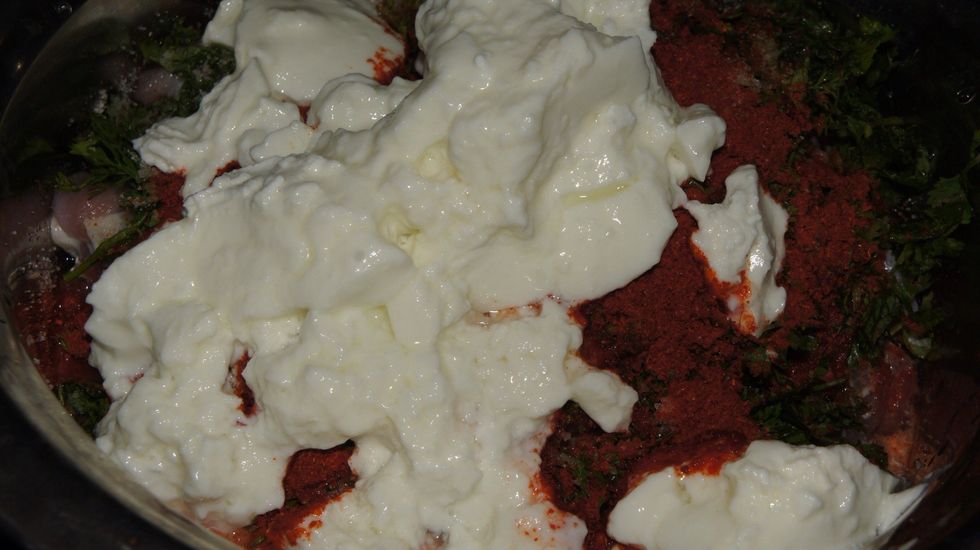 Marination Process: Add 300 gms of curd, red chilli powder and salt to the chopped mutton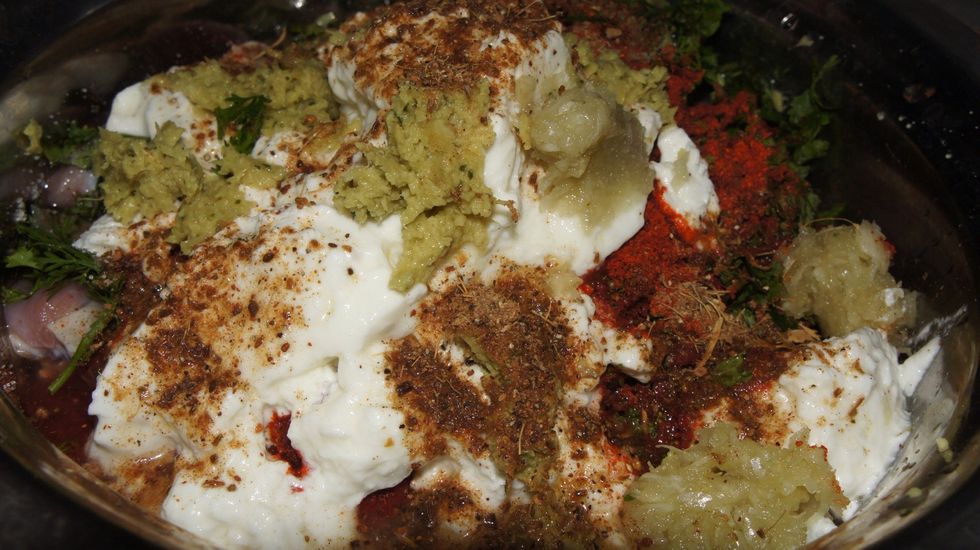 Now add garam masala, ginger garlic paste and coriander powder to the mixture and marinate it for 1 hr in Refrigerator.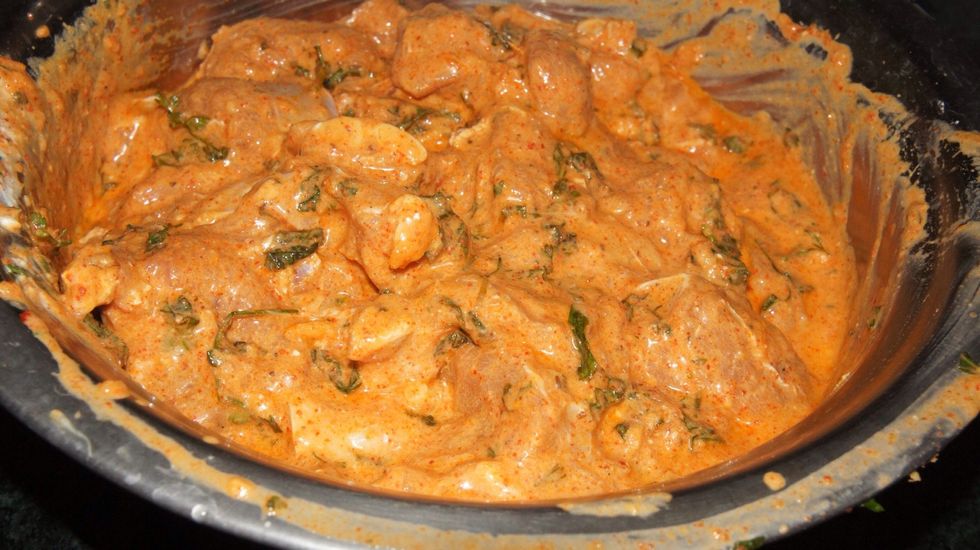 After marination it looks like this...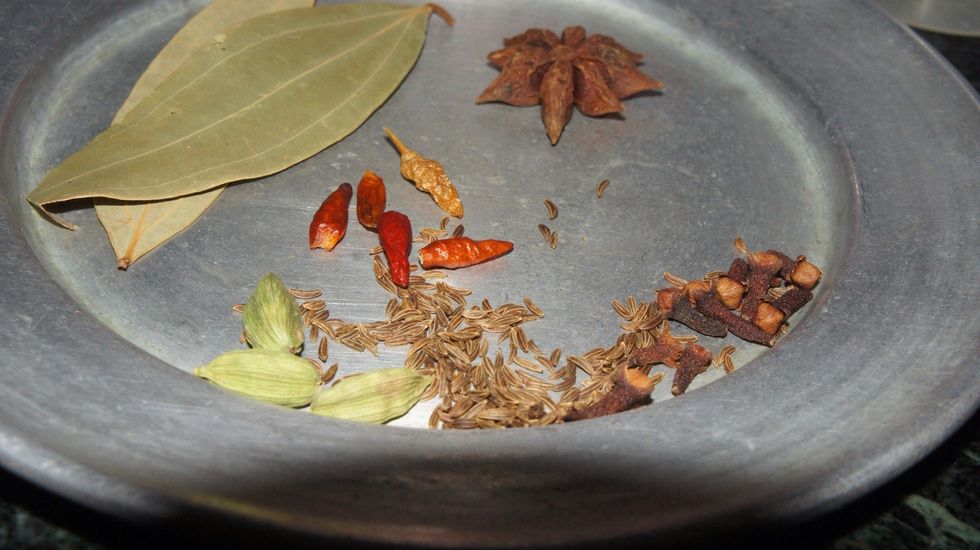 Now take the whole gram masala: short red chilli (add if you want biryani too spicy), bay leafs, cumin seeds, cloves and cardamom.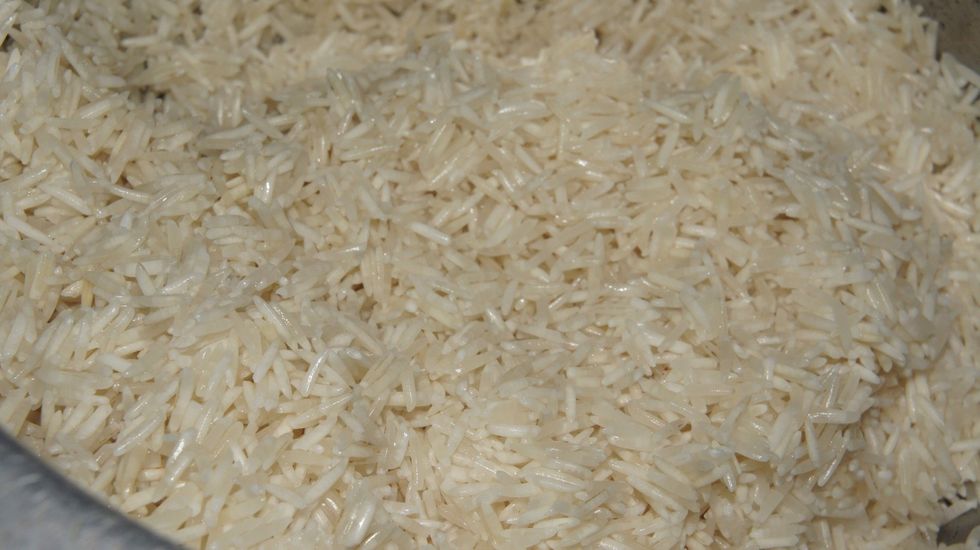 4.5 cups of Basmati Rice.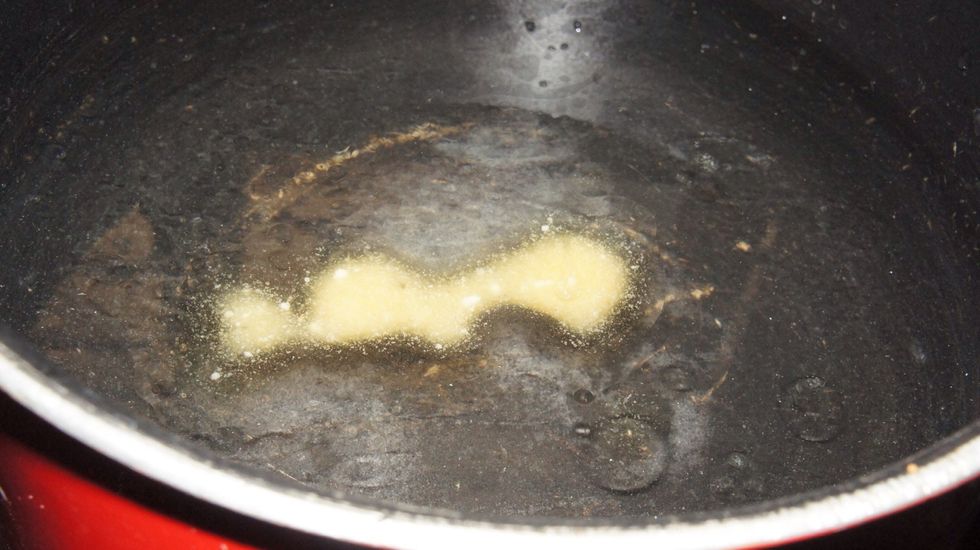 Half boil rice cooking process: take a pan and boil the water (9 cups), now add pure Ghee and pinch of salt to the boiling water.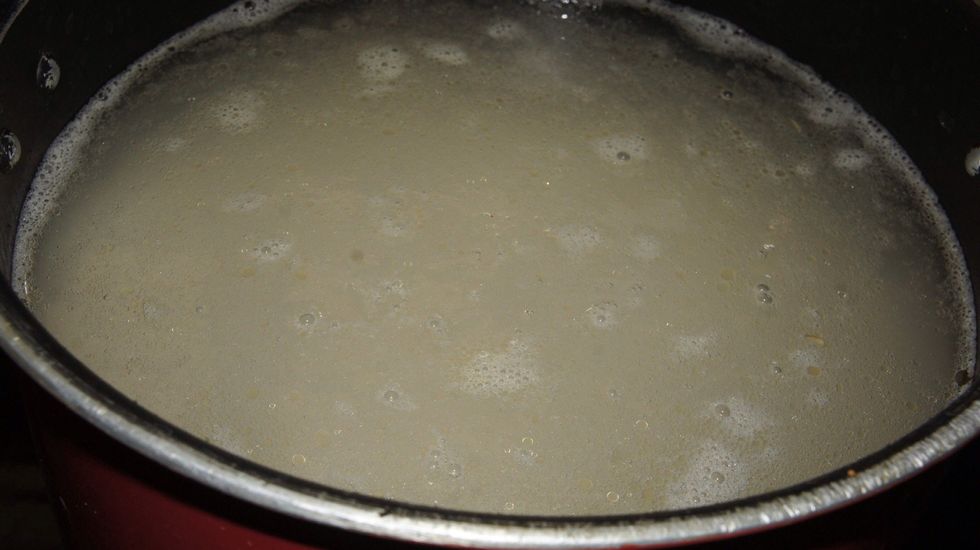 Then add basmati rice and cook for 2-4 mins in high flame, switch off burner when it's half boiled.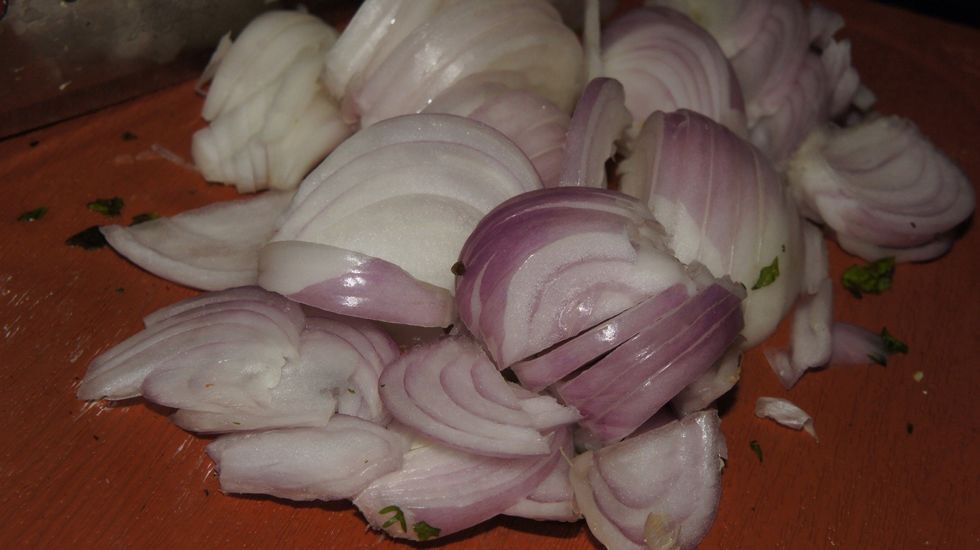 Chopped onions.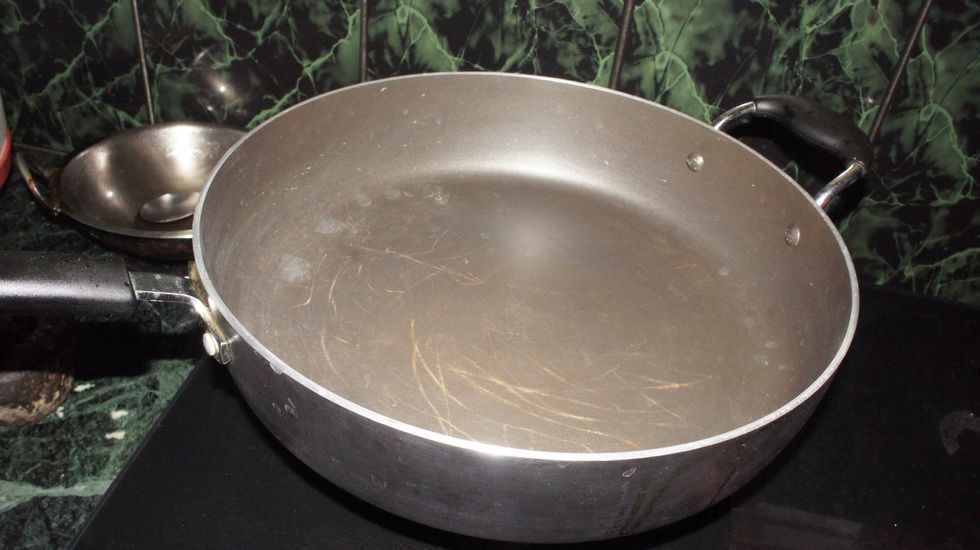 Take a big pan for cooking biryani..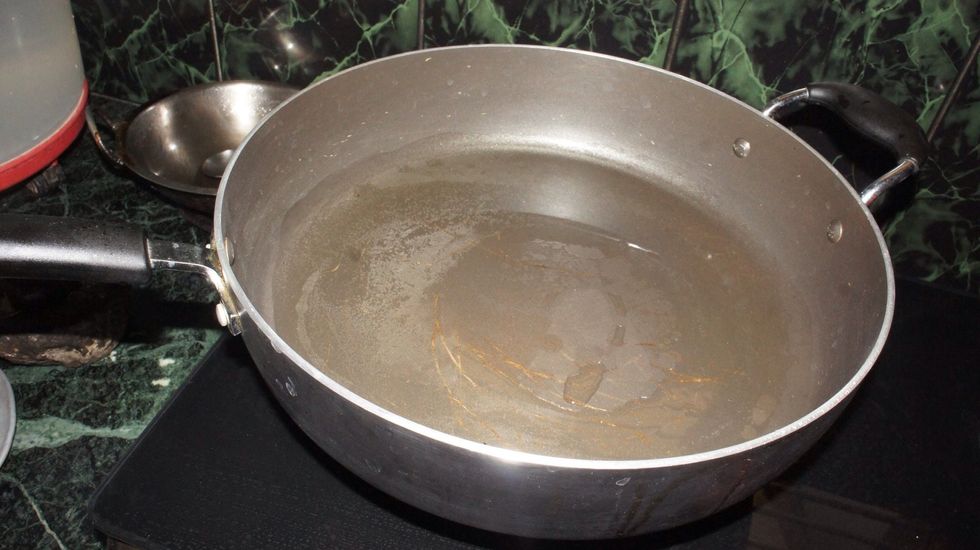 Add some oil for shallow fry of whole gram masala first..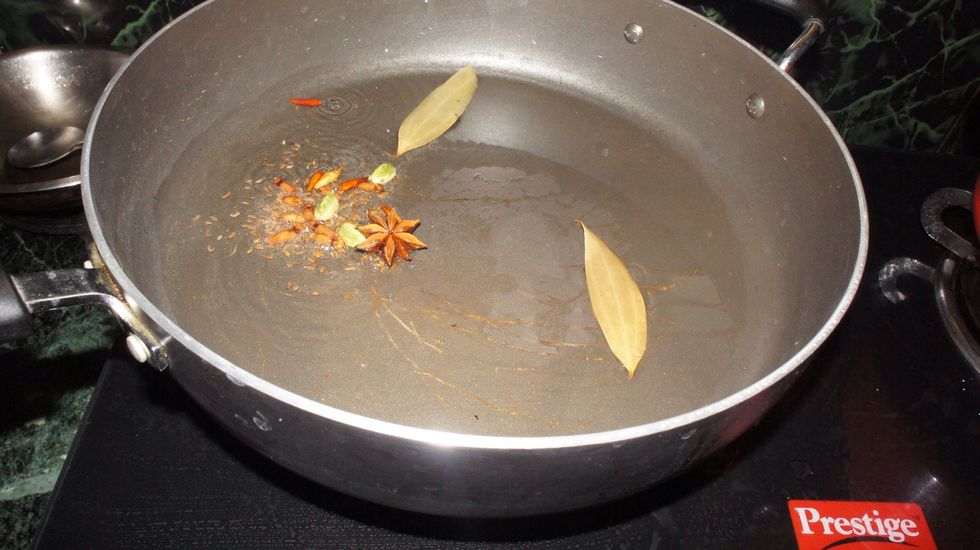 Shallow fry whole gram masala...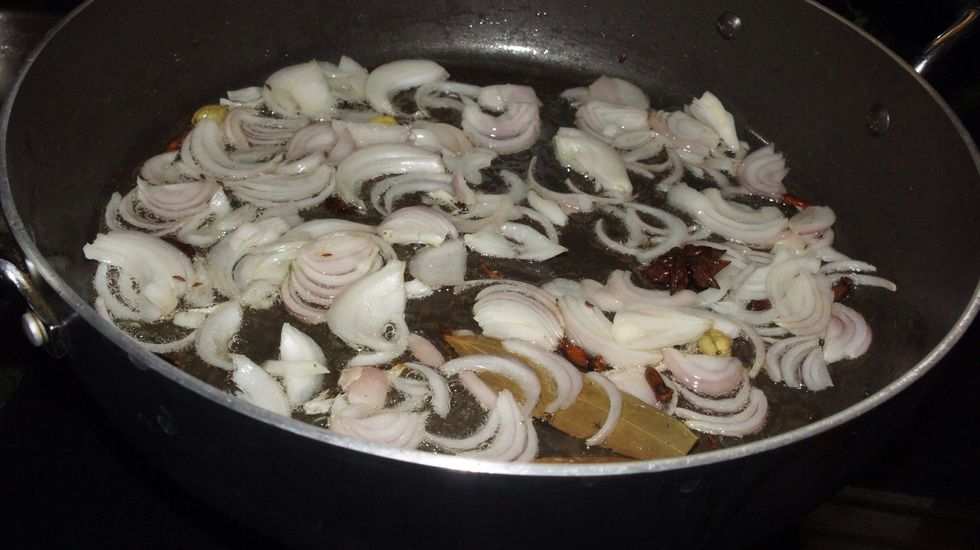 Then add chopped onions add little salt to it and little bit of ginger garlic paste.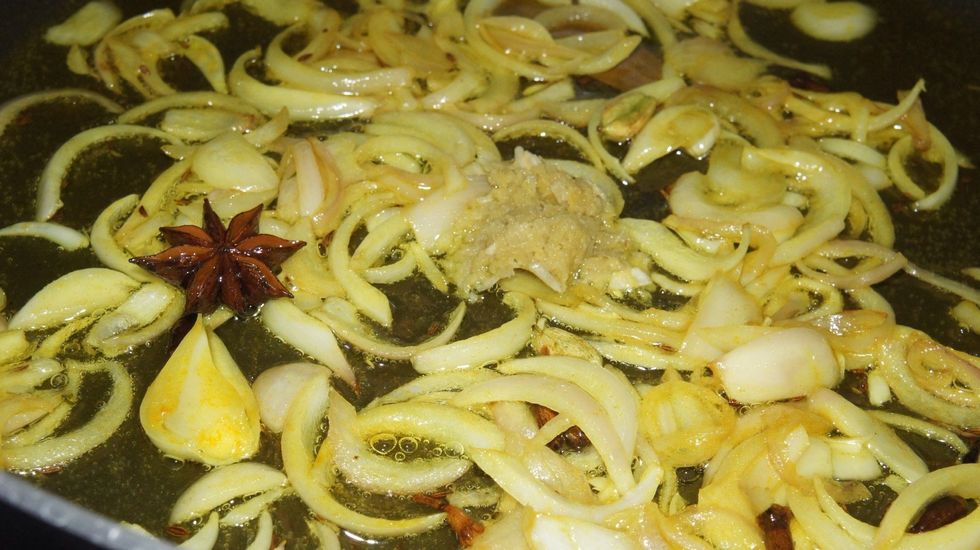 Then add turmeric powder.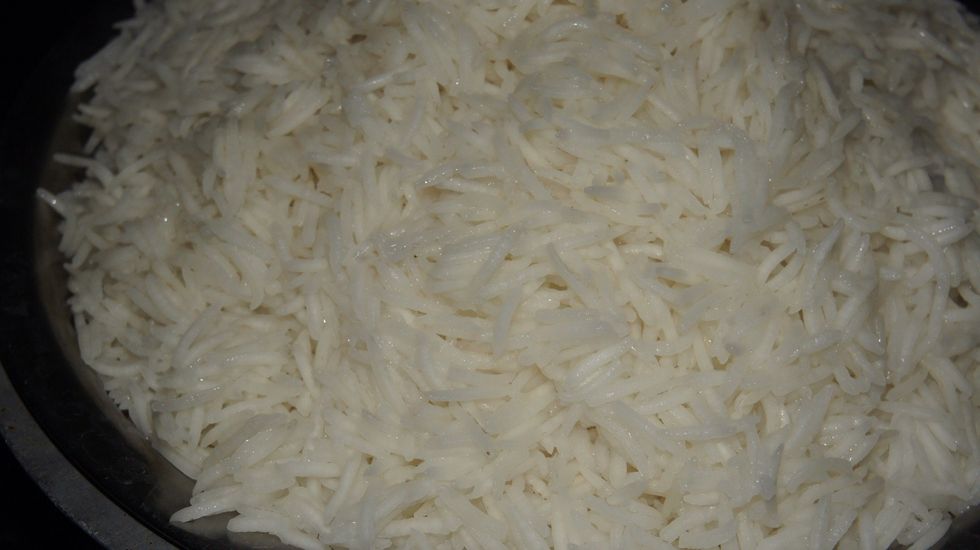 Keep the half boiled rice aside..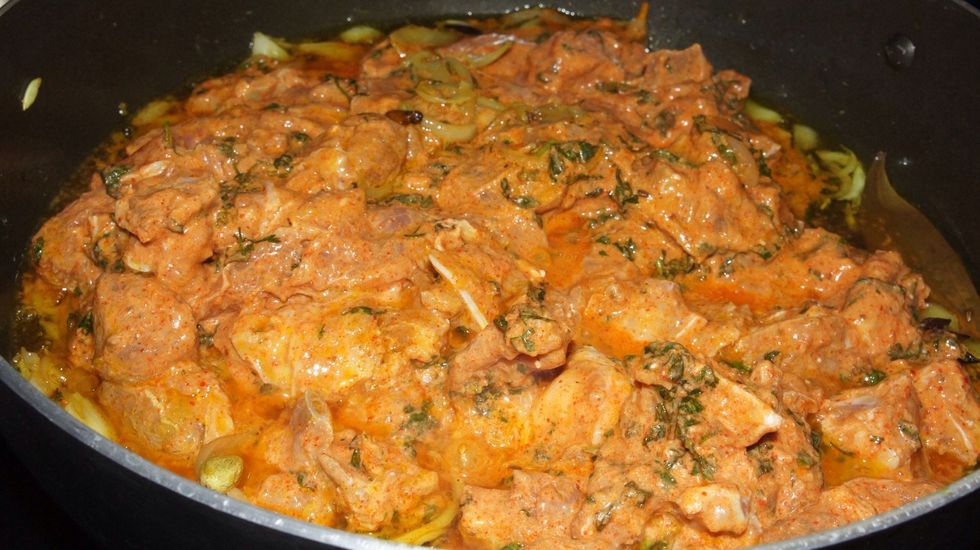 Now add the marinated mixture to the big pan...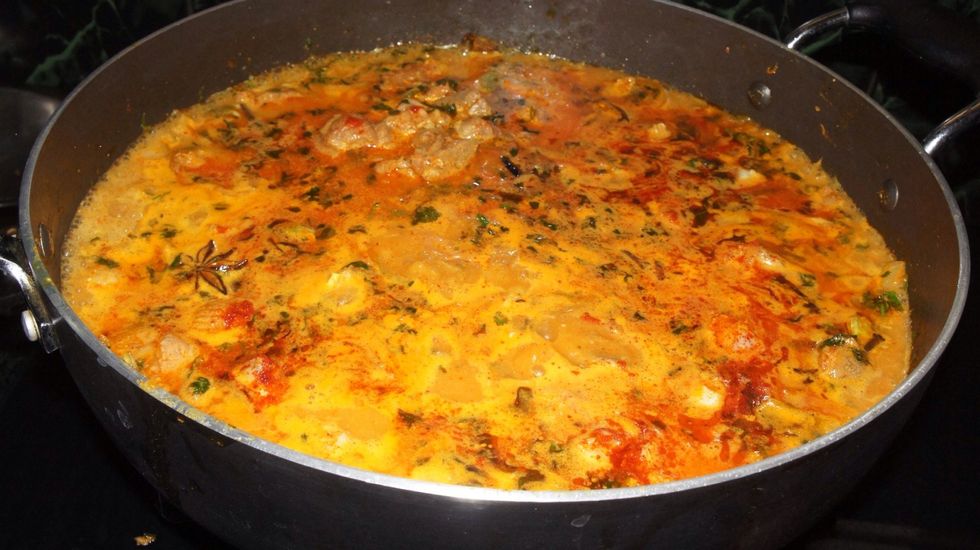 Add some water and cook for at least 20 min. In medium flame..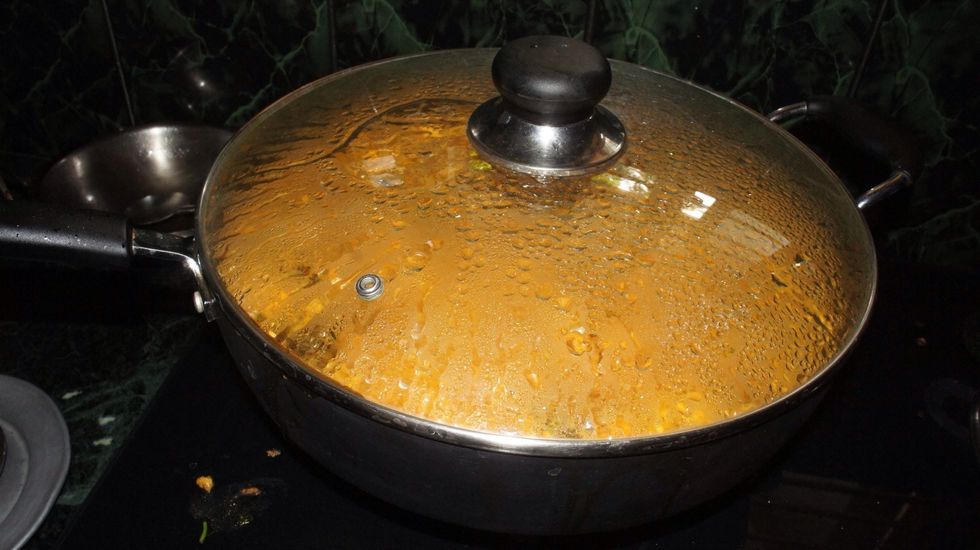 Cook for 20 min.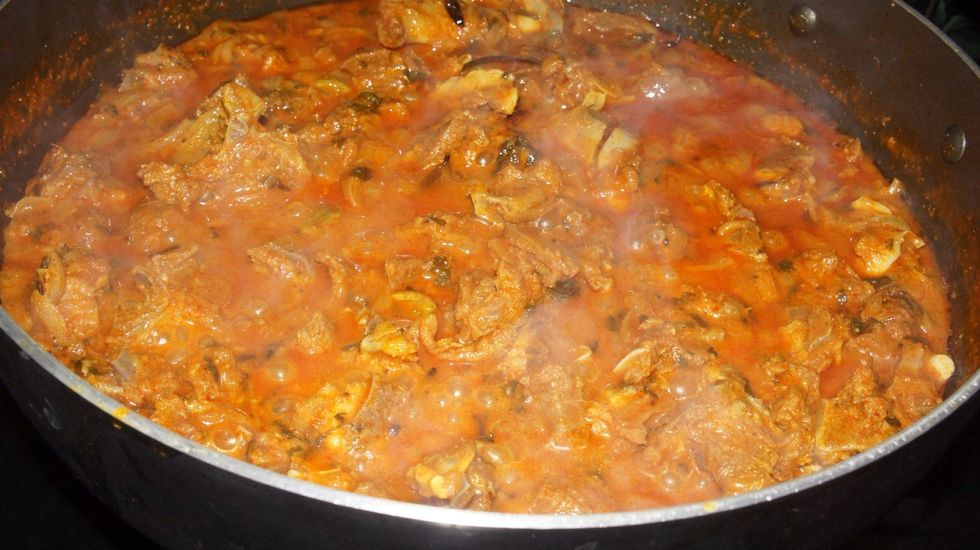 Now the after cooking for 20 min take the lid and the it looks like this.
Then add half boiled basmati rice to it...
Then sprinkle coriander leafs on one layer of rice..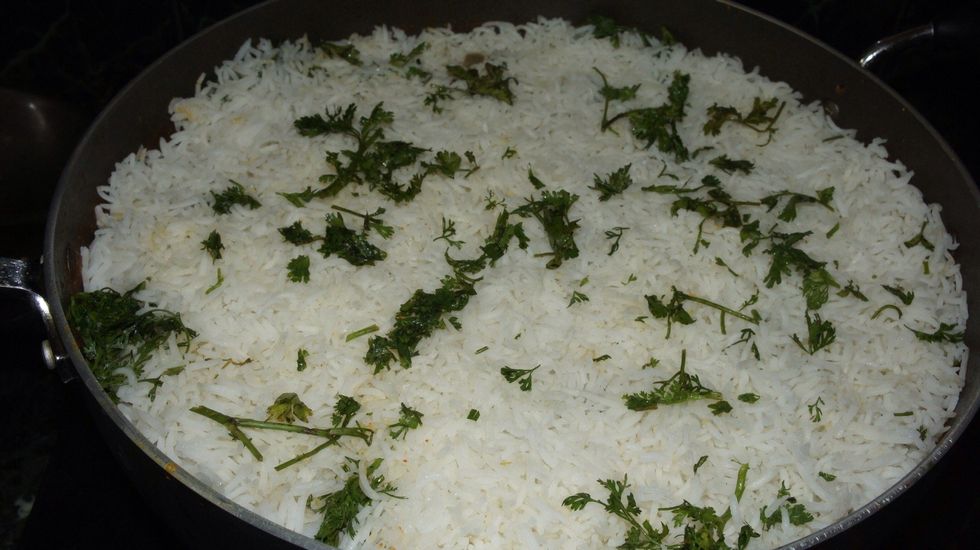 Then add another layer of rice and sprinkle coriander leafs.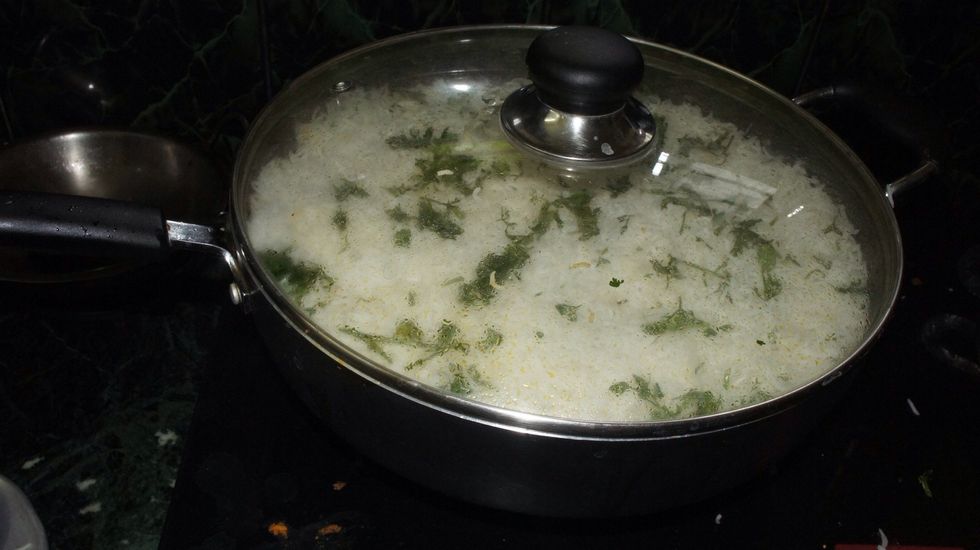 Then tighten the lid and cook for another 10 min in medium Flame...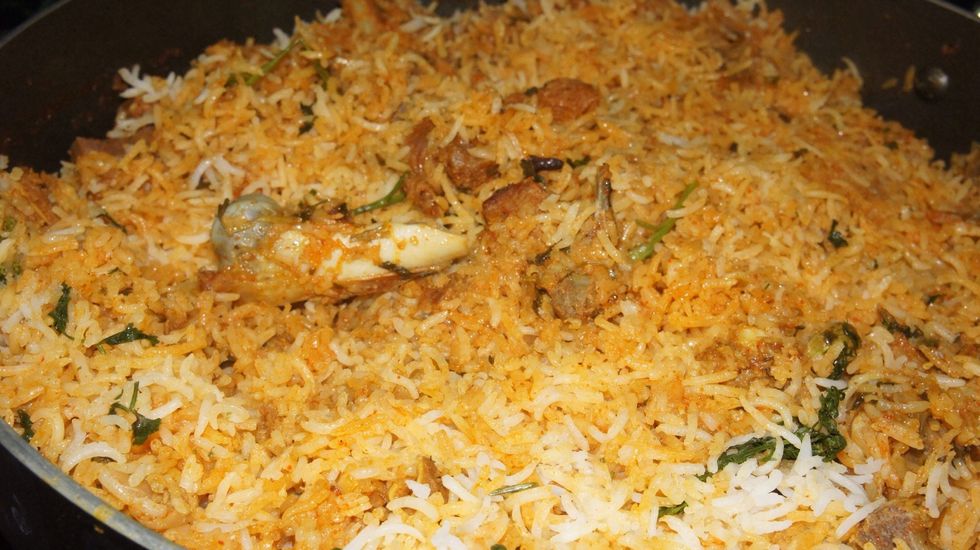 Now that's it Hyderabadi Dum Ka Mutton Biryani is ready!!! This is my all time favourite dish!!! :))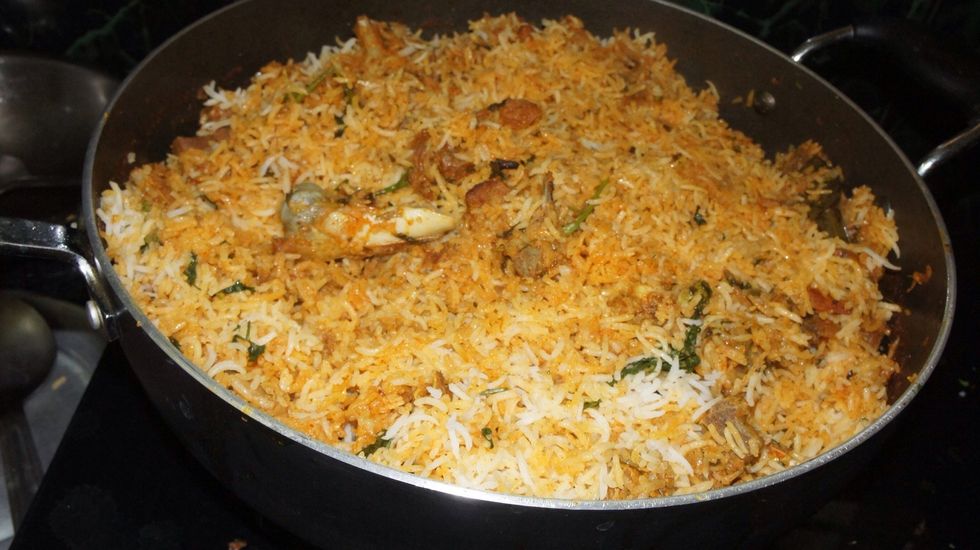 Tastes awesome with calrlsburg beer!!! 😉
3/4kg Mutton
300.0g Curd
2.0tsp Ginger garlic paste
2.0tsp Garam masala
2.0tsp Coriander powder
2.0tsp Red chilli powder
Salt to taste
1/2c Basmati Rice
2.0part Coriander leafs
Whole gram masala