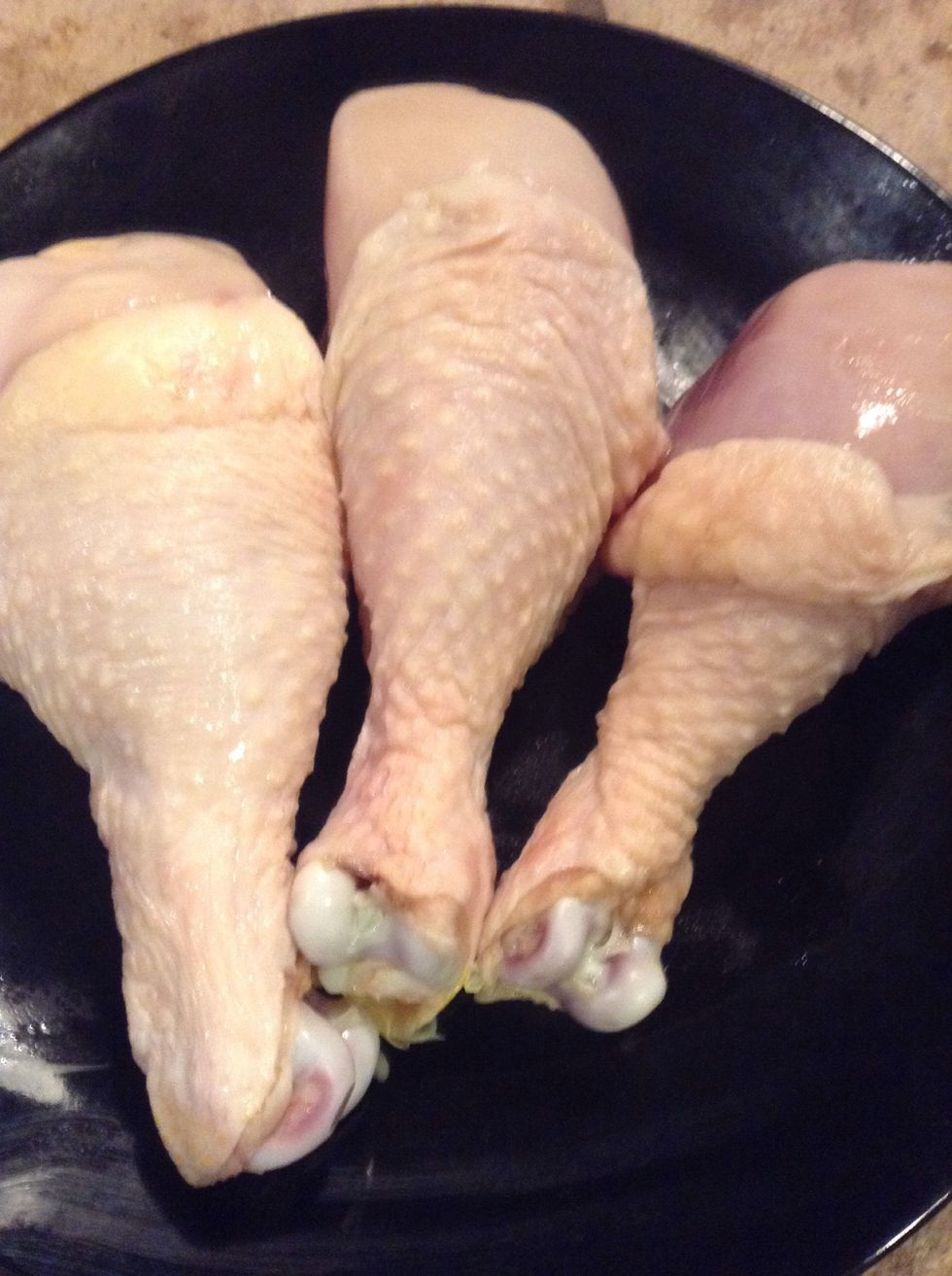 Thaw the legs thoroughly and let the legs sit in open air for about 5 minutes for them to dry out a bit because it makes them crispier when cooked.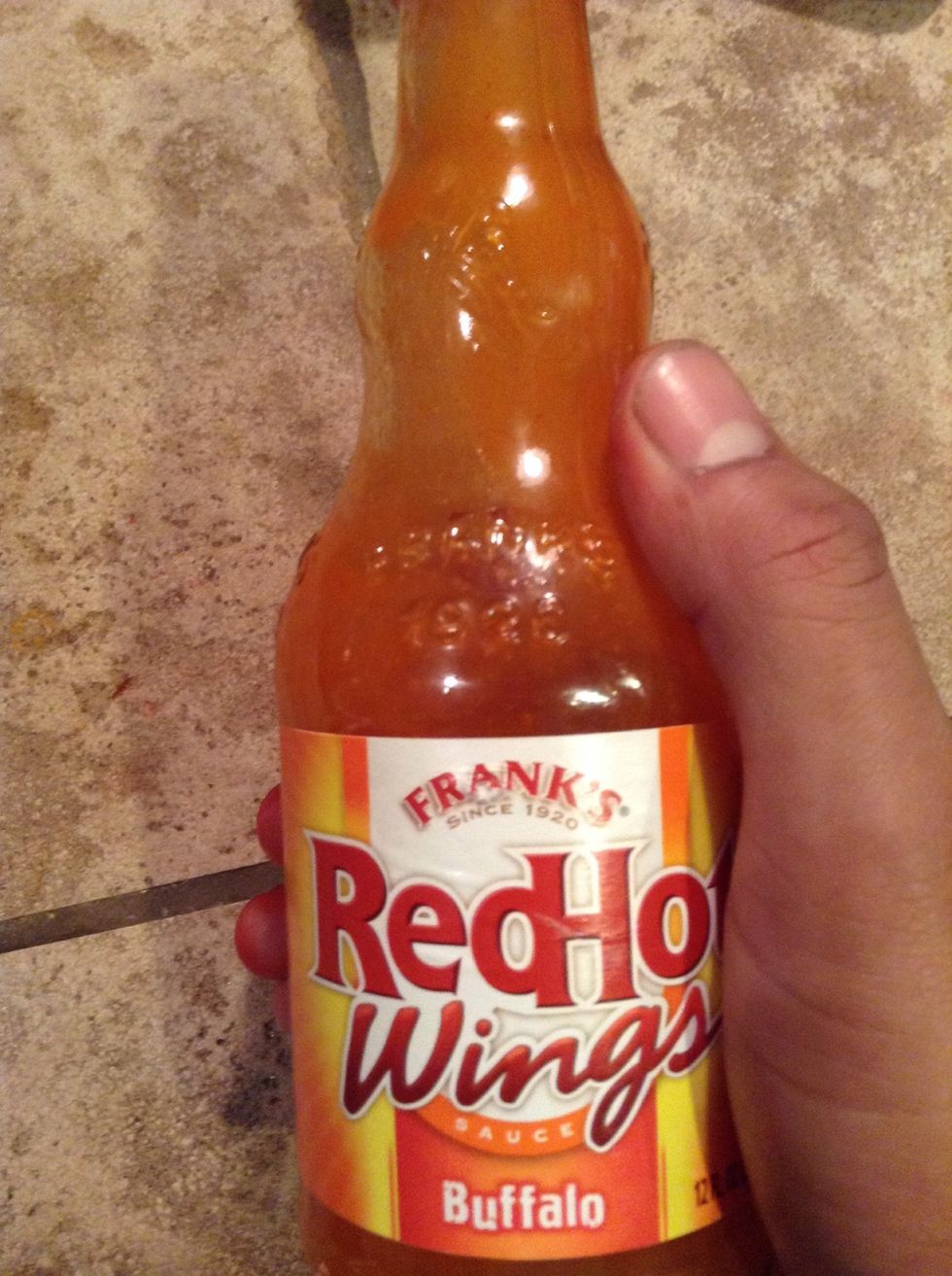 The only ingredient I am using is Franks Buffalo Wing sauce.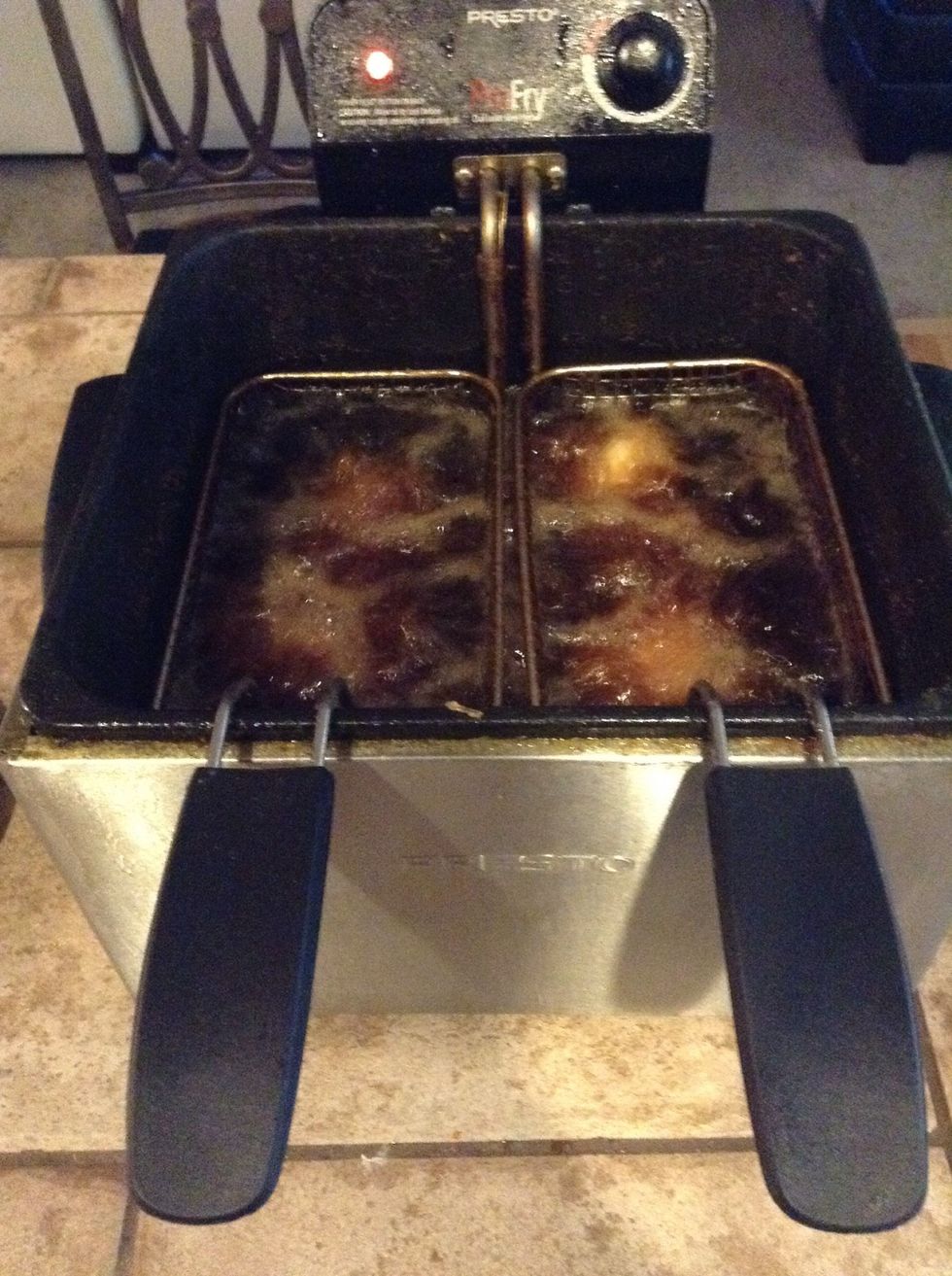 I am using a deep fryer set at 325, but if you do not own one you can use a skillet with some canola oil on it. Fry for 8 minutes.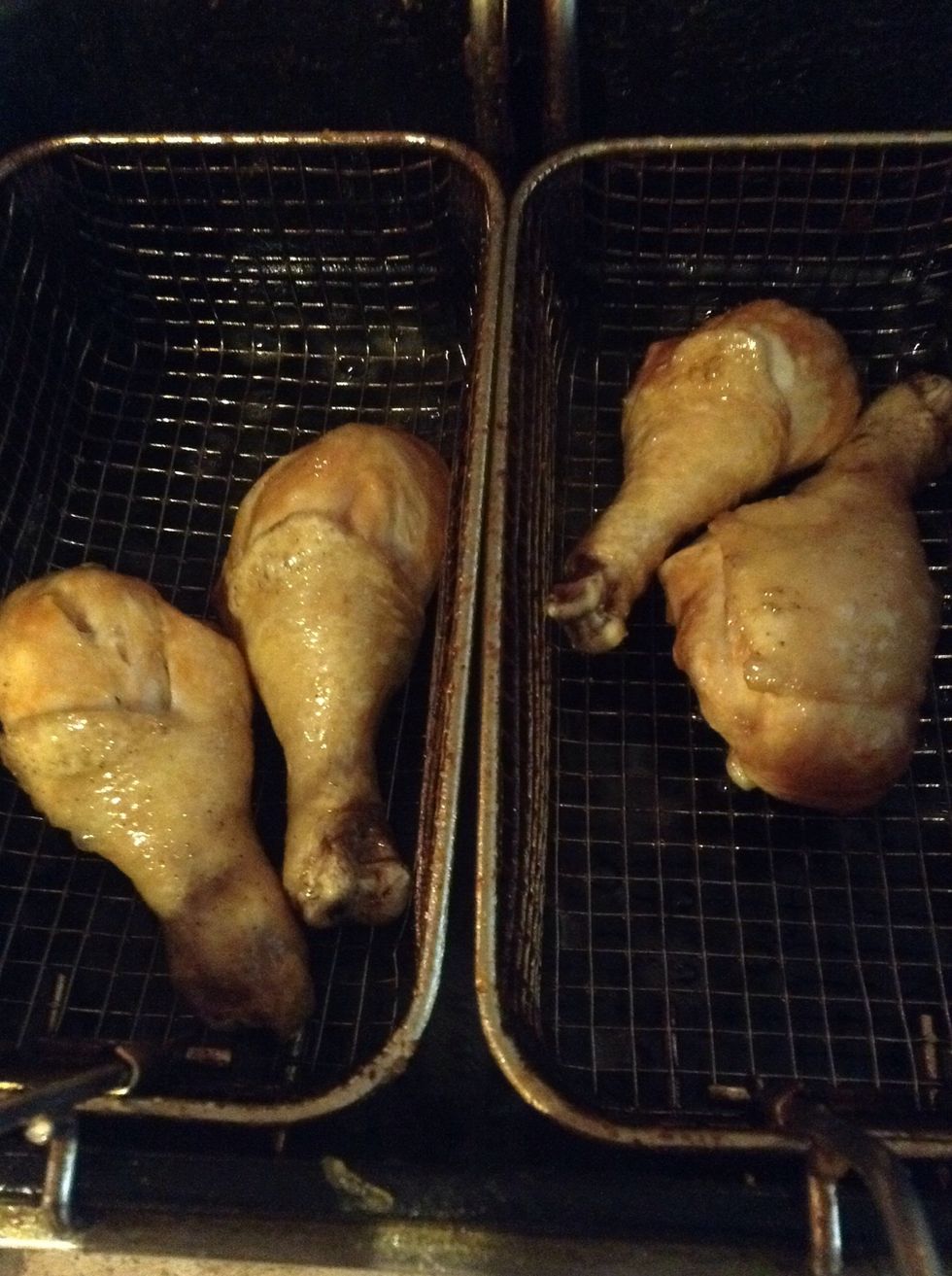 They should look like this when fried.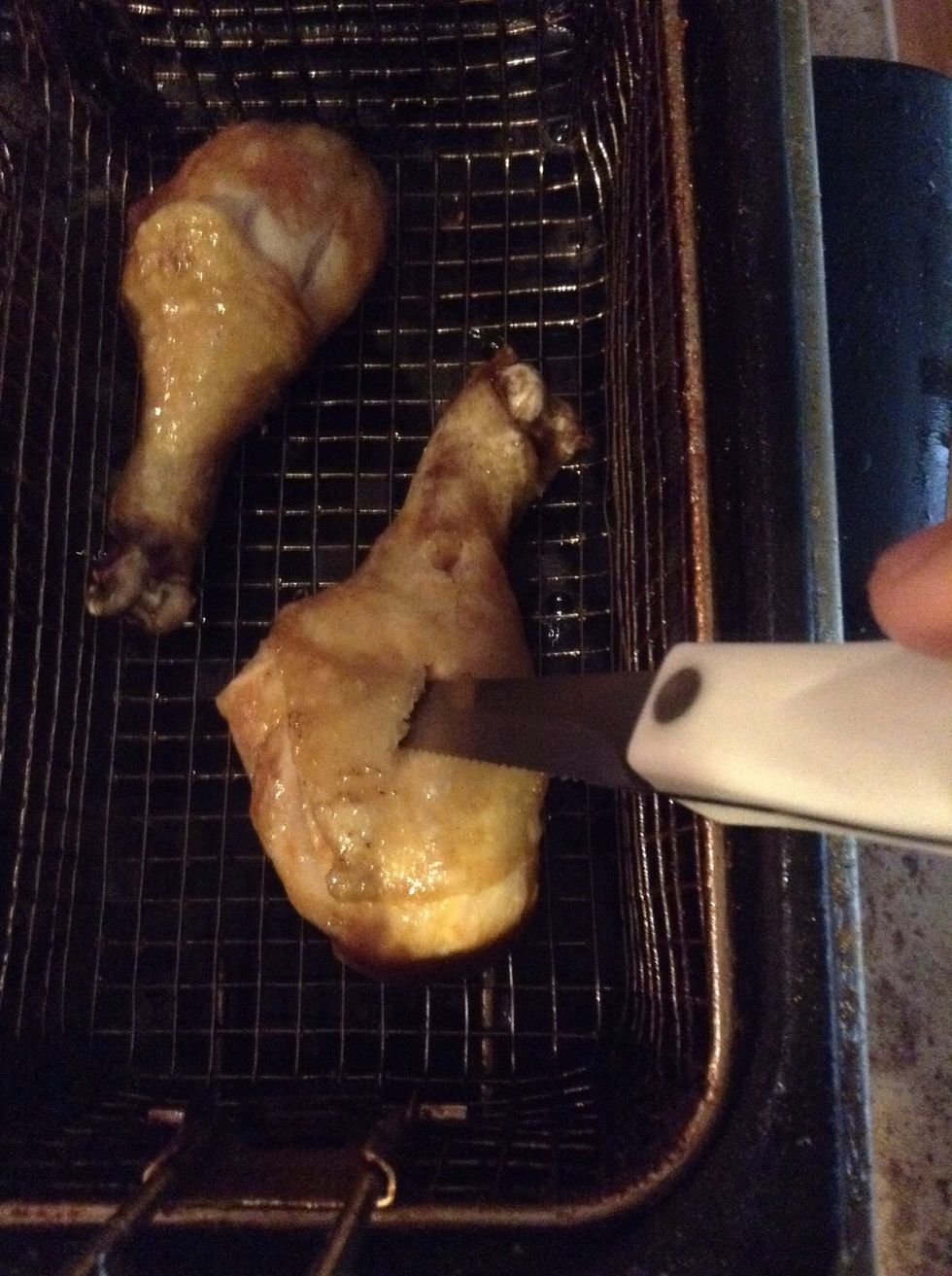 I like to cut a small hole in the legs and drop them back in the fryer for another minute or so.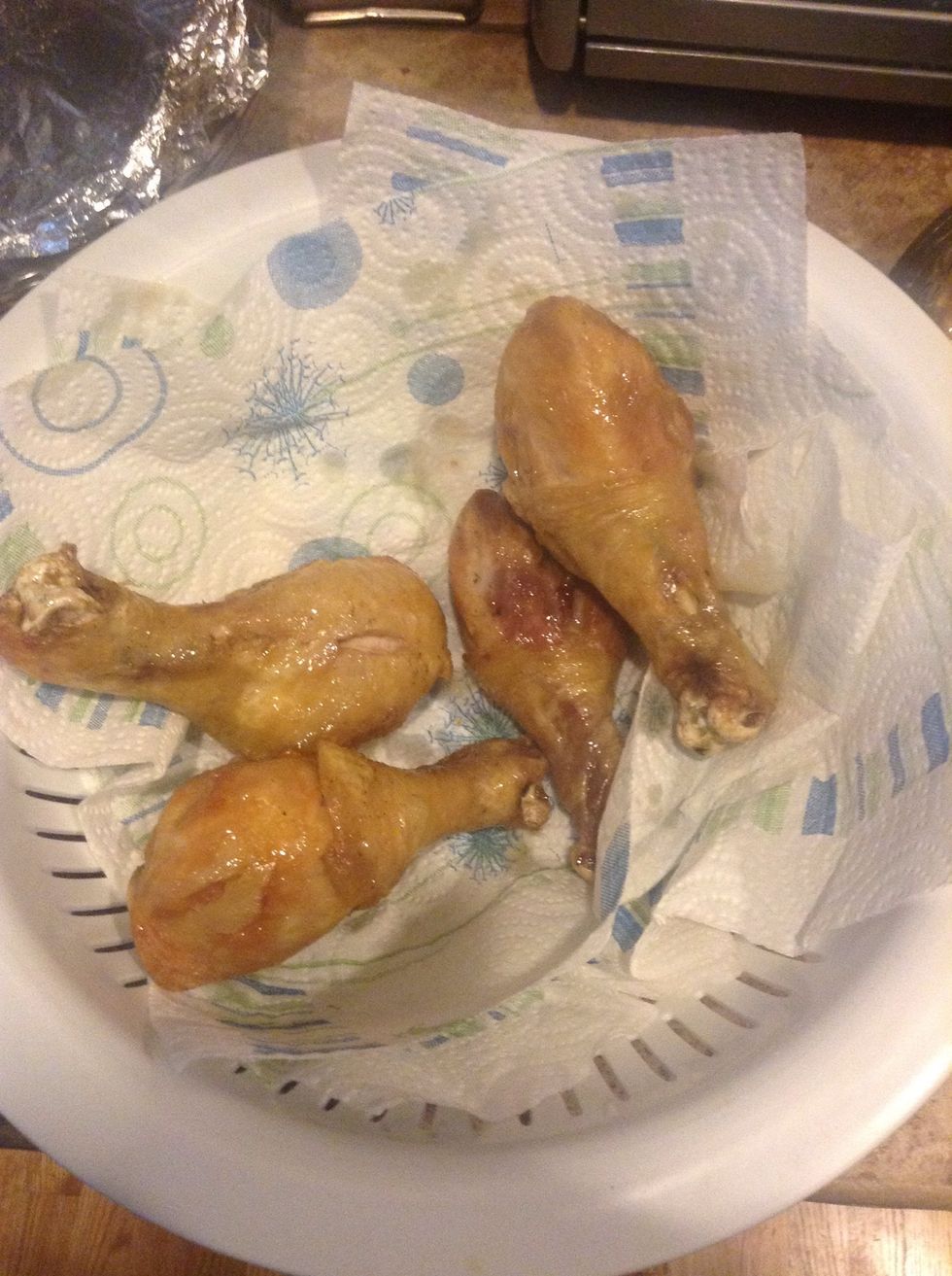 Let the grease drip off.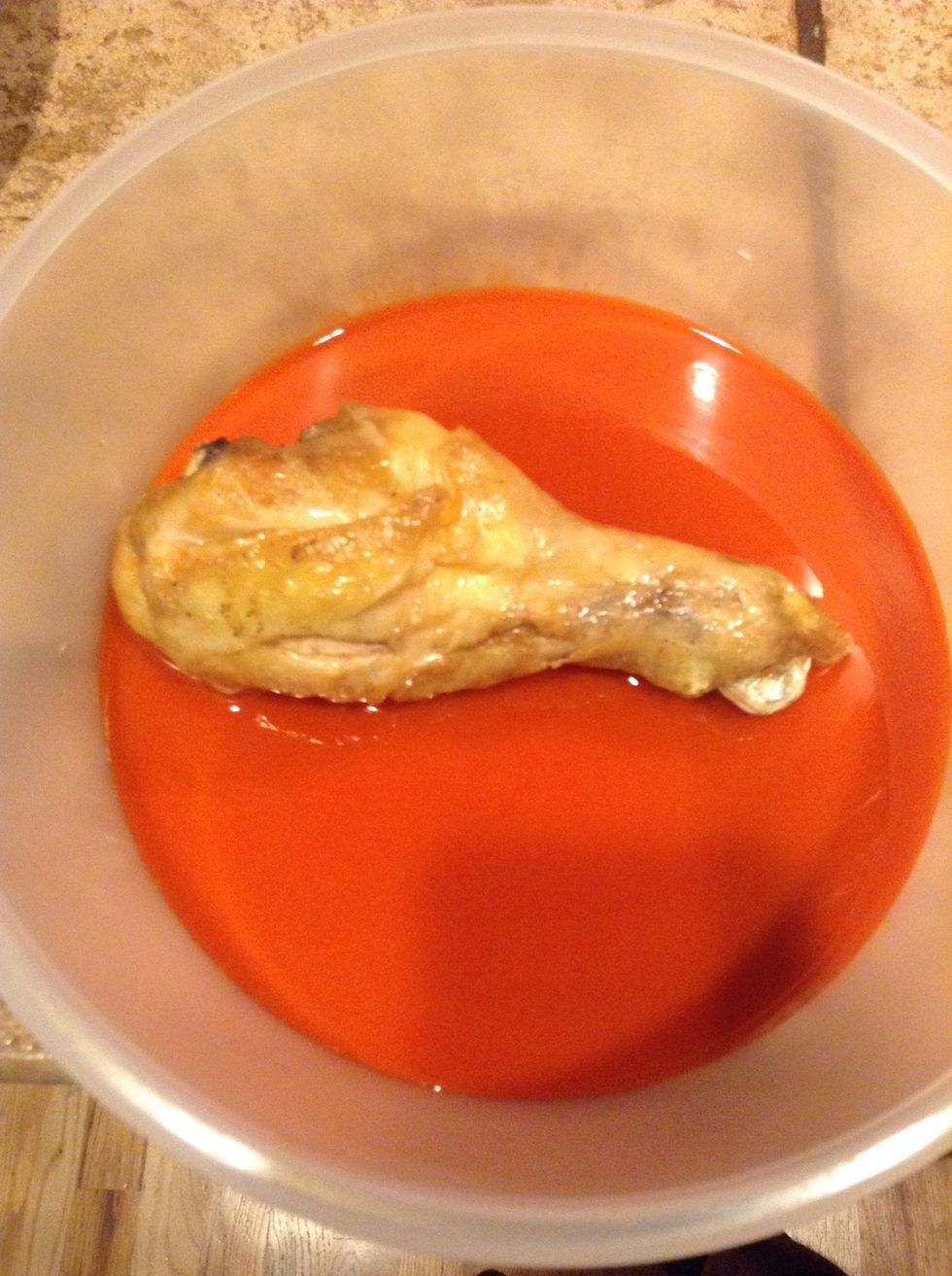 Pour sauce in a bowl and place leg in bowl.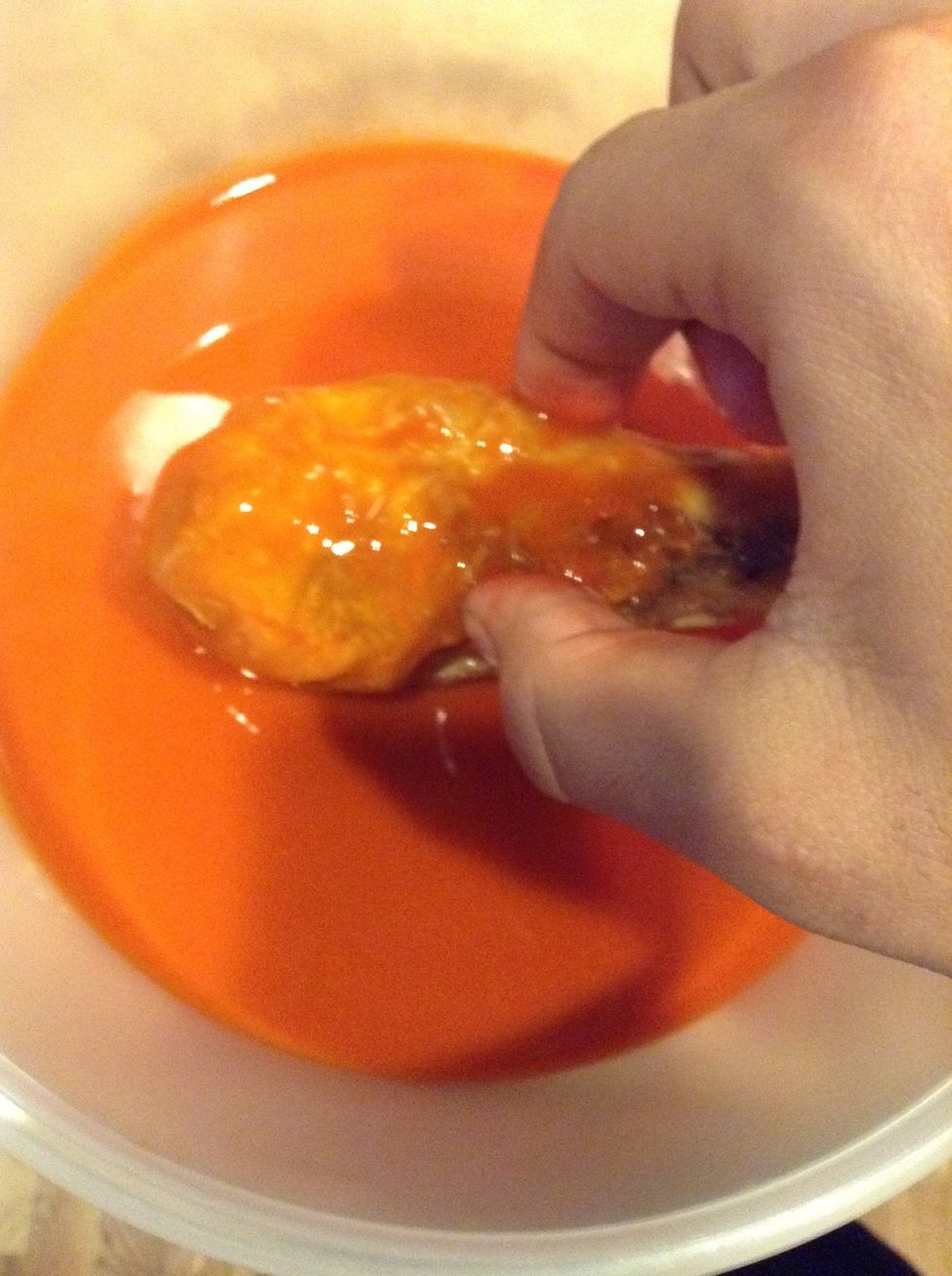 Cover entire leg in sauce.
Then you're done! Might be a little hot so you might want to let the cool off. Enjoy!
I am only cooking 4 wings.