Gather your ingredients. Remove skin from chicken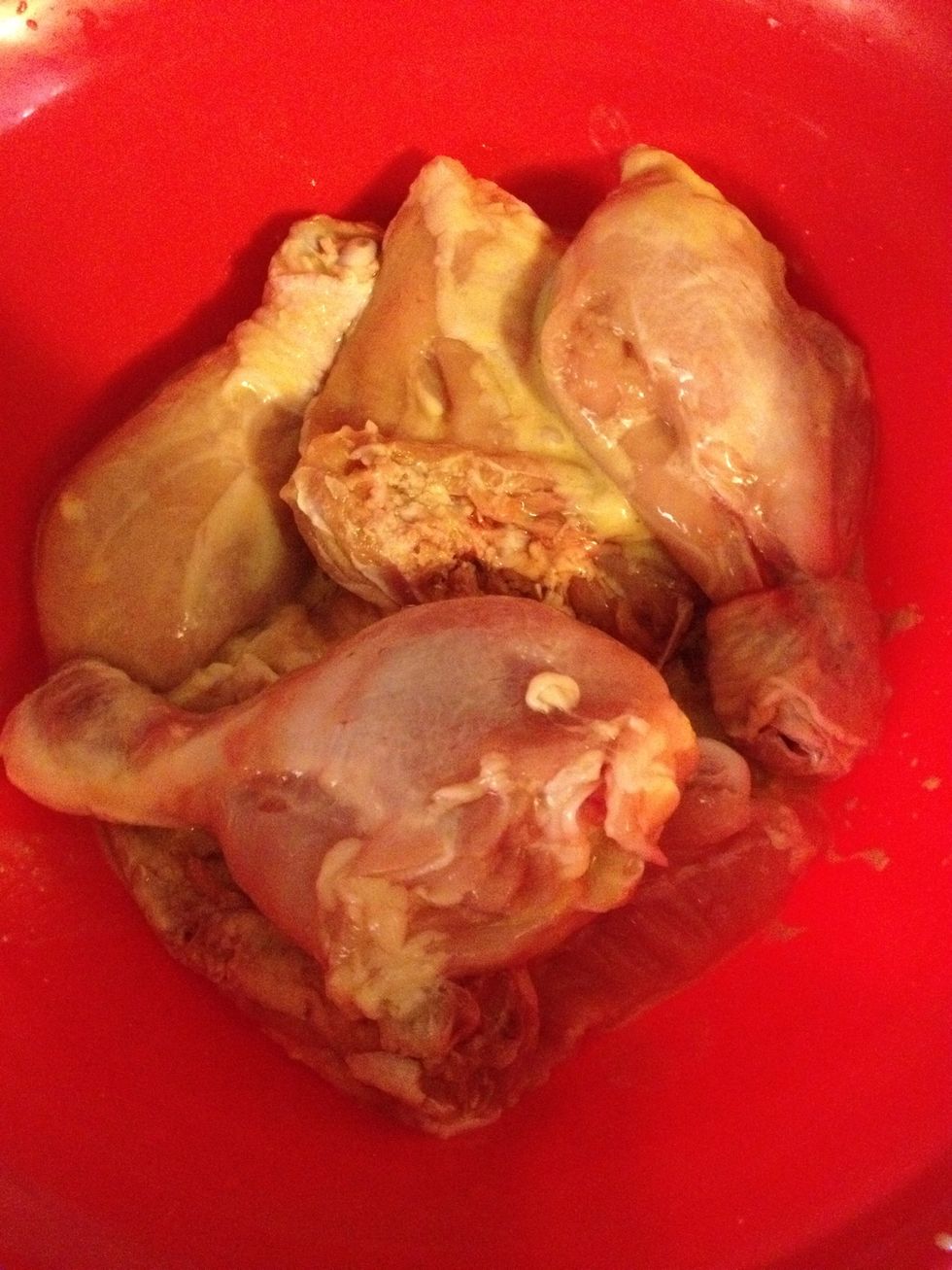 Add mustard, lime juice and stevia to large bowl or bag. Whisk together. Thoroughly coat chicken. Cover and refrigerate 1 hour to over night.
Add chicken to HOT non-stick skillet. NO OIL. Boneless: cook on med-high heat for 10 min each side. Let rest 5 min before serving. Bone in: 15 min ea. side. Finish in 350 oven 10 min. Rest 10 min.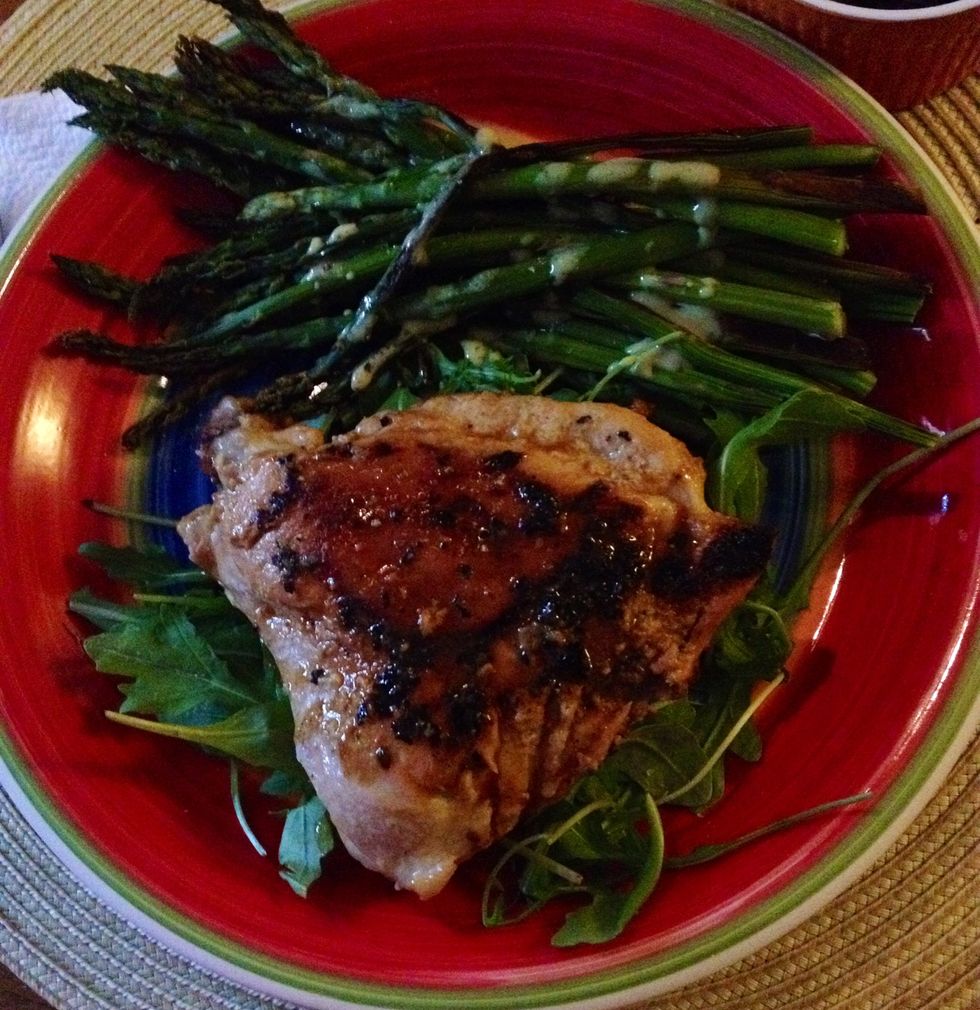 Serve on bed of organic arugula with oven roasted asparagus (350 oven 25 min) no oil Use same recipe as marinade for dressing, but add 1 T UNSEASONED rice vinegar and 1 tsp. dried tarragon. ENJOY!!!!
Want more info on low carb clean eating? www.facebook.com/morph-with-me or join me for my monthly clean eating challenge!
2 pounds Skinless Chicken
2 T Dijon Mustard
4 Packs of Stevia
Juice of 2 Limes
Michelle Royale Vidal - Heromom
Certified Health and Nutrition Coach. Survivor of chronic illness. Learning to use food as medicine. Paying it forward by teaching others the same.