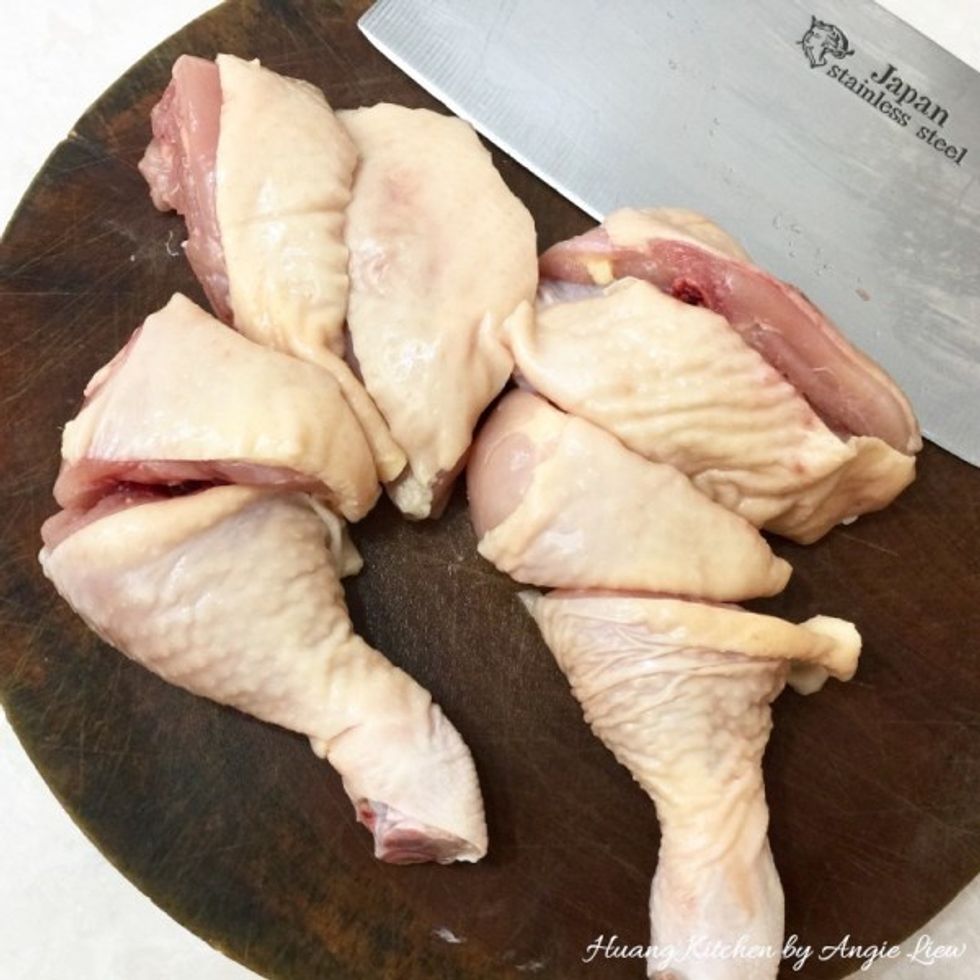 First wash, rinse and drain well the chicken. Then cut into big pieces.
Marinate the chicken pieces with salt for at least 30 minutes.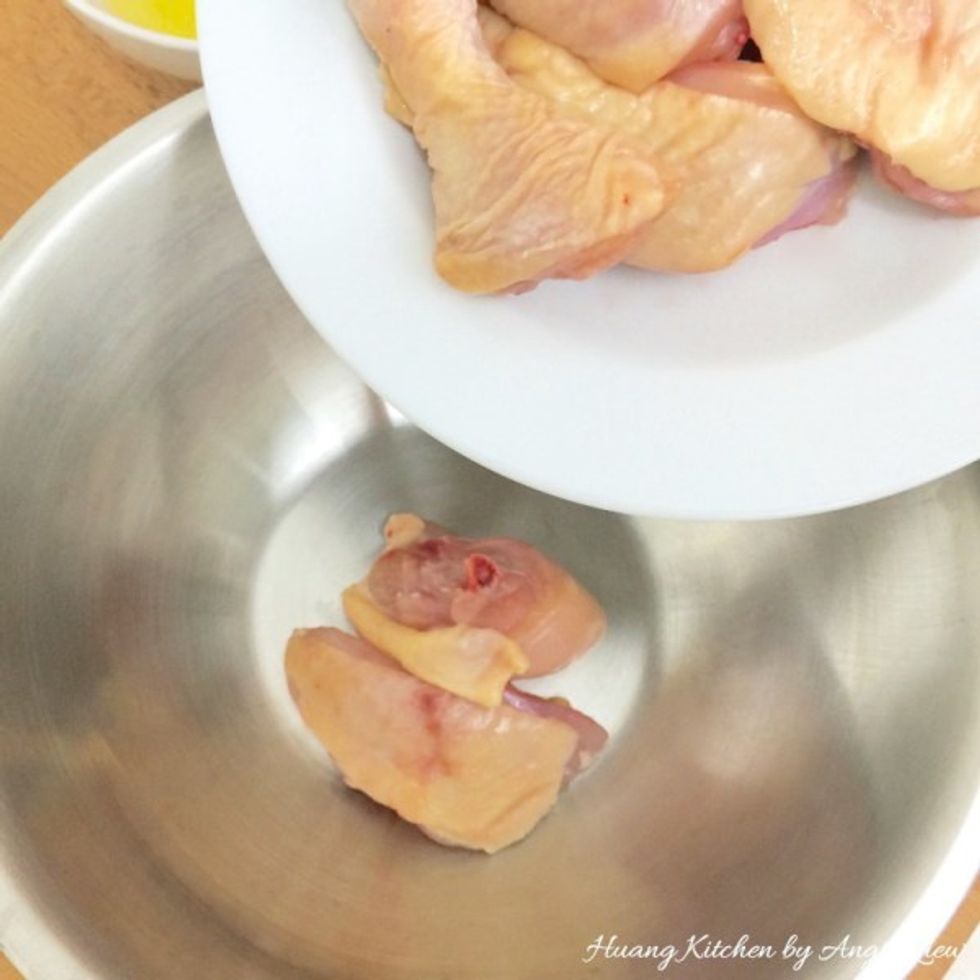 Then place the pieces of chicken into a big bowl.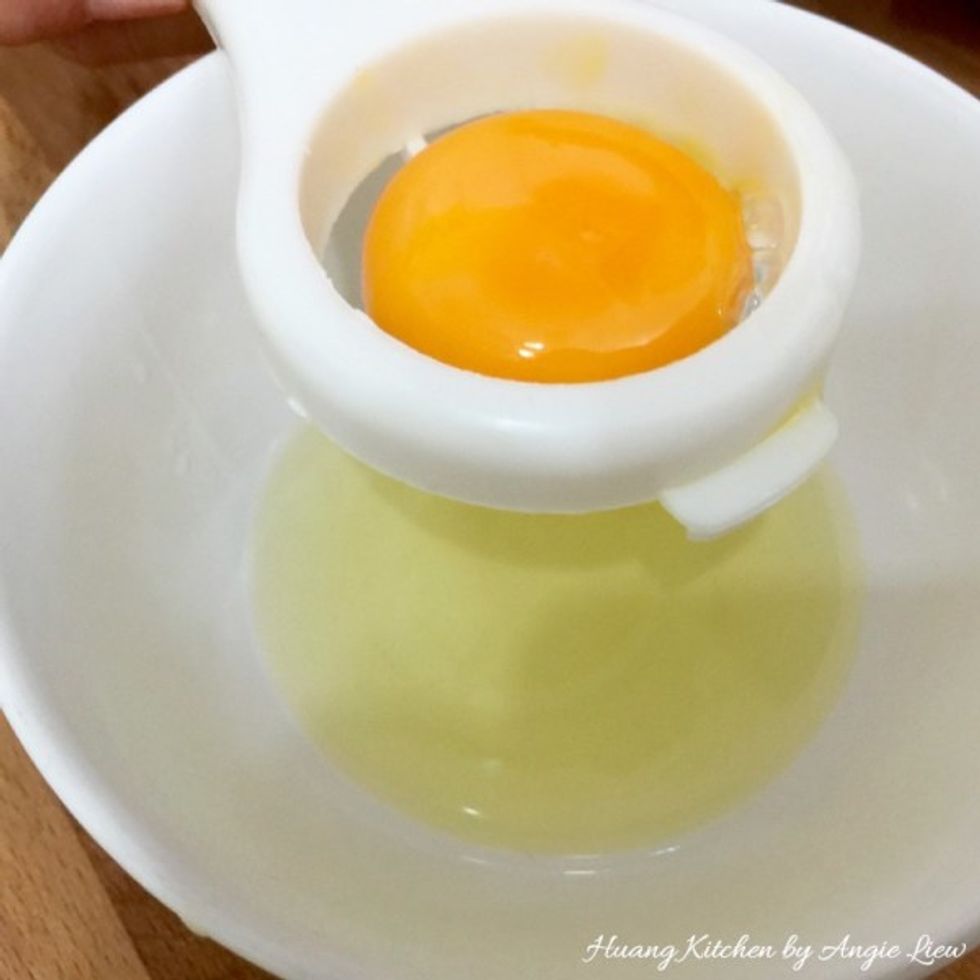 Using an egg separator, separate the yolk from the whites and slightly beat the whites.
Add the beaten egg whites into the chicken pieces and mix well.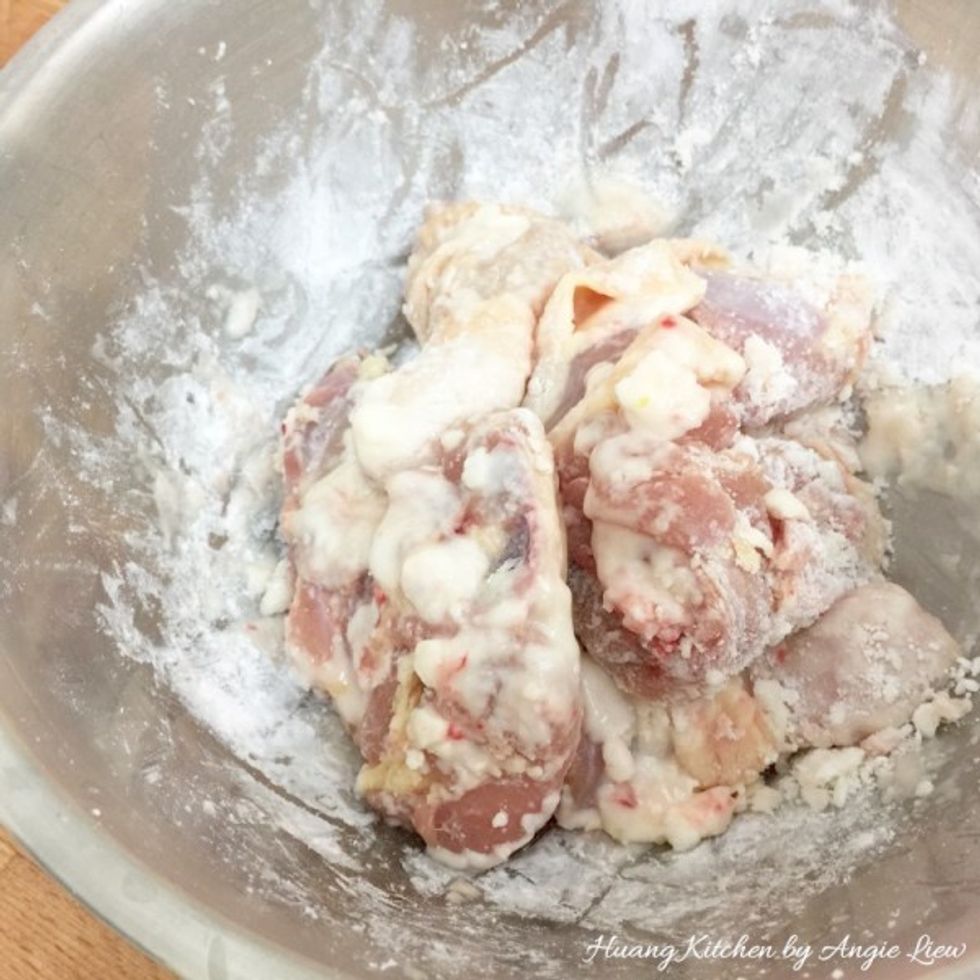 Then add in potato starch and coat the chicken evenly with the potato starch. And we're ready to deep fry them.
To fry the chicken, first heat up oil in wok over medium high heat. Dip a wooden chopstick into the hot oil. Bubbles will appear around the chopstick when oil is ready to be used.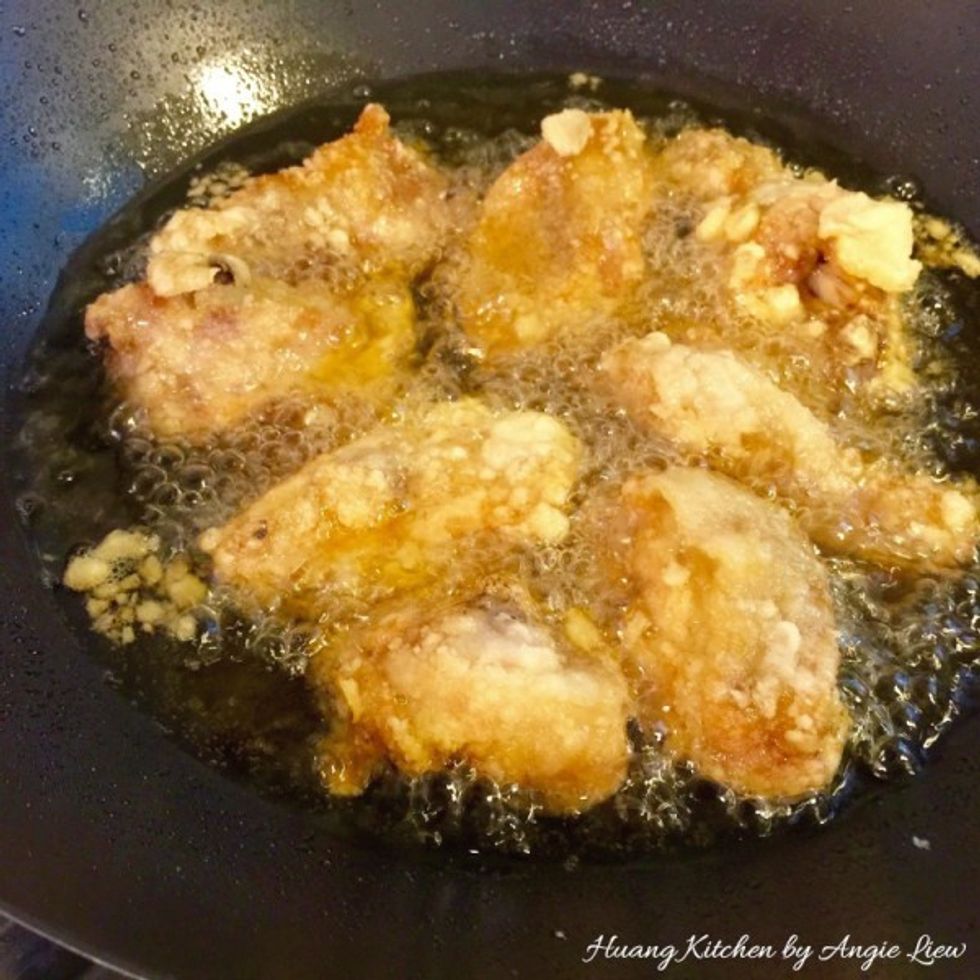 Working in batches, deep-fry chicken pieces until golden brown and cooked through, about 10 to 15 minutes.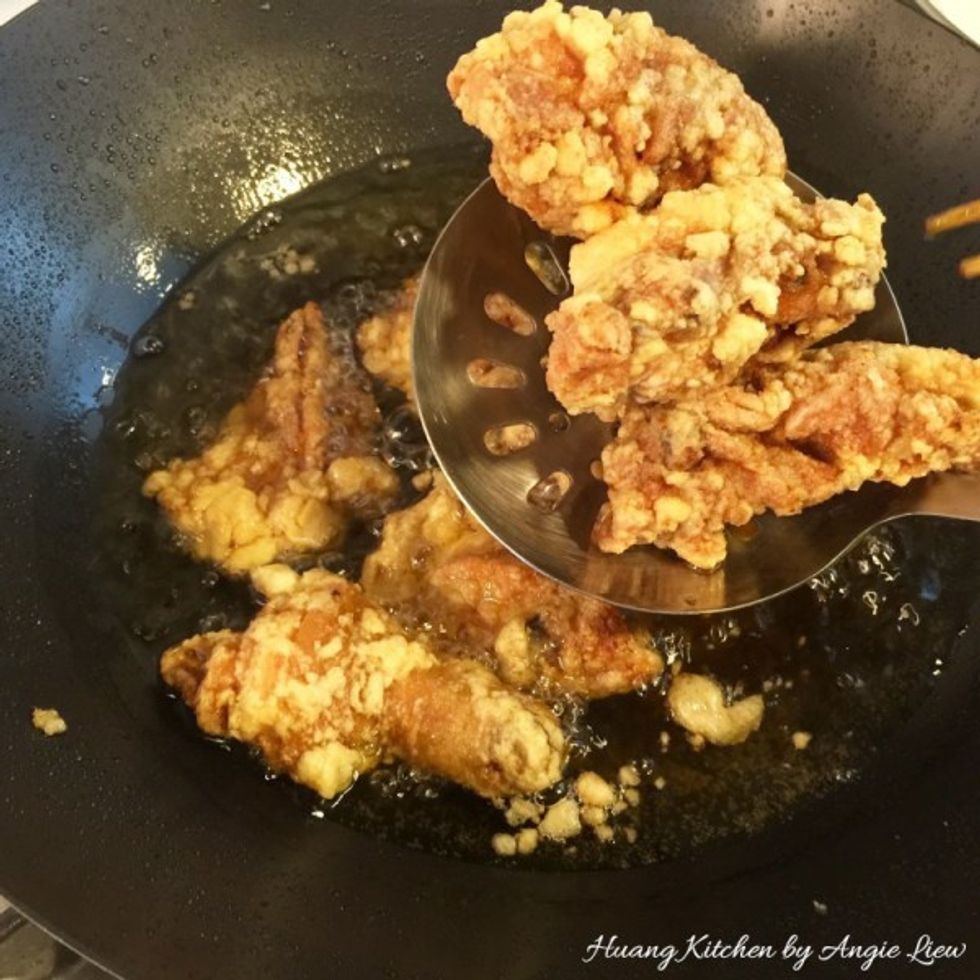 Using a strainer, remove the cooked chicken from the hot oil.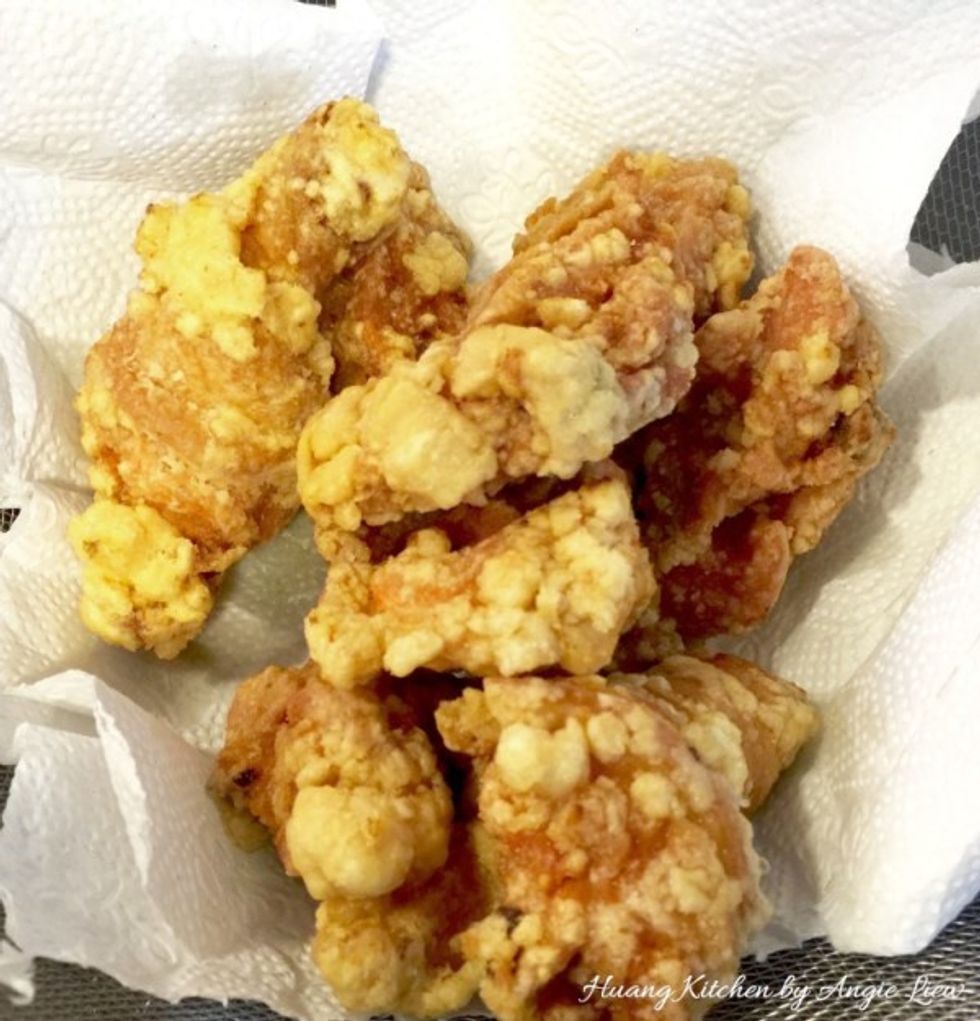 Drained the fried chicken on paper towels and set aside.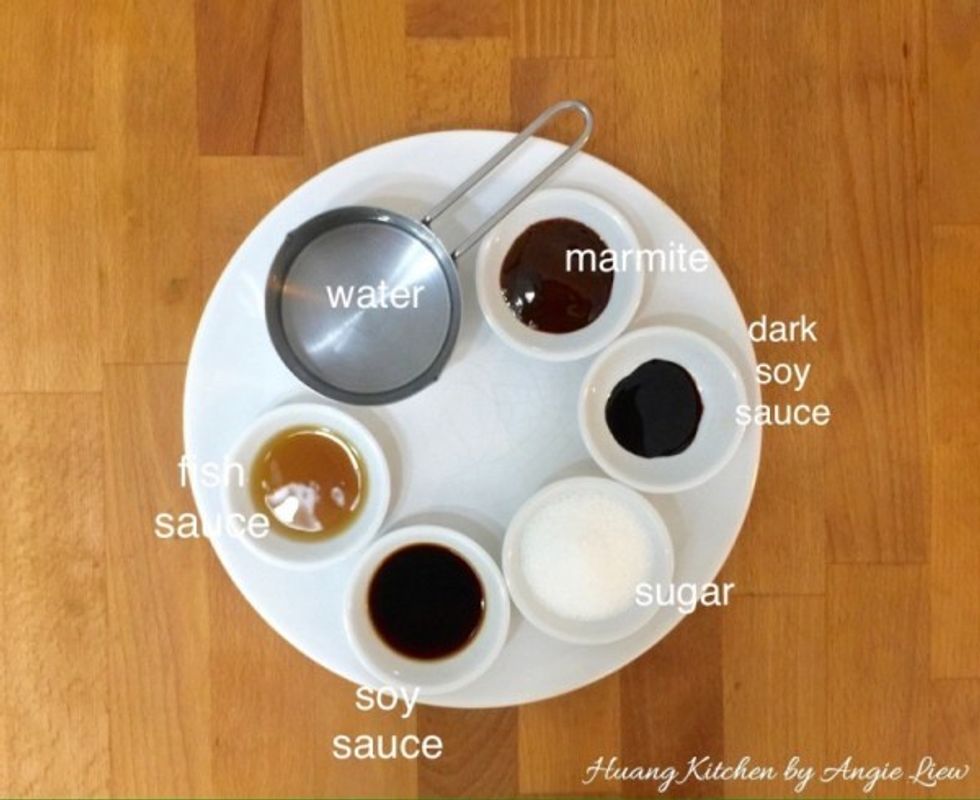 Then prepare ingredients to make the sauce.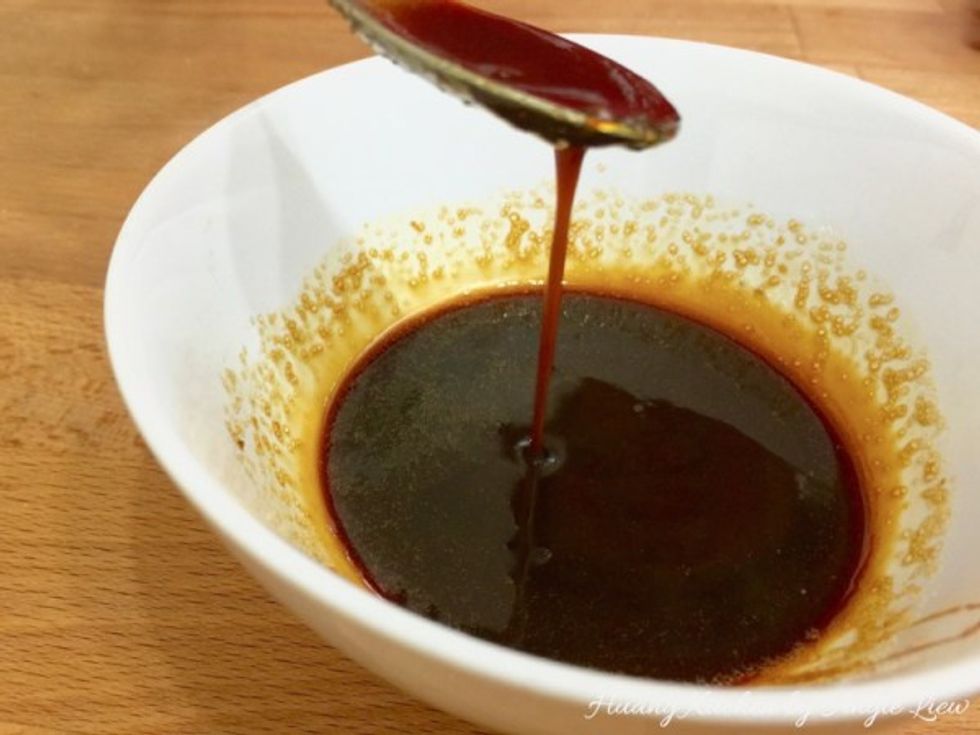 Combine all the sauce ingredients, except water into a bowl and stir till the Marmite is dissolved.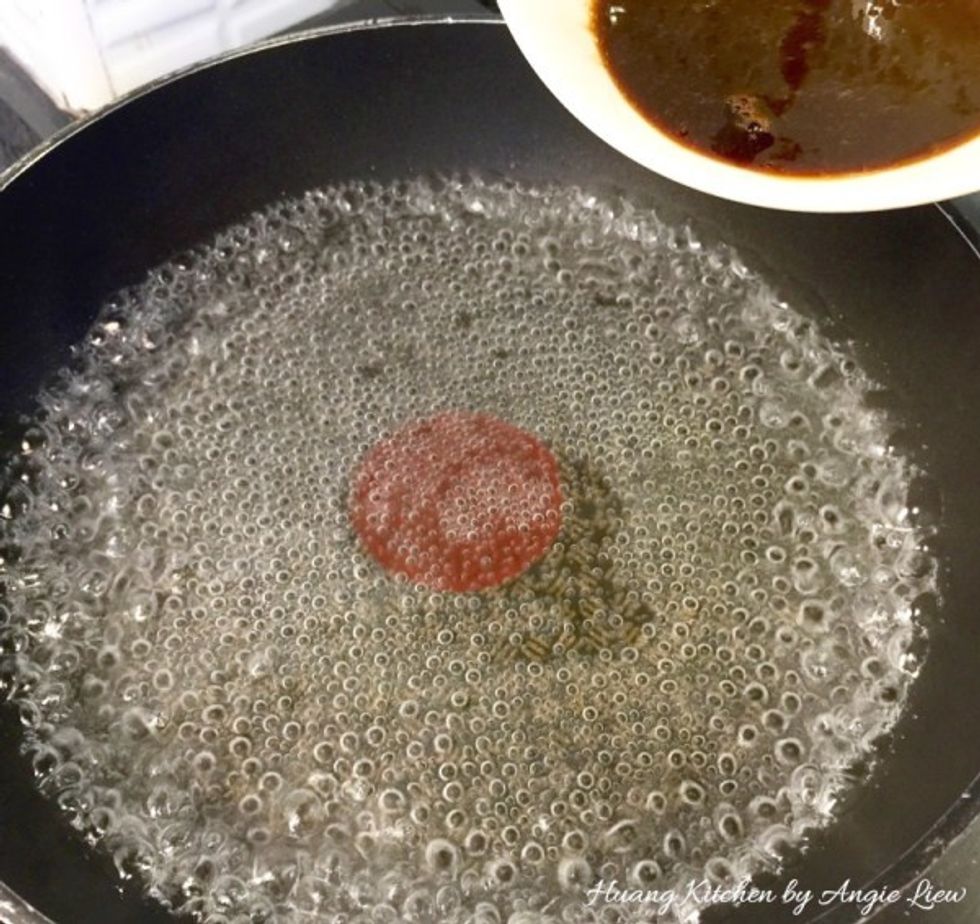 To cook the sauce, first heat up water in wok or pan over medium high heat. Then pour in the sauce mixture.
Mix well and cook the sauce mixture till slightly boiled and starts to thicken.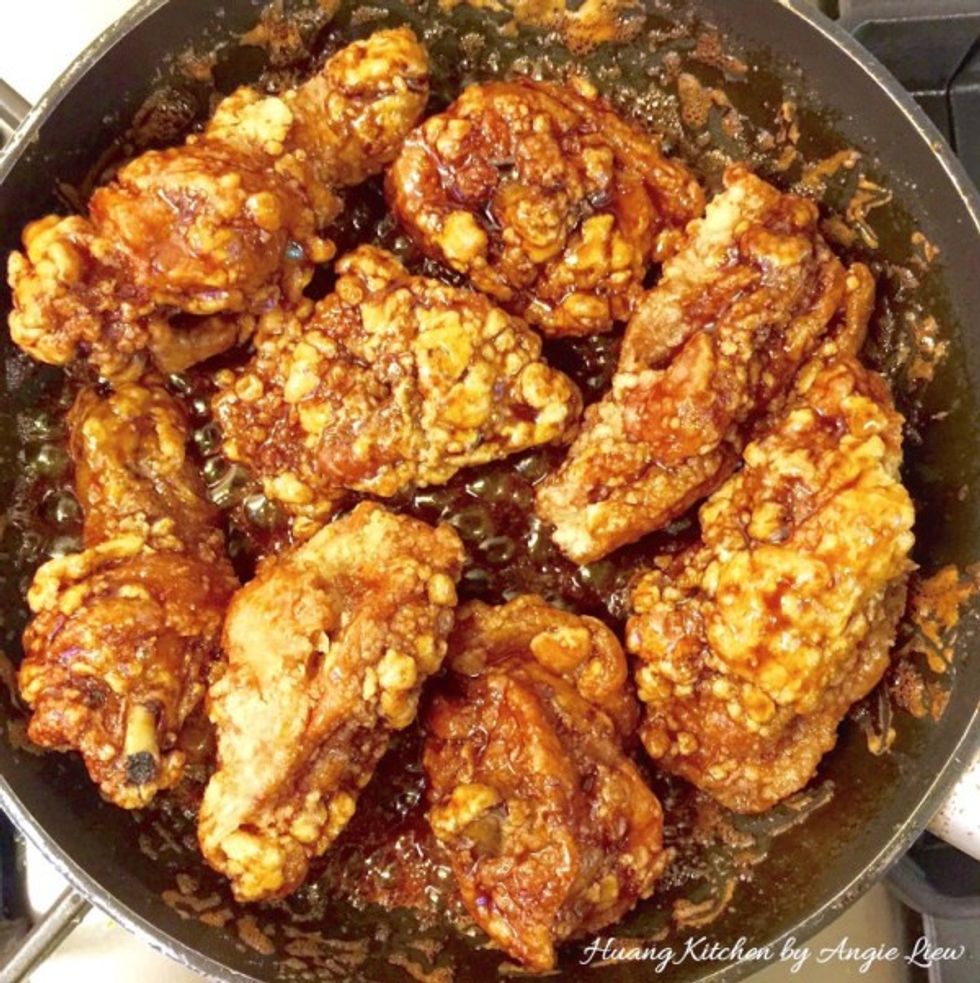 Quickly add in the deep fried chicken. Stir fry until sauce dries up and toss everything together until the fried chicken are evenly coated in the sauce.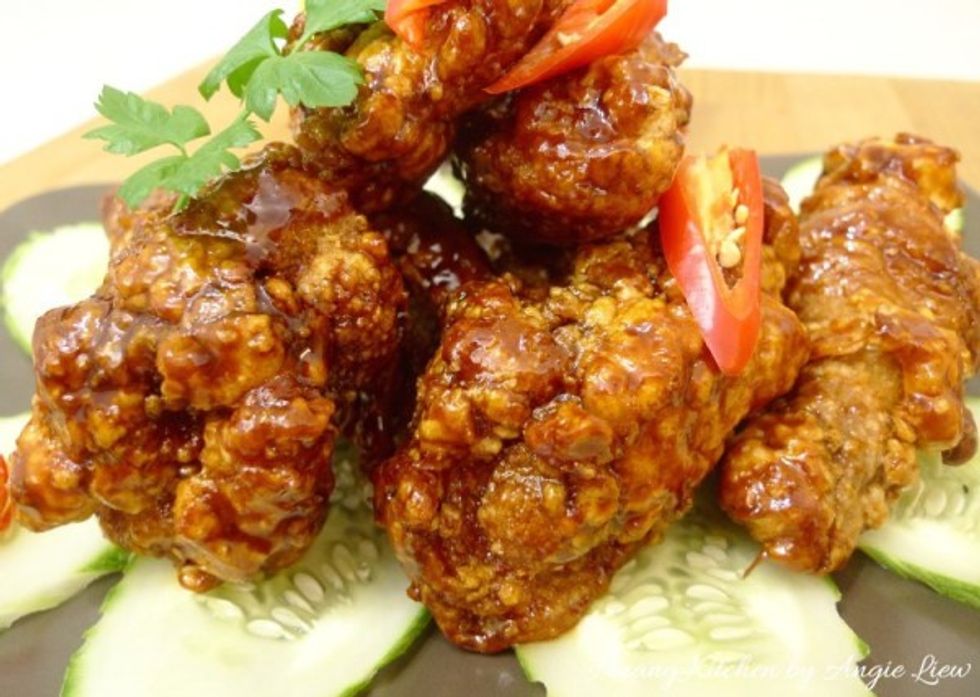 Dish out and serve hot with cooked rice.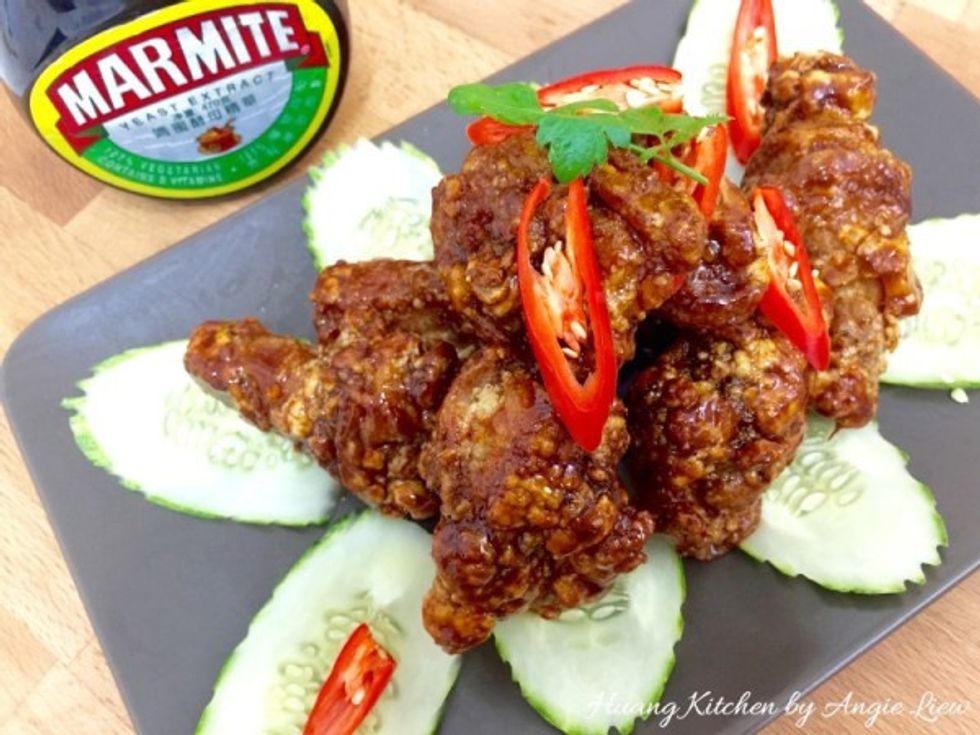 Also subscribe to my short video to how its done at https://www.youtube.com/watch?v=Zqpgr-Rsn_c As always, ENJOY!
2.0 chicken whole legs, 500g
1.0tsp salt (marinade)
1.0 egg white, beaten (marinade)
5.0Tbsp potato starch (marinade)
1.0tsp marmite (sauce)
1.0Tbsp soy sauce (sauce)
1.0Tbsp fish sauce (sauce)
2.0Tbsp sugar (sauce)
1/2tsp dark soy sauce (sauce)
1/2c water (sauce)
Huang Kitchen
For more step-by-step recipes and cooking tips, visit my website at \nhttp://www.huangkitchen.com