This is my first homemade TomYum Goong. Turns out just nice and my family love it!
6
The ingredients( sry for the blur photo ) All these taken from my iPod Touch 4th Gen. So pls don't mind about picture quality :D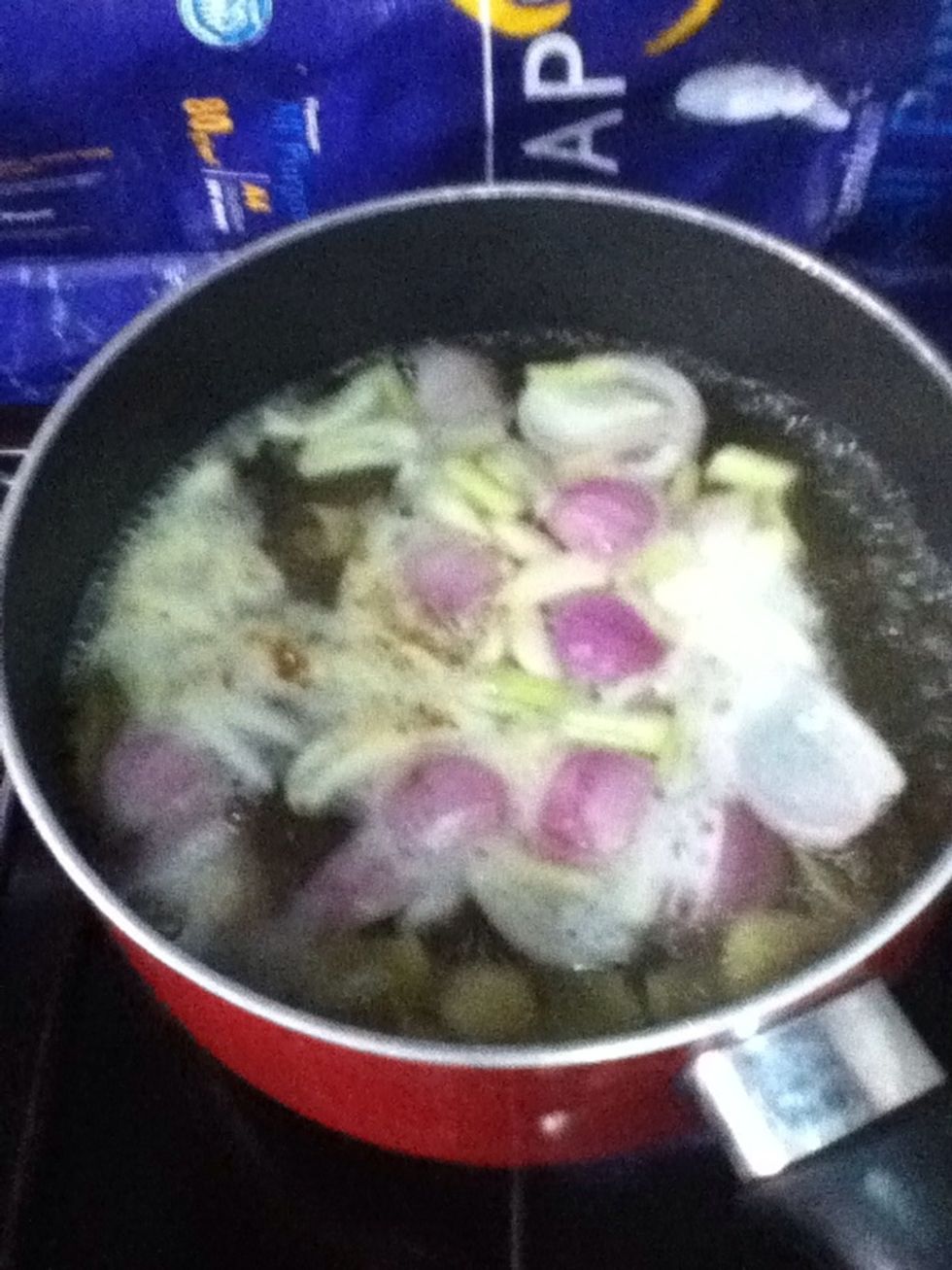 Add the garlic, onion, galangal and lemongrass in the boiling water and let it continue to boil for about 3 mins. (You could use chicken stock for better taste)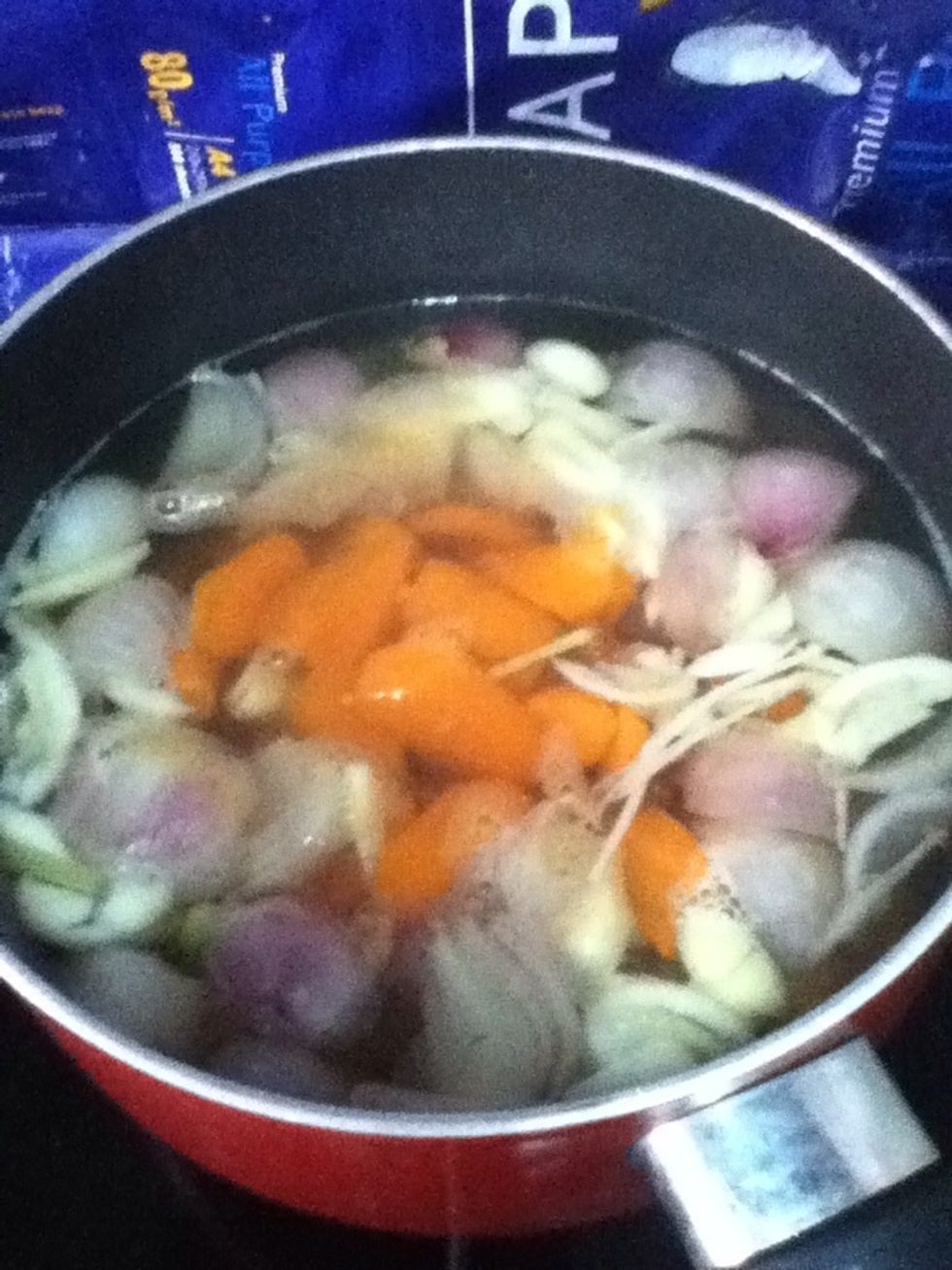 Next is to add the chopped carrots. You could use baby carrots if u want.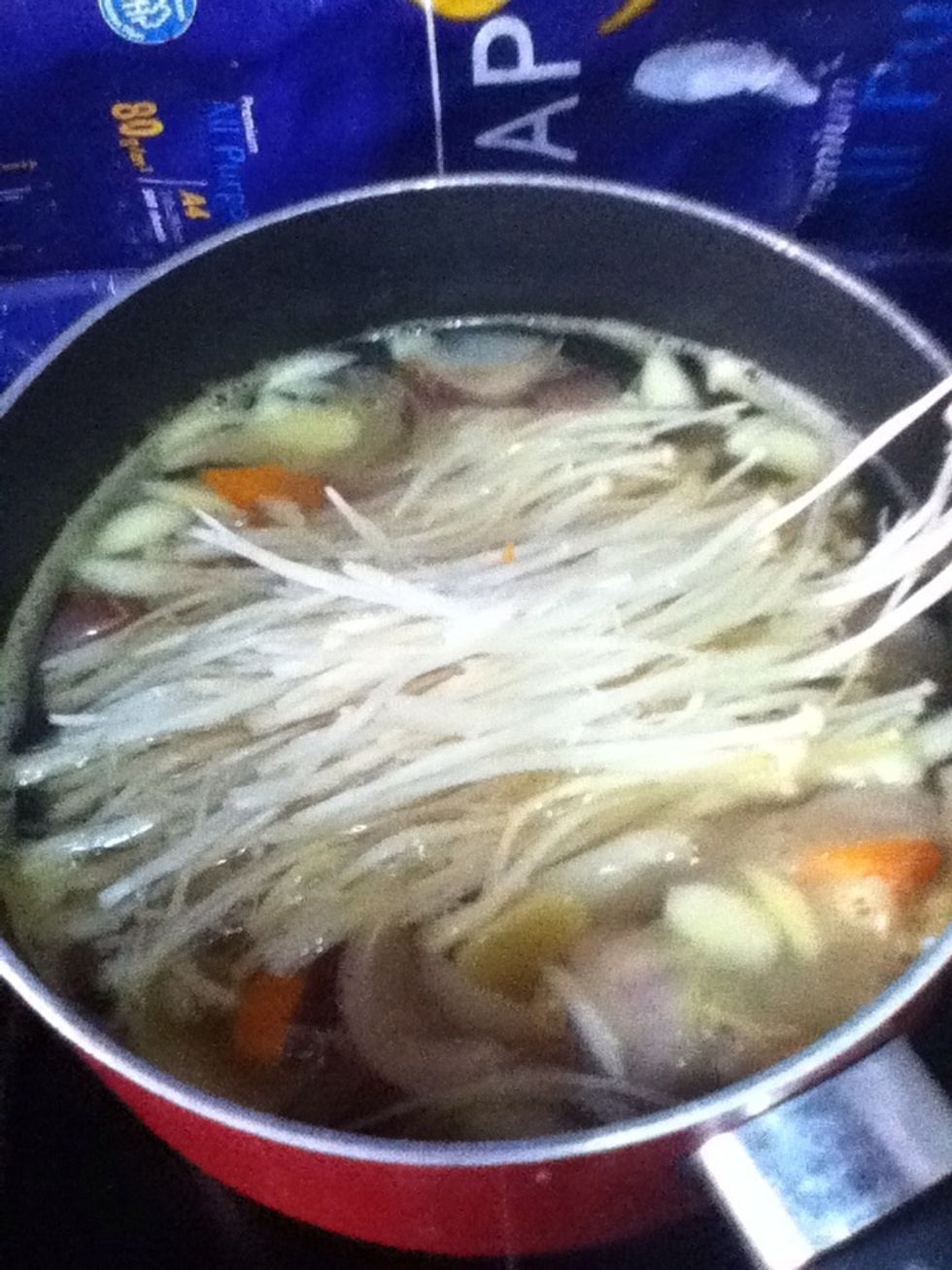 After a minute or so, add the Enoki mushrooms. You could use different types of mushrooms depending on your likeness :) Let it continue to boil till it turn soft.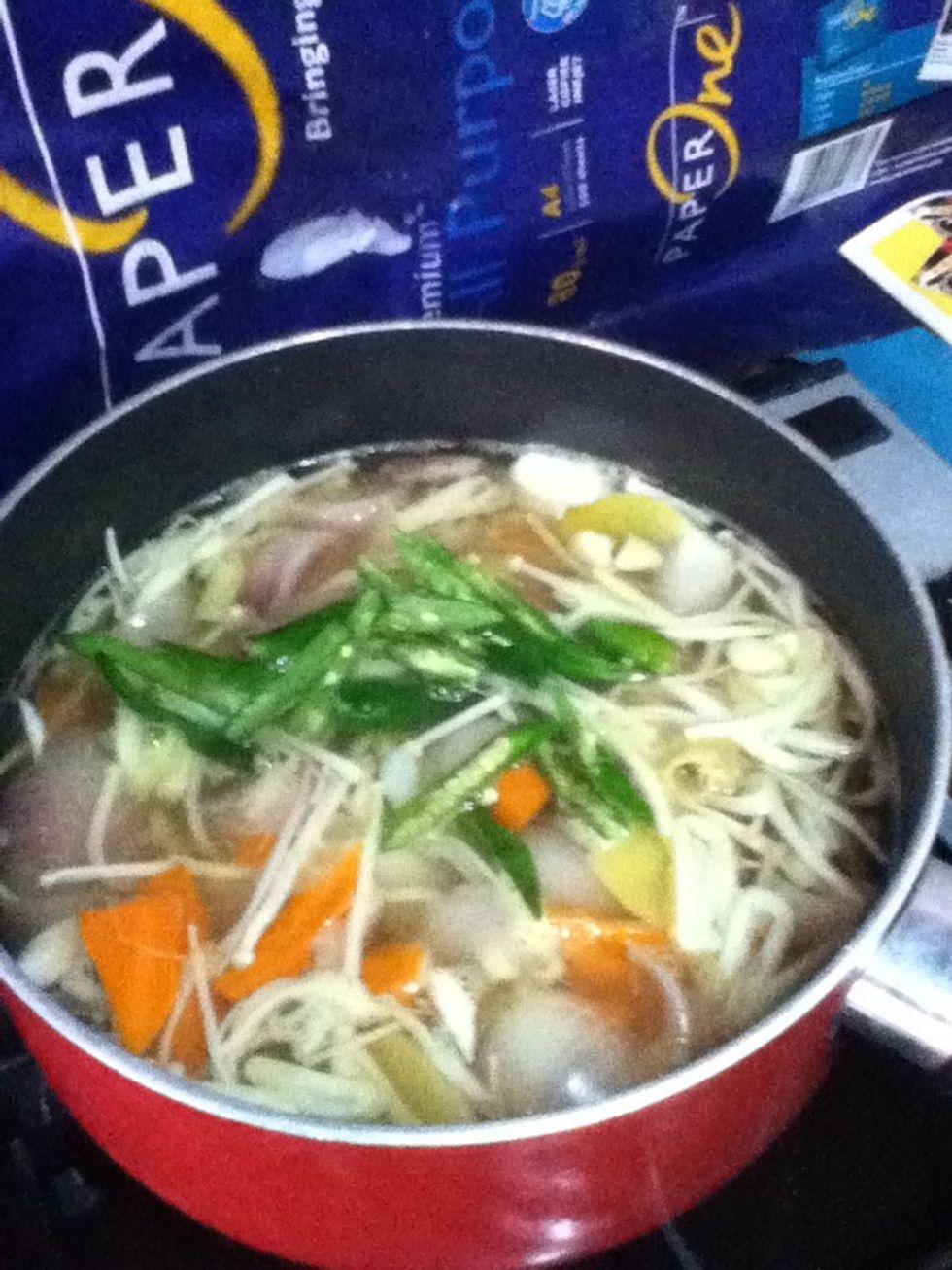 Mix mix mix. Then add the bird eye chillies into the soup. In Malaysia, it's known as Cili Padi. Extremely hot. ( I really love spicy food so depends on you on the amount you want to use)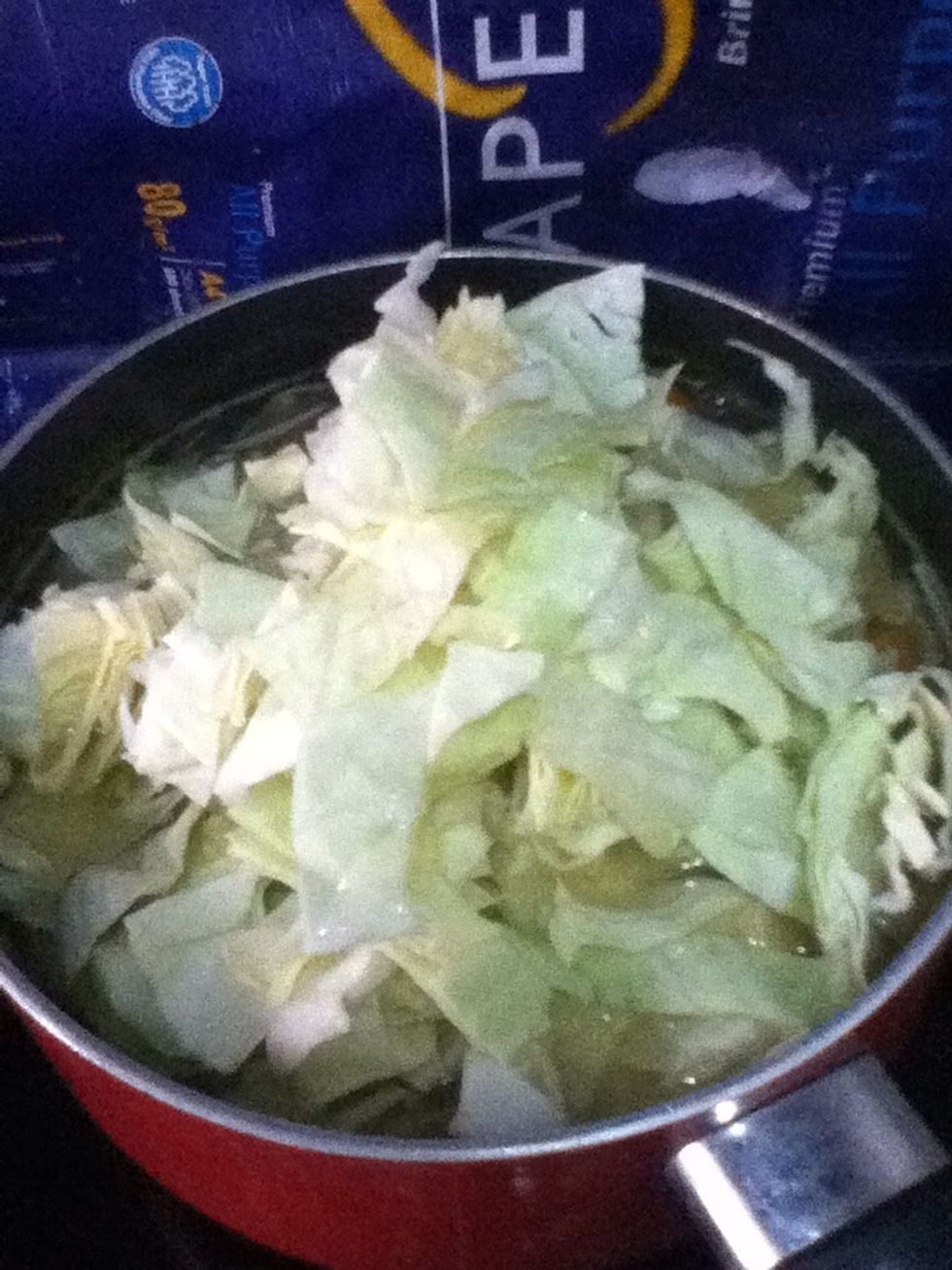 Put in the chopped cabbages. The carrots and cabbages will make the soup sweeter and tastier.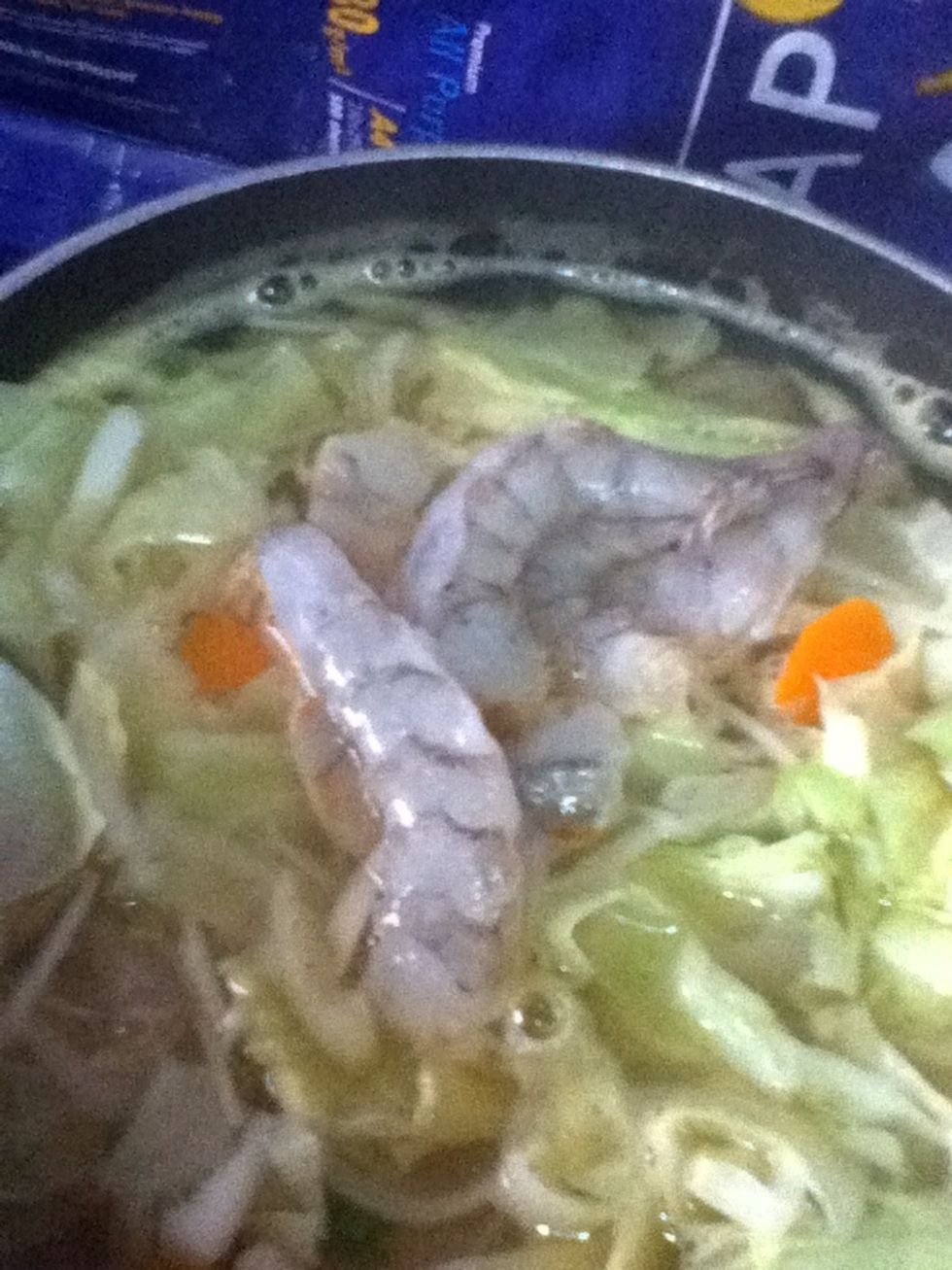 Next is the prawns. I removed the shells and the head. And yeah, remove the black string from the prawn too. :) You could add seafood too like clams, fish. Experiment it! ;)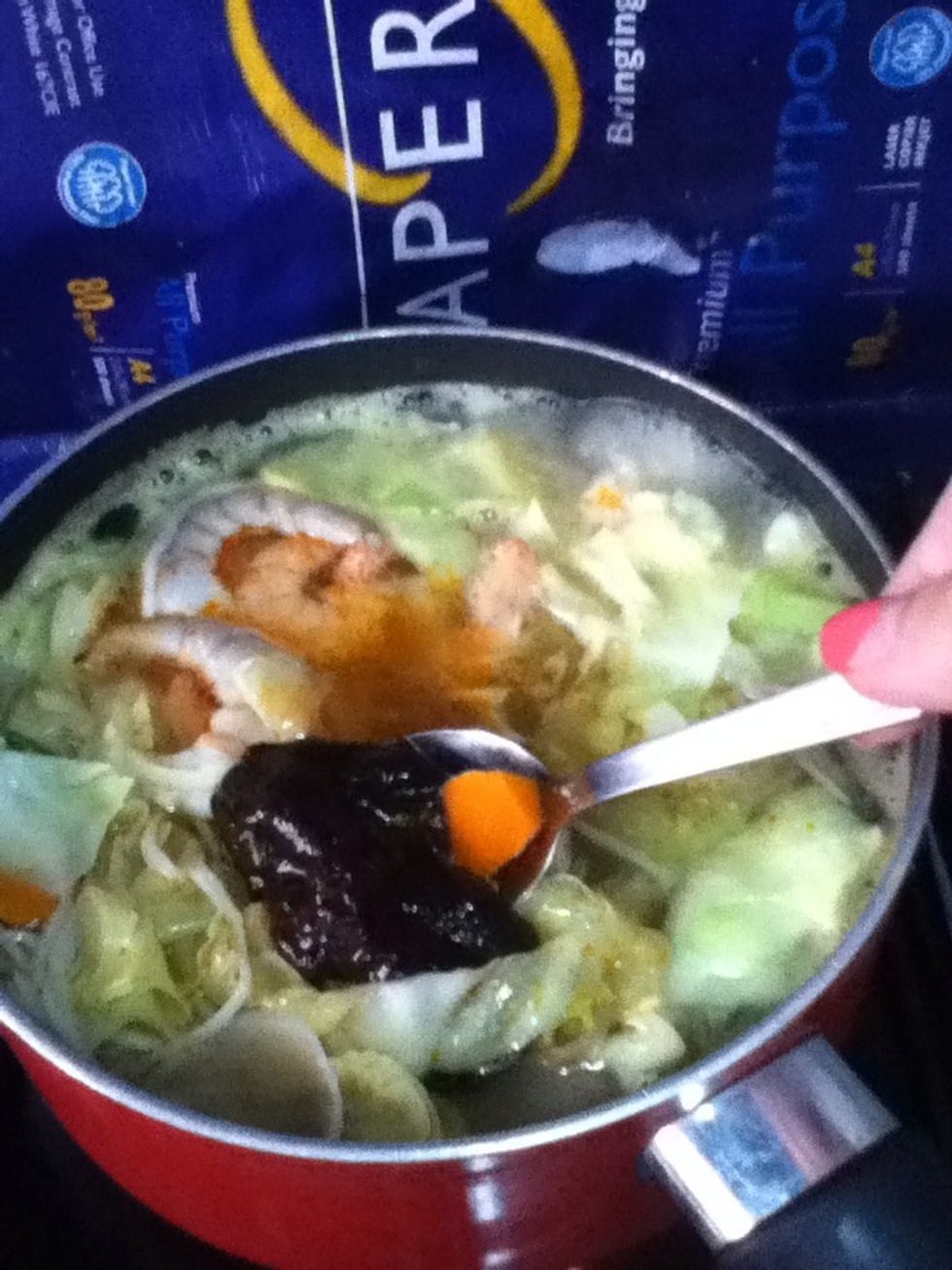 Add in the Thai chili paste. It helps to bring out the TomYum color.
You cant make a good TomYum soup without the kaffir lime leaves and of course the sourness from the tomatoes. ( you could also sliced the kaffir lime leaves too )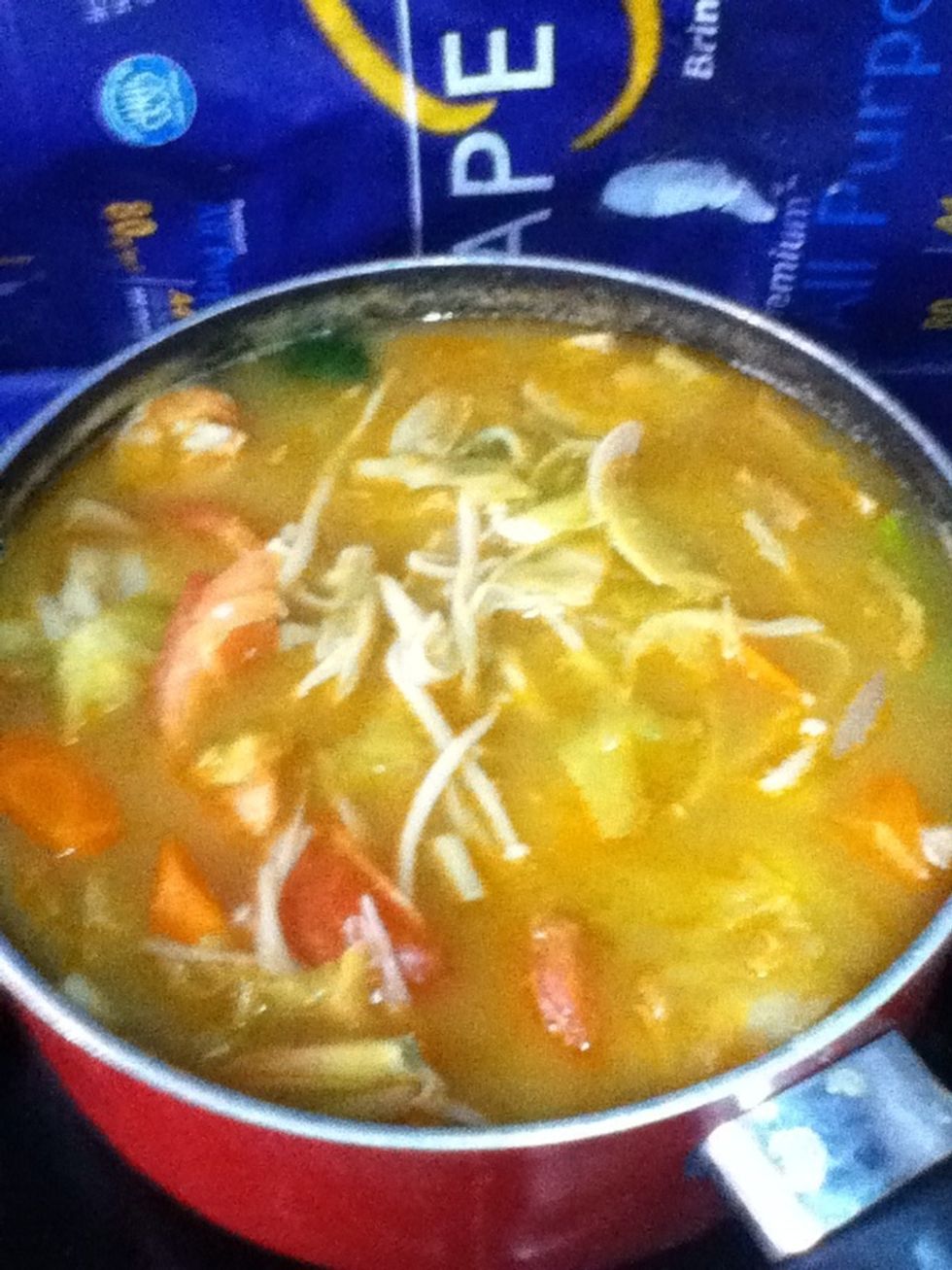 Finally the last step .. The coconut cream! Sry I didn't take the before and after coconut cream. Too busy tasting the soup lol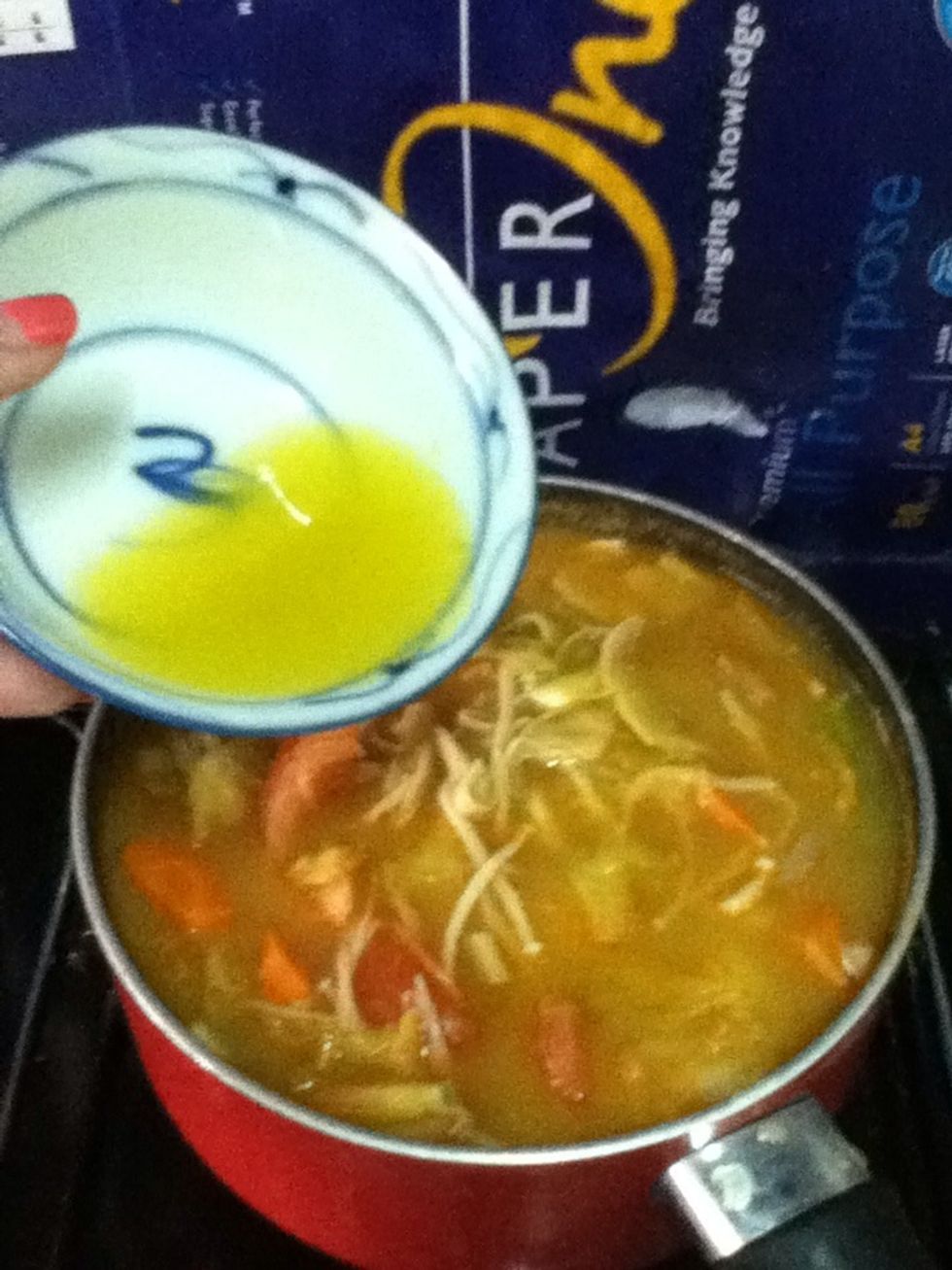 Yeah ... I forgot. The real final step would be the lime juice. More to your likeness :) Boil a while more for about 2 mins.
Let it rest for 5 mins or so. Serve while its still hot. Yummssss.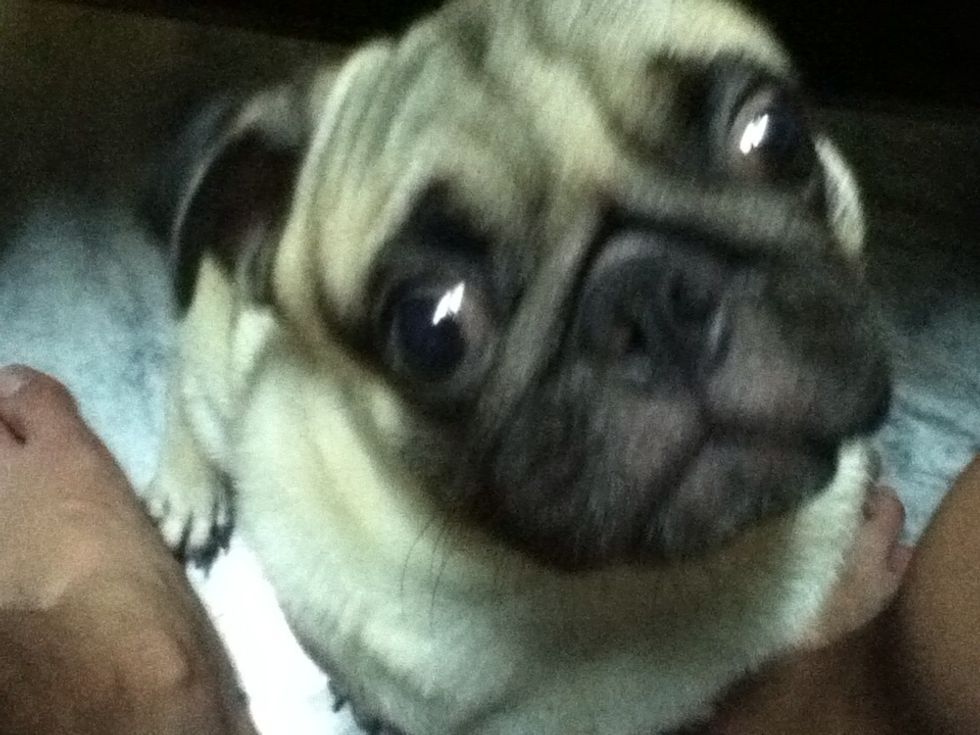 Sry for the long post. Here a picture of Albert. Hope he made your day! Cheers! :)
1/2c Water
4.0Tbsp Coconut cream
2.0Tbsp Fish sauce
10.0 Fresh water prawns
3/8c Lime juice
8.0 Kaffir lime leaves
1.0 Stalk of lemongrass (cut into 1/2 inches)
8.0 Thinly sliced Galangal
1.0bnch Enoki (golden mushroom)
8.0 Bird Eye chillies
2.0 Red Onions
8.0 Cloves Of garlic
3.0 Carrots
2.0 Tomatoes
1/4 Chopped cabbage
2.0Tbsp Thai chili paste