Peel your 2 onions so there is no skin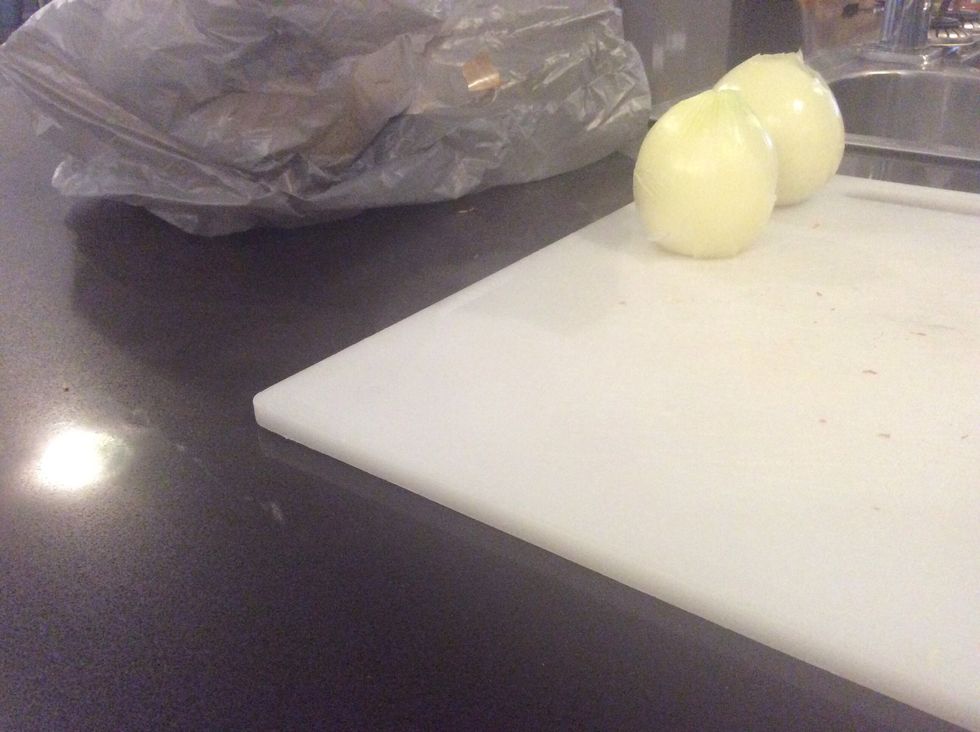 Cut your onions into quarters Cut length ways each time
Put into a mandalin to cut your onions. If you don't own a a mandalin dice your onions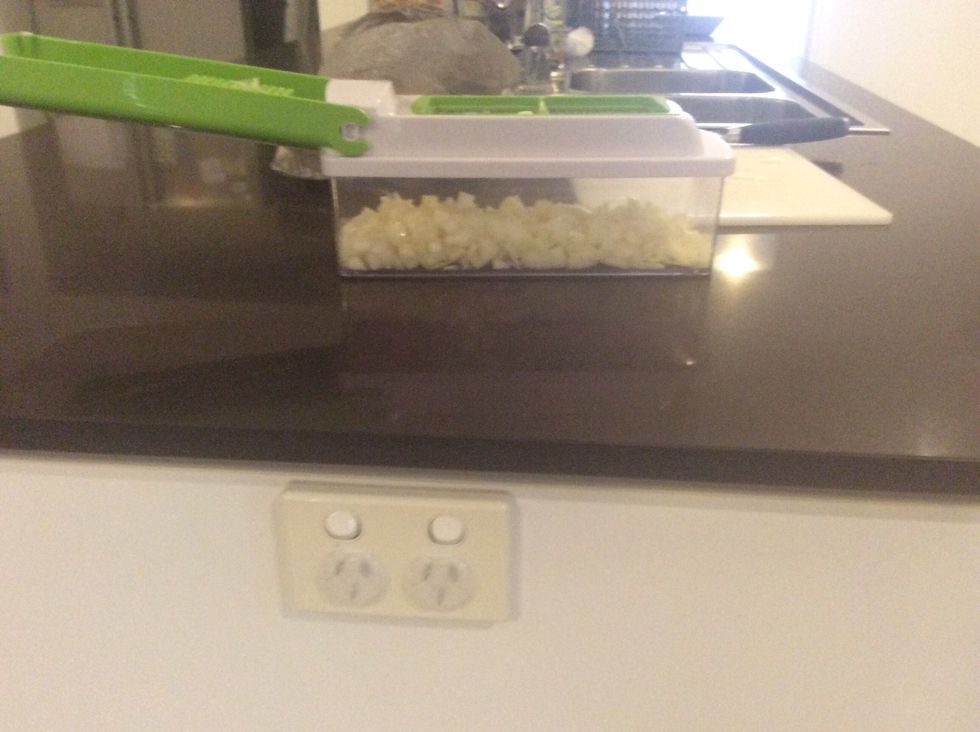 Grab 15 mushrooms and pull the stork out of everyone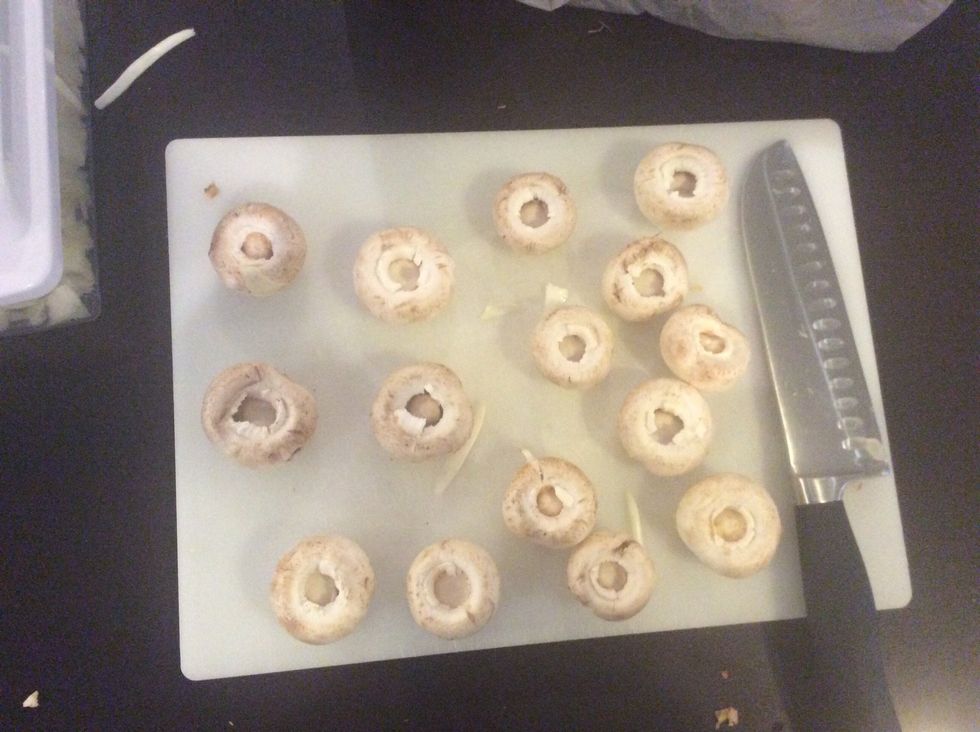 Cut all your mushrooms into 6ths and place into a bowl
Place your onions into a big pot and let them sit until you hear a crackle, once you hear a crackle start suturing and letting them rest, do this for about 5 minutes or until translucent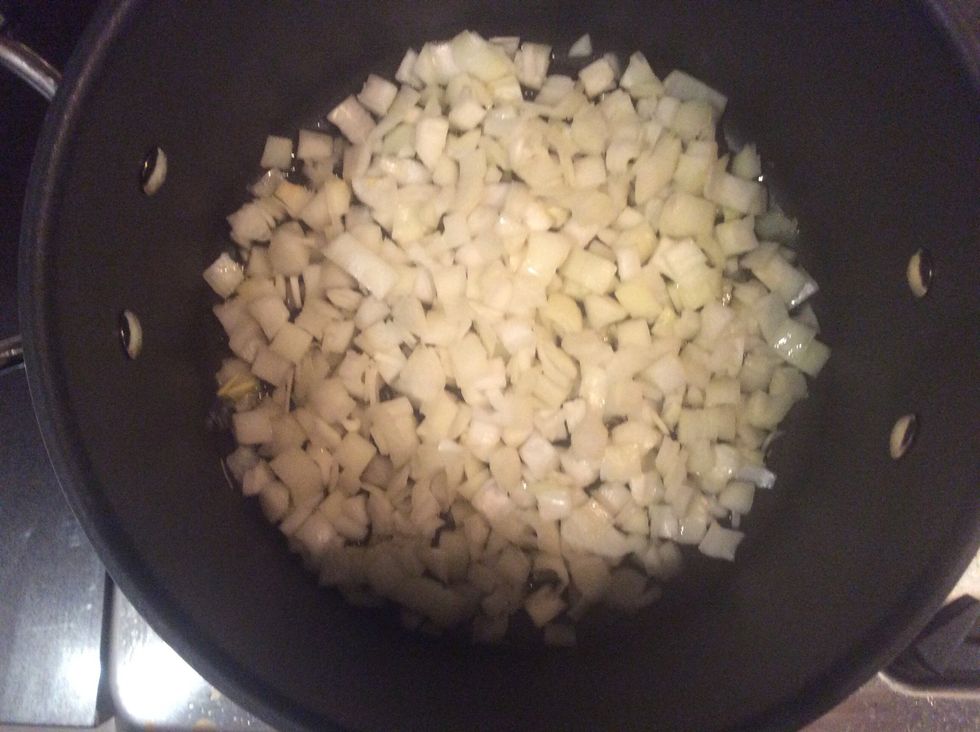 Once translucent add about 2 teaspoons of garlic powder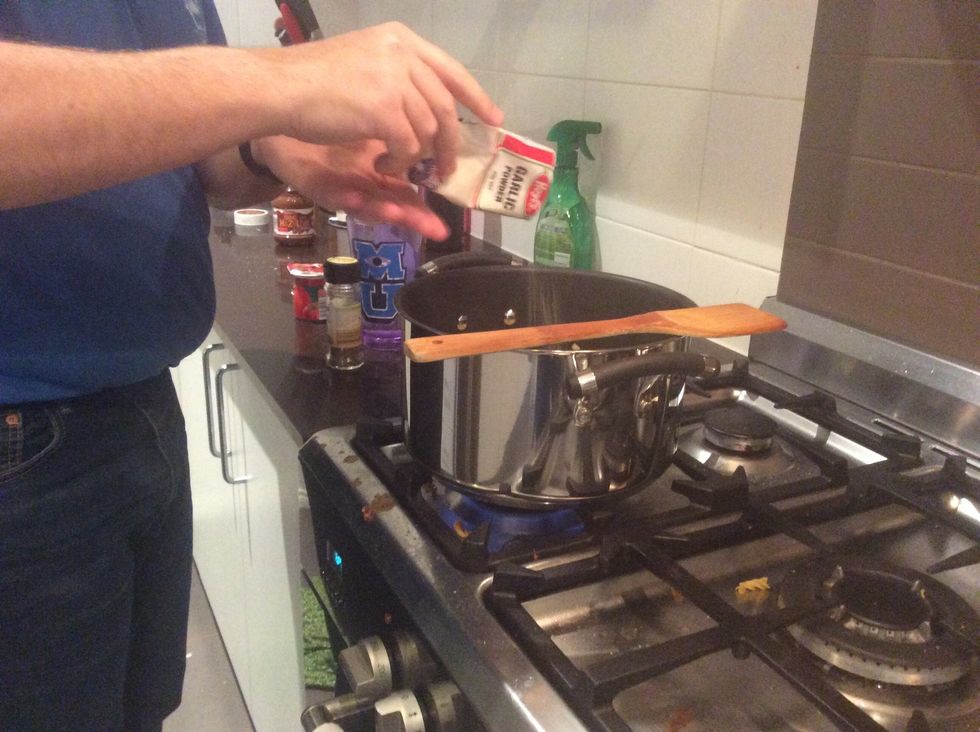 Once you add your garlic stir for about a minute before adding a tablespoon of tomato paste. Stir thoroughly until the onions and the paste mix together
Once the onions and the paste mix add your minced meat into the pot, stir the meat making sure they don't turn into meatballs by hitting it with the wooden spoon every couple of minutes.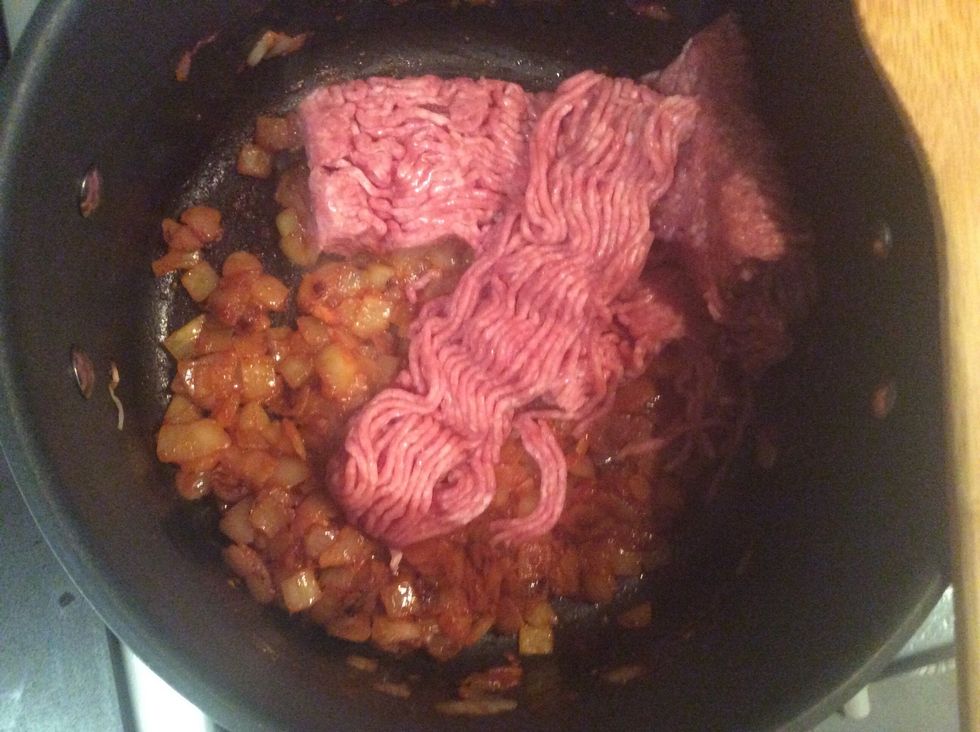 Once you've browned the mince add your remano pasta sauce whilst continuing to stir the mixture.
Once the mixture is a nice red add your mushrooms whilst continuing to mix the sauce.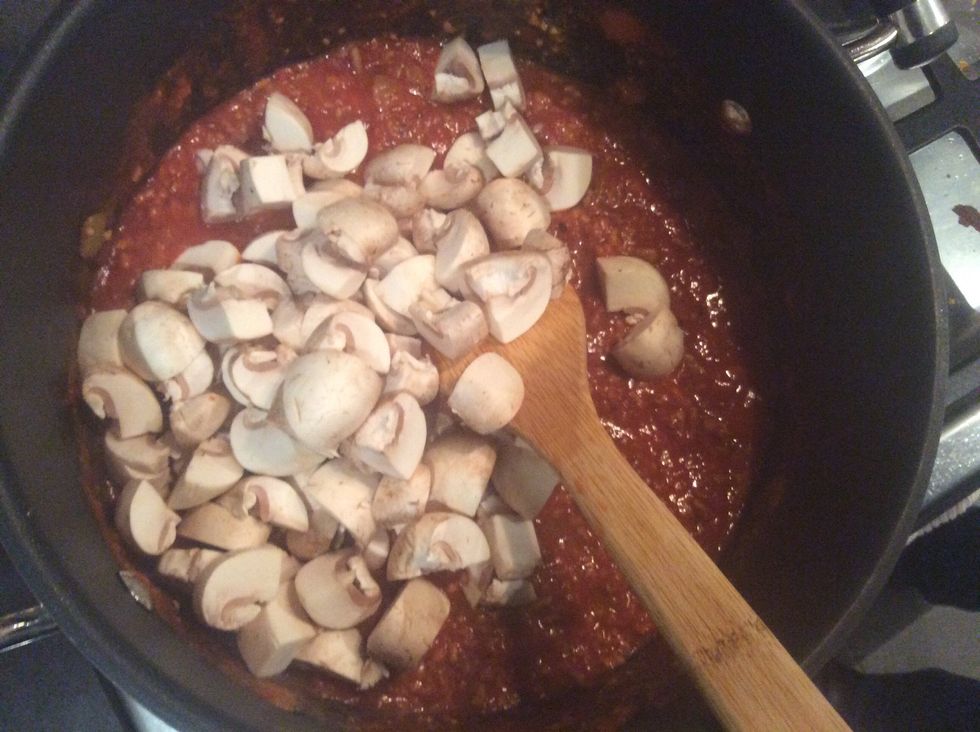 Add your basil and stir, you'll know the basil is mixed when you can't see it anymore.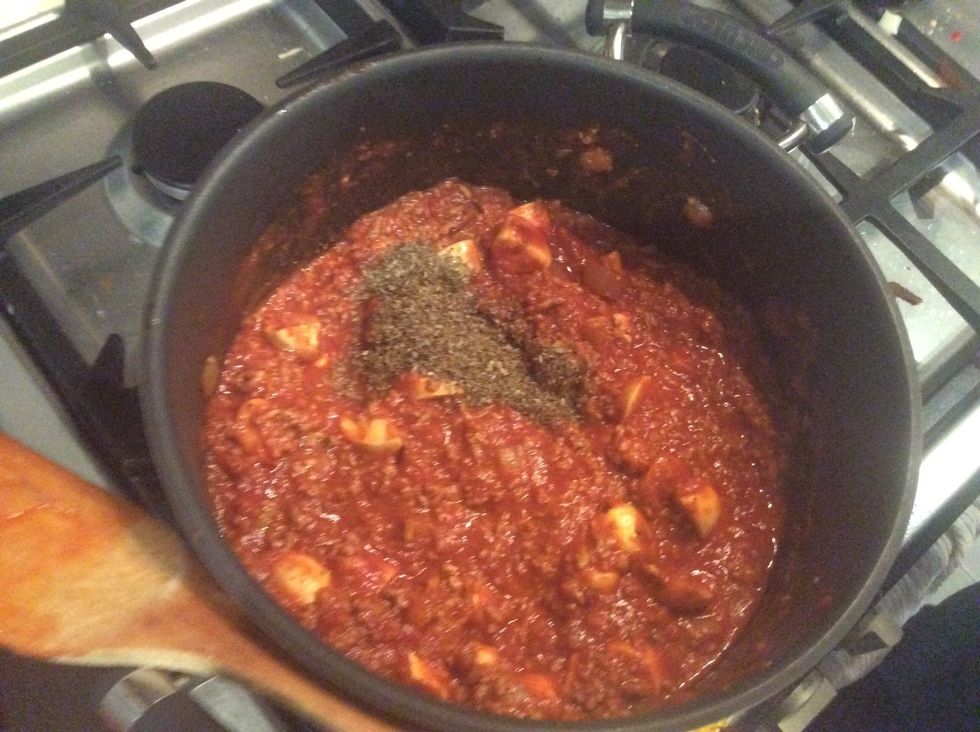 Once the sauce is mixed take it off the heat and prepare your pasta. Add 100g of flour and add a little hole and crack a egg and put it there.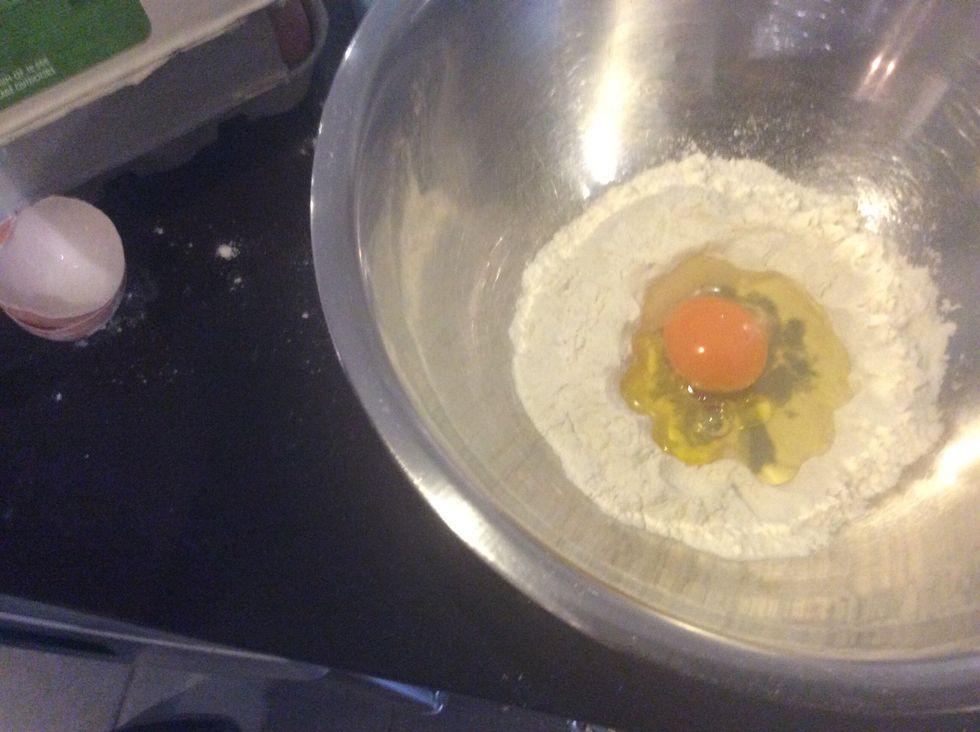 Start using your hands to bring the flour in, this also starts the kneading process.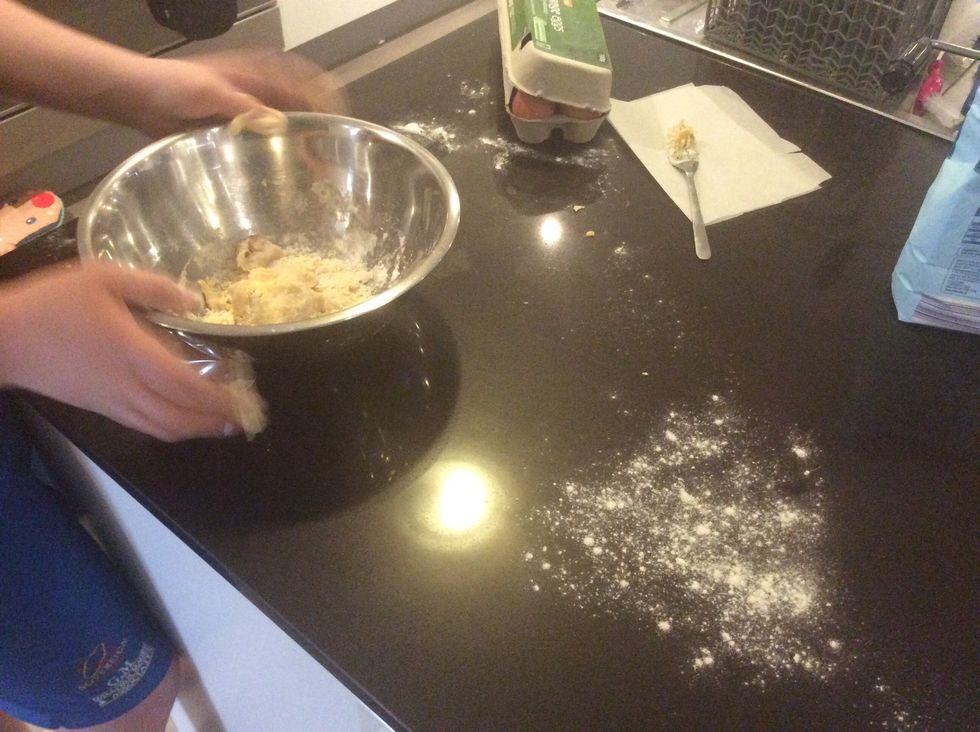 Once the kneading process is finish place under a bowl and let it rest for20 minutes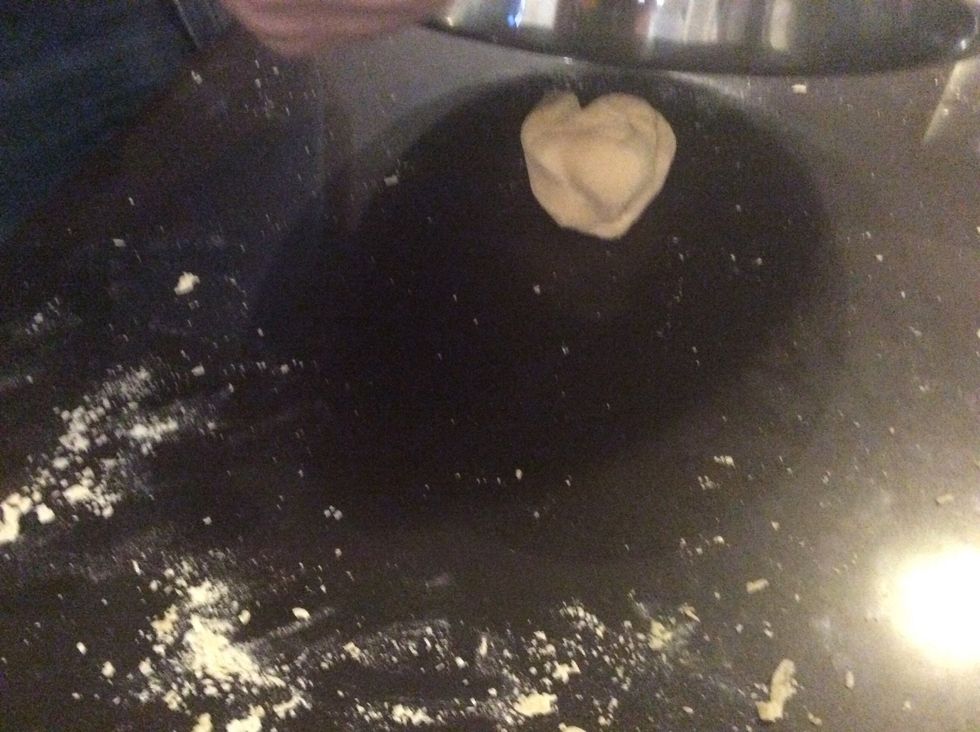 One rested for about 20-45 minutes cut your dough in half so it is easier for you to put through the pasta machine.
When you have done that process with both halfs boil some water and add salt once boiled and place pasta in and let cook for 3-5 minutes till your liking.
Here is a photo of the pasta cooking. Not long now until we have cooked delicious pasta.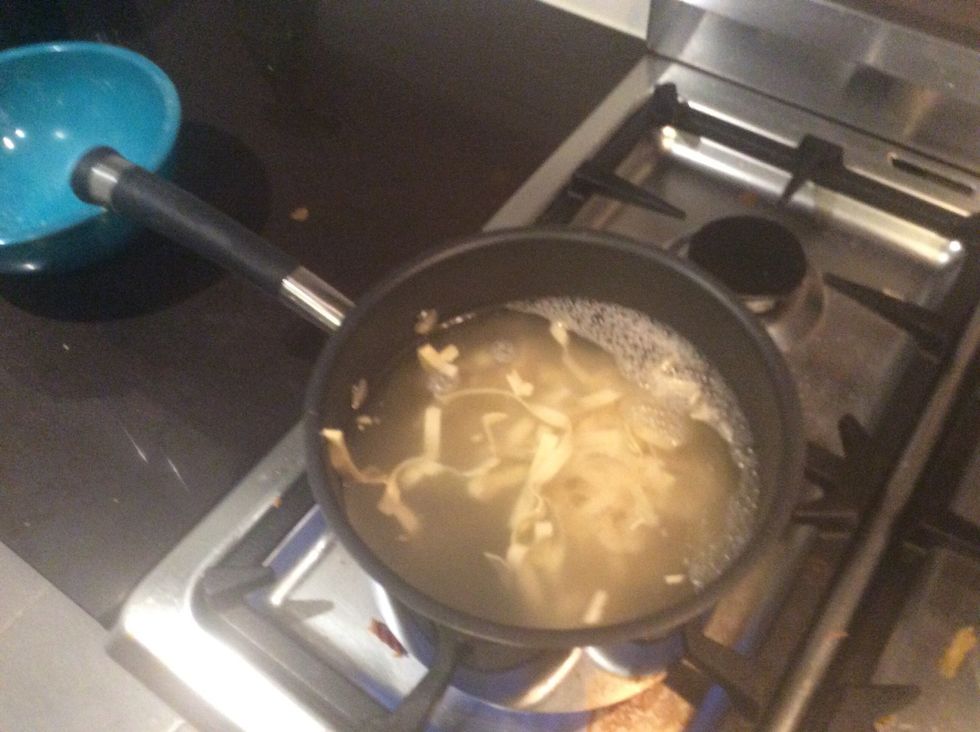 When the pasta is cooked to your liking grab a strainer and pour the pasta into the strainer to strain the water.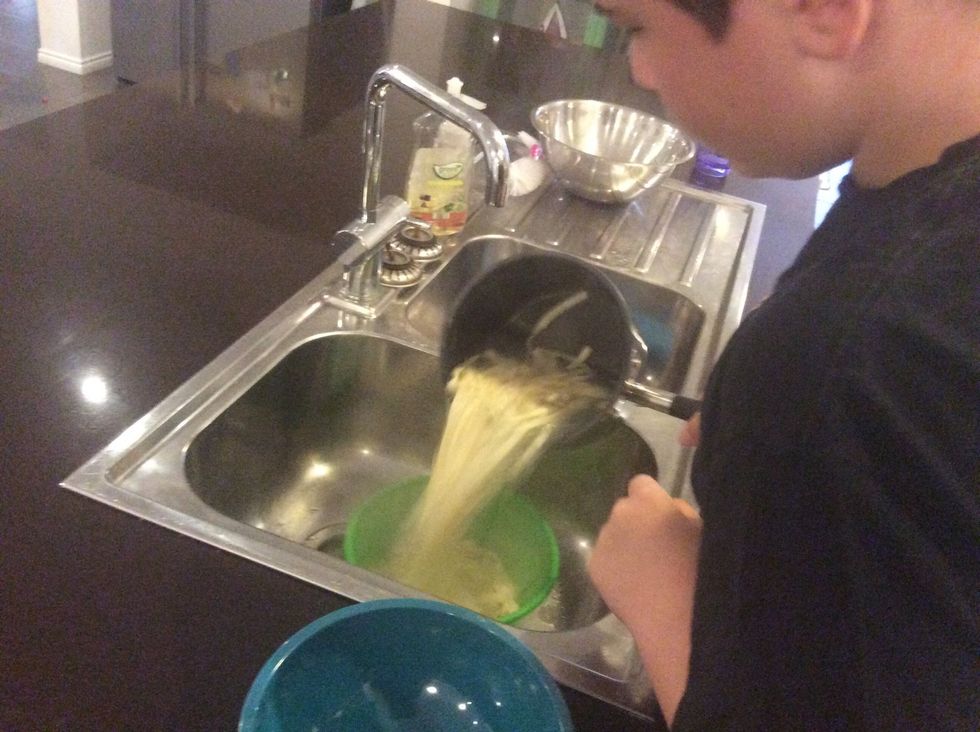 Before placing your pasta in the bowl grab some olive oil. Here i used lemon infused olive oil for some flavour. A good size of oil is about 1 teaspoon. Placing your pasta in the bowl shake it around.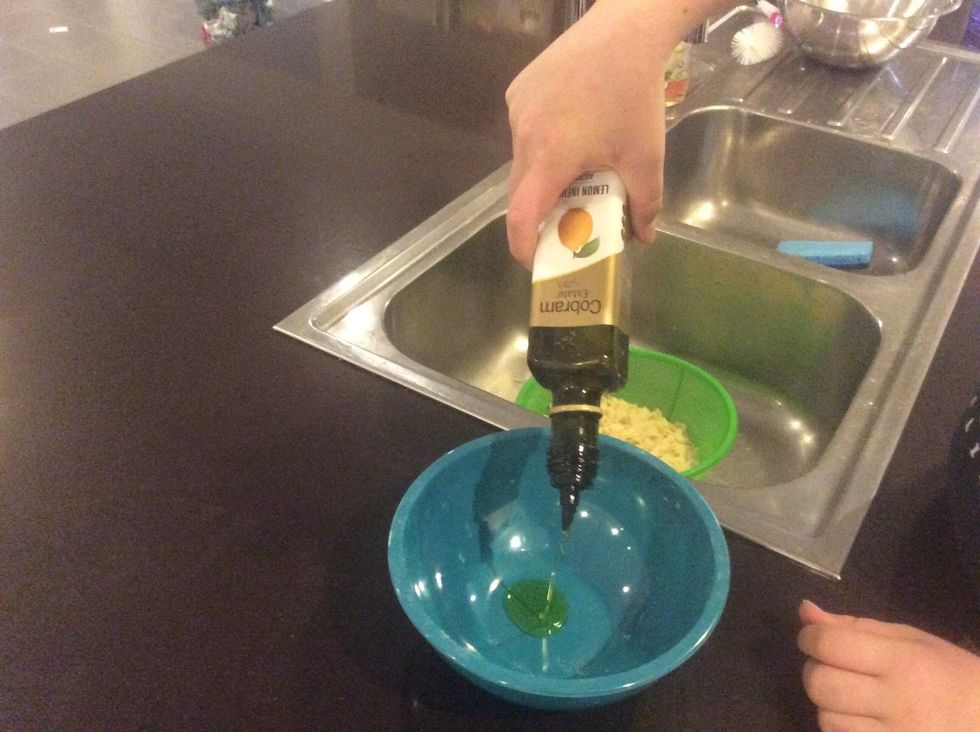 Place your pasta in a bowl add a bit of the bolognese and sprinkle with a. Bit of Parmesan and you have yourself a delicious bowl of pasta.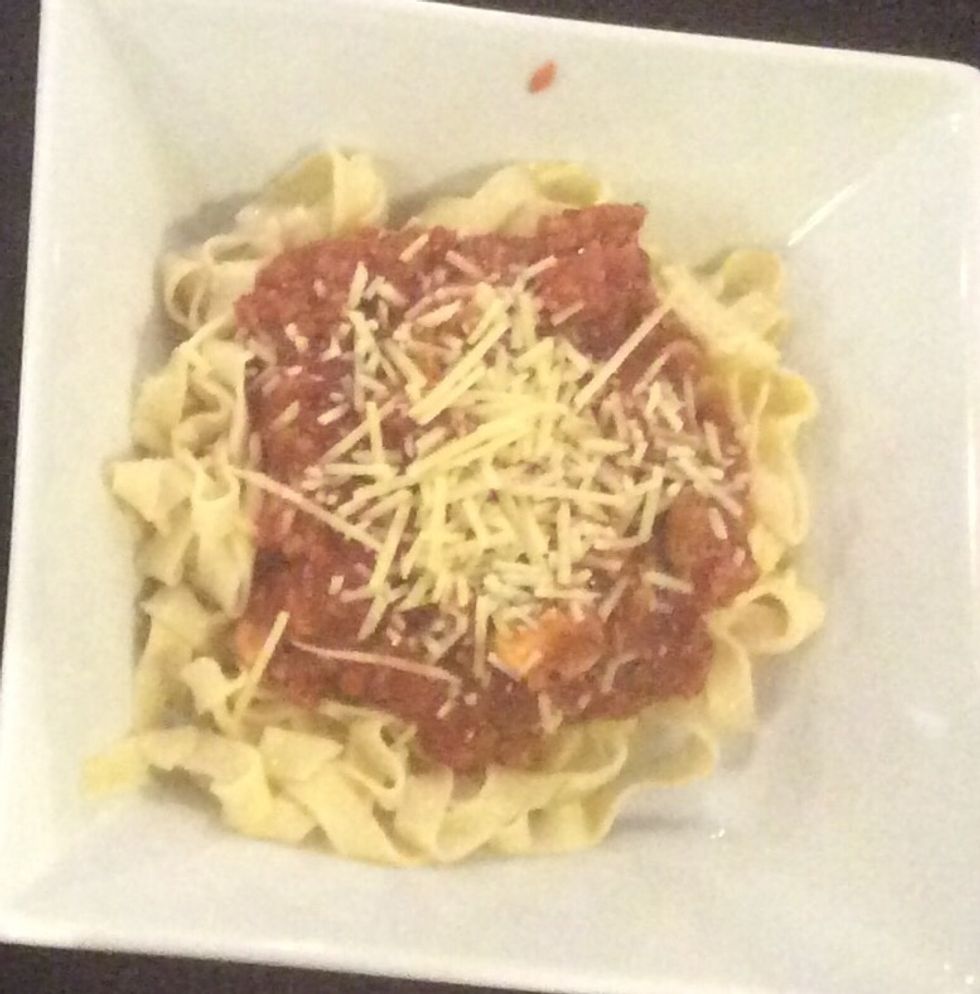 2 jars remano pasta sauce
1.0Tbsp Olive oil
15.0 Mushrooms
2.0 Onions
500.0g Pork and veil minced meat
100.0g Flour
1.0 Egg
1.0 Big pot
1.0Tbsp Basil
2.0tsp Garlic
1.0Tbsp Tomato paste
1.0tsp Lemon infused olive oil
Parmesean cheese