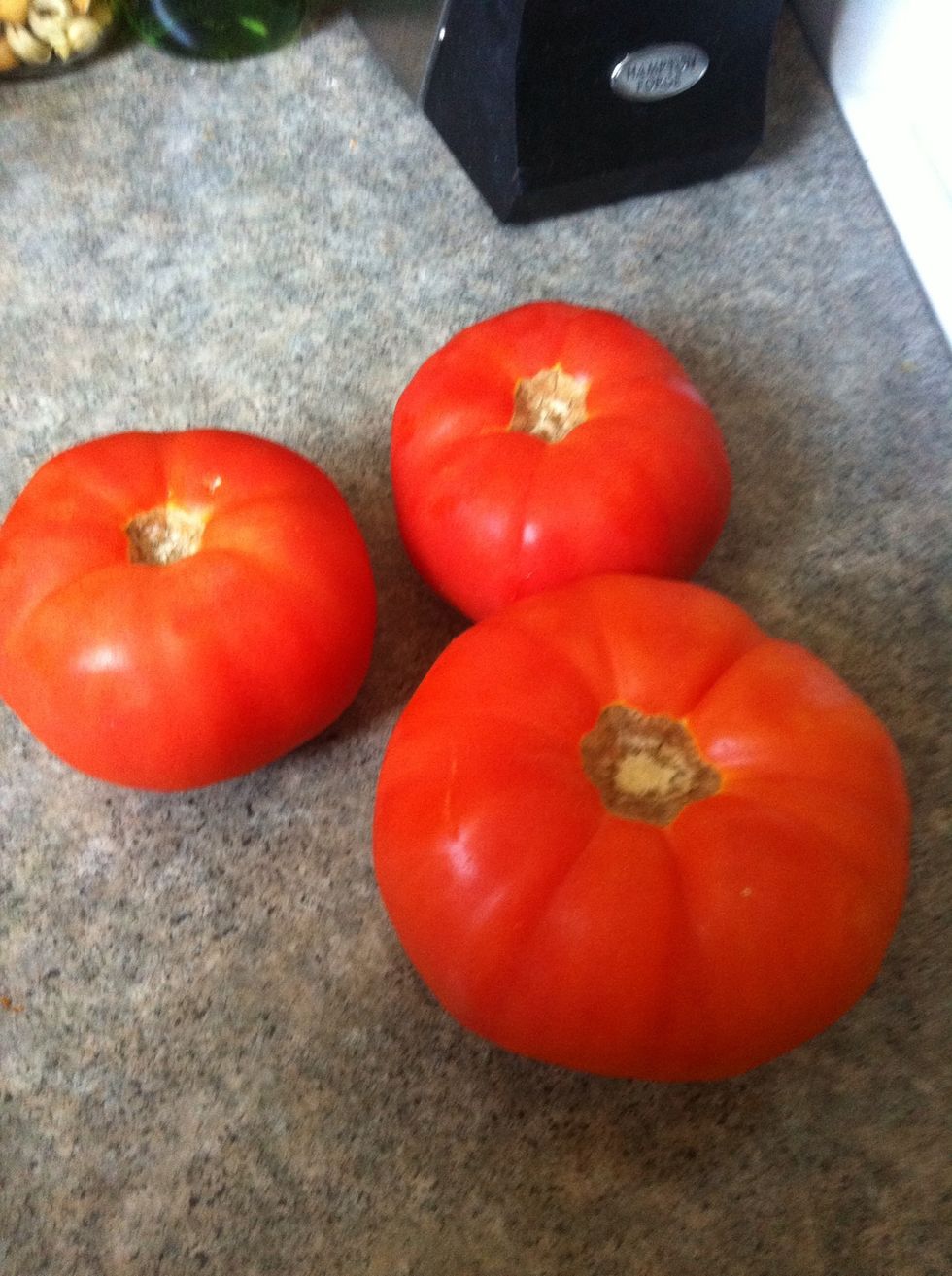 Wash your tomatoes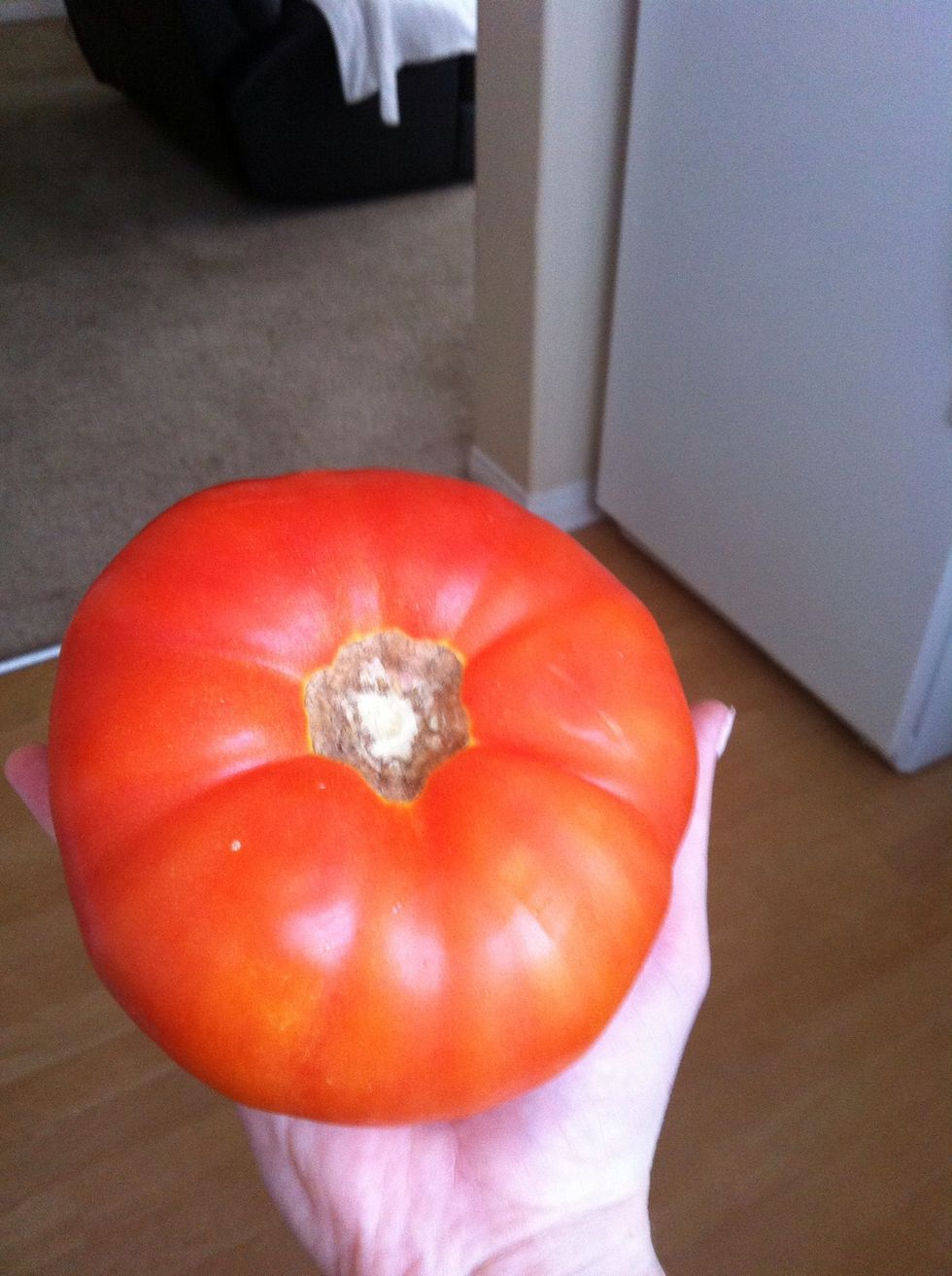 It's bigger than my hand!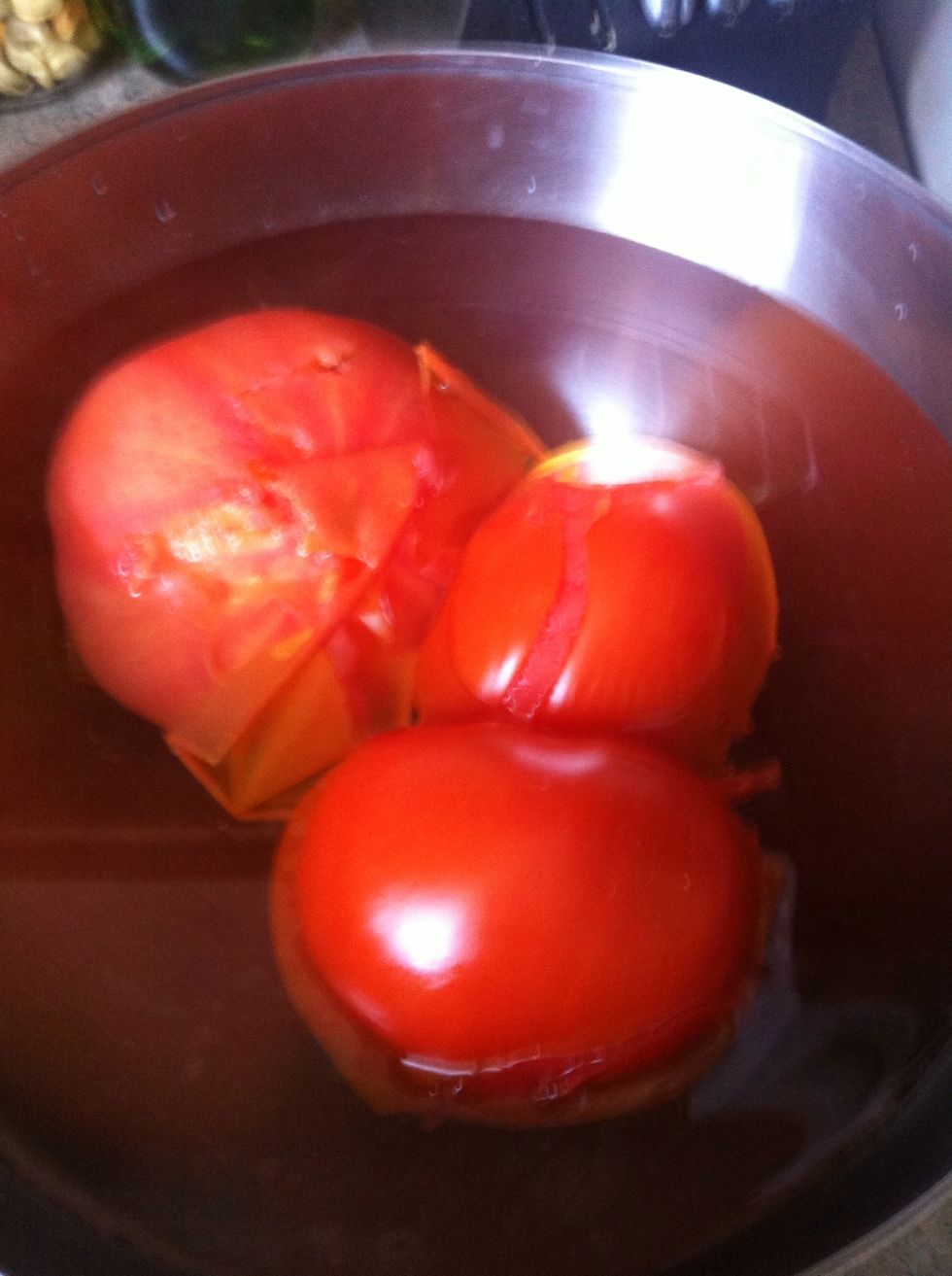 Boil the tomatoes until the skin starts peeling like so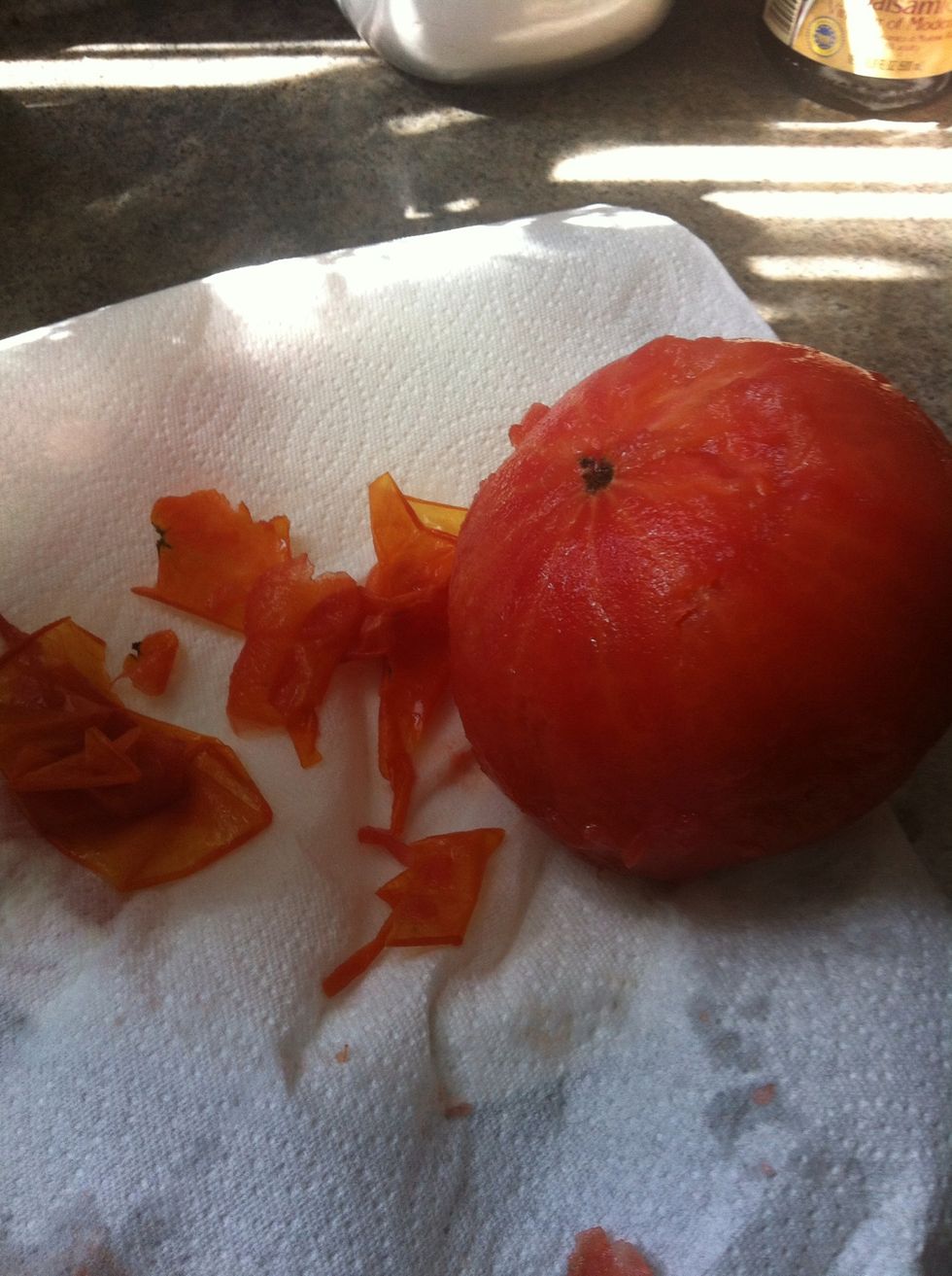 Drain tomatoes then peel the skin off
Chop your tomatoes in medium sized pieces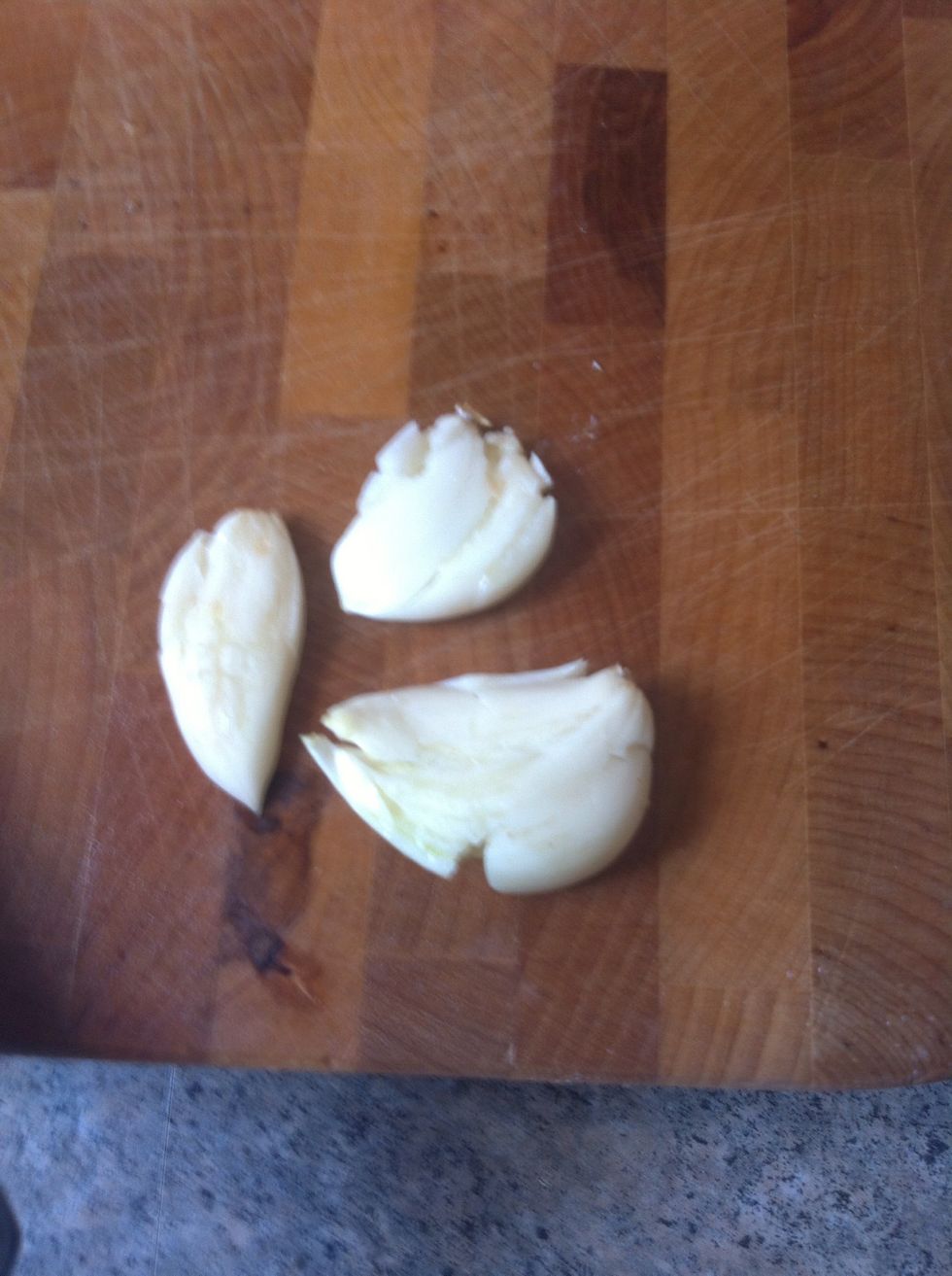 Peel and smash 3 cloves of garlic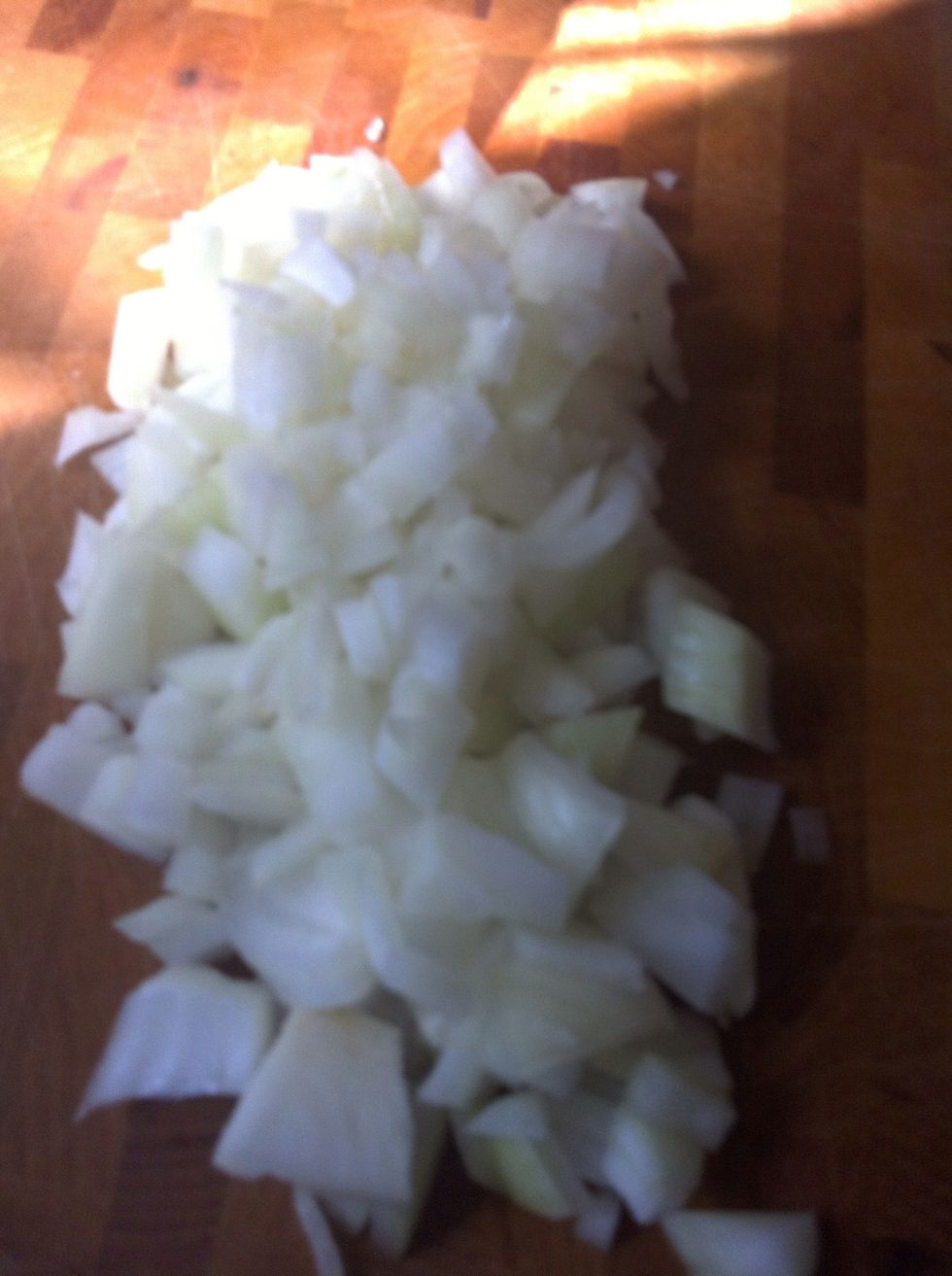 Dice your onion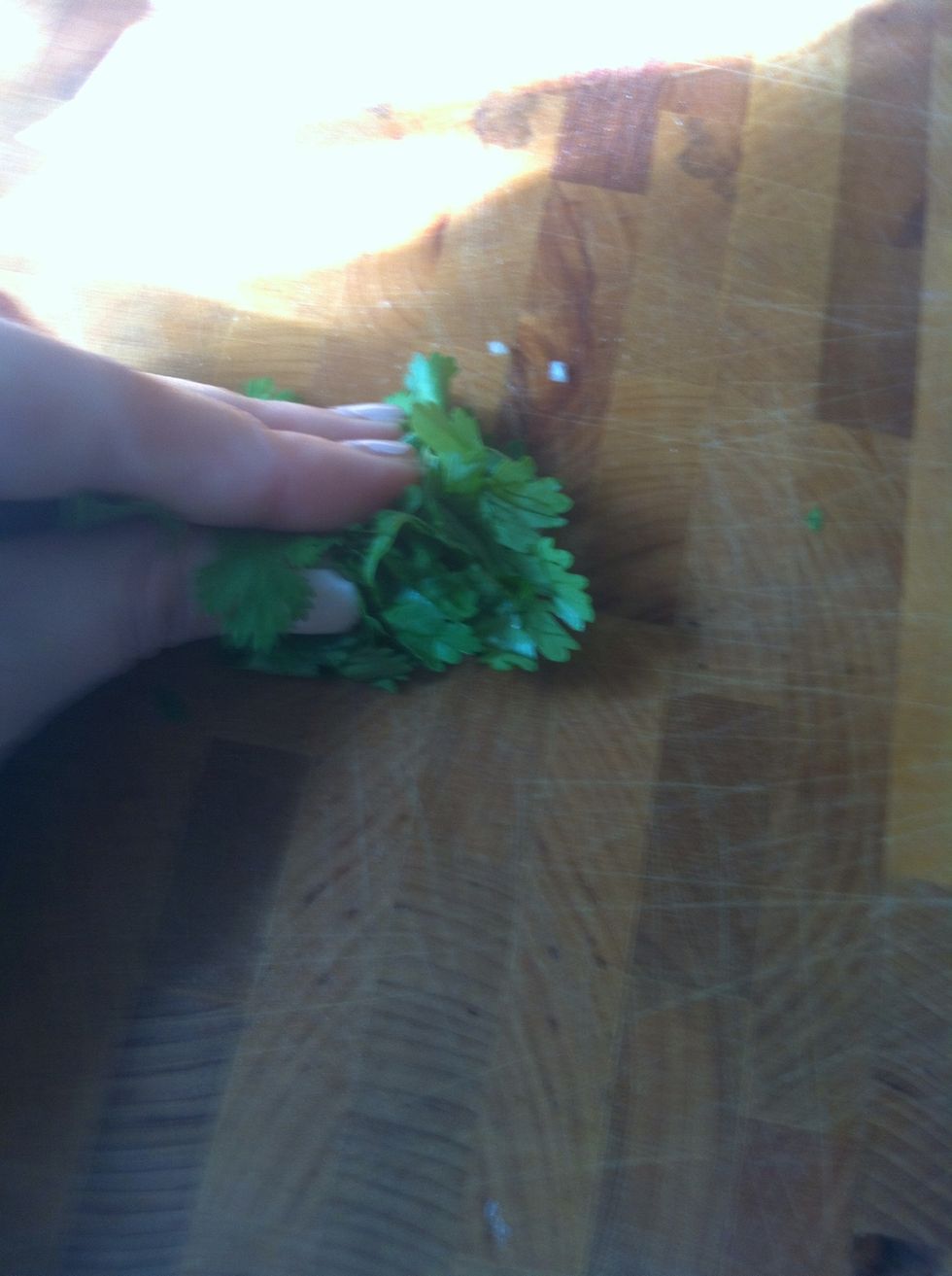 Chop cilantro. Easiest way is to roll it in a ball like so and carefully chop it.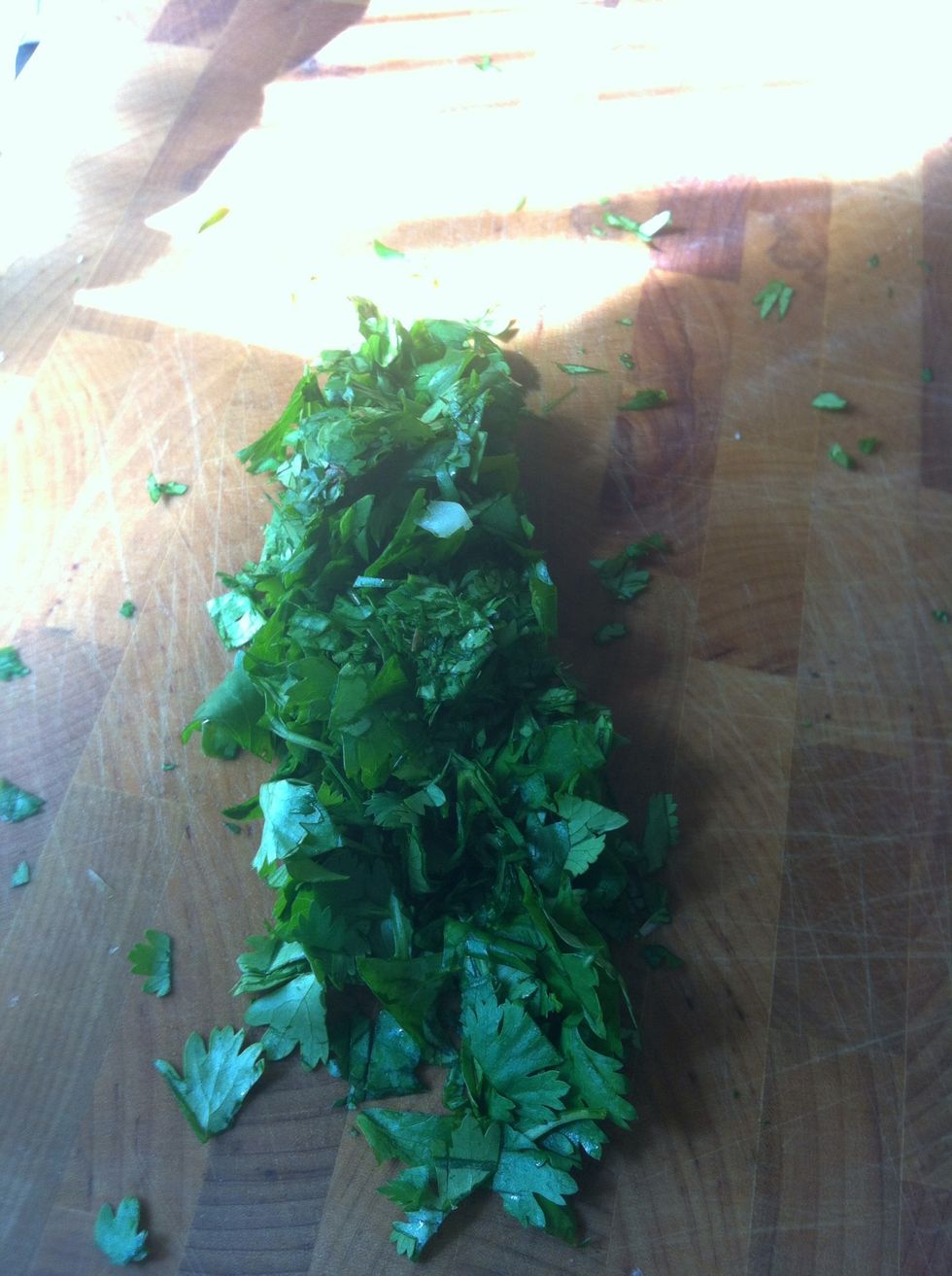 Tah dah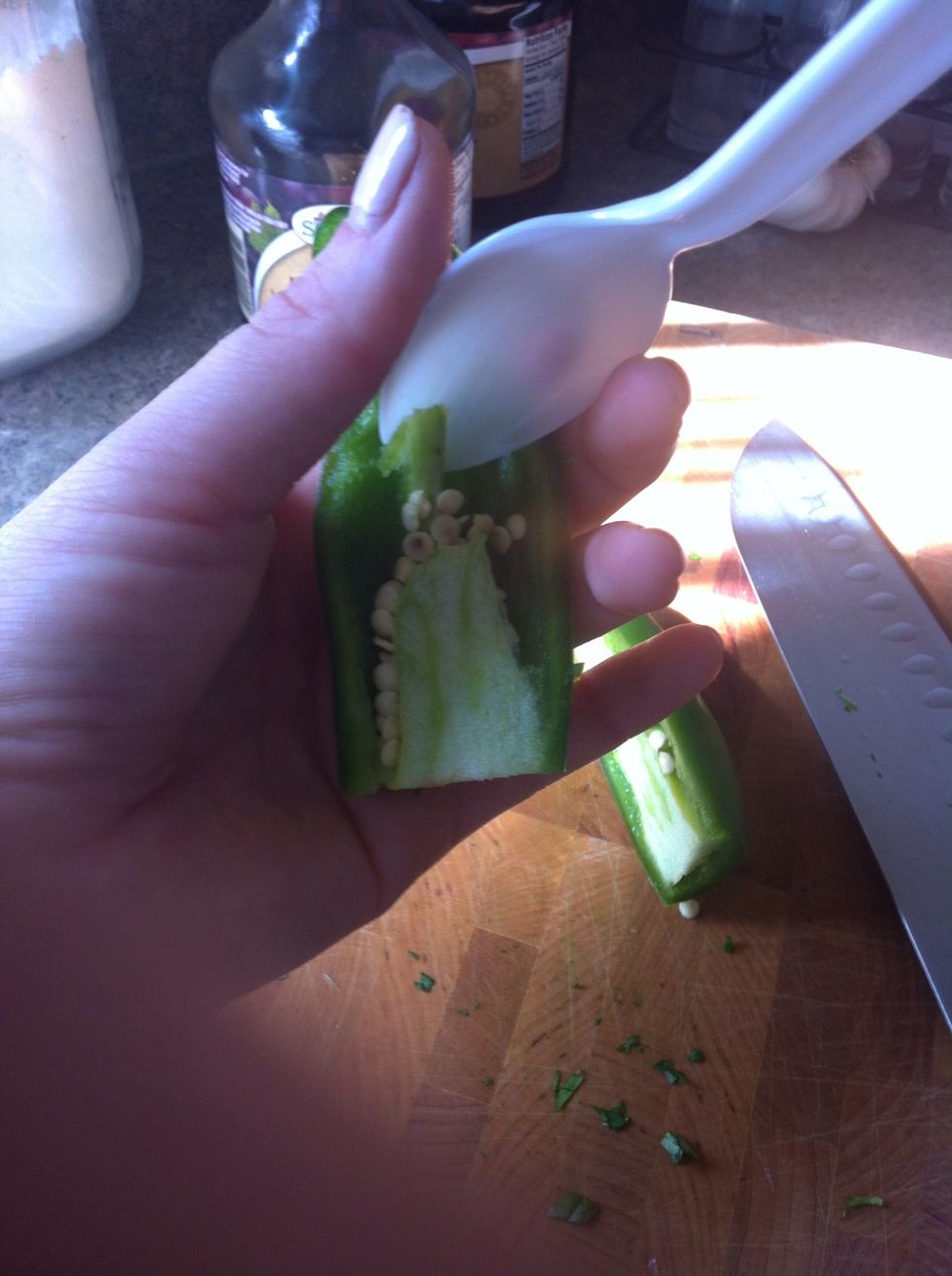 Cut jalapeños in half and deseed them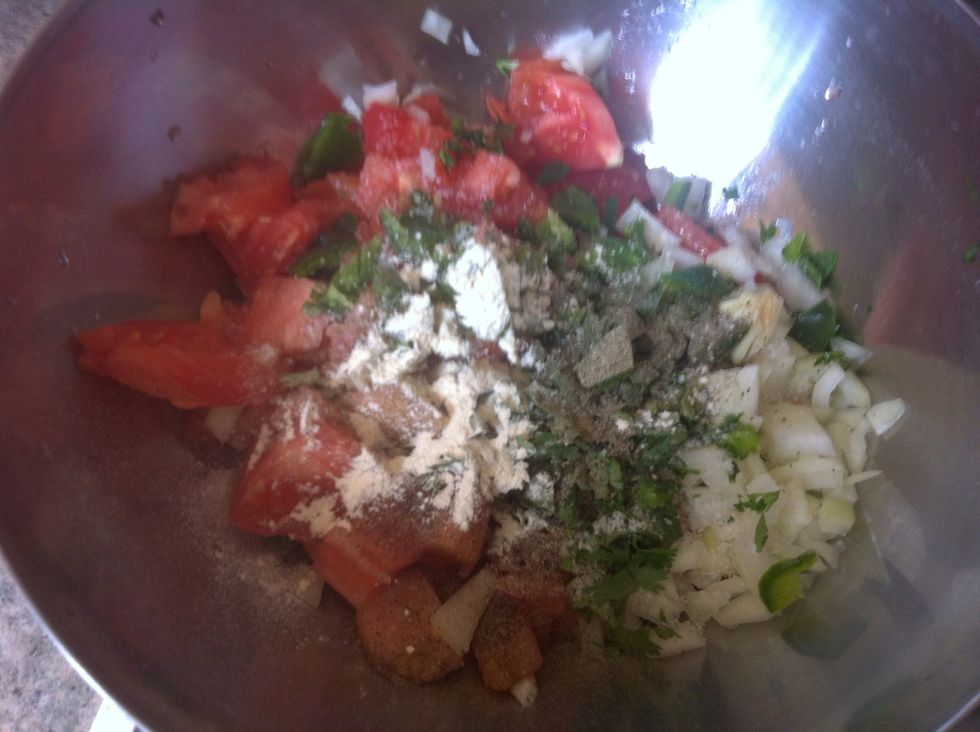 Put onion, garlic, tomato, jalapeño, cilantro, salt, pepper, garlic powder and cumin in a bowl and mix well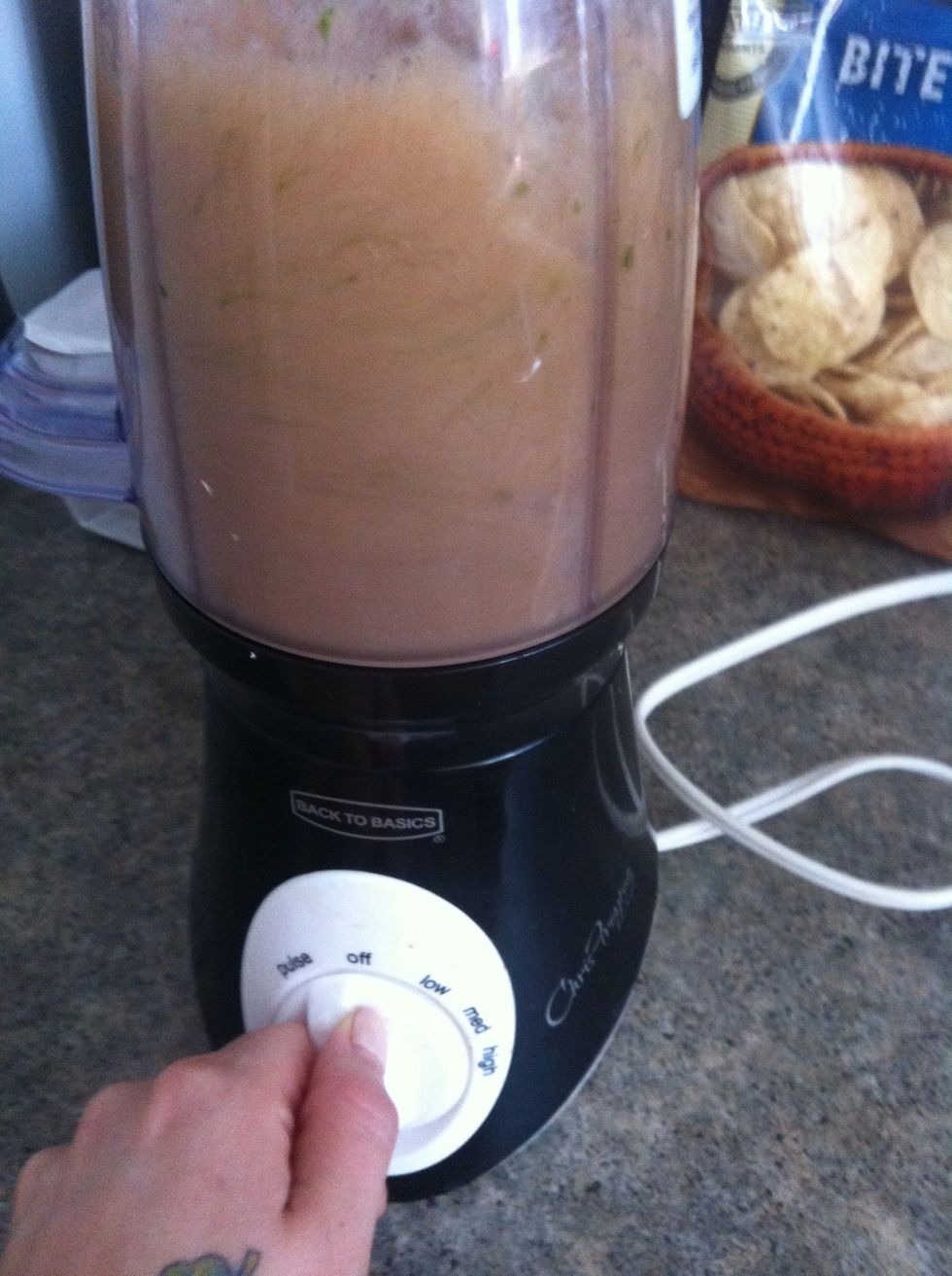 In batches, fill blender or food processor and pulse to your liking.
Put it in a bowl and cover until ready to serve. Refrigerate for up to 4 days or in a mason jar for 2-3 weeks.
3.0 Tomatoes (hot house preferred)
1.0 White onion
3.0 Cloves garlic
1/2 Bunch of cilantro
1.0pch Garlic powder
1.0tsp Salt
1.0tsp Pepper
1.0tsp Cumin
2.0 Jalapeños
Blender or food processor
Large pot for boiling