mix the flour, eggs and salt together until you have a firm dough. it's supposed do be very silky and elastic. wrap the dough with plastic foil and leave in the fridge for 30 minutes.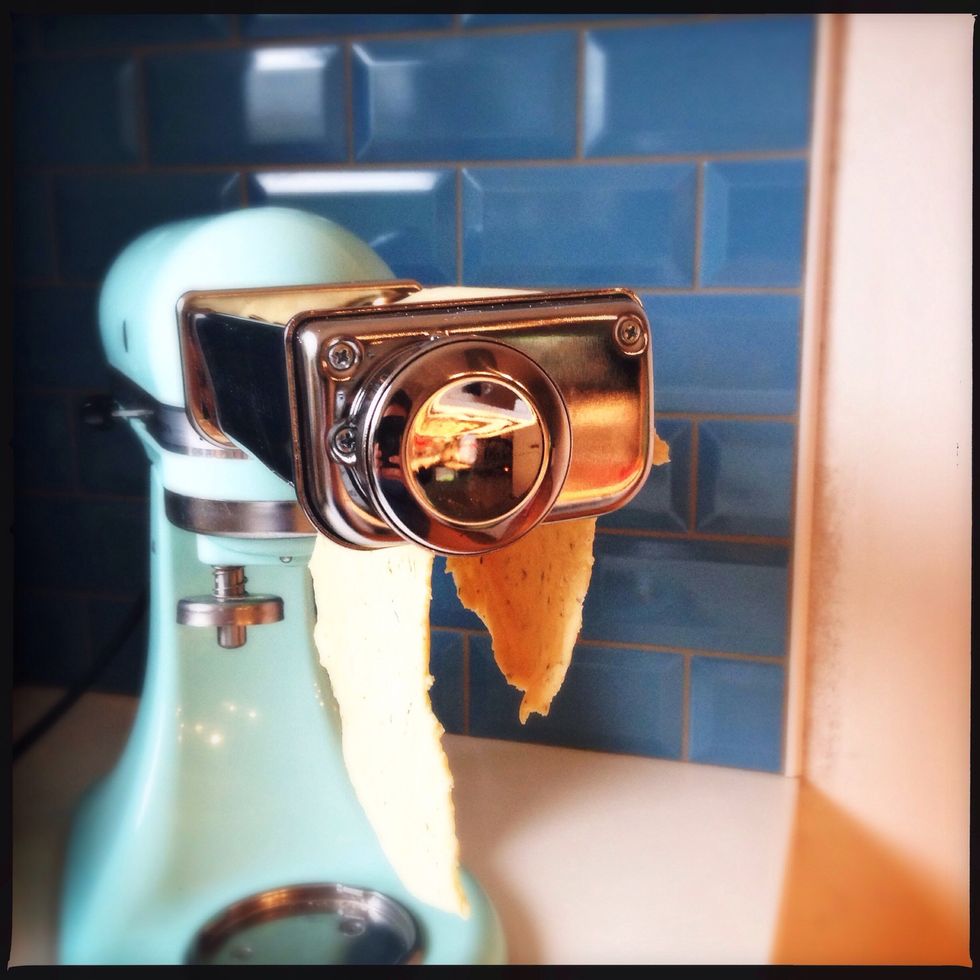 now roll out the dough. either in a machine or by hand. for a bunch of ravioli you need 2 stripes of very thin dough (1-2 mm thick). with this amount of dough you can make about 20 ravioli.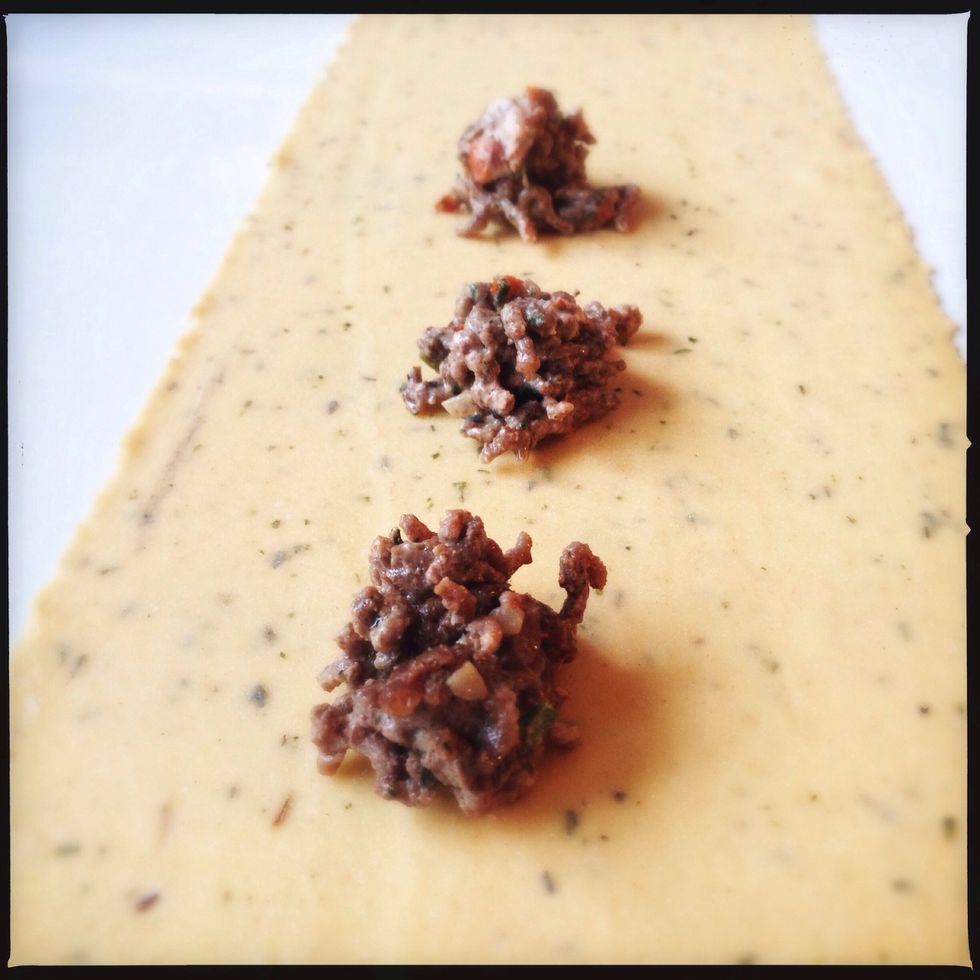 spread your filling onto one piece of dough. just a little bit every inch. my filling here consists of cooked ground beef with onions.
place another sheet of dough on top and close the gaps around the filling.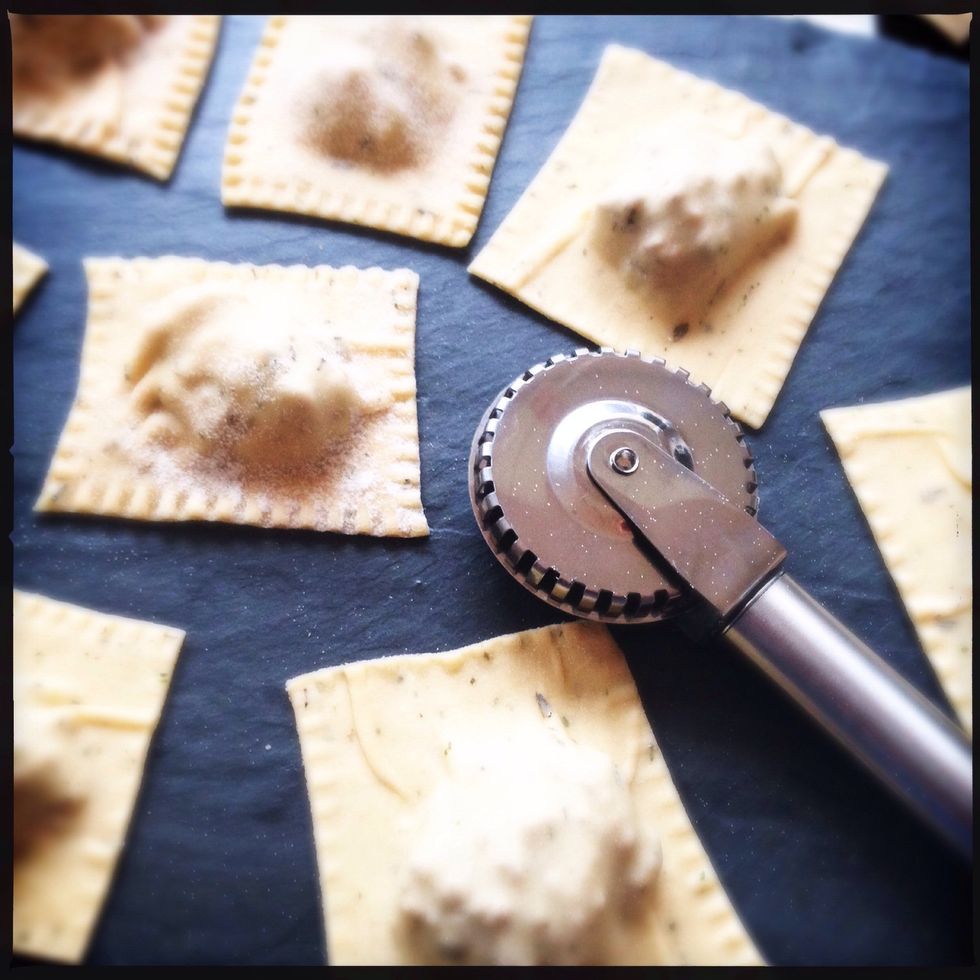 cut out and seal the edges (e.g. with a fork)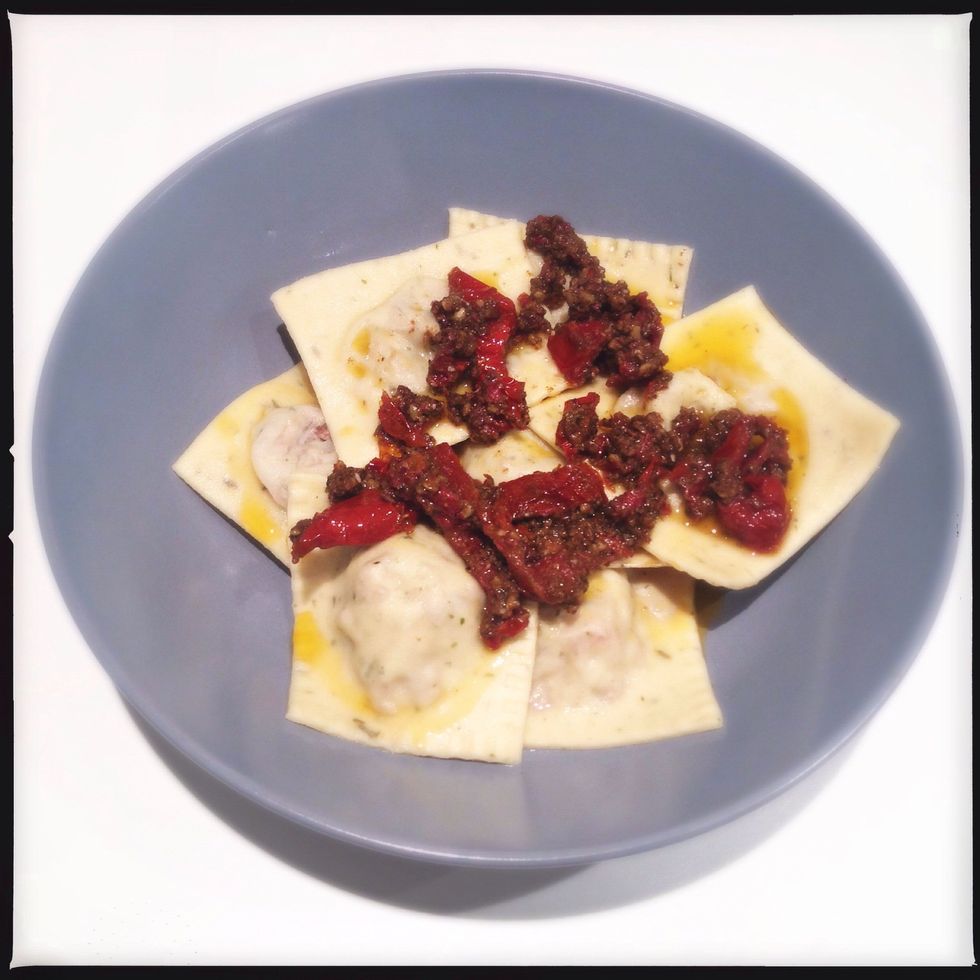 boil for 2-3 mins in salty water and enjoy with pesto sauce. otherwise you can also freeze them. works perfectly fine!! this dish is such a treat!
200.0g white flour type 00
2.0 large eggs
pinch of salt
Happy Serendipity
italian girl, living in frankfurt, working in advertising, author of a crafty idea inspirational blog, living out lout, dreaming big, being happy.