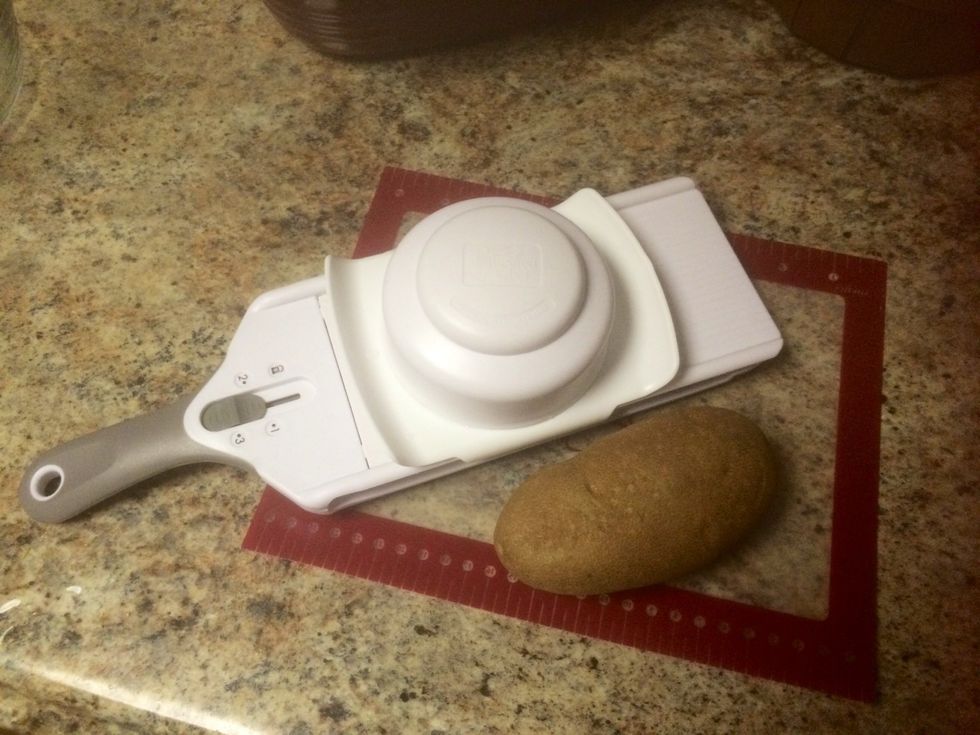 Simple slicer can be purchased at www.pamperedchef.biz/cynthiahill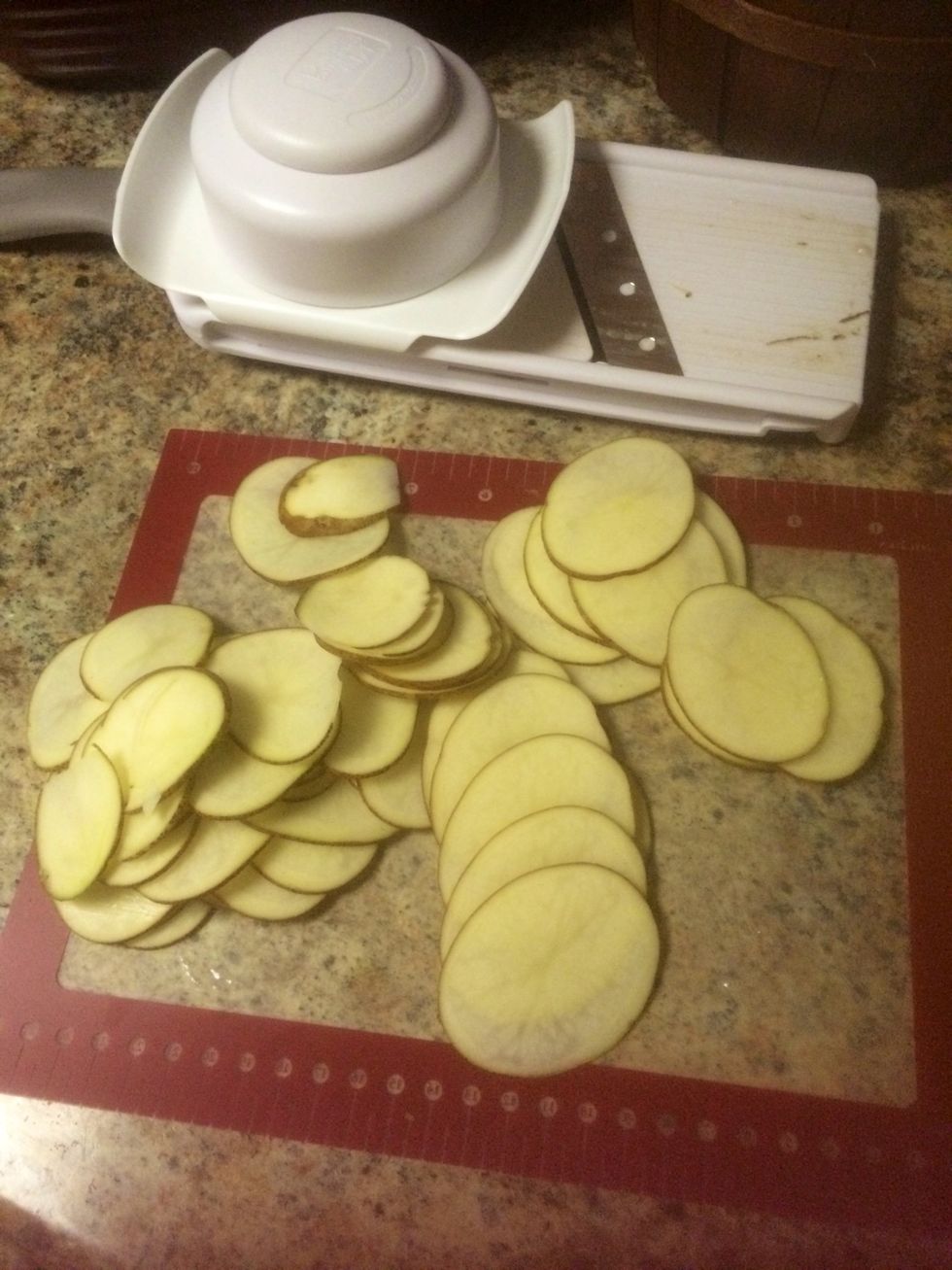 Slice potato on setting 1 on the simple slicer.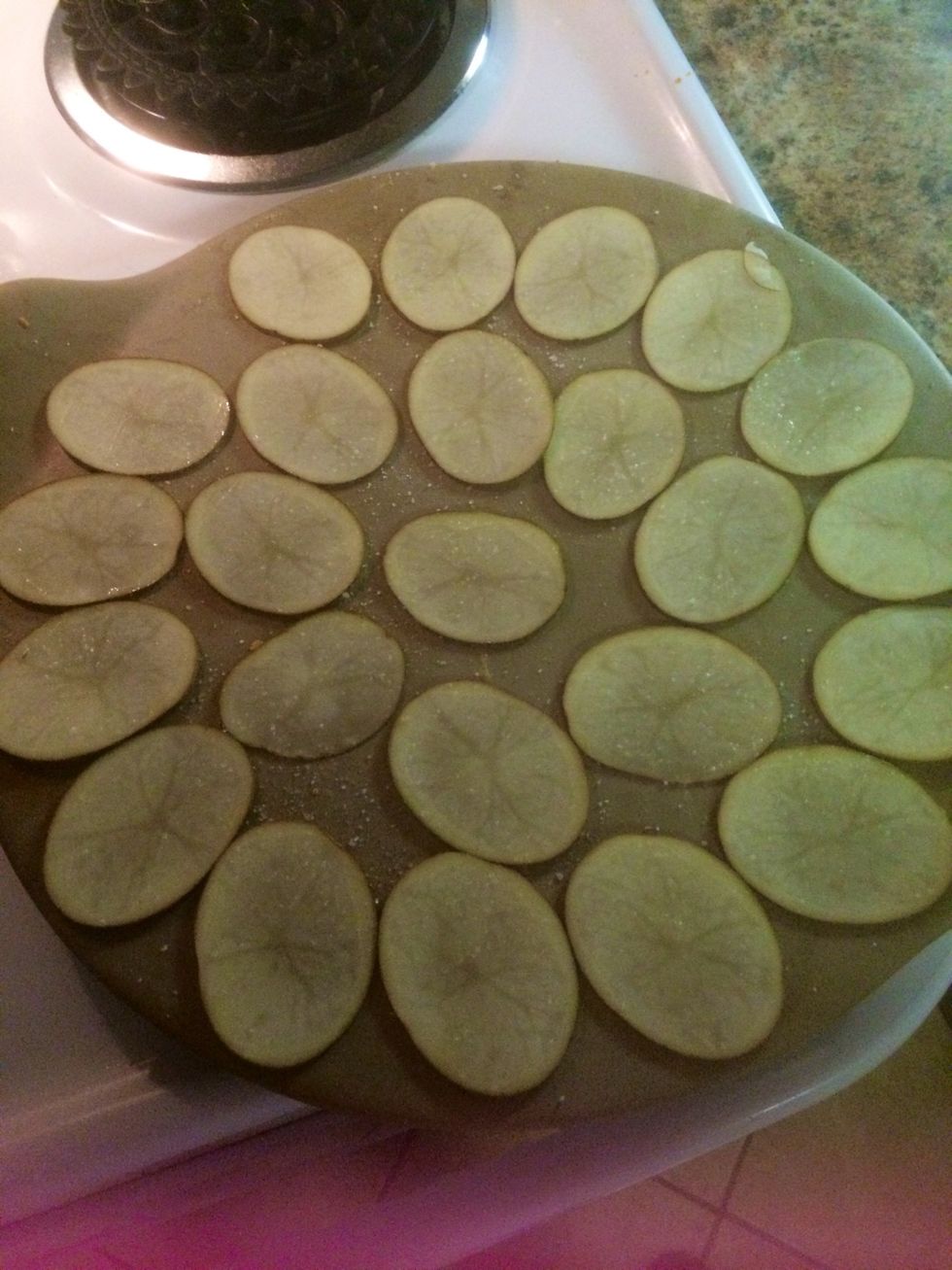 Place potatoes in a single layer on the pampered chef stoneware. Pictured is the medium round stone. Also available is the large round stone. Stoneware available at www.pamperedchef.biz/cynthiahill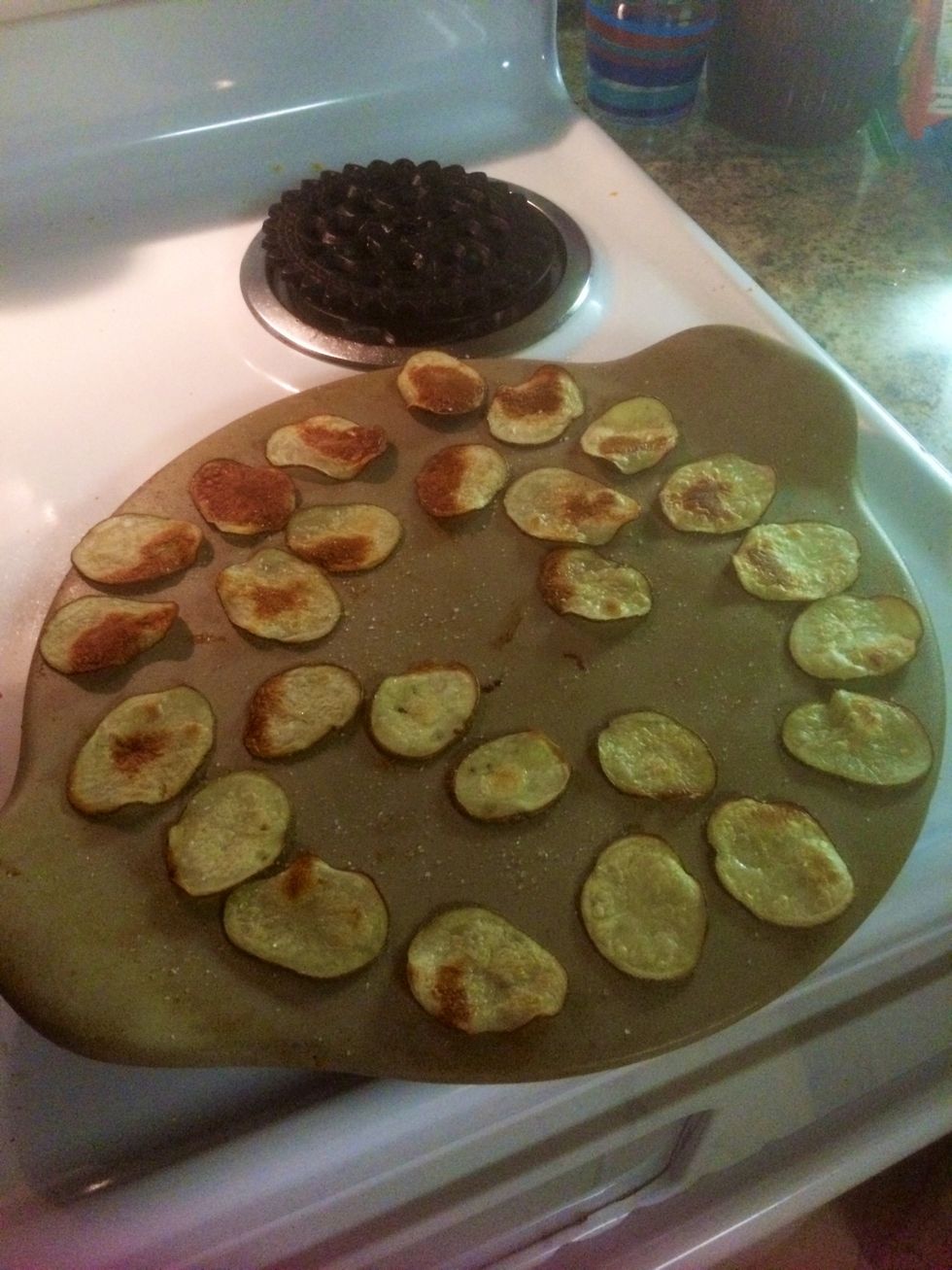 Spray with olive oil and sprinkle with salt. Bake at 425 for 8 minutes. Flip the chips and cook for another 5 minutes or so. You want them lightly starting to brown on the edge. Do not over cook!
1 or 2 medium or large potatoes
Salt
Olive oil in a mister or spray
Pampered chef stoneware
Pampered chef simple slicer
Cynthia Hill
I am a wife and mother of 2! I love cooking, baking, photography. I love wine, pampered chef, and purses!