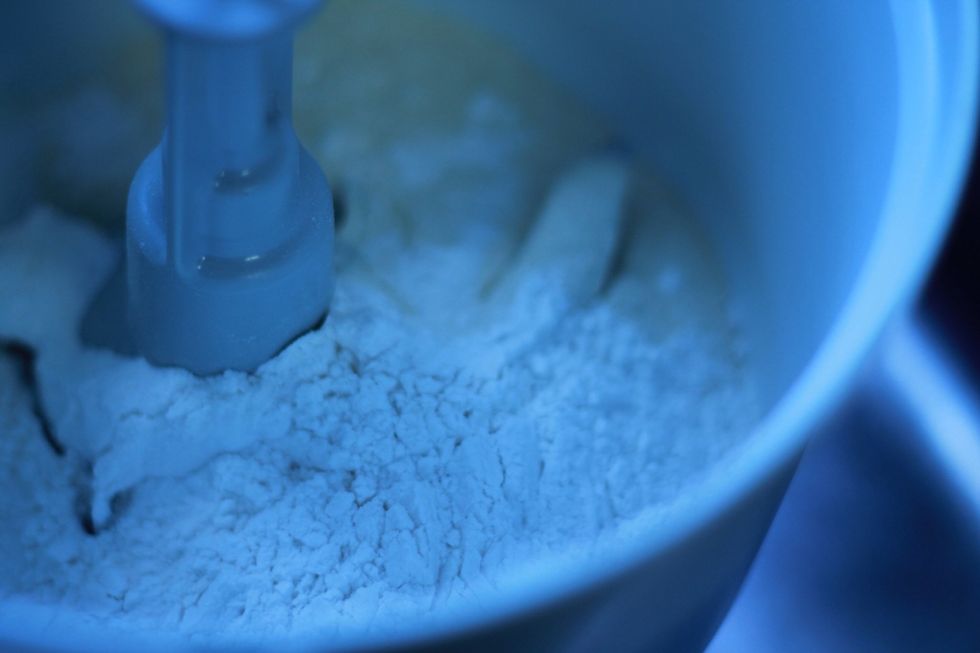 In a food processor with a blade or dough blade attachment mix together flour and salt. I used half whole wheat and half plain flour.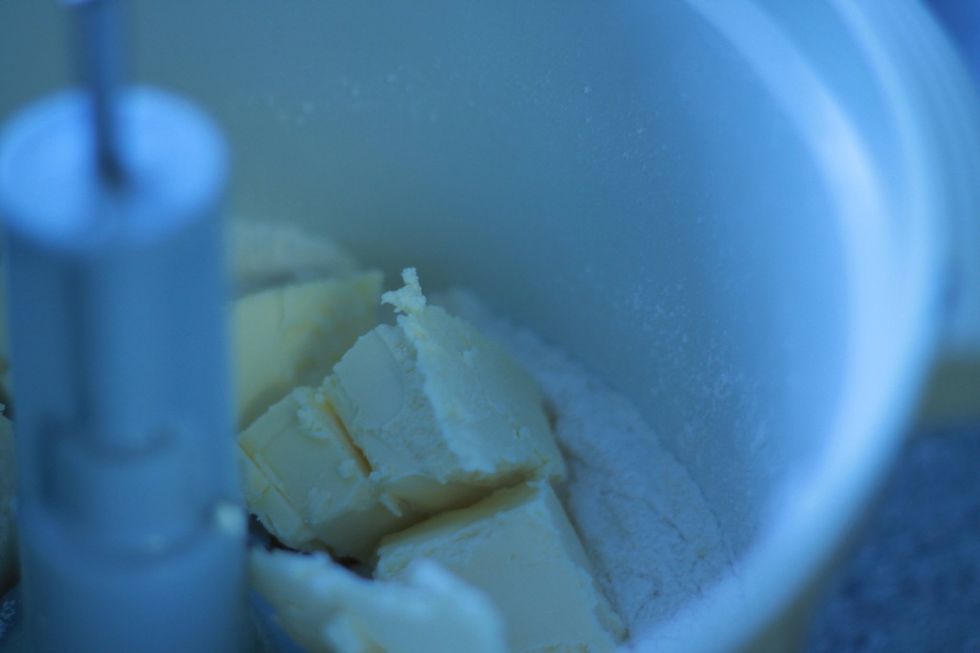 Chop up the cold butter into cubes and sprinkle over the flour.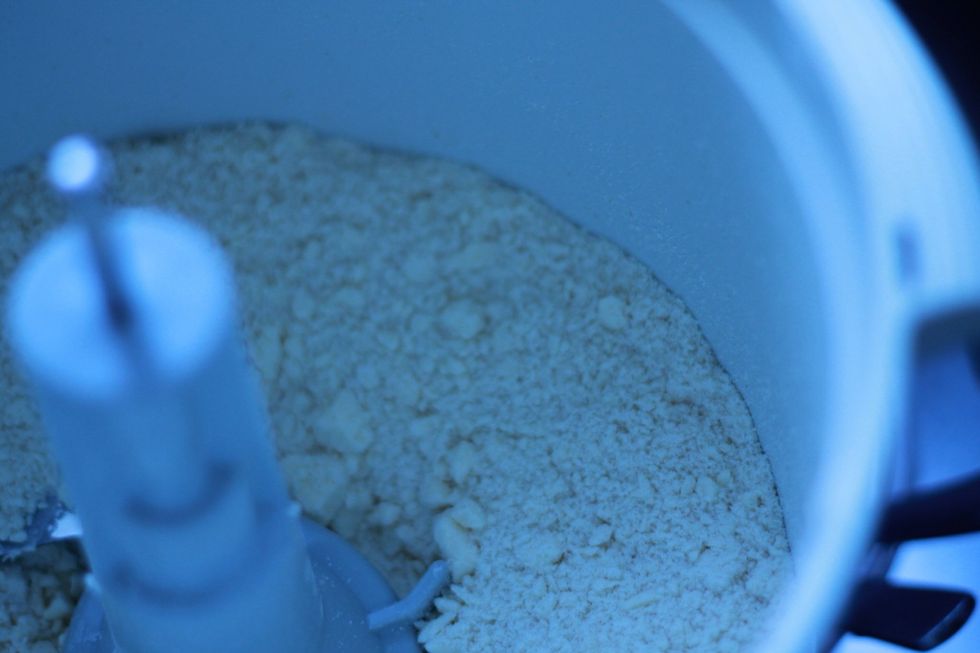 Pulse until the flour and butter look like breadcrumbs.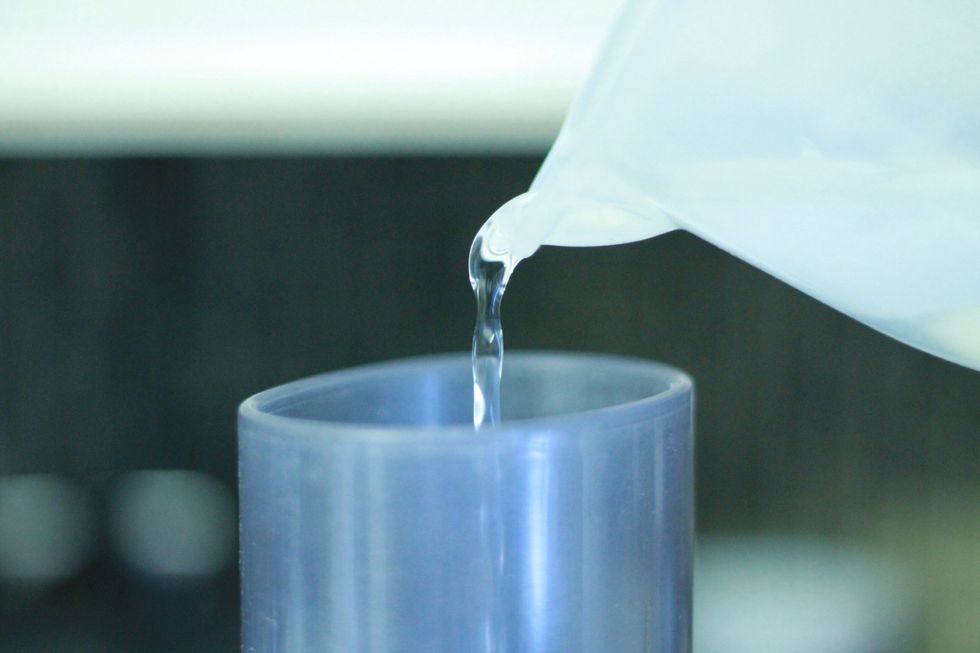 Slowly pour half the the ice water into the flour and butter mixture and start to pulse. Keep an eye on the dough as you keep adding the rest of the water a tablespoon at a time.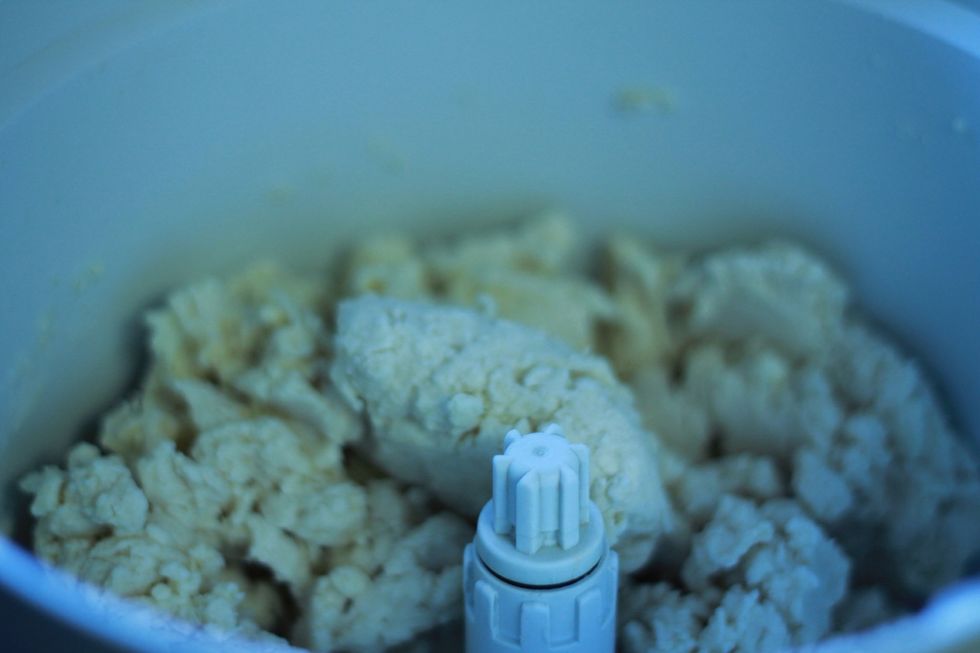 Once it comes together stop.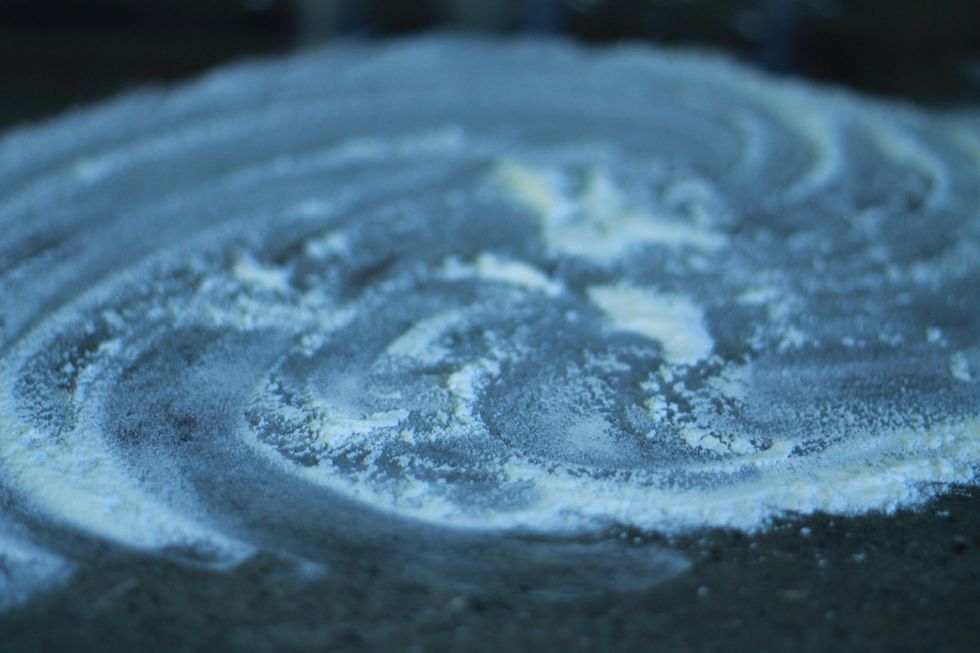 Flour your counter well.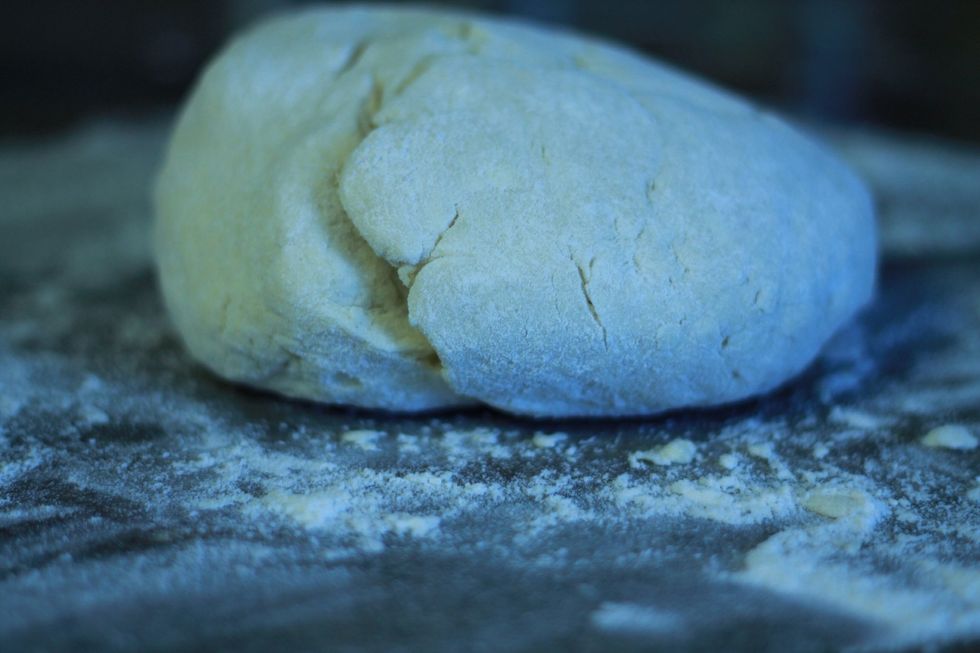 Dump out the dough onto the counter and roll into a ball. Separate into two halves and keep one half aside.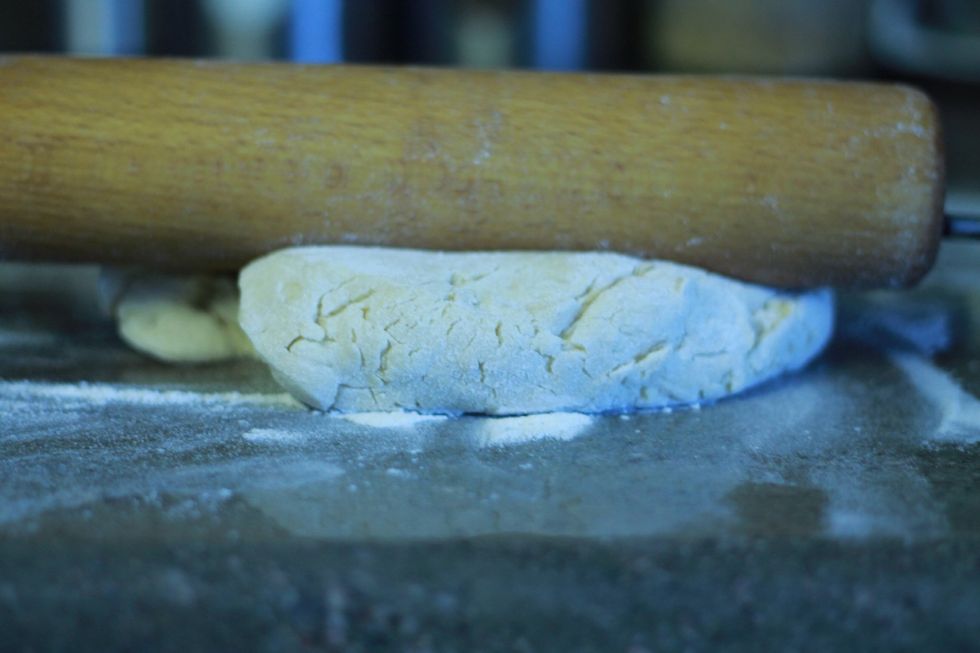 Start rolling the other half.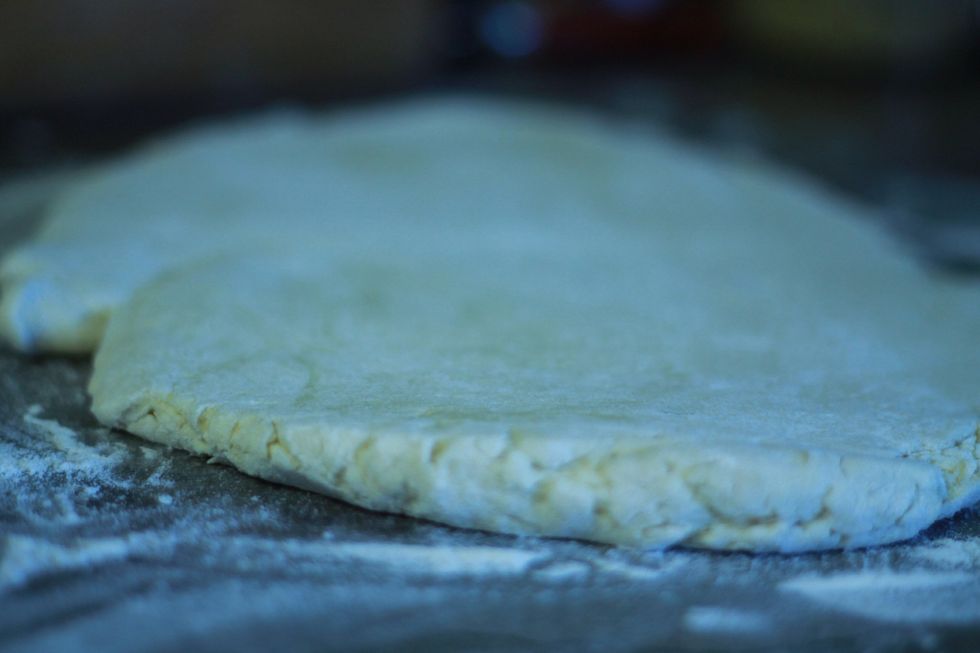 Make sure to keep turning so it rolls evenly.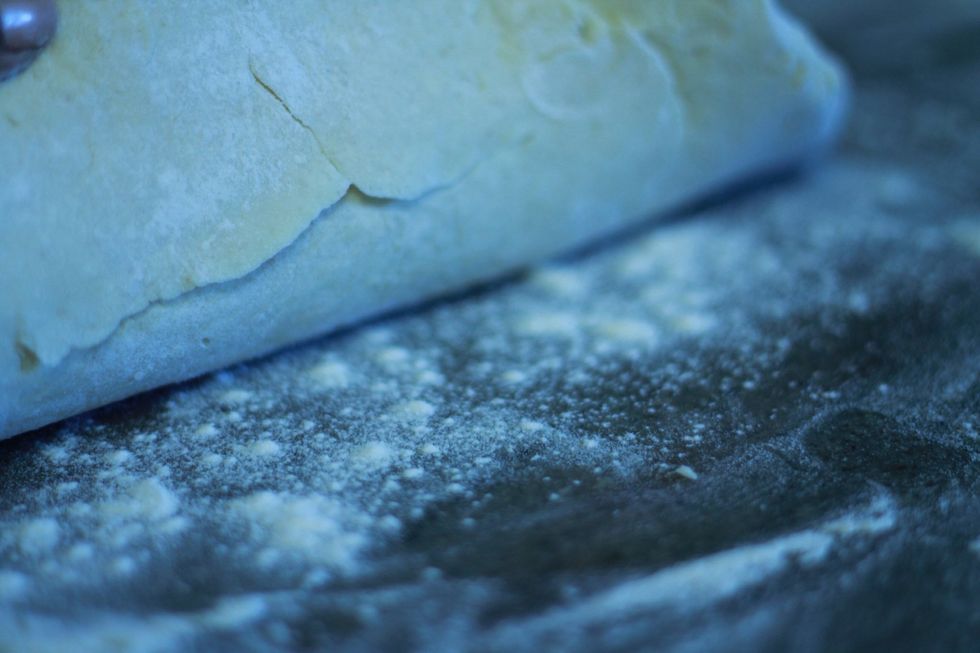 Sprinkle with flour to keep it from sticking as you roll.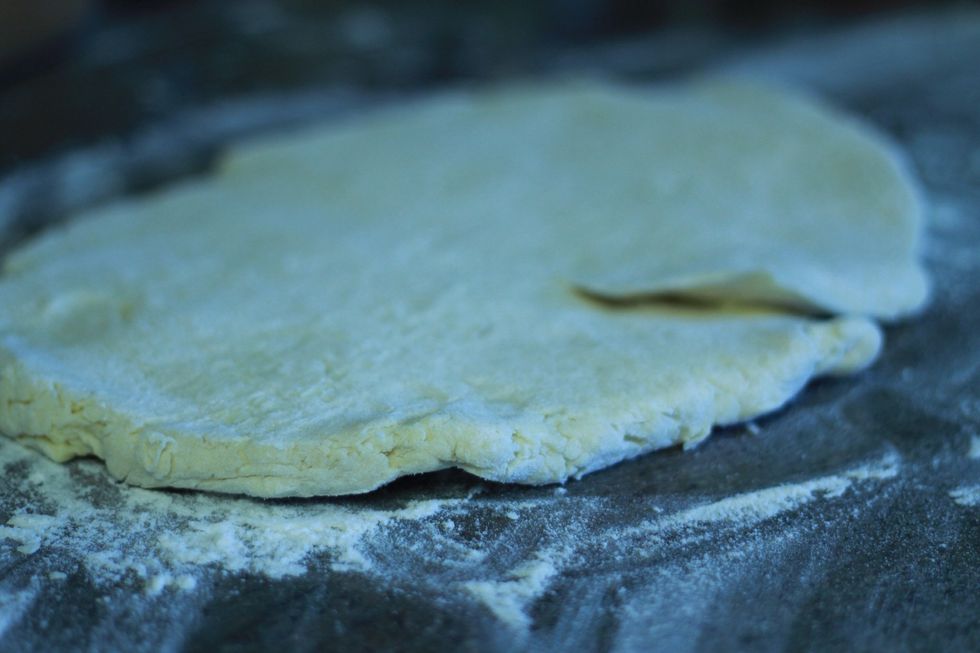 Keep rolling.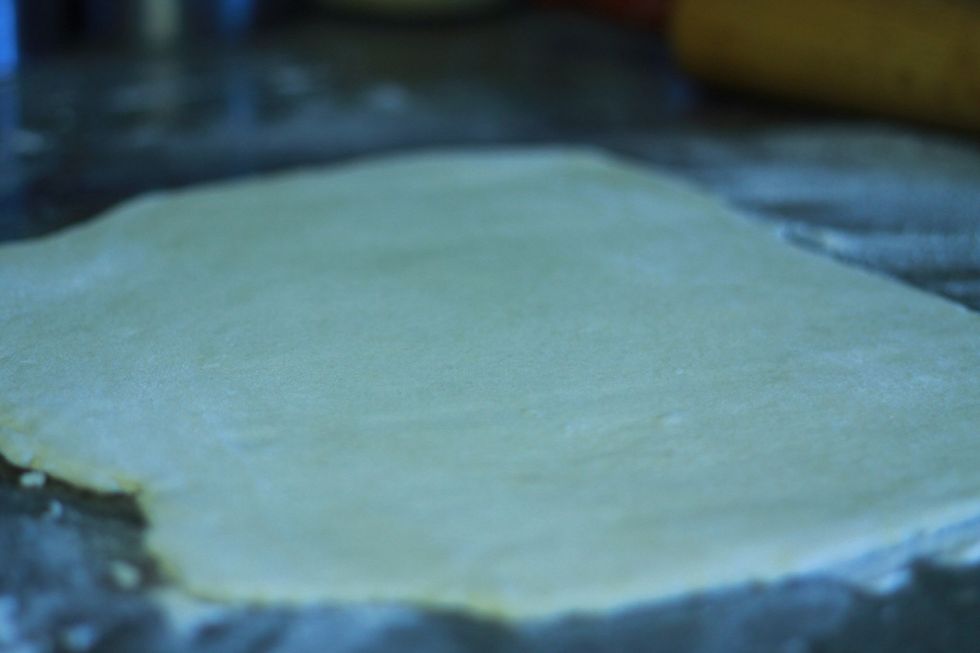 Until it is about this thin.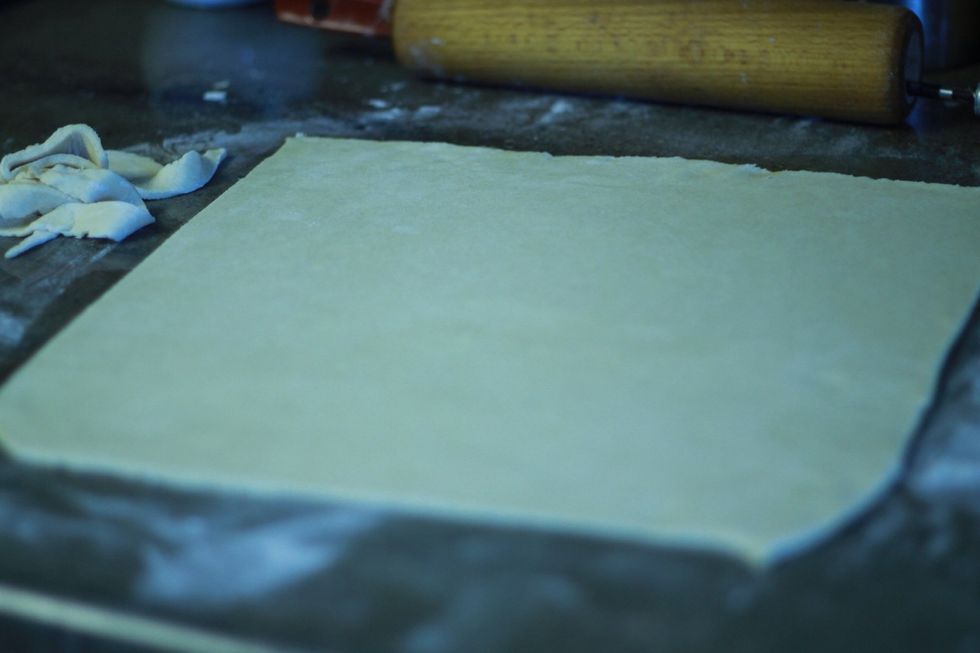 Trim the edges so it is a nice rectangle.
Cut in half and then cut each half into thirds.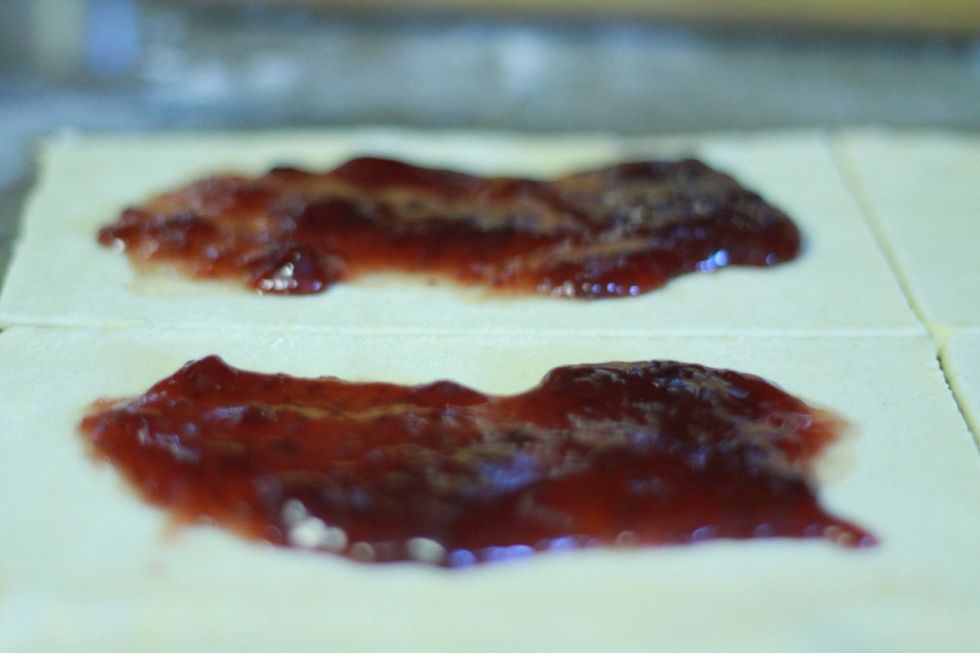 Spoon a tablespoon of jam or spread onto half of the pastry pieces. Leave about a fingers width space all around the pastry.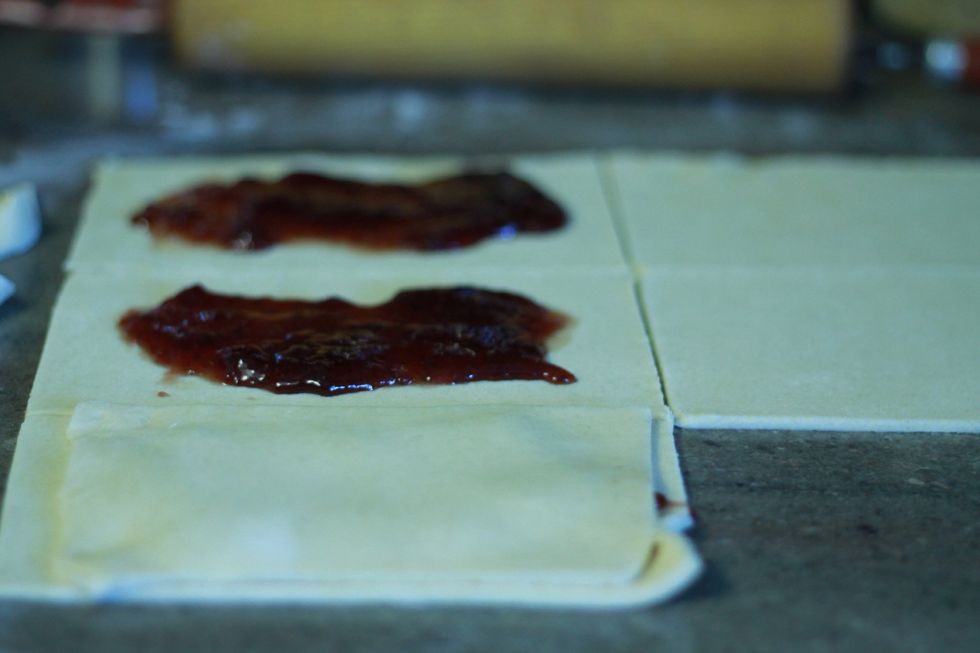 Take the non-jam half of the pastry and place on top of the jam half.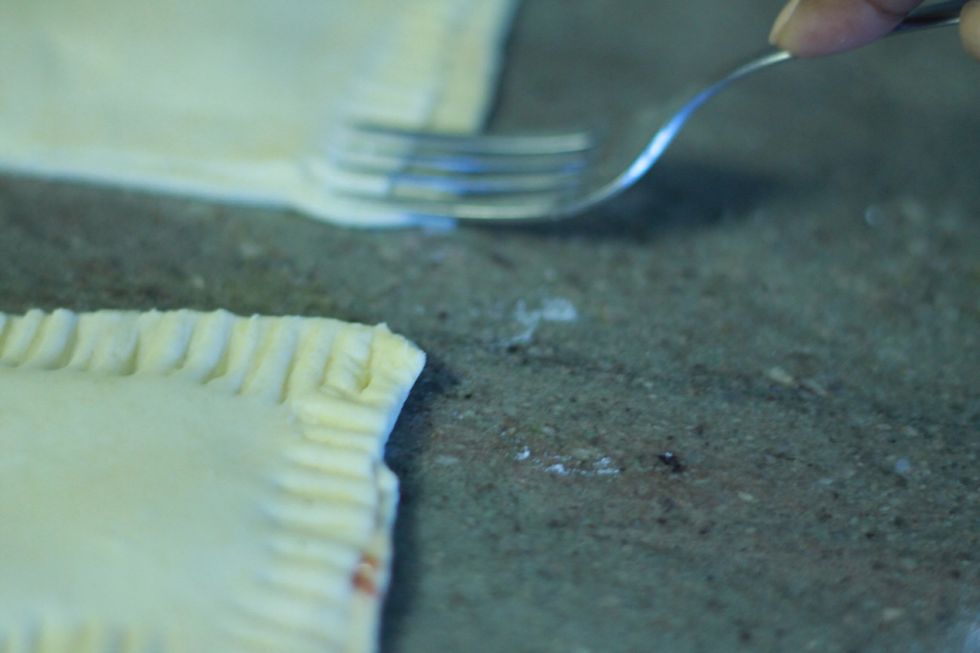 Use a fork to press the edges together.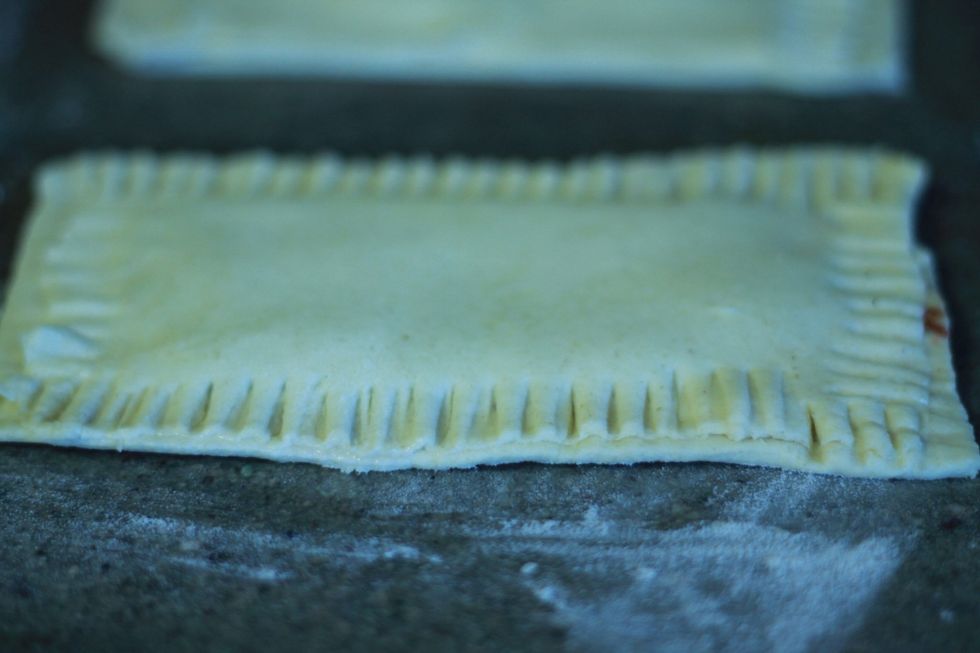 Make sure it seals well. If you find the pastry is not sticking, just wet the edges with a bit of water with your finger and then press together.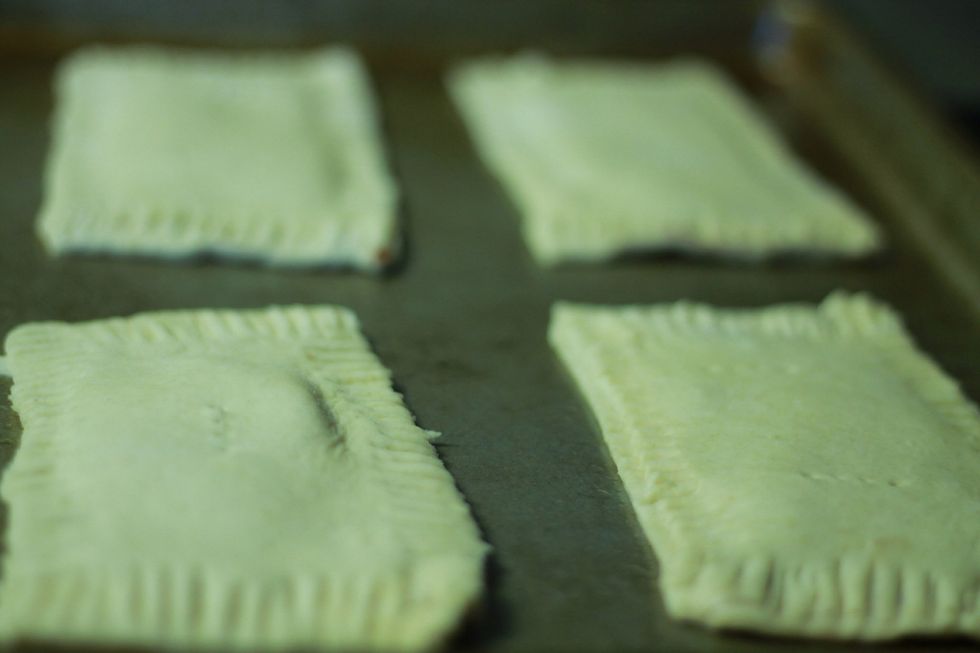 Pierce with a fork to make steam holes and place on a greased baking tray and brush with milk.
Now do it again with the remaining dough. I managed to make about 6 pop tart sized pop tarts.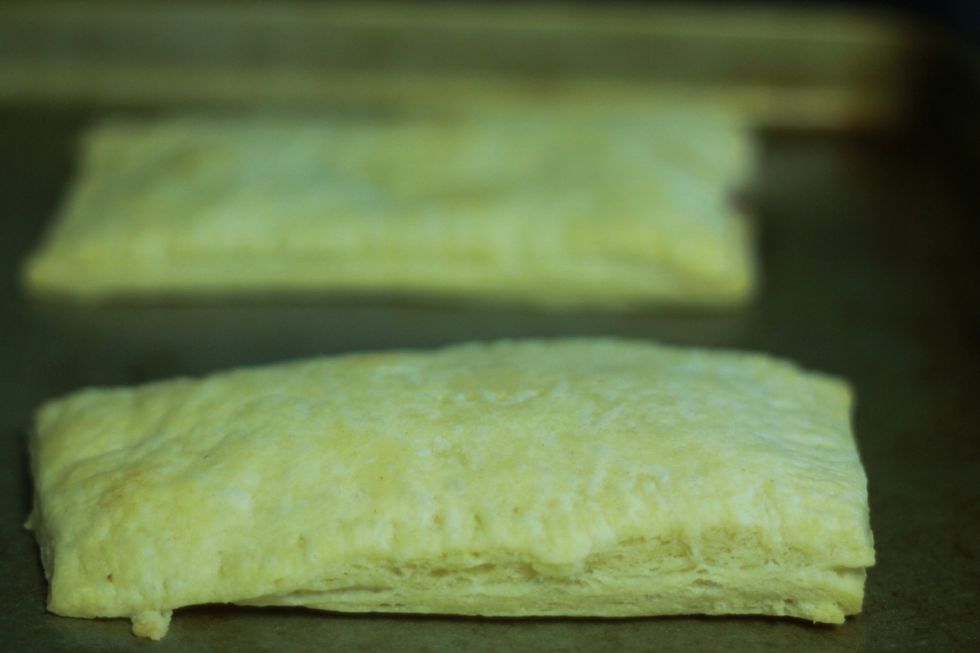 Bake for 18-20 mins until it starts to turn golden brown. If you want to eat them right away bake 5 mins more. Otherwise cool and then freeze.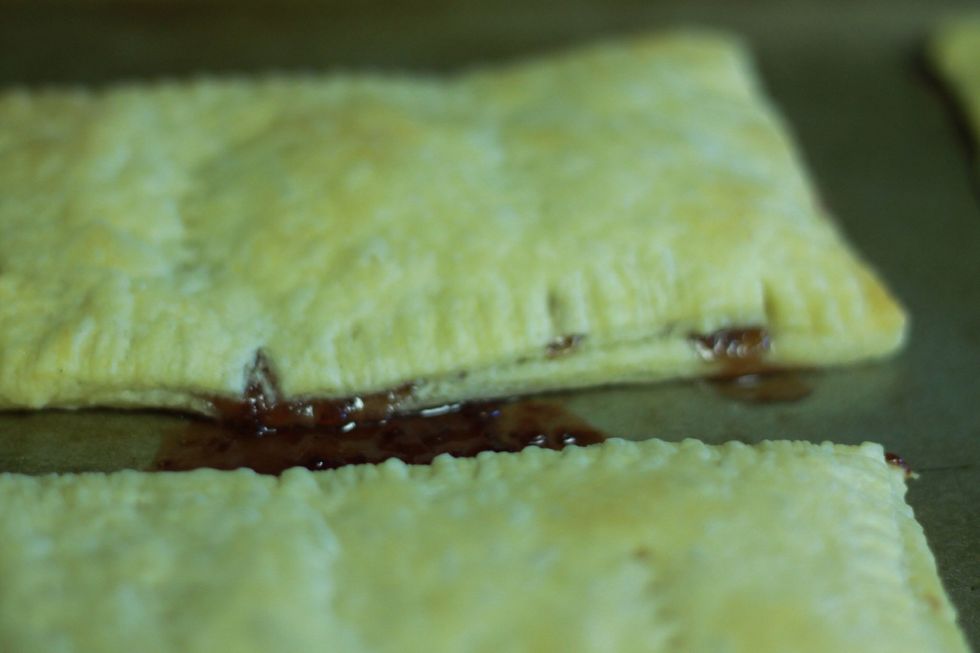 See. Should have sealed them properly like i told you! ;)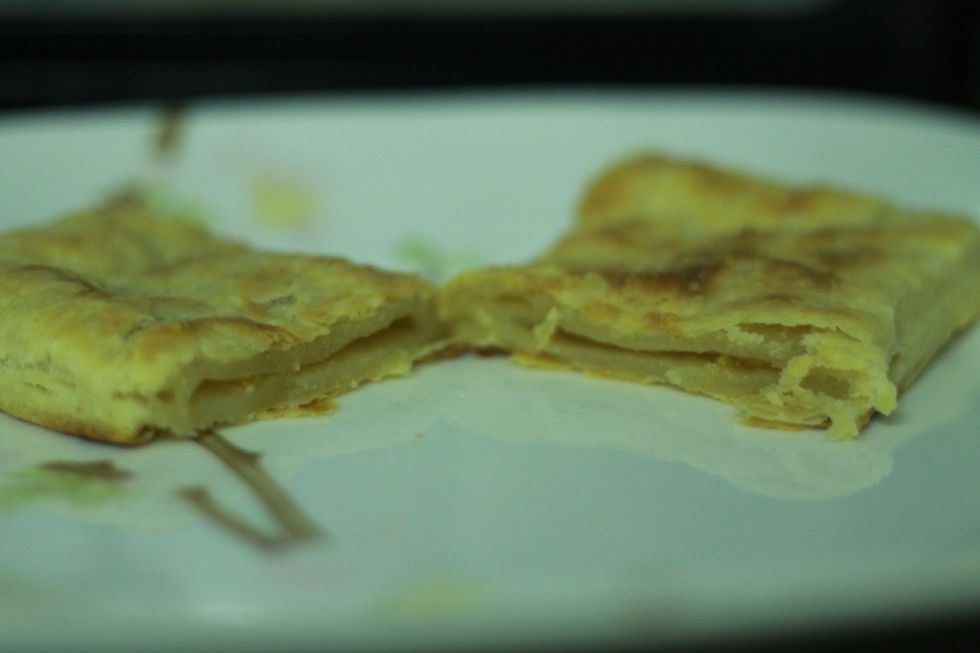 When you are ready to eat just put in the toaster till golden brown. And never eat a store bought poptart ever again! Enjoy! thebrownonions.com
1/4c Flour (of your choice) plus extra for rolling
1.0tsp Salt
1.0c Cold butter
1/2c Cold water with 2 ice cubes
1/3c Jam or spread of choice
1/4c Milk