How to cook homemade panang curry
My friends wife is Thai and agreed to teach us how to cook homemade panang curry on our own! This is my first guide, so I hope I do a good job... I'll try to cook and snap at the same time. :).
238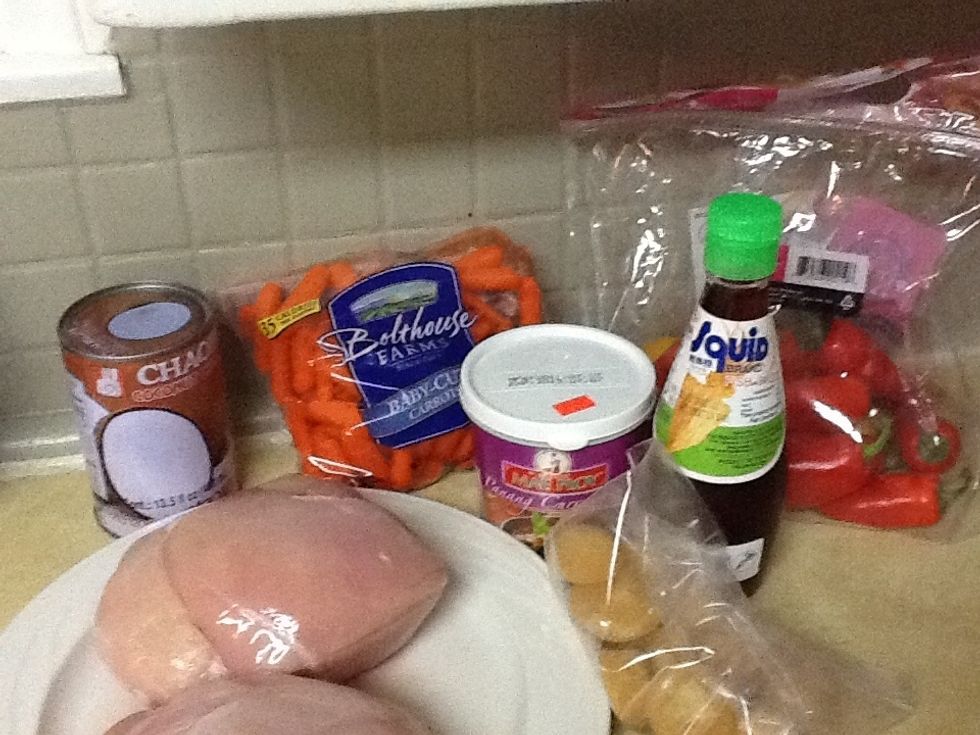 Yum!!! Some of the ingredients can only be found at your local Asian market. But the result is soooo worth it!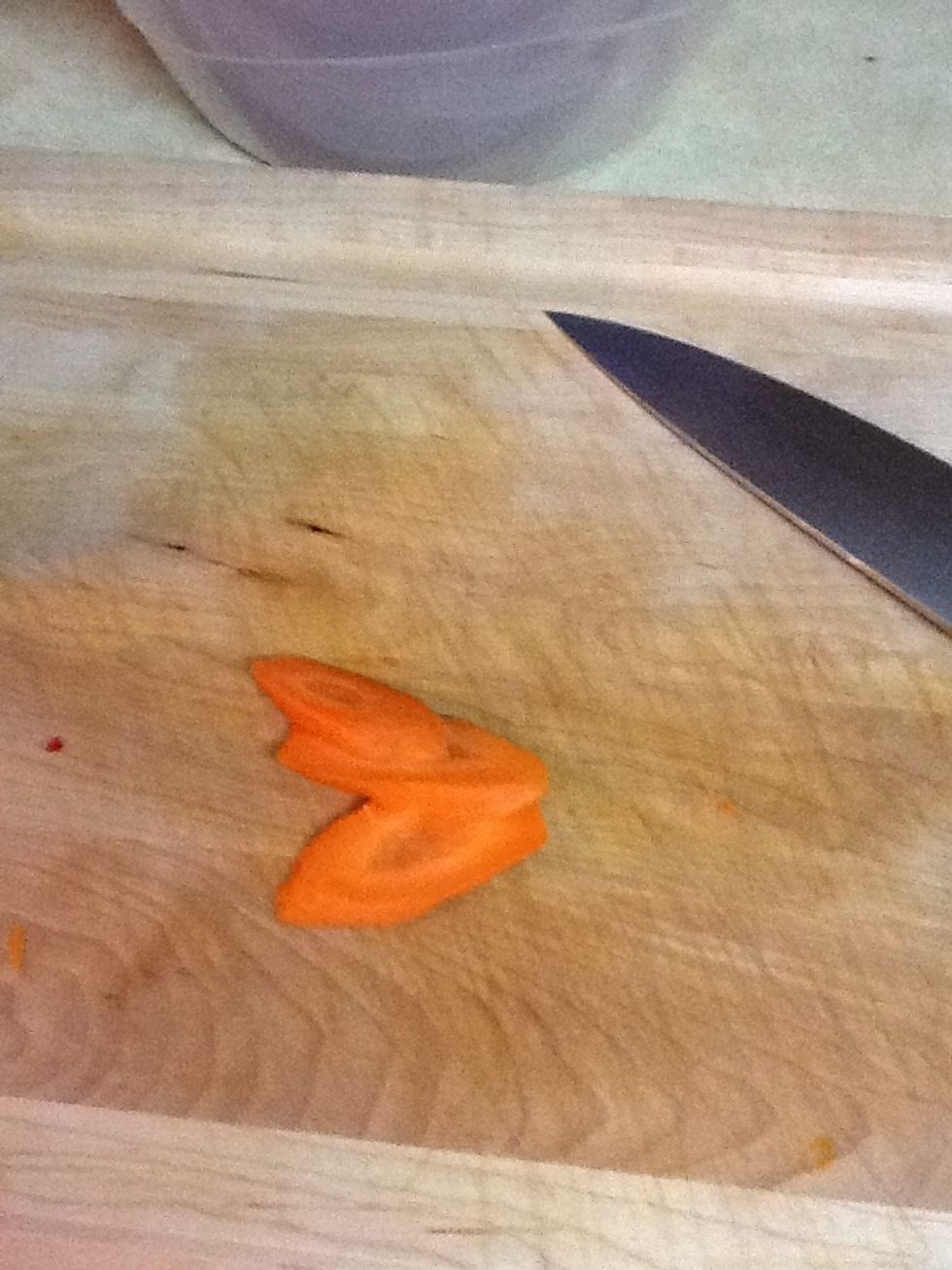 Cut carrots diagonal and place in bowl.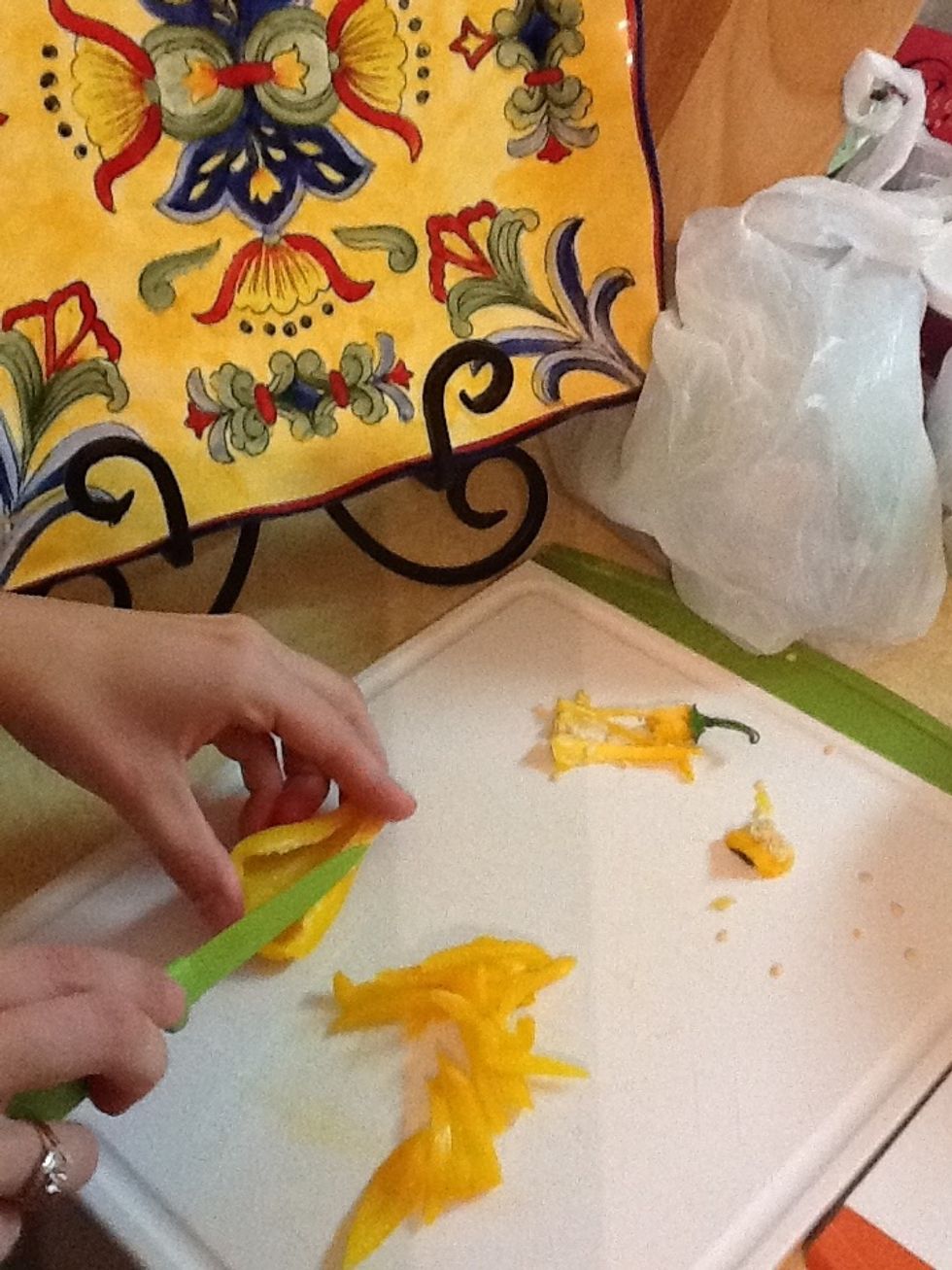 Cut all mini bell peppers in thin slices. You can use all colors!!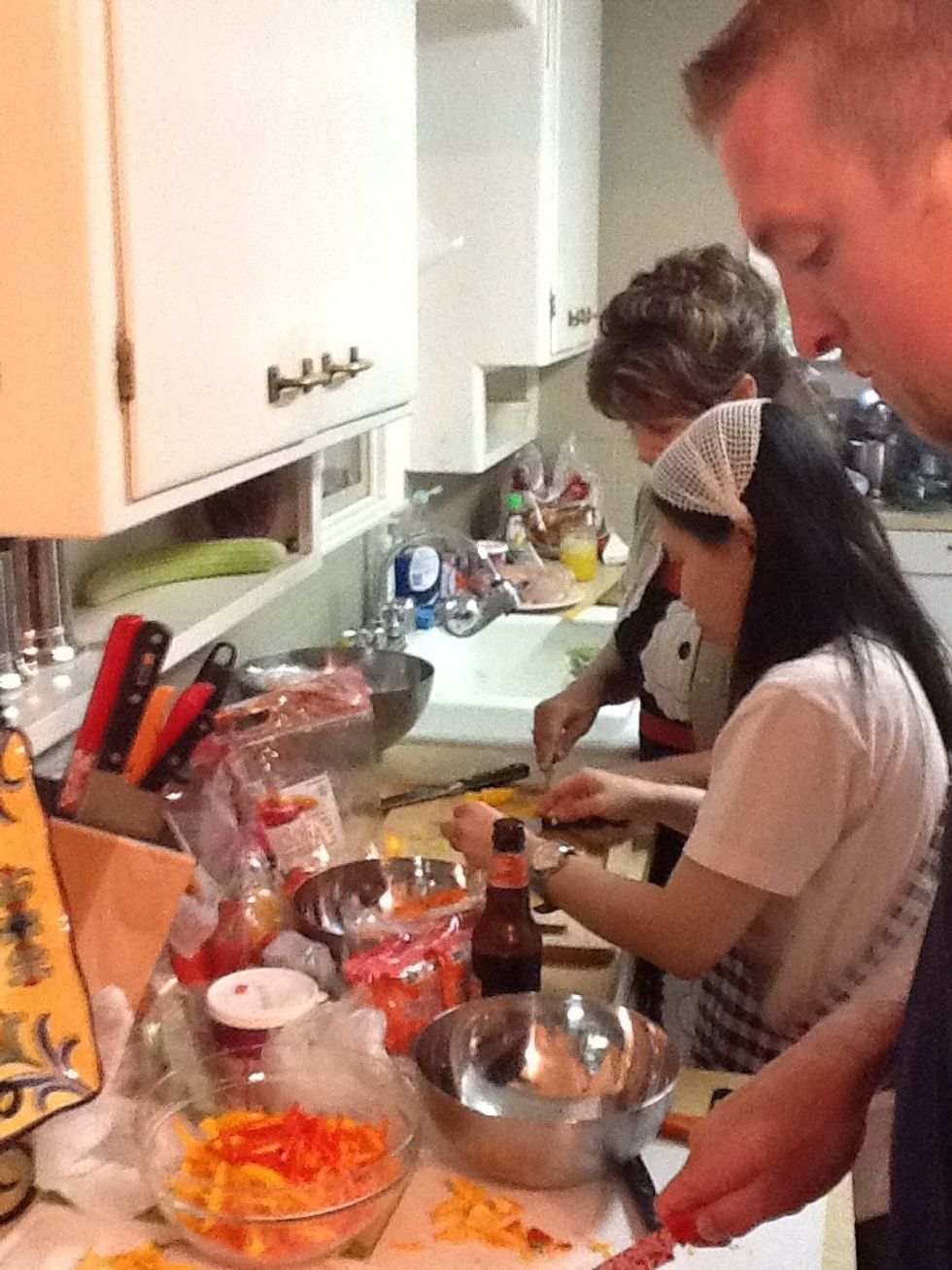 Cutting mini peppers is a team effort!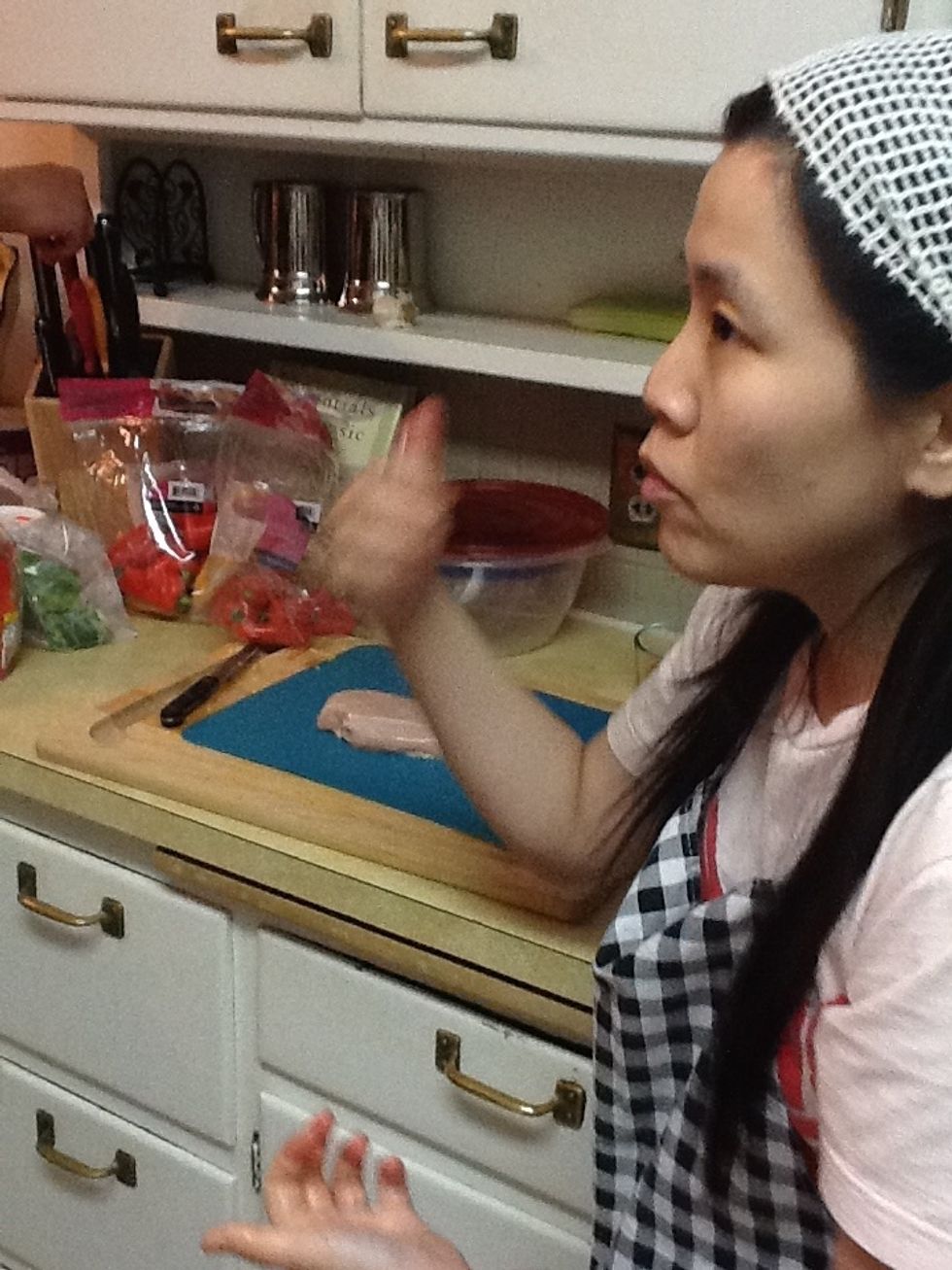 She's explaining that for panang curry chicken slices need to be cut thin.
Now we start to cook!!! No more prep! GRAB YOUR WOK!!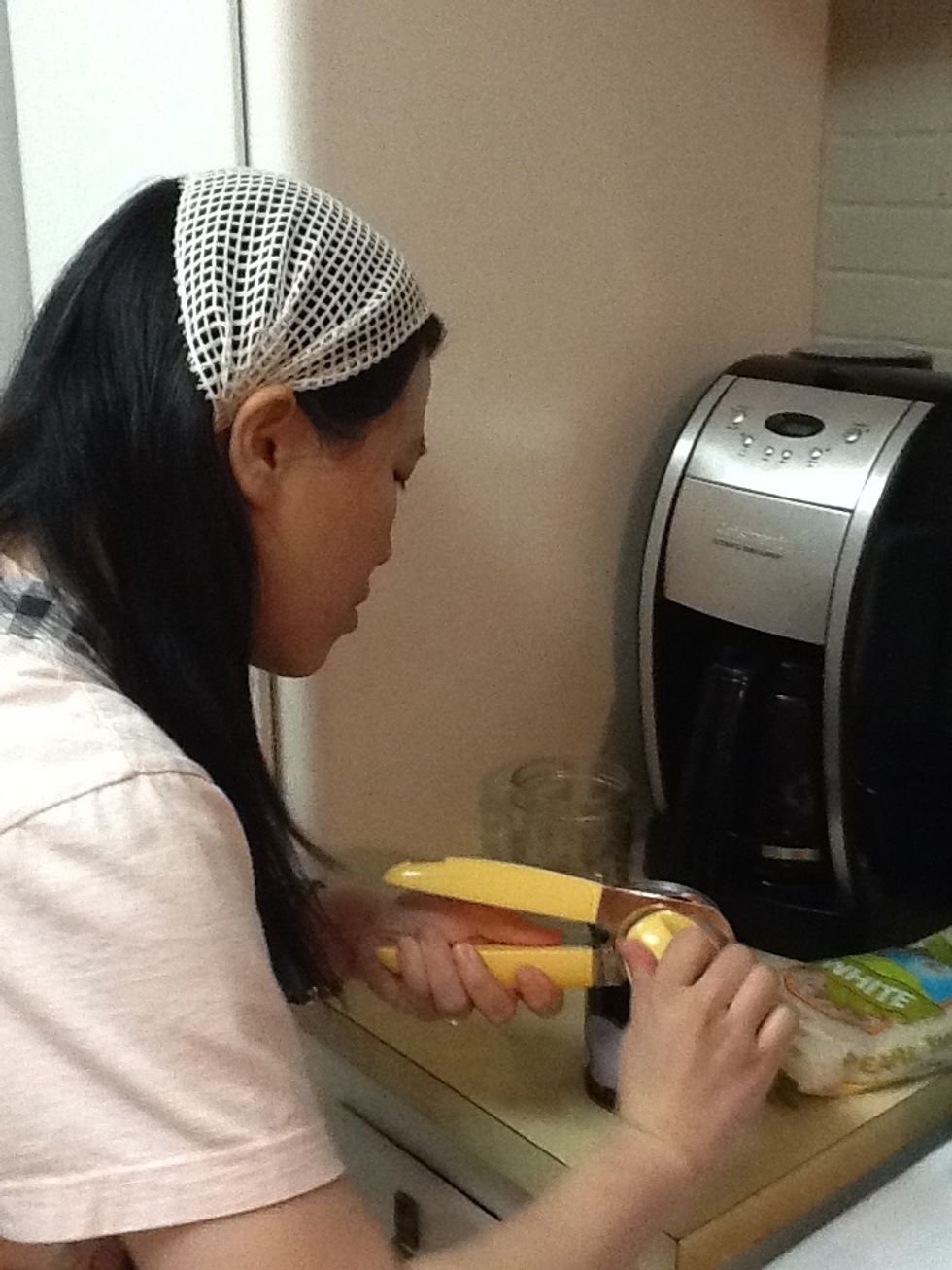 Open your coconut milk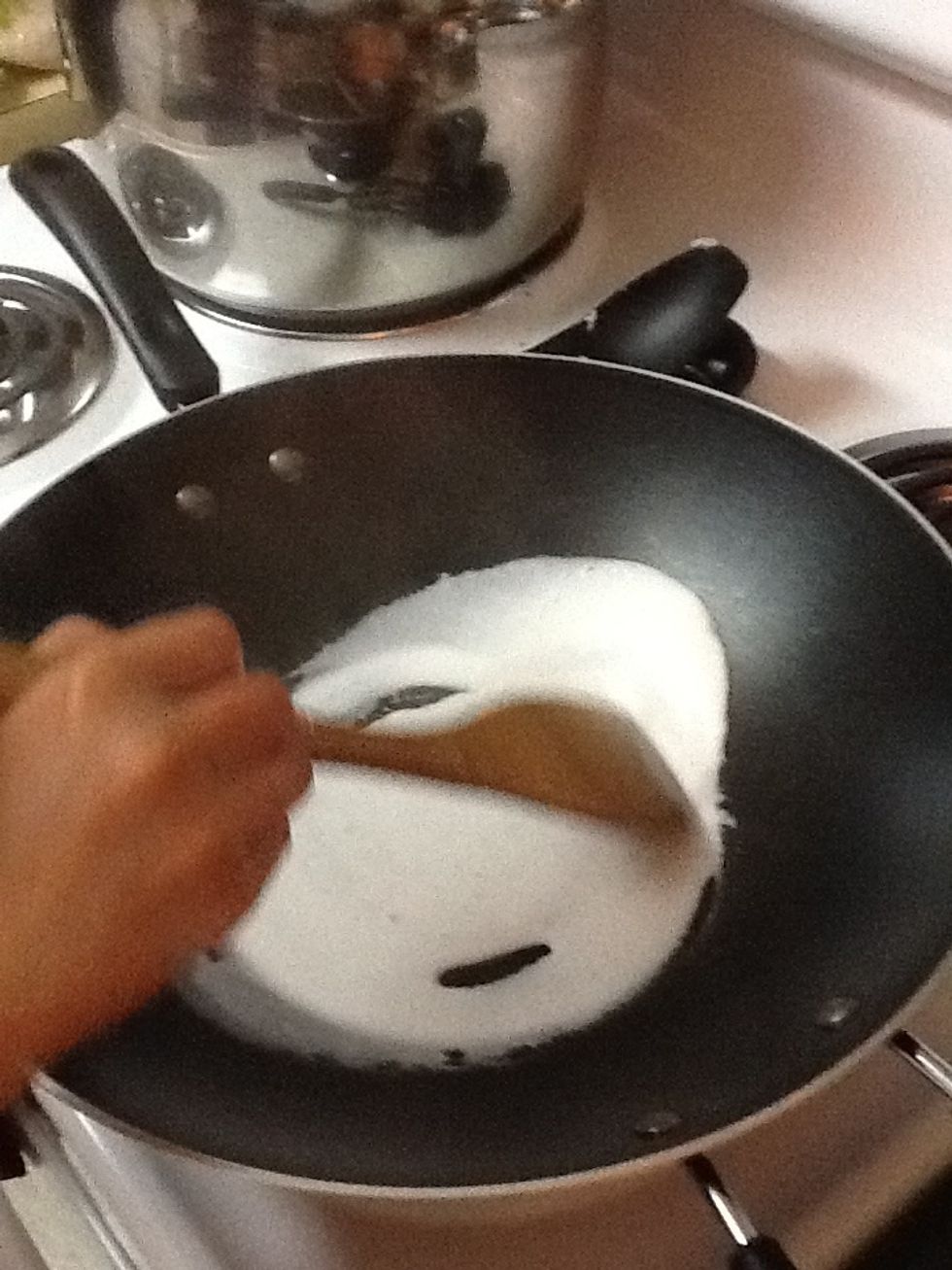 Heat coconut milk until it comes to a simmer- make sure to stir in the same direction on medium heat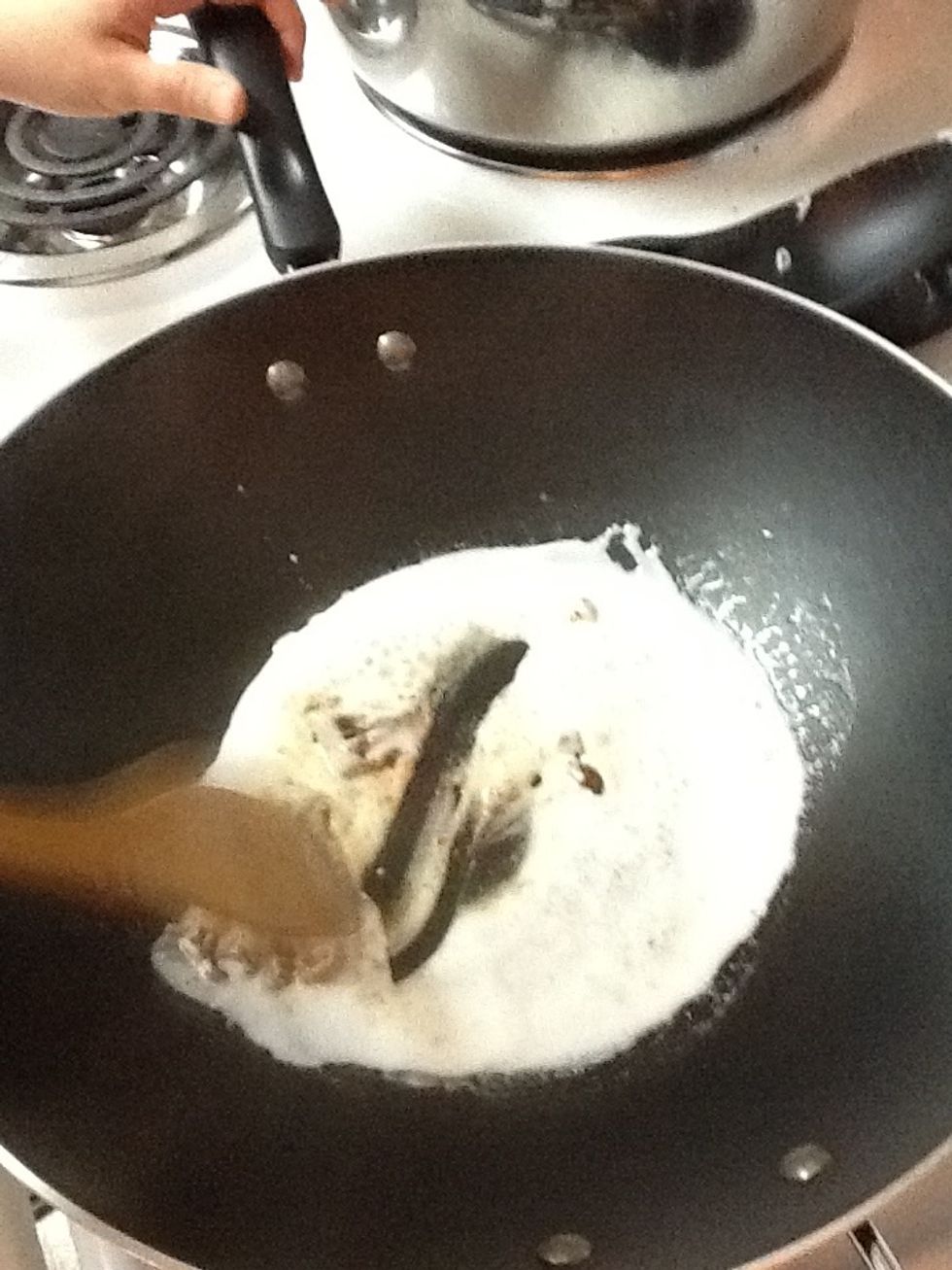 Add one tablespoon of curry paste. Stir in circular motion.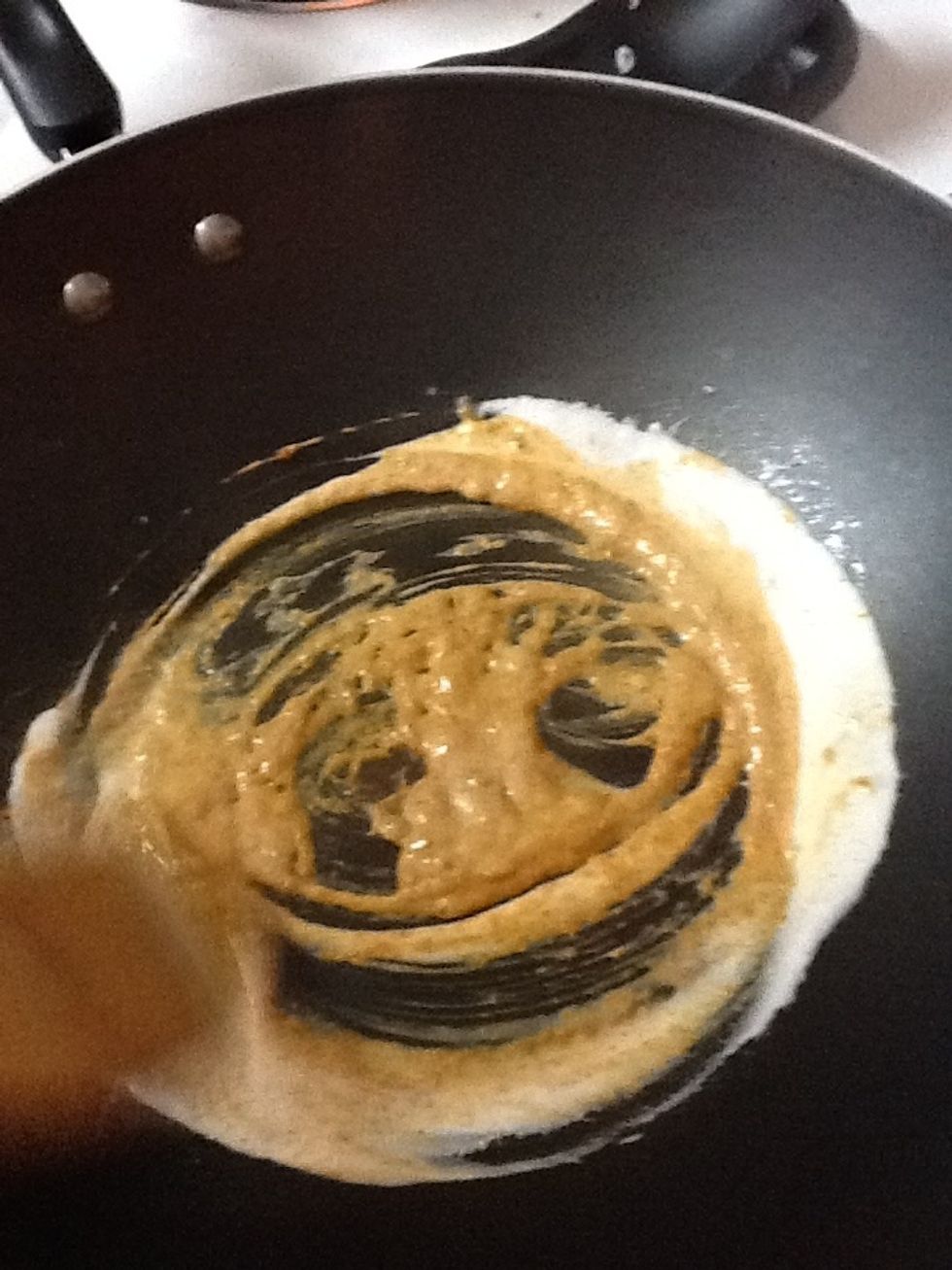 When it looks like its getting thicker. Lower the heat.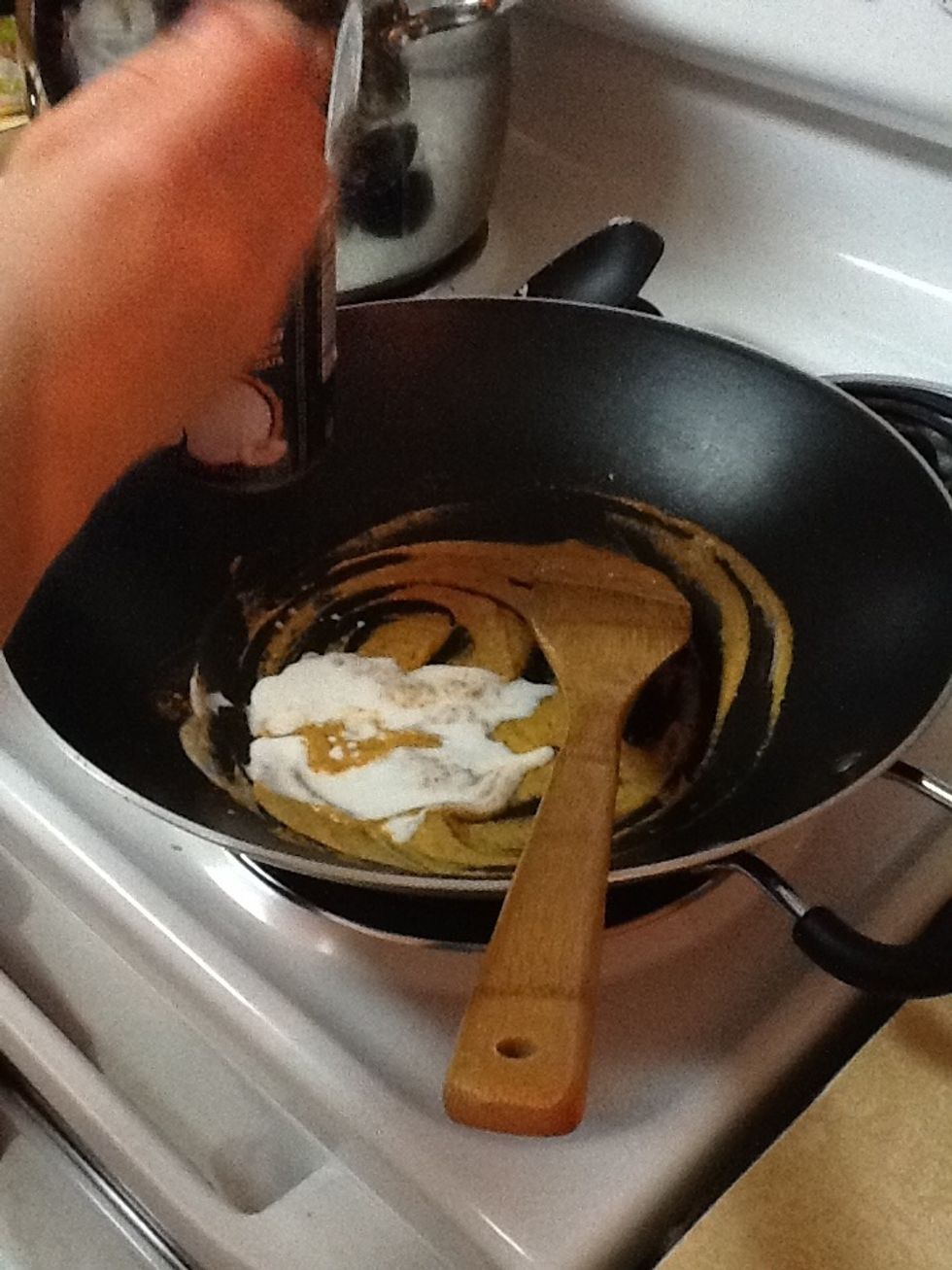 Add more coconut milk to taste.
Begin adding chicken to mixture. Stir together and bring back to a simmer. Be careful not to burn it by stirring constantly.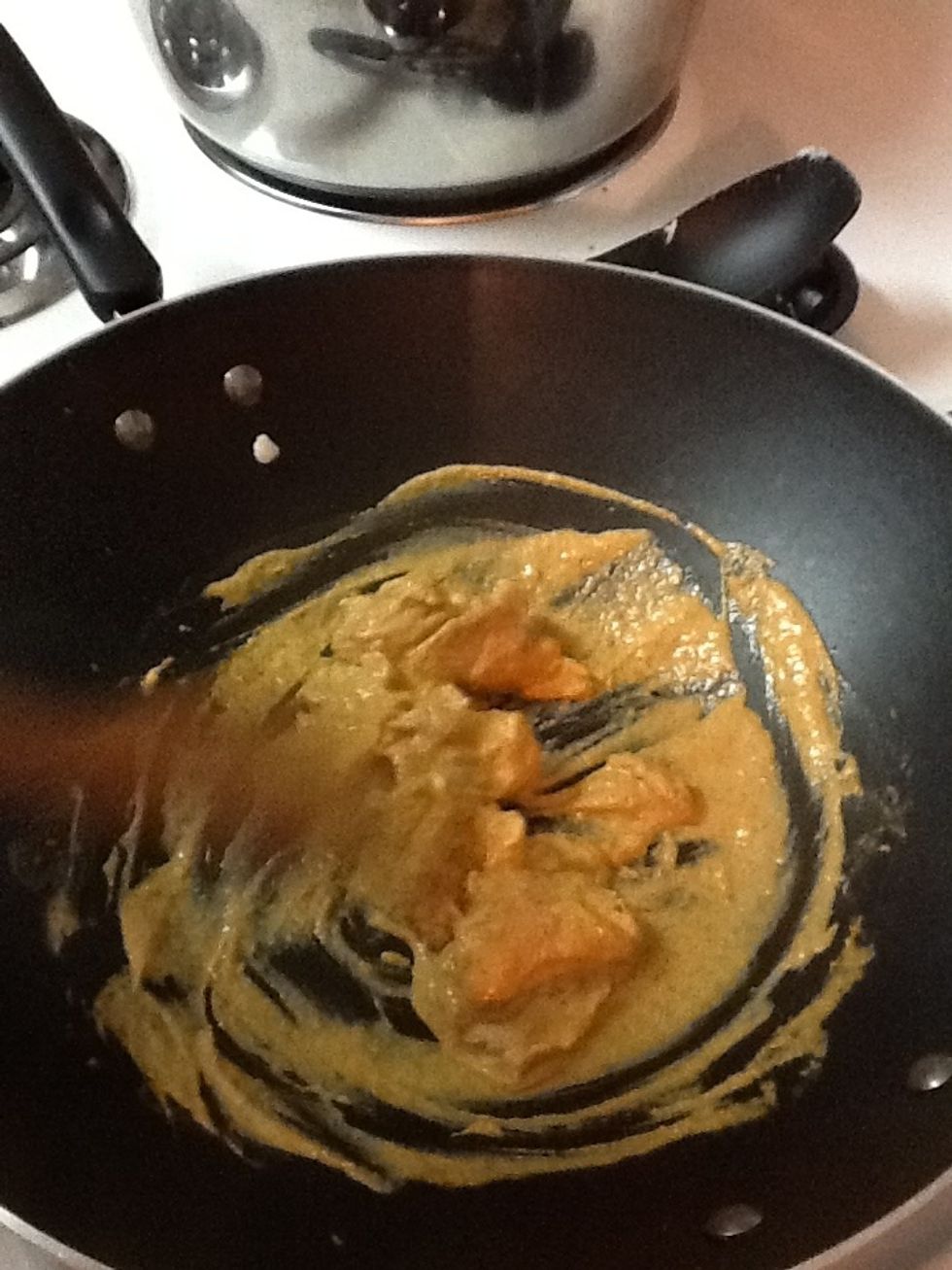 Chicken- curry combo.Feel free to add more coconut milk!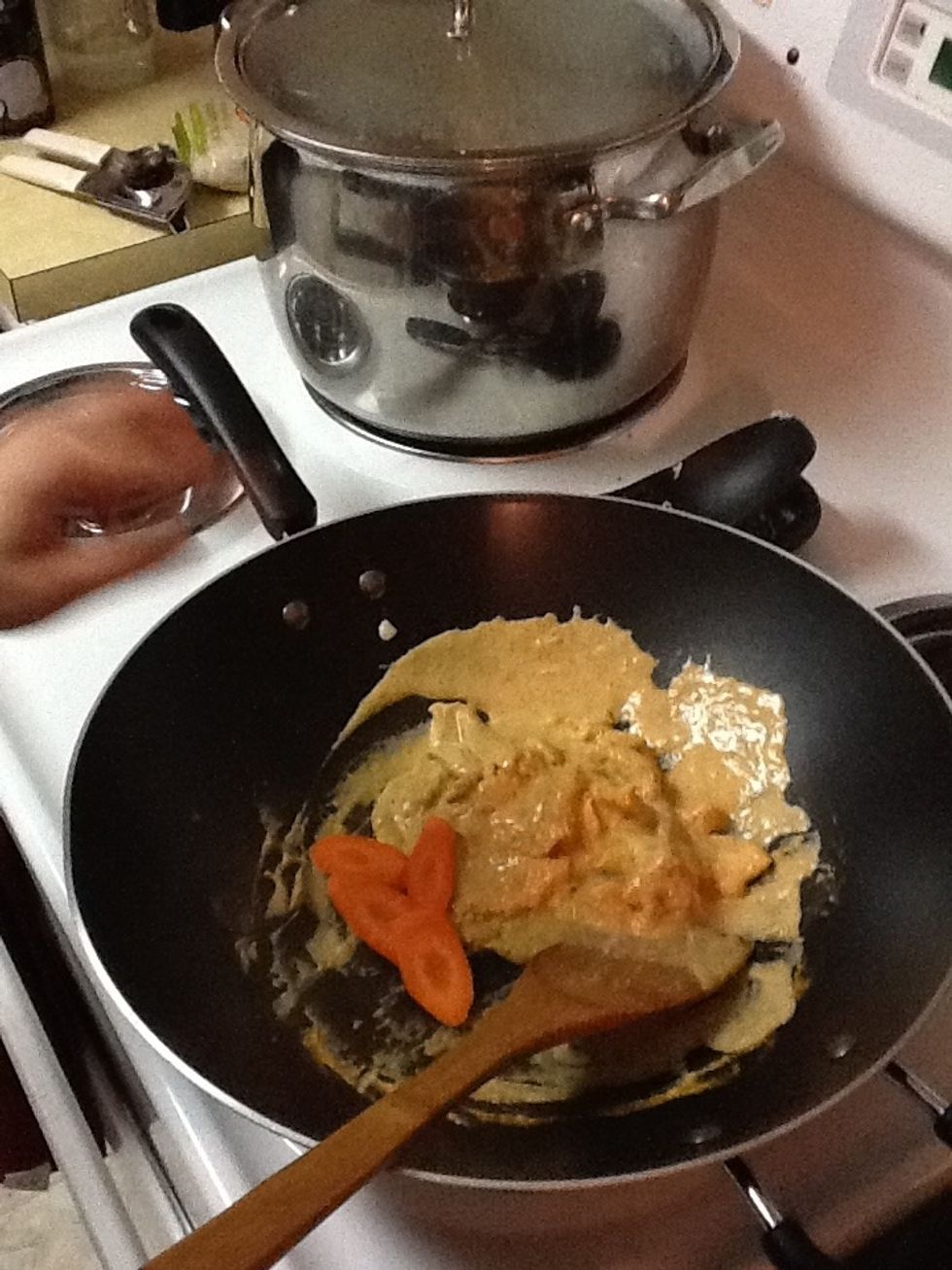 Add carrots next. They take the longest next to the chicken to cook. Stir constantly on medium heat.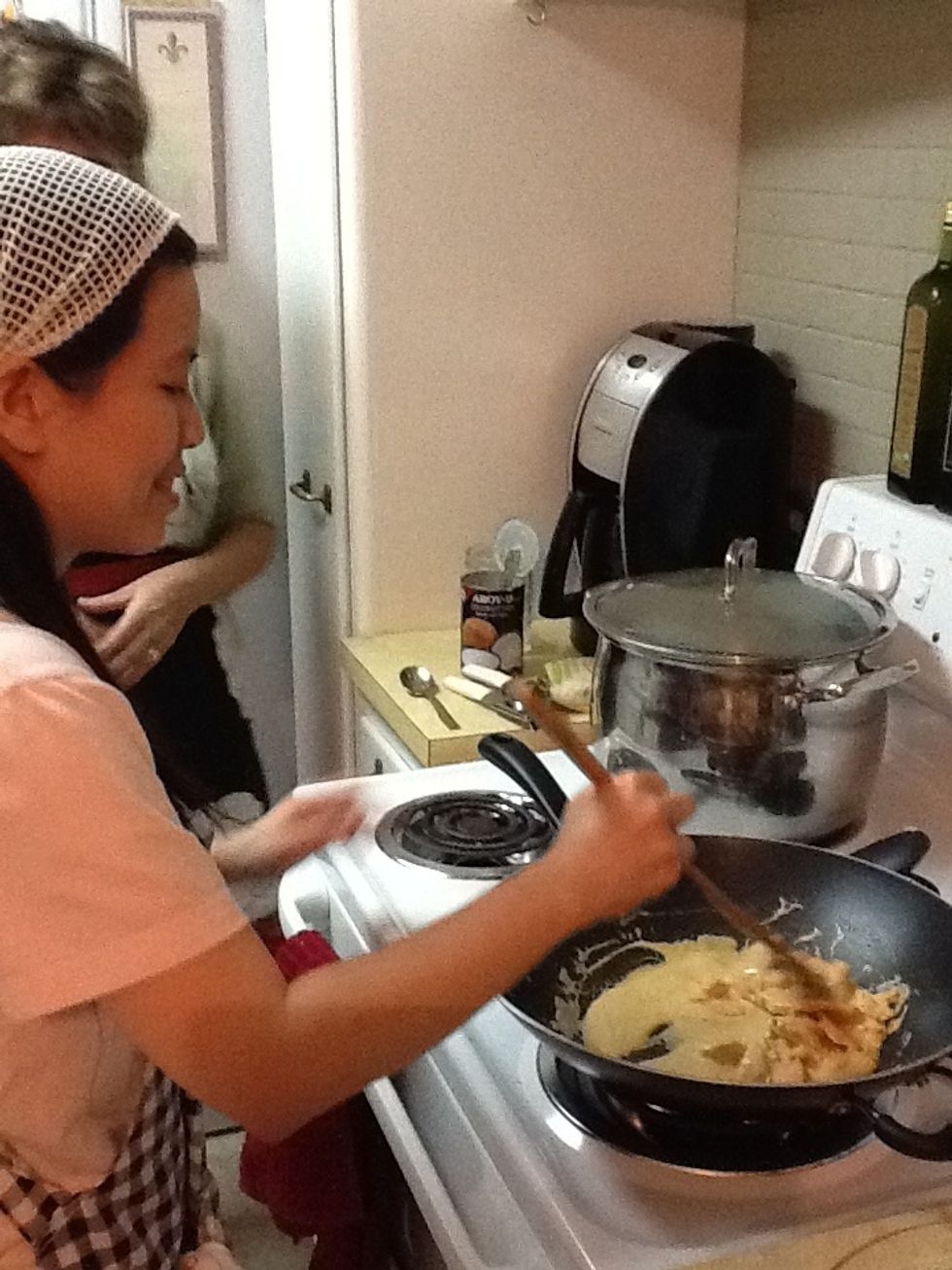 Turn heat to low to medium. Let it cook the carrots for a while. Your kitchen should smell like heaven!
Add a pinch of sea salt.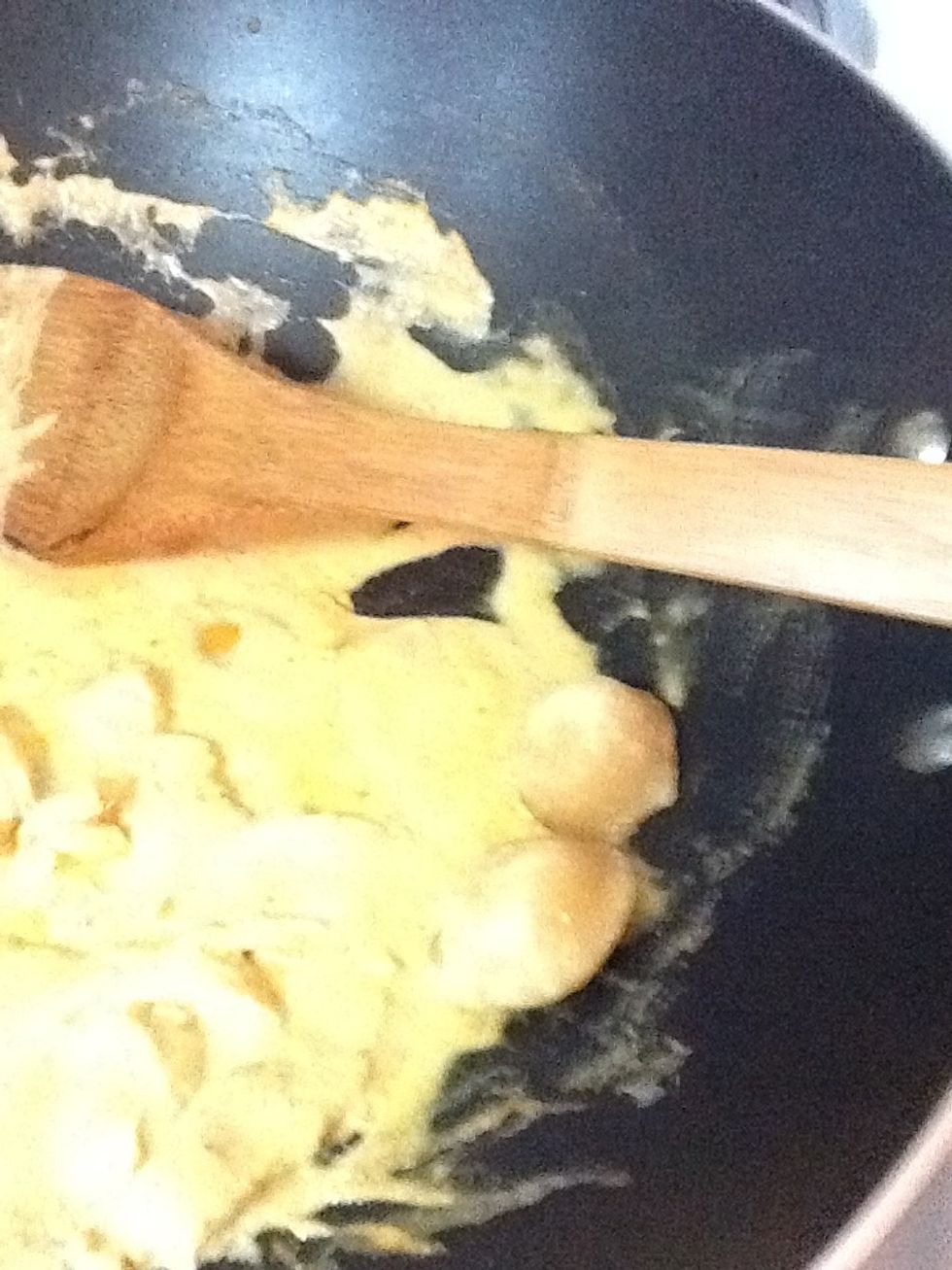 Next- add palm sugar to the mixture. If yours come soft - that's ok. Ours came pre measured for us. Use about 2 tablespoons, but it's to taste.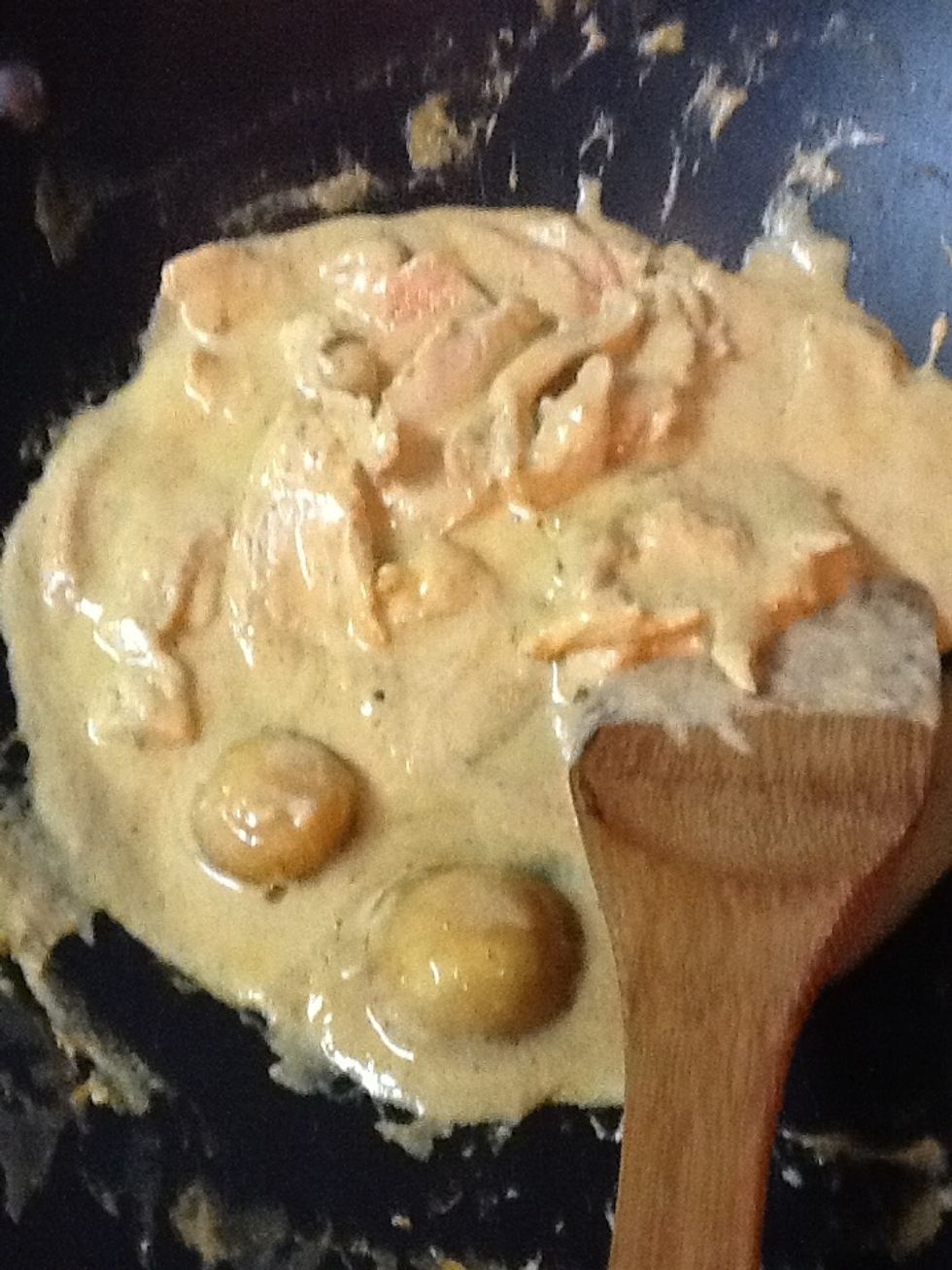 The sugar should melt pretty quickly.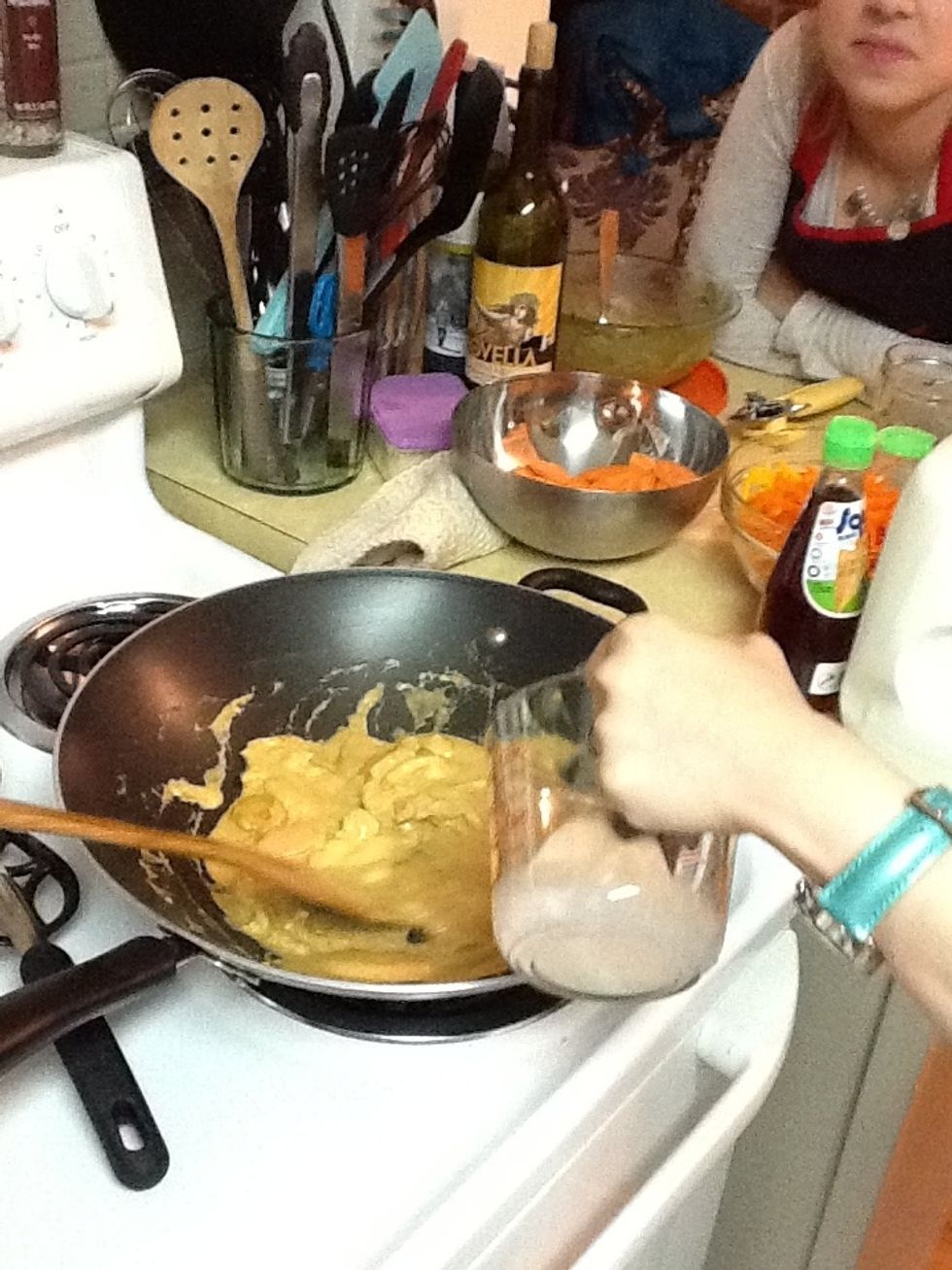 Add 1/4 cup milk.continue stirring. Turn heat to medium high.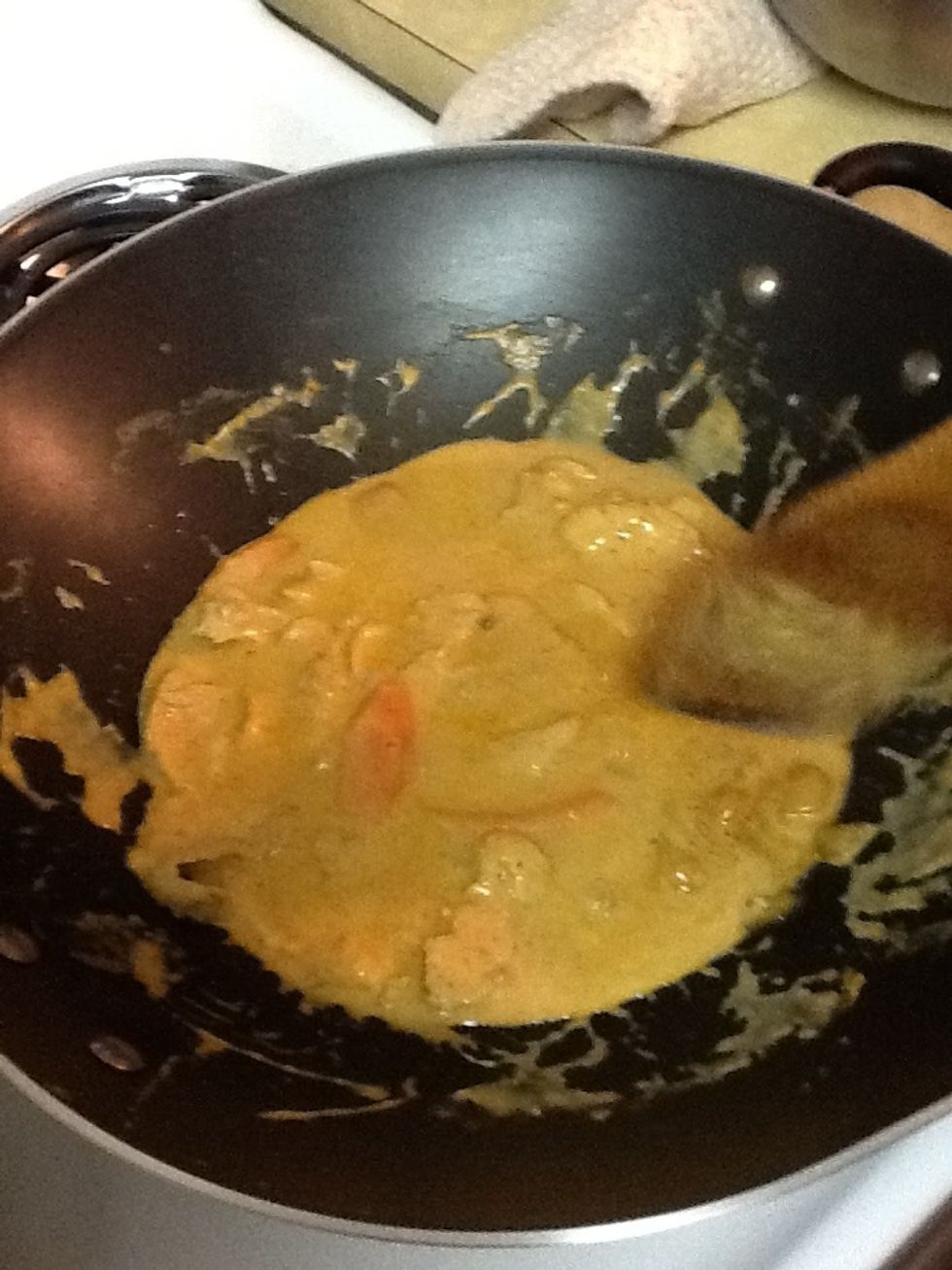 Everything should be mixing well together.
Once the sugar is melted- turn the heat back to low.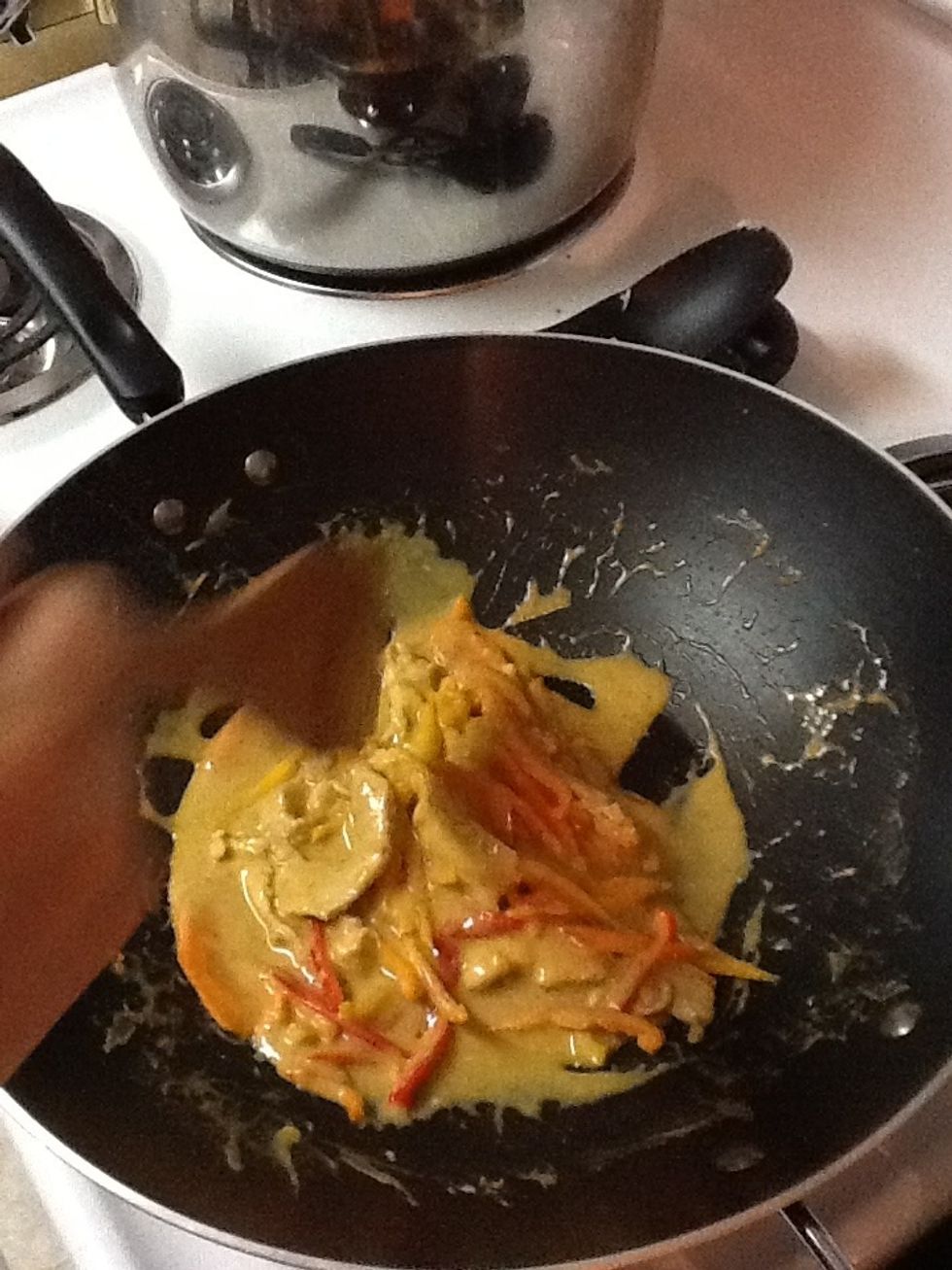 Add bell peppers and stir. Turn heat to medium.
Add kifir-lime leaves to curry. Stir and let simmer.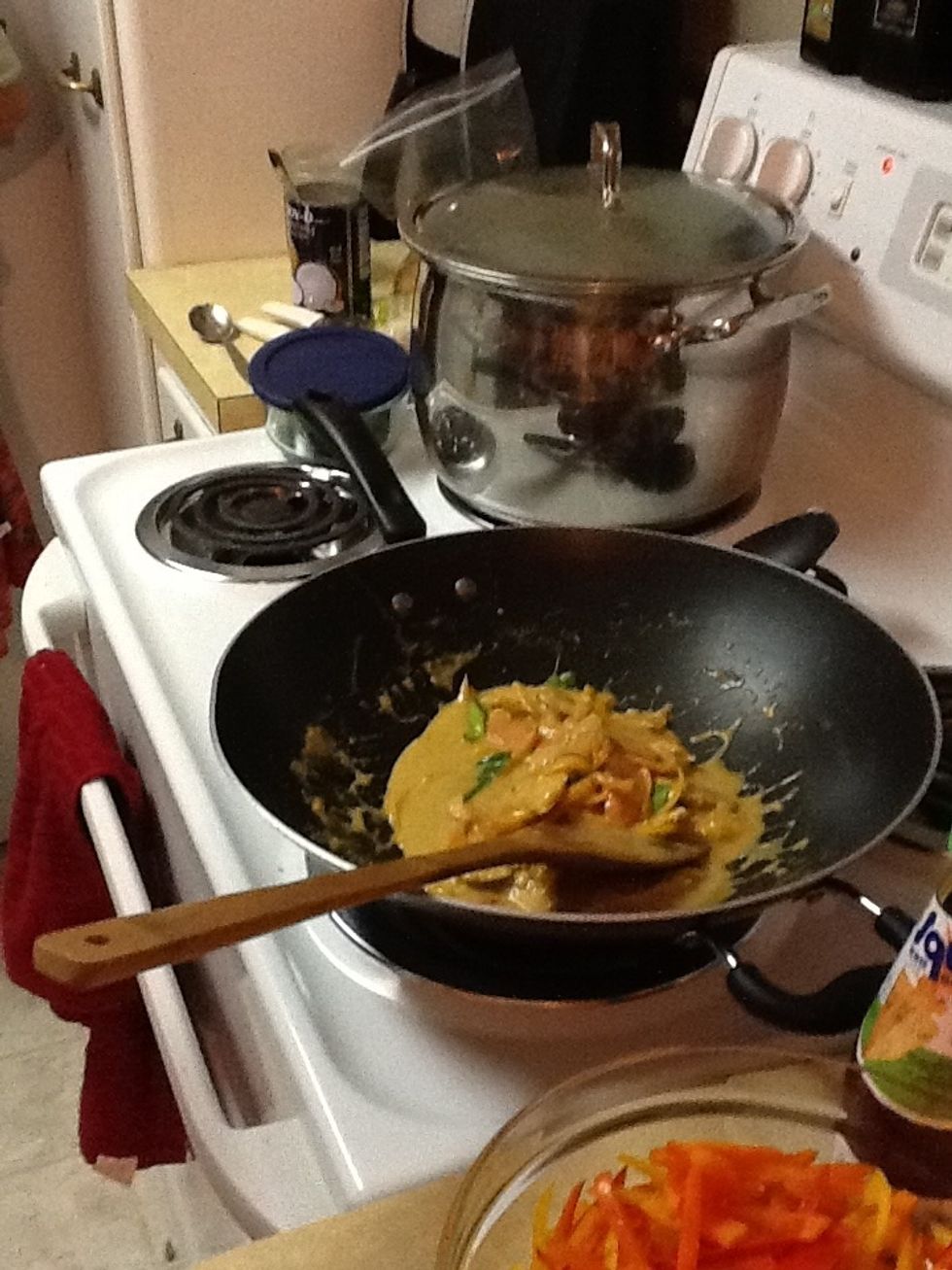 Time to taste test! if you want it sweeter, add more palm sugar, if you want more salt, add more squid sauce! :) yummy!!
Taste it!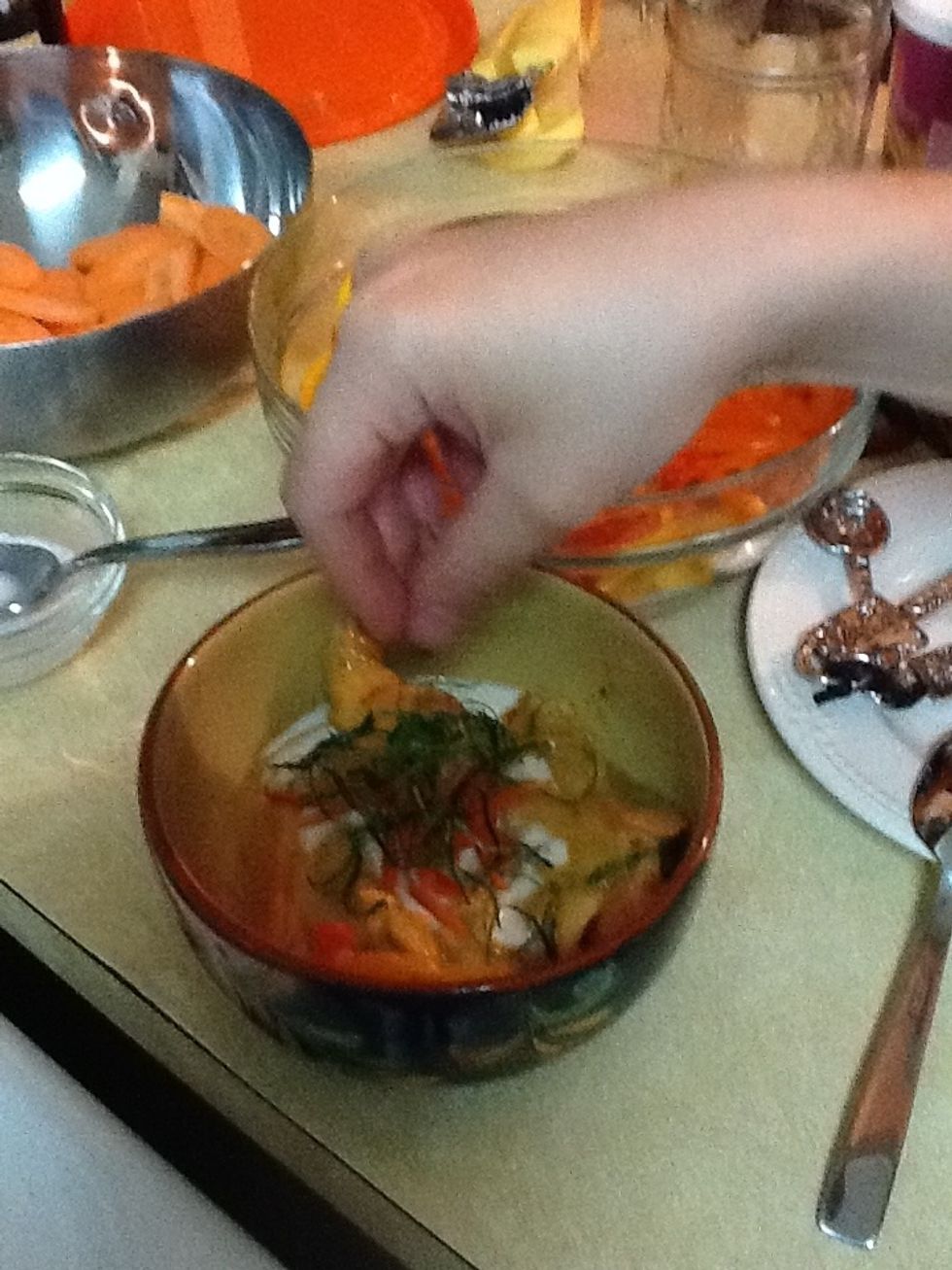 Put it in a bowl and add decorations ( coconut milk and kifir-leaves).
Done!!
1 tablespoon curry paste
2 chicken breasts
2 carrots
4 mini bell peppers
Milk
1 can Coconut milk
2 tablespoons Palm sugar
Kafir lime leaves
1 tablespoon fish sauce (Squid Brand)