Homemade ice-cream is without unhealthy ingredients and has less calories :)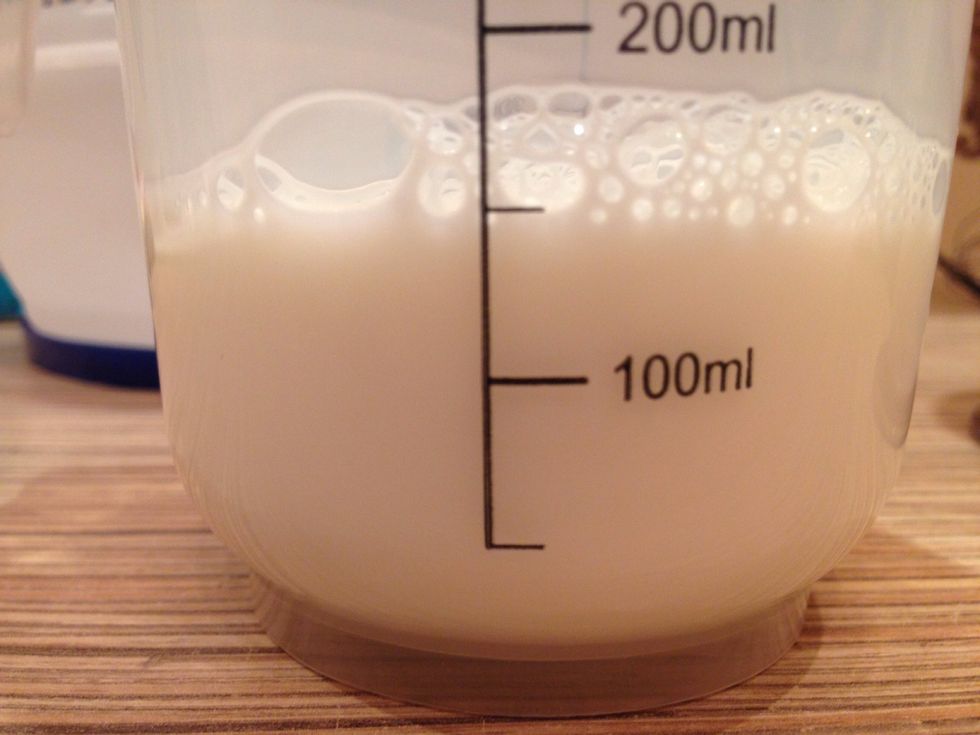 Make whipped cream. You can make it by yourself ( milk and mix for whipped cream) like me or buy cream in market and whip it.
Whipped cream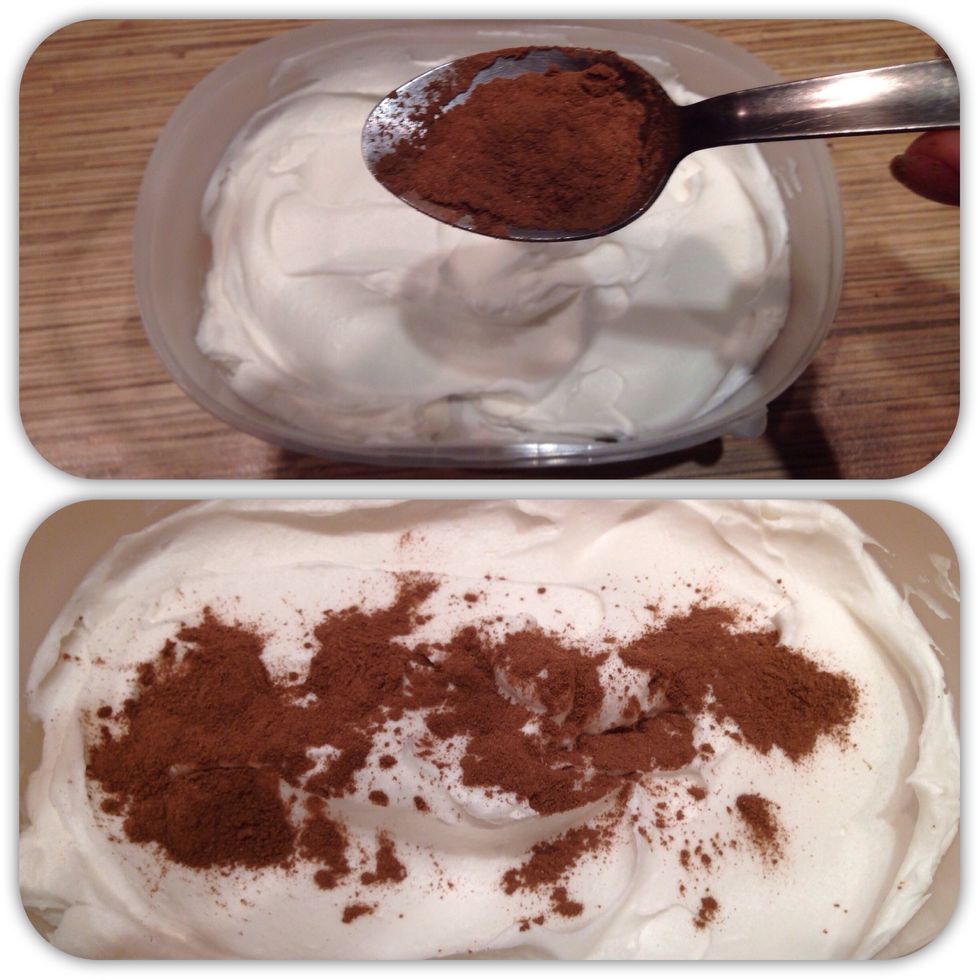 Add everything you like. It can be berries, chocolate, vanilla and etc. Also you can add sugar then your ice-cream will be more tasty. I added only cinnamon.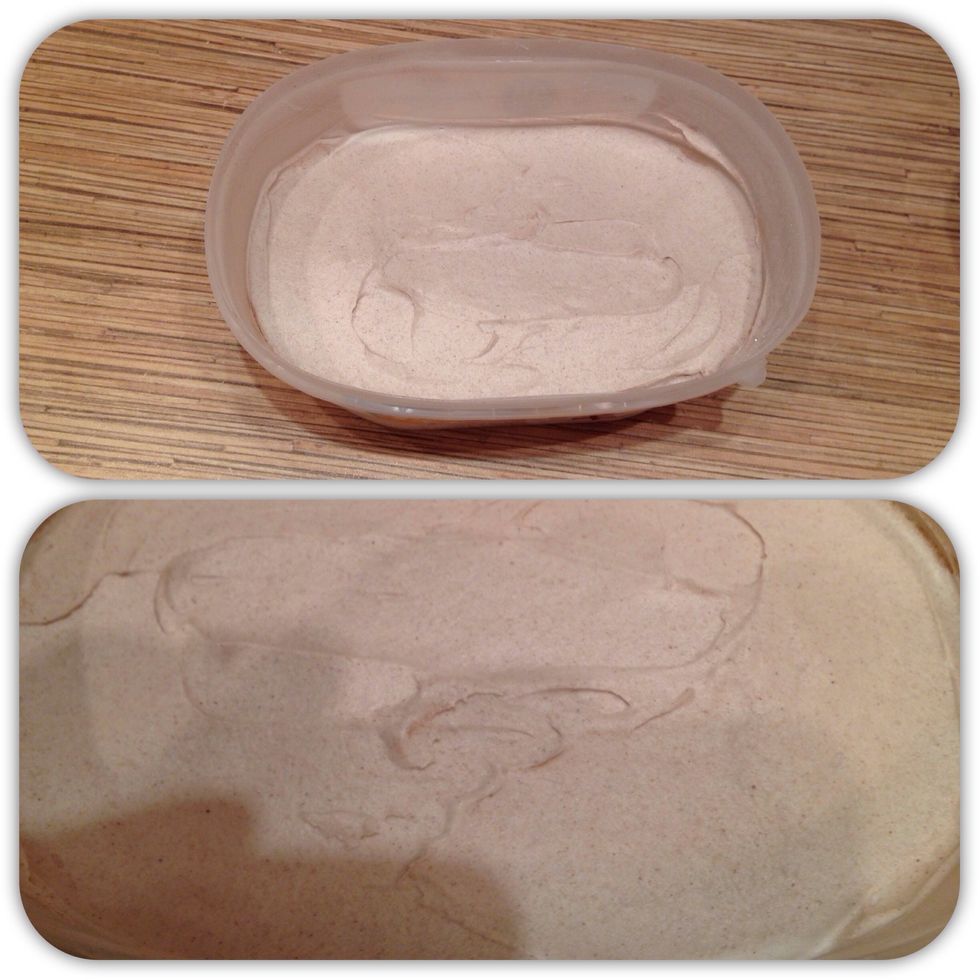 Mix all together, put in the form for freezing and leave it in the freezer for several hours.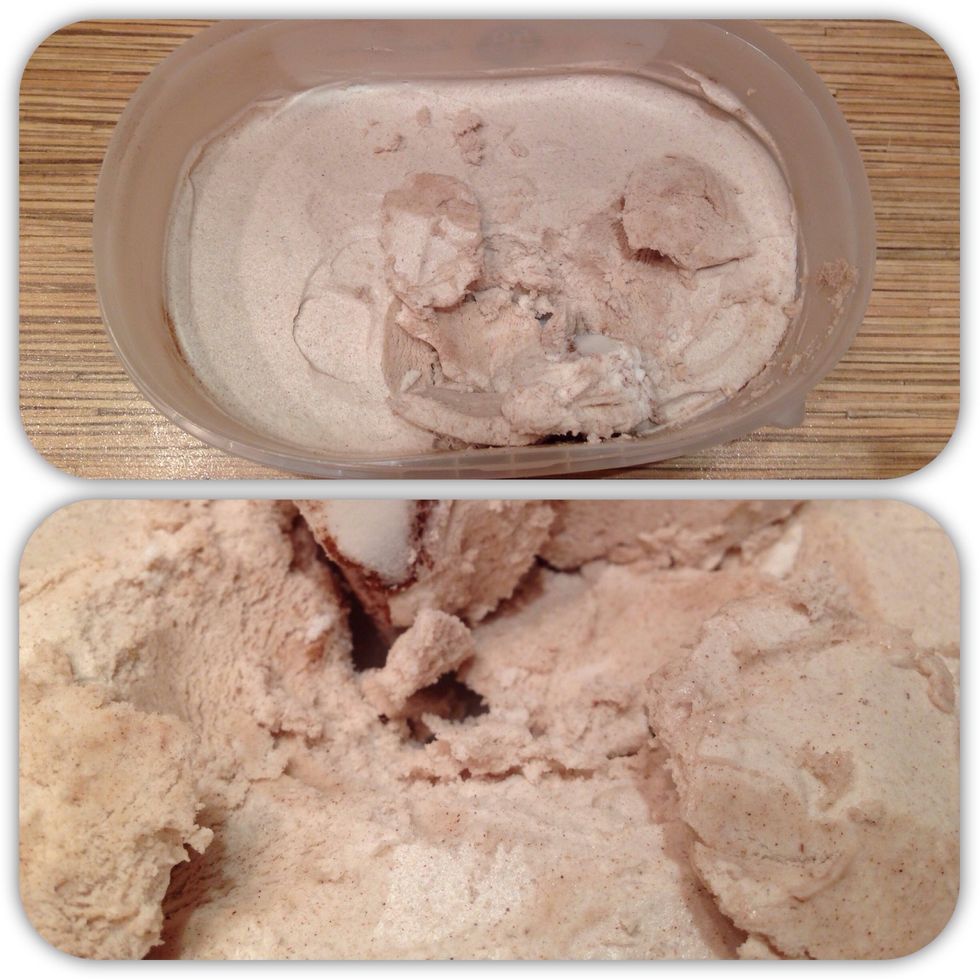 Here is frozen ice-cream
P.S. You can add it is your coffee for making it colder, sweeter and creamy ;)) Bon appetite! :)