Gather your ingredients! Preheat your oven to to: Convection 425f/210c Conventional 450f/230c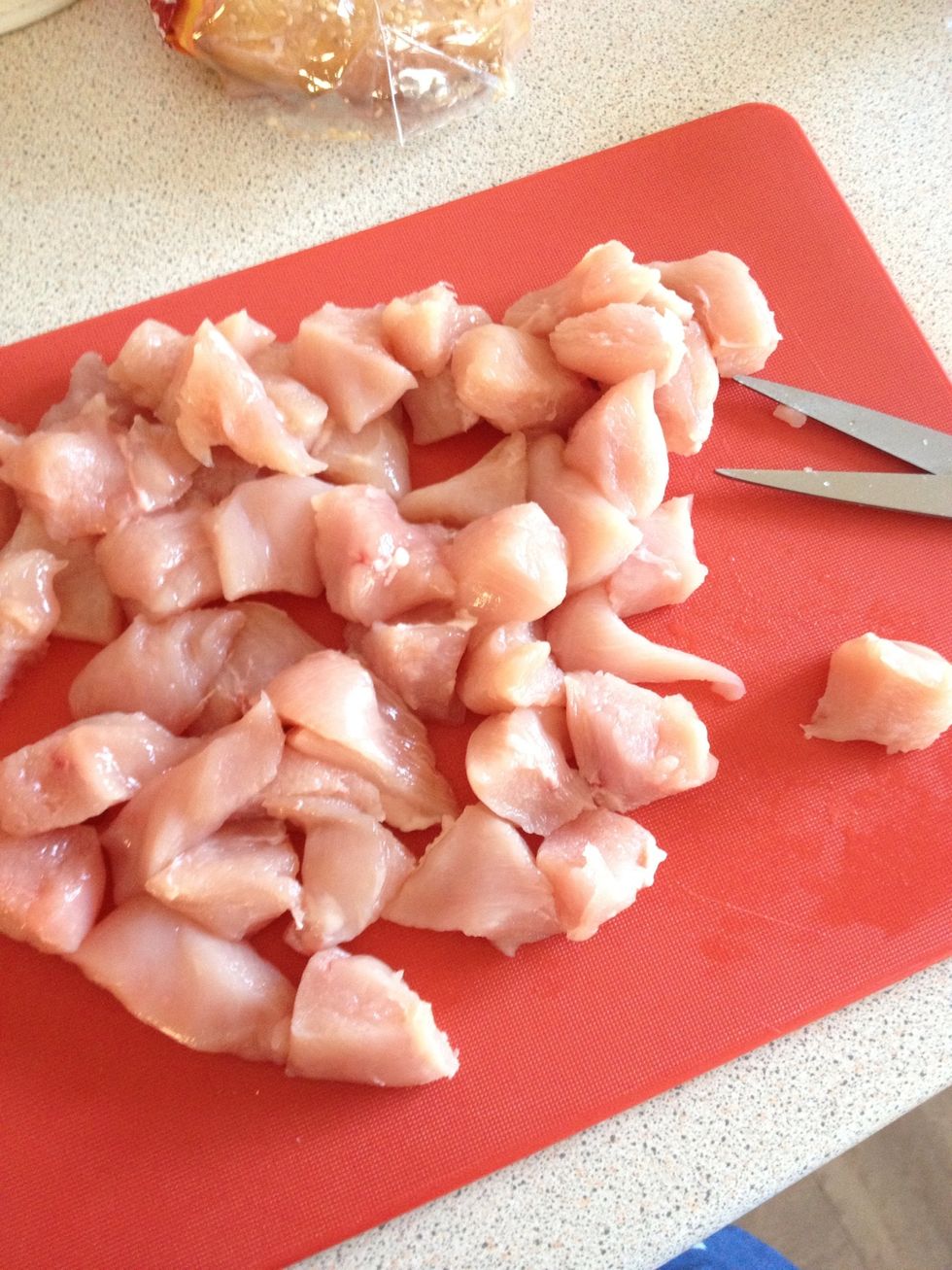 Using scissors is best cut up the chicken into bite size pieces.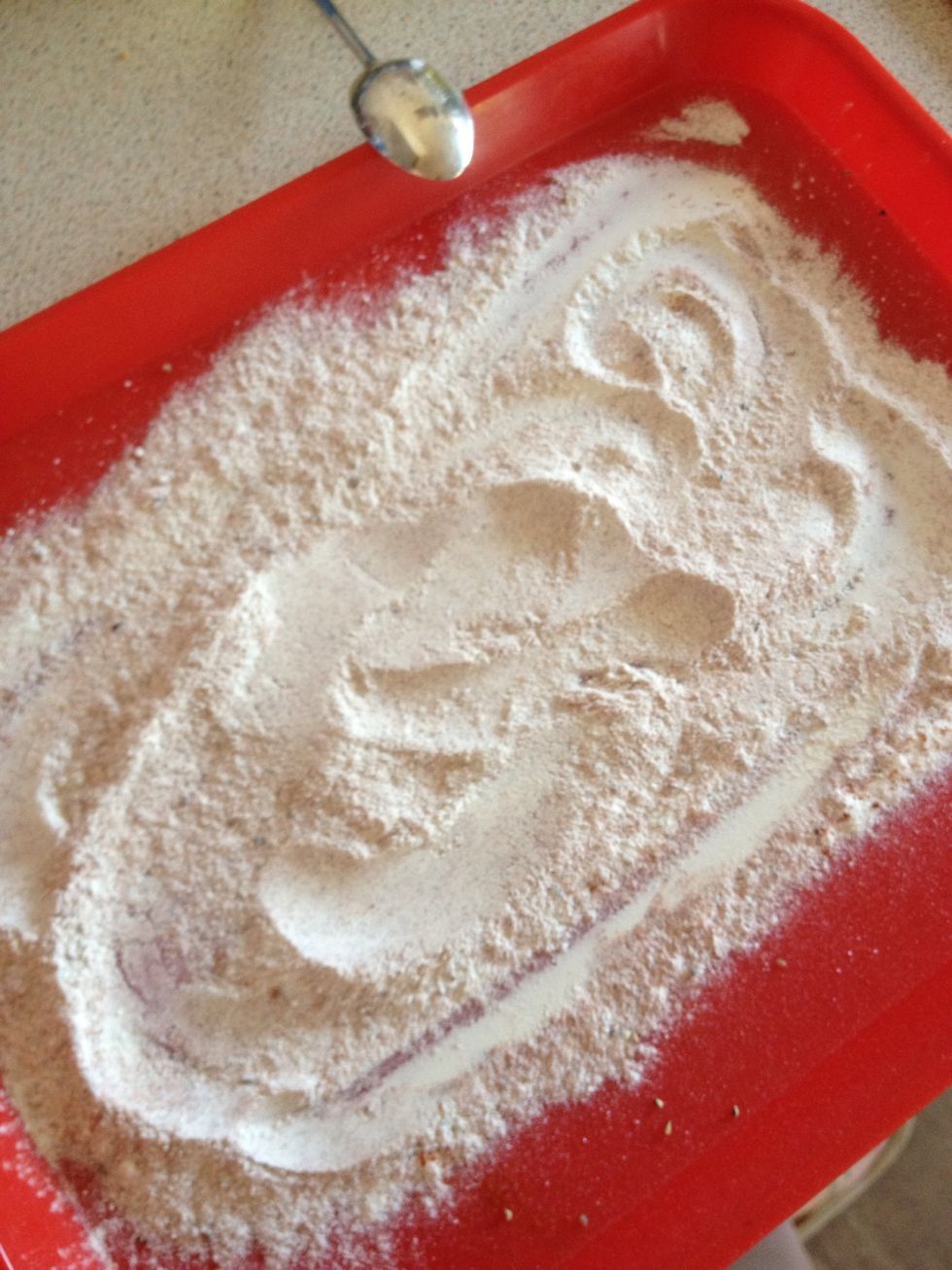 Mix the flour and spices, somewhere nice and flat is best. I used a tray.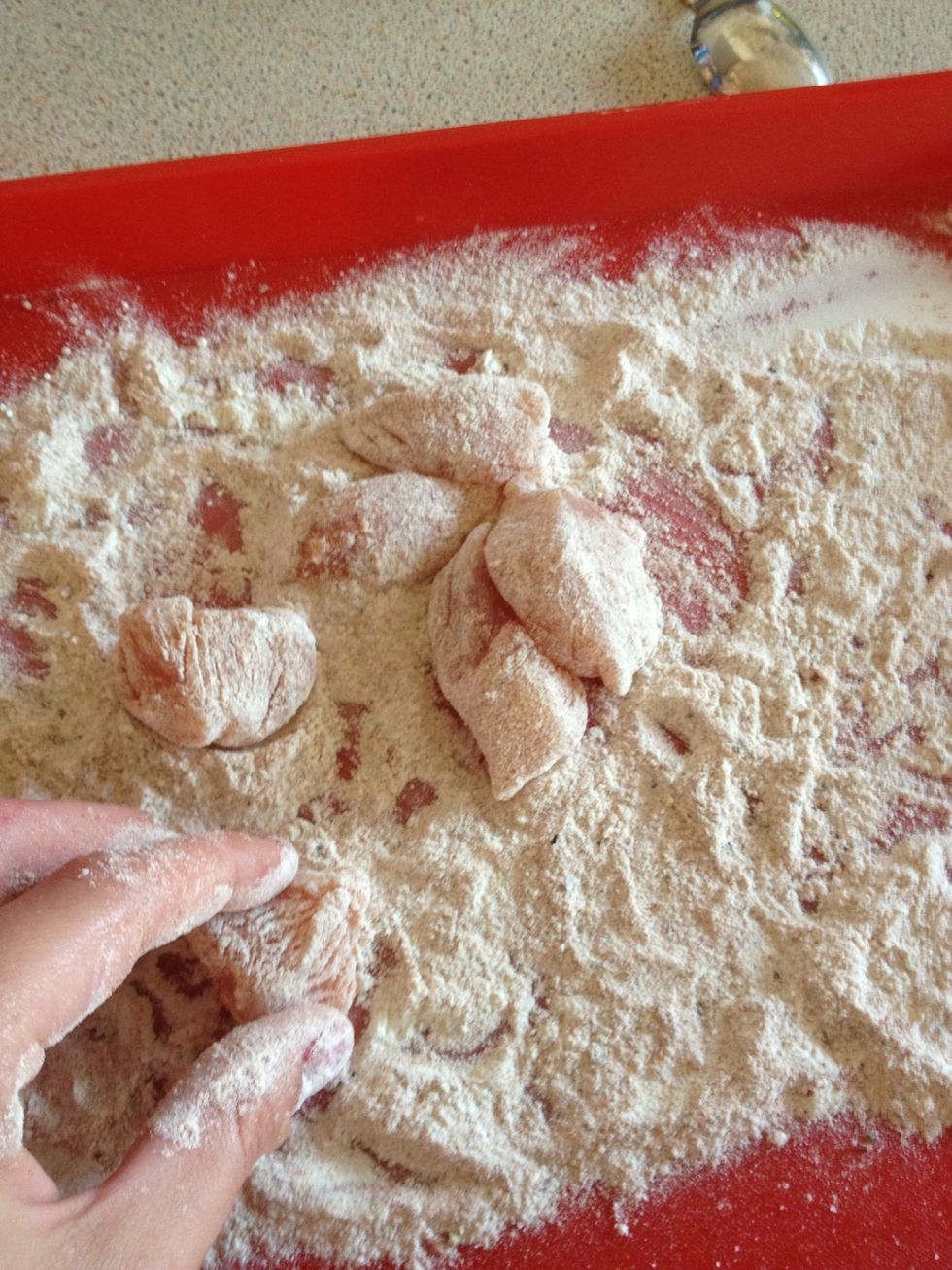 Coat all the chicken pieces thoroughly in the flour mixture. All the mixture should be used up when you're done.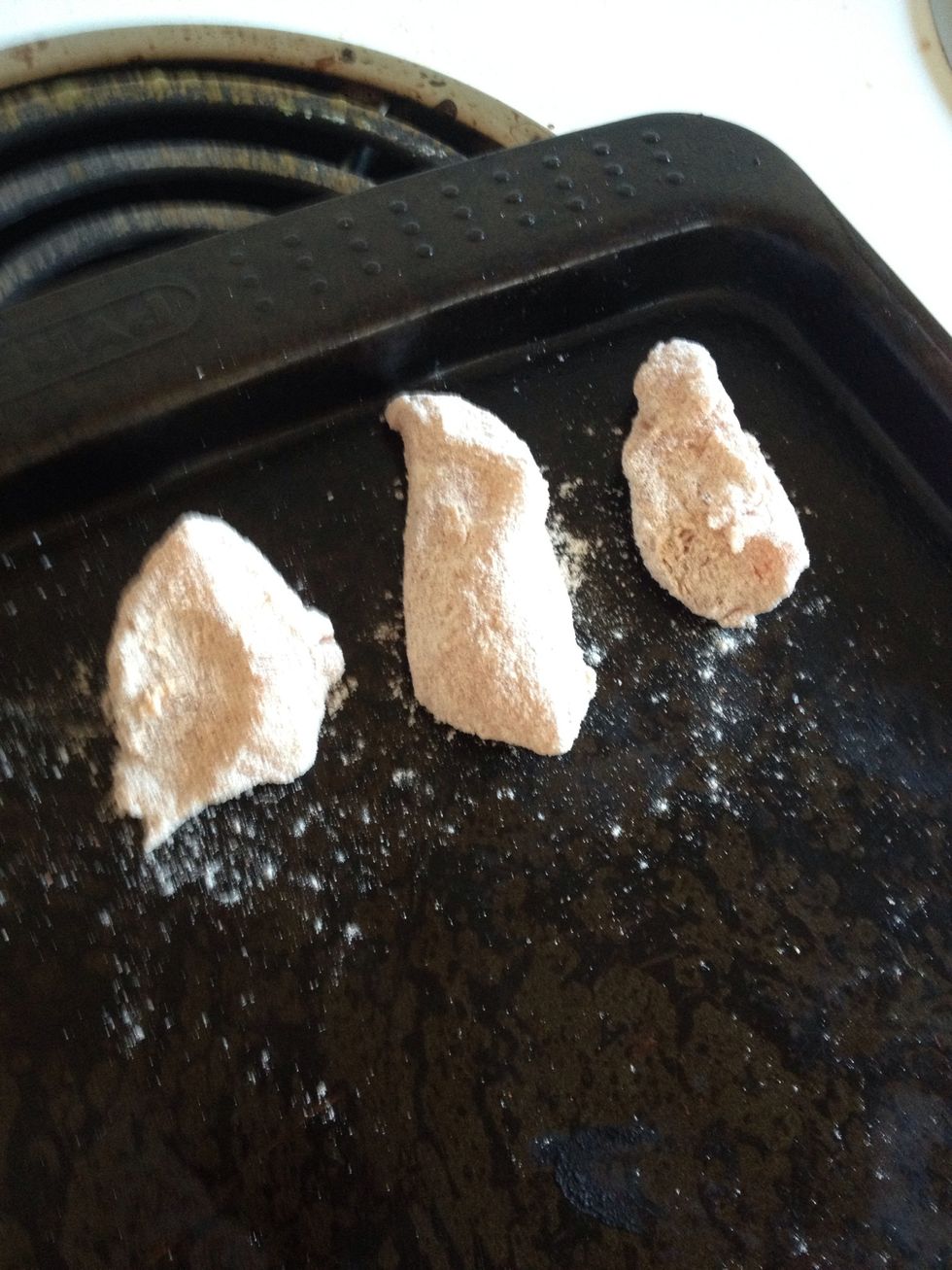 Space them out on a baking tray evenly.
Spray or brush with the oil then mix to coat all over. It should look like this. Put in the oven!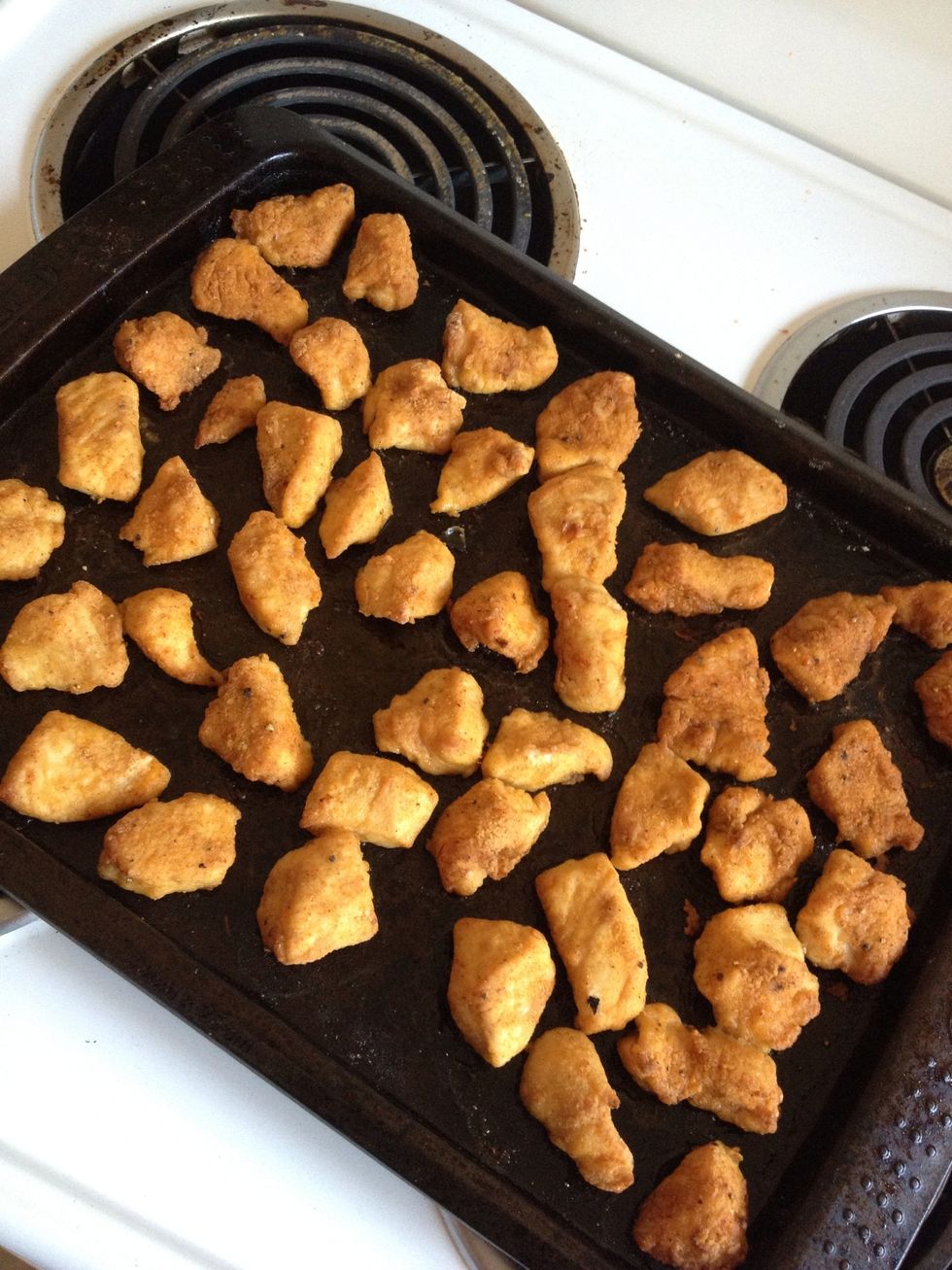 After 10 minutes, take out. Turn all the pieces over and cook for a further 5 minutes.
When they're done they'll look like this! Perfectly crispy on the outside, juicy on the inside. Delicious!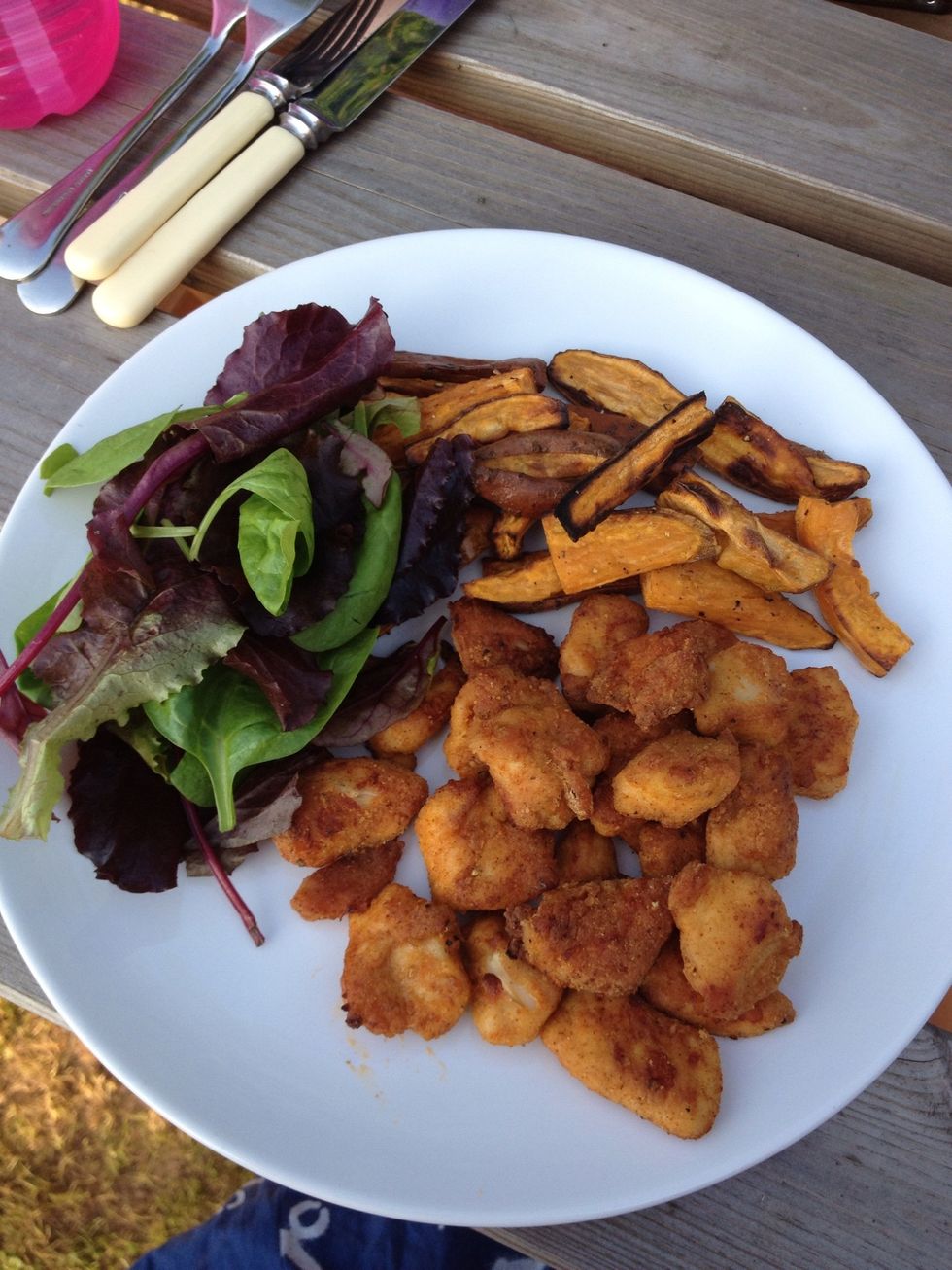 I served them with salad and homemade sweet potato fries. (See my other guide on how to make these.) I cannot tell you how amazing they were! They could have come from KFC! :)
Recipe originally from here: http://wholenewmom.com/recipes/recipe-for-chicken-nuggets-easy-chicken-recipe/
1.0lb Chicken
1/4c Flour
1.0tsp Garlic powder
1.0tsp Paprika
1/8tsp Cayenne
1/8tsp Black pepper
3/4tsp Salt
1/4c Cooking oil, I prefer olive oil spray