❤The most yummy soup!! Had it for dinner tonight!
5
Gather up all the supplies you'll need 😊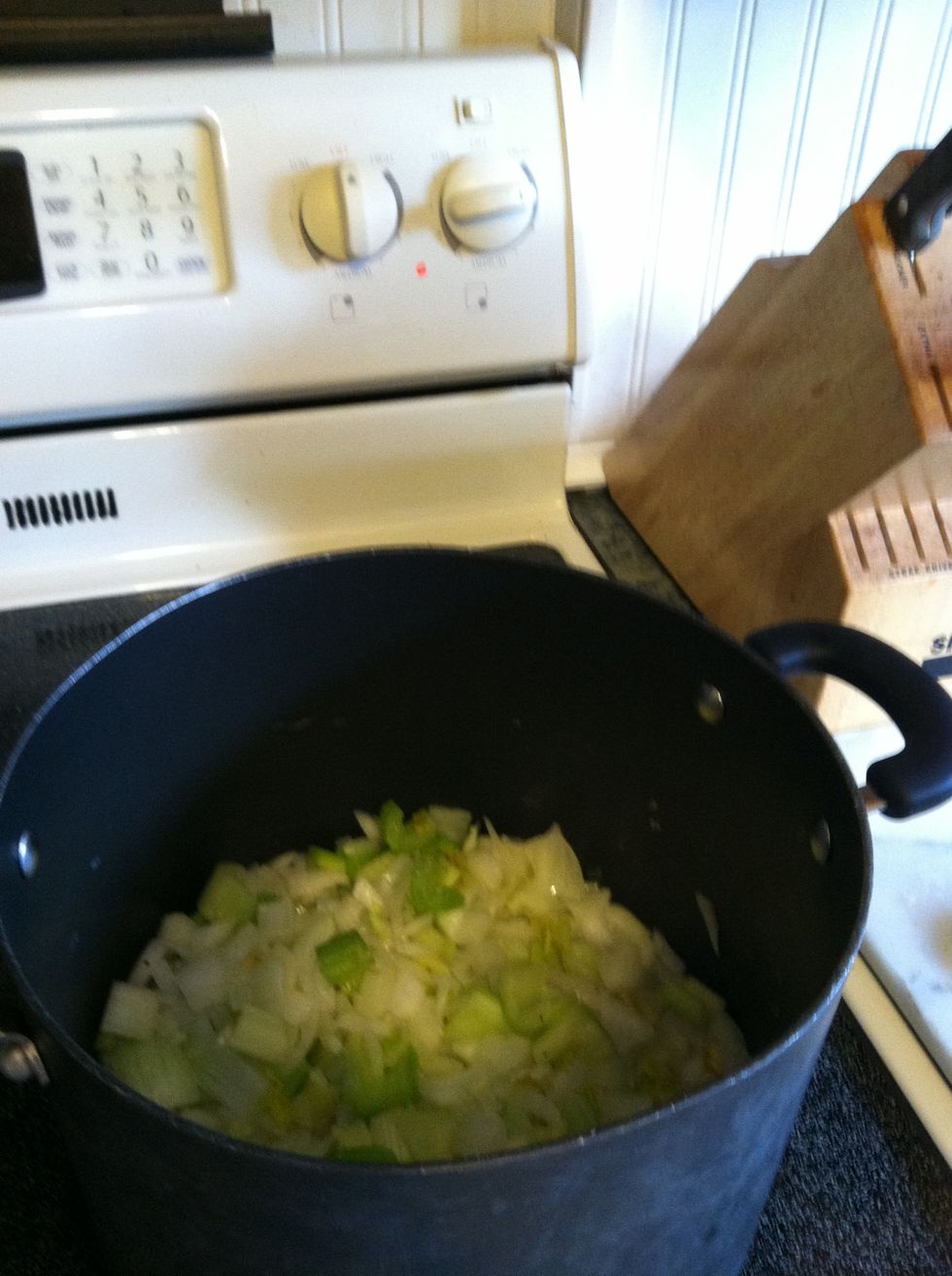 Peel and chop the onion. Also, wash and chop up the whole bunch of celery hearts(yes even the leafy parts!)Toss in the soup pot w/a lil butter and veggie oil. Cook for about 15 mins w/ salt and pepper
Wash and peel parsnips. Chop into 1" pieces or as large as the baby carrots. Set aside. 👍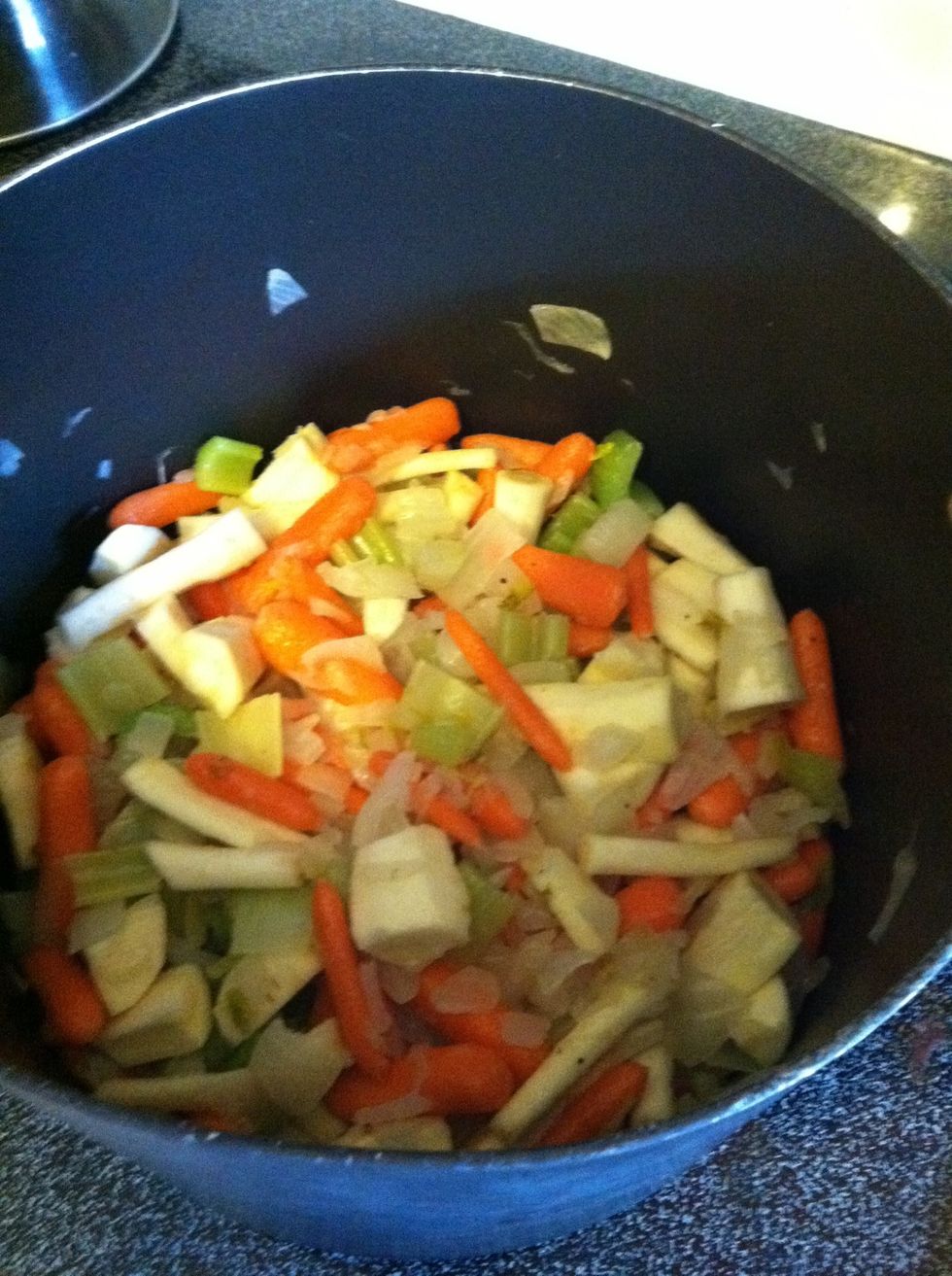 When the onion is translucent, and celery tender, add the lot of carrots an parsnips and stir it up 😄
Stirrrrrriiiinnnnggggggg the veeeeggg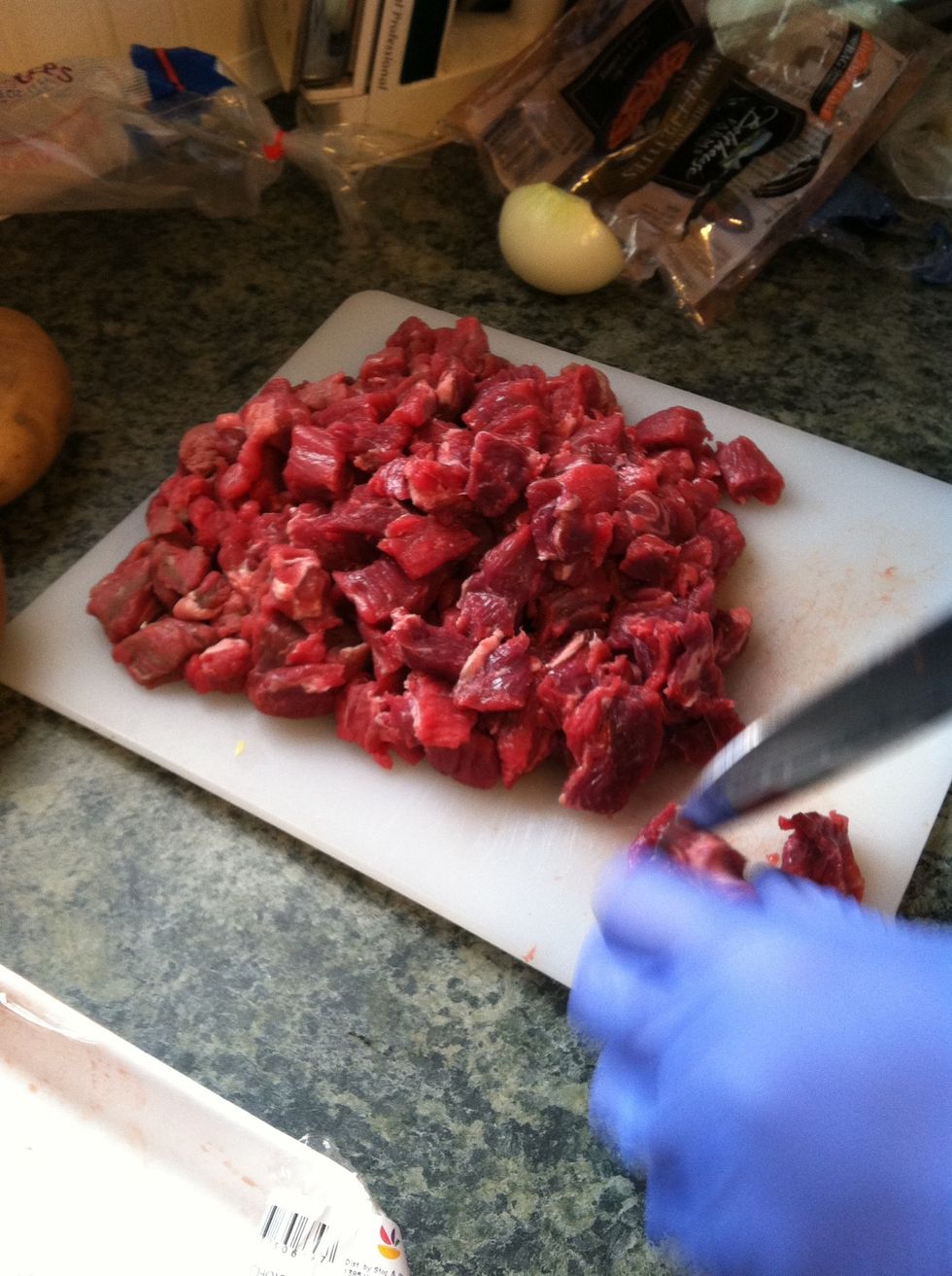 Take the stew beef cubes and cut into smaller pieces like so 🐄🍴
Toss the beef pieces w/ a packet of herb gravy powder mix..I used MacCormik herb gravy for beef packet mix. And one small packet of beef bouillon.
Add the coated beef bits to a hot sautée pan w/ veggie oil in it. I recommend the pan to be screamin hottt!!! 😃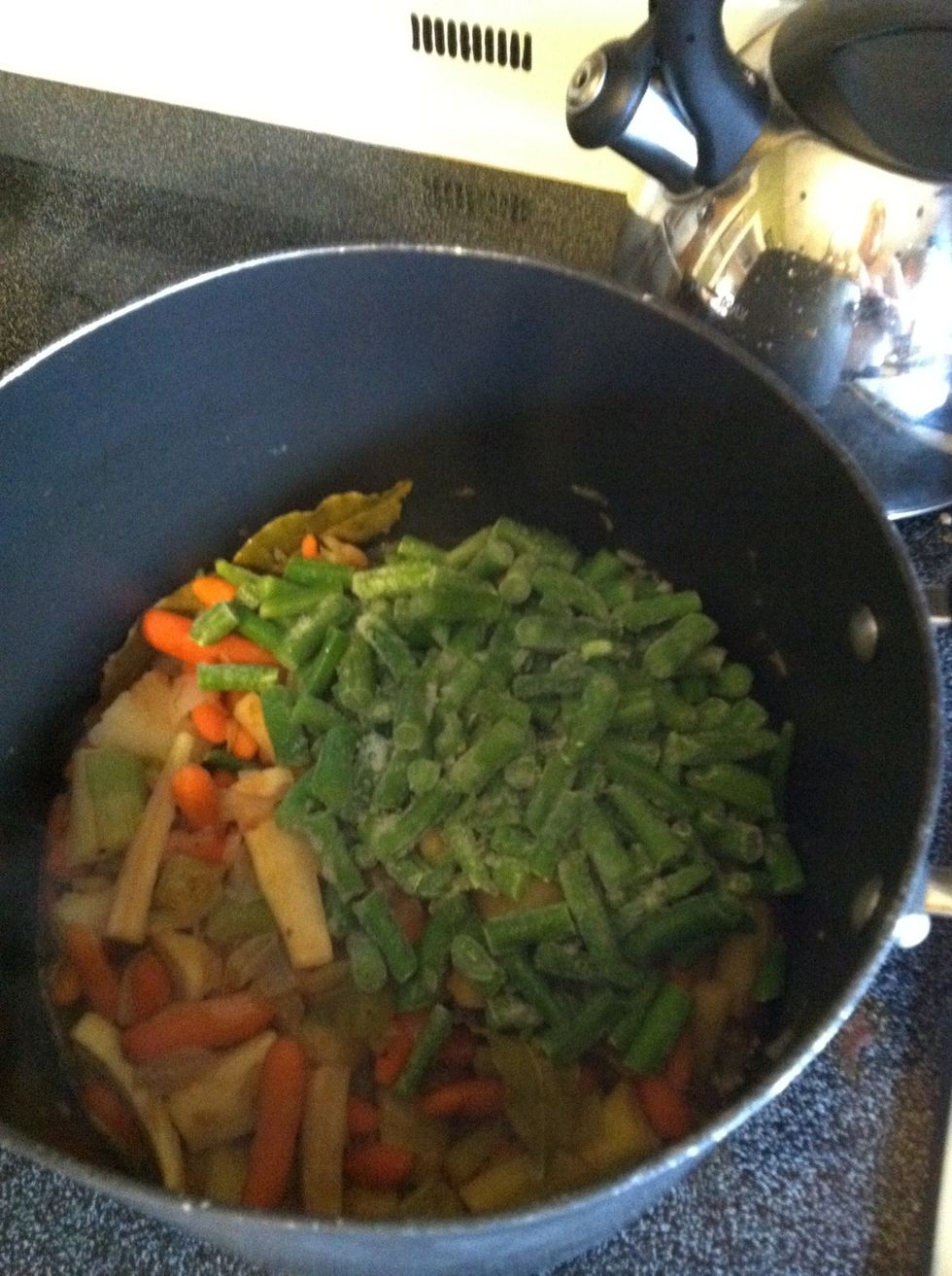 While the beef bits are browning up nicely, add the green beans to the soup pot and stir them bad boys in 😁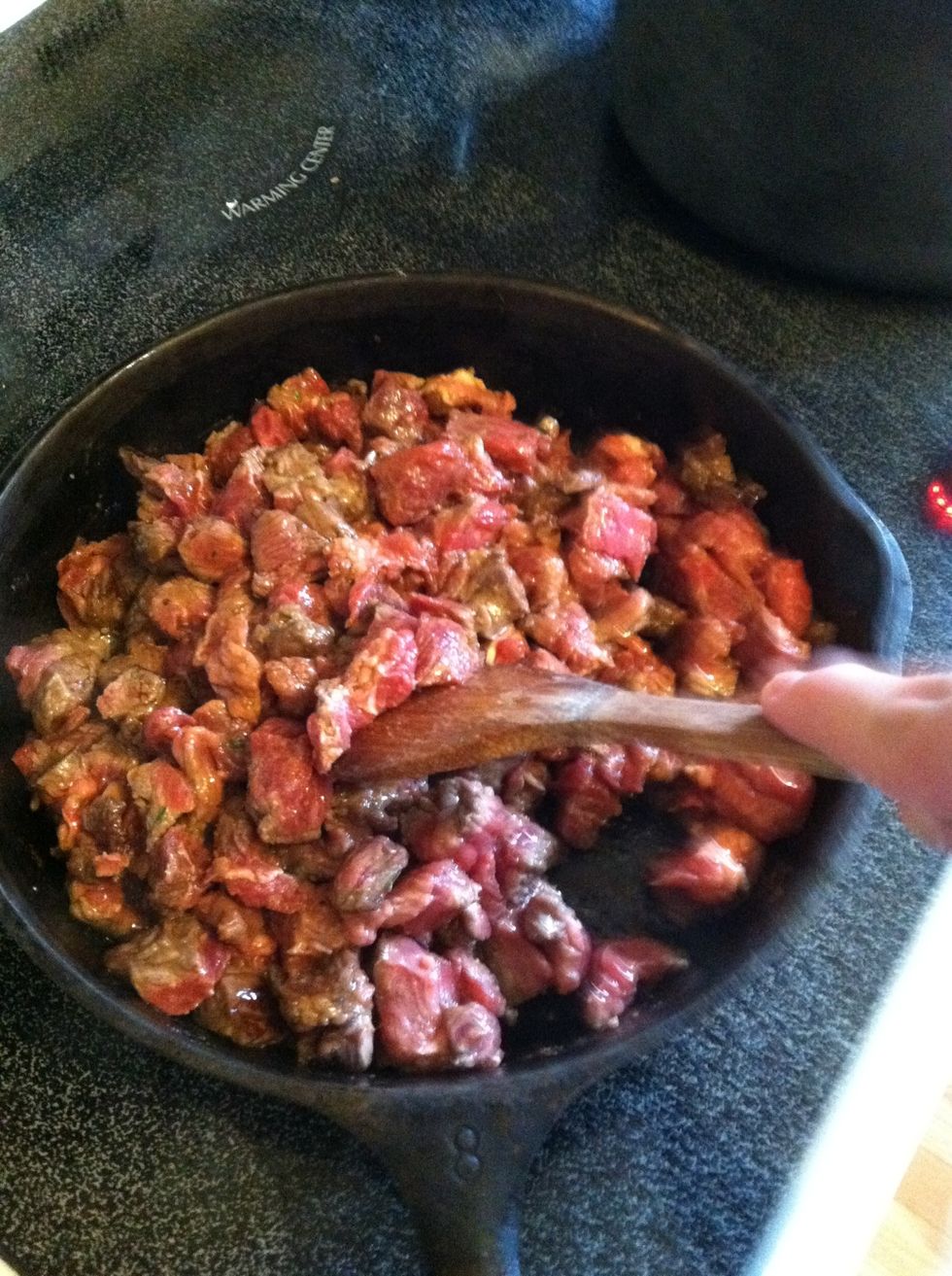 👀👆make sure to stir up the beef and cook it thoroughly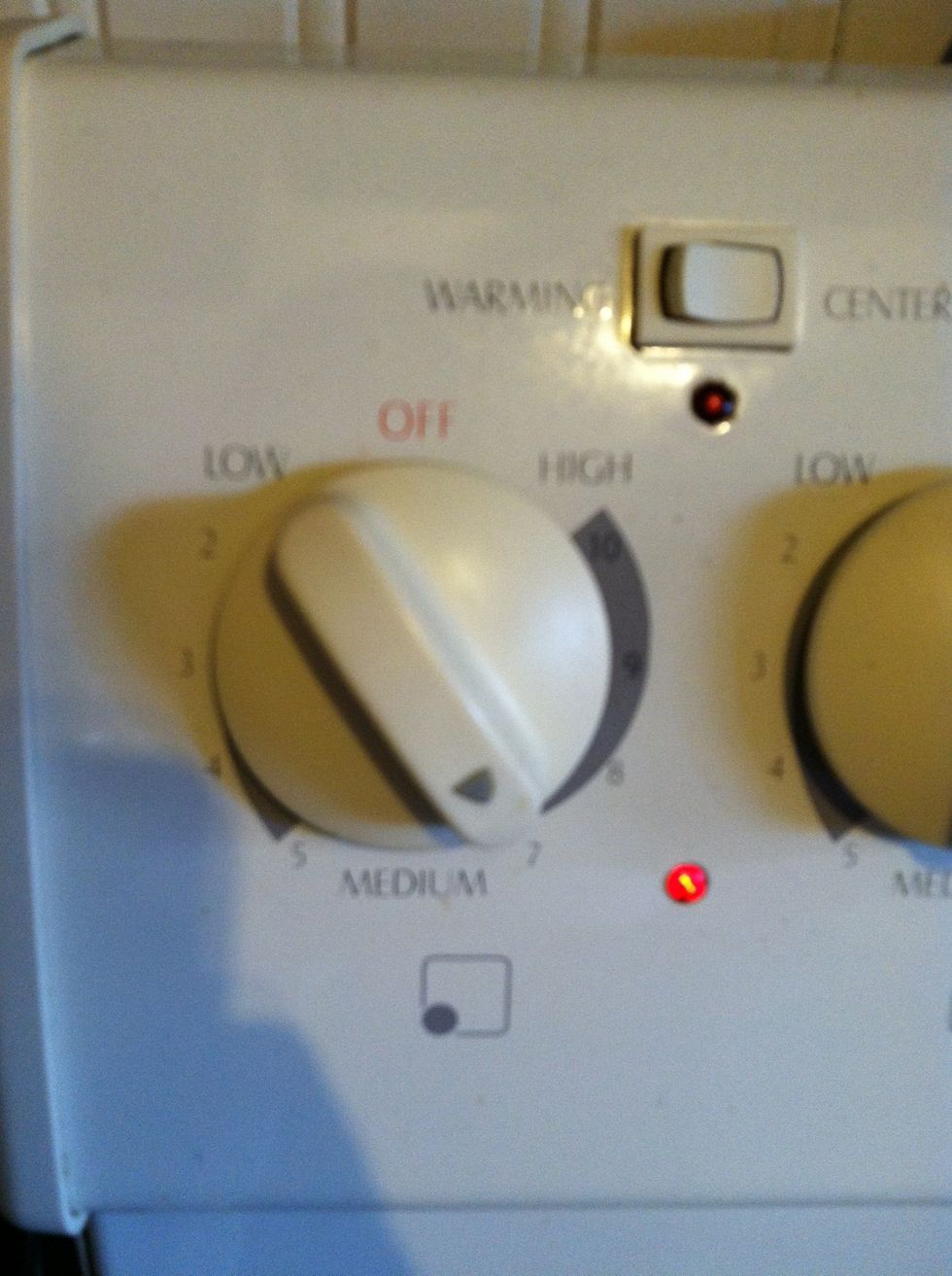 I'm at med-high or a 7 to cook my beef. I am using a cast iron 8" pan. It hold the heat great and aids in a good color. I use this pan for everything 👍also, add the beef broth to the veggies.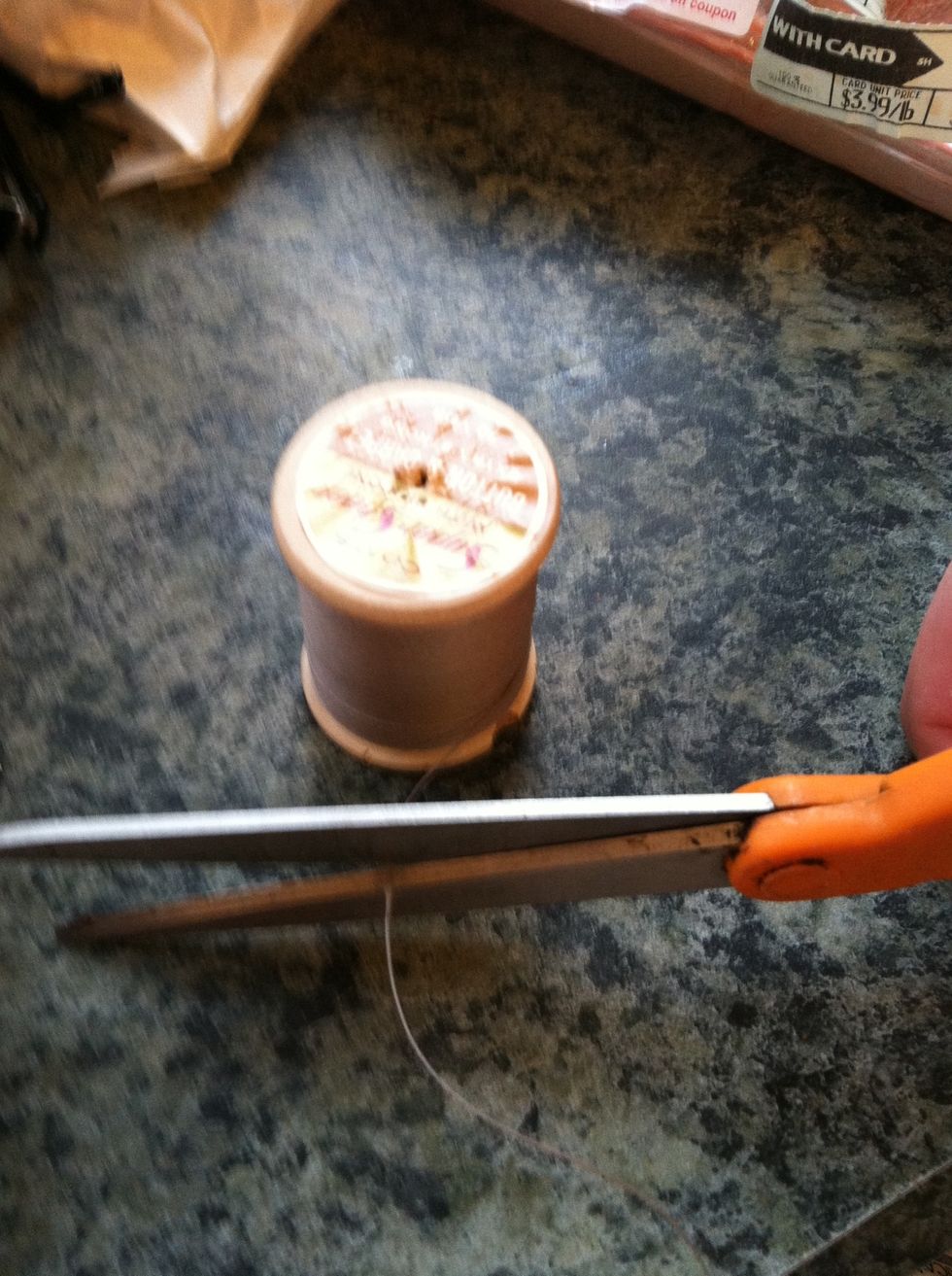 Now I grab some kitchen thread to tie up my herb bundle.....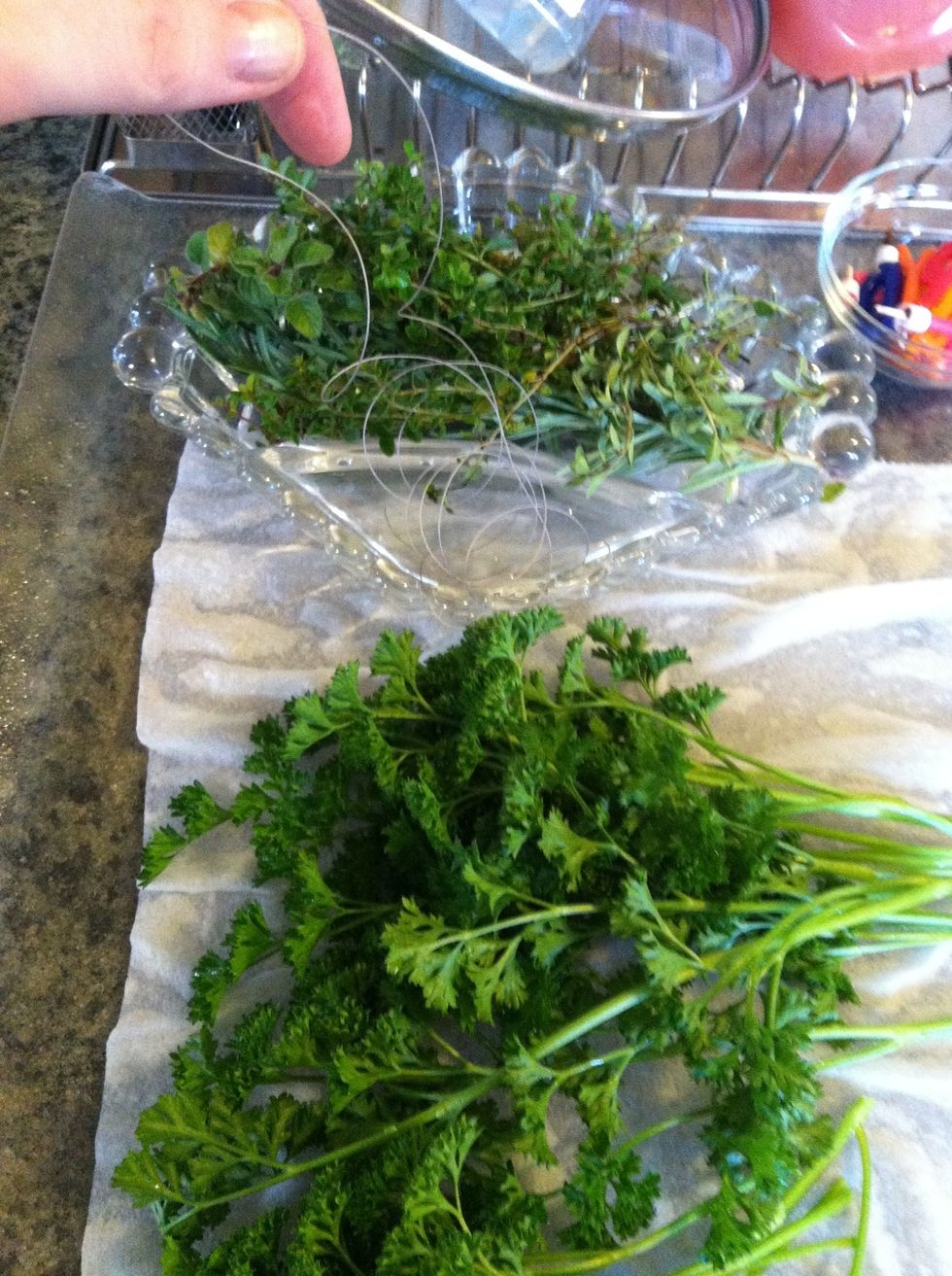 On the bottom I have curly parsley. That is to chop up for later...the top bunch is what is gonna be tied up 😁...three sprigs of rosemary, a small bunch of thyme, and a small bunch of oregano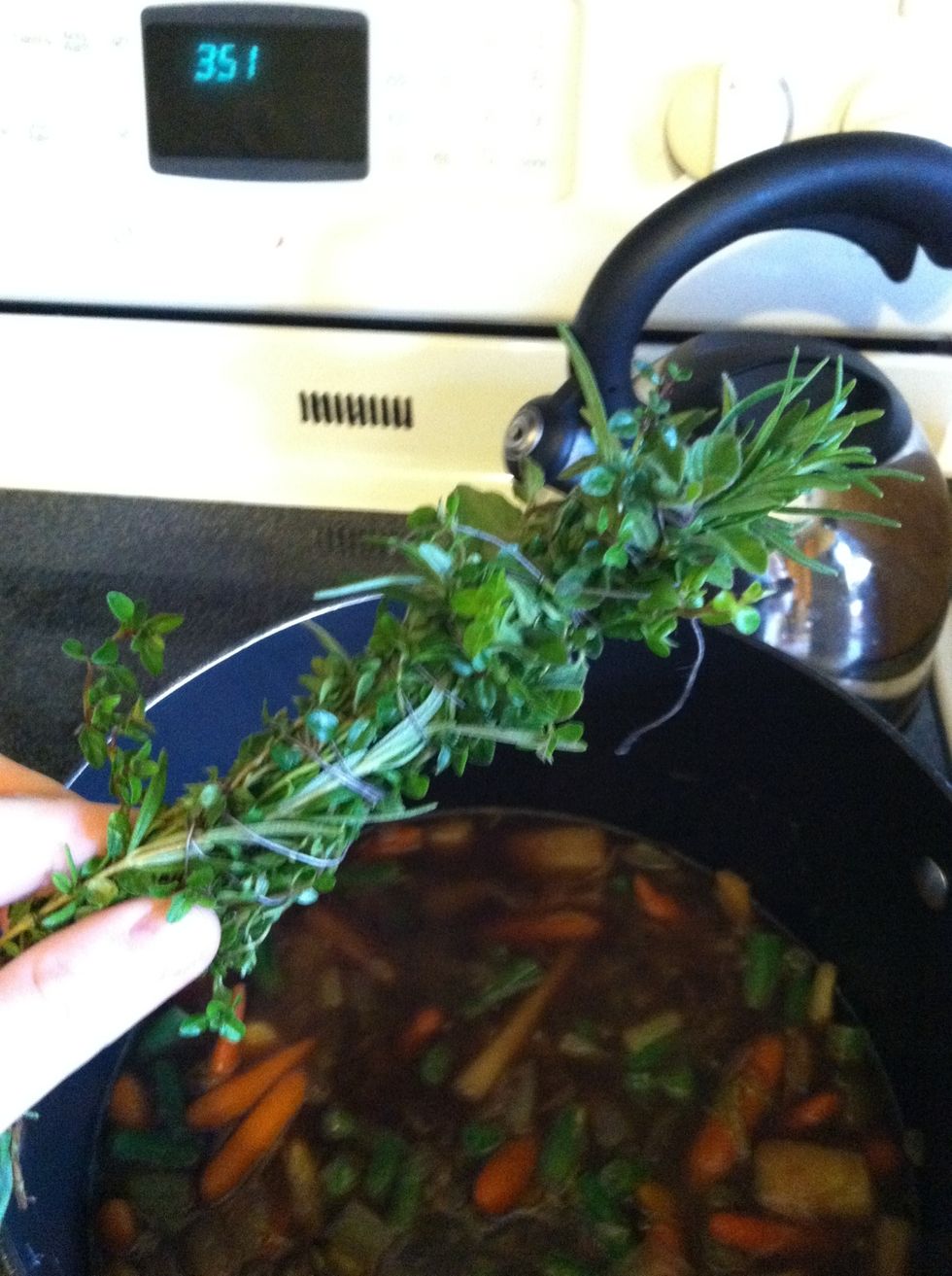 Tie it up!!! An throw it in! This aids in soooo much yumminess!!! Also I threw in 3 bay leaves to the pot :) make sure to remove them before you consume the yummieness! They are inedible.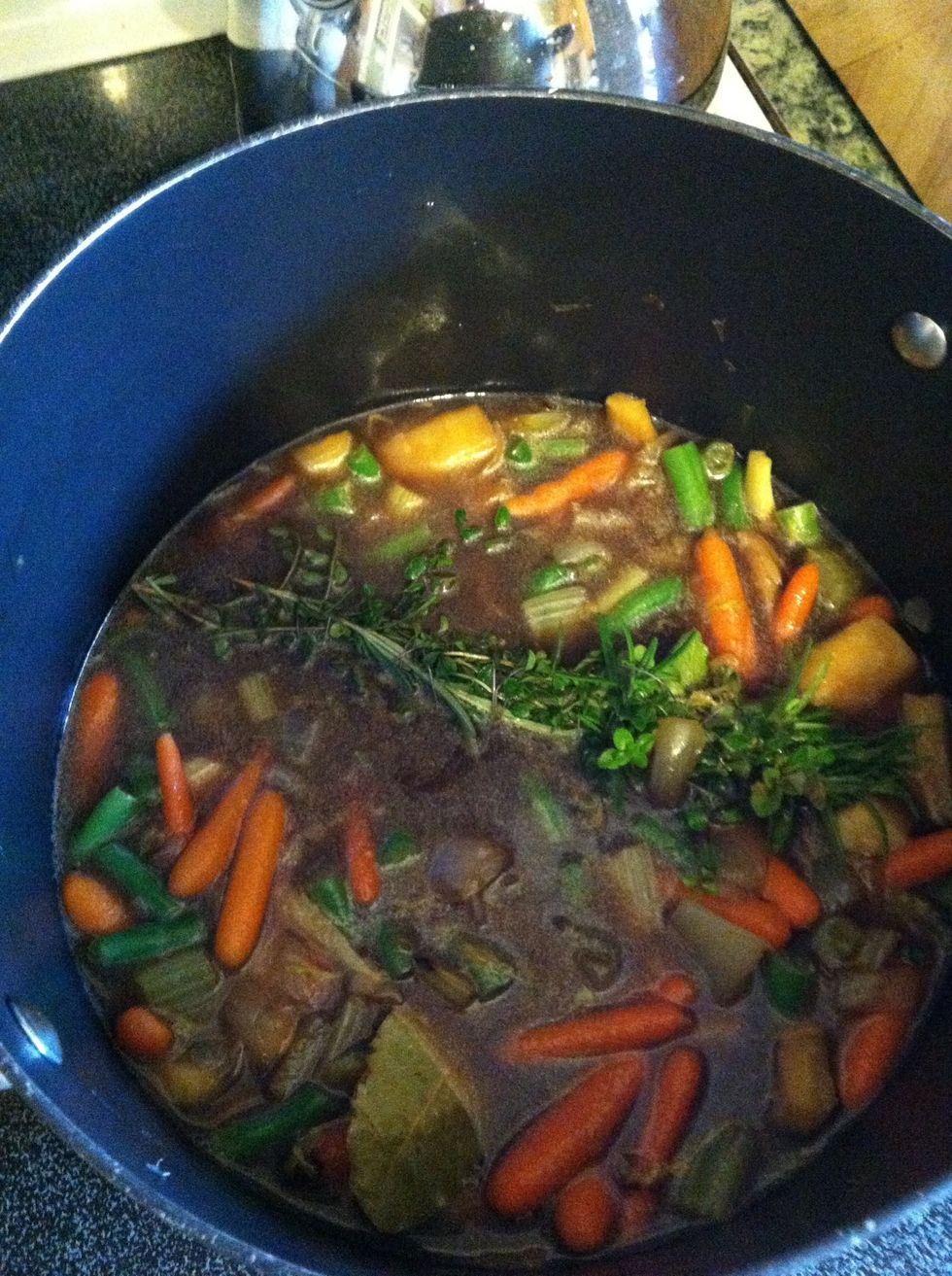 Immerse the herb bunch to the pot and stir. Also turn up the heat to 8 or just up a bit. At this point you're gonna wanna taste the broth. Add some kosher salt little by little. By the end, I had 1/2c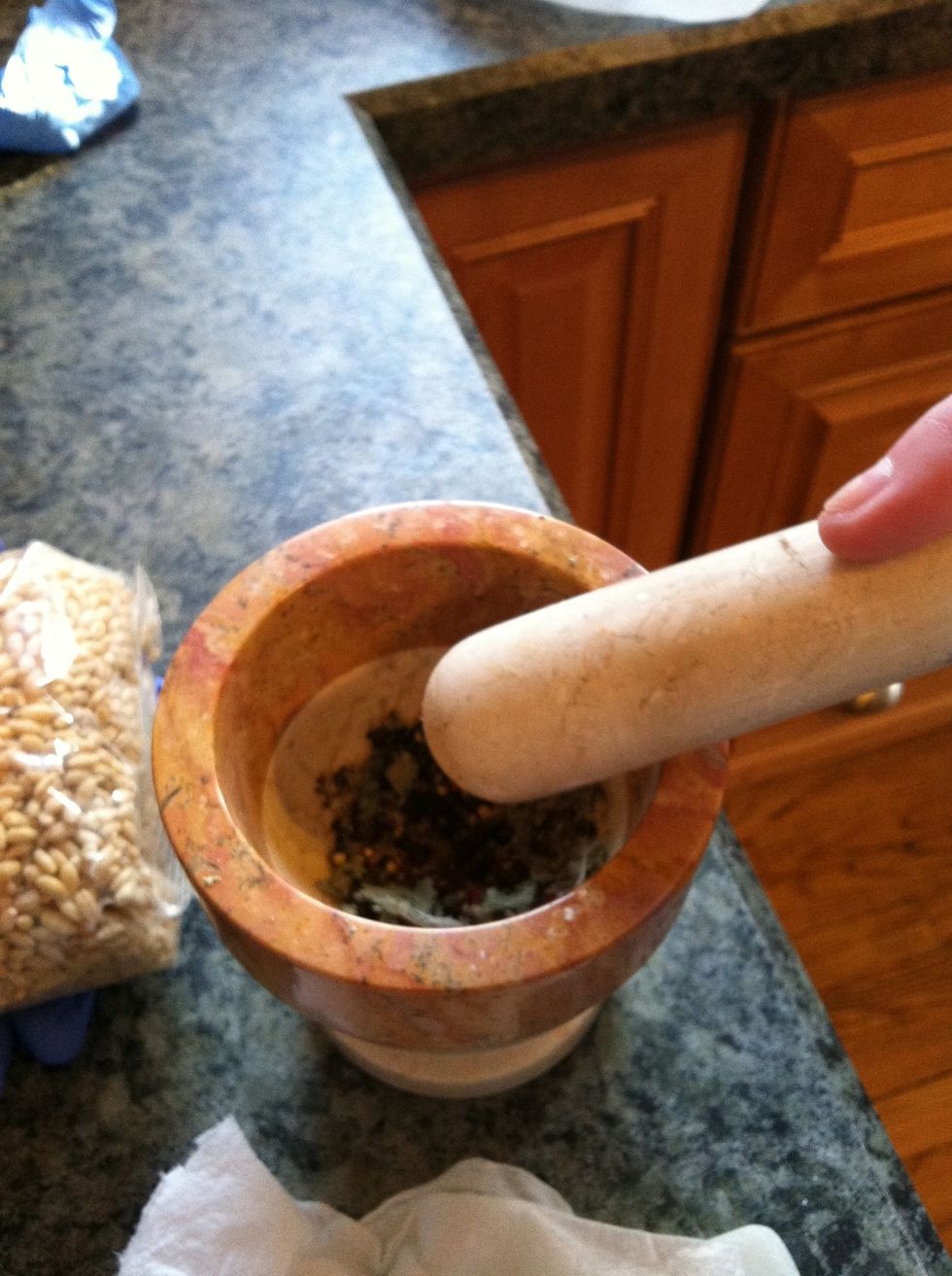 In my mortar, I have about 1 1/2 Tblsp of rainbow peppercorn, 2 Tblsp kosher coarse salt and 2 dried fresh sage leaves. Grind into a fine powder and add to soup pot an stir well.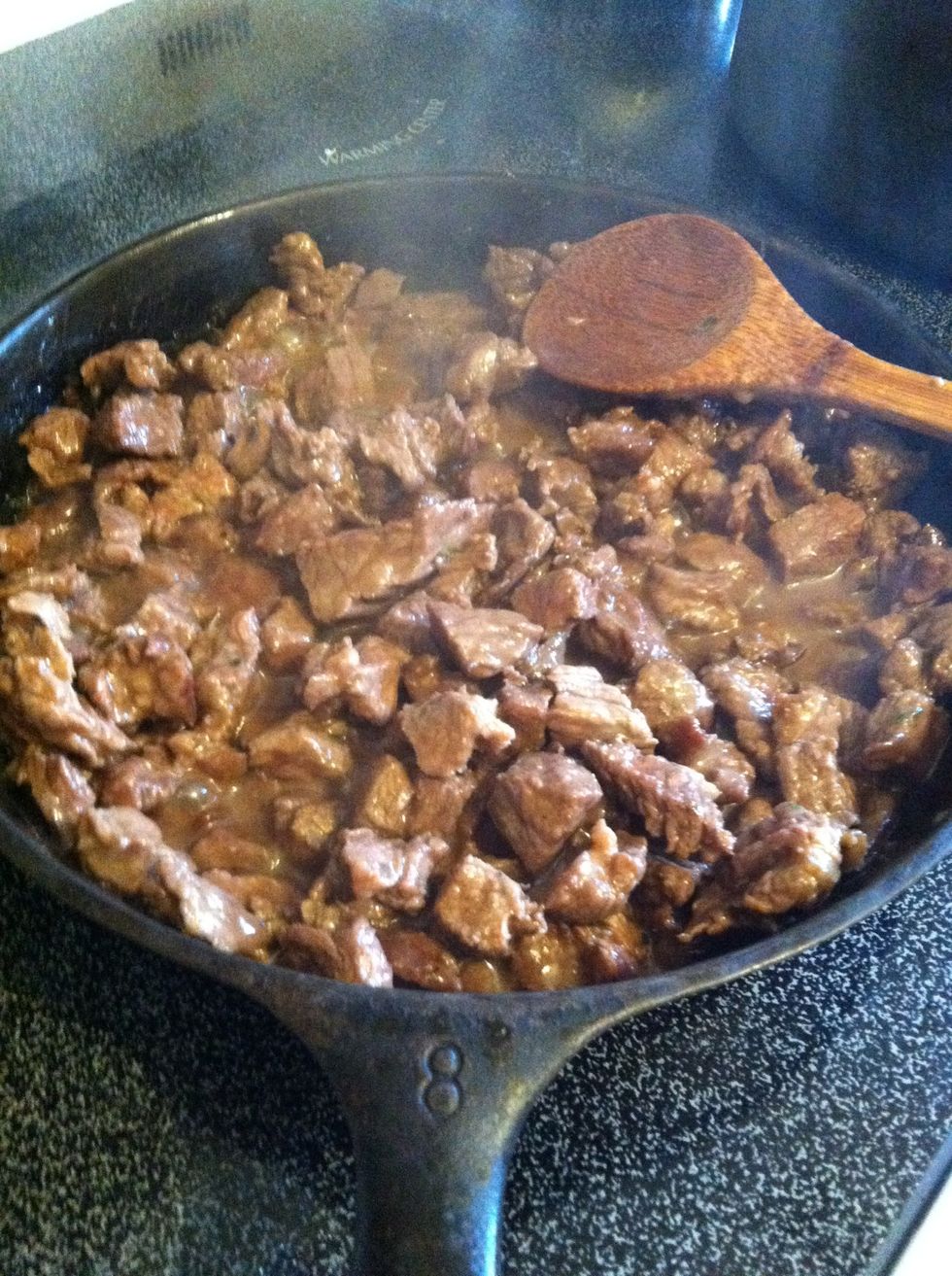 Stir up beef pieces one more time until there is some gravy that has started to form in the pan 👌😃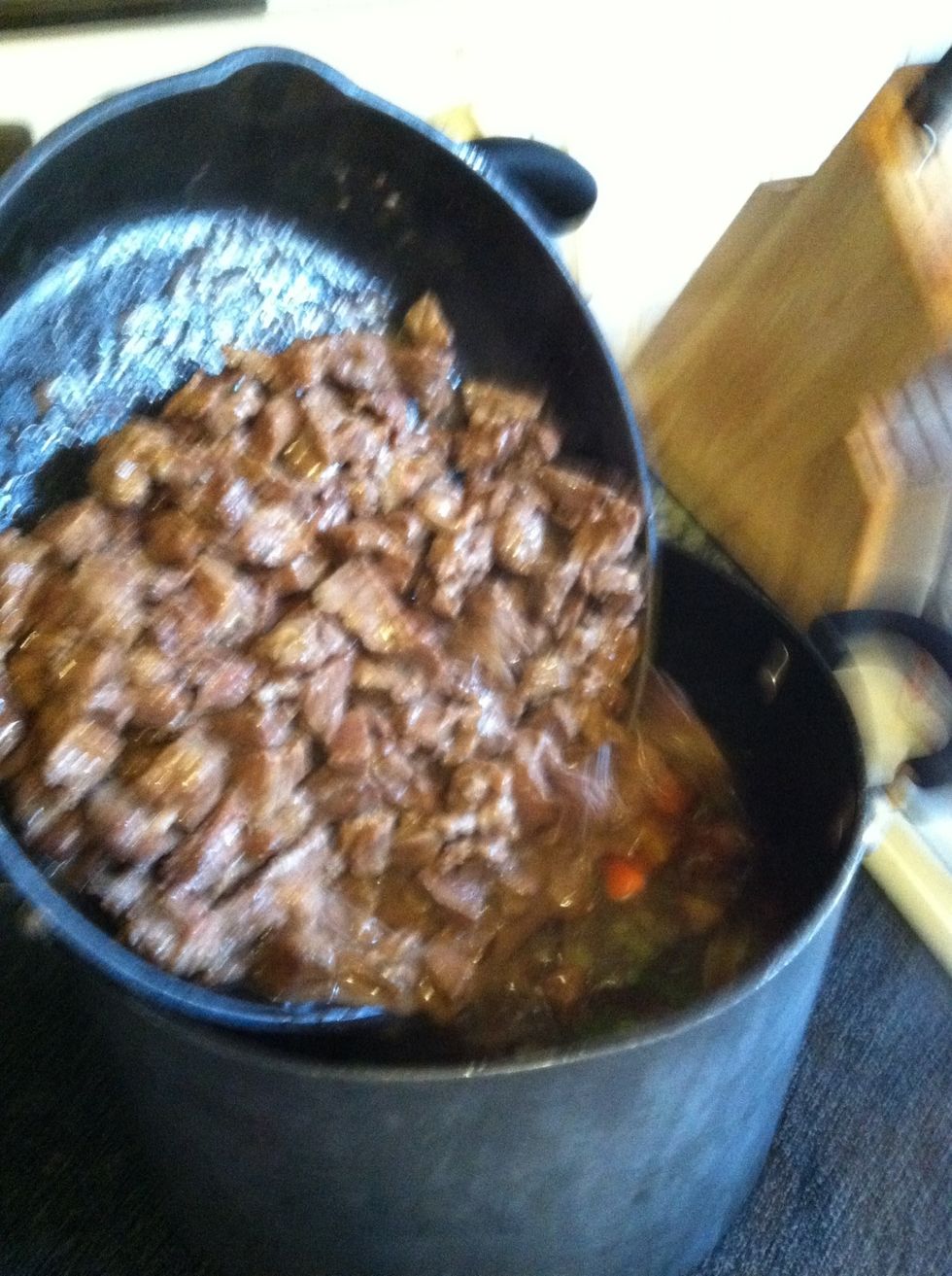 Add the lot of the beef bits and gravy into the soup pot...make sure you get all the bits from the bottom of the pan!!!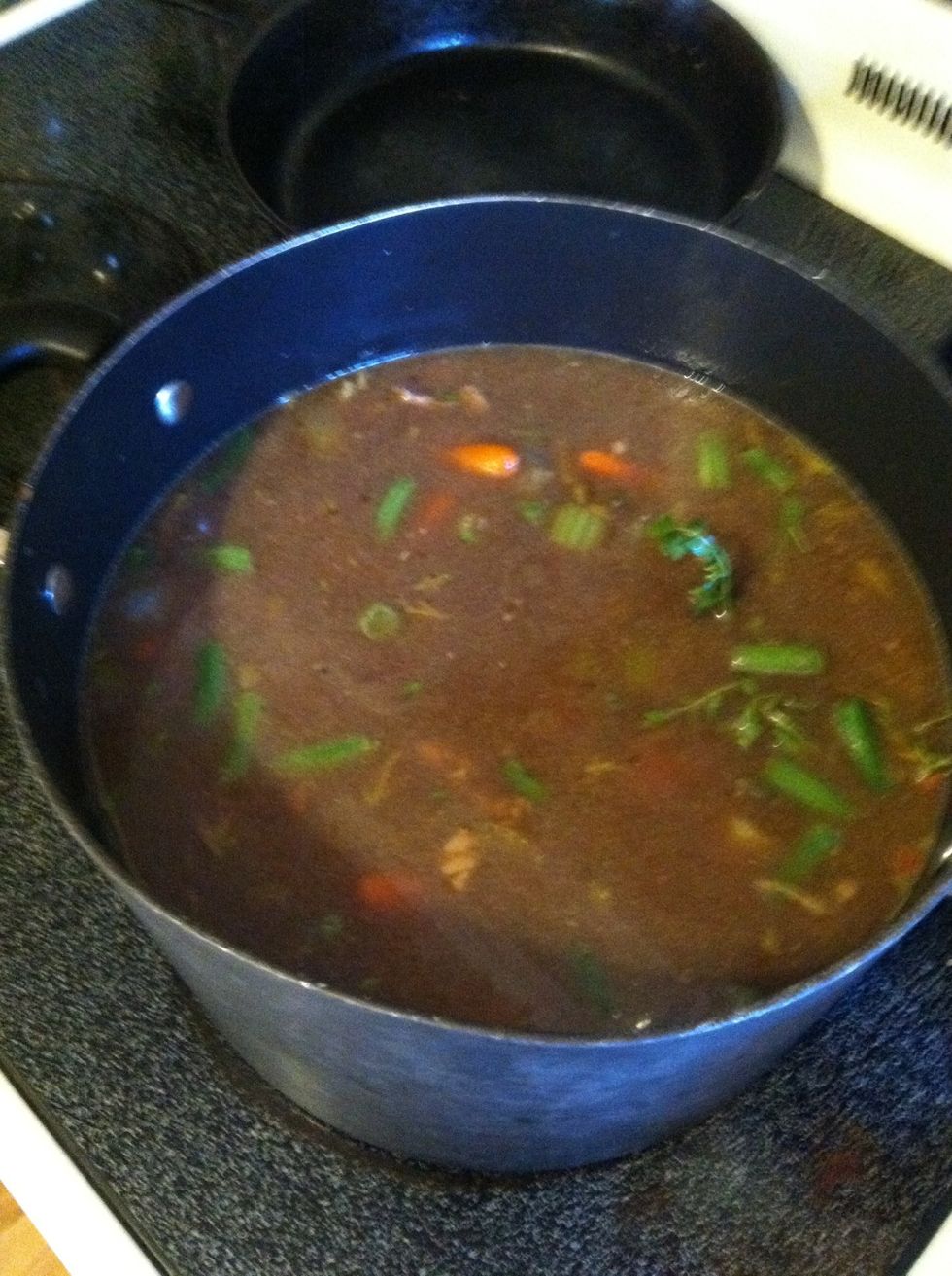 After you add the beef to the soup, stir up and add the first 2pts of stock. It looks like alot, but it cooks down. Simmer on med-high and cook for anywhere from 3-6hrs, stirring occasionally.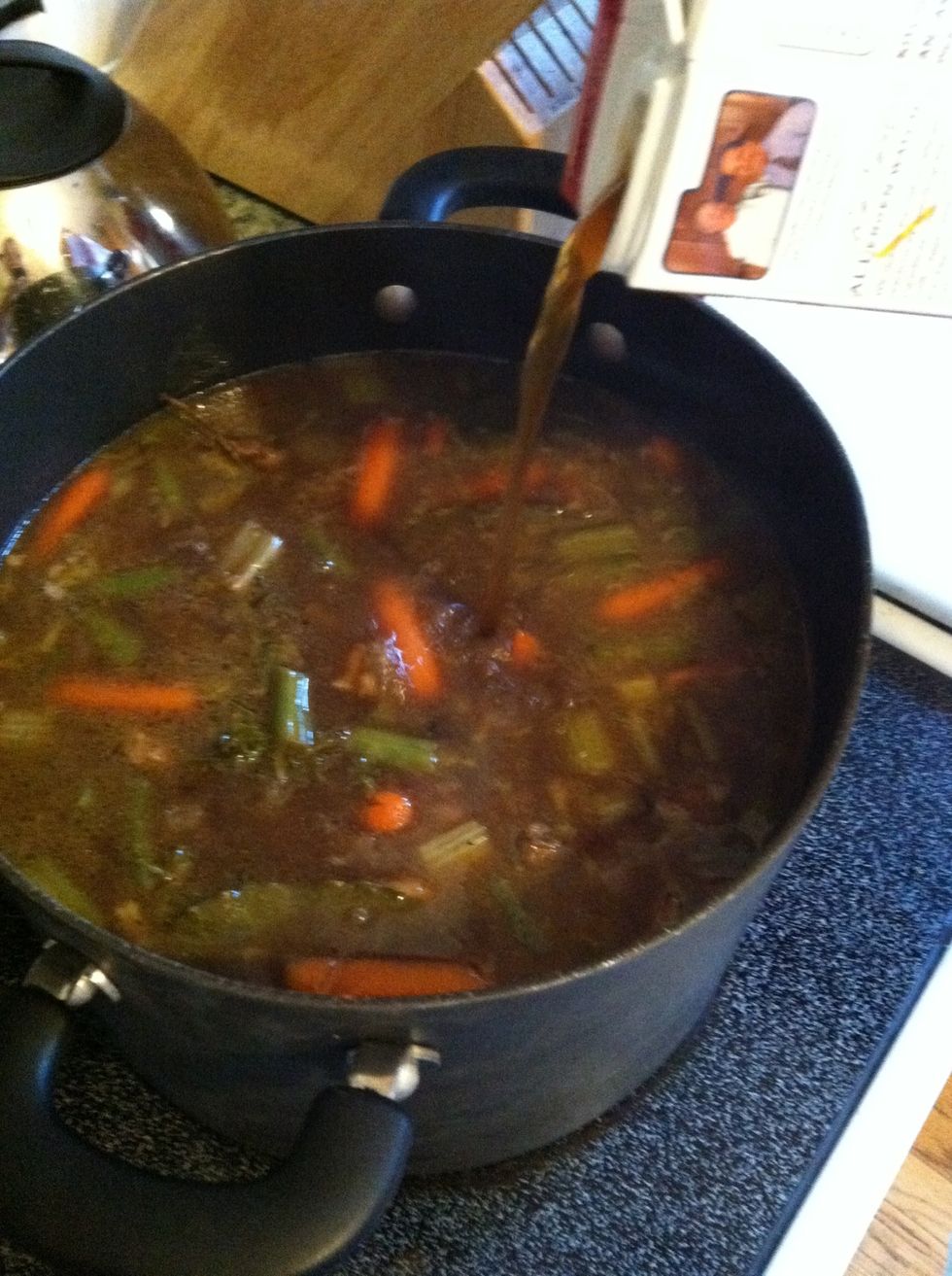 Add the last carton of beef stock and stir 😃..also check the flavor again. Stir really well and salt and pepper accordingly. You are gonna think that you're adding a lot. But a lil at a time. Promise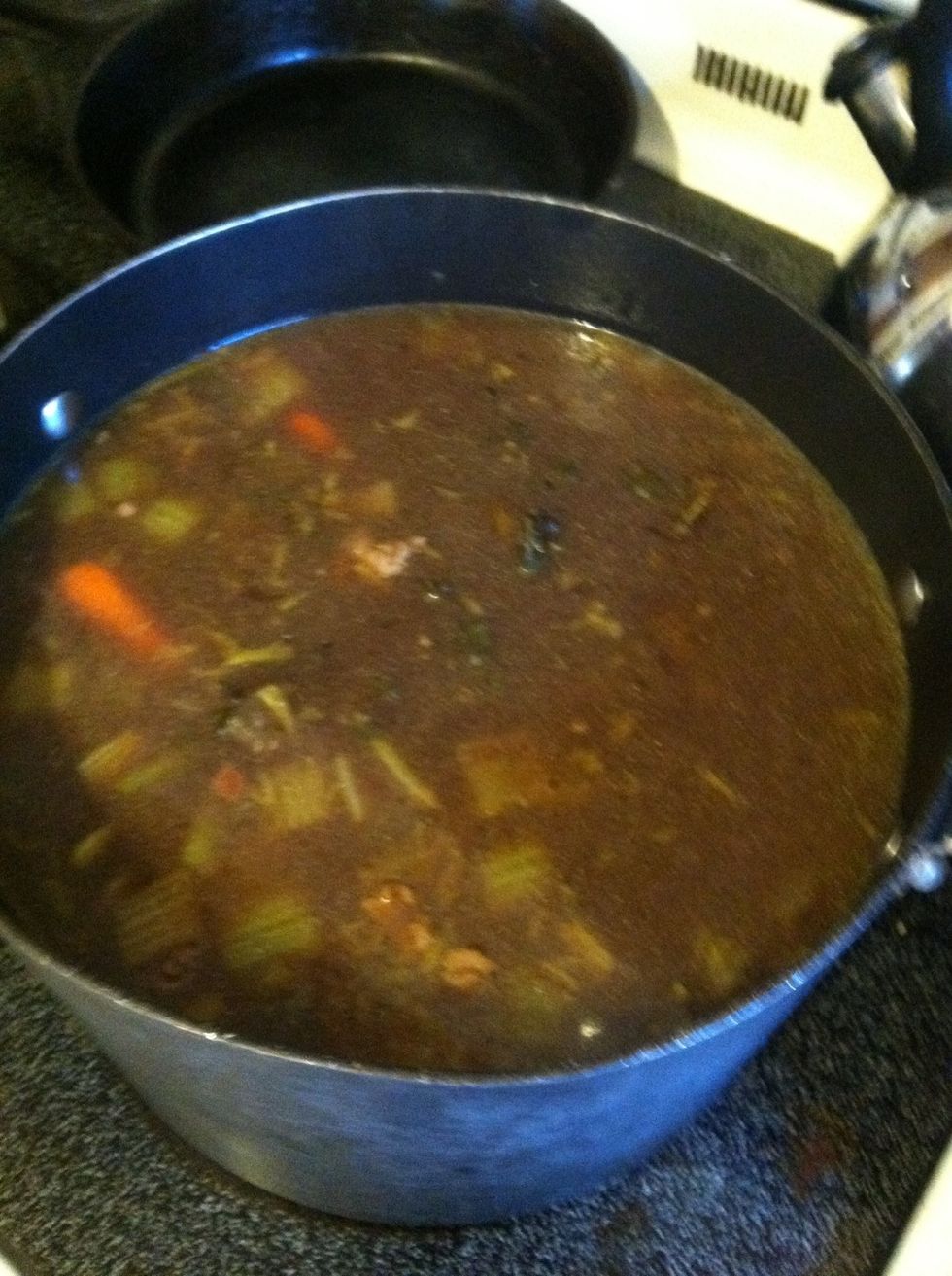 Looks like 👆👀
Grab your potatoes and peeler. Peel and wash them.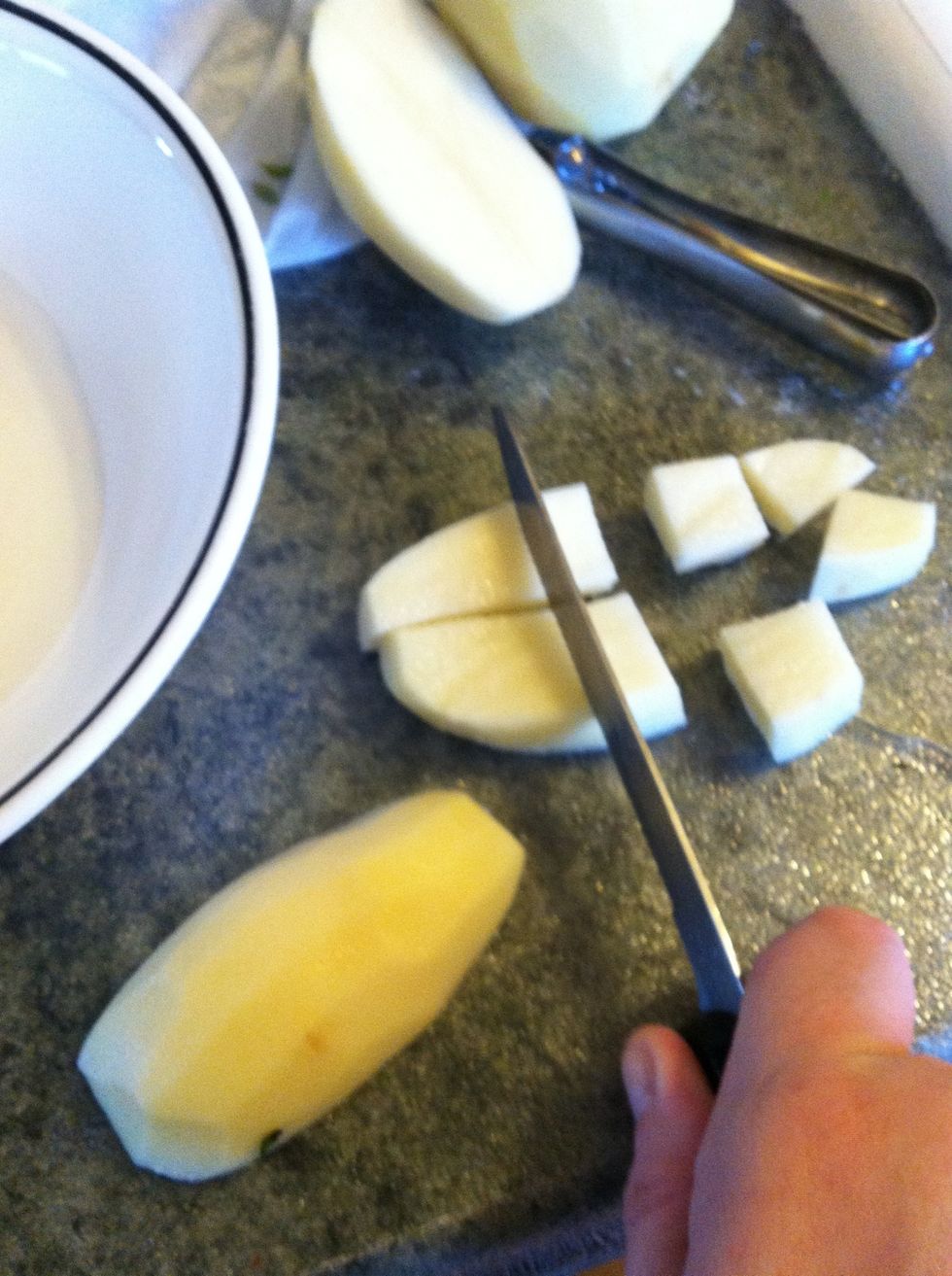 Slice the potatoes lengthwise at about an inch thickness. Then cut one inch strips. And follow that by making cubes. 👆👌😁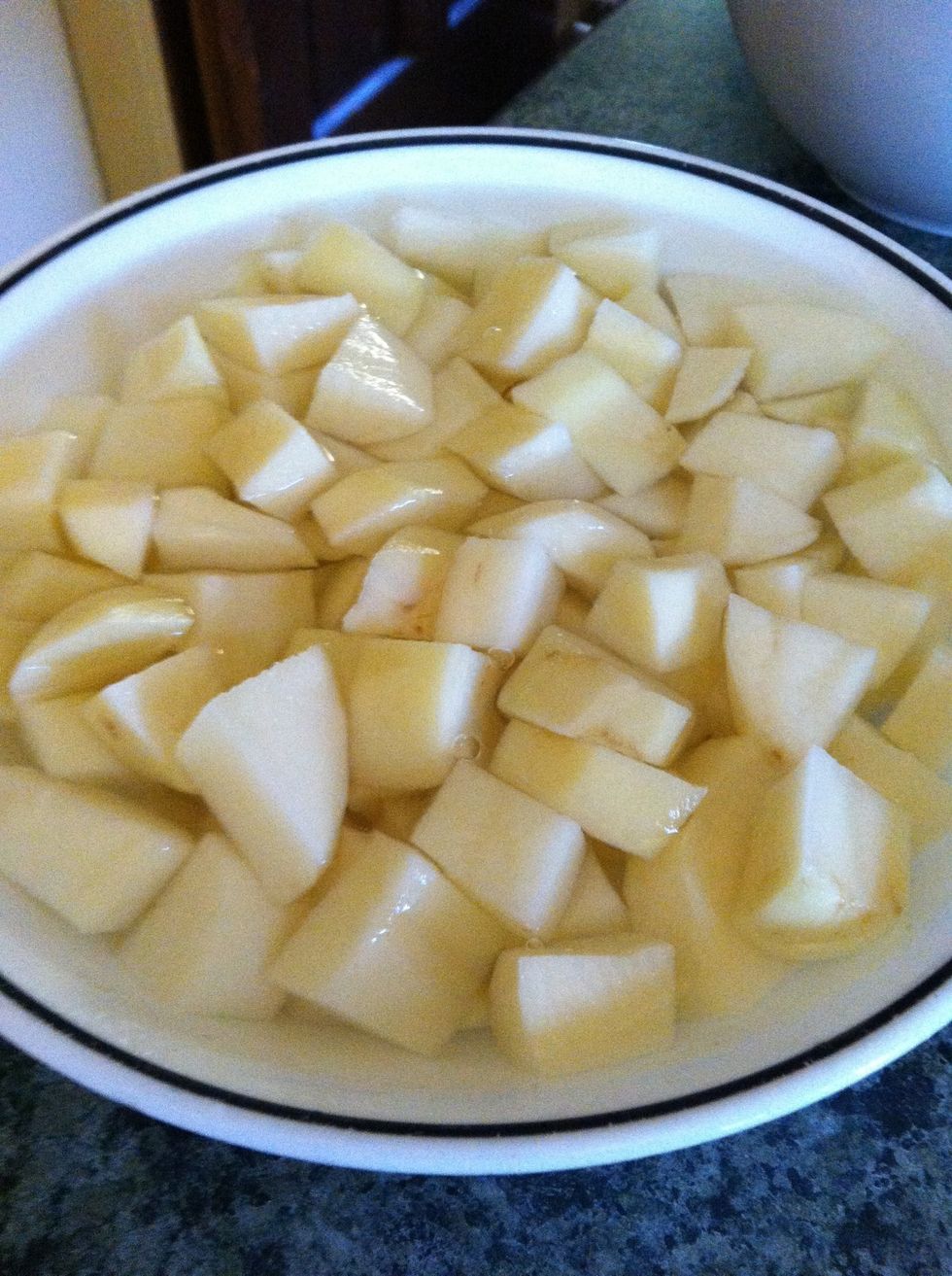 Place the cubes of starchy goodness into a bowl and cover w/ water. Let sit for two mins, rinse Put potato cubes back into bowl and cover completely in cold H2O. Cover w/ plastic wrap. Fridge time!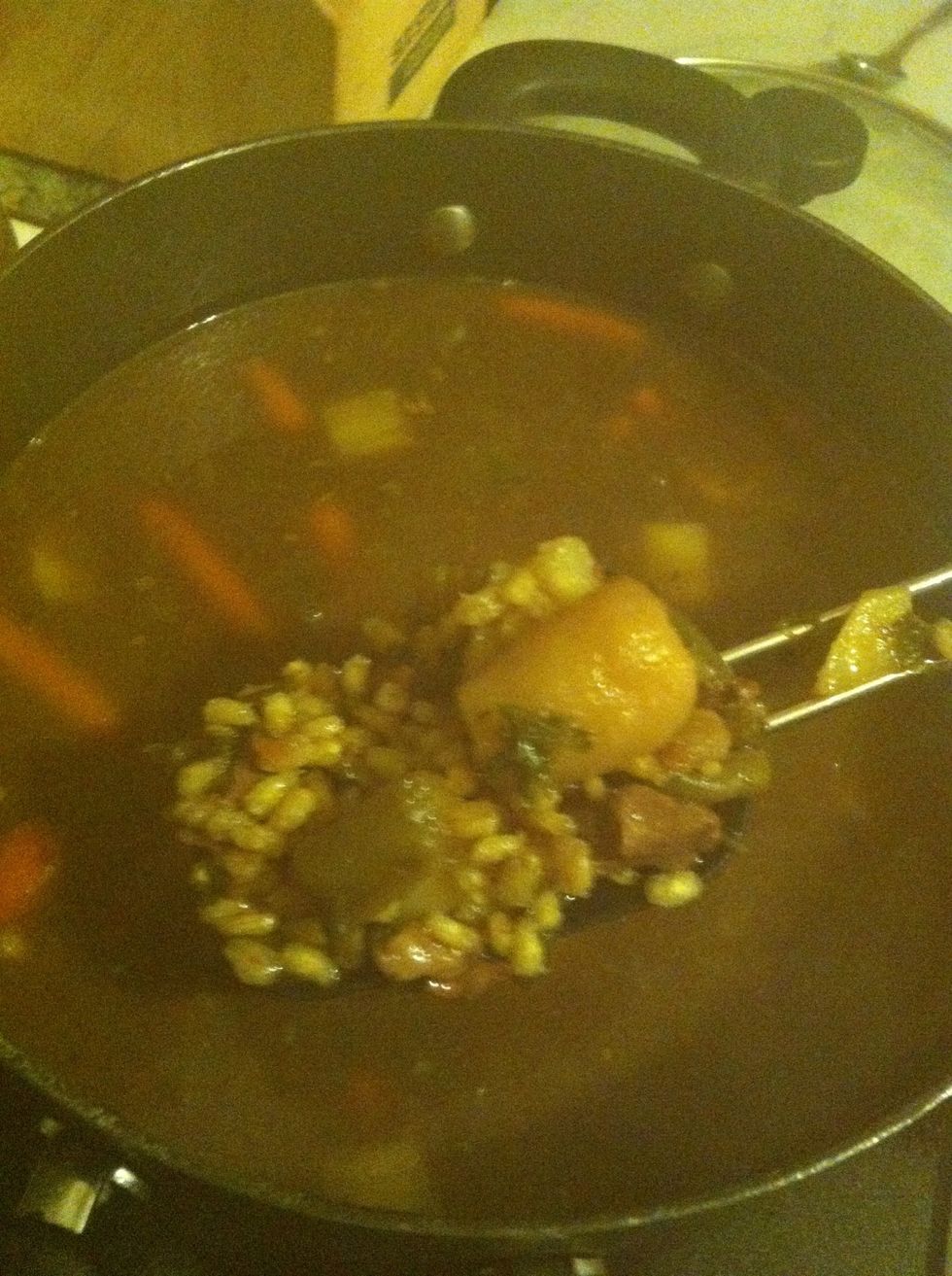 Strain potatoes and add to soup..also add 3/4c of barley. Bring up to slight boil and simmer while stirring occasionally. Cook for 50-55 mins or until barley is softened. Also, add chopped parsley now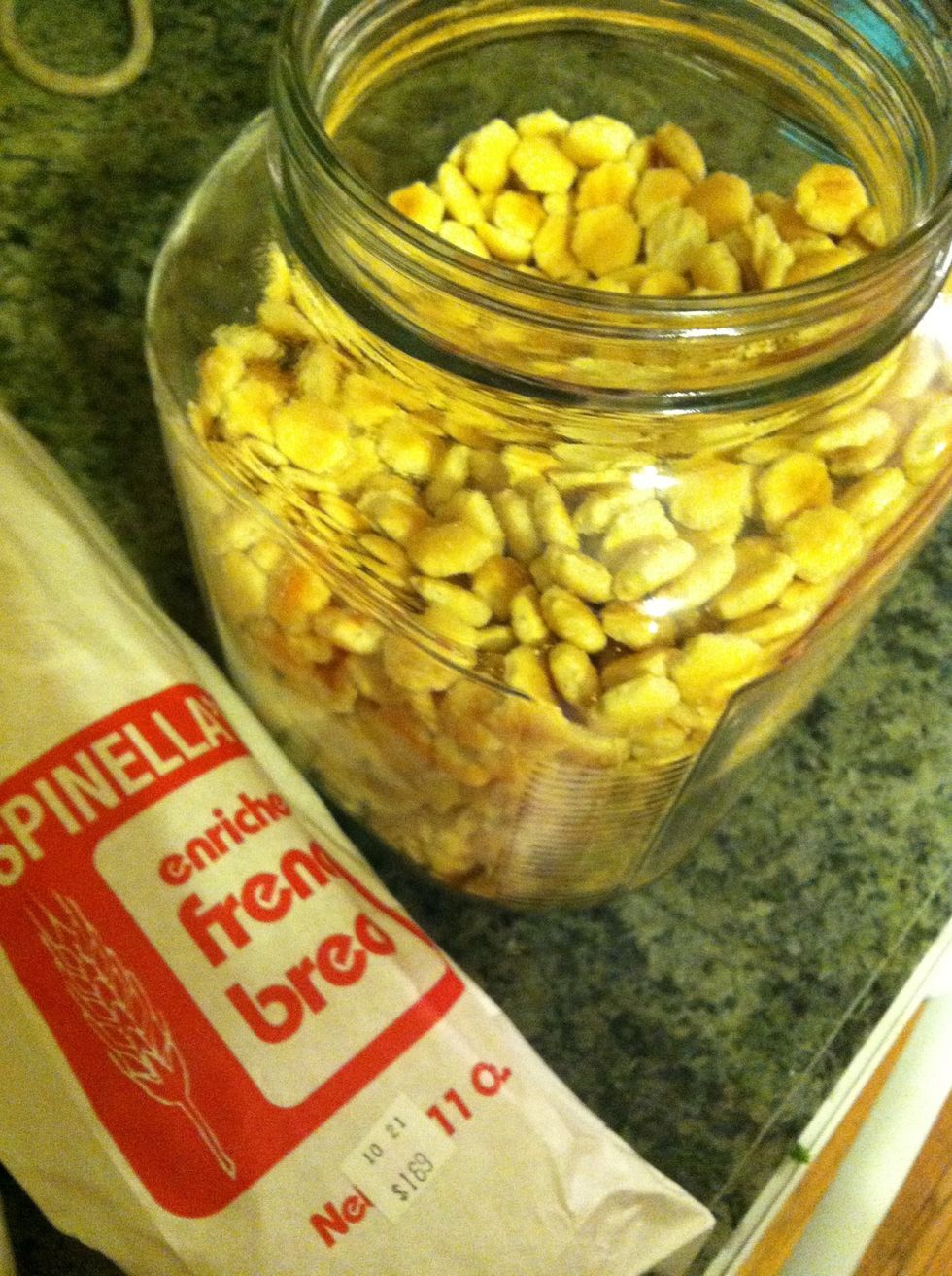 Serve in a big mug or bowl w/ crusty French bread and oyster crackers. I hope everyone enjoys!!! 😊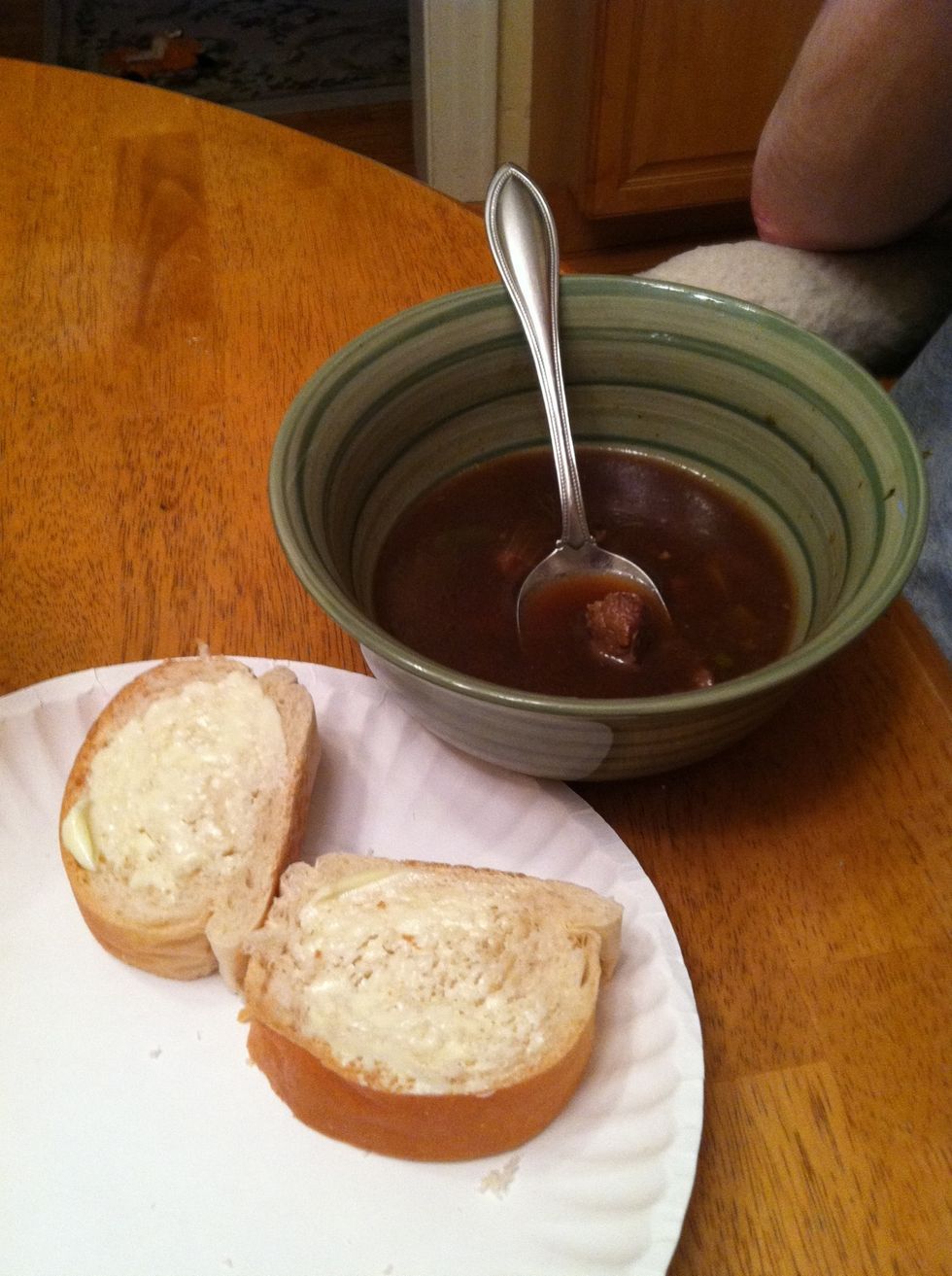 Almost done already!!! 😃👌👏👆❤
1/2lb Stew Beef, cut into smaller chunks
4.0pt Beef Stock
2.0pt Beef Broth
3/4c Pearl Barley
1.0 Frozen Green beans
12.0oz Sweet Baby Carrots
2.0 Sweet Onions
8.0oz Celery Hearts
8.0oz Fresh Parsnips
2.0 Russet Potatoes
1.0bnch Mix of Fresh Herbs; rosemary, thyme, oregano, parsley
1.0 Bouillon packet for beef
1.0 Packet of herb beef gravy; MacCormik
A Whole Lotta Love ❤😊