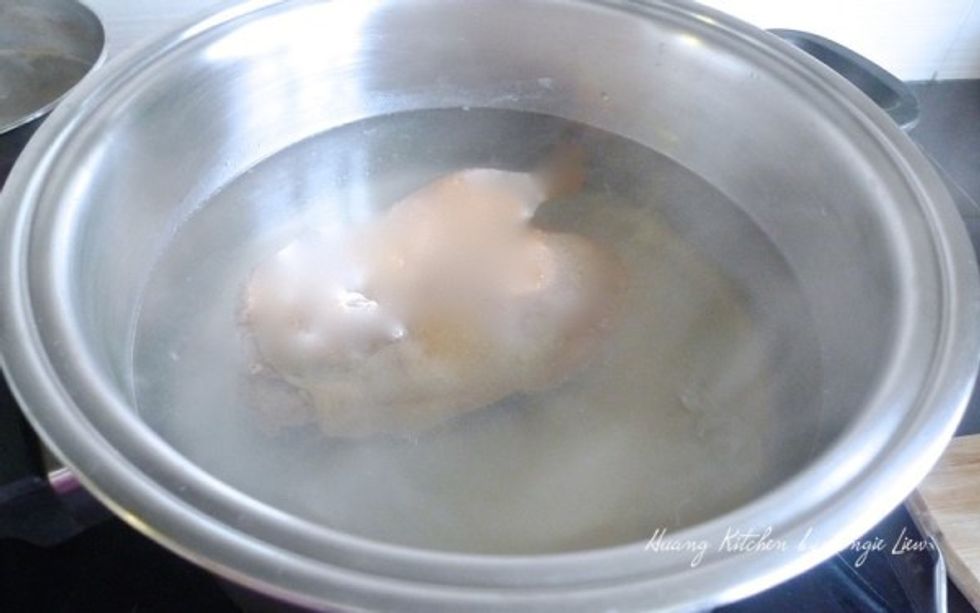 Separately, boil another 1.5 litre of water in another pot. Upon boiling, add 1/2 teaspoon salt and the half chicken. Boil on medium heat till chicken is thoroughly cooked, about 30 minutes.
Remove the chicken from the stock, cut into small pieces and set aside.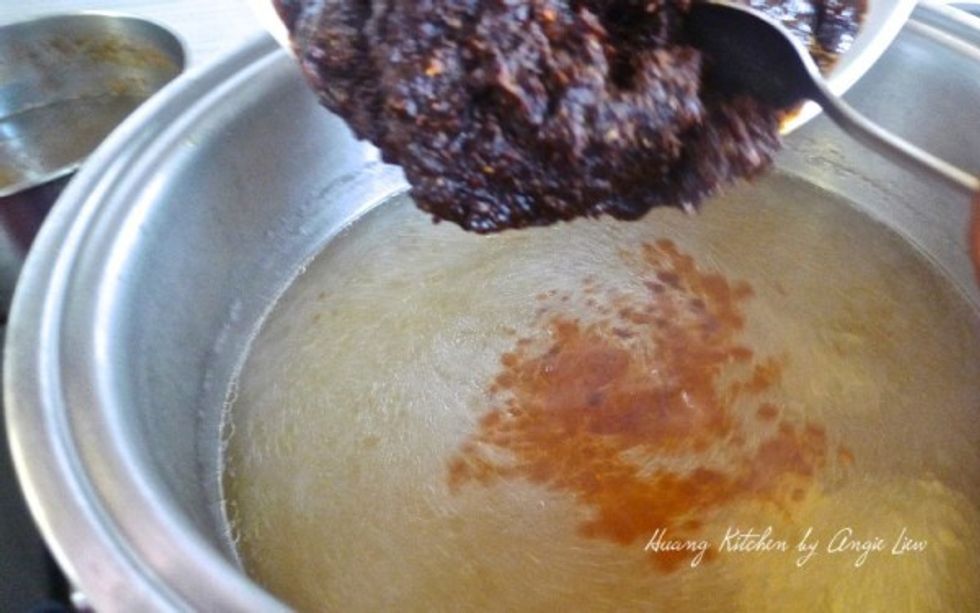 Then add in the sarawak laksa paste into the chicken stock.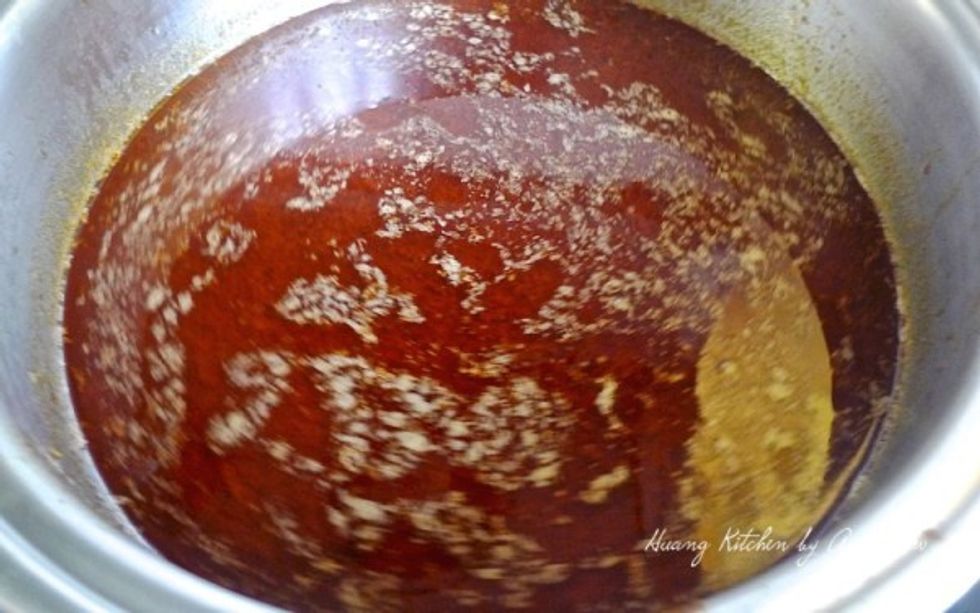 Mix the paste into the stock.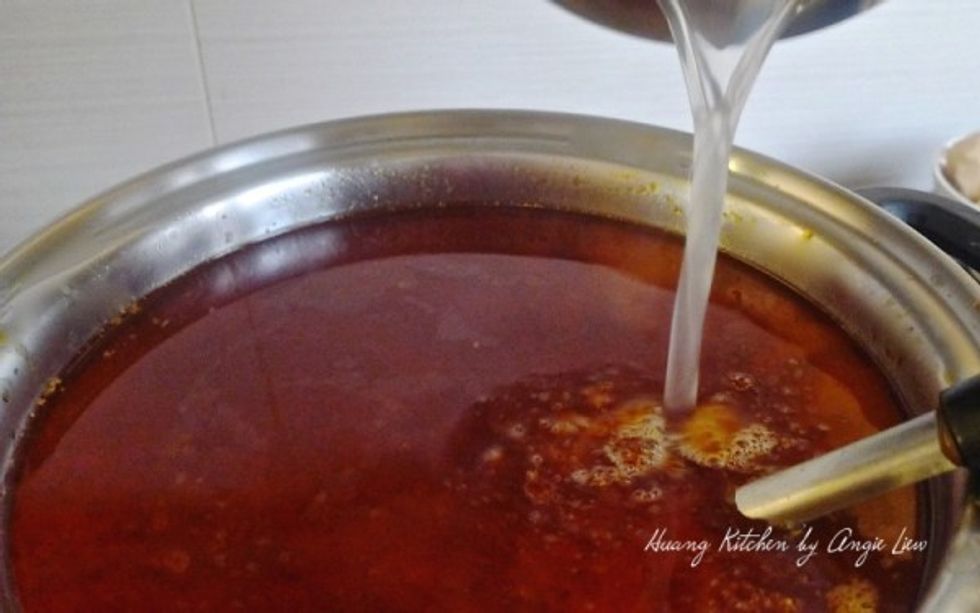 Add in the prawn stock.
Using medium to high heat, boil the chicken and prawn stock for at least 30 minutes.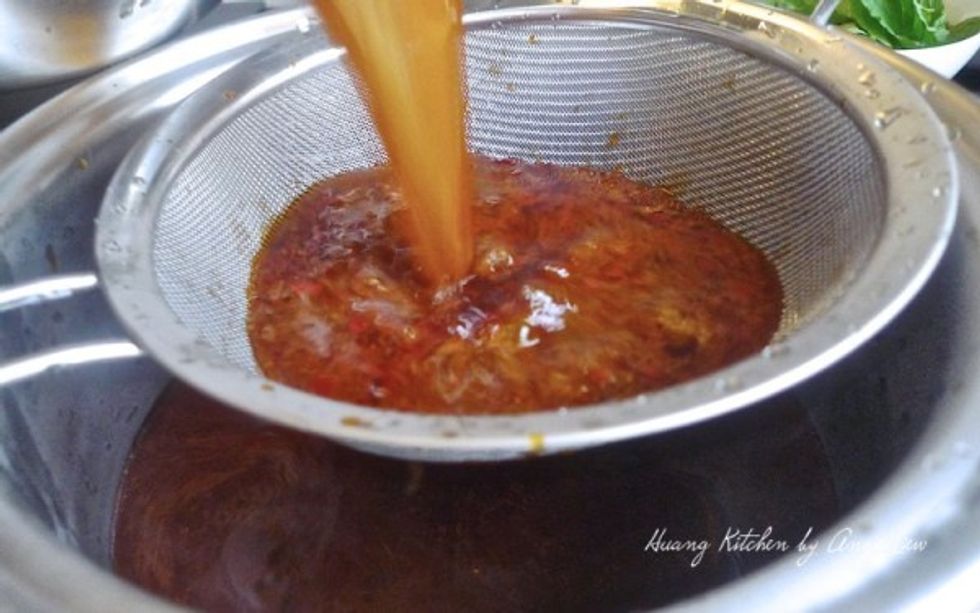 Then turn off heat and sieve the stock using a strainer by pouring the stock into another pot to remove the spice.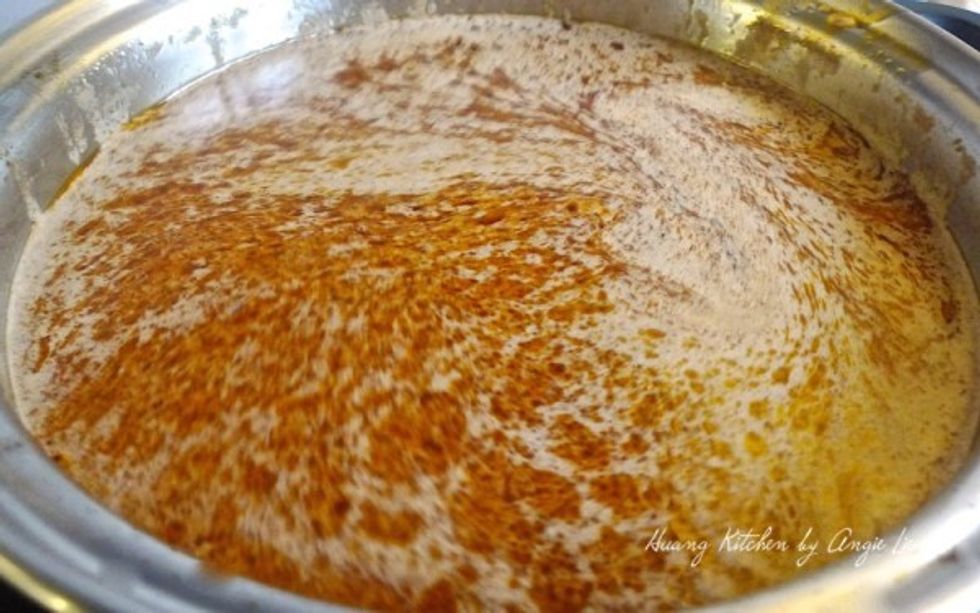 Bring the stock (now the laksa soup) to a boil again.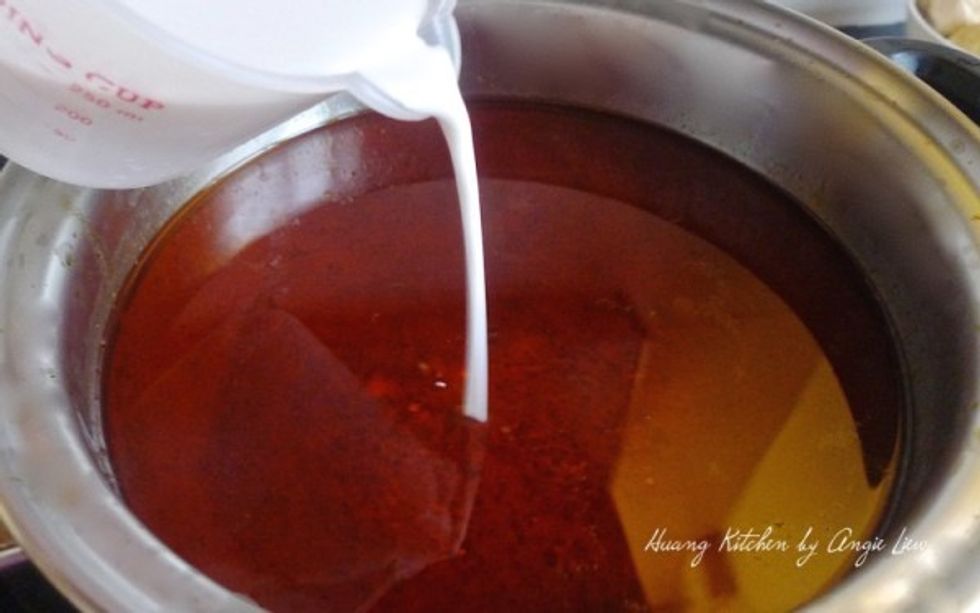 Then add in the coconut milk gradually while stirring. Lastly add salt and sugar to taste. And we're done!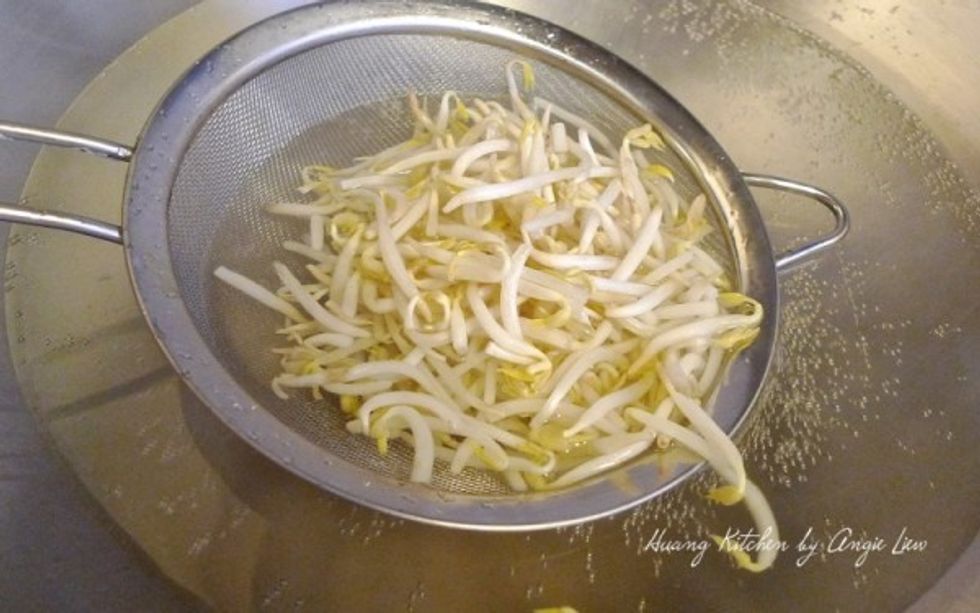 Using freshly boiled water, blanche the bean sprouts for 1 minute, drain and set aside.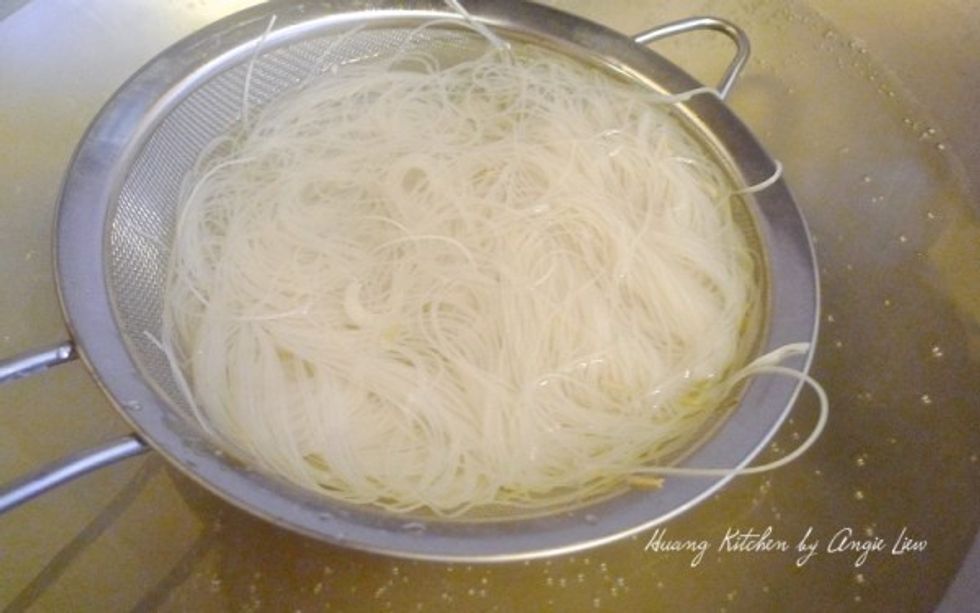 Next, cook the pre-soaked meehoon by blanching in the boiling water for 1 minute. Drain and set aside.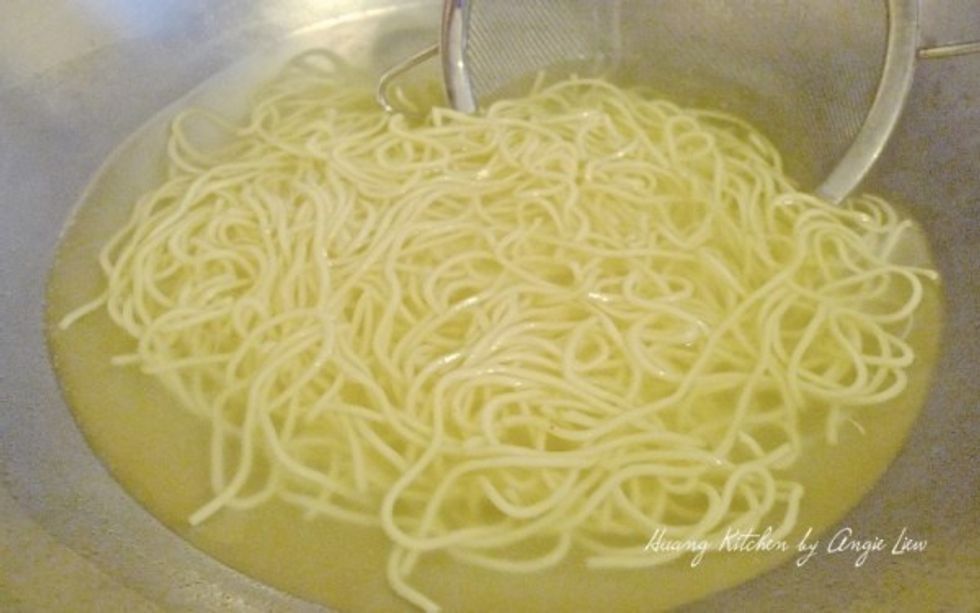 Then blanched yellow noodles for 1 minute. Drain and set aside.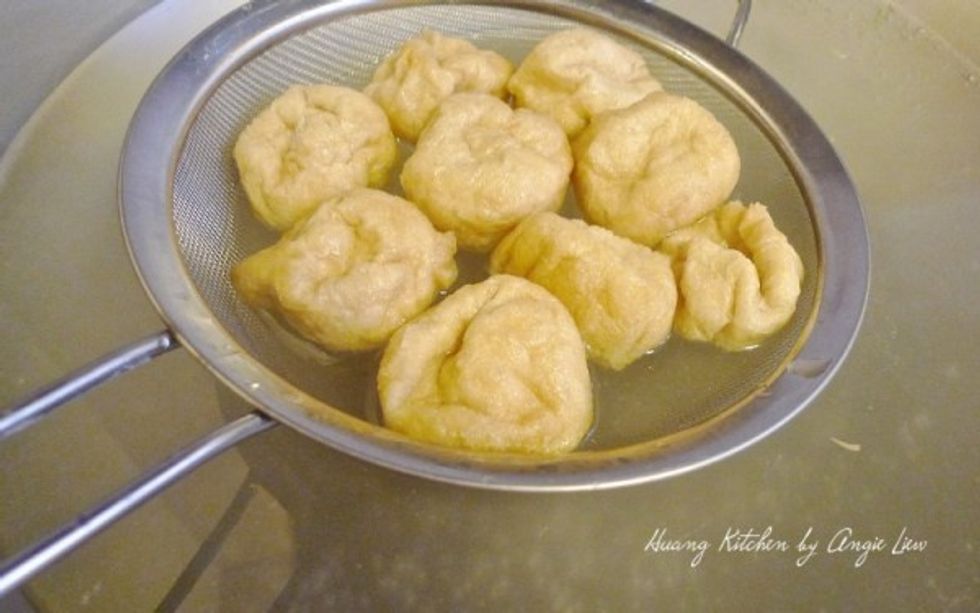 Lastly, blanch some fried tofu in the boiling water, to remove excess oil and then drain well.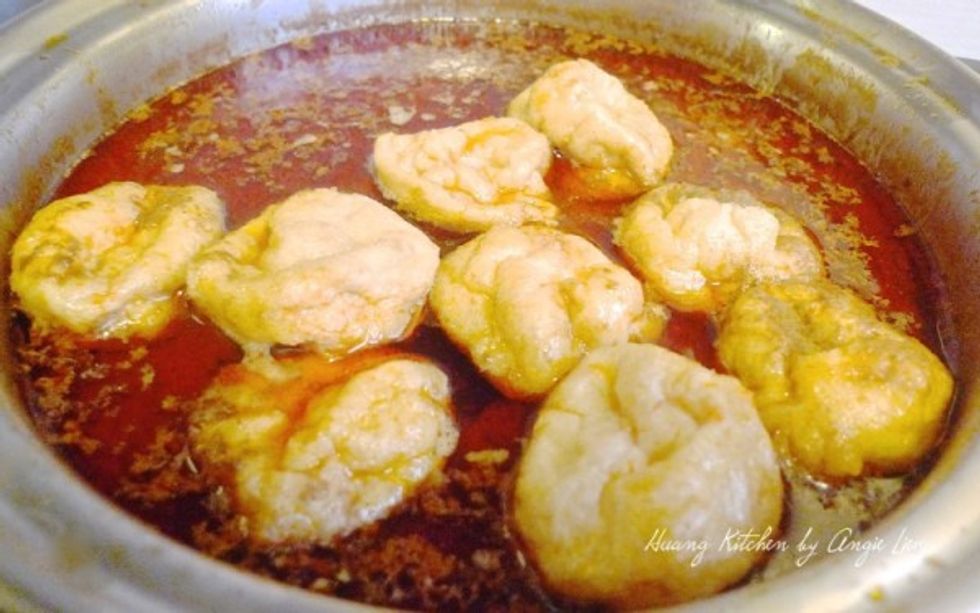 Put the drained tofu into the laksa soup.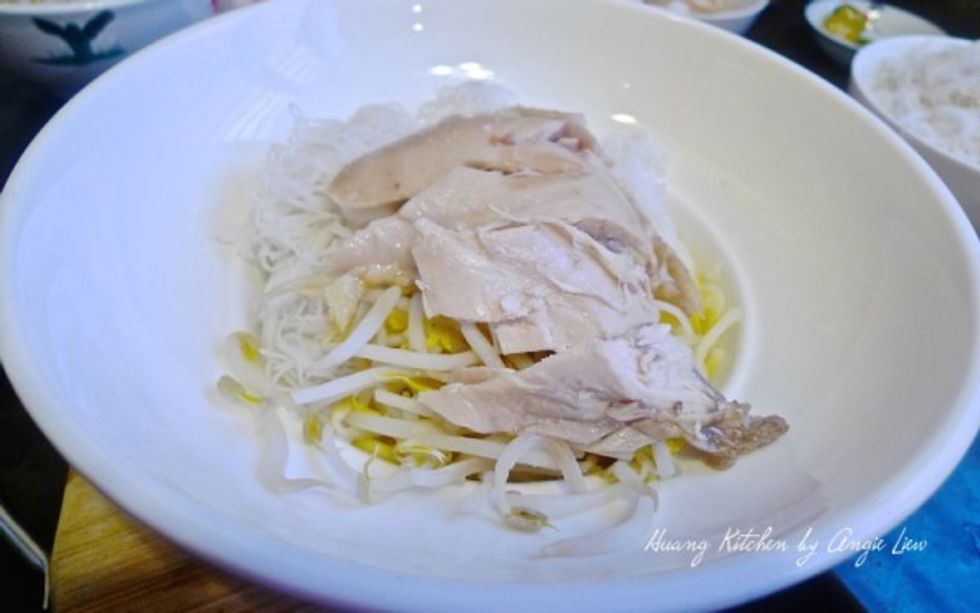 To serve, place blanched noodles and rice vermicelli into a bowl. Then add bread sprouts, chicken pieces and prawns.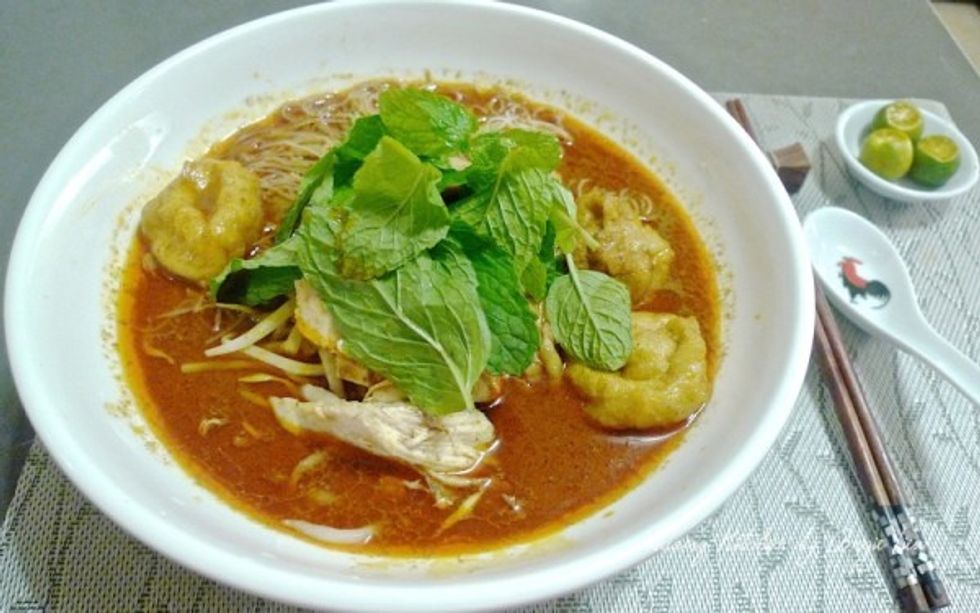 Pour the laksa soup over the noodles and ingredients in the bowl. Top with some fresh mint leaves and squeeze lime juice (optional) over the soup before serving.
300.0g rice vermicelli
300.0g yellow noodles
300.0g sarawak laksa paste
300.0g bean sprouts
1/2 chicken
6.0 lime
2.5l water
300.0g medium-sized prawns
200.0g coconut milk
1.0Tbsp salt
1.0tsp sugar
1.0bnch fresh mint leaves
Huang Kitchen
For more step-by-step recipes and cooking tips, visit my website at \nhttp://www.huangkitchen.com