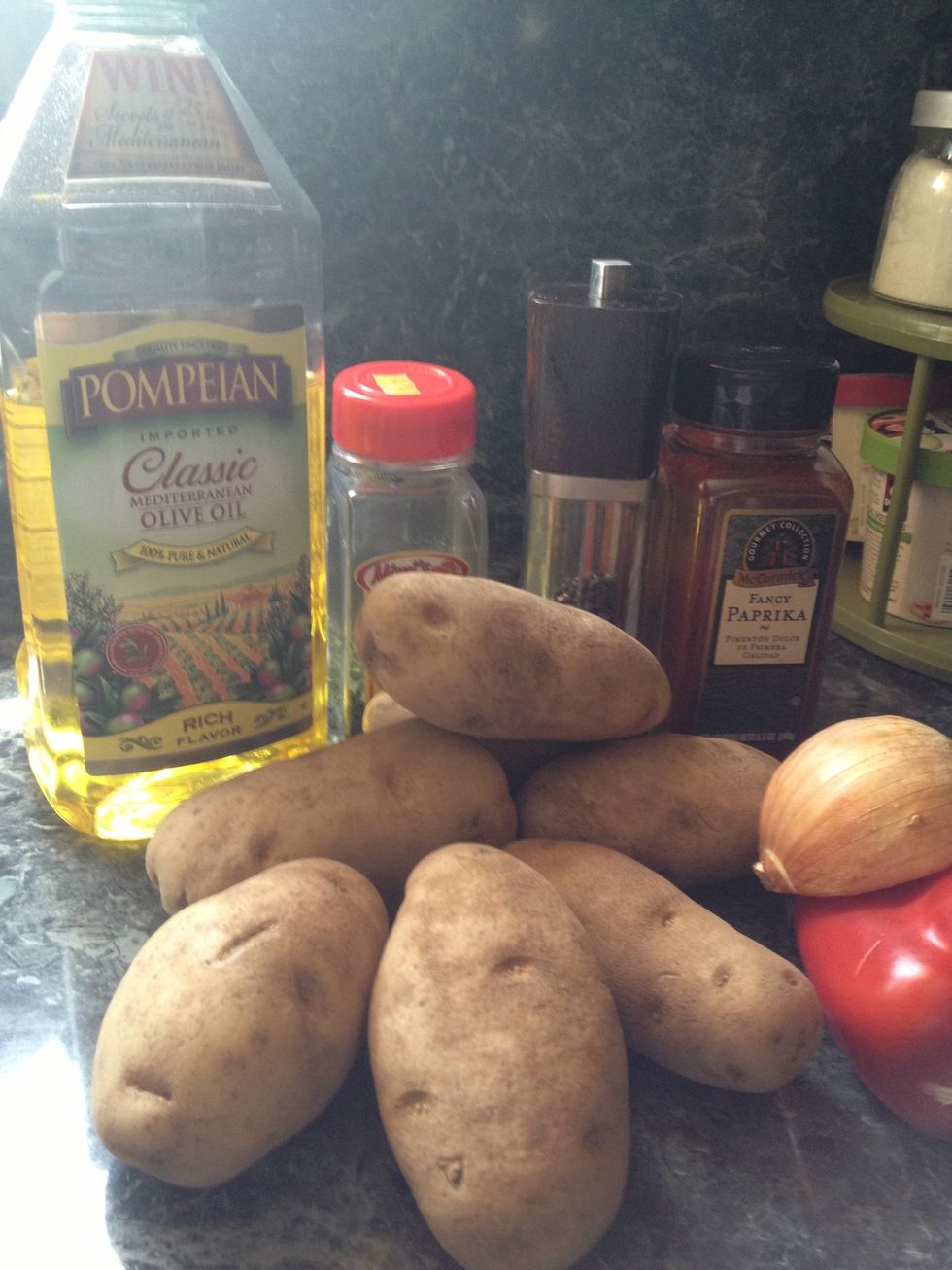 Cast.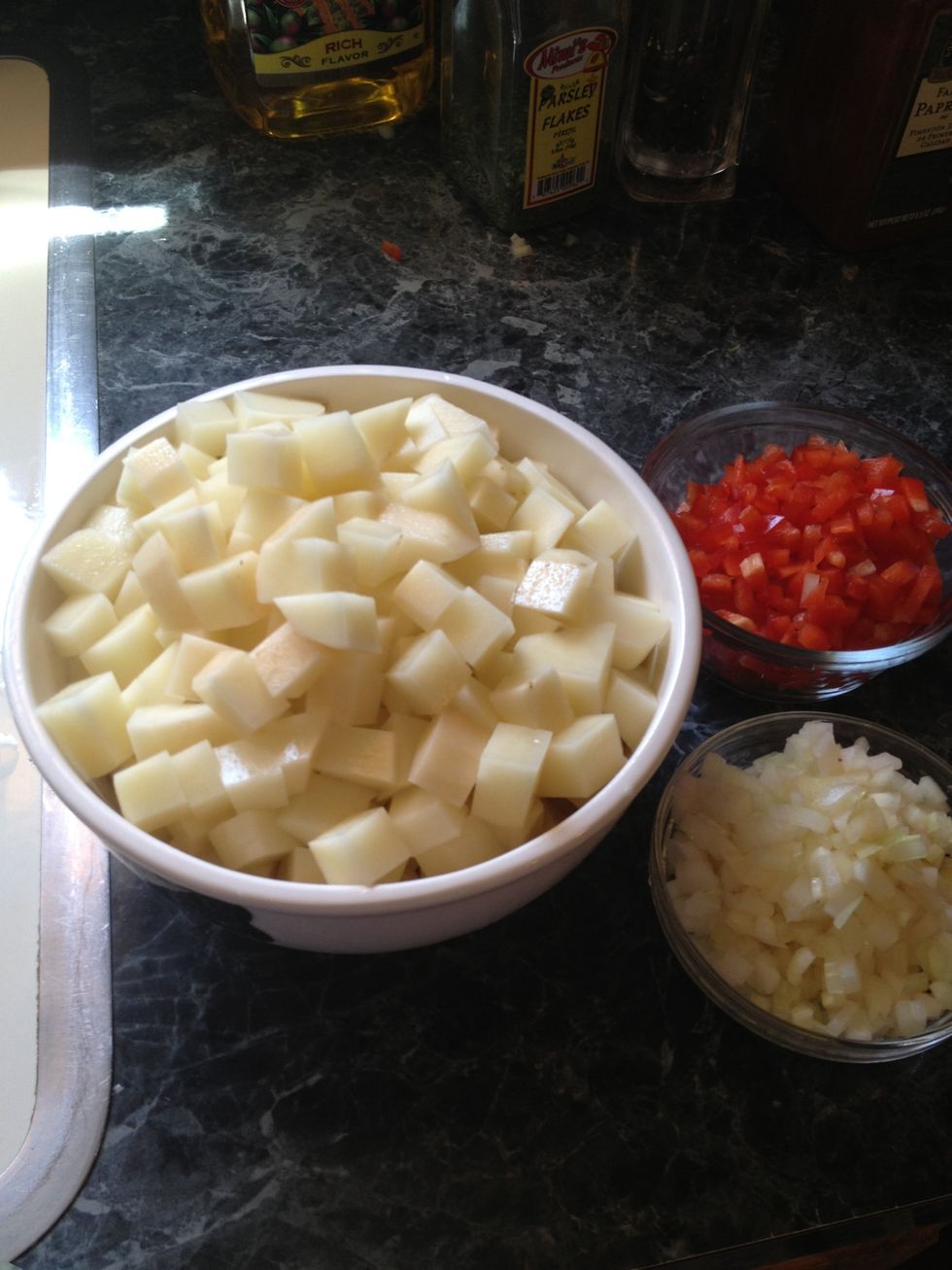 Chop the potatoes. Dice the onions and peppers set aside.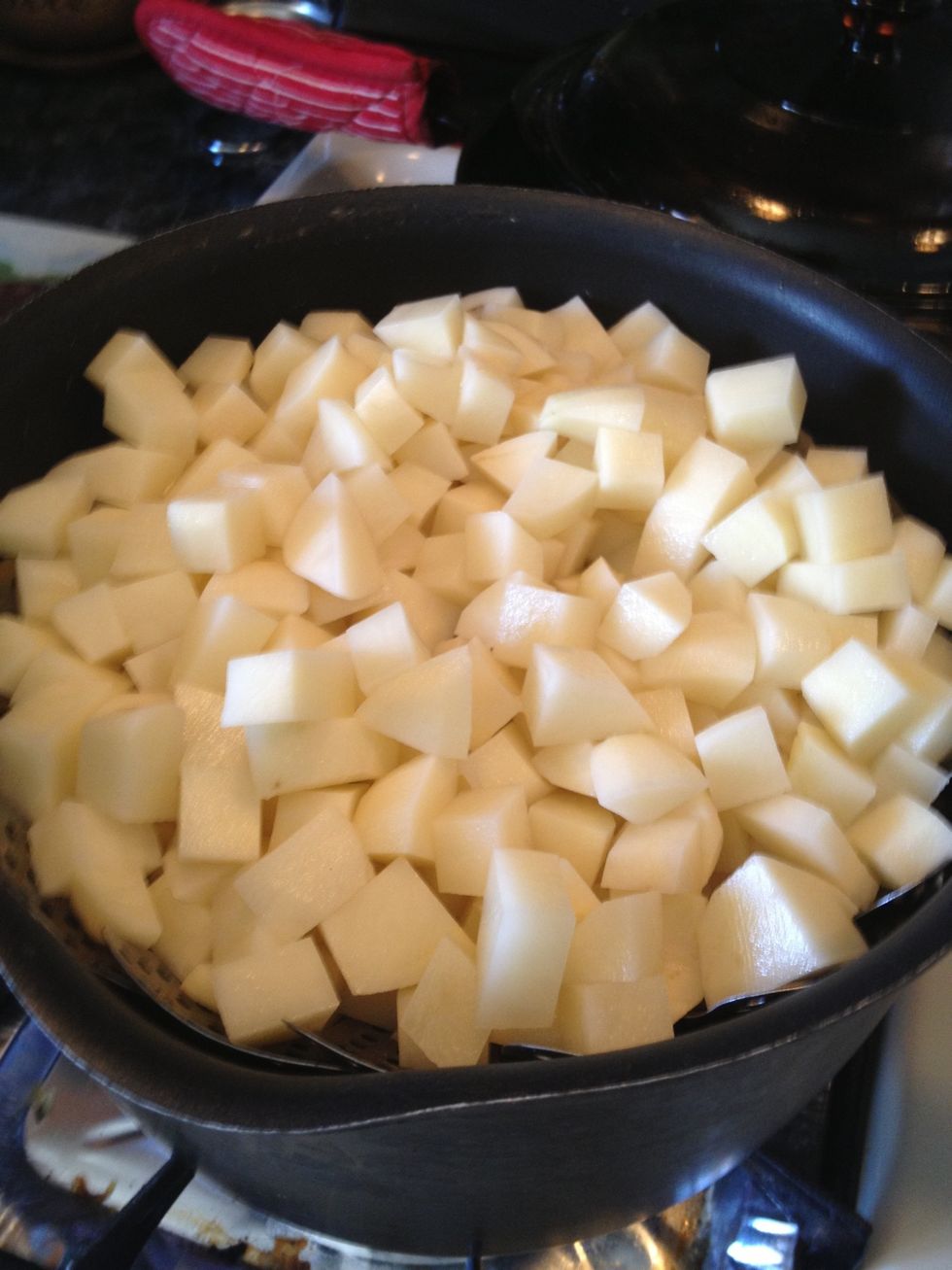 Bring a pot of of water to boil. Put steamer basket inside pot and steam for 20 minutes. You can also boil until firm for 15 minutes.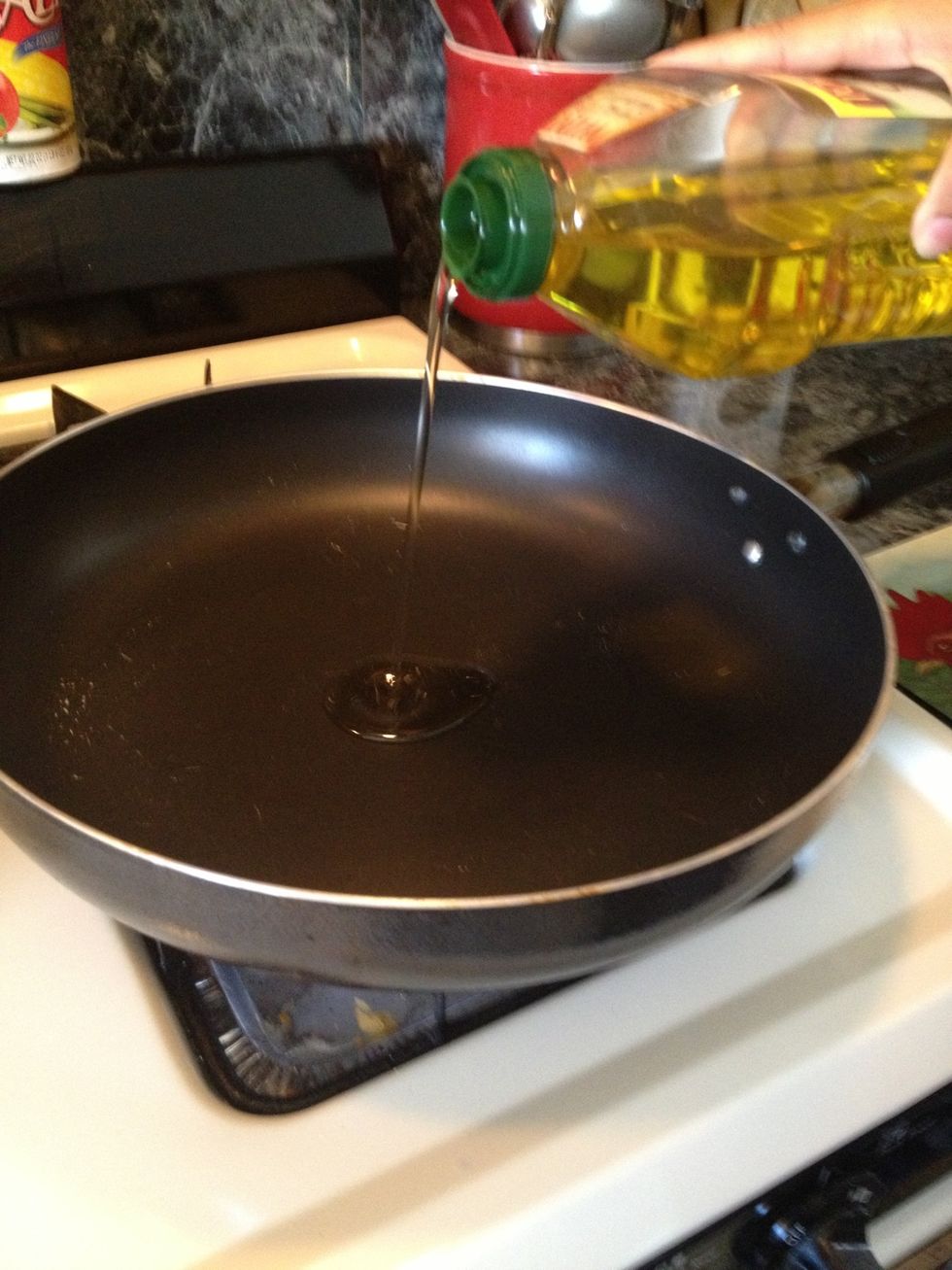 In a skillet over medium heat, add 2 tbs of oil.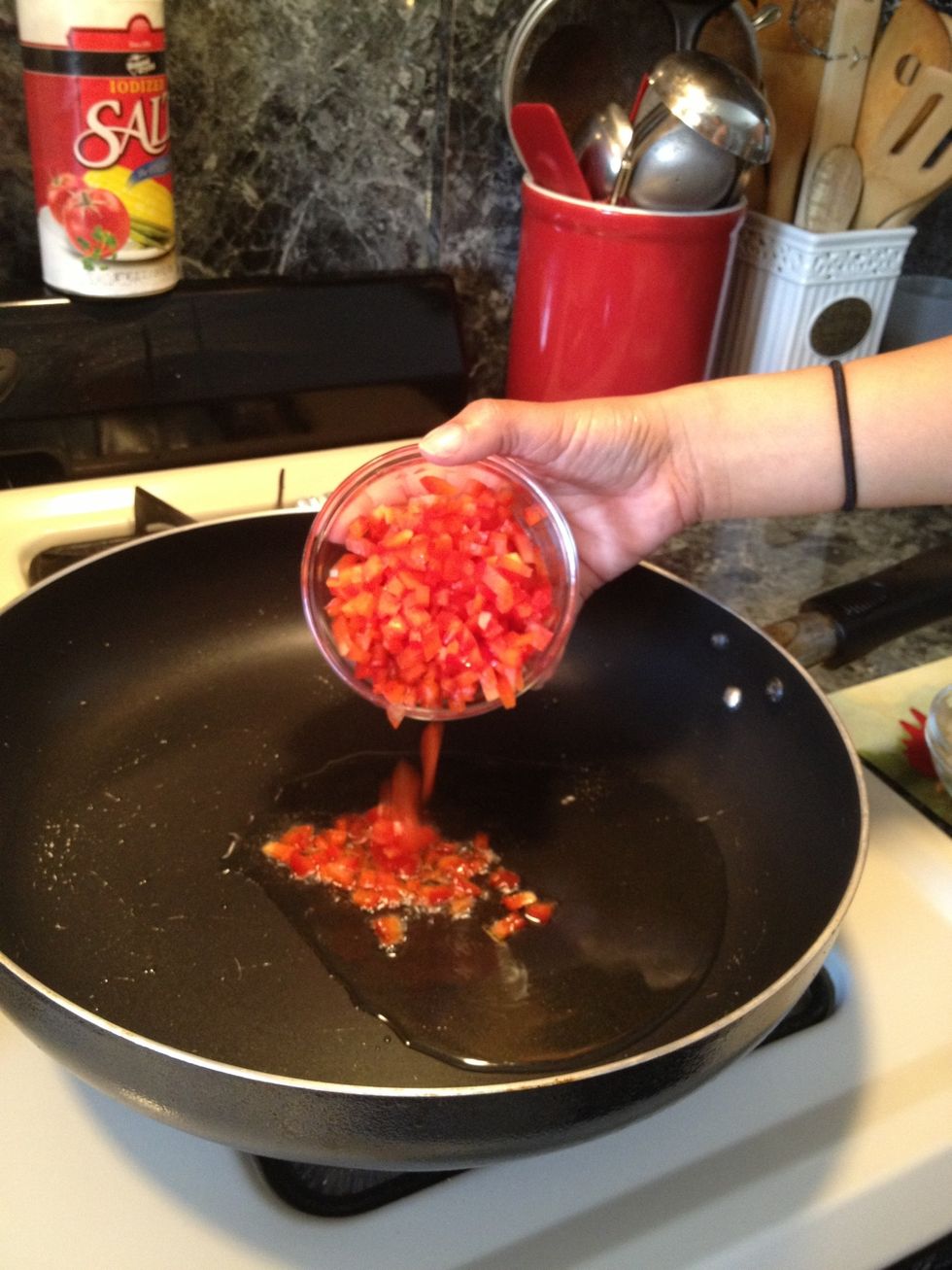 Add the red peppers.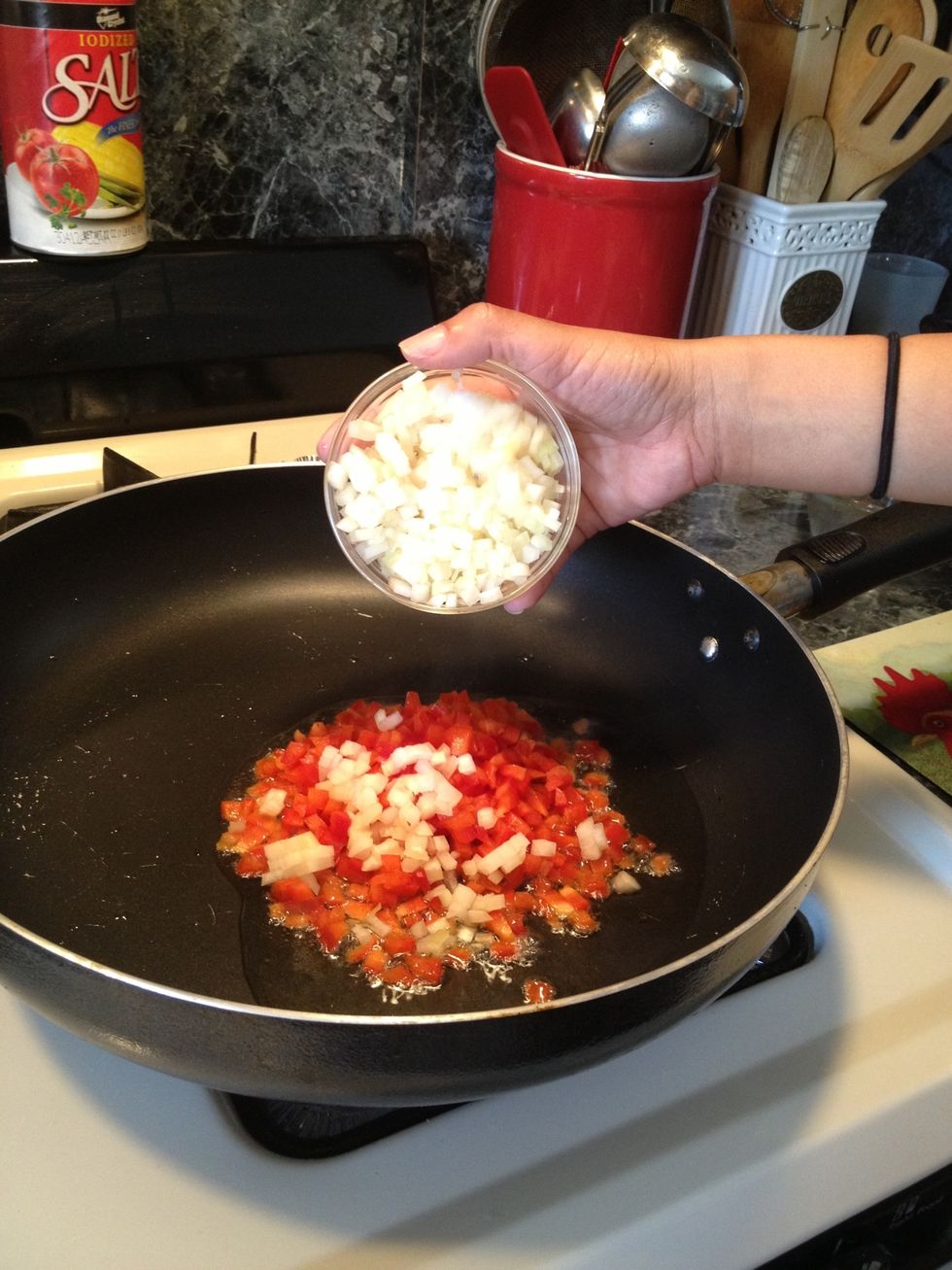 Add the onion.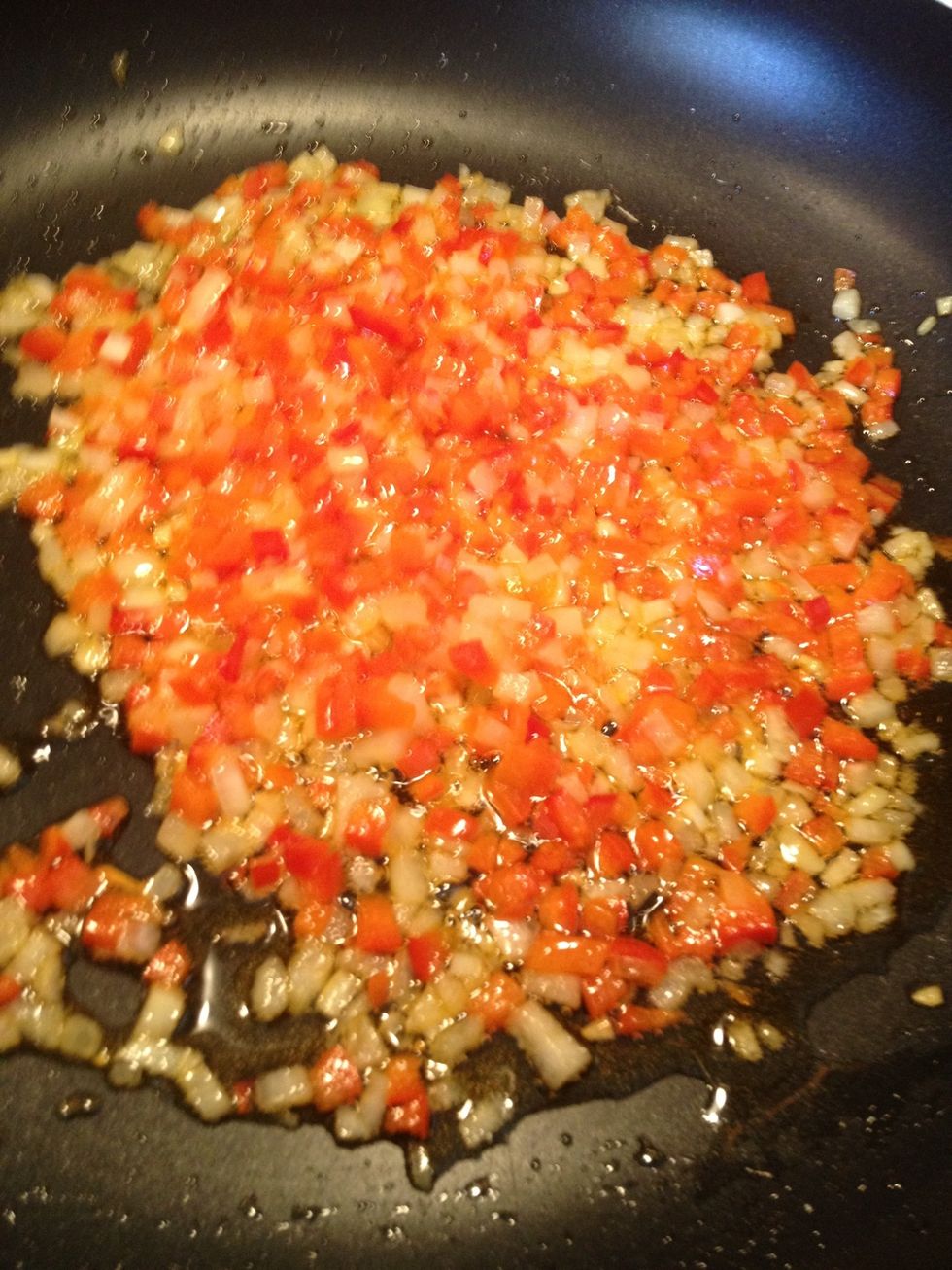 Nice and soft.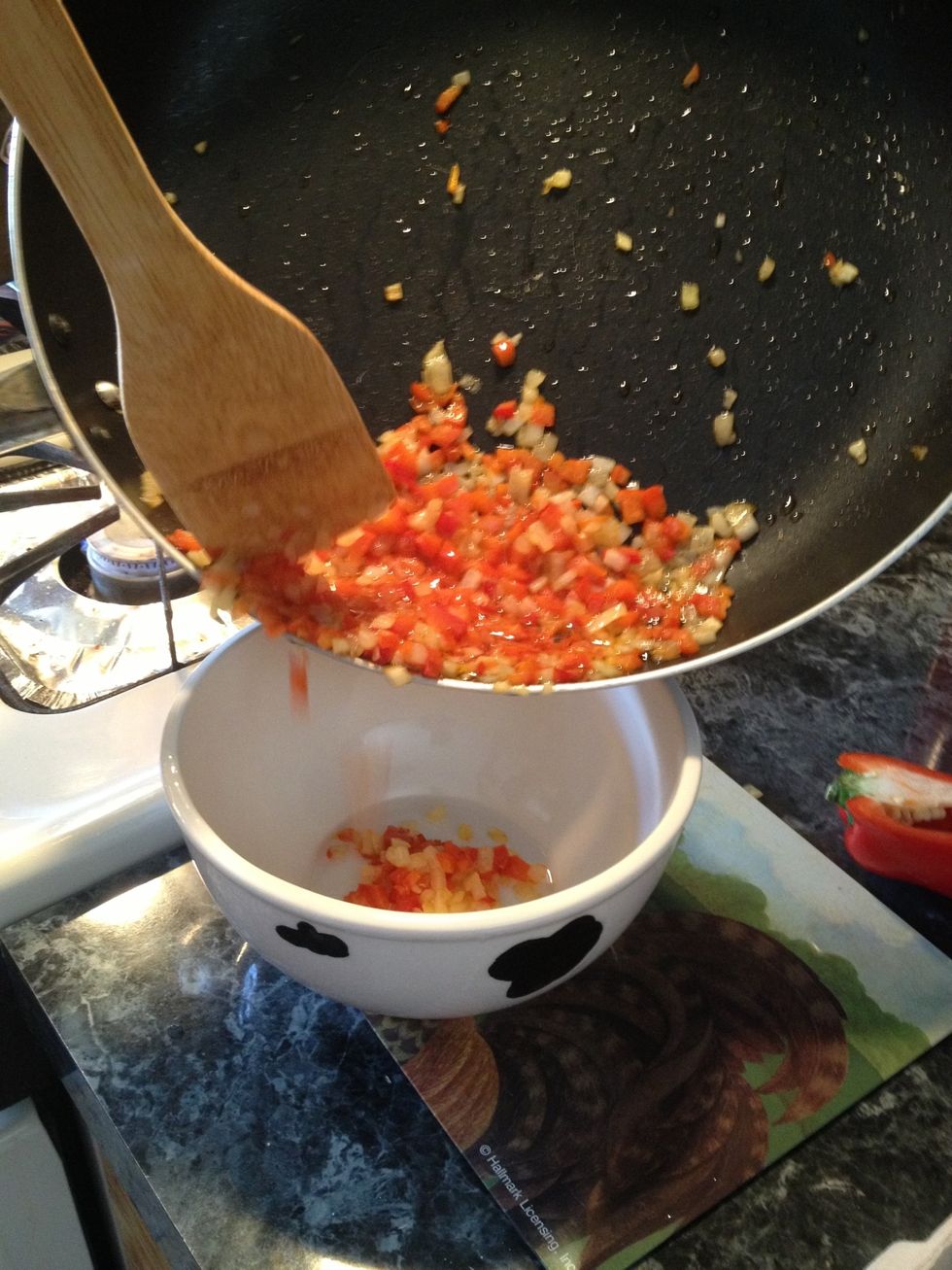 Transfer cooked onions and pepper to a bowl.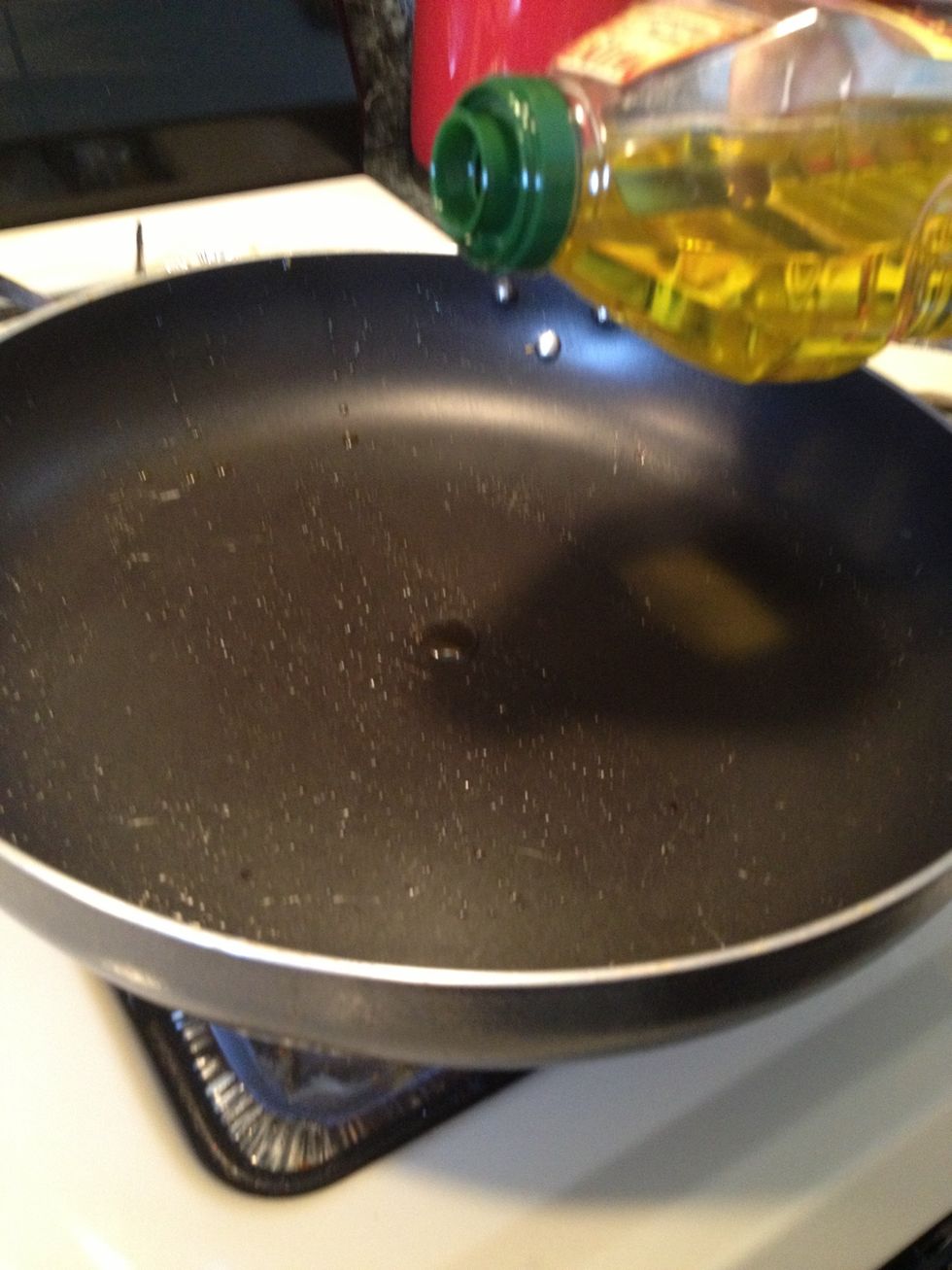 Pour remainder oil to the pot over medium high heat.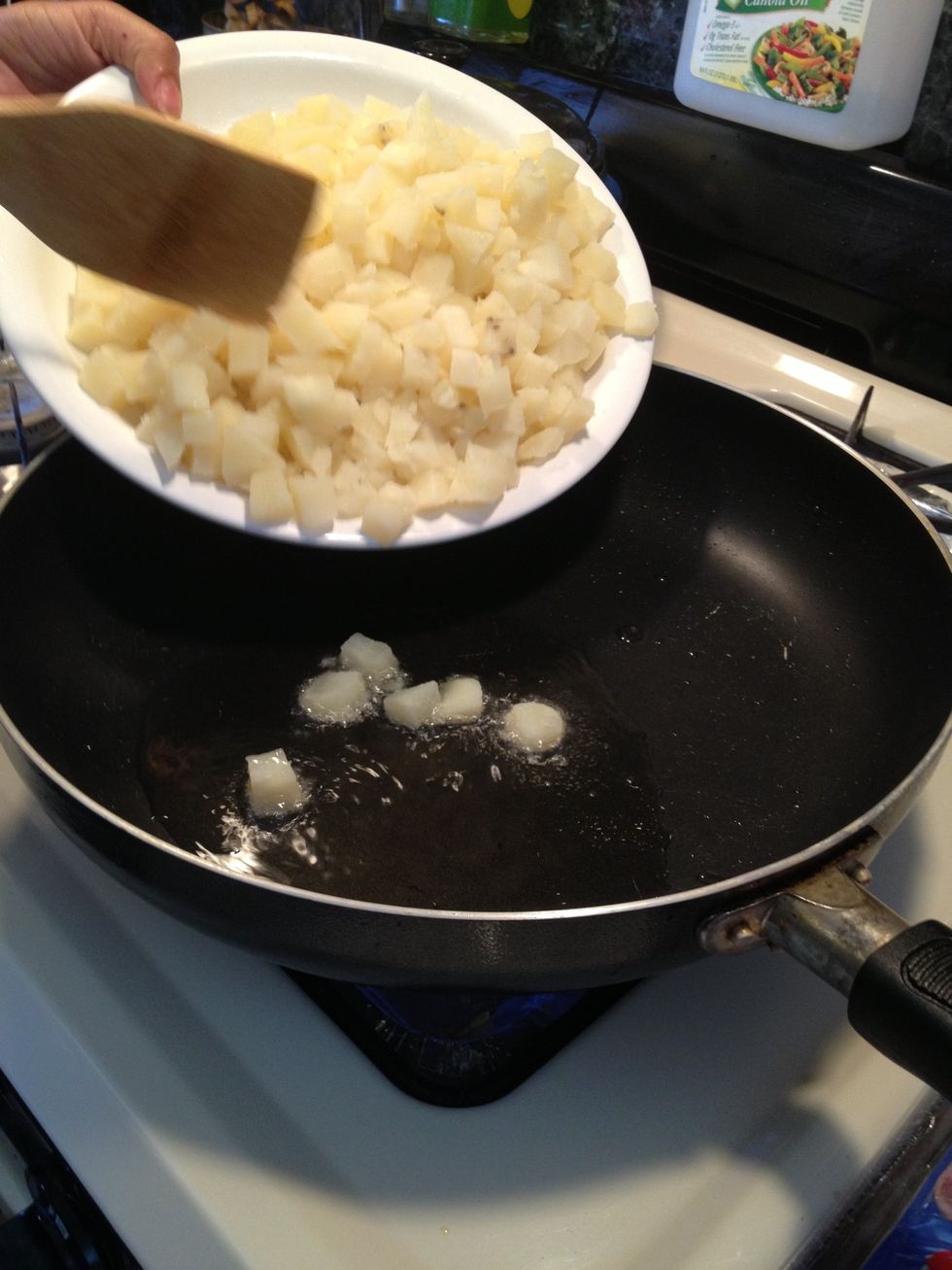 Add potatoes.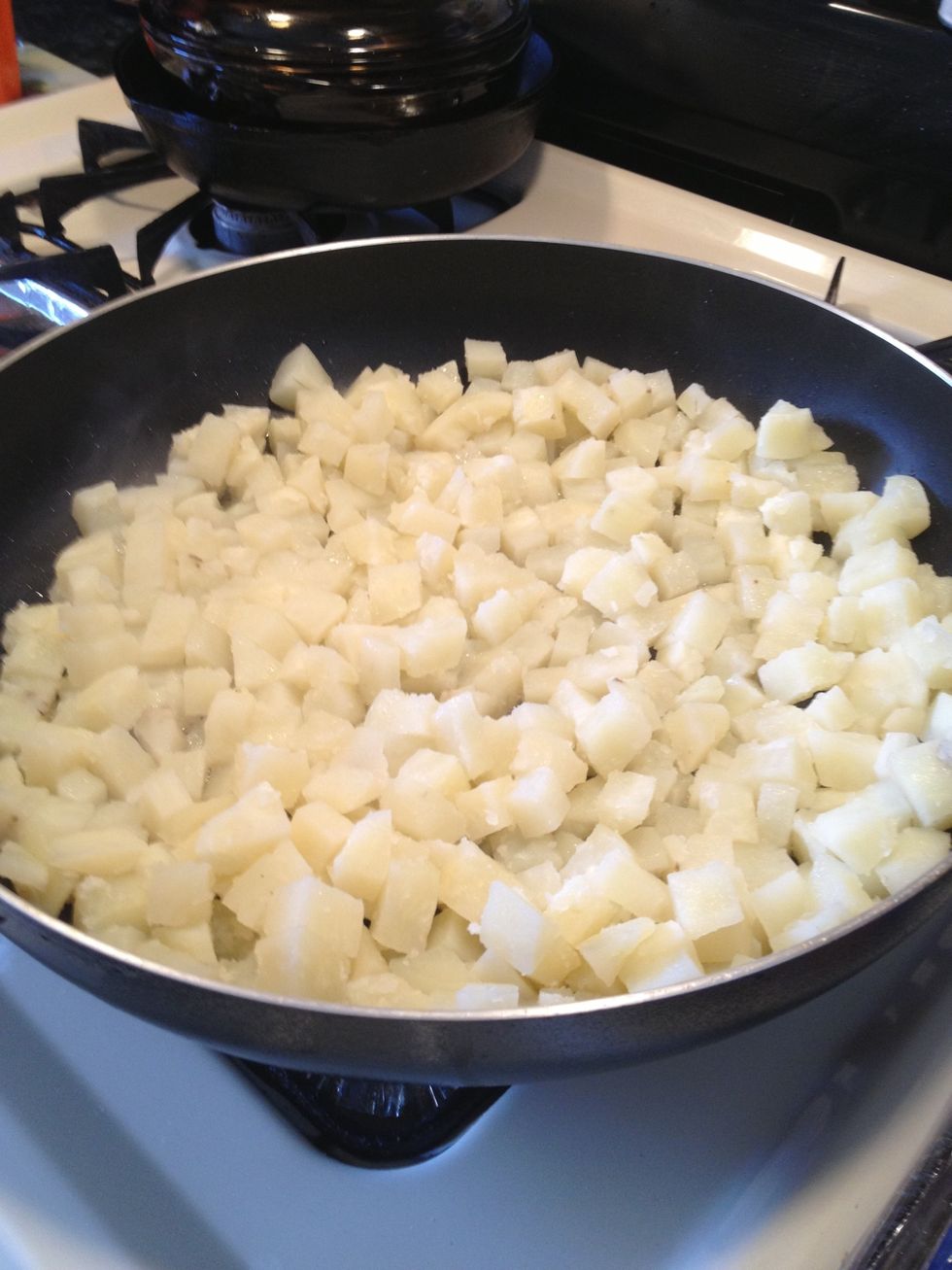 Spread potatoes in one layer.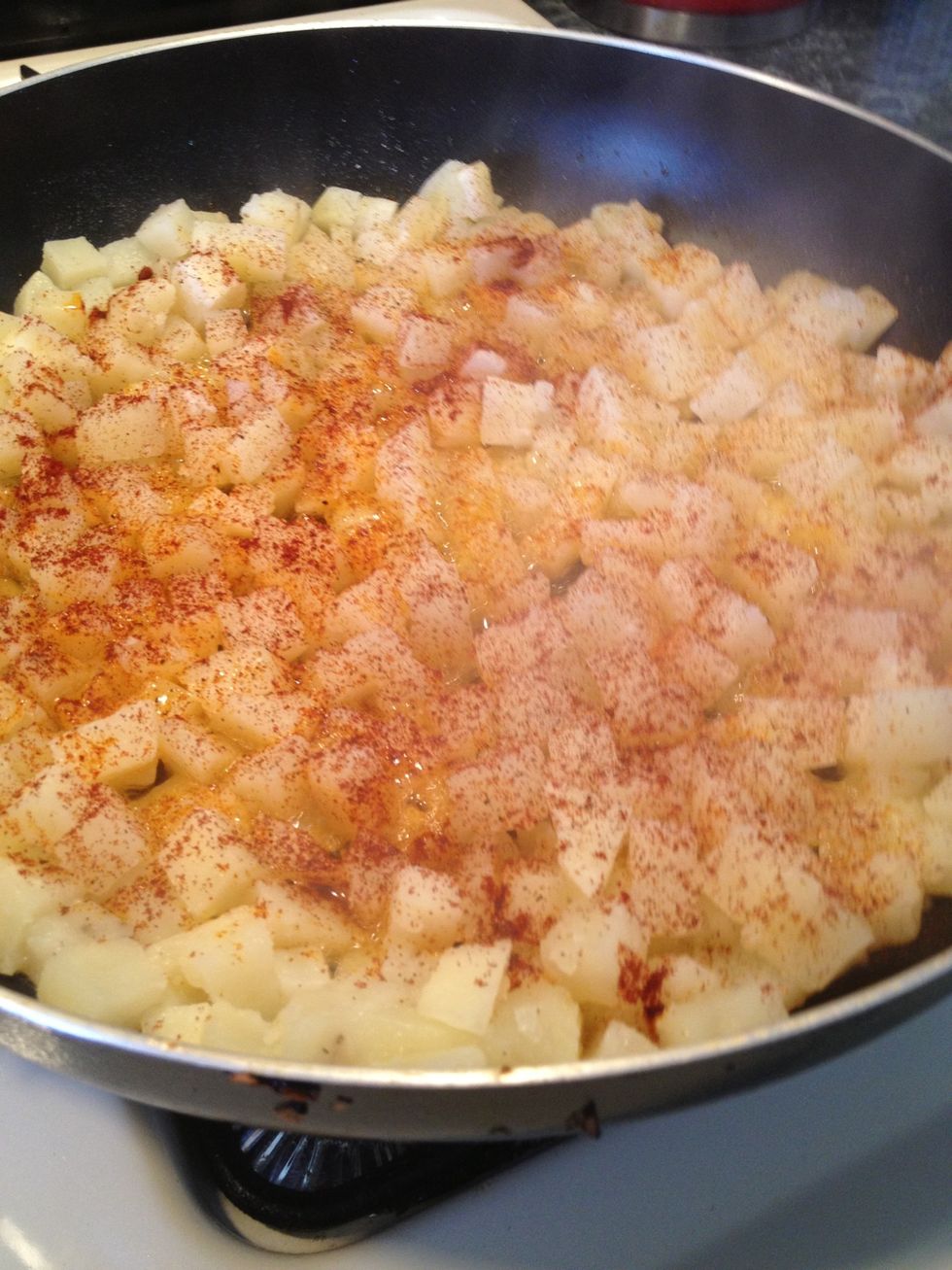 Sprinkle on some paprika.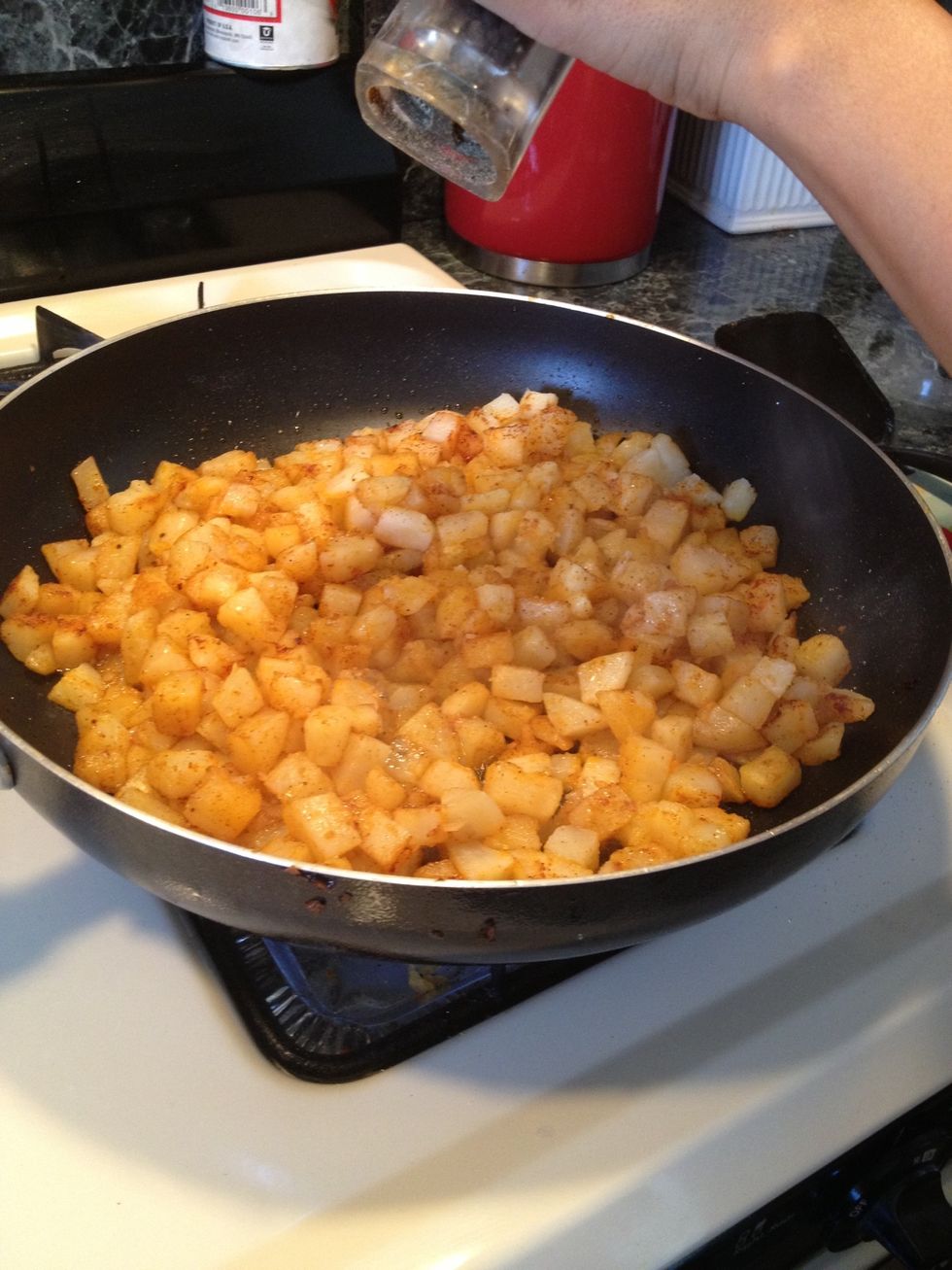 Add more pepper.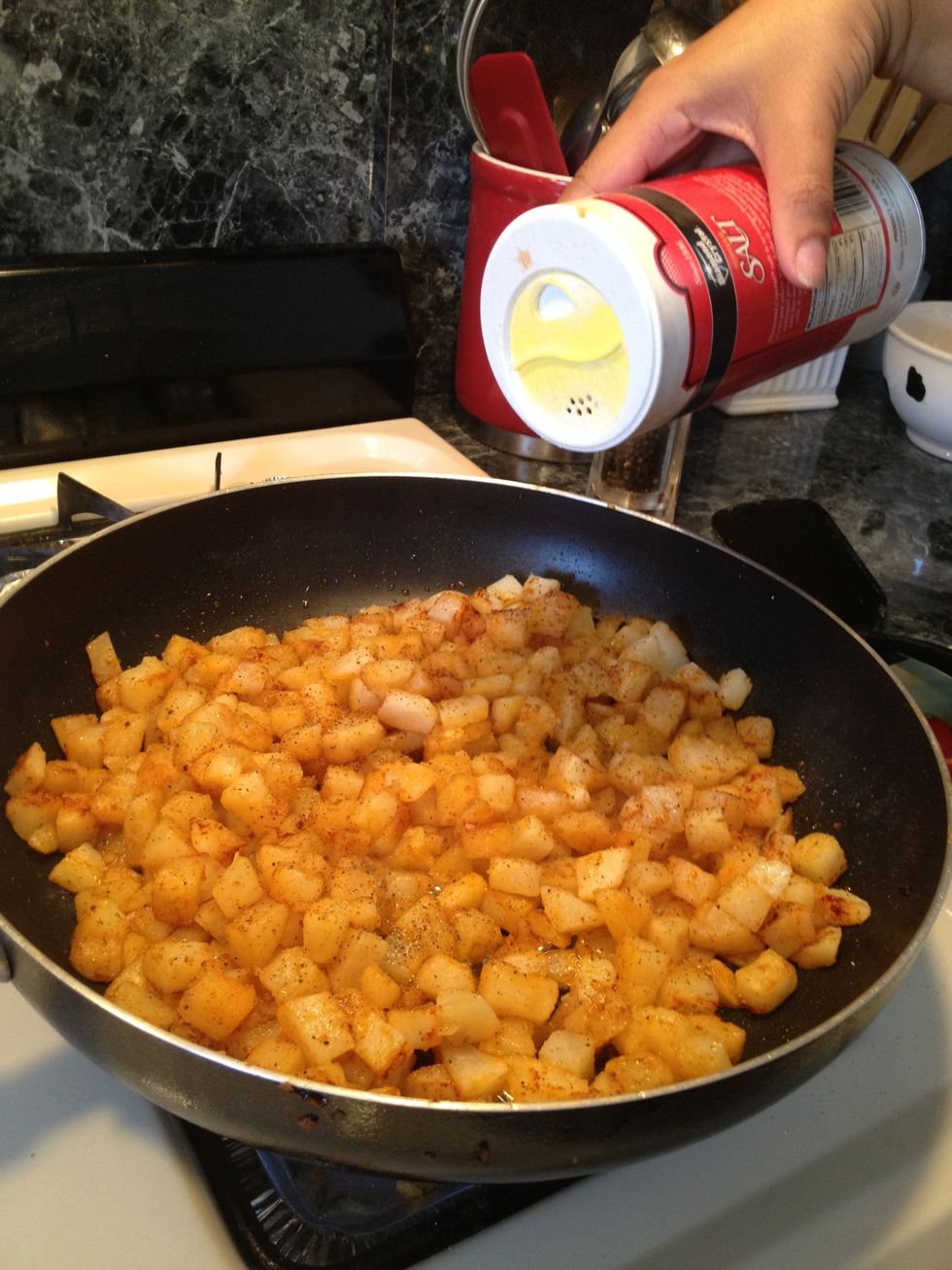 Add more salt (optional)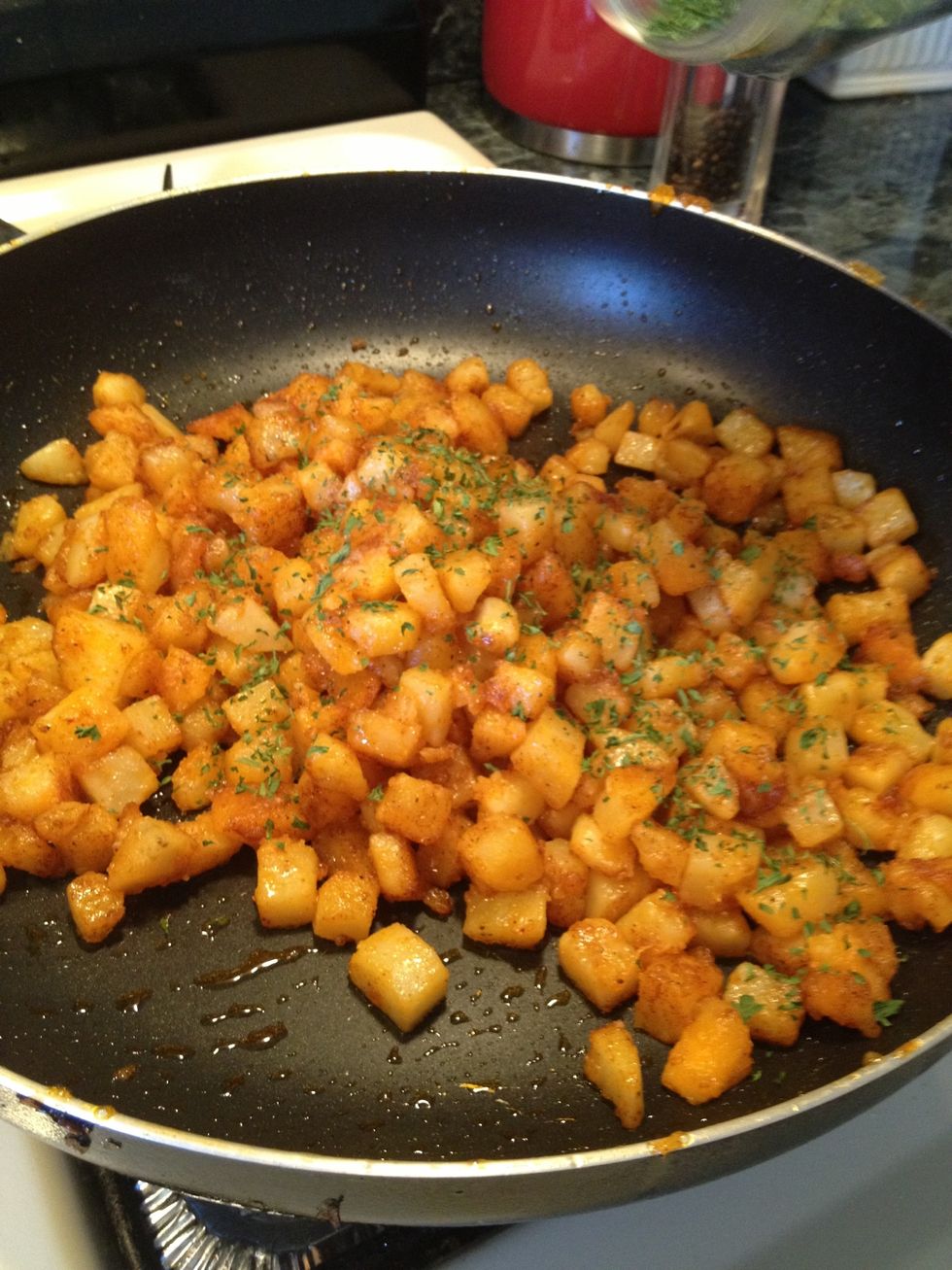 Time to add the parsley. Feel free to use fresh chopped parsley. It is even better. I had none so I had to improvise. ☺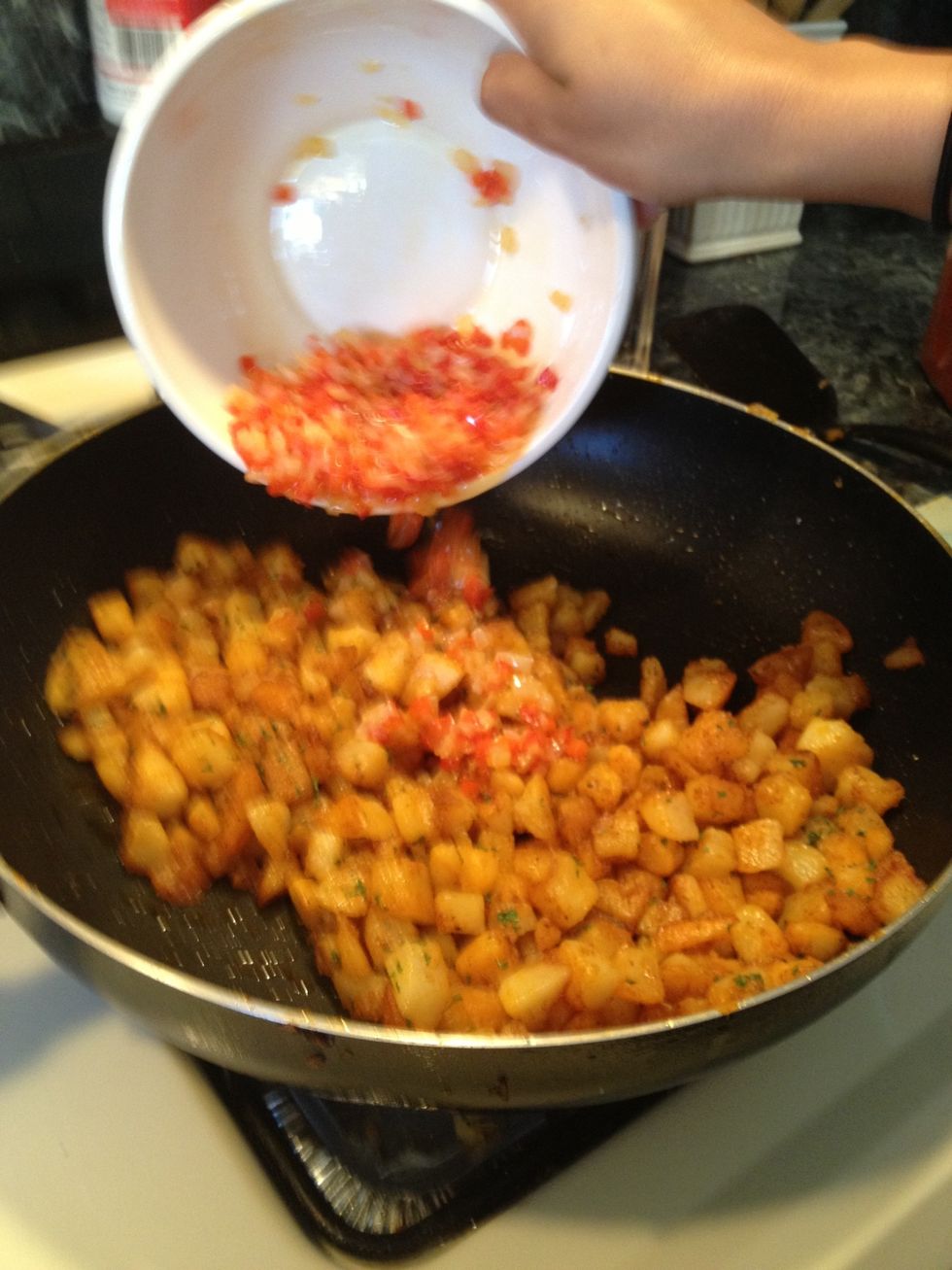 Stir in the onions and peppers. Cook for a minute or two.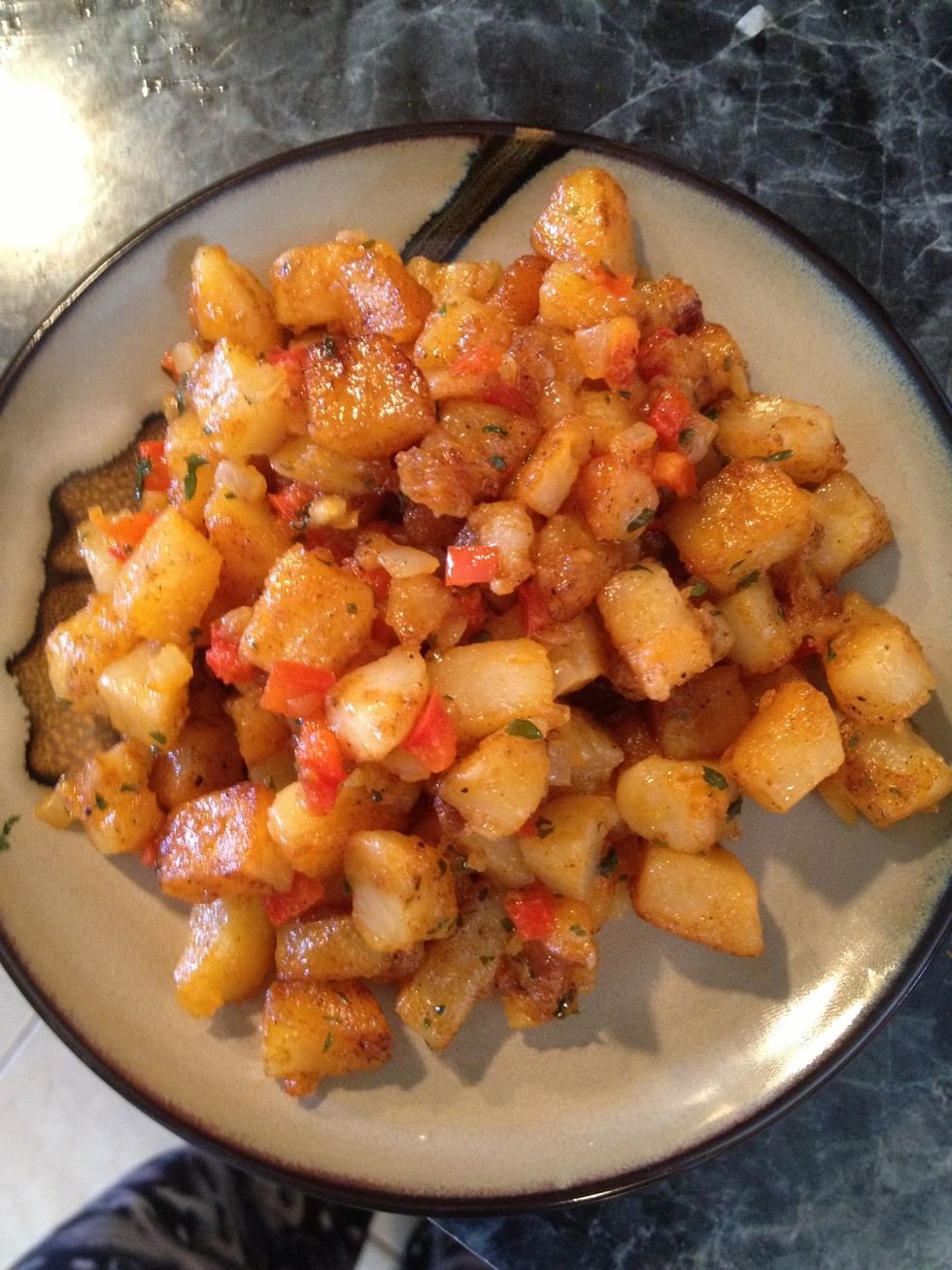 Serve it for breakfast with ham/bacon /sausage and a side of eggs and toast. You can even add it to an omelette or inside a breakfast wrap. Maybe even for dinner. Have fun with this recipe. Enjoy😍
5.0 Russet potatoes
1.0 Small spanish onion,diced
1.0 Medium Red or green pepper, diced
4.0Tbsp Olive oil
1.0Tbsp Paprika
1/2Tbsp Dried parsley
Salt and pepper to taste