First gather all the materials and ingredients you will need to make the jello.
Add 12 envelopes of unflavored gelatin into the bowl.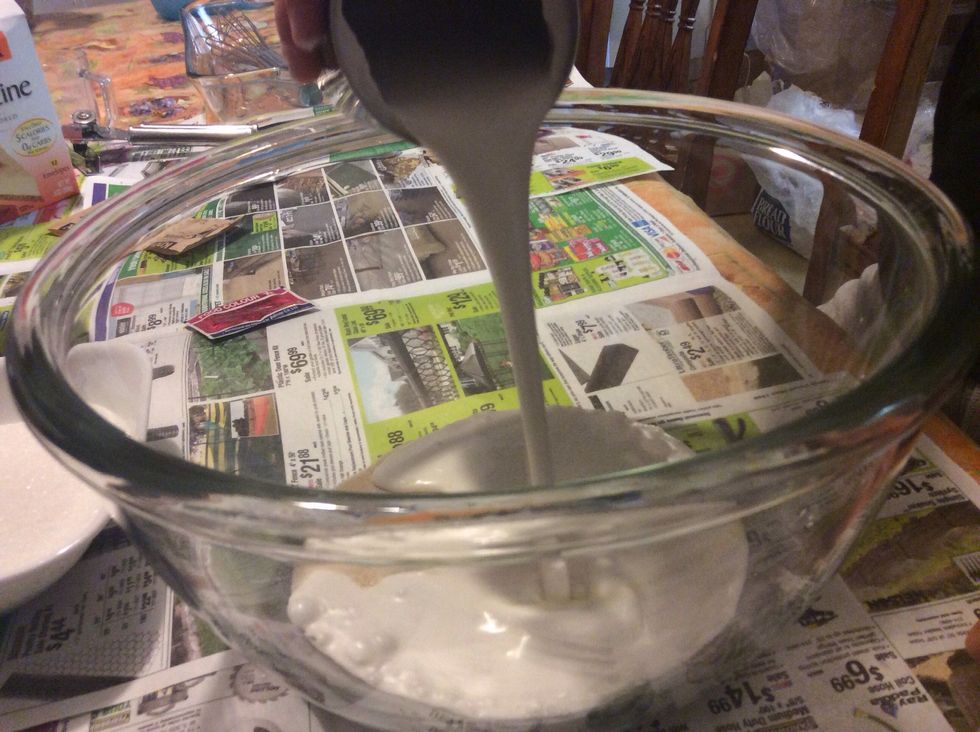 Then add 1 can of coconut milk into the bowl.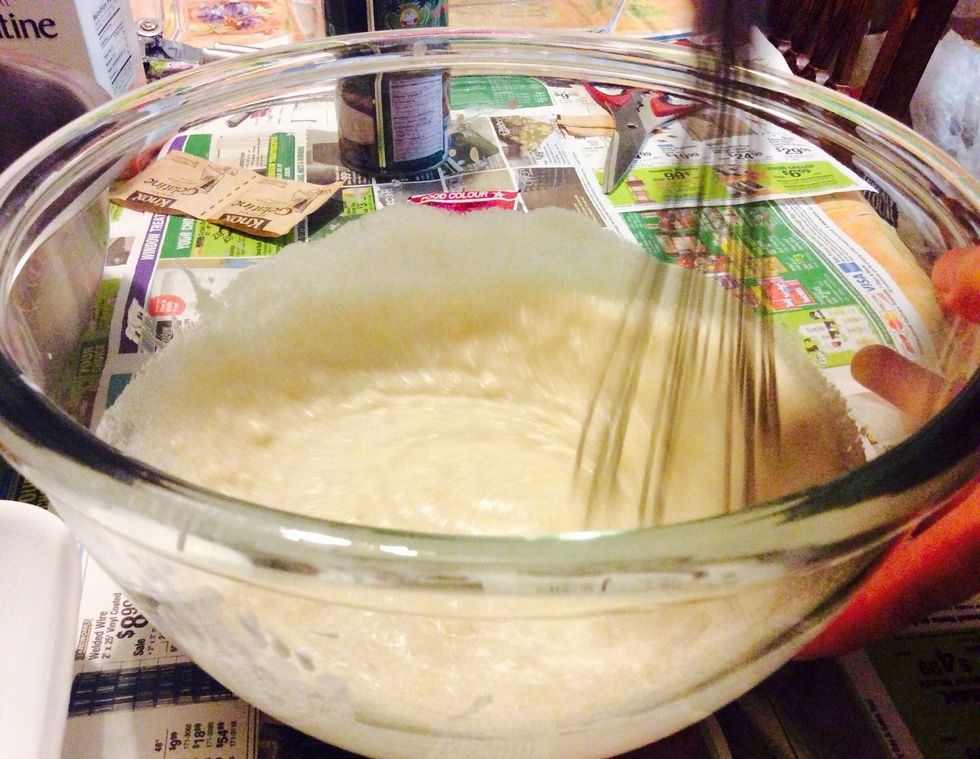 Stir the mix well so there will be no lumps.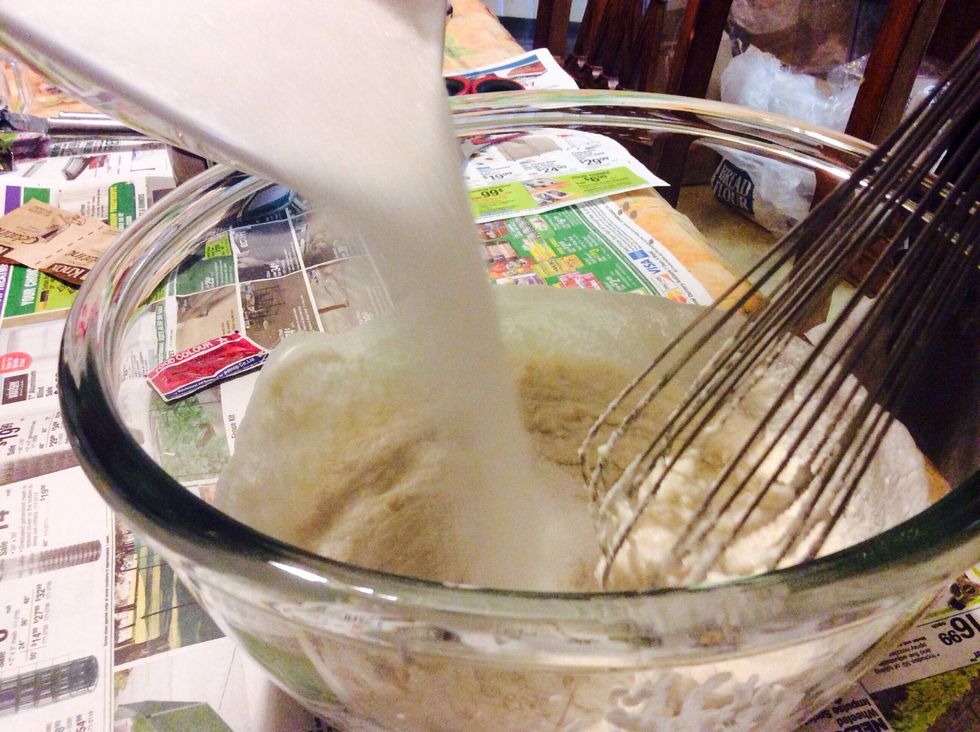 Add 1 1/2 cups of sugar.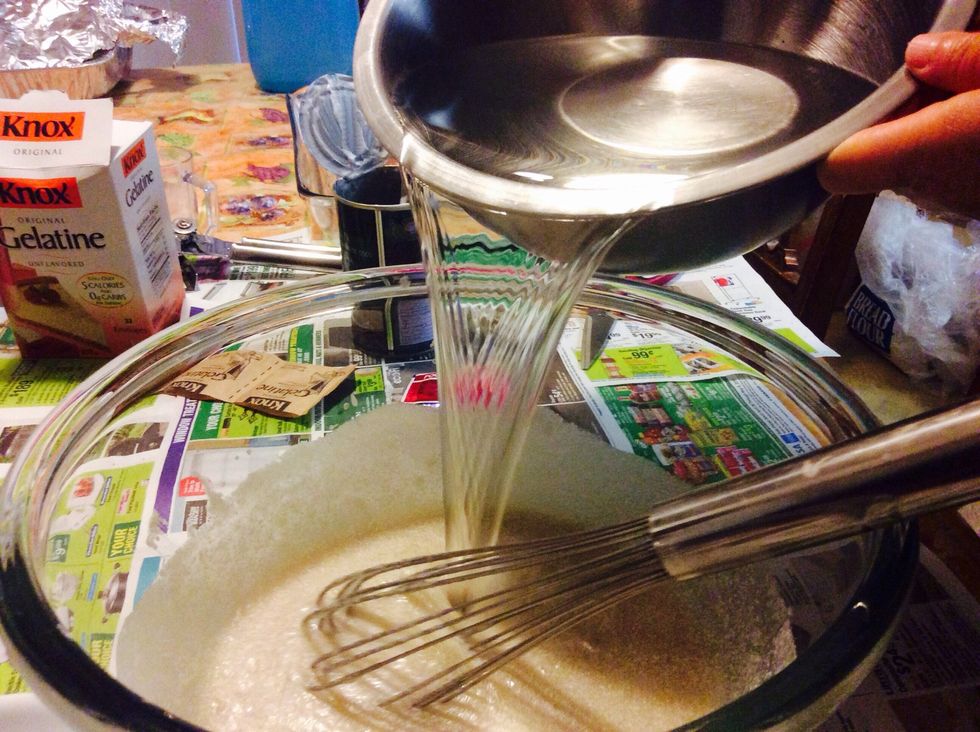 After the you added the sugar, add 7 cups of hot water and stir once more.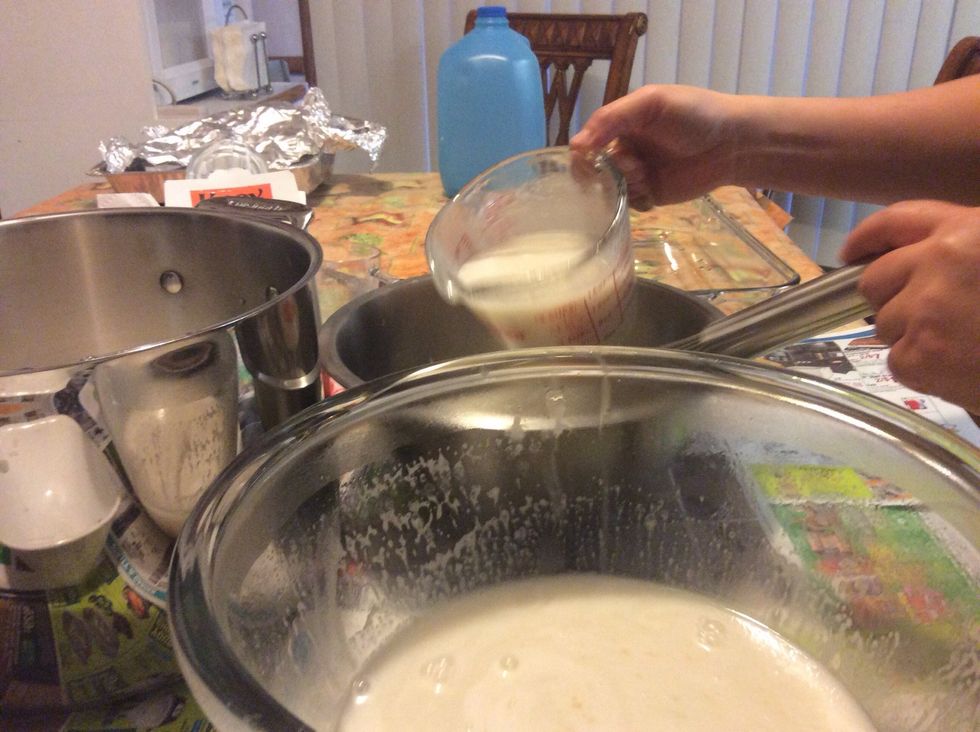 Grab 2 separate bowls and divide the mixtures equally for more layers. Use the food coloring you desire and pour it into one of the bowls.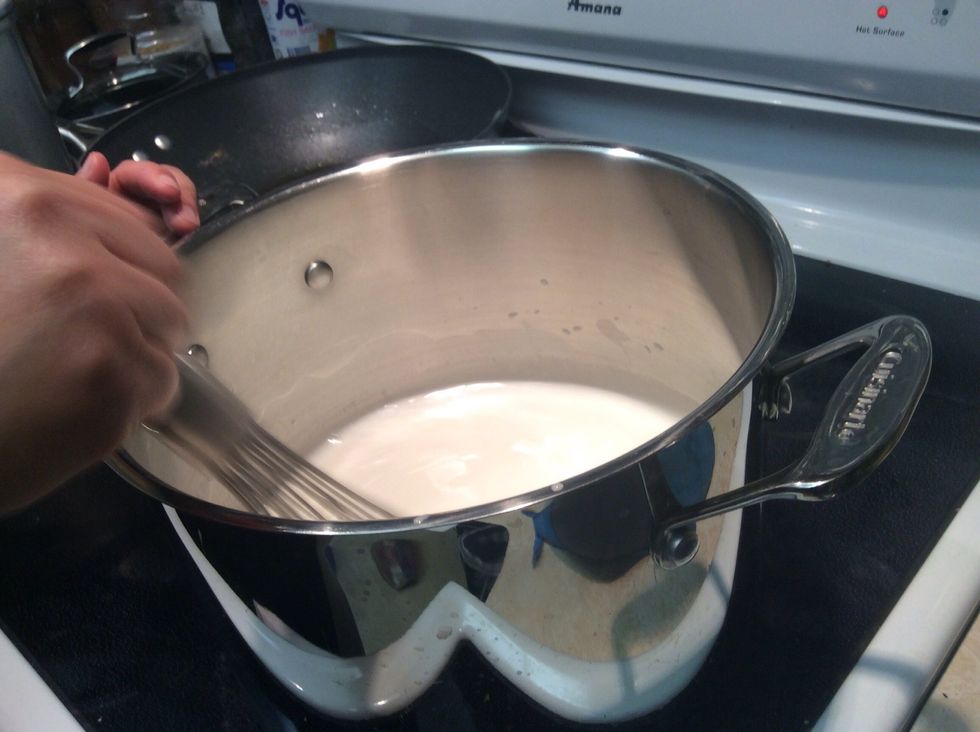 Pour one of the bowls into a pot and put the mix on high until it boils. Once it boils reduce the heat and let it boil for 5 minutes. Then let it sit until it cools.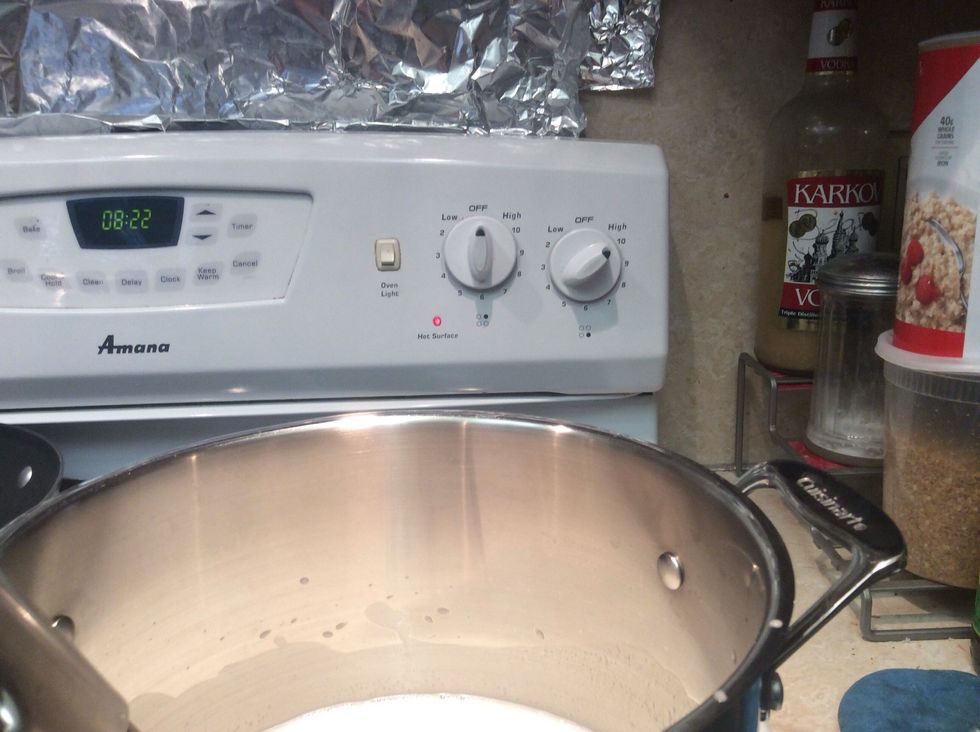 Put it on high.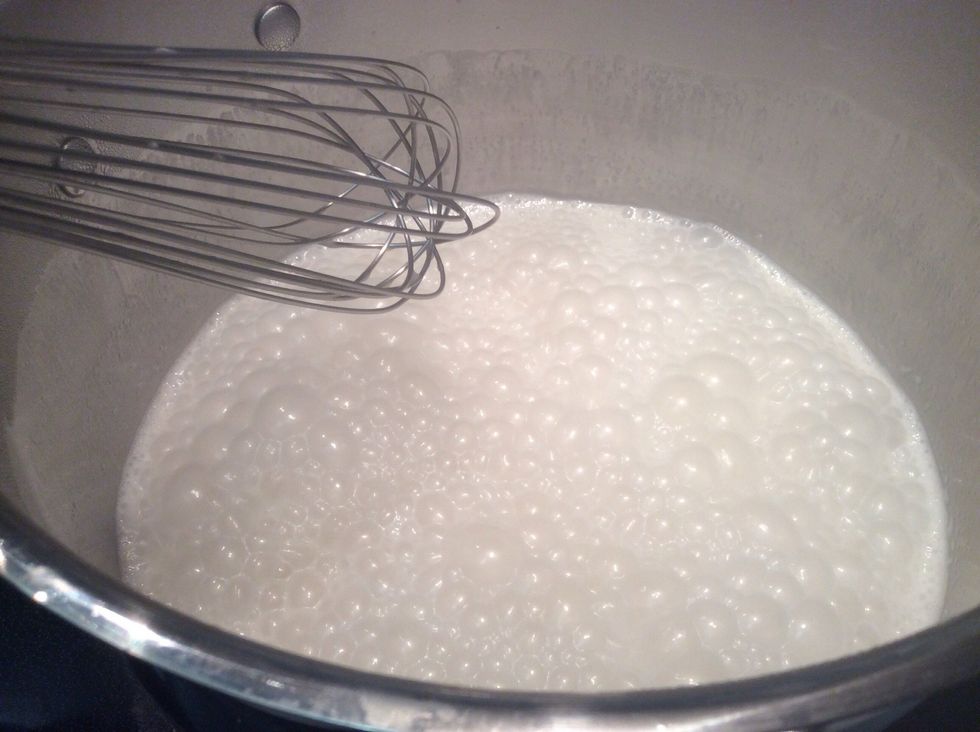 Let it boil.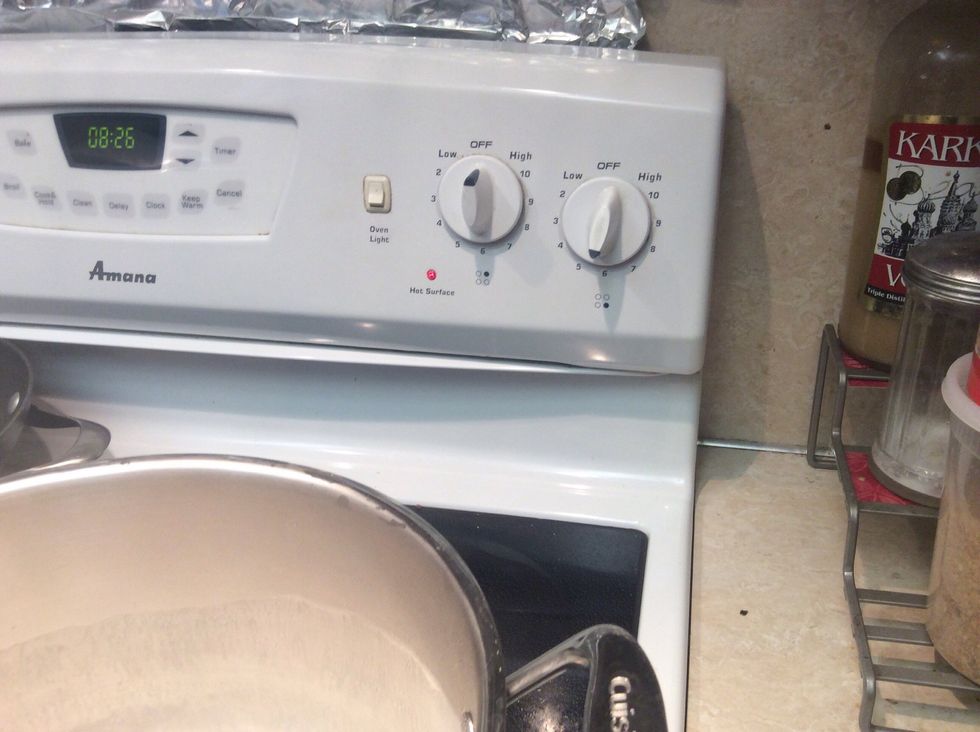 Reduce the heat.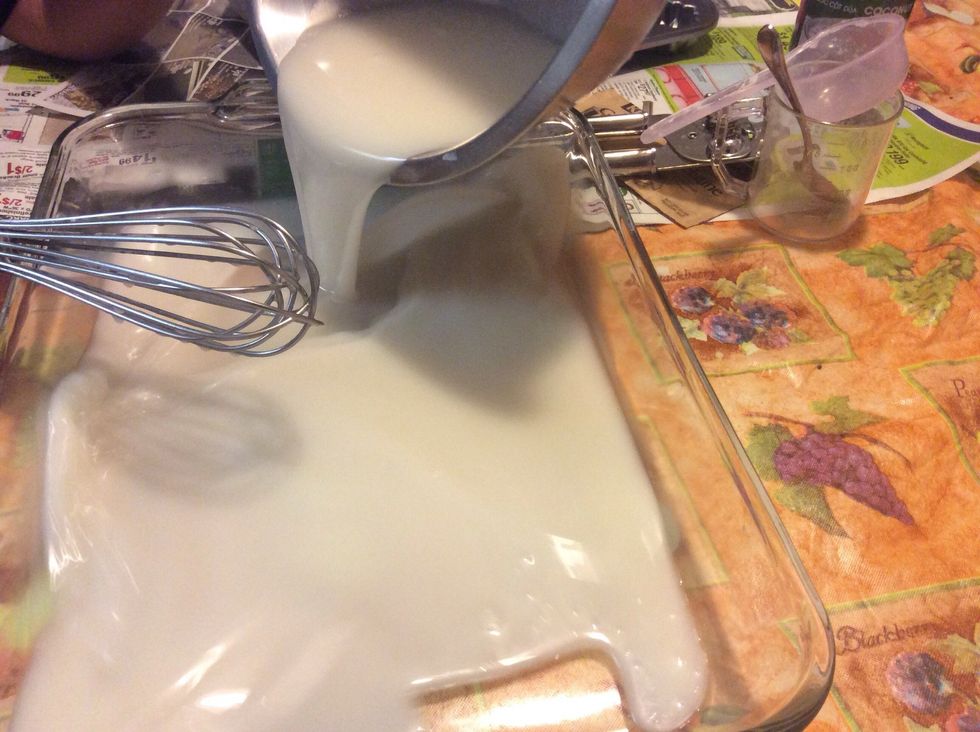 Once you let the mix cool, pour it into a tray and put it in the fridge until it's a solid. *(Instead of using a tray you can use flower molds, but it will take longer to become solid)
Let it cool and become a solid.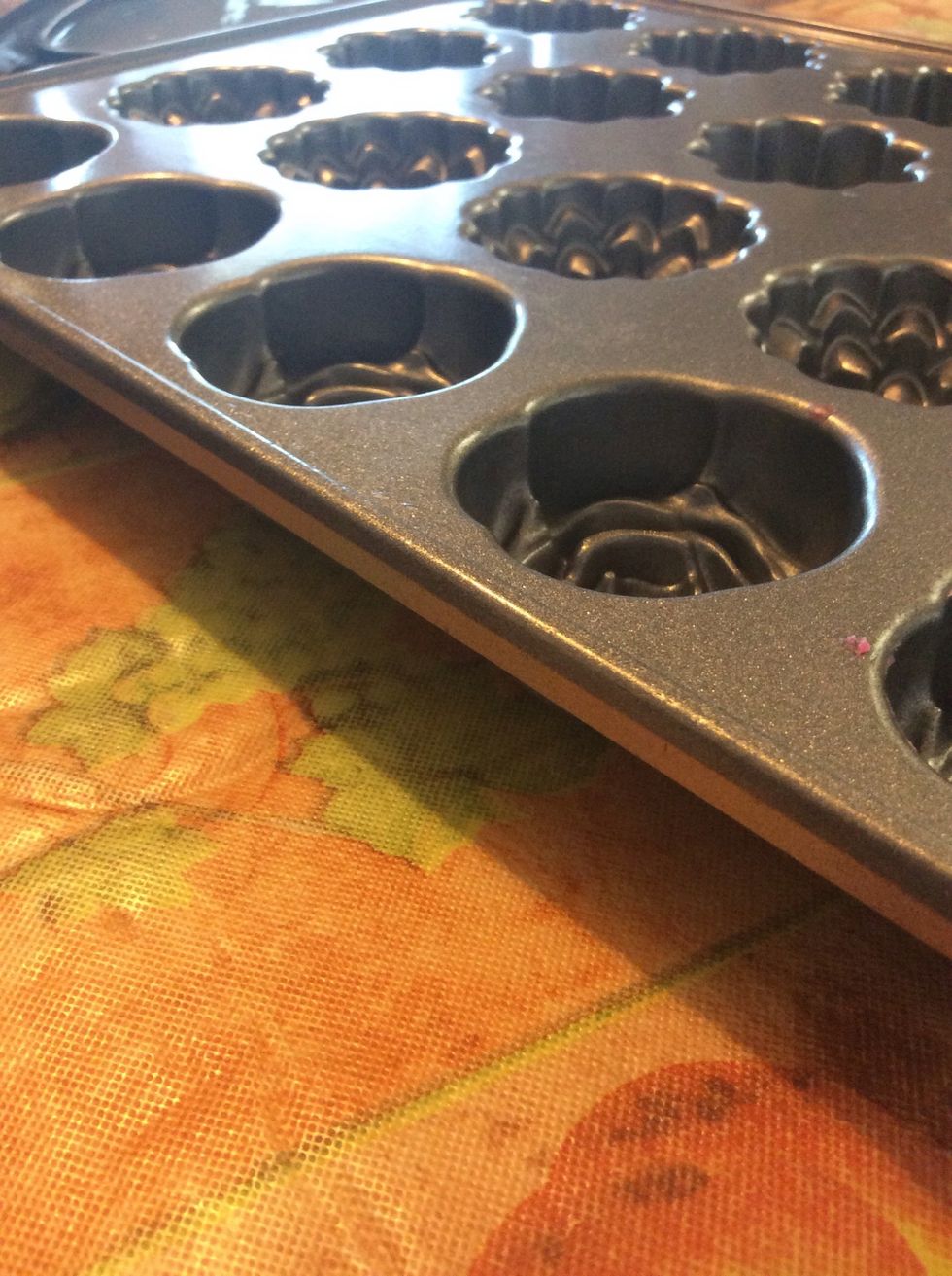 Instead of using a tray, you can use molds like this one.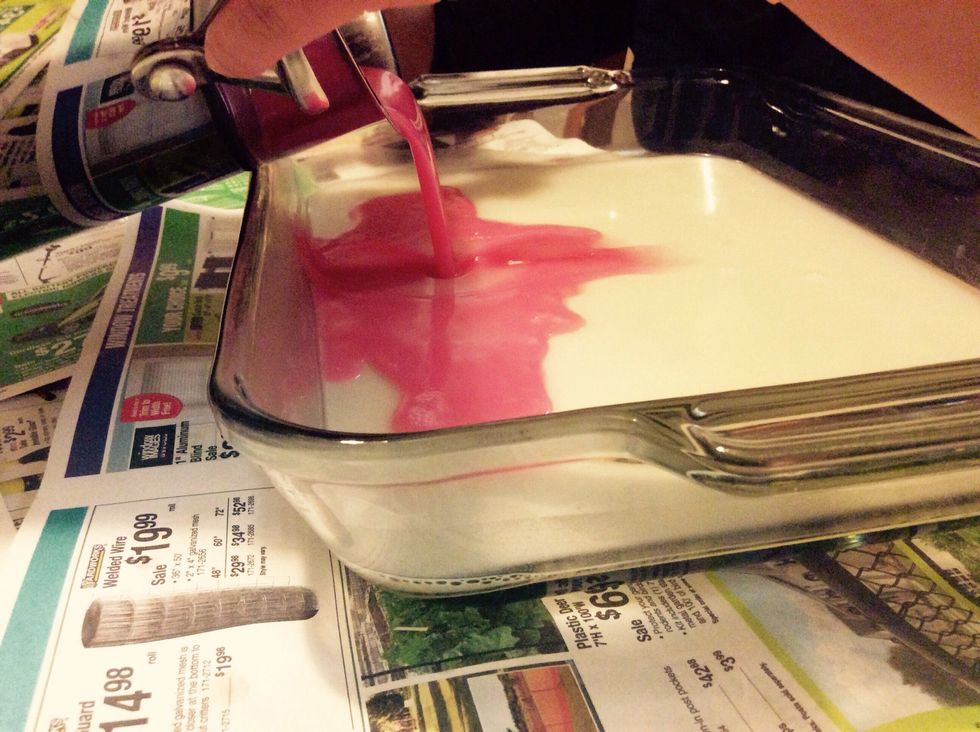 Grab the other bowl with the left over mix and use a different food coloring you like and repeat steps 8-12. NOTE: Make sure the first layer is solid before adding the 2nd layer on top.
The one on the bottom is what it will look like if you use a flower mold. The one on the top is what it looks like using a tray.
Food coloring
1.0 Can of coconut mlik
1/2 Cup surgar
7.0c Hot water
12.0 Envelopes unlfavored gelatin