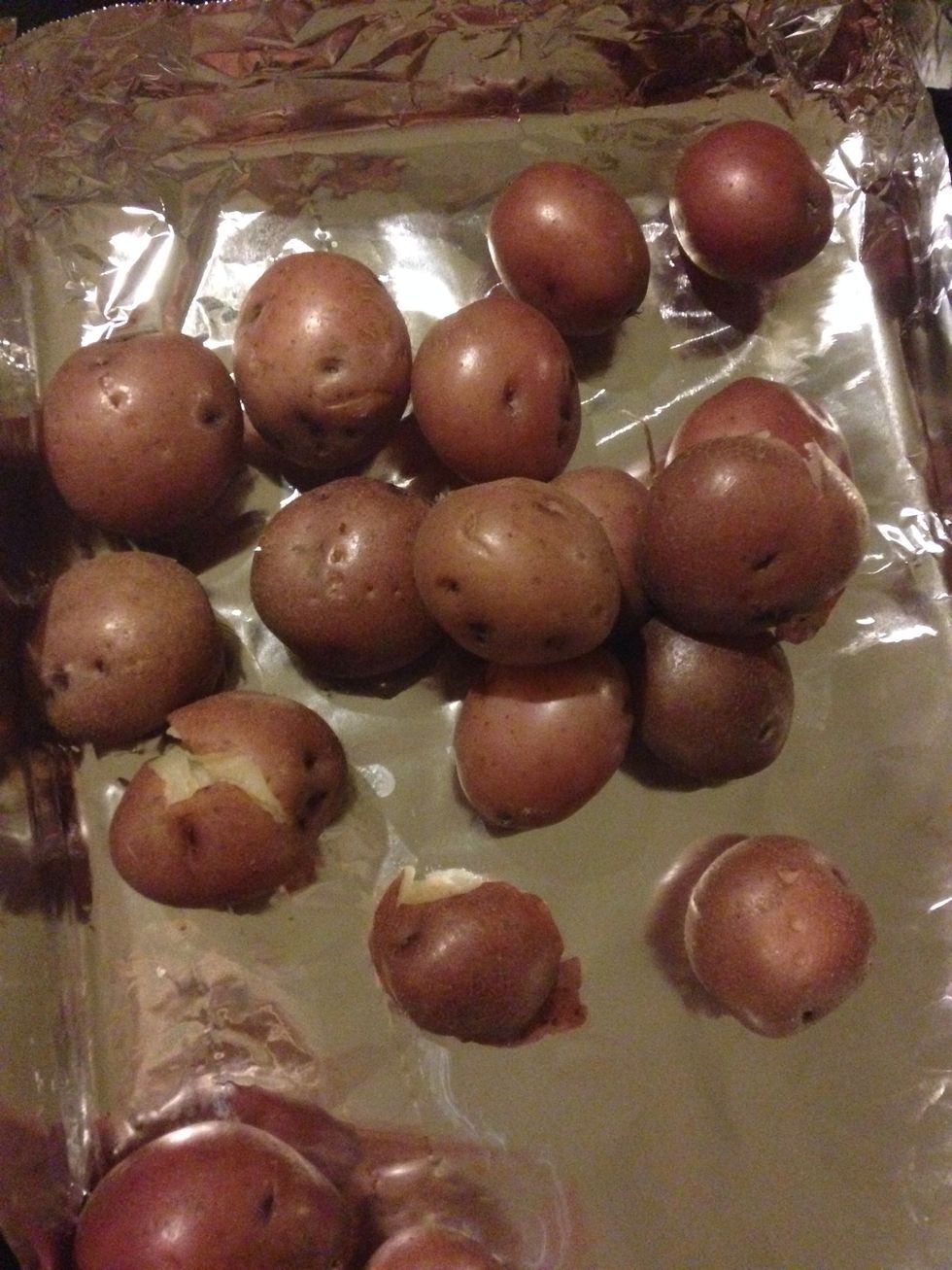 Boil red potatoes and put them in a baking pan when cooked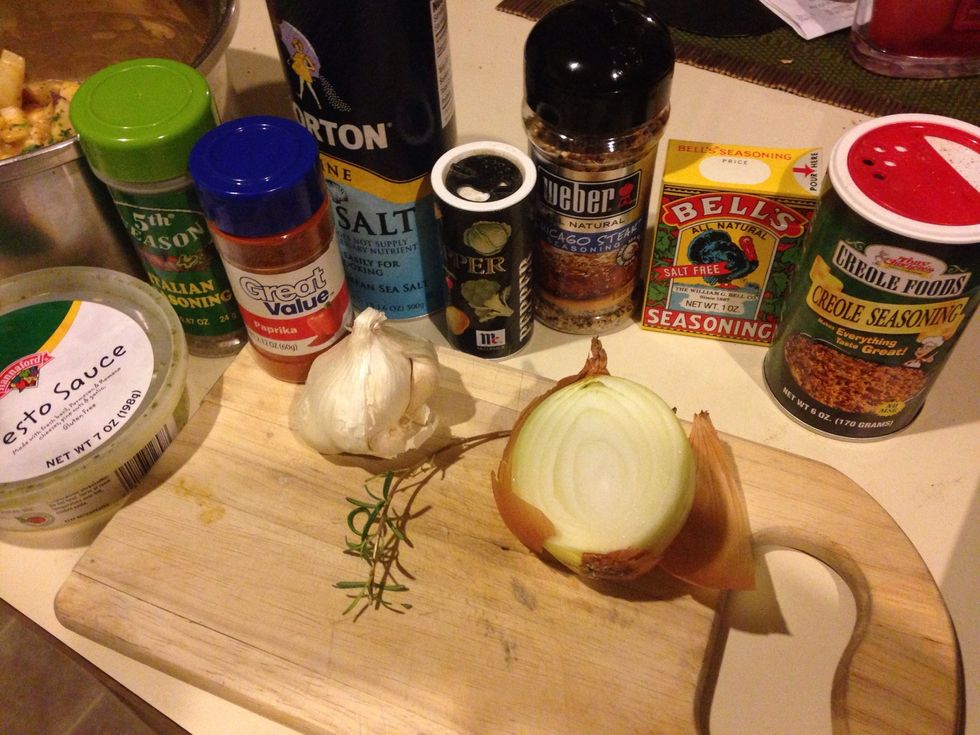 Roughly chop onion n garlic. Don't chop garlic too finely as it will burn and taste bitter after roasting. Chop fresh herbs as well. These are the seasonings I use, but you can choose your favorites.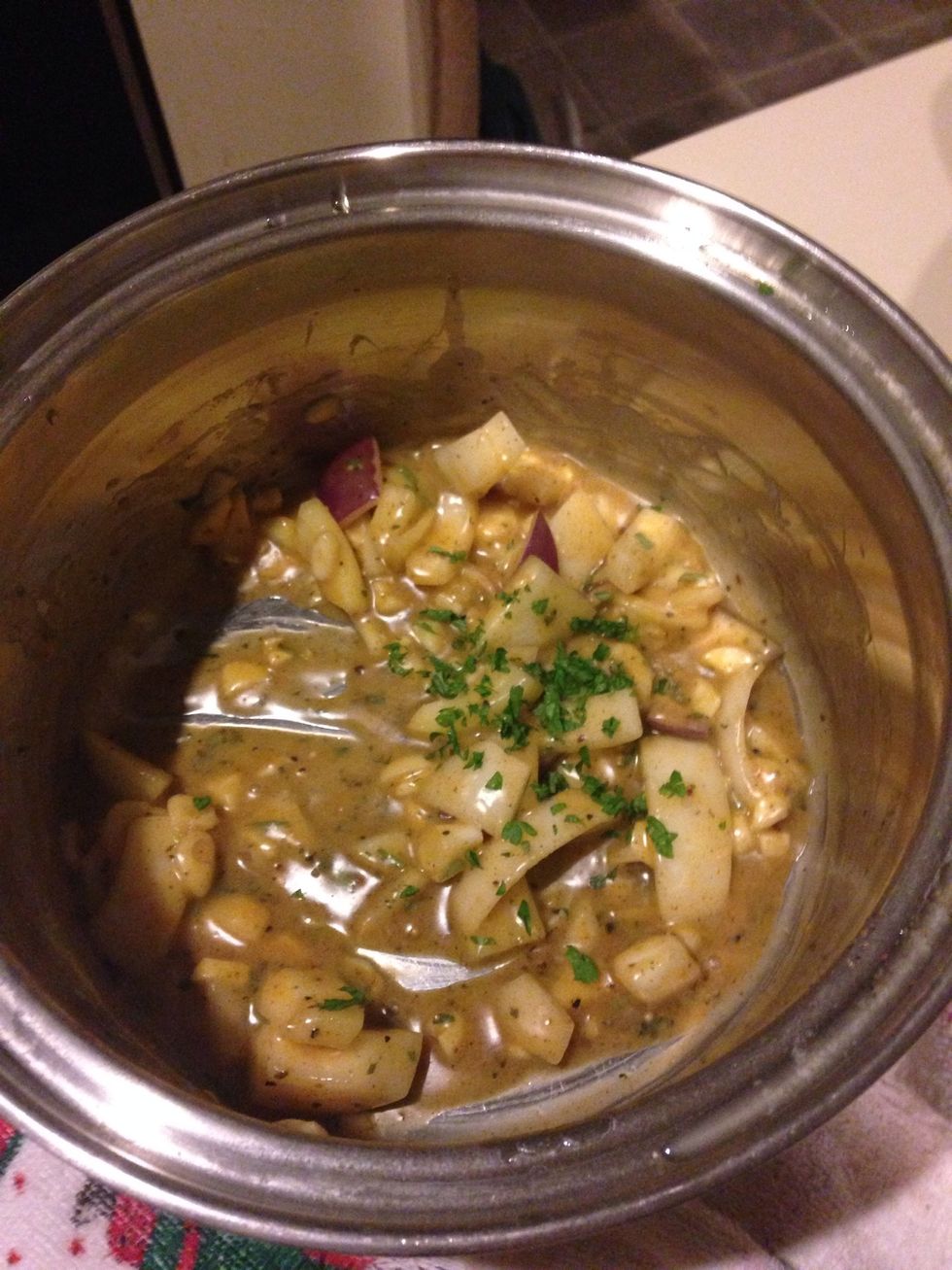 After cooking potatoes, rinse out the pot and return to burner. Add butter n olive oil just long enough to melt the butter. Remove from burner, add chopped onions, garlic, fresh herbs and seasonings
Cut cooked potatoes in half.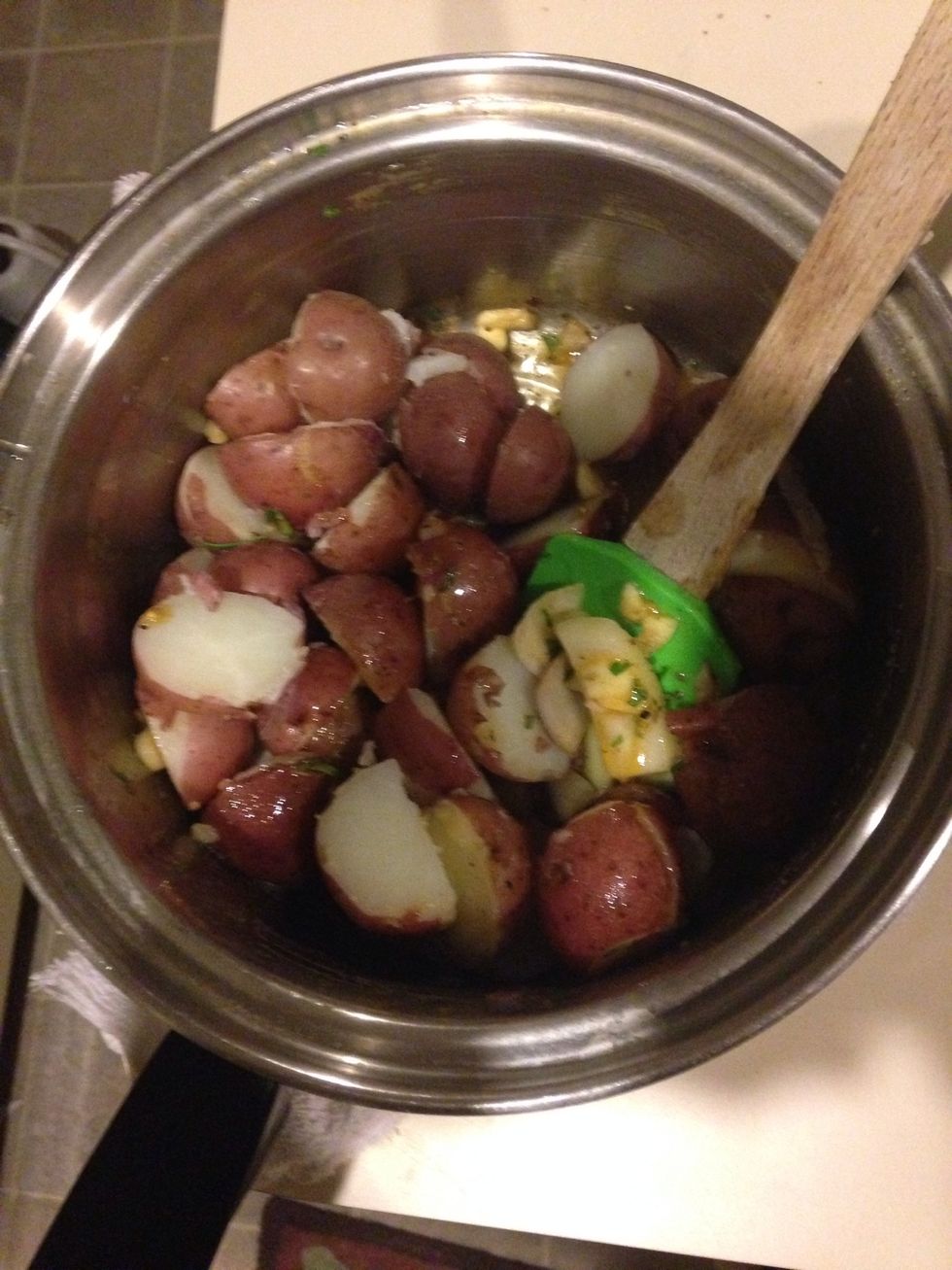 Add halved potatoes to your oils n herbs mixture.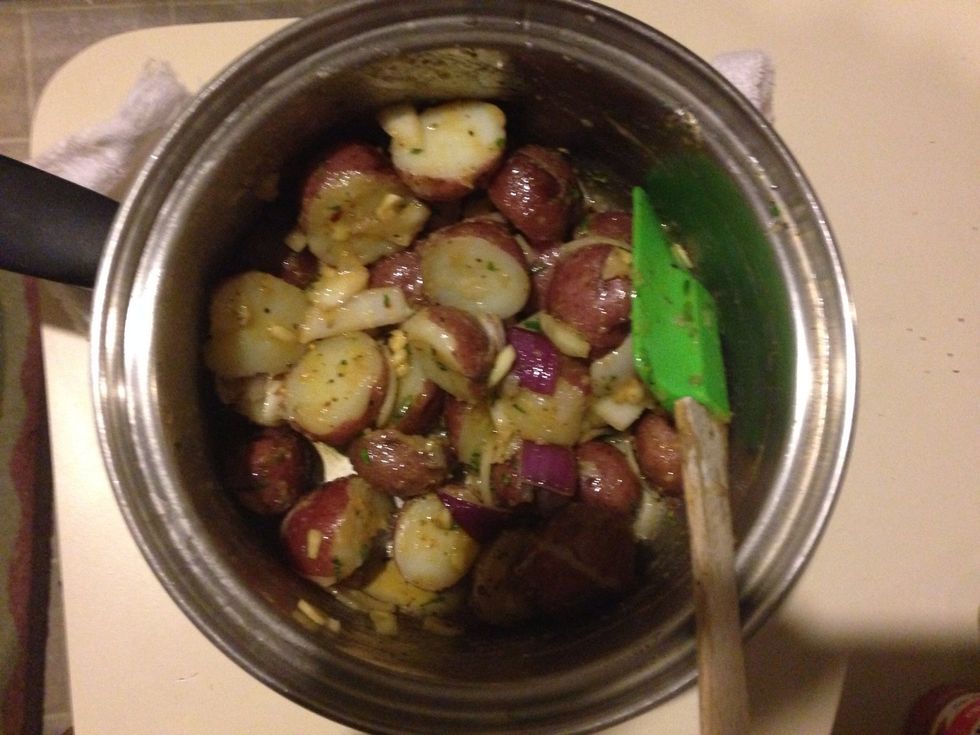 Mix to coat potatoes well.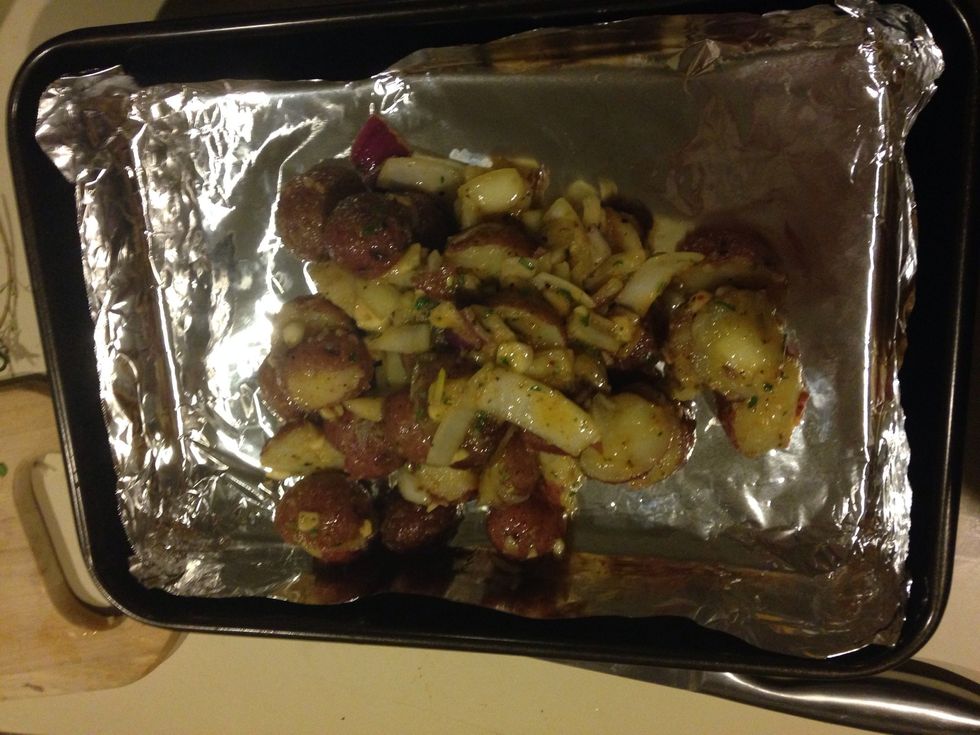 Pour coated potatoes in a baking dish. Reserve a small amount of the oils, to use in a further step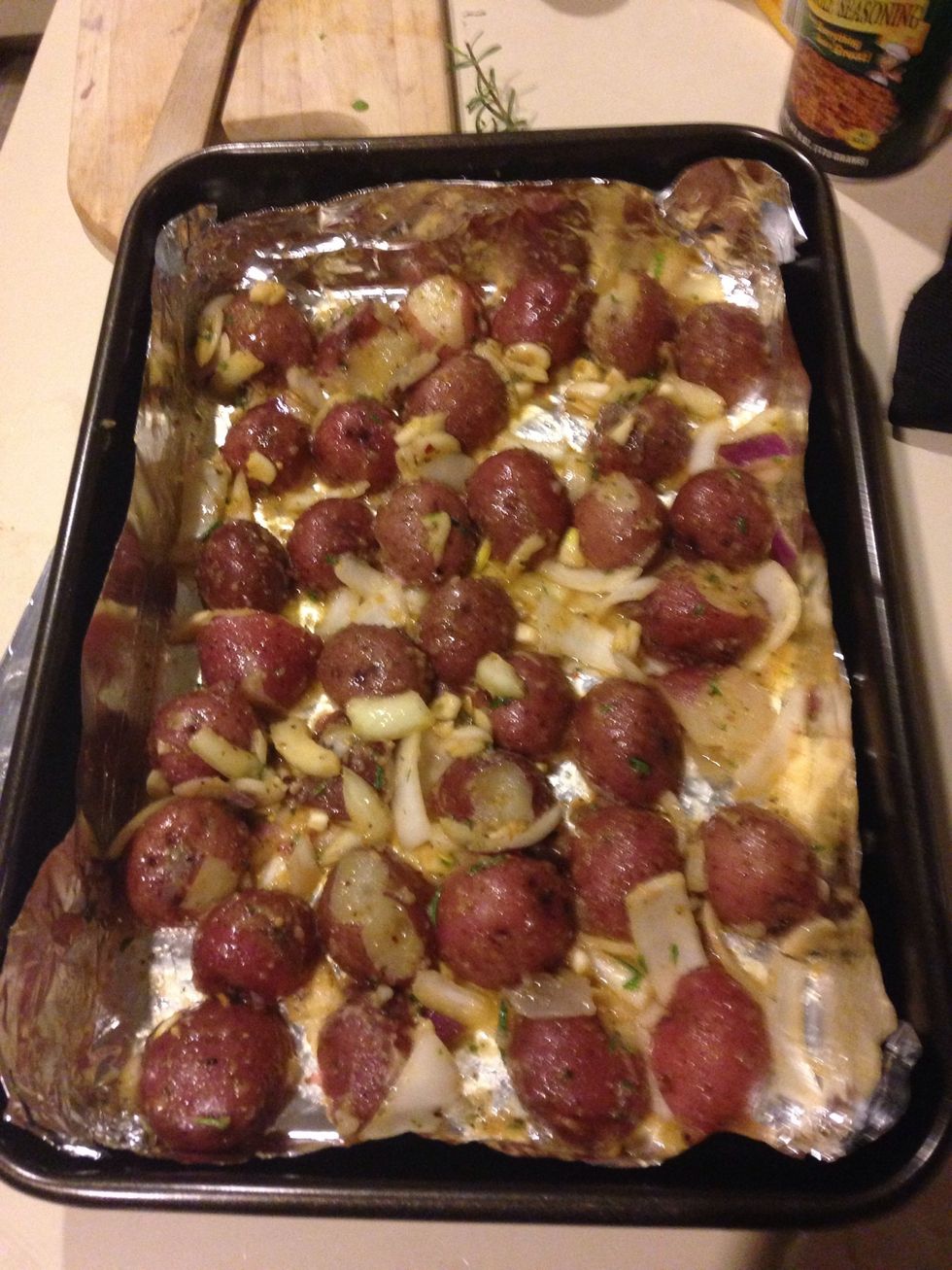 Distribute potatoes in pan, skin side up.
Take a fork and squish each one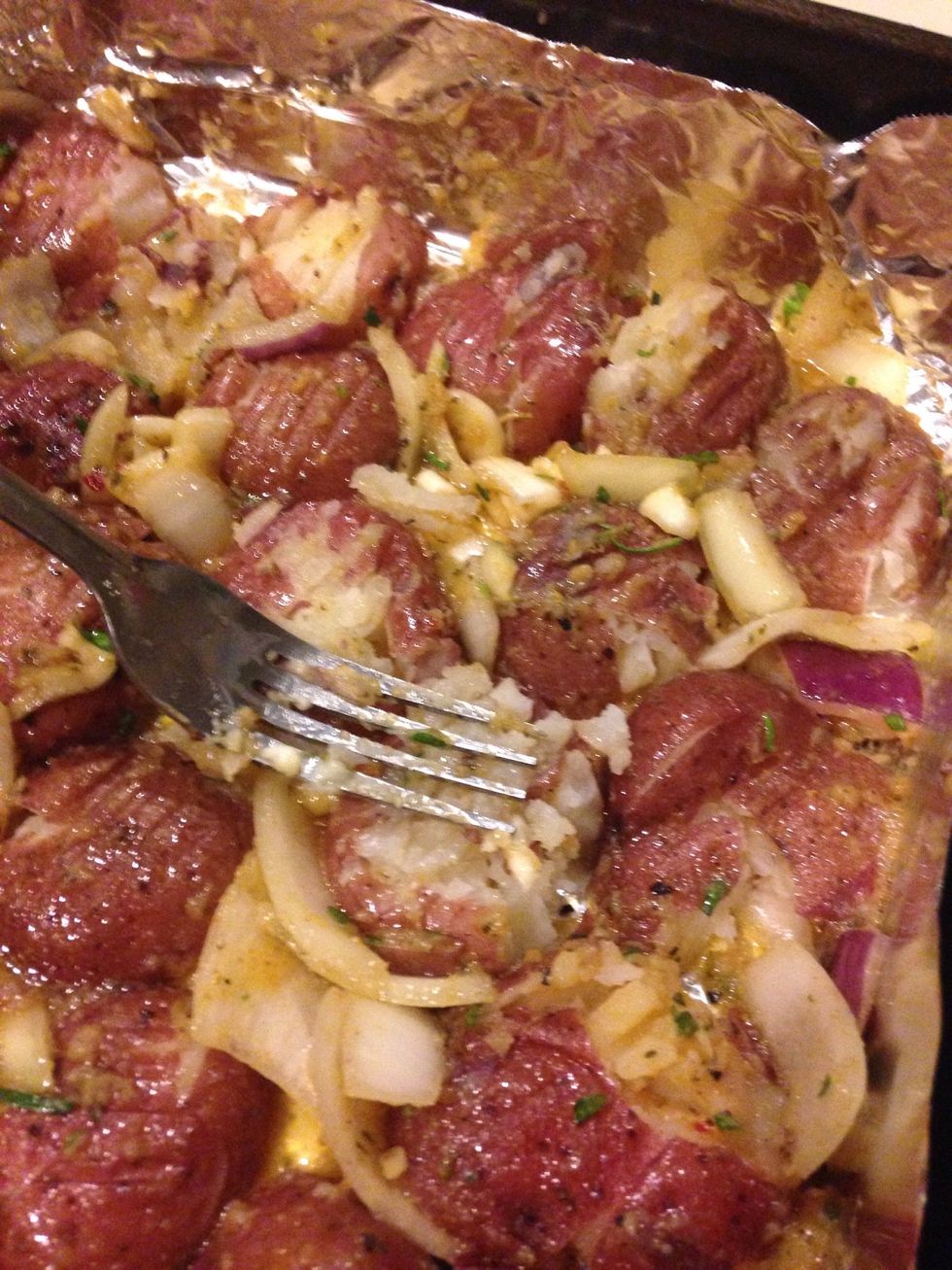 After squishing all the potatoes, take remaining oils and pour over potatoes to coat.
Bake at 400 degrees for 30-45 mins. For a crispier end result, gently flip each potato after about 25-30 mins, return to oven and bake additional 15 mins or until desired texture.
Yum :) now gorge yourself on those delicious carbs...
Red potatoes
Fresh Herbs: basil or pesto, parsley, rosemary
Chopped onion
Roughly chopped garlic
Salt and pepper
Butter
Olive oil
Miscellaneous spices n dried herbs
(Optional) bacon crumbles/ and or bacon grease