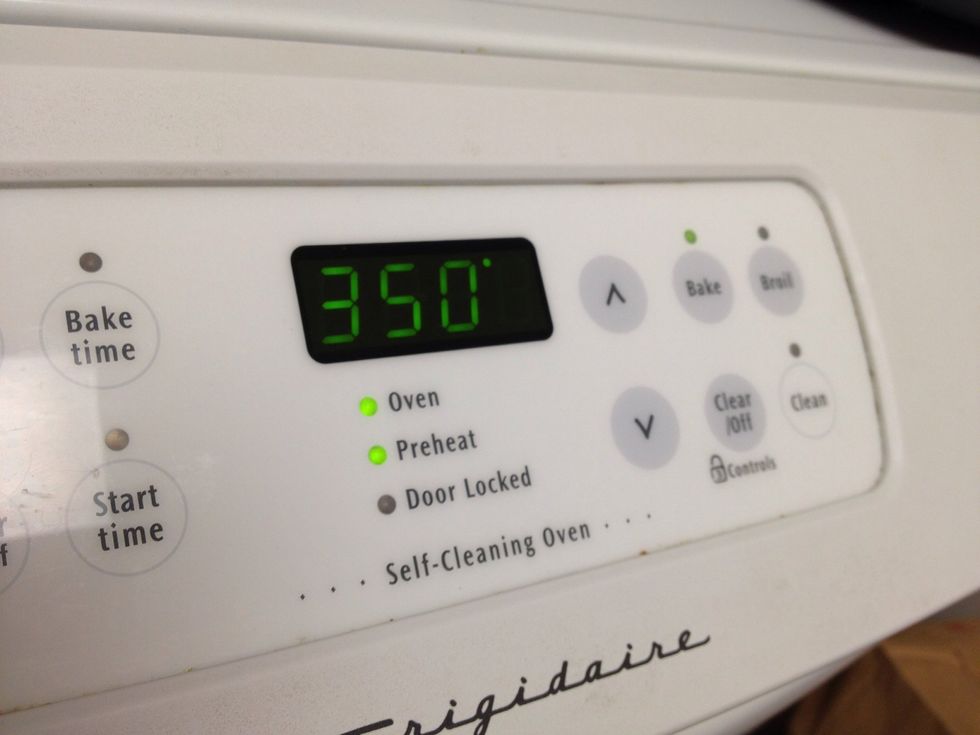 Preheat your oven to 350F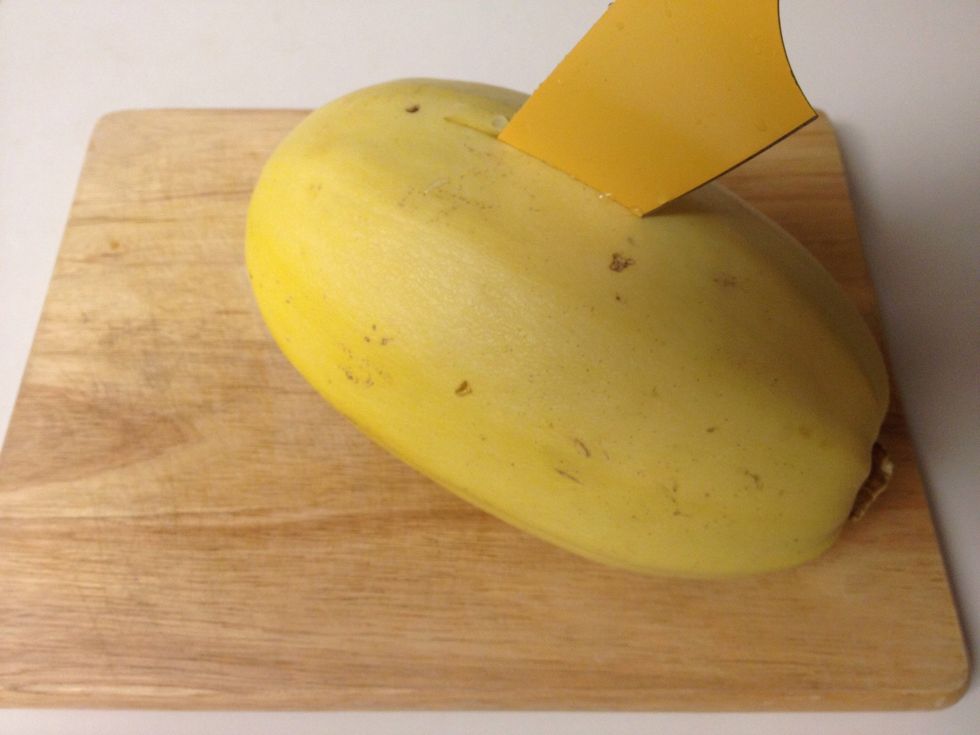 Using a sharp knife, cut your spaghetti squash in half.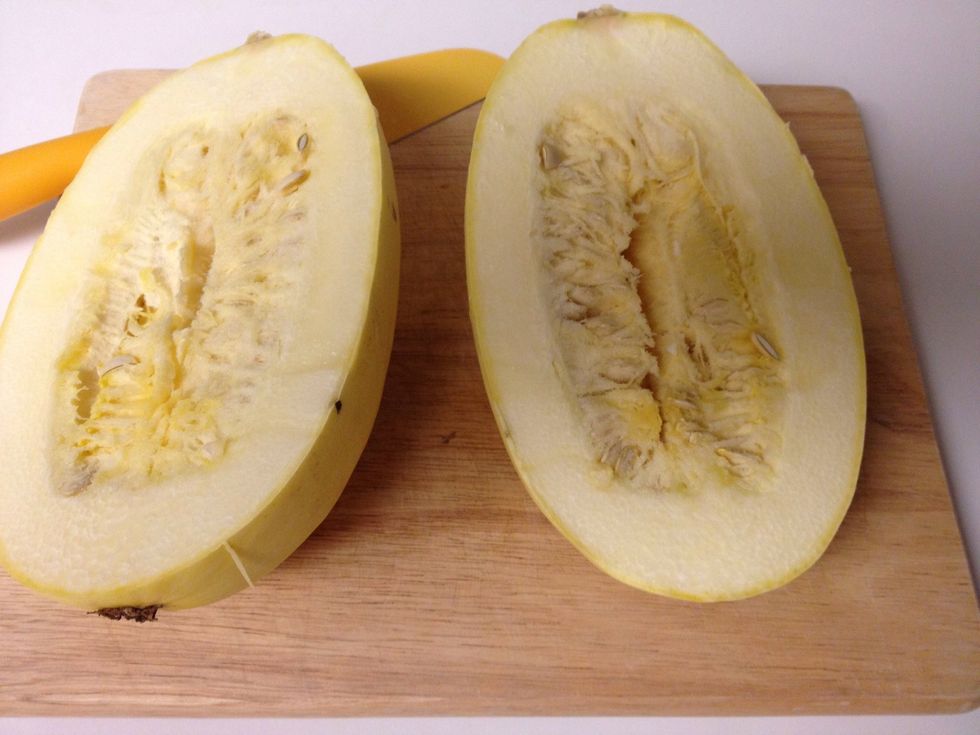 Remove all the seeds with a spoon.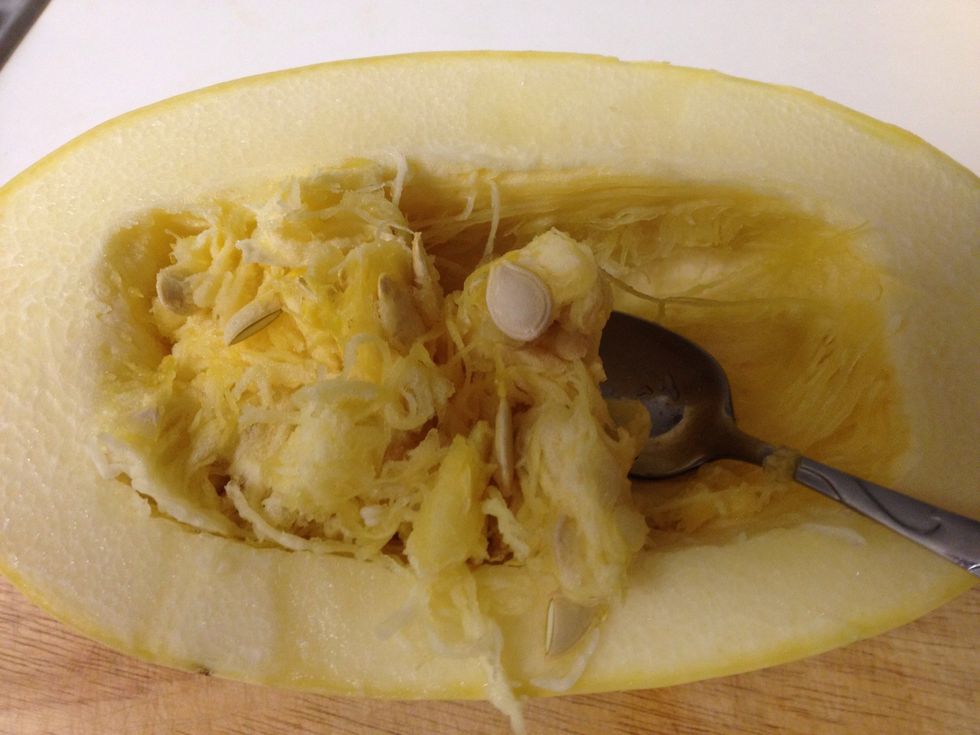 Just like this.
This is what it should look after you have removed all the seeds.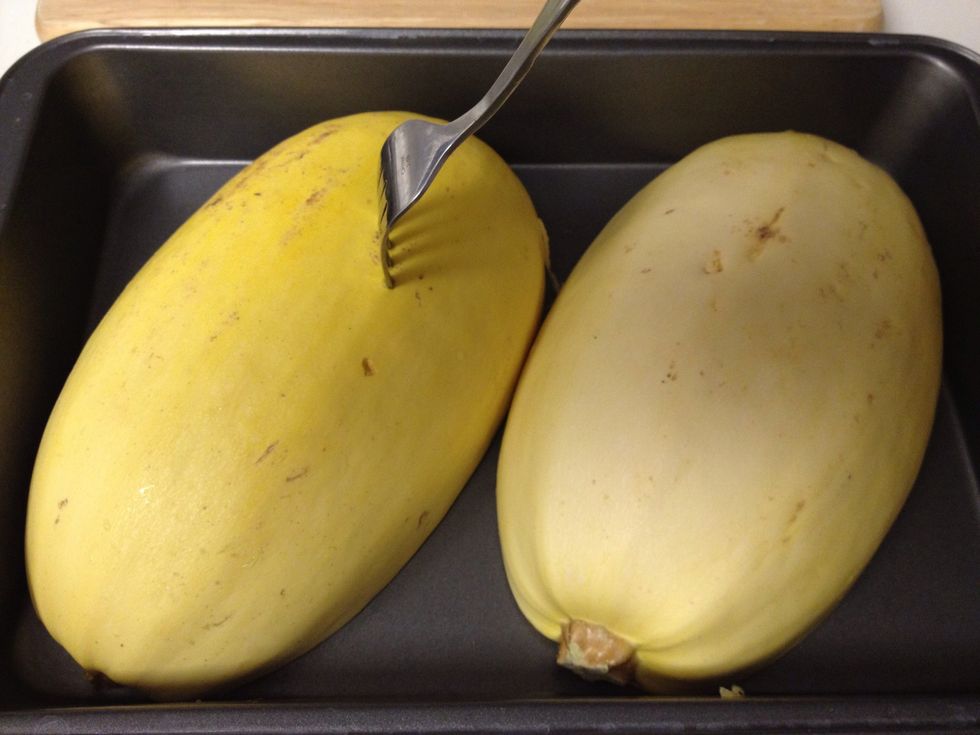 Place the squash cut side down in a baking pan and pierce the skin with a fork so they don't explode while baking.
I also used a sharp knife for good measure.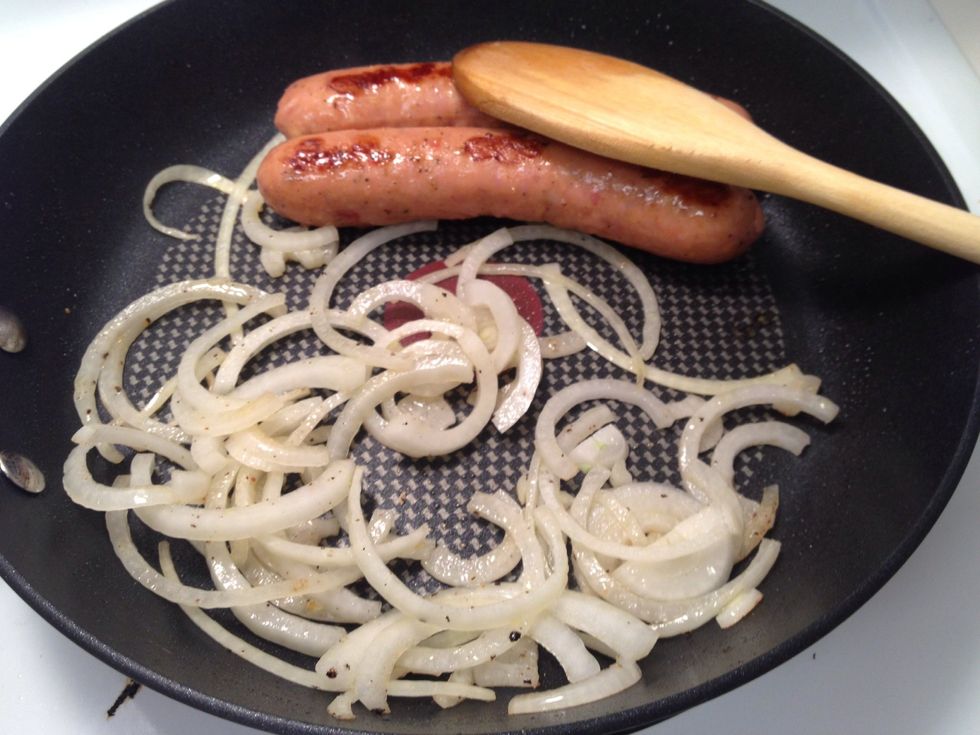 Sweat the onion over medium heat. You can also warm your sausages in the same pan at the same time.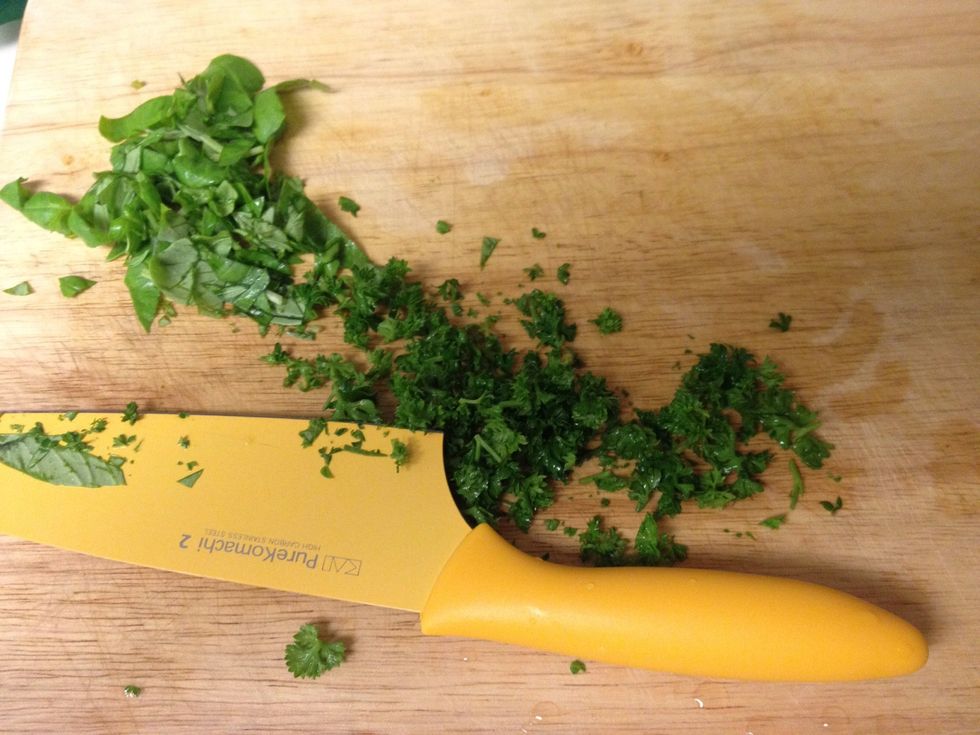 Chop up your parsley and basil.
Bake the squash for 30-40 min or until tender. Remove them from the oven and set aside to cool.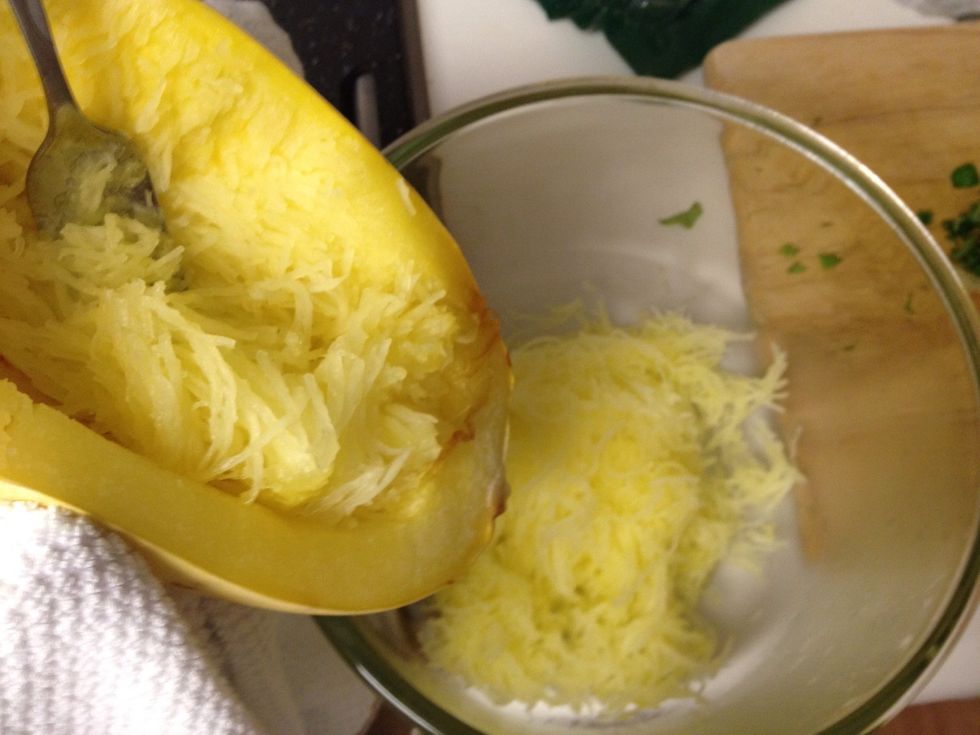 When the squash are cool enough to handle, remove the flesh from the inside using a fork. You should be able to remove them in spaghetti like strands.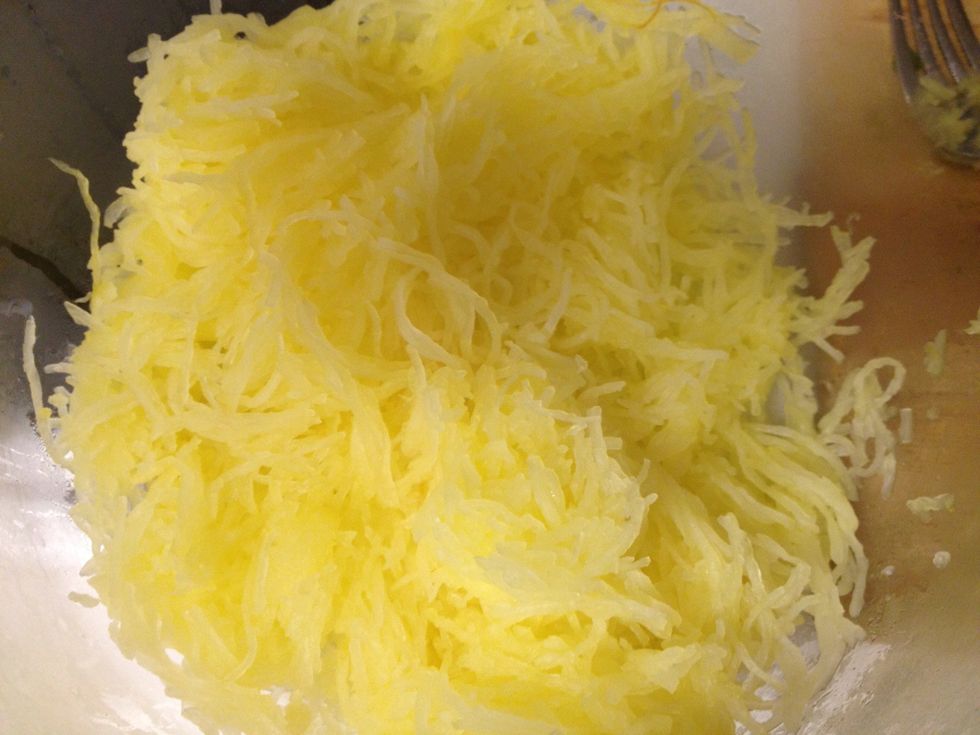 This is what I was able to pull from both halves.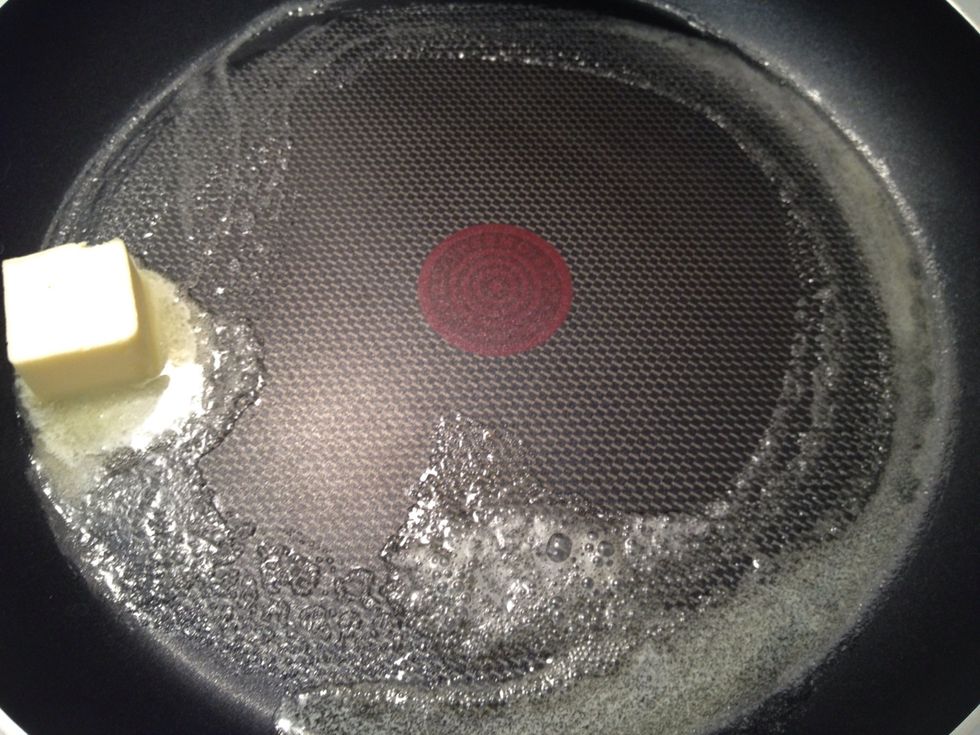 Melt your butter in a large pan.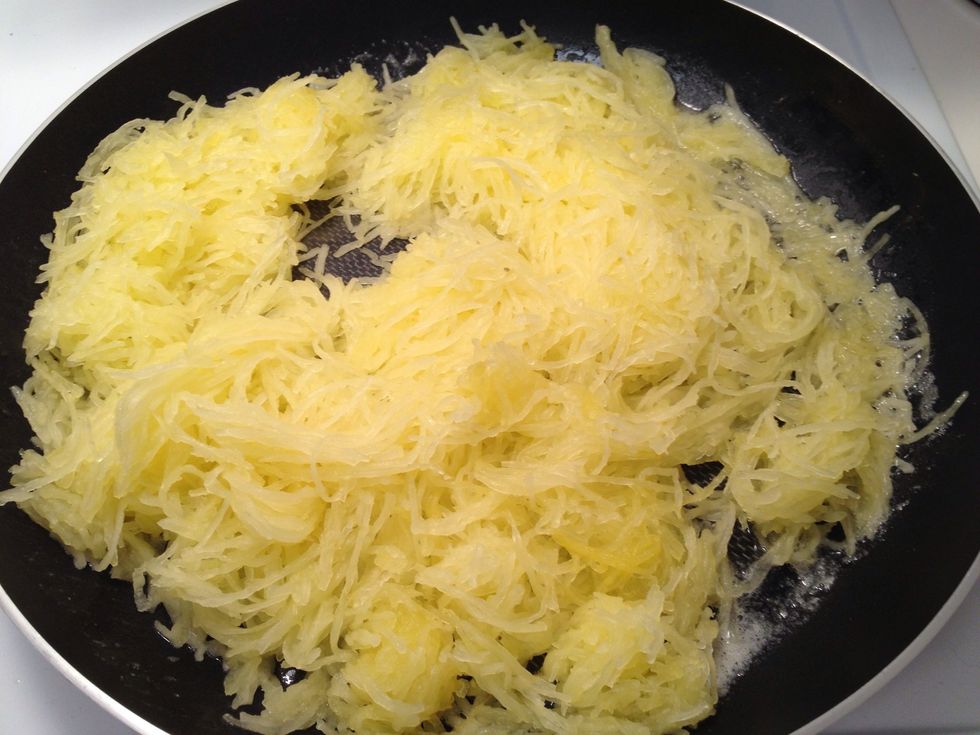 Add the squash and toss to coat.
Add your onion, sausage, basil, and parsley.
Add salt and pepper to taste and toss to incorporate all of the ingredients. And you're done!
I served the squash as a base for a pan fried filet of barramundi.
1.0 Spaghetti squash (medium)
3.0Tbsp butter
Salt
Pepper
2.0tsp finely chopped Italian parsley
2.0tsp finely chopped basil
1/4 medium onion sliced thin
2.0 Italian sausage