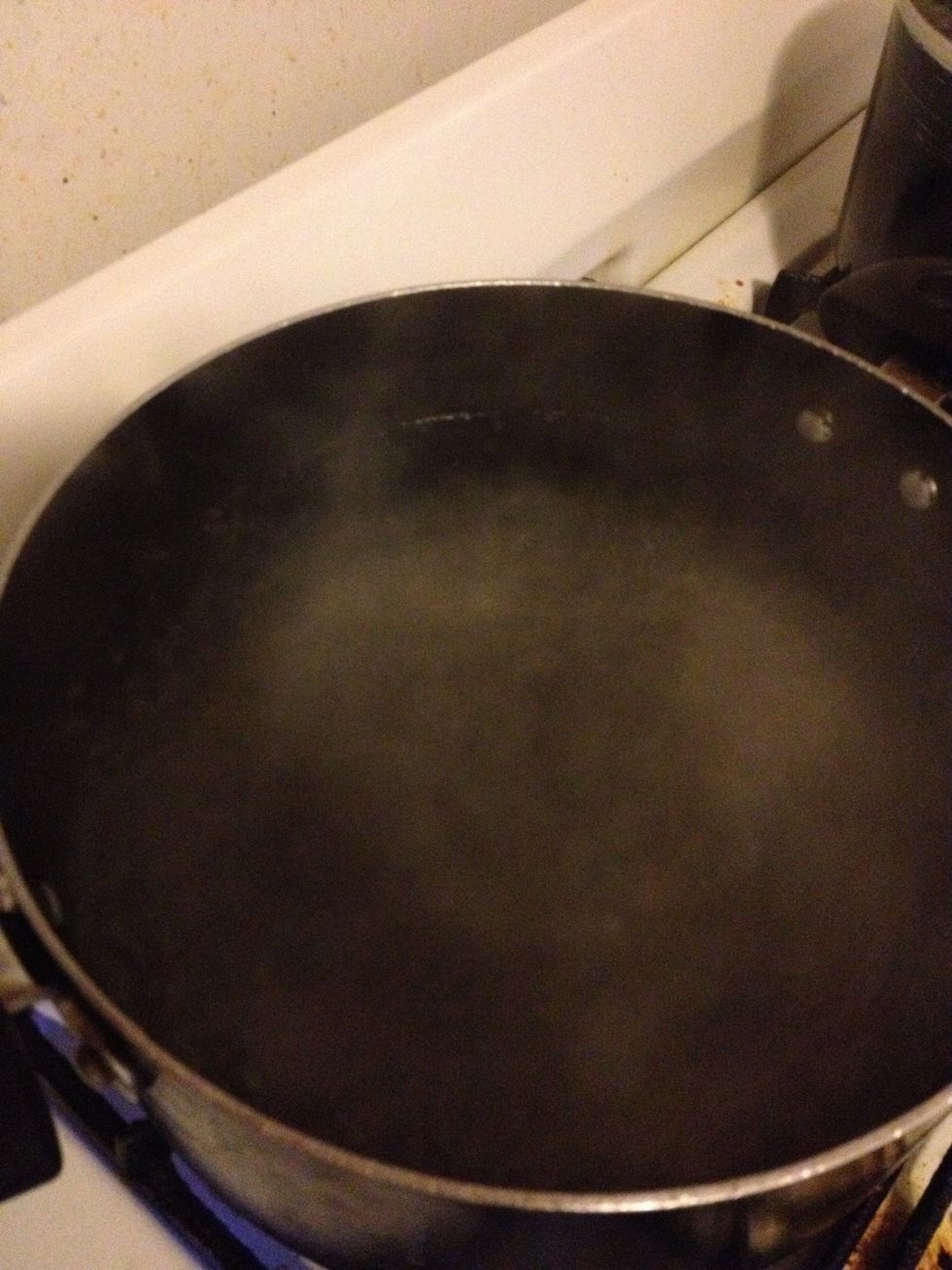 Bring pot of water to boil.
Add chicken and pumpkin to pot. Cover and cook for 10-15 mins or until pumpkin is very soft.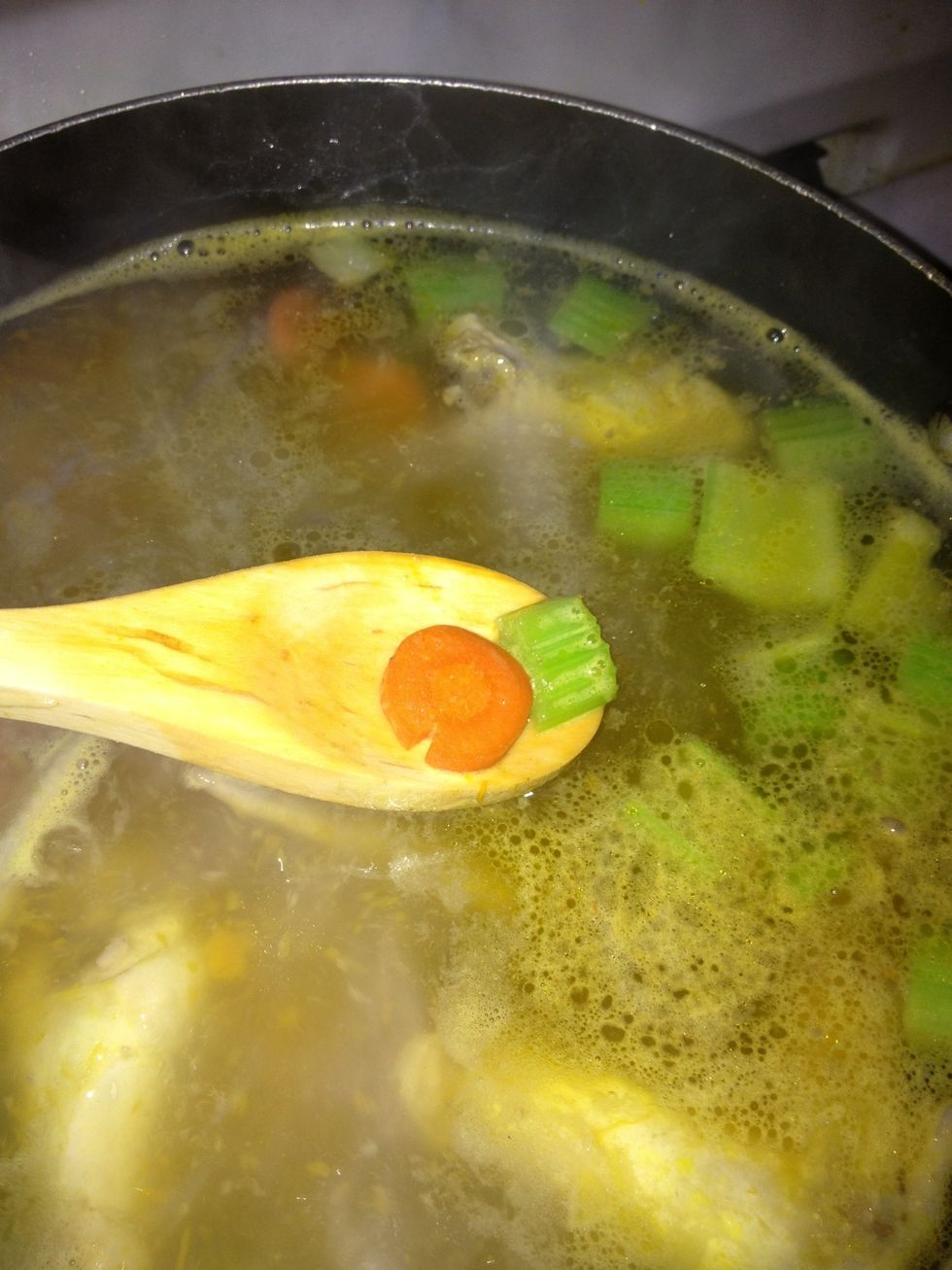 Combine celery and carrots to pot. Cook for ~10 mins.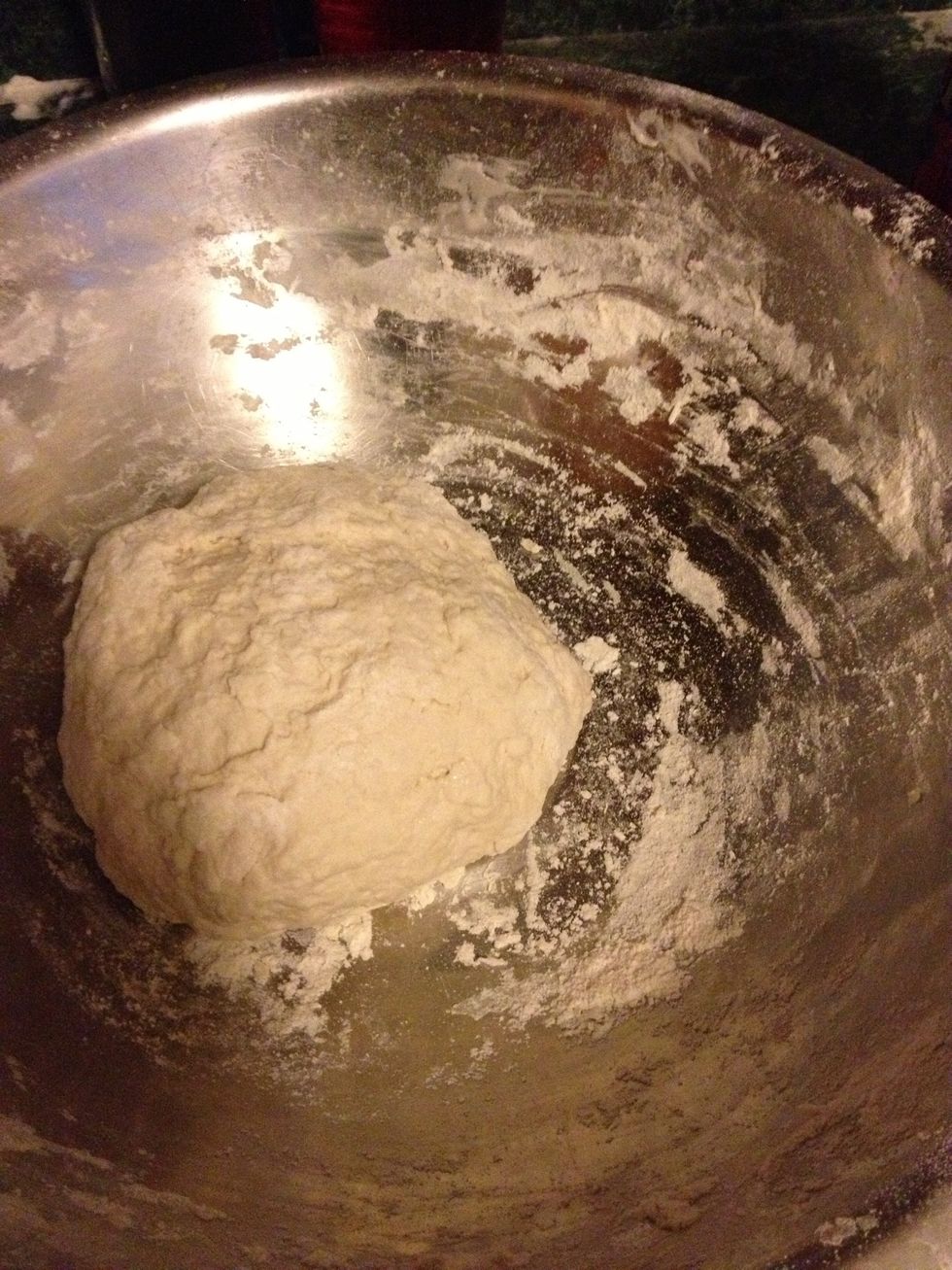 Add a pinch of salt to 1 cup flour and combine with 1/2 water into a hard dough.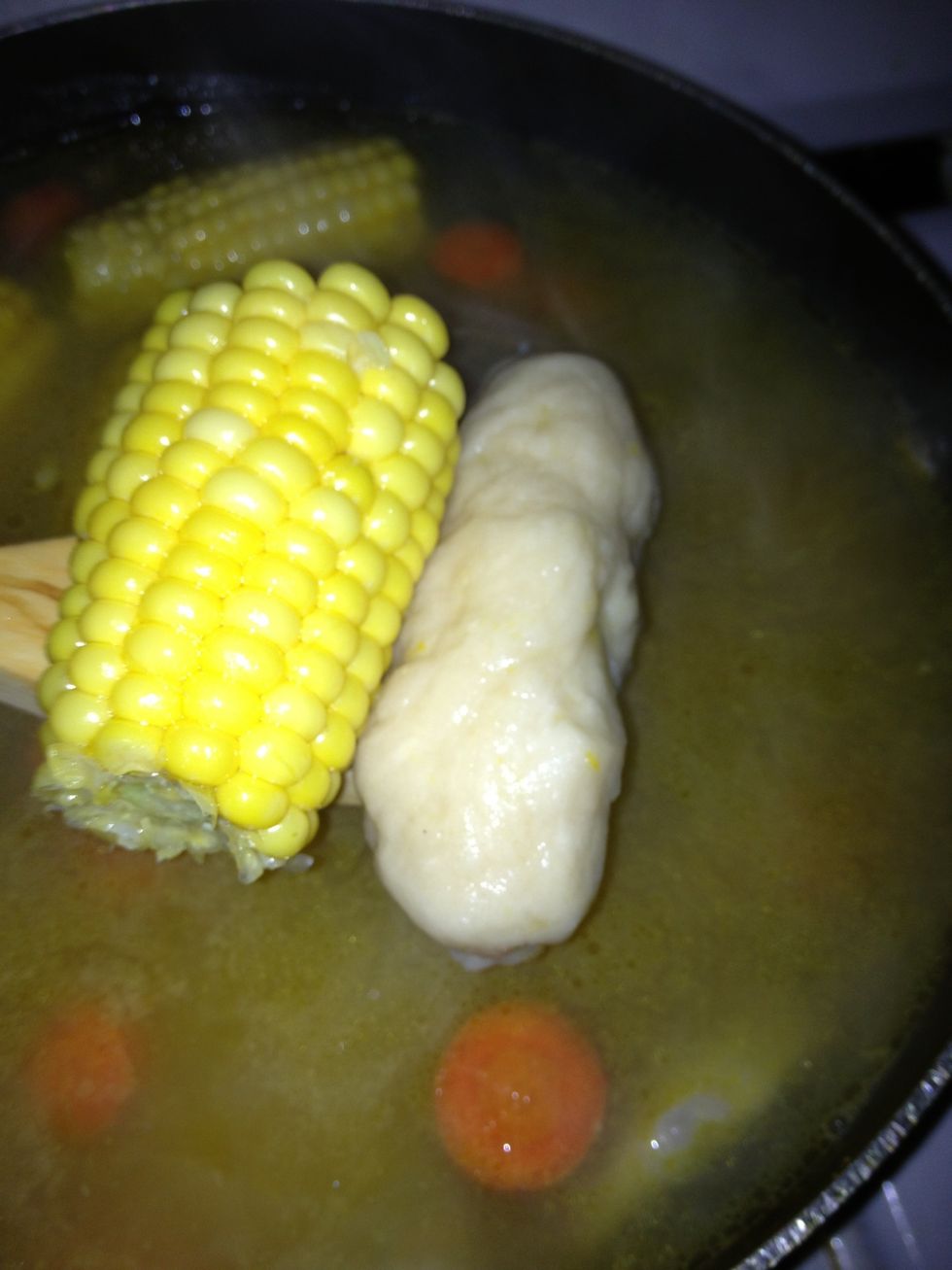 Roll dumplings into elongated pieces and combine with corn to pot. Cook for 15 mins.
Combine potato and banana to pot. Cook for 10 mins.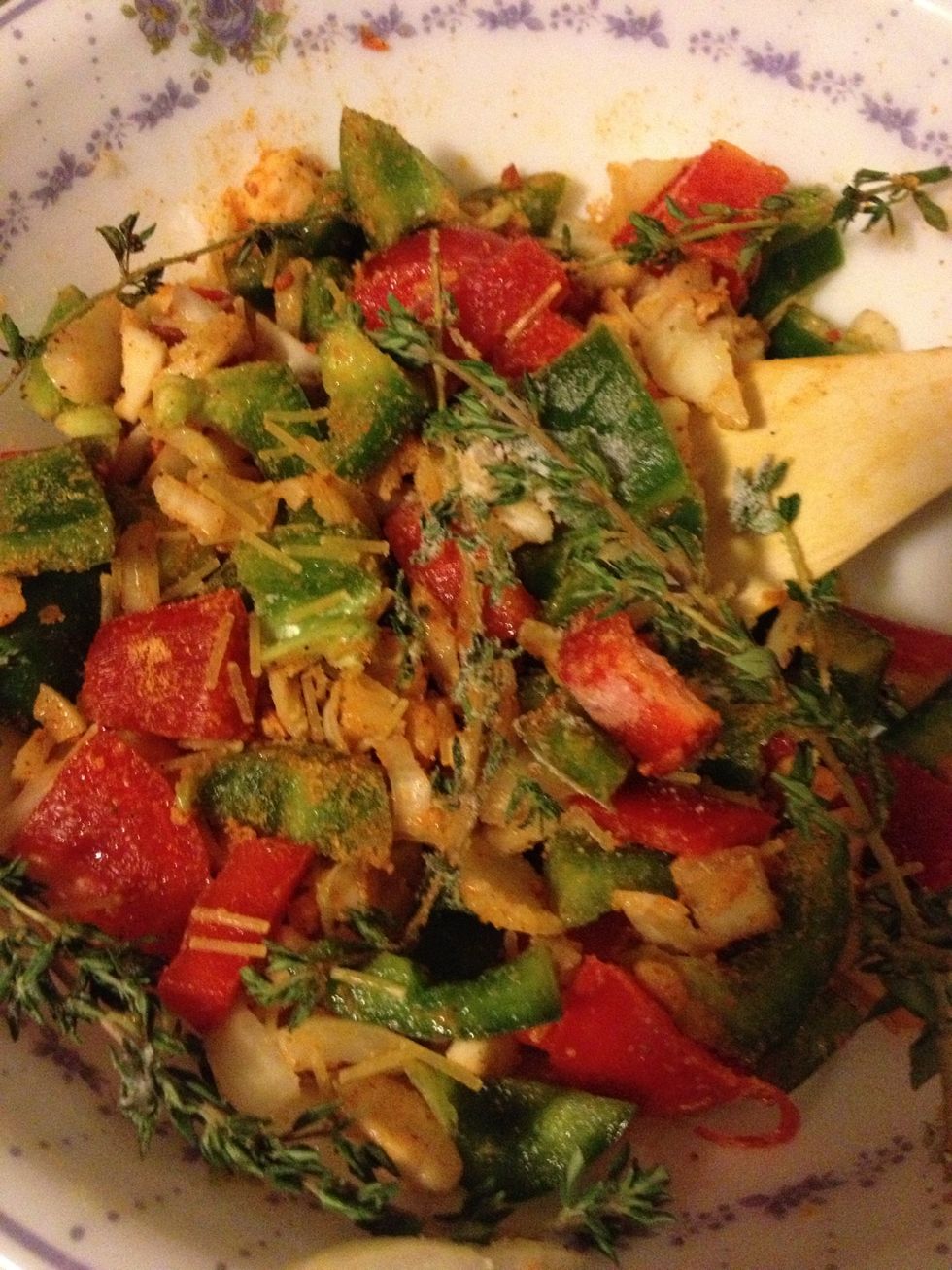 Combine onion, garlic, thyme, bell peppers, salt and soup mix to pot. Cook for 15-20 mins.
2.0 Potatoes (cut in half)
2.0 Celery stalks (cut into one inch pieces)
2.0 Large Carrots (sliced or diced)
1.0c All purpose flour
1/3c Water
1.0bnch Thyme
1.0 Onion (chopped)
3.0 Garlics (chopped)
4.0 Skinless chicken legs, thighs or wings (half cuts)
1.0 Grace COCK flavored soup mix (spicy).
2.0 Green banana (half cuts)
2.0 Corn (half cuts)
1/2 Red bell pepper (diced)
1/2 Green bell peppers (diced)
Salt to taste
1/2 ~Medium pumpkin (diced)