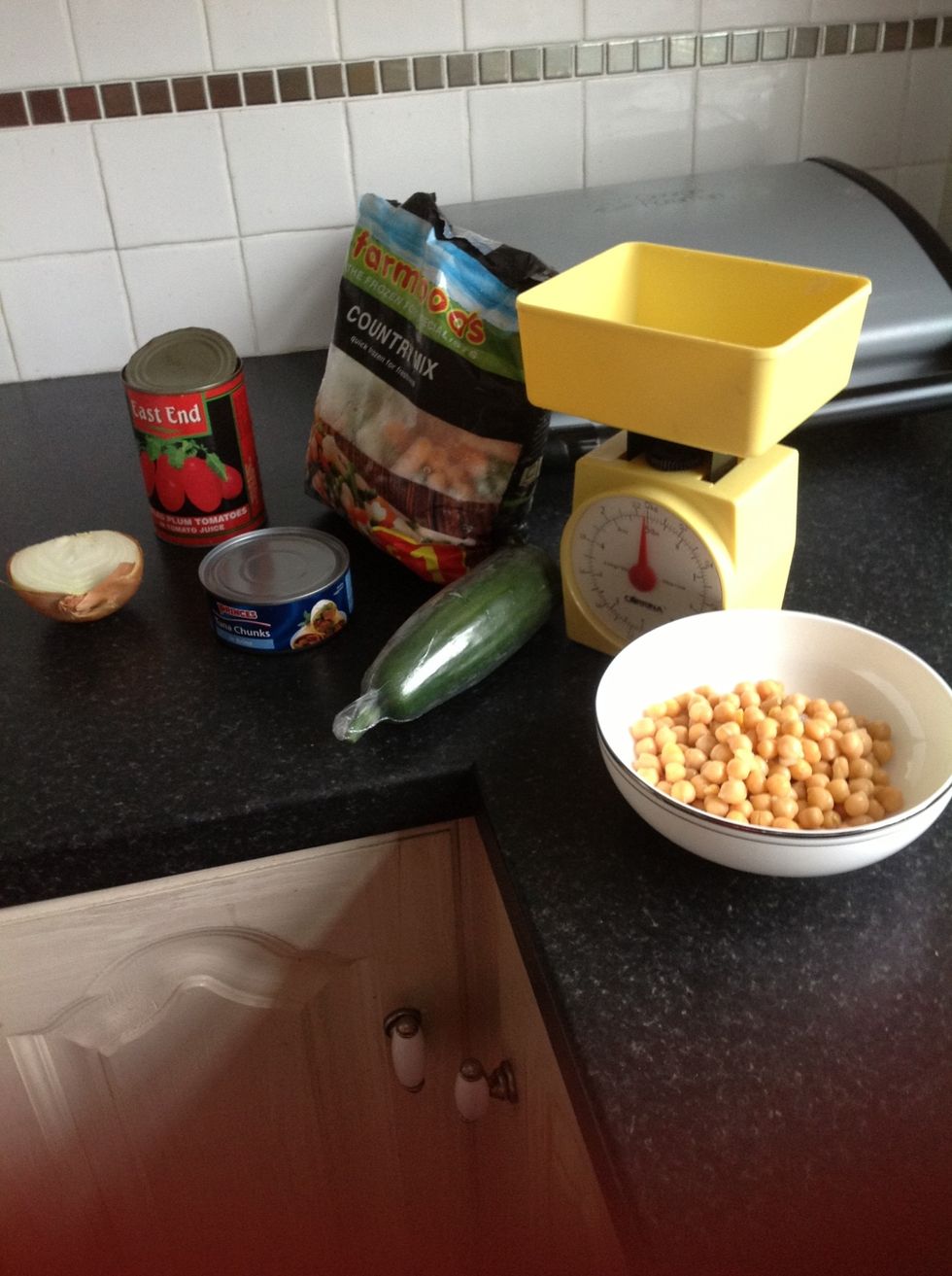 Gather ingredients and boil the frozen veg. Chop onions . And oil or spray the pan. Add onions. Stirt till brown,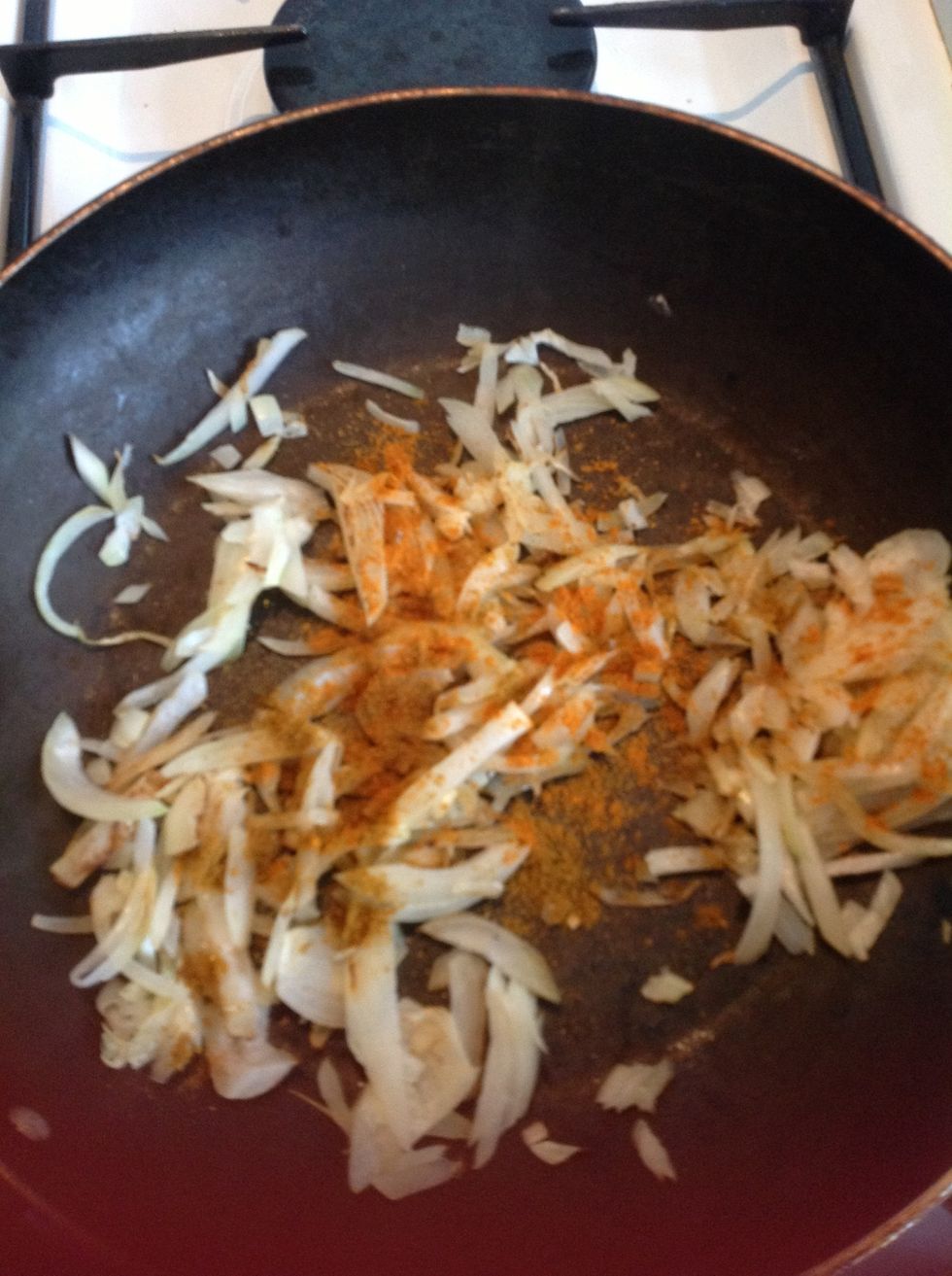 Add seasonings. Whatever u like. Salt pepper curry powder herbs and spices. Upto yo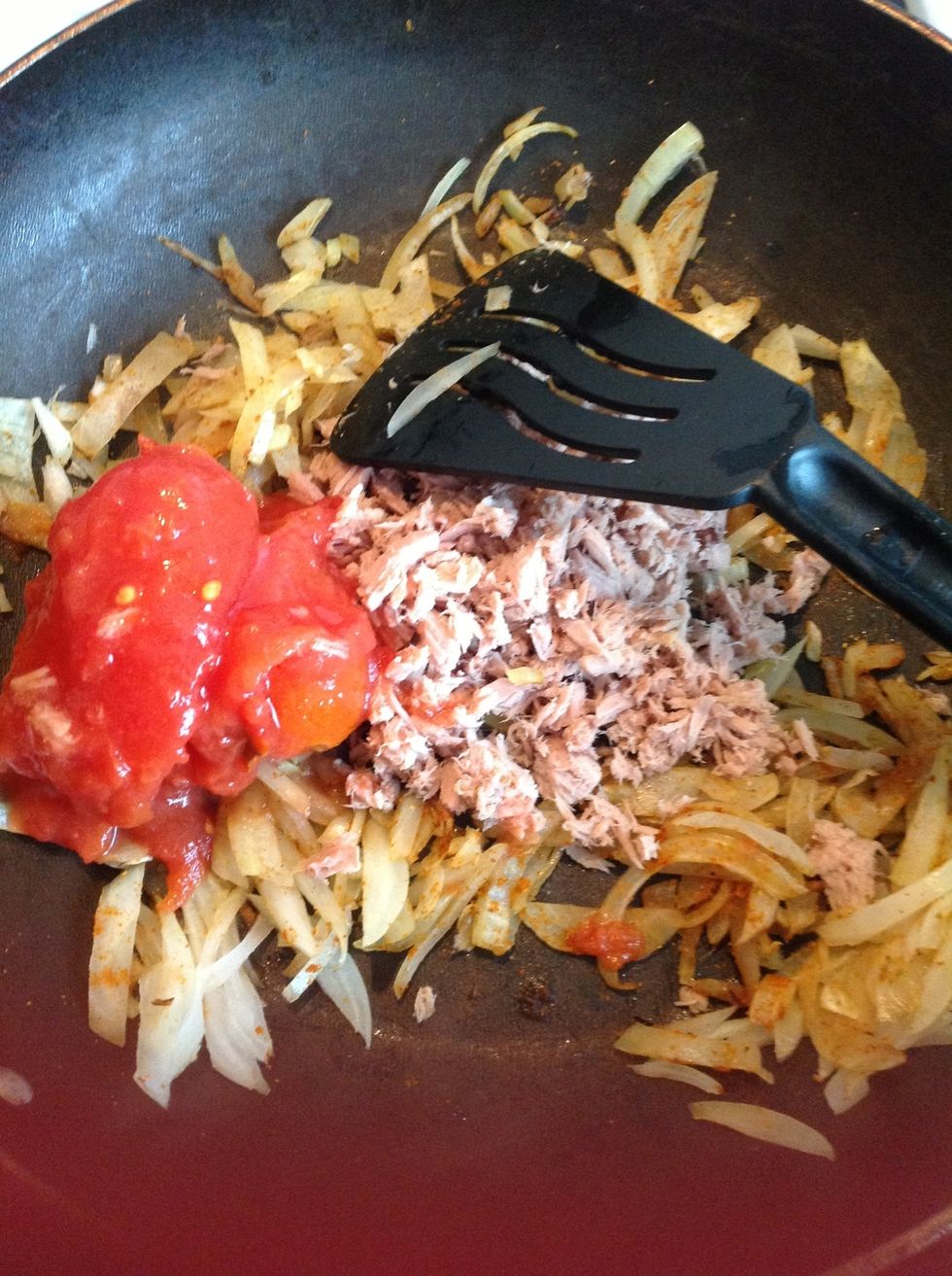 Add in tomato sauce or boil tomatoes before hand and add it in alongside tuna and stir till the flavours blended in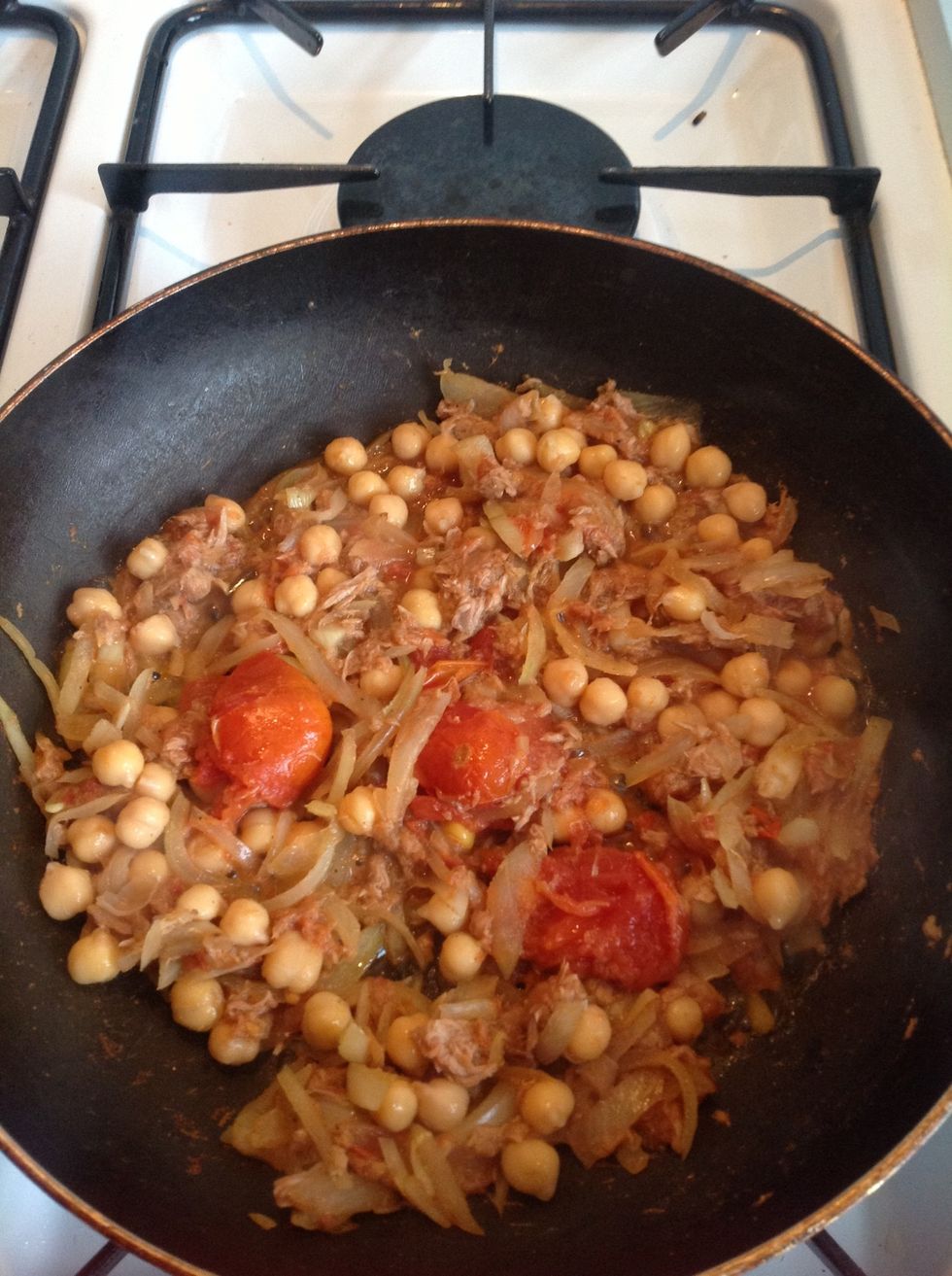 Add in chickpeas. Since mines from the can (precooked) i stirred only for 3min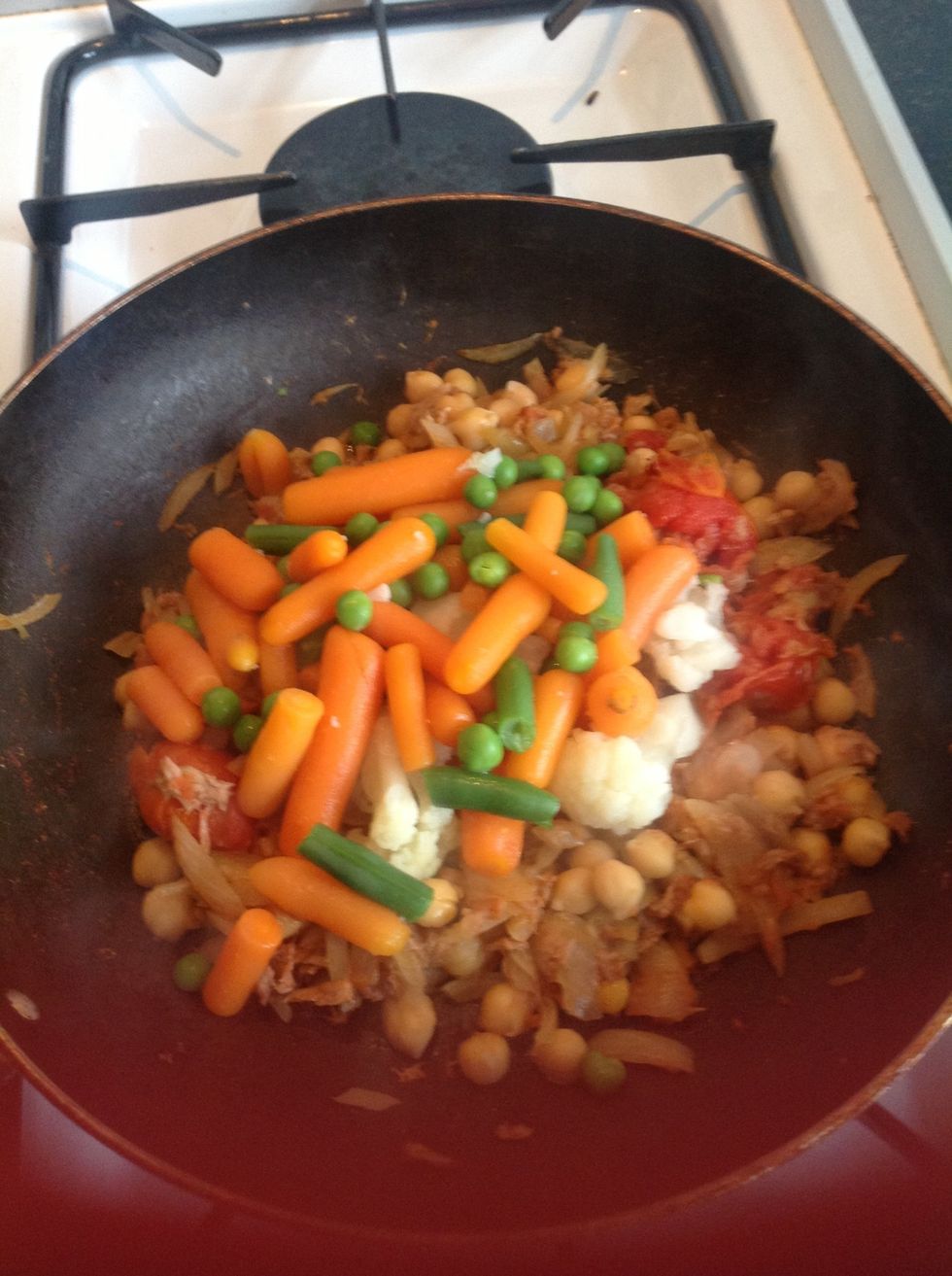 Add in the boiled veg. Stir till the flavours blended in. Let it simmer for 5min on low heat
And tadaa! A quick healthy low calorie meal! Includes 5 a day. 3 here since i used a lot of veg. All this contains only 260 calories! Well 252 but i like to round things up!! Amazing right?
1/2 Onion
1.0 Tomato sauce or gravy
1/2 Chicpeas
1/2 Tuna in brine or water
1.0 Vegetable
Seasonings (chilli and mixed curry powder)