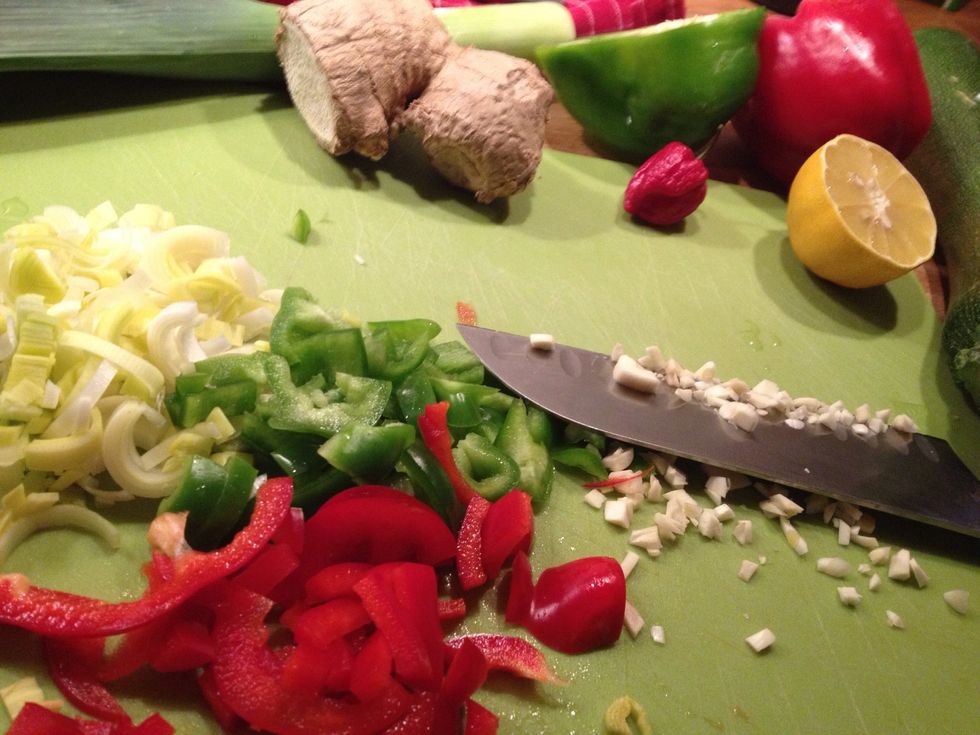 Chop all vegetables in small to medium pieces. Use as much chili as you want.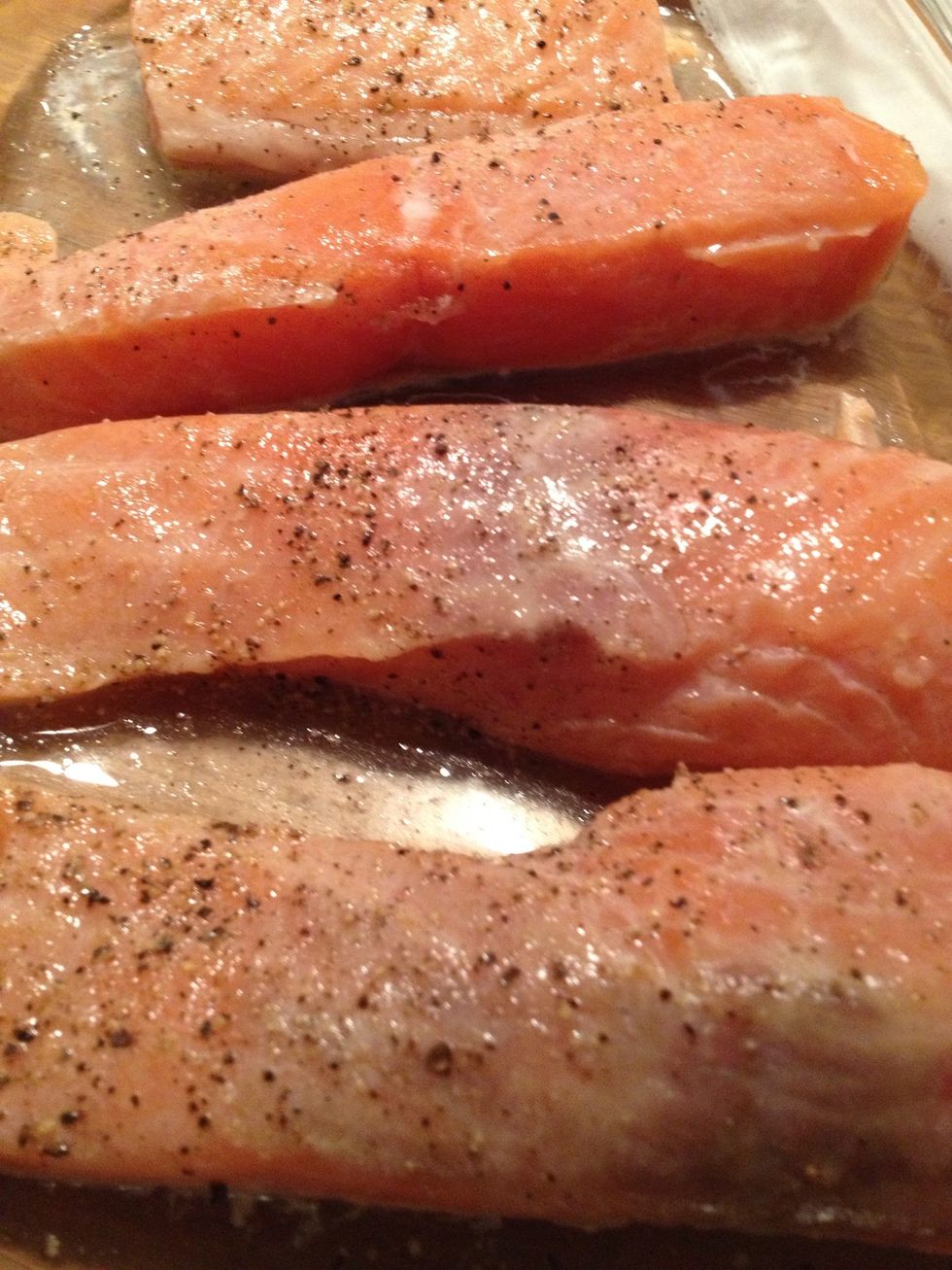 Put The salmon in a oven proof pan. Salt, pepper and squeeze over lemon.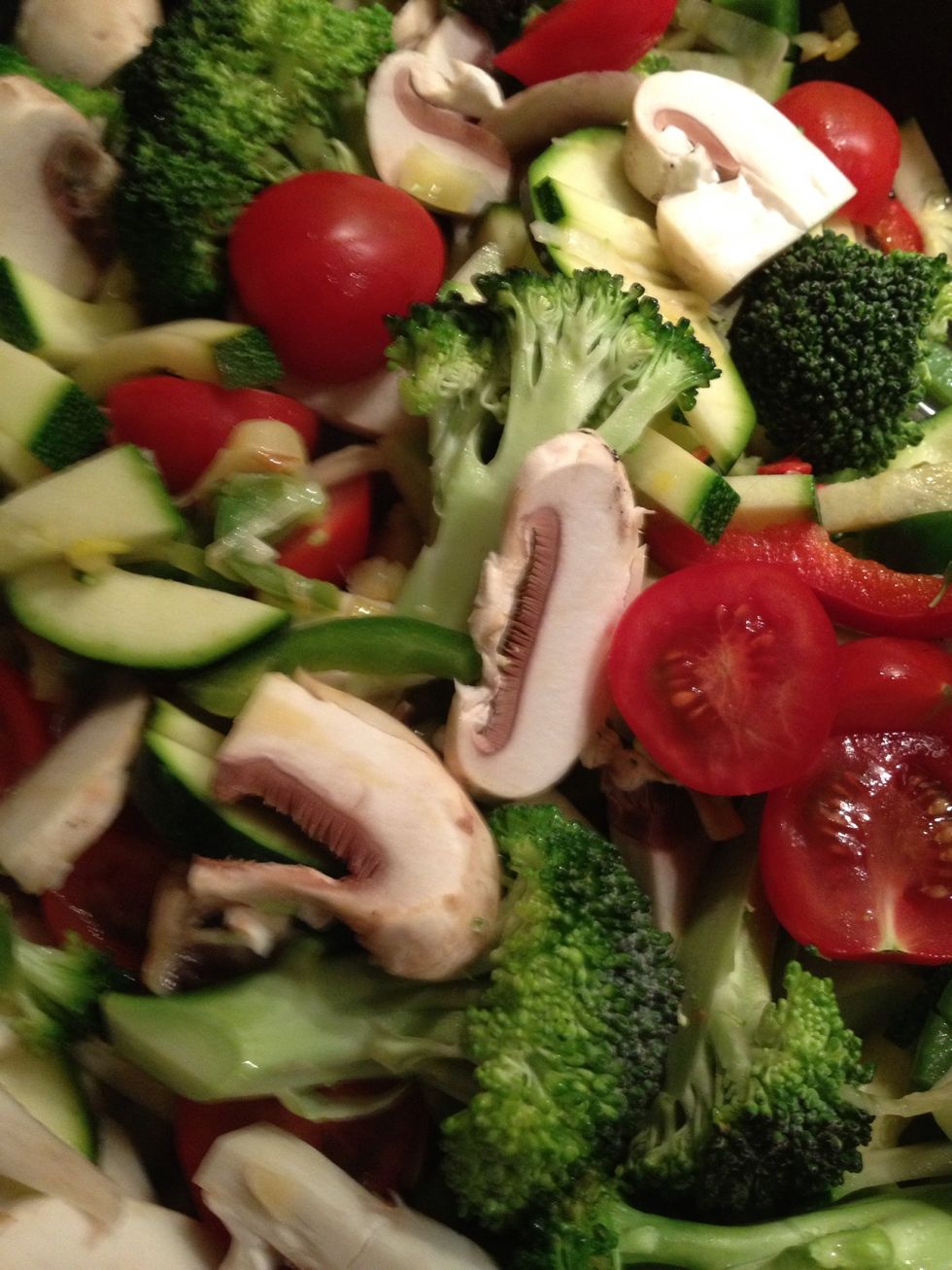 Put all the vegetables in a pan and stir in oil/butter for about 5-10 minutes. Meanwhile make the sauce, 1 can crème fraîche, wine, salt, pepper and french mustard. Stir and taste check > adjust.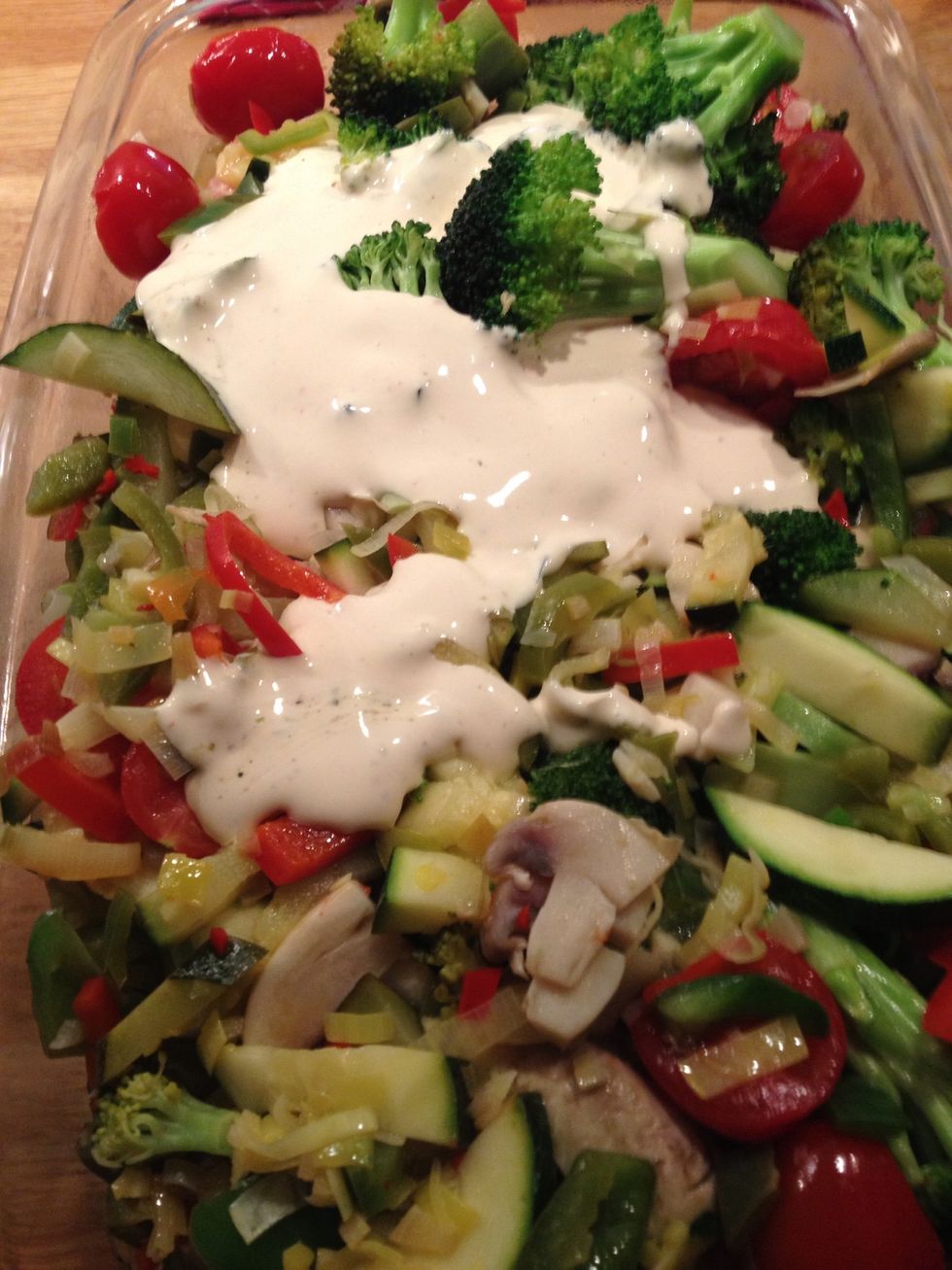 Pour all vegetables over the salmon and then sauce on top and put in the oven 200'C for about 15 min.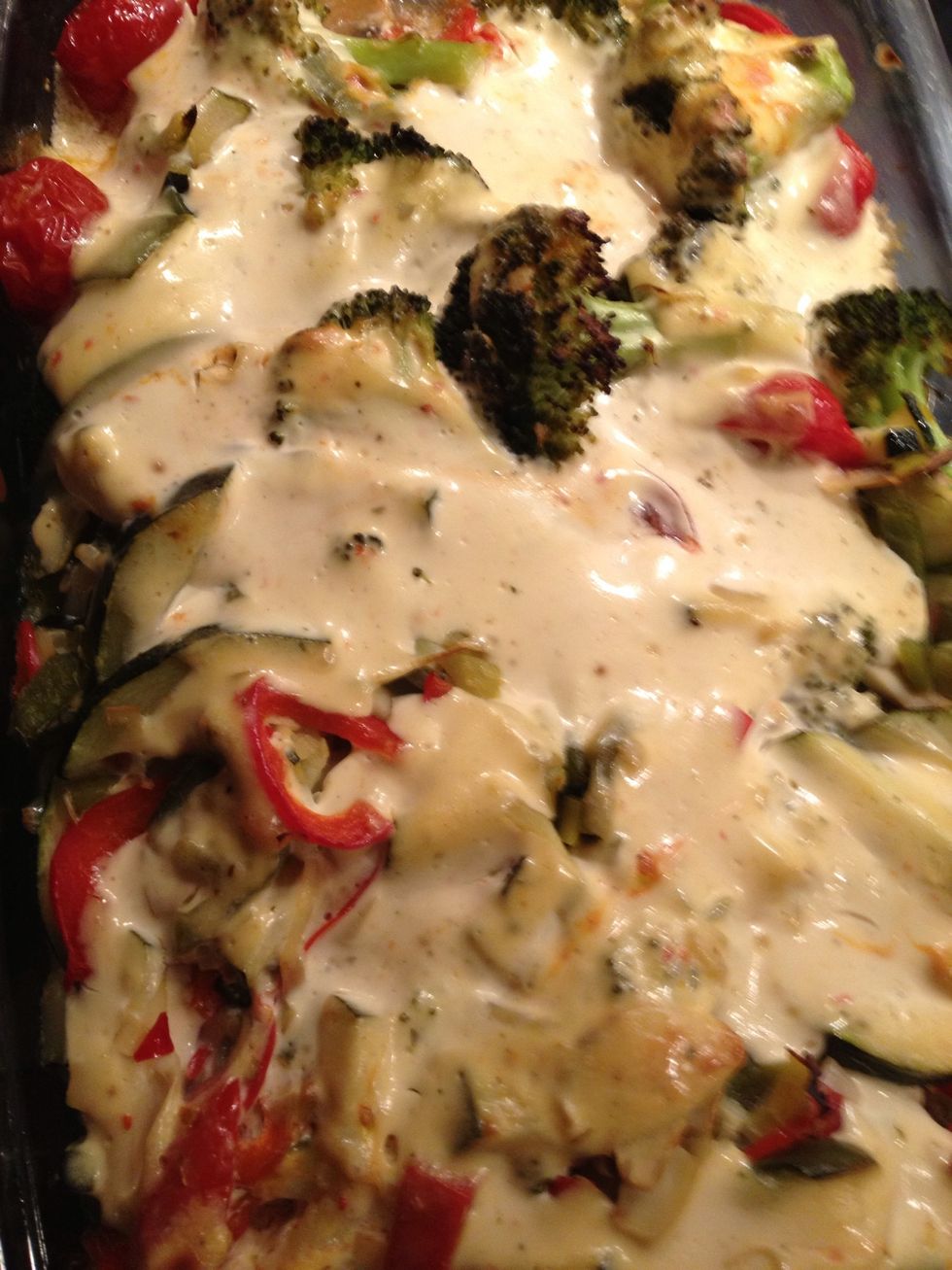 And, it will look someting like this - Bon apetit!
2.0 Garlic
1.0cm Ginger
10.0 Tomato
1/2 Leek
1.0 Broccoli
1.0 Squash
1/2 Chile peppers
3.0 Mushrooms
2.0c White wine
1.0c Crème fraîche
Seasoned salt
Pepper mill
Herbs
4.0c Salmon
1/2 Lemon
Butter
Olive oil