Hey guys :) This soup is delicious & should make 5 servings at 169 calories! I know you can make this with skim milk and it'll be even lower, but you need a bit of creaminess when you're on a diet!
Gather together your ingredients :)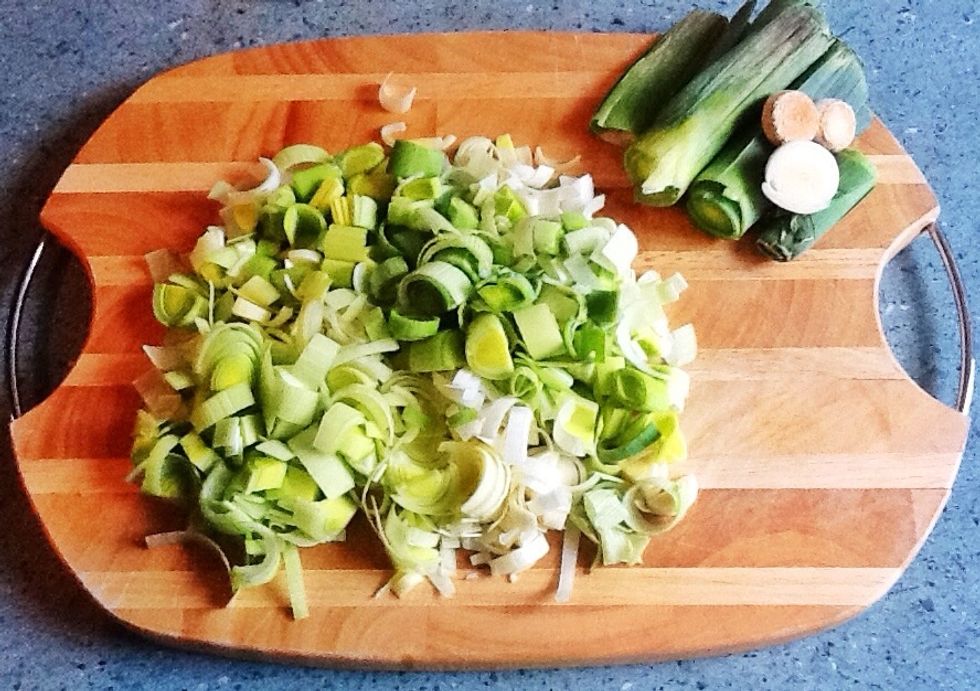 Trim the ends off your leeks, wash them and chop them up.
Spray your pan with some low-cal fry spray, and pop in the leeks and cook over a gentle heat.
Like so :)
Peel your potatoes.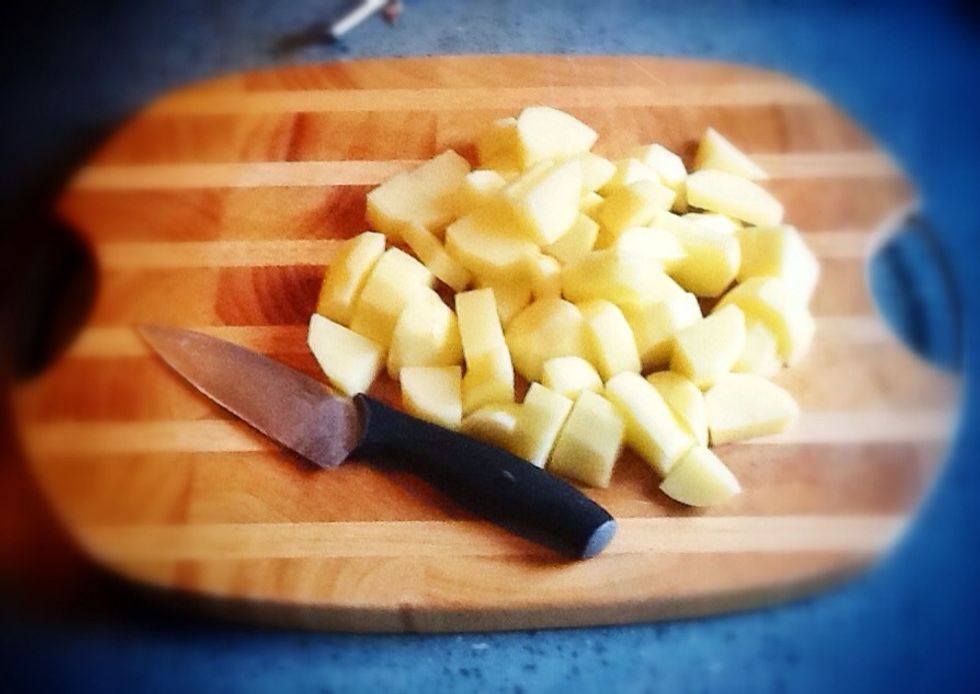 Chop them up into chunks.. Not too small!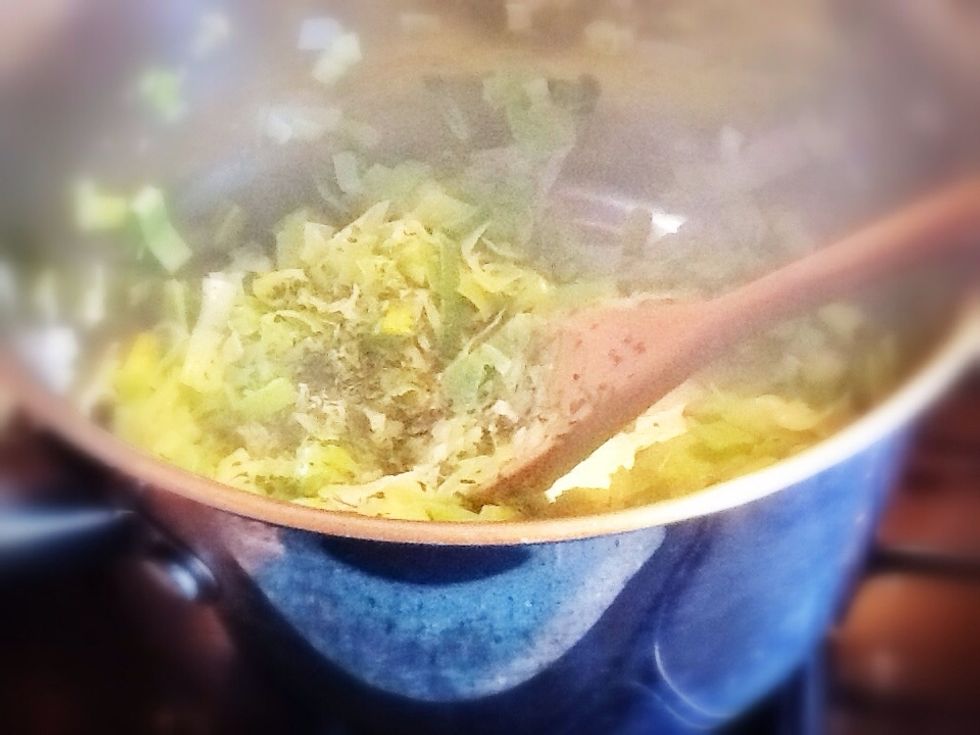 Give your leeks a stir after around 10mins, and add in the parsley... Yummy smell! They should be getting nice and soft now.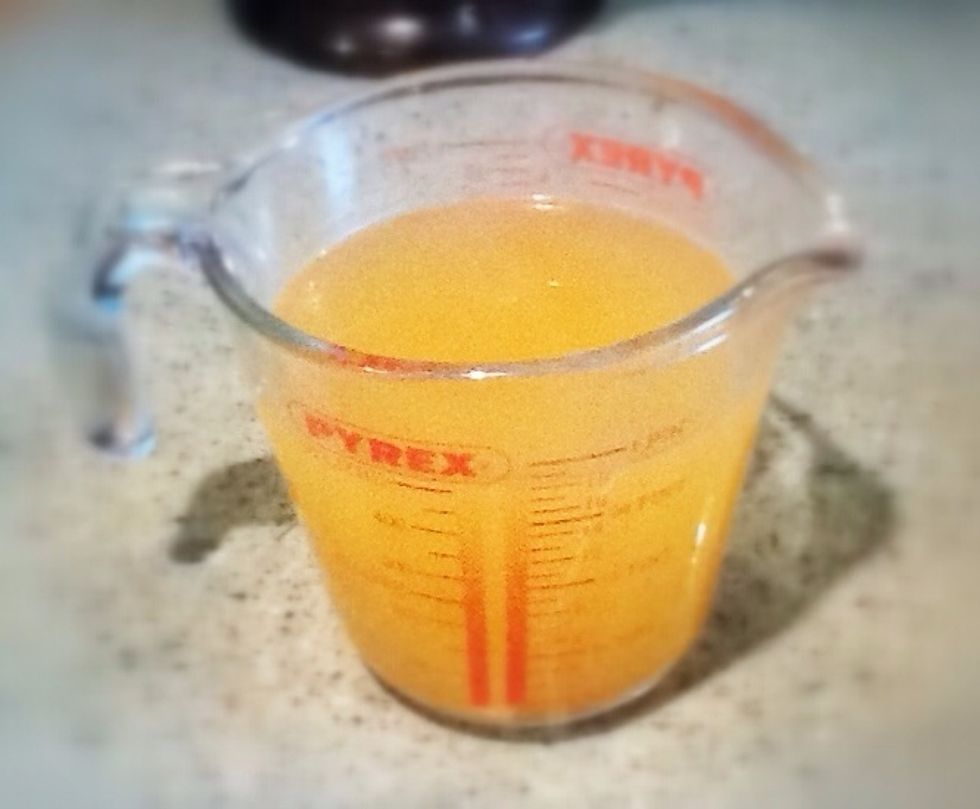 Get your stock ready, I always use chicken stock... But feel free to use vegetable if you prefer!
Add the stock and potatoes to your leeks, and simmer away gently for around 20mins or until the potatoes are soft.
Like so :) nicely cooked, and smelling delicious!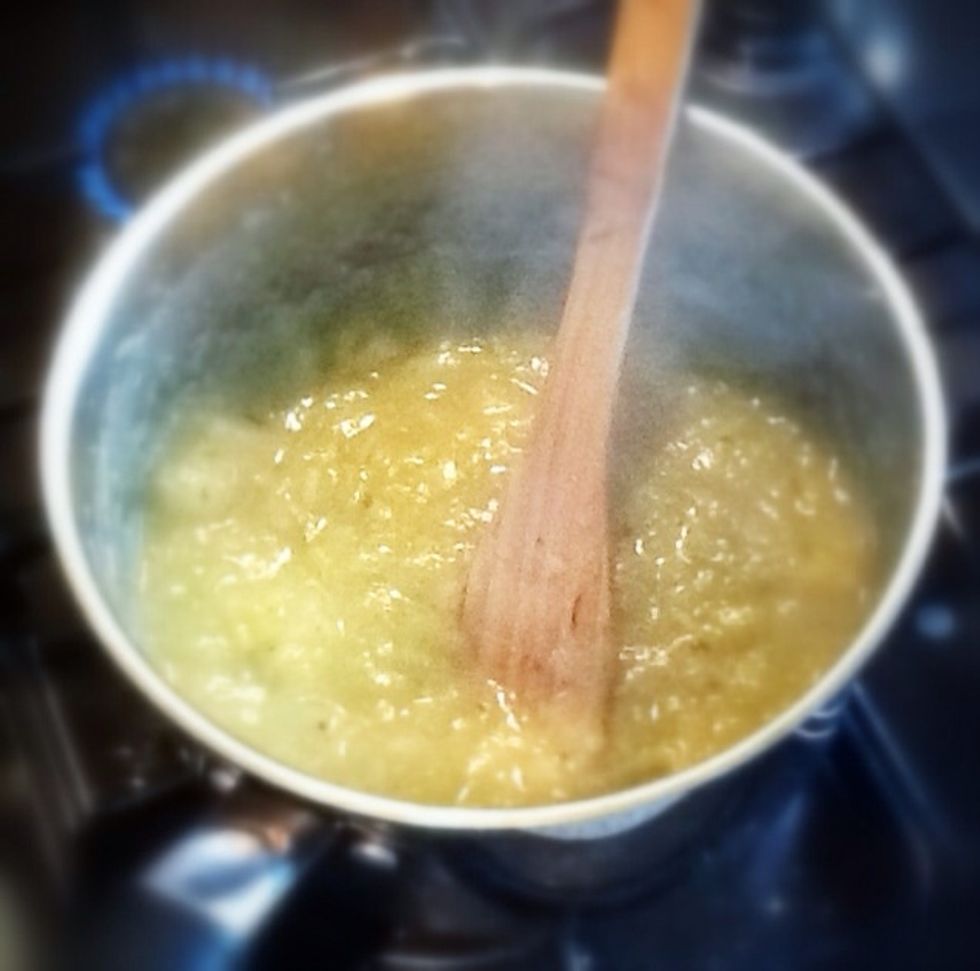 Take half the soup, and blend it up in a food processor or blender until nice and smooth. Pour the smooth mixture back into the pan. Blend it all if you like a completely smooth soup! :)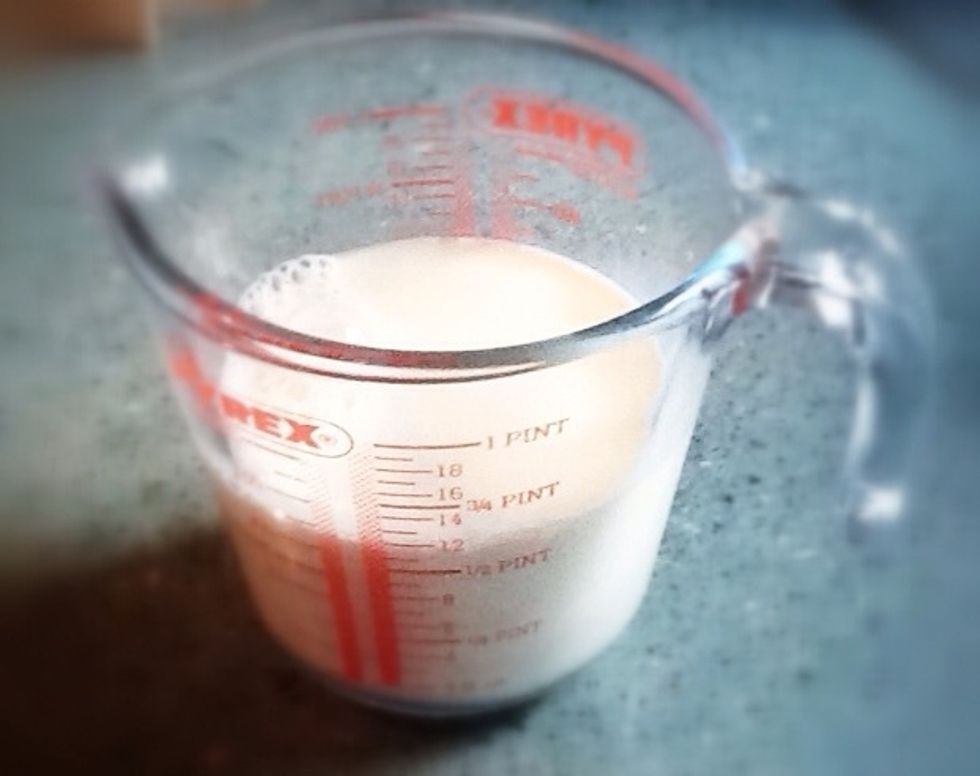 Measure out your milk ready to create some creamy goodness!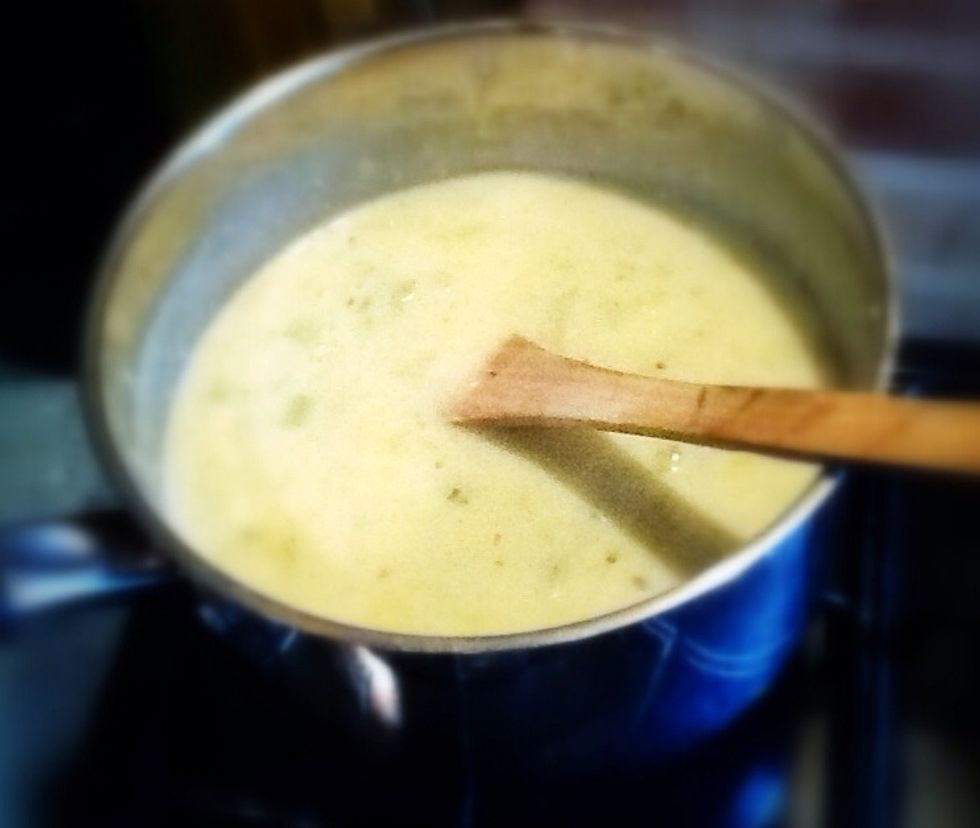 Pour in your milk, add your pepper and heat VERY gently. If you're making this to freeze, don't add the milk until after you've defrosted and reheated :) Enjoy xo
3.0 Large Leeks
4.0 Potatoes
1.0 Clove Of Garlic
300.0ml Whole milk
500.0ml Chicken or vegetable stock
1.0 Low-cal spray
1.0Tbsp Pepper
1.0tsp Dried Parsley
Robyn-Tahnee Moss
I love cupcakes :) if I could... I would bake all day long :P enjoy sharing my recipes with the rest of the snapguide world :D \nFollow me @robyntahnee