Wash and peel your eggplant using a vegetable peeler or sharp knife.
On cutting board, slice eggplant in rounds or long thin strips (as I did).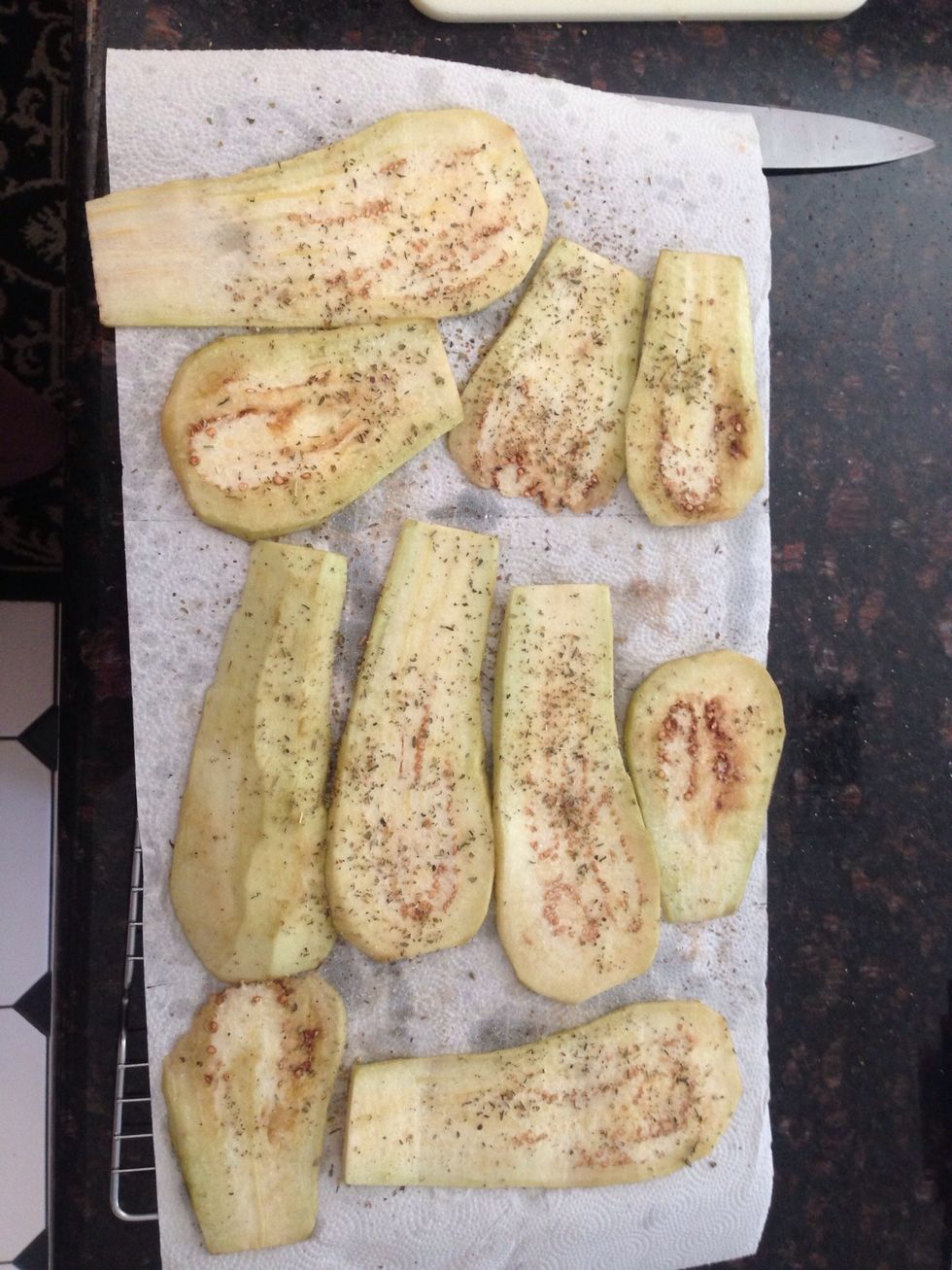 Lay your sliced eggplant out on paper towel. Sprinkle with all your seasoning as listed in supplies. Just a dahs of each on both sides.
Preheat your out door or indoor Grill on medium heat. I'll be using my indoor grill.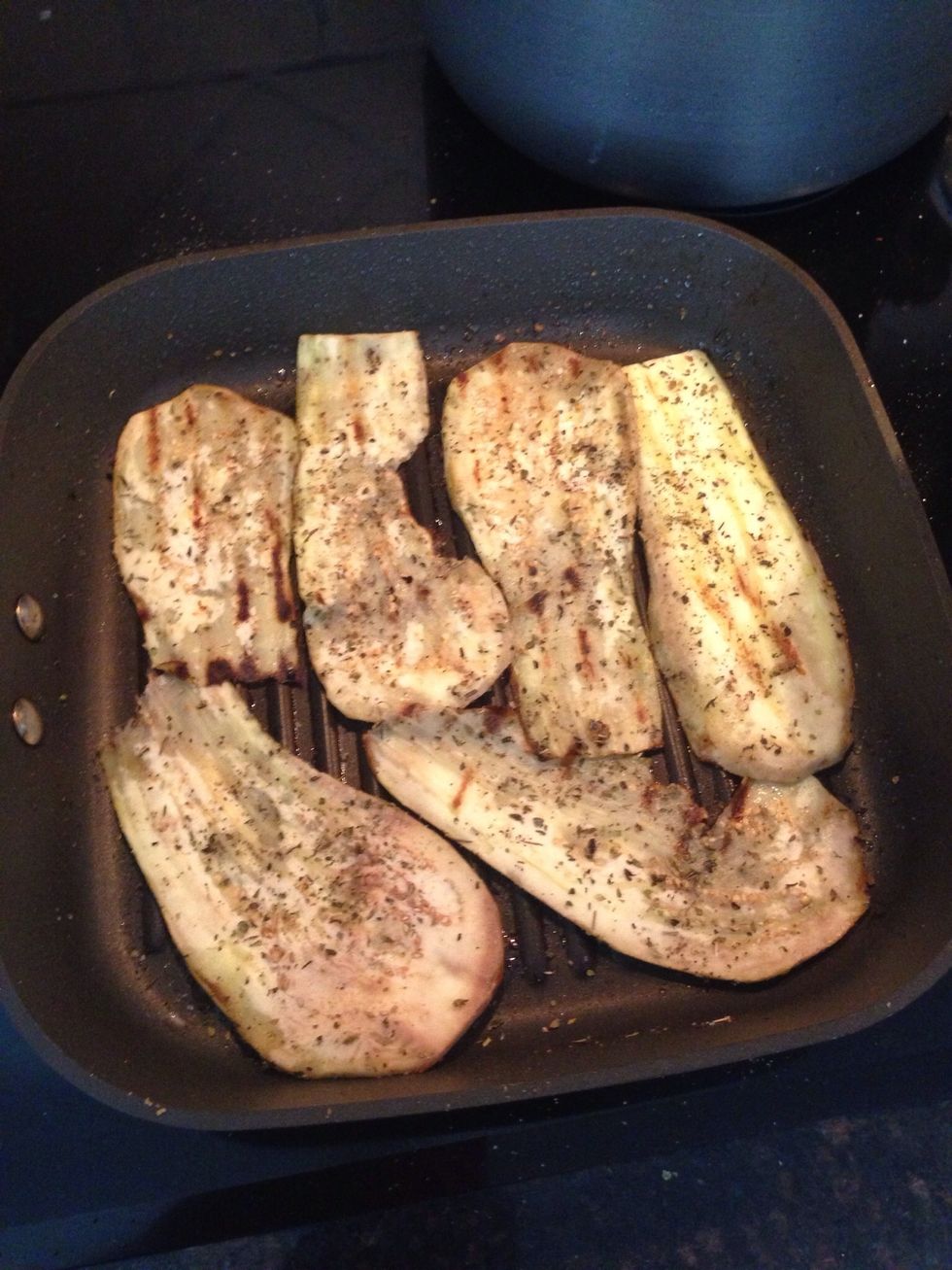 In batches cook the eggplant on the grill. You can use a little spritz of olive oil to the grill to prevent sticking and add flavor. Cook both sides until tend and soft.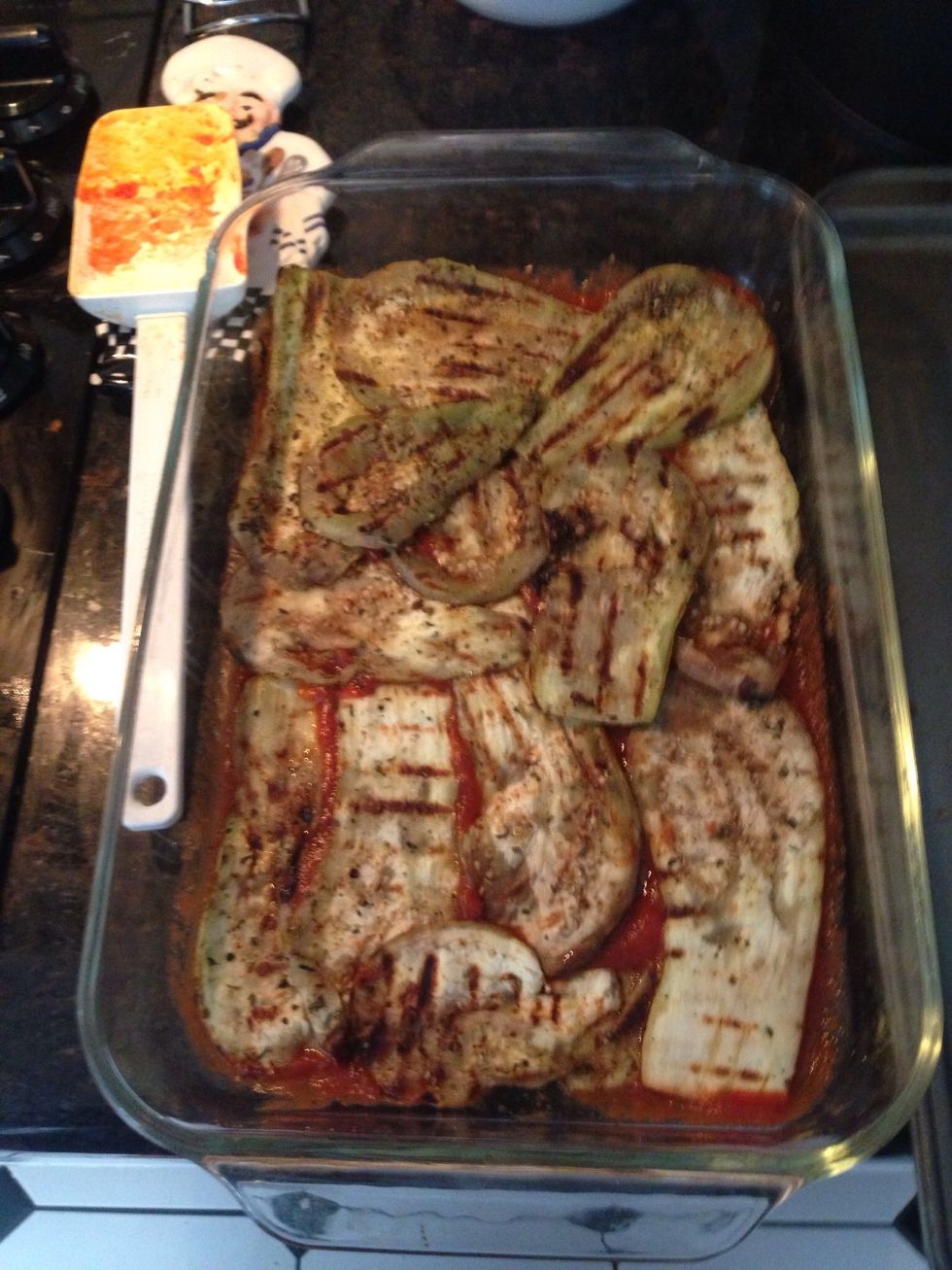 In 9x13 baking dish, start layering your Eggplant Parmesan. First layer some of my homemade marinara sauce (see my other guides for recipe). In a single layer add the grilled eggplant.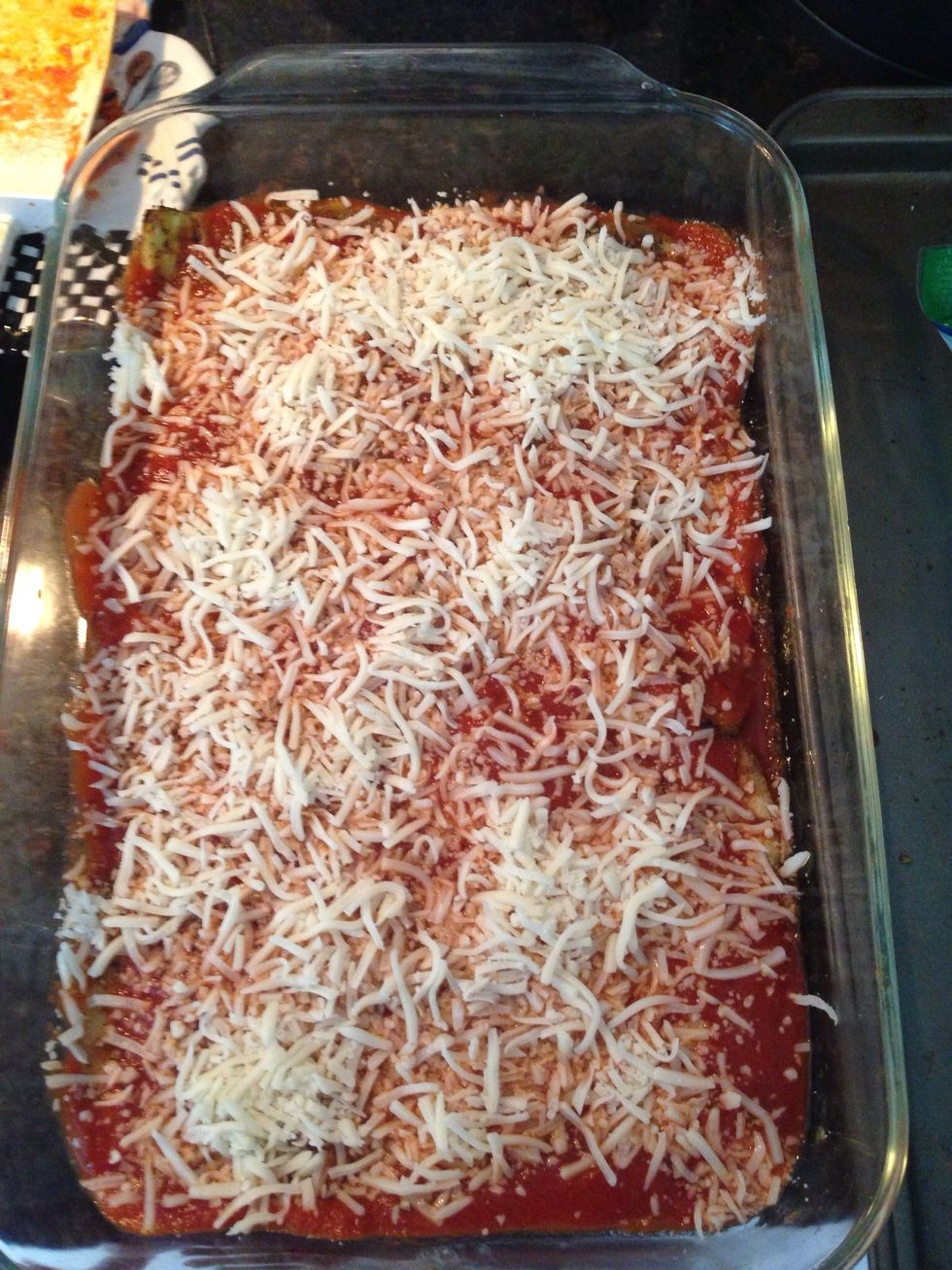 Now add another layer of marinara sauce and 1/2 of your grated mozzarella cheese / Parmesan cheese.
Repeat the last two steps (7/8) and your dish will be ready for the oven. Per heat oven to 350 degrees.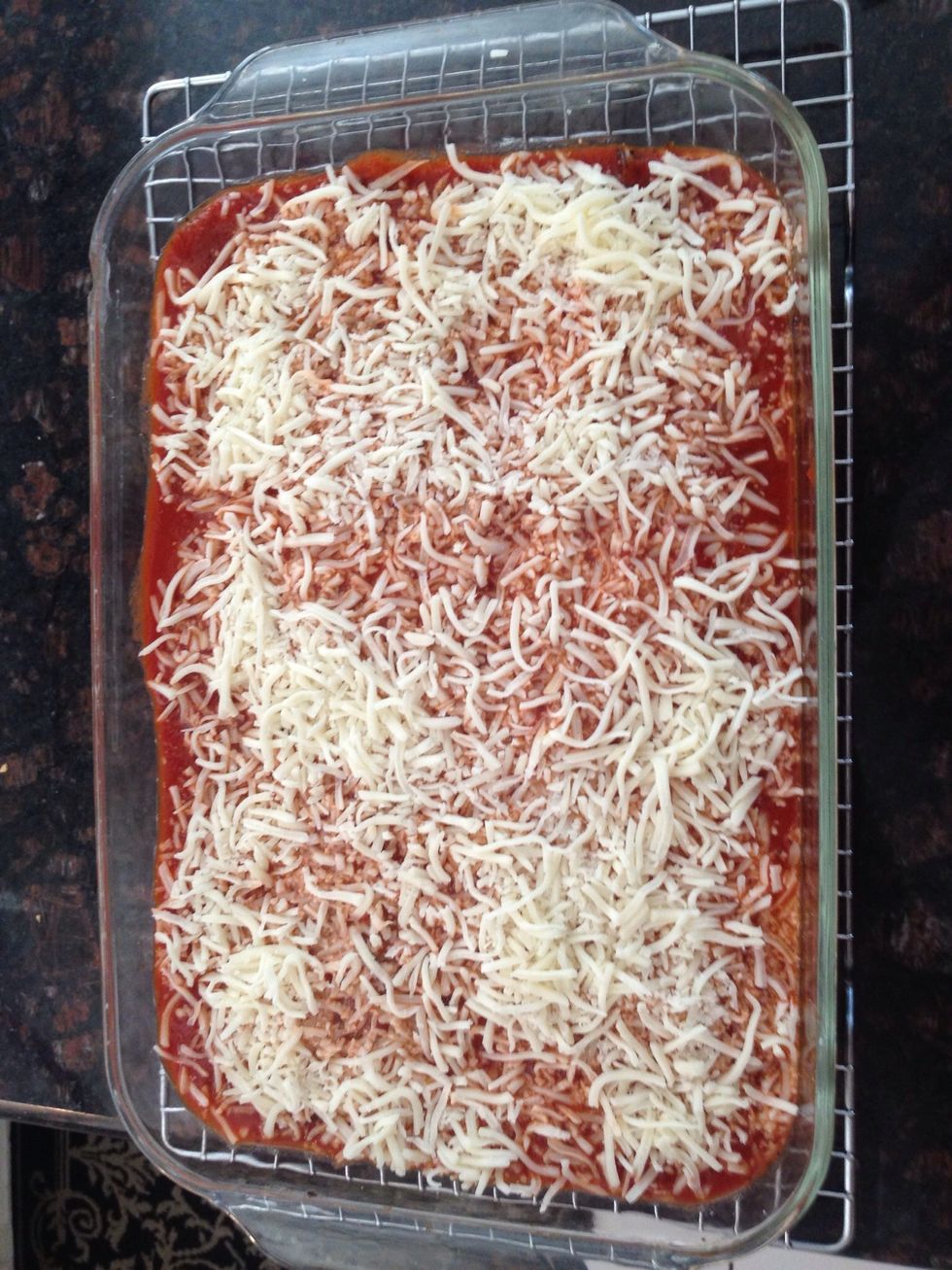 Two layers deep of healthy Grilled Eggplant Parmesan. Put in oven & cook for 35-45 minutes. Should be bubbly & browning.
Yum, serve hot!
3.0 Medium/Large fresh Eggplants
6.0c Marinara sauce (see my guides for recipe)
16.0oz Mozzarella cheese, shredded
6.0oz Parmesan cheese
Seasonings: sea salt, black pepper, garlic powder,
Italian seasonings.