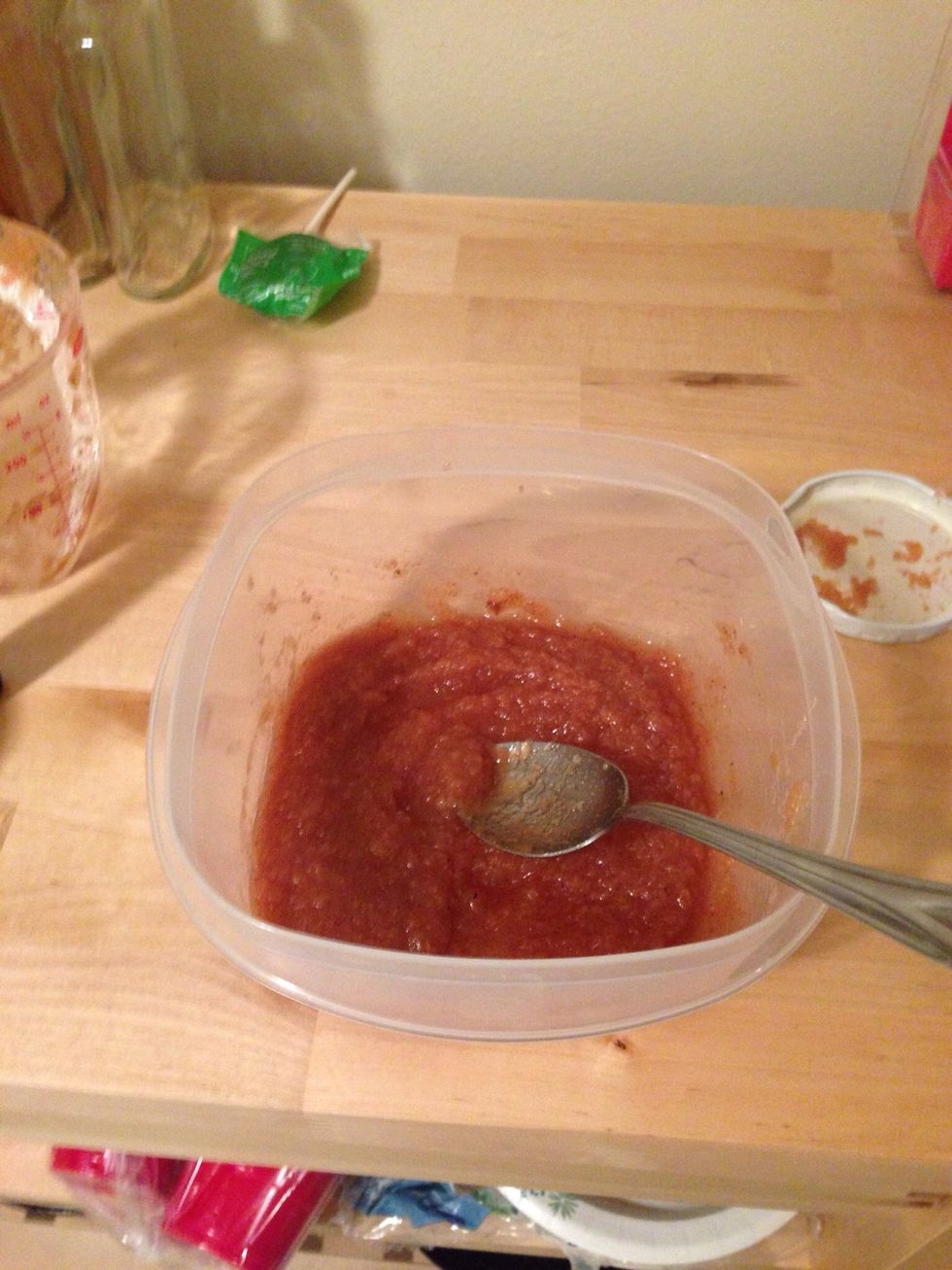 Mix the cinnamon apple sauce, nutmeg, and brown sugar in a bowl.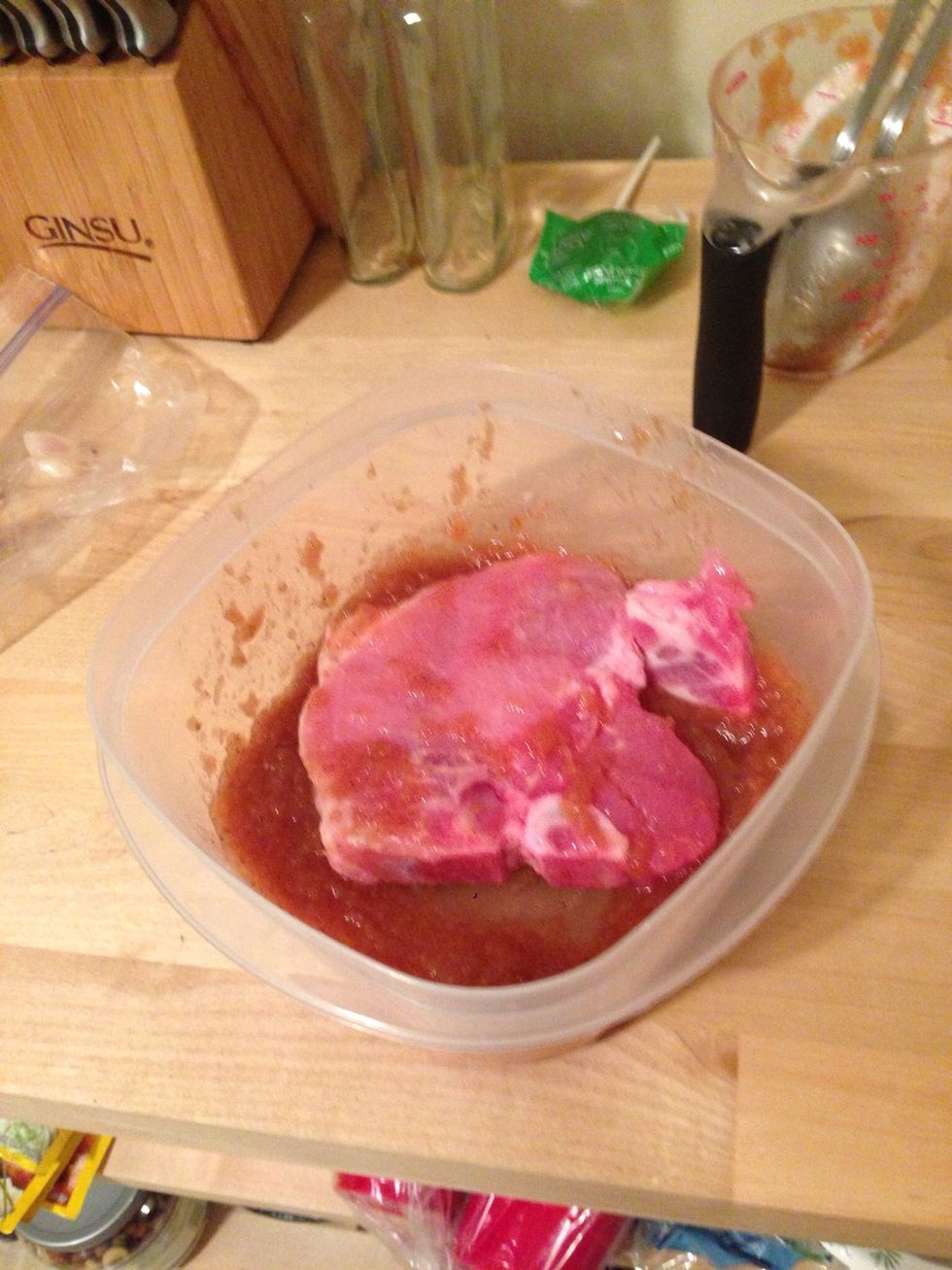 Coat both sides of the porkchop evenly.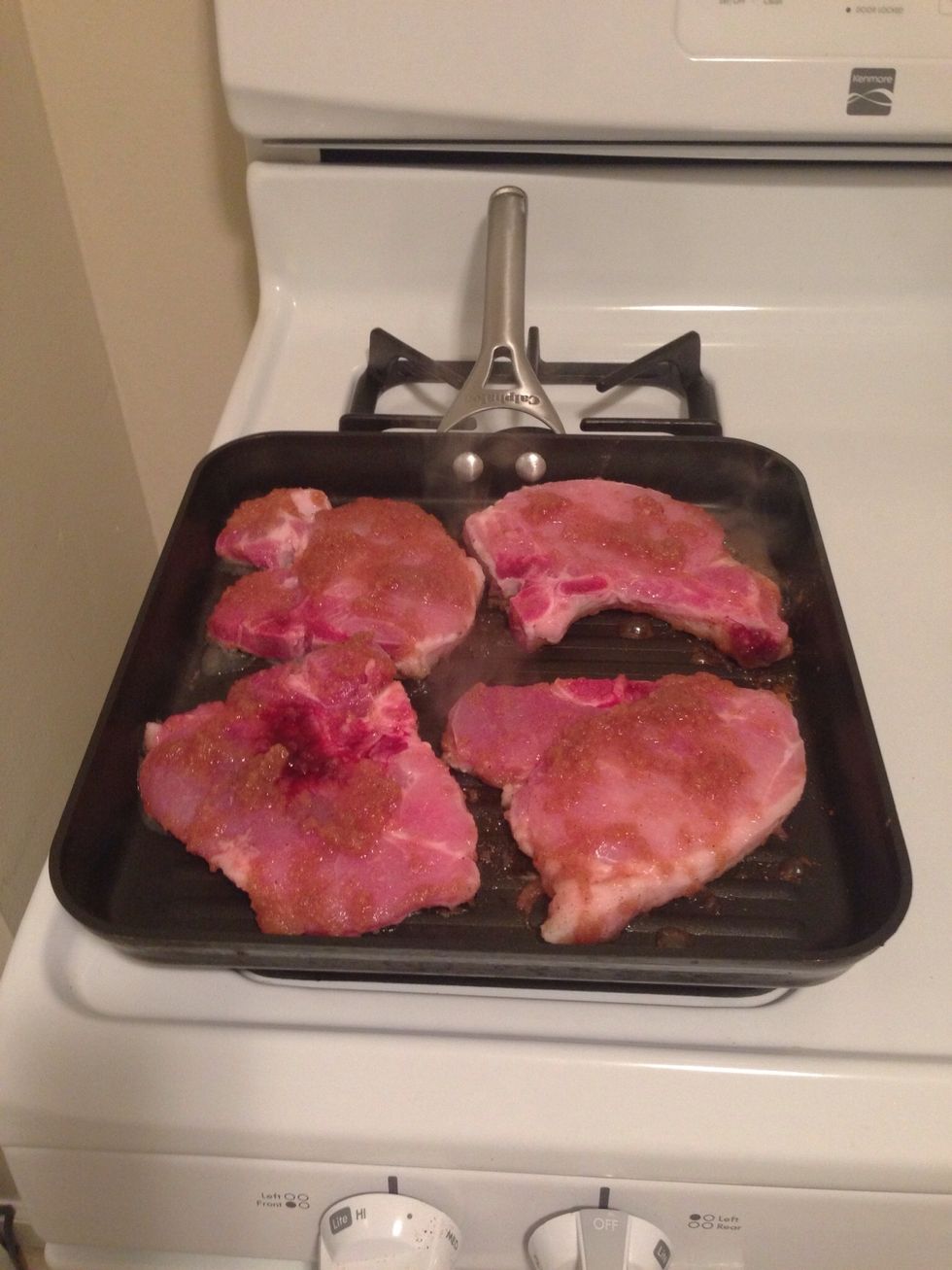 You can use the olive oil to sear the chops or sear without oil. Put on the grill on medium high heat for about 3-4 min per side.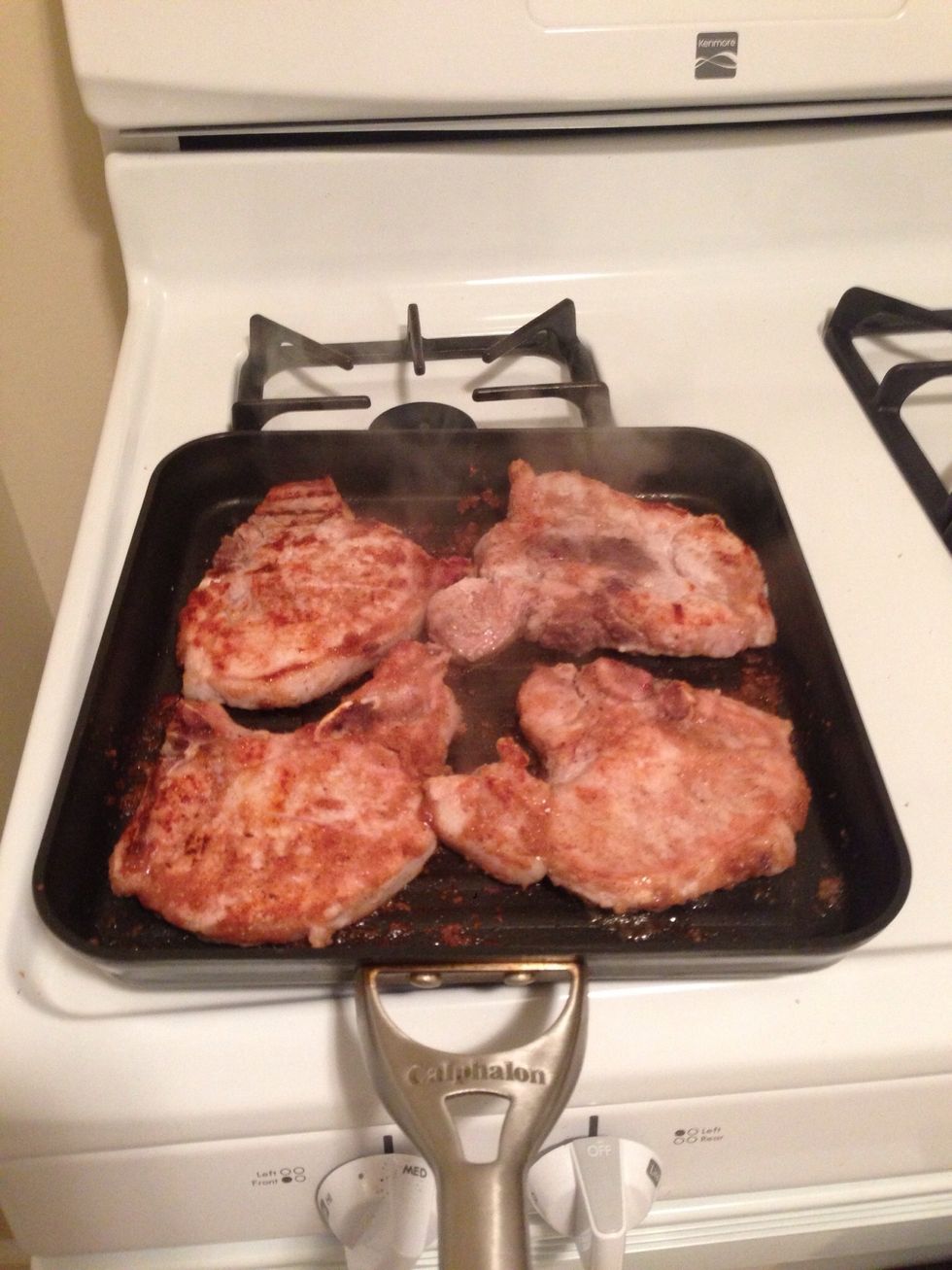 Flip over. The porkchops should look a nice whitish color. If you are unsure if they are done, cut the center of the biggest chop, it shouldn't have any pink and be white.
Serve with your favorite side dish and enjoy!
4.0 Porkchops
1/2c Cinnamon apple sauce
1/8c Brown sugar
2.0tsp Nutmeg
1.0tsp Olive Oil (optional)
Geeky Kalamity
A nerdy lady that likes to cook. I usually throw ingredients together and it turns out great. :) Ive made it a personal goal to cook everything on the grill.