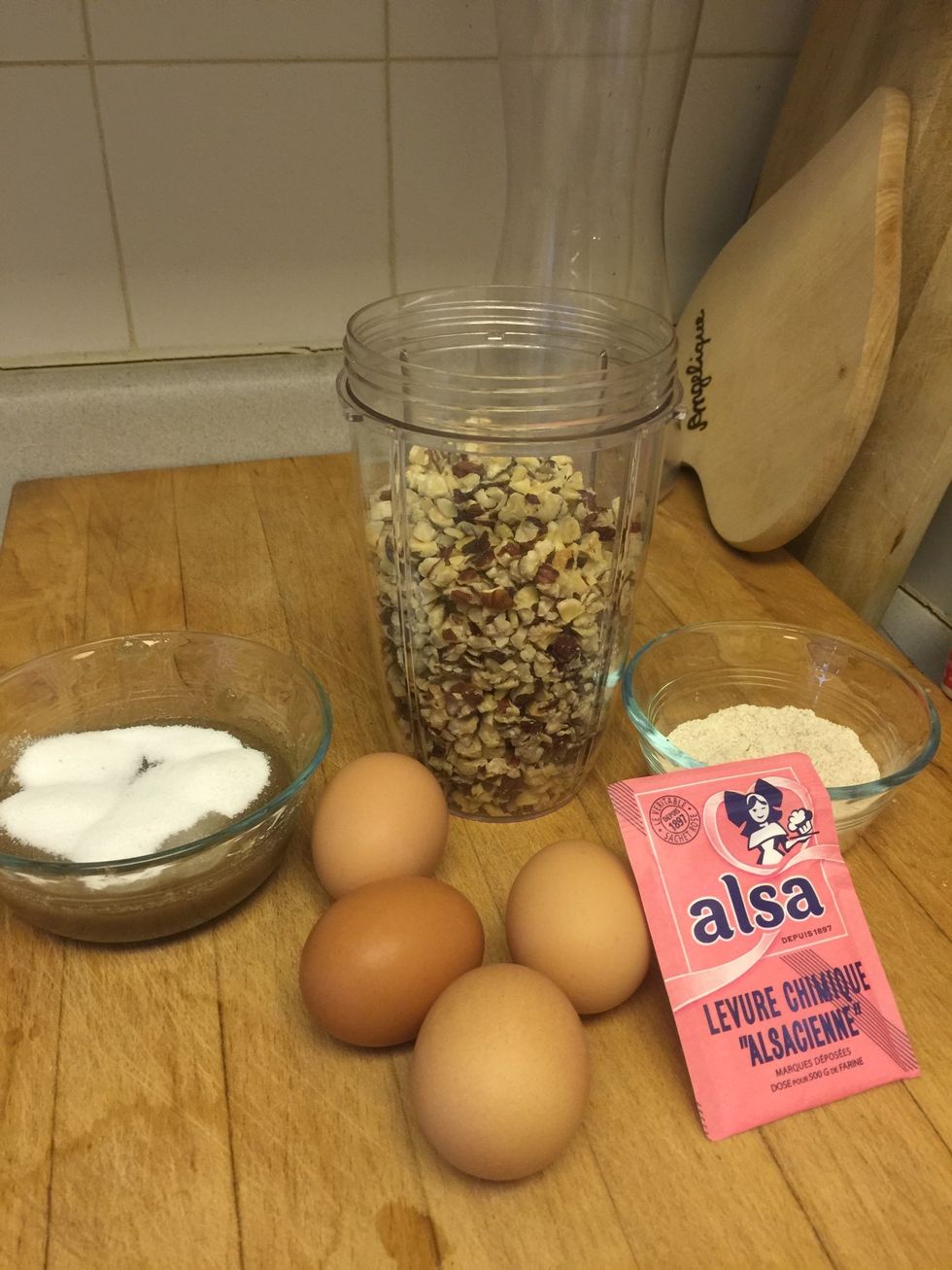 Summary of all ingredeints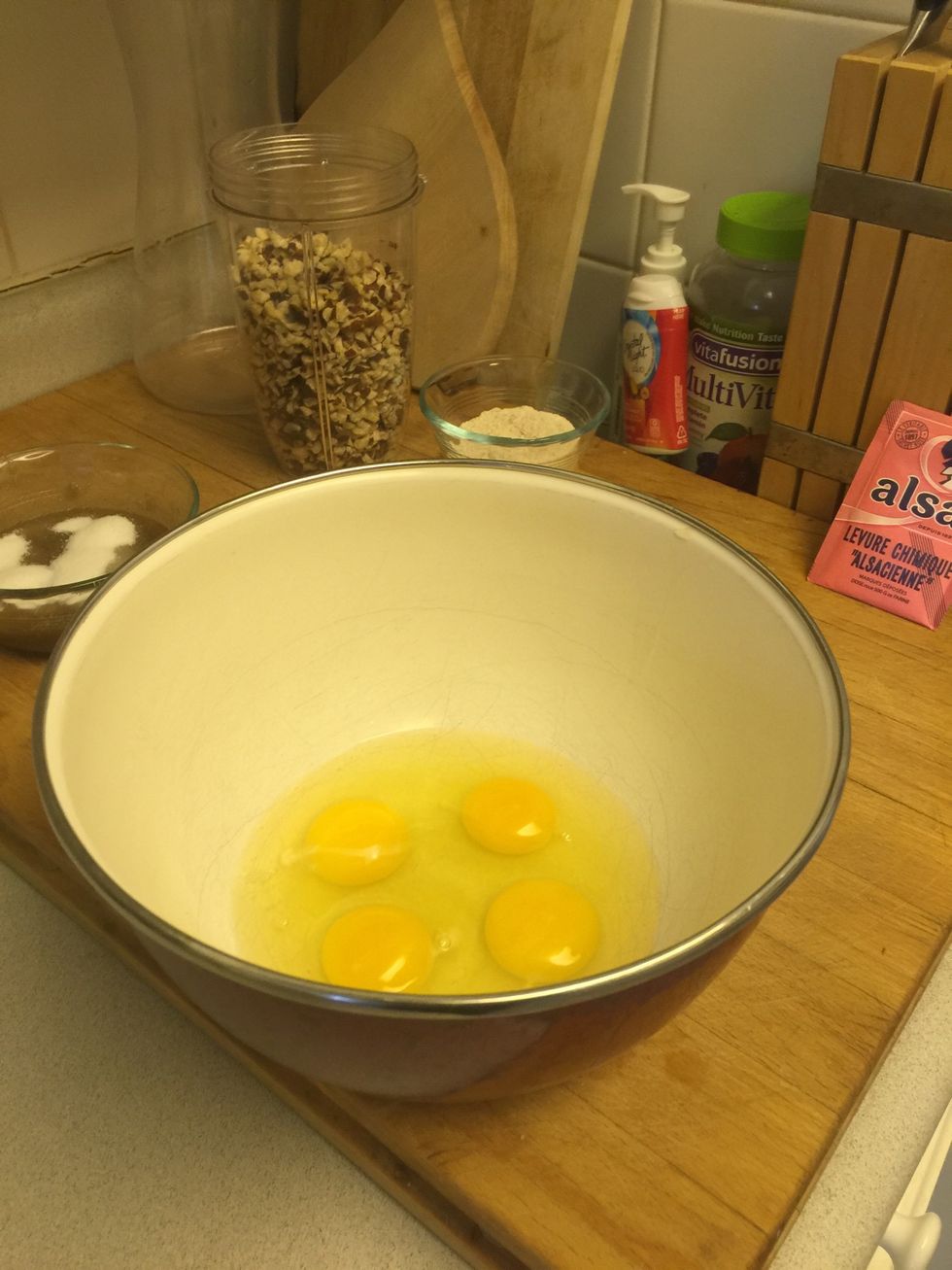 Start with the 4 eggs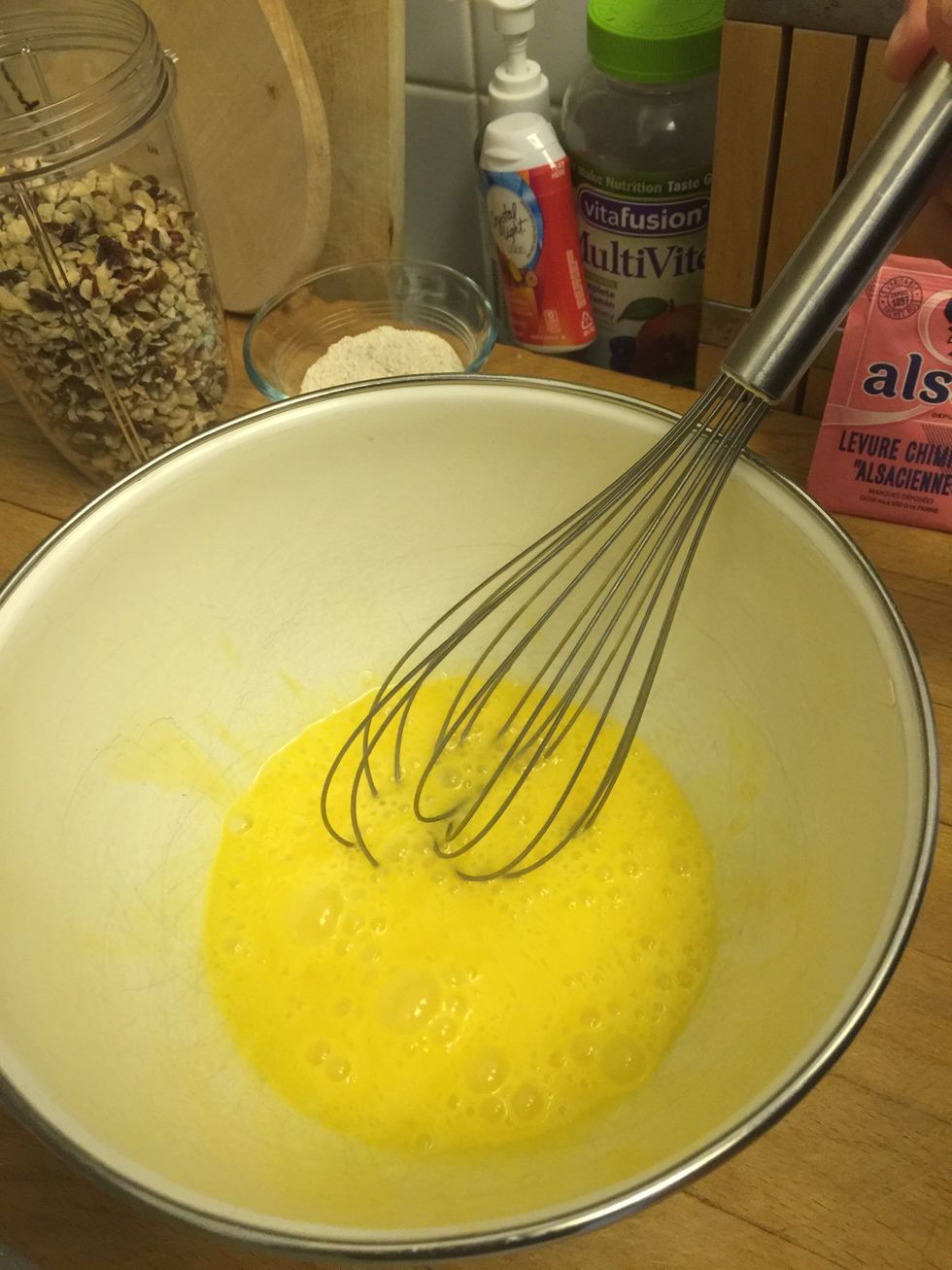 Beat them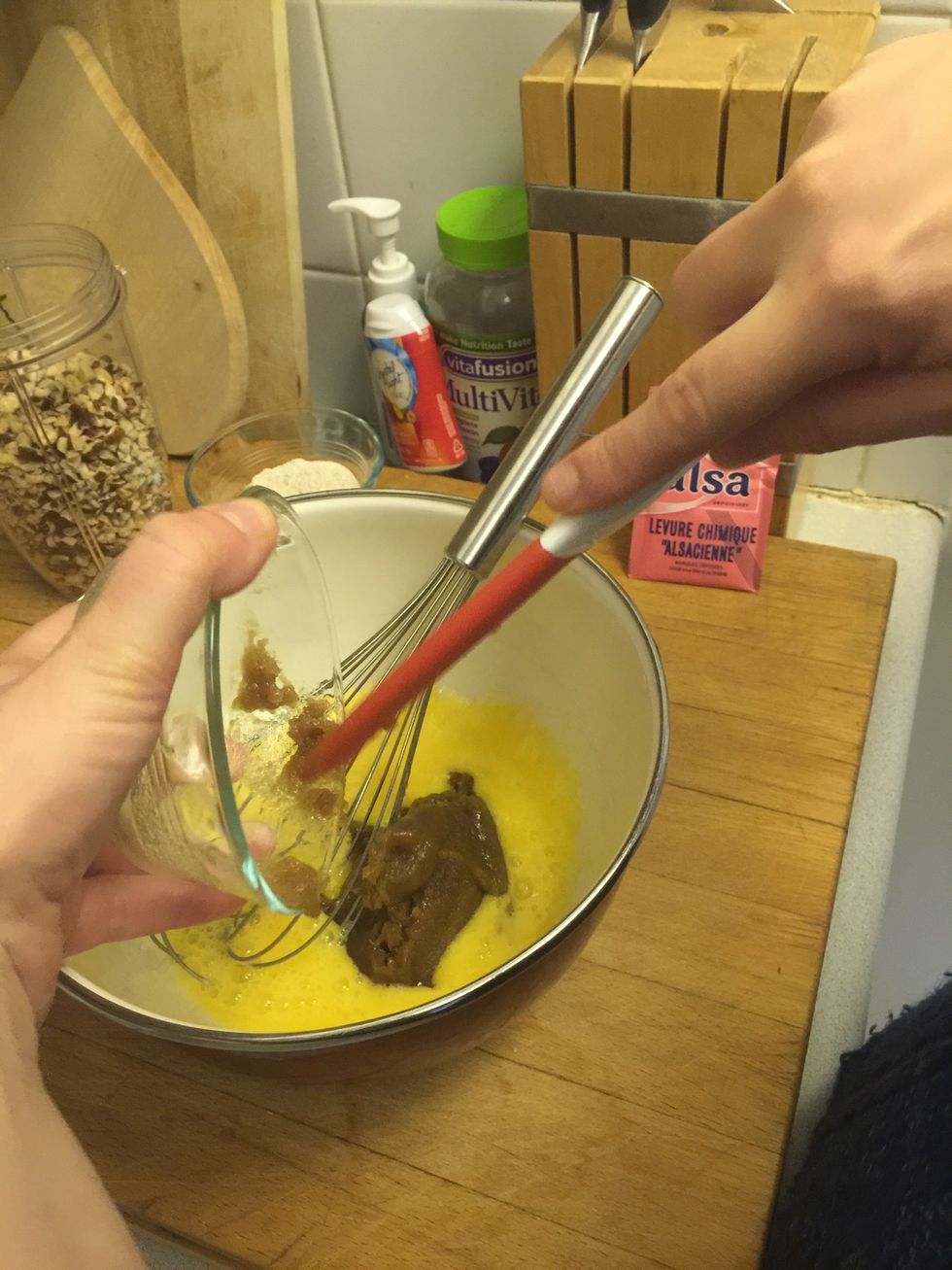 Add sugar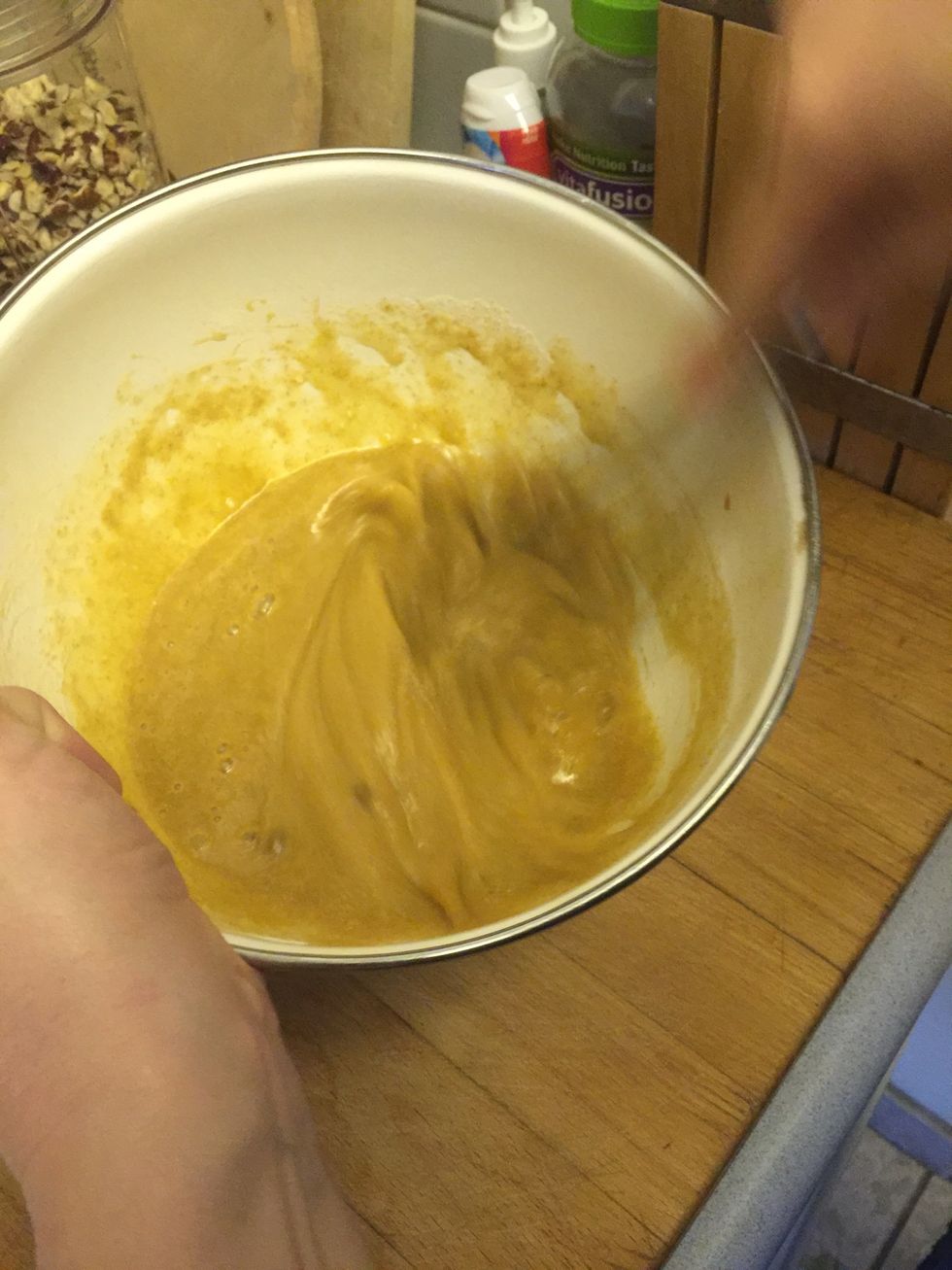 Mix until smooth consistence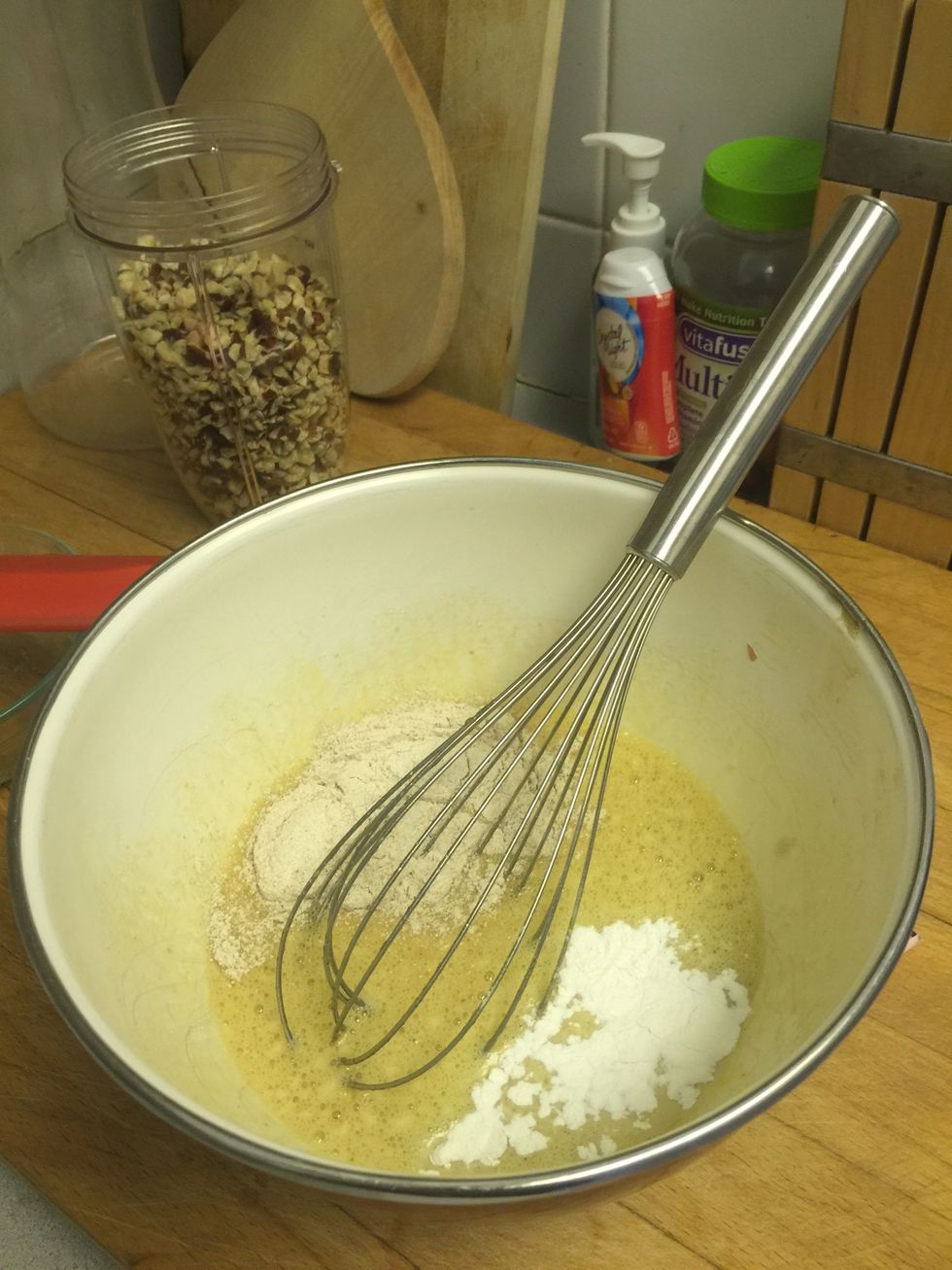 Add the 2 spoon of flour and yeast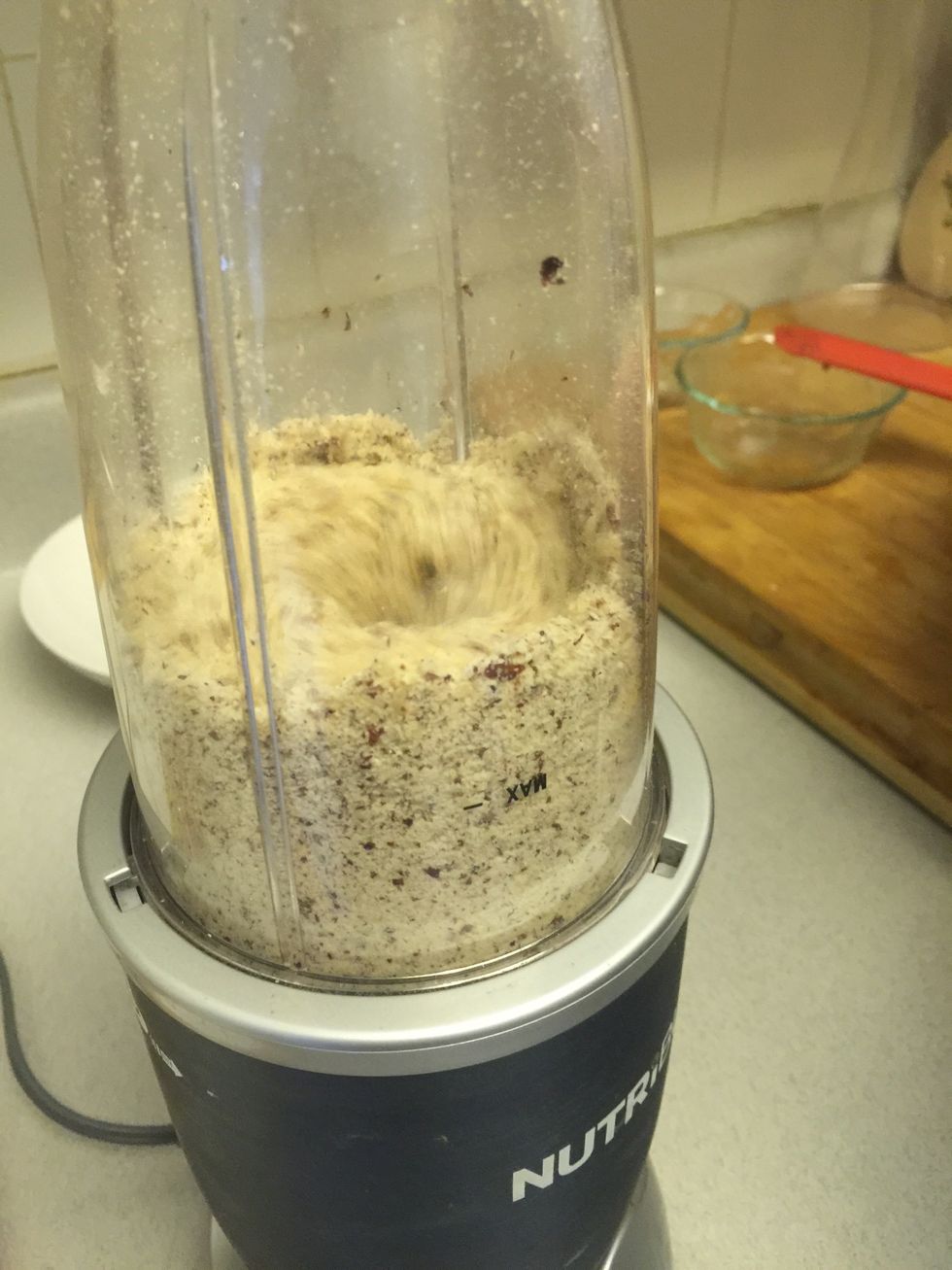 Put hazelnuts in mixer, and mix into hazelnut powder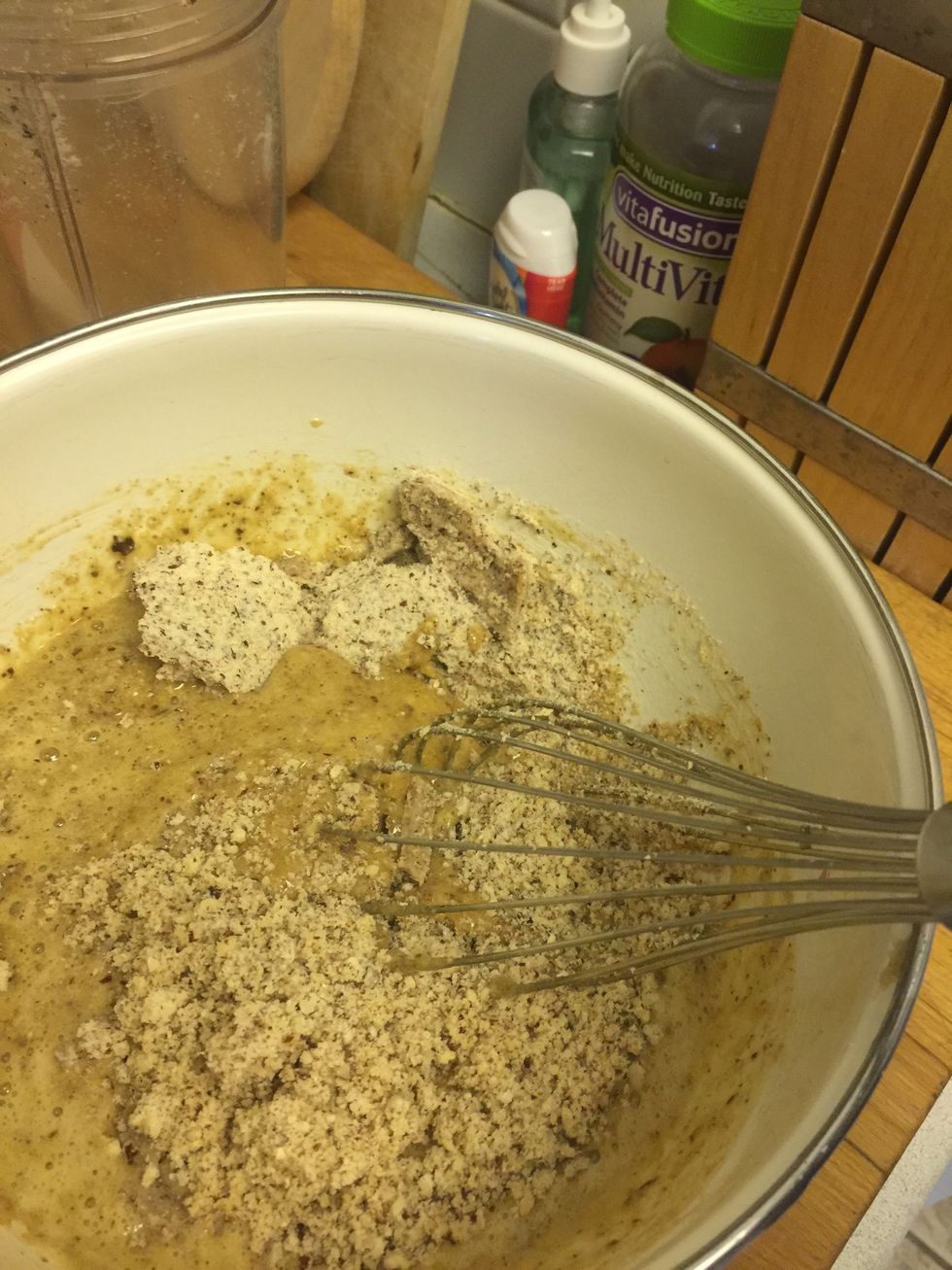 Add the hazel powder to the mixture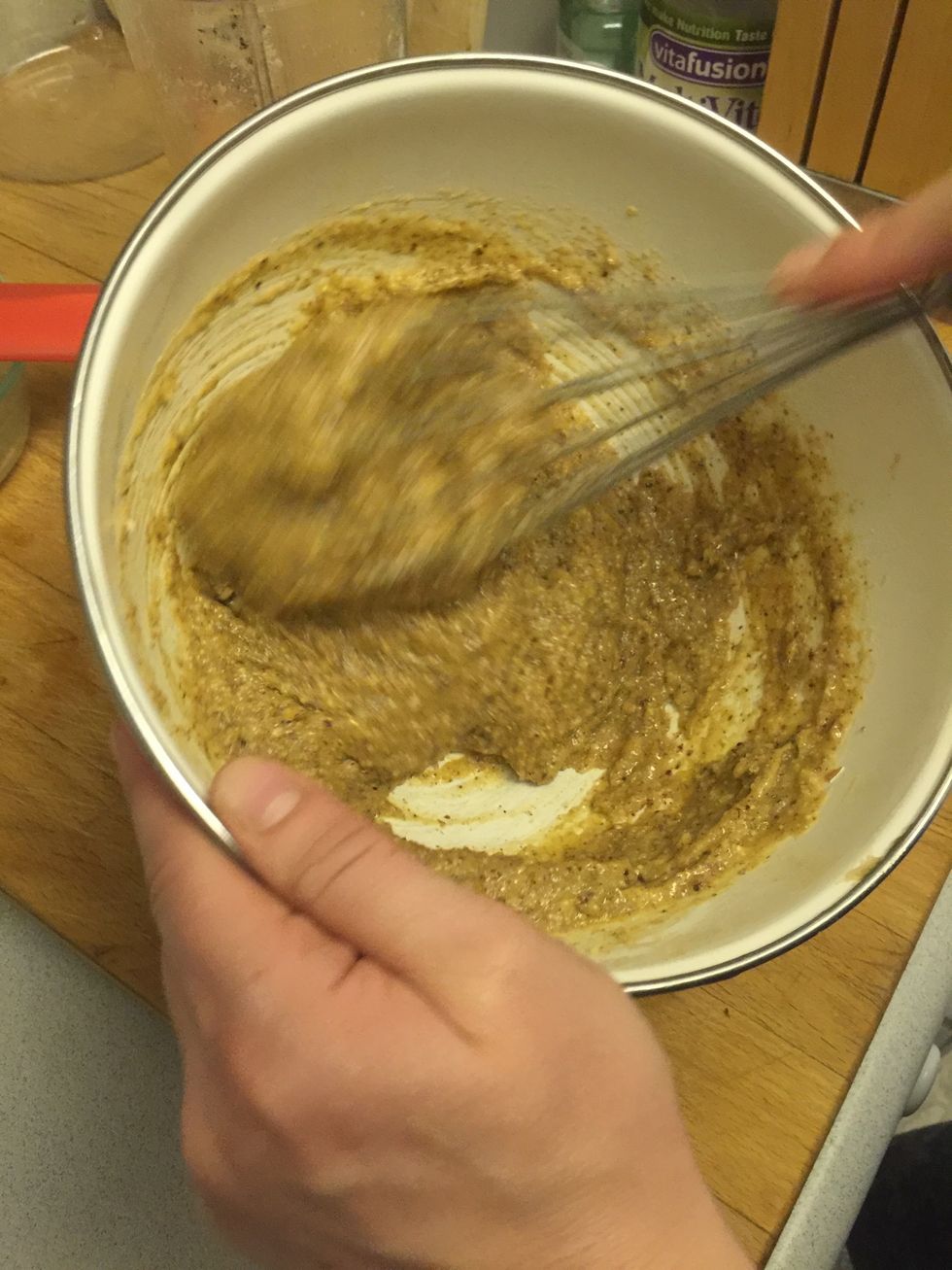 Mix everything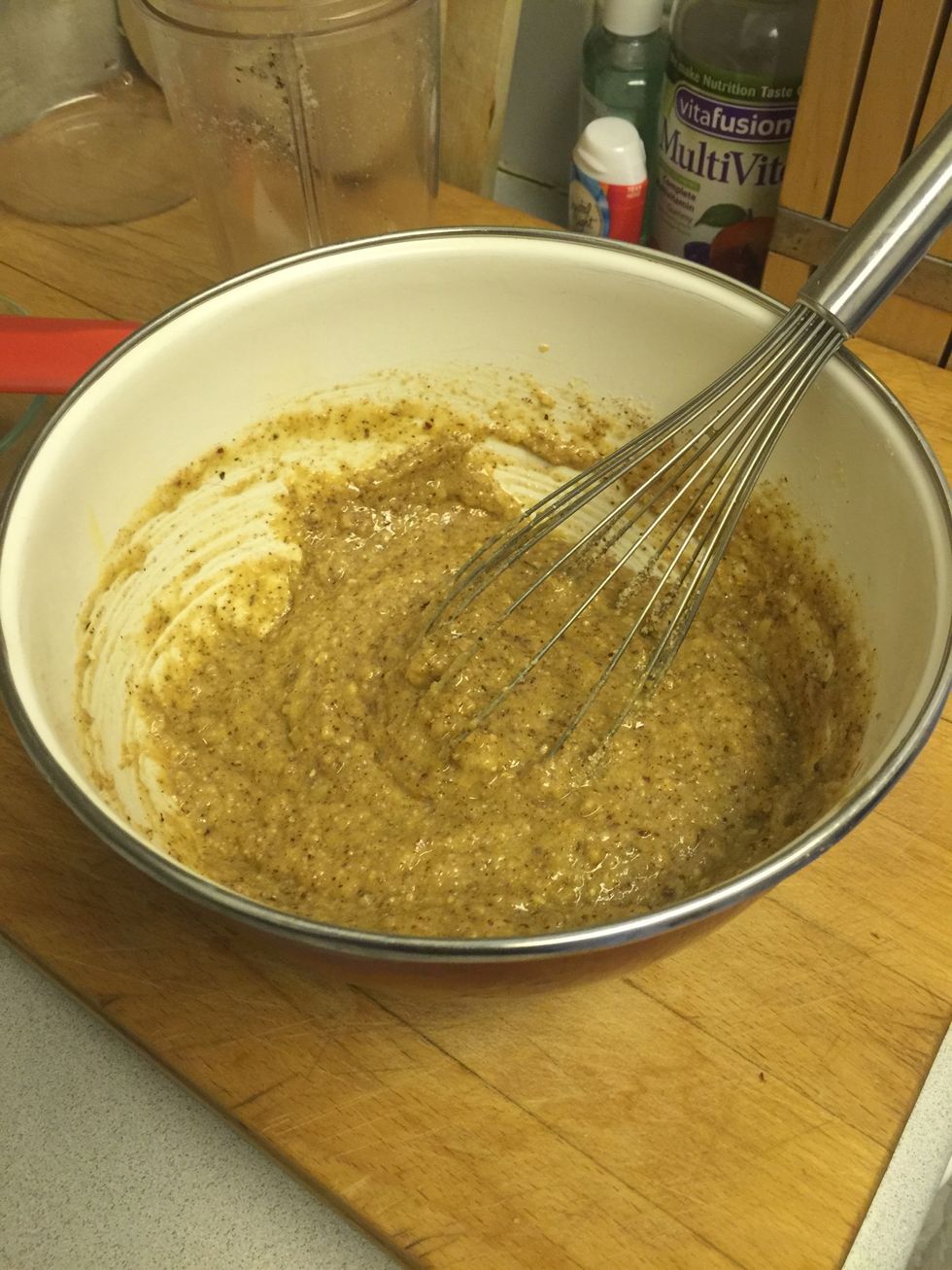 It should not be too dry or too liquid ..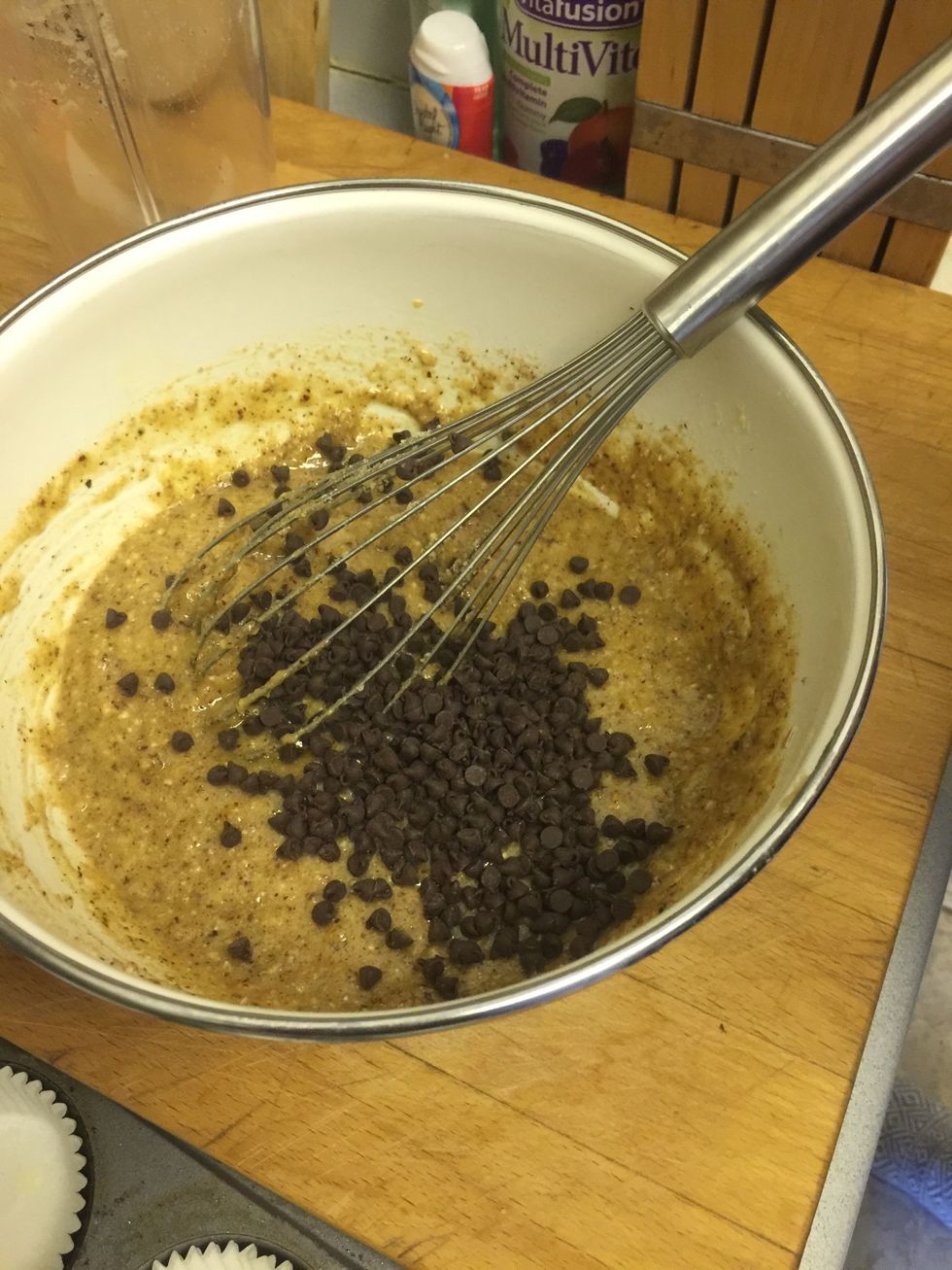 You can add chocolate chip .. The recipe goes without but I like it with.. ;)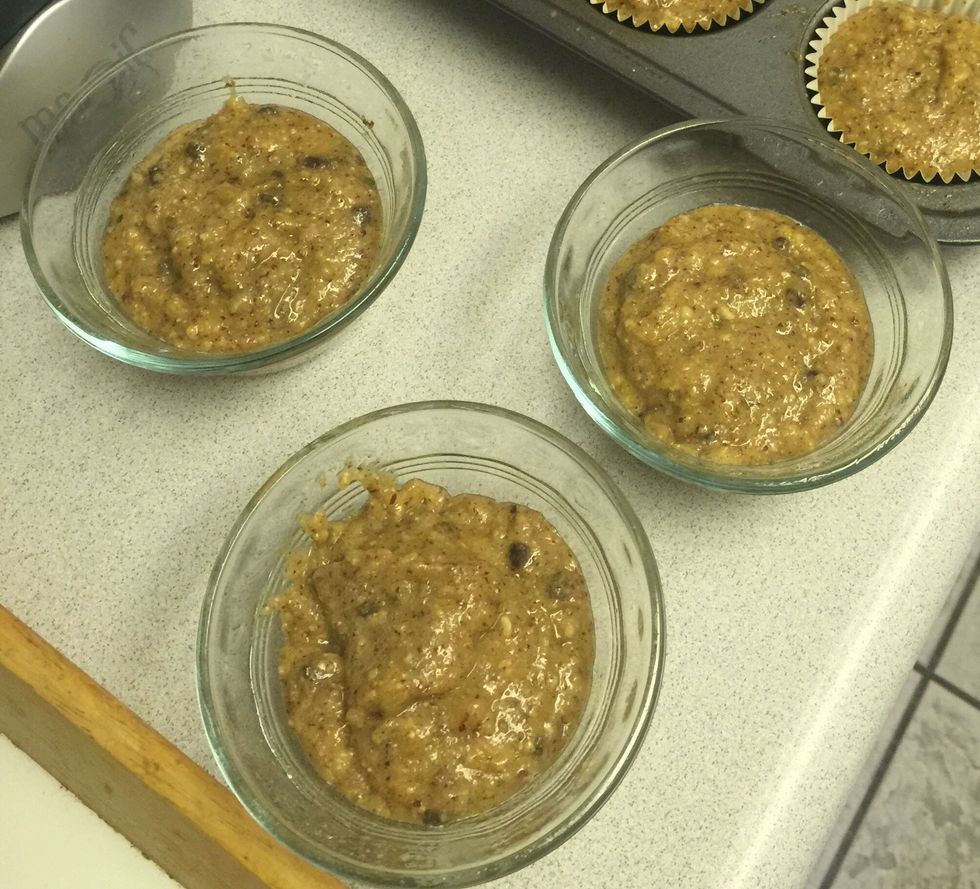 You can bake up to 8 medium muffins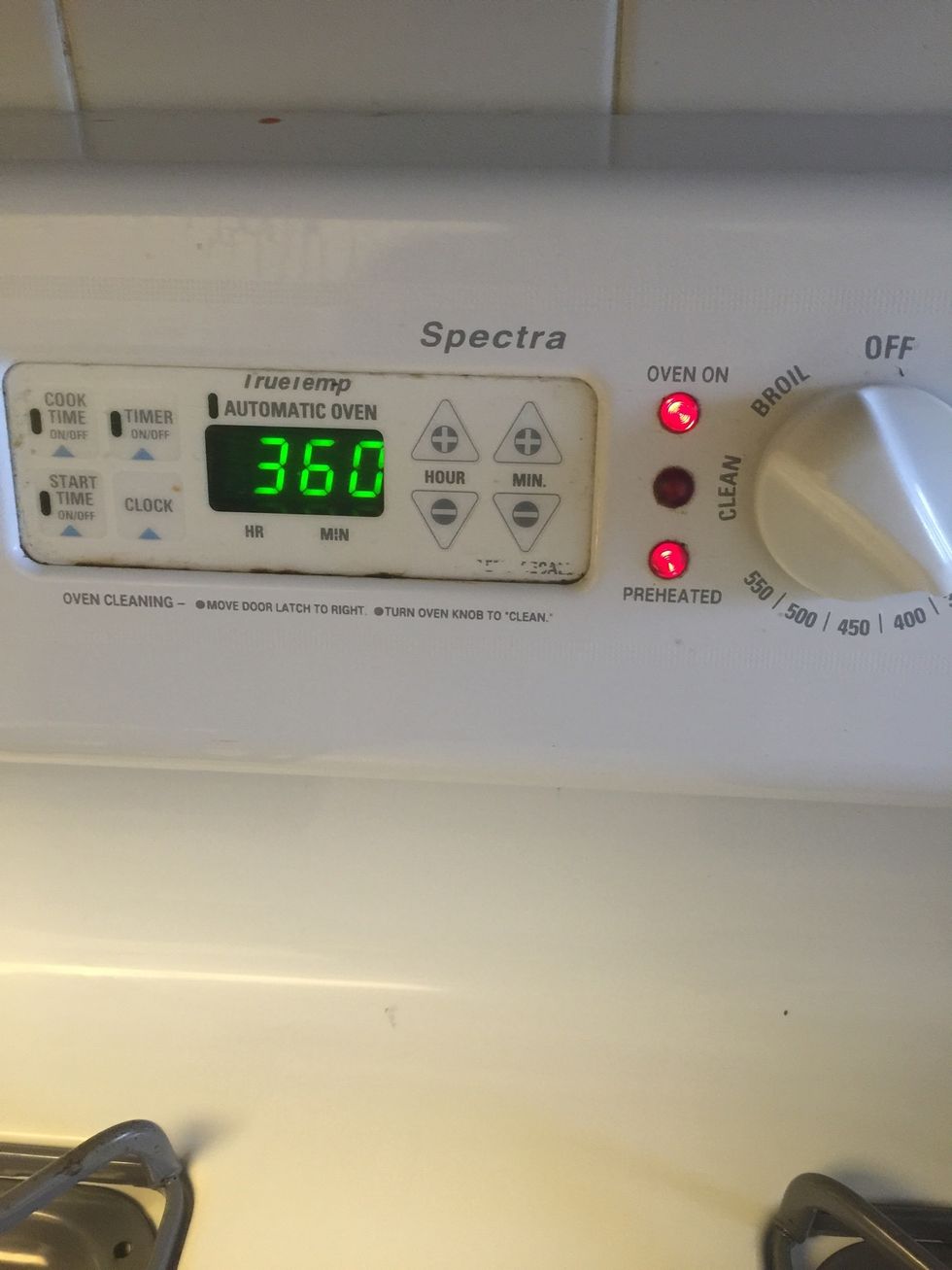 Cook 25 min at 360F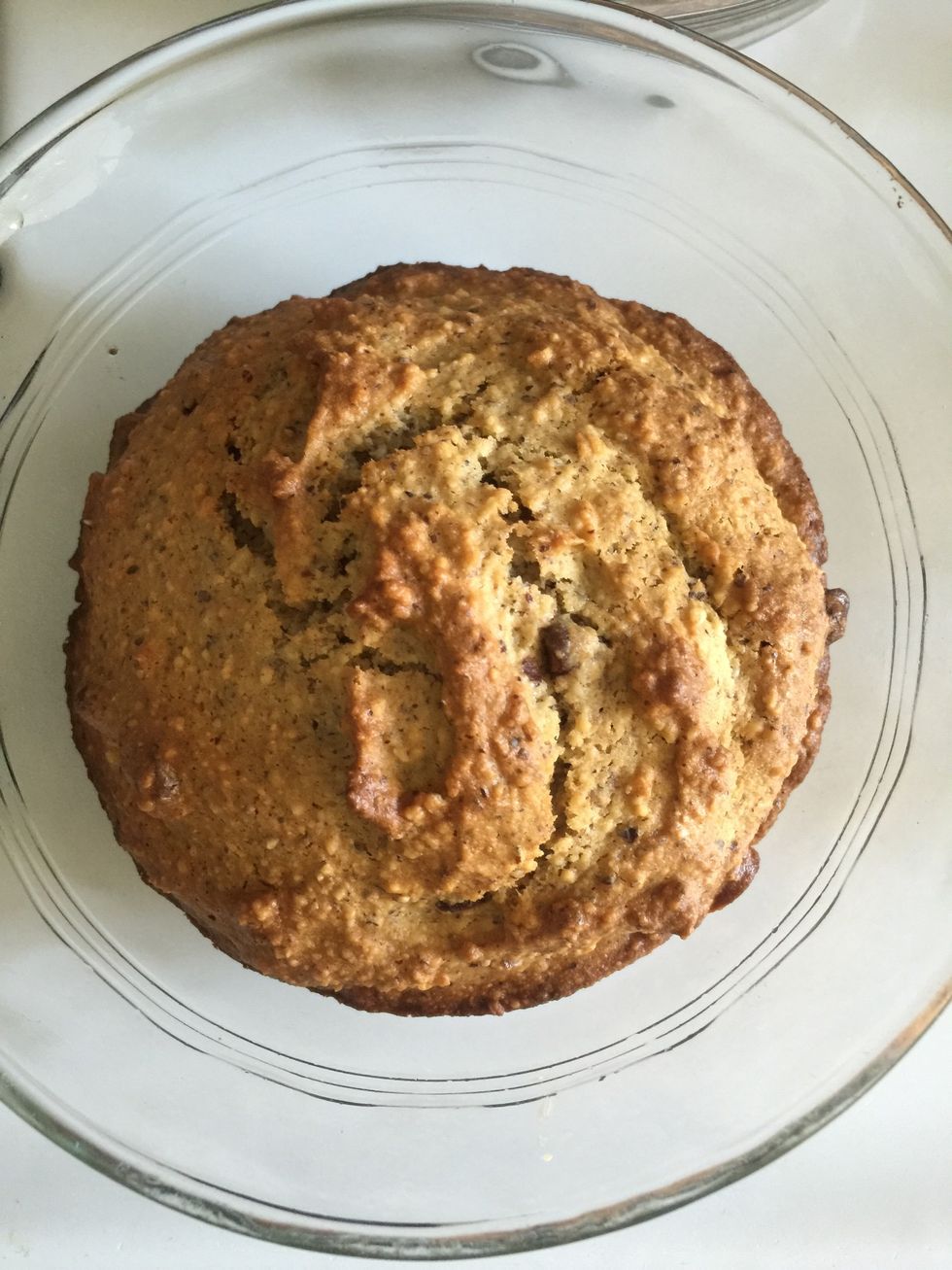 They look a bit brownish as I used whole wheat flour and brown sugar.. The crusty part on top is the best!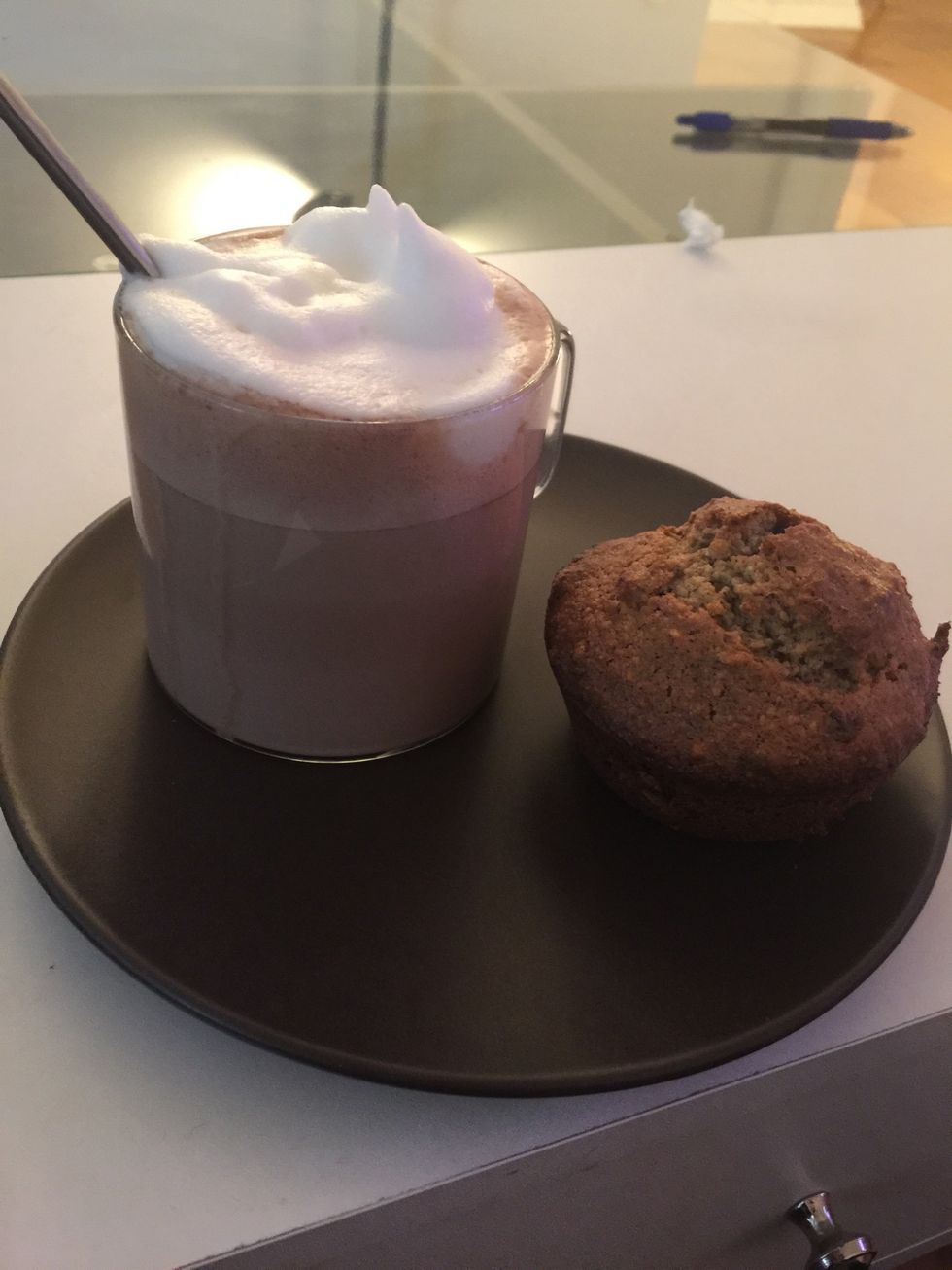 Et voila! Goes perfect with home made mocha
4.0 Eggs
4/5c Sugar
2.0Tbsp Flour
1/2 Yeast
250.0g Hazelnuts
Angélique B
French, Scientist, Bohemian geek, Mushrooms addict\And as I post mom's recipe ... Pictures of both of us ;)