Buy either ready ground or grind your own yellow split peas in a spice/coffee grinder.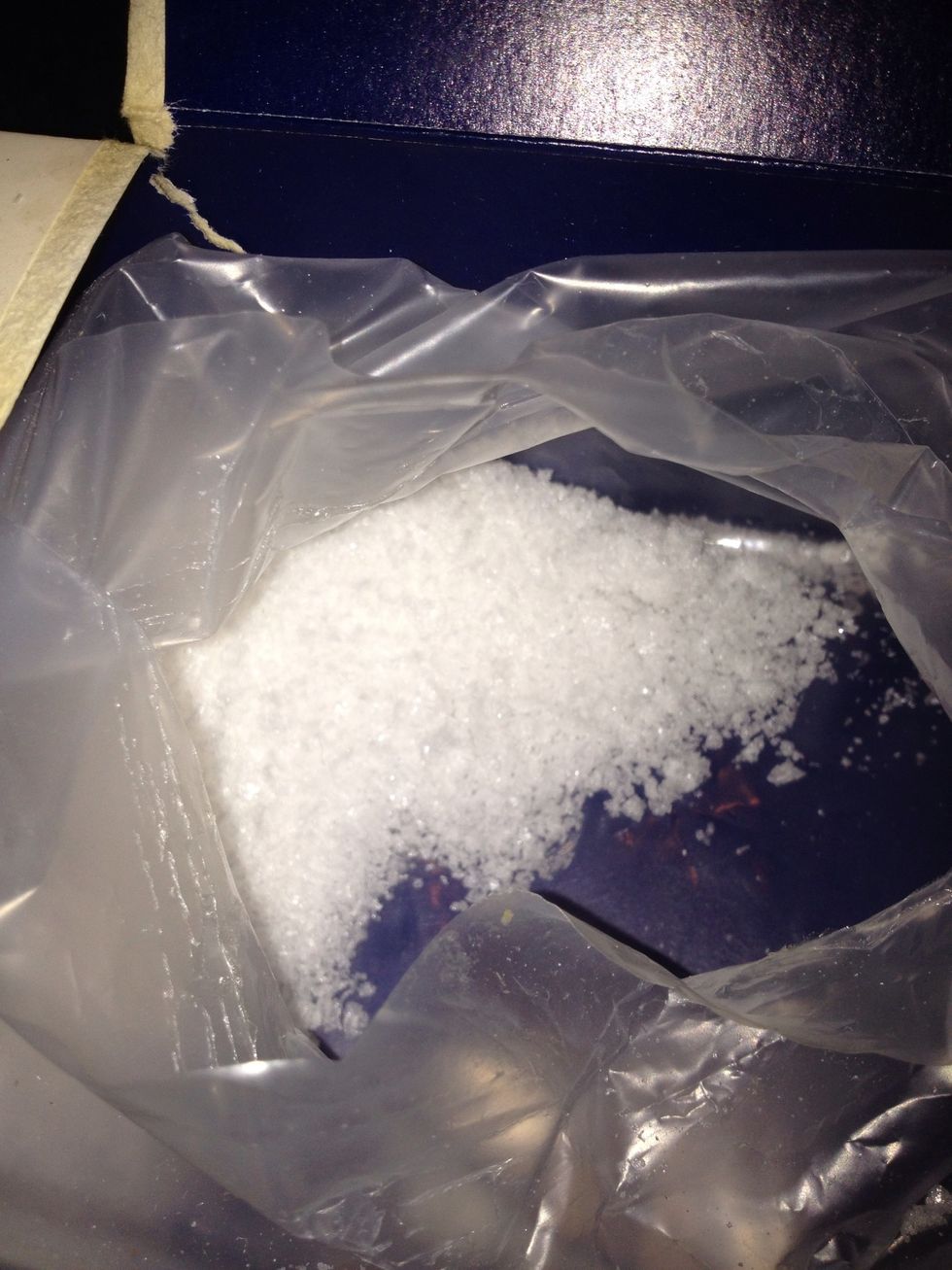 Use flaked salt to control the grind. Add to the flour.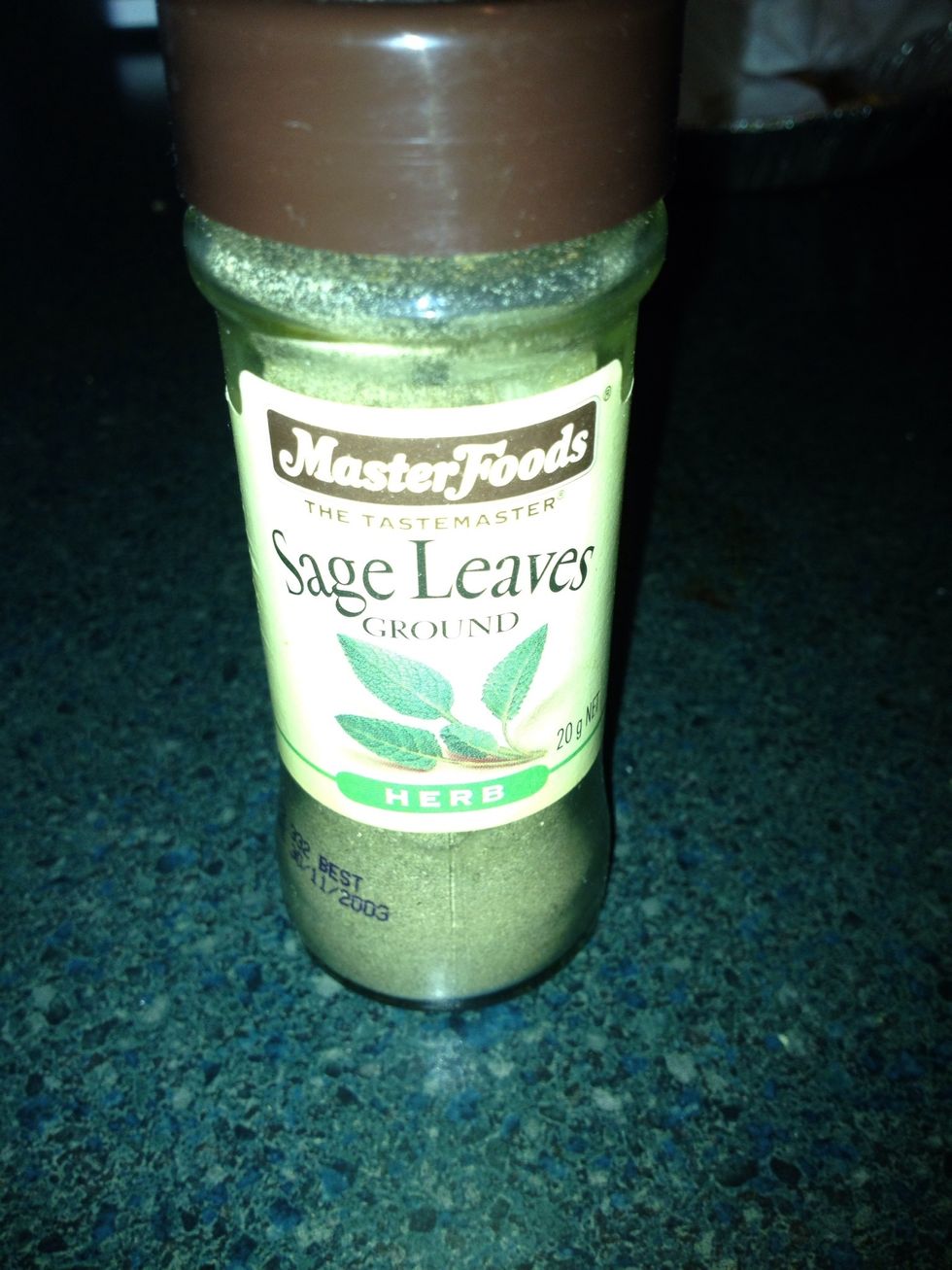 Add the ground sage.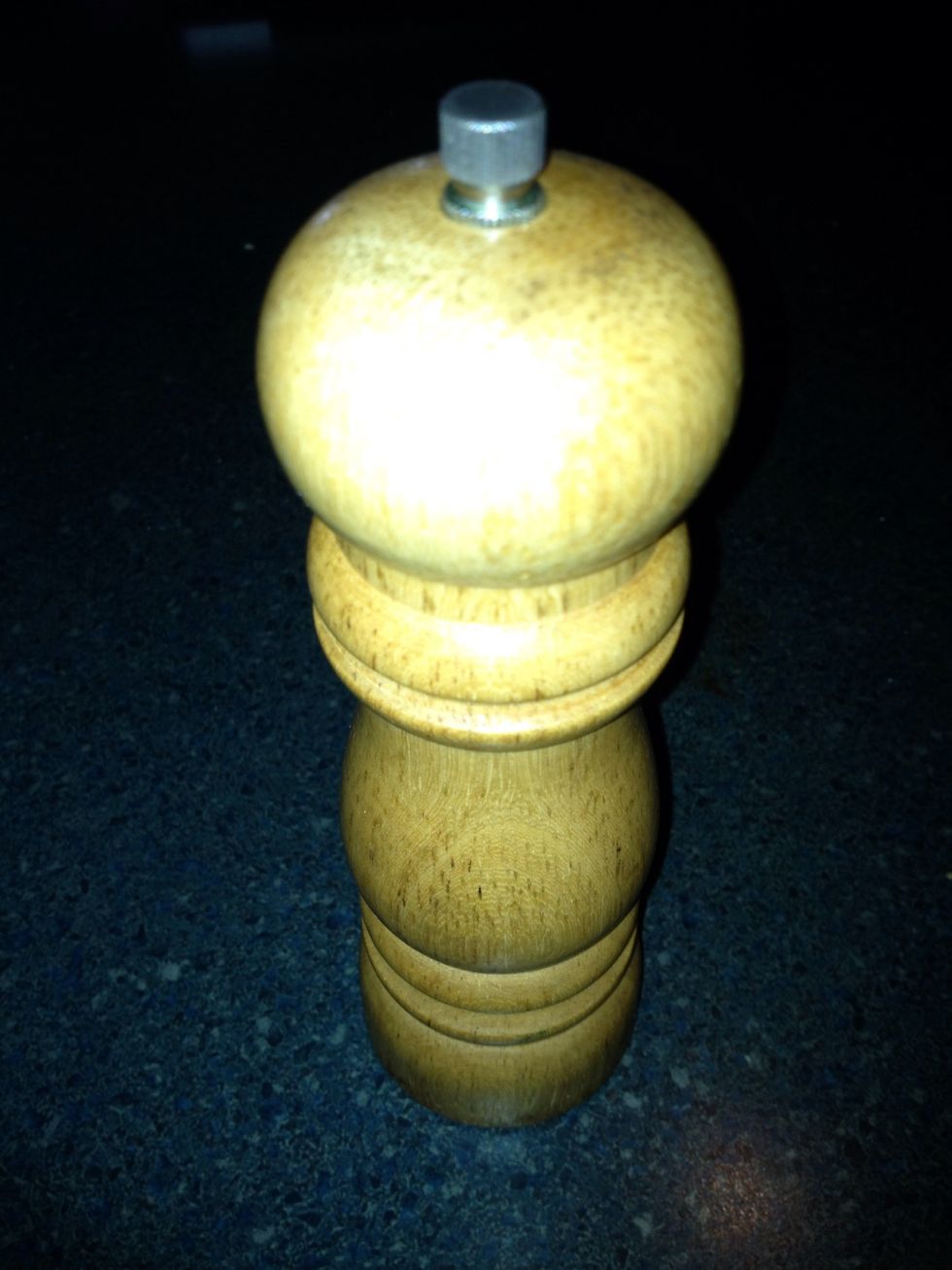 Use a good grind of fresh black pepper. Smell that sweet scent.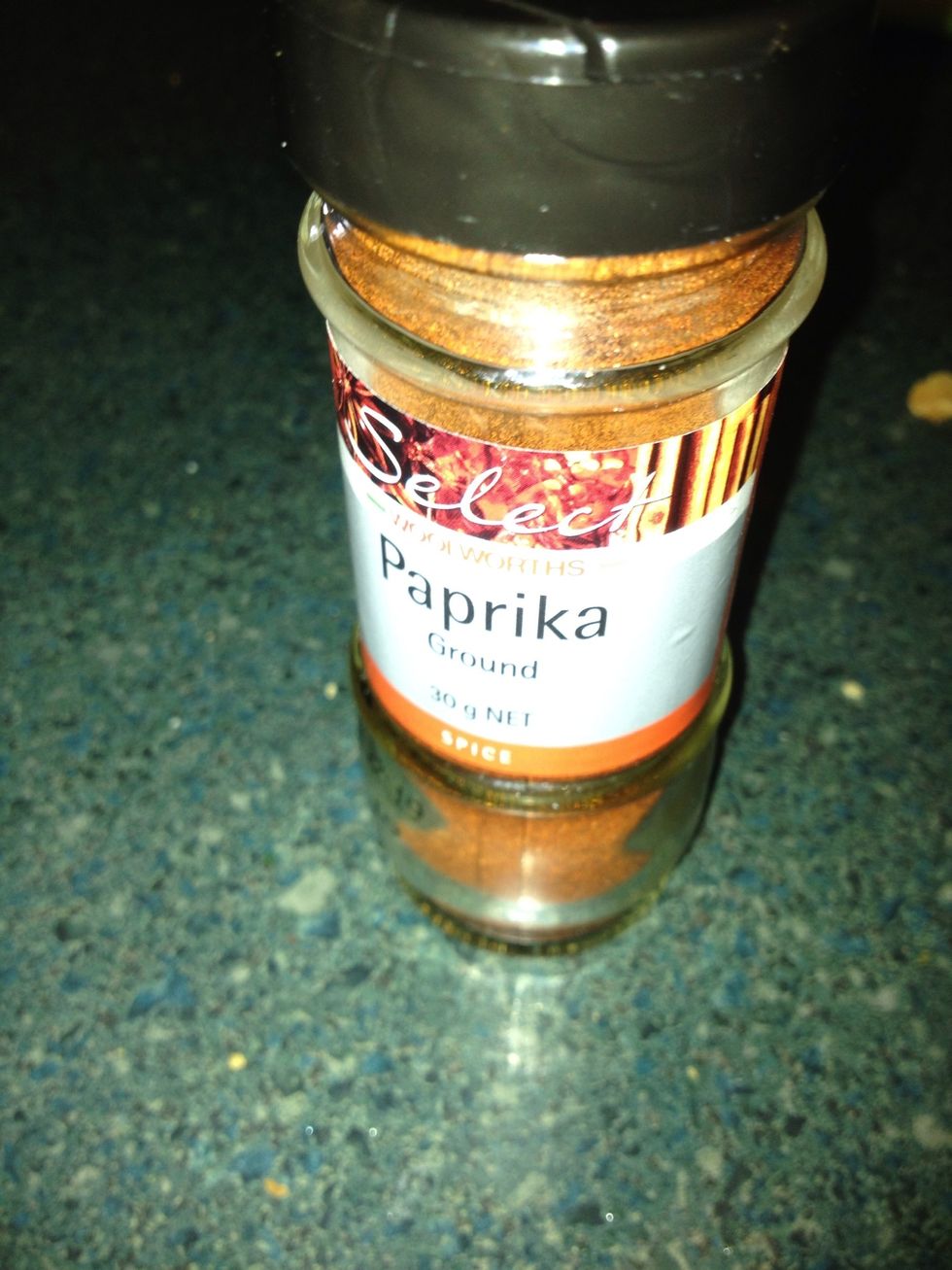 Use either sweet or smoked paprika.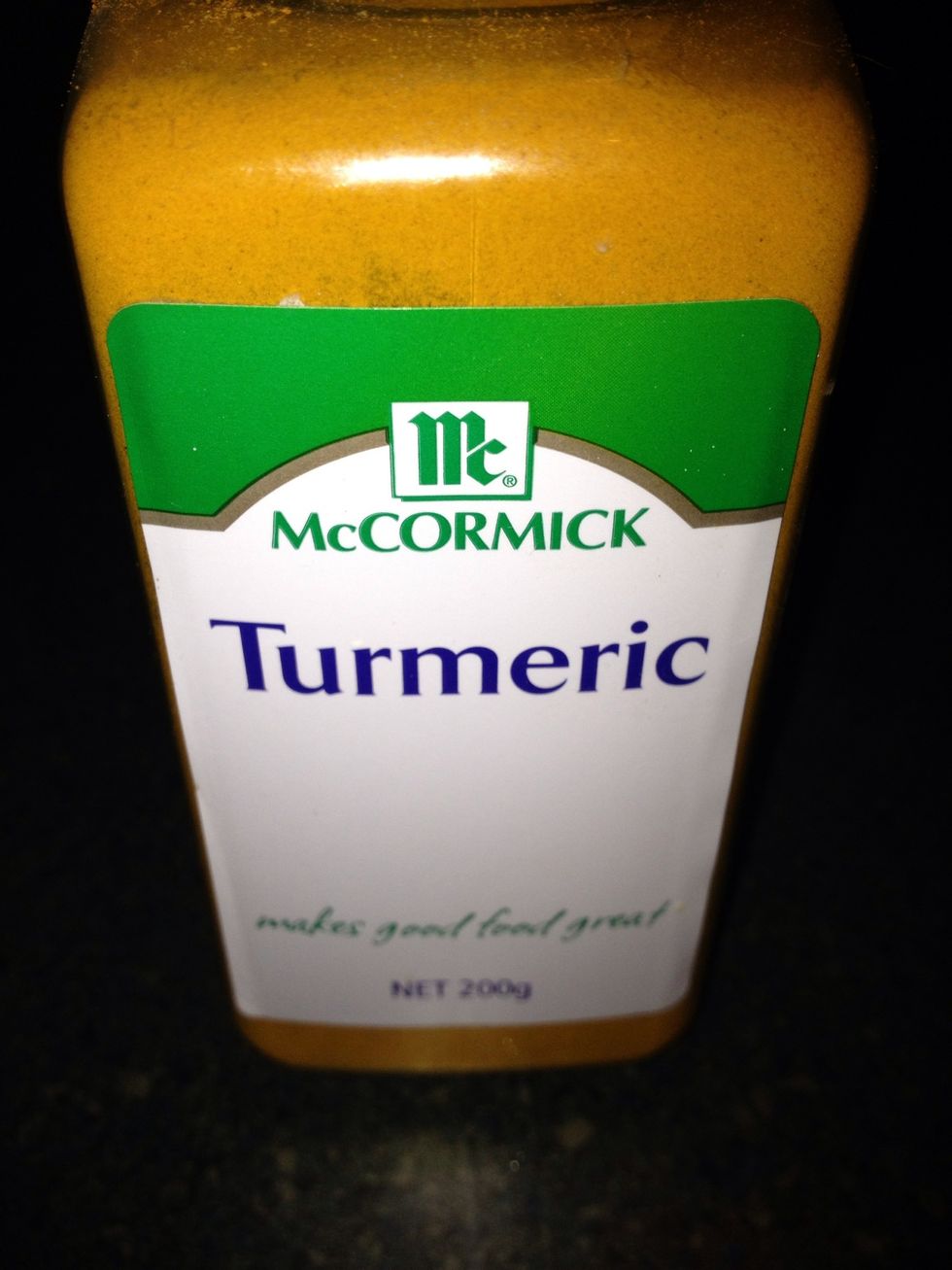 The turmeric will add a rich golden colour to the coating of the chicken.
I was rushed otherwise I would have used finely chopped fresh garlic.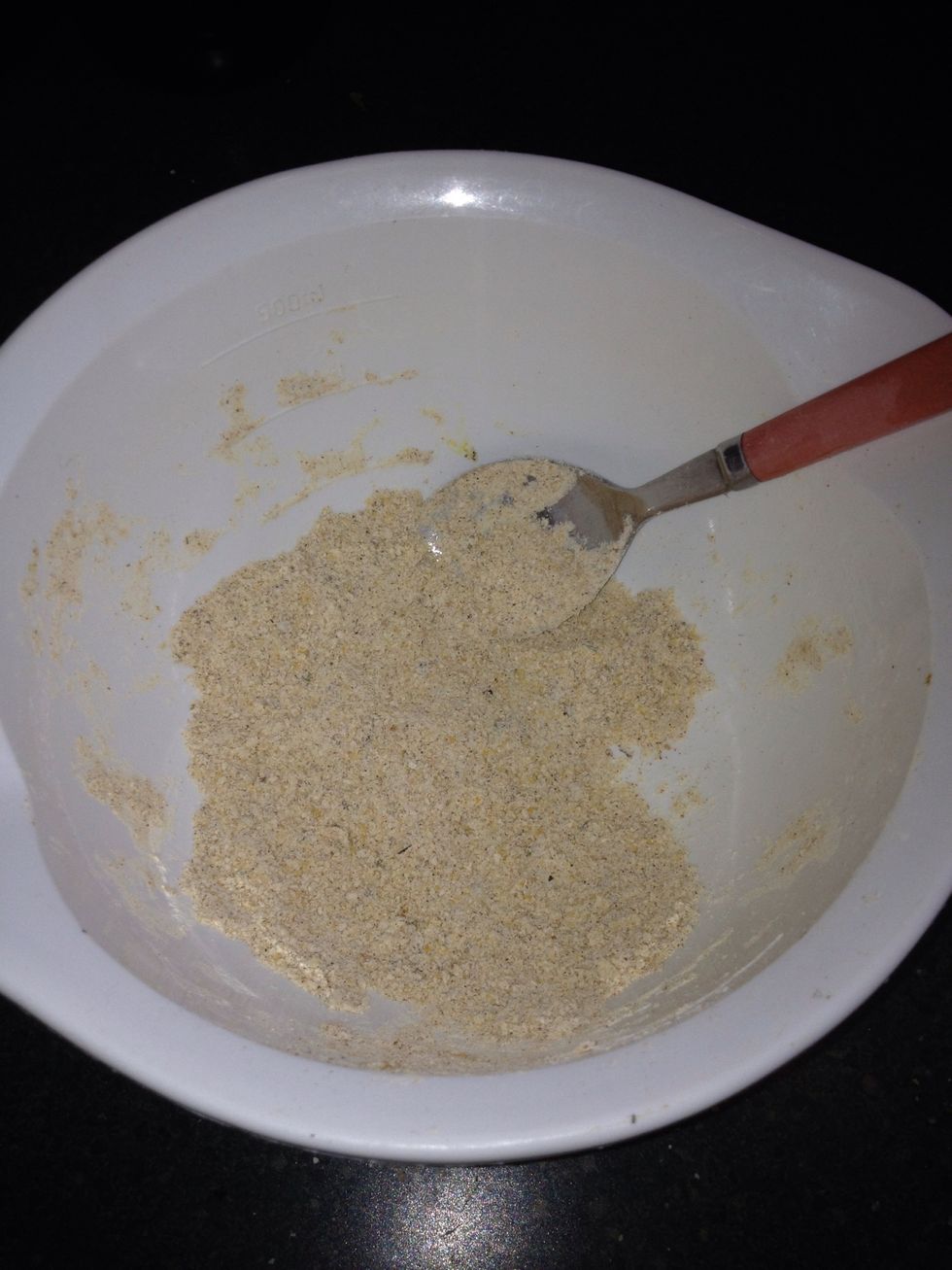 Stir the mixture well then evenly coat the chicken tenderloins. Press the mix into the chicken then shake off any loose excess.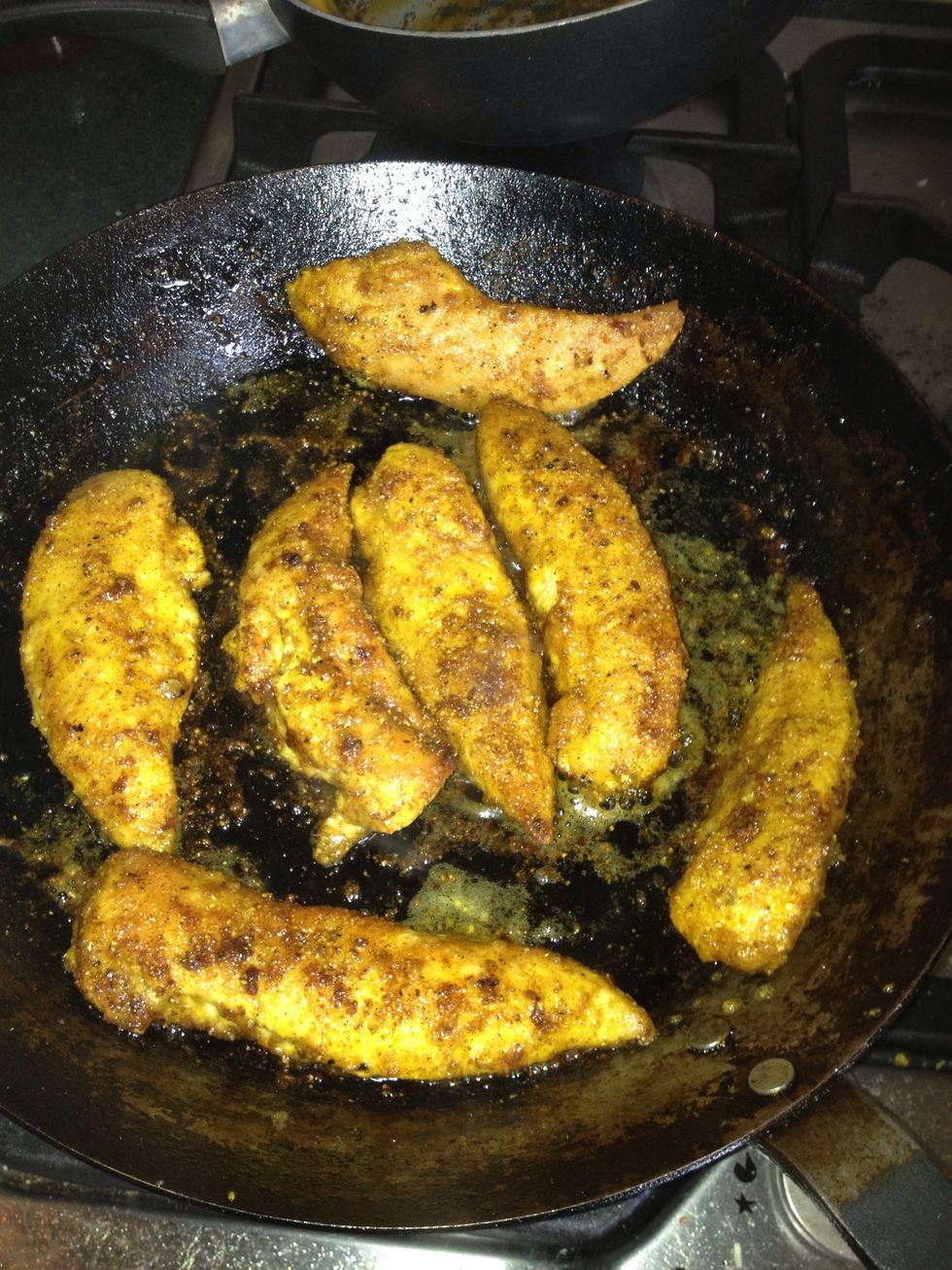 Fry the chicken until it is tender and golden on all sides.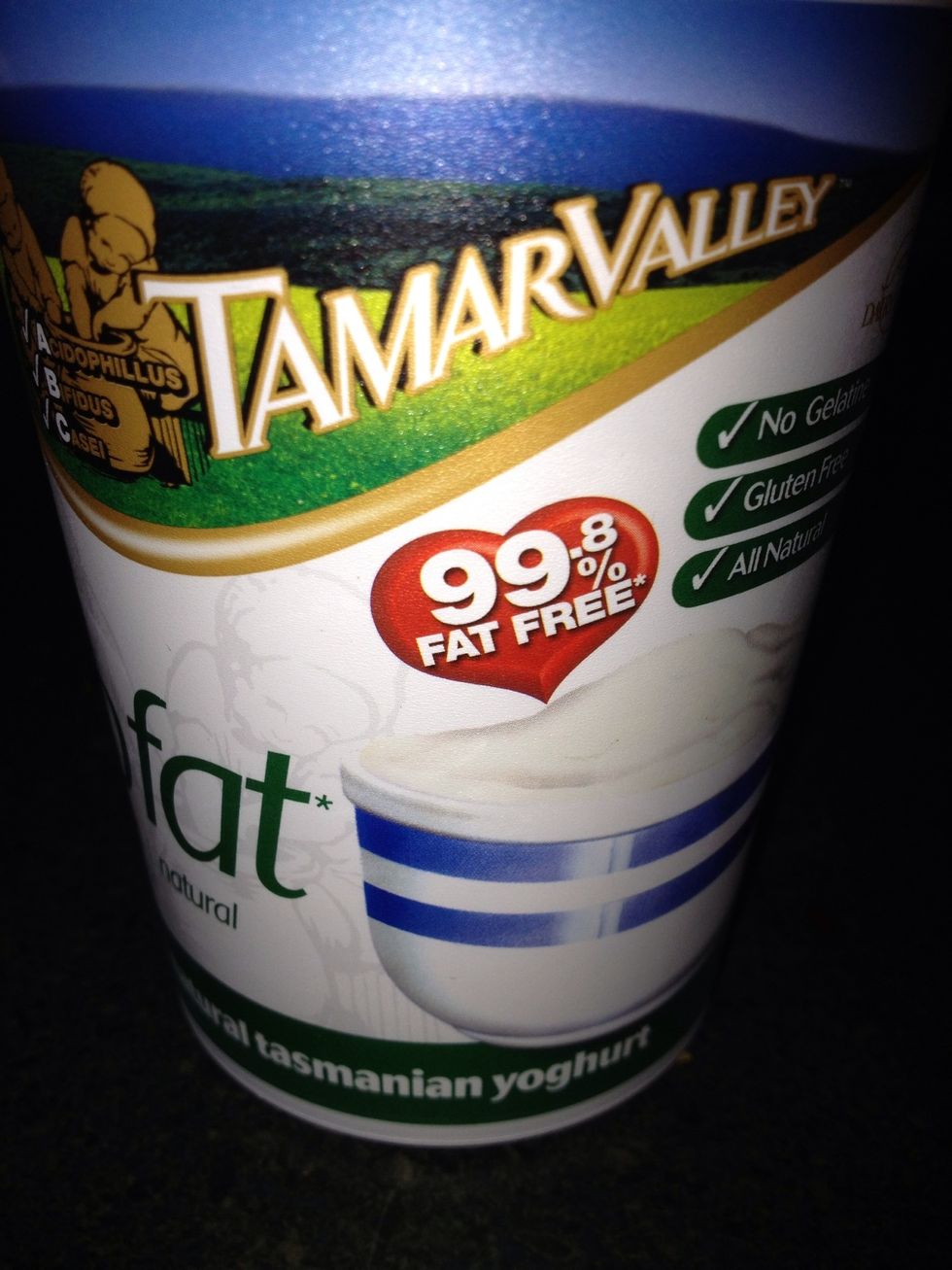 Take a good, natural, low-fat yoghurt instead of sour cream.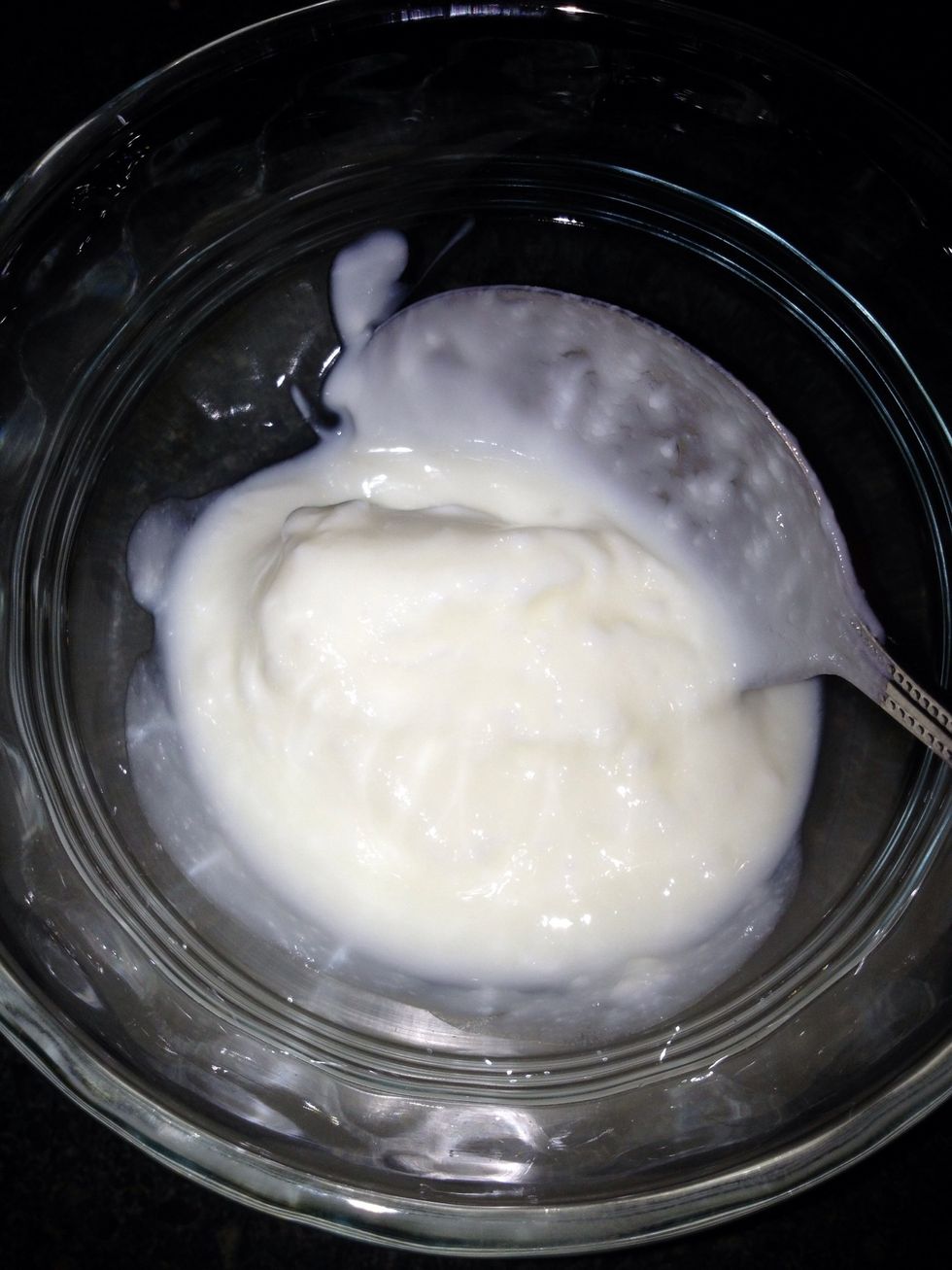 Use only a small amount. A little goes a long way.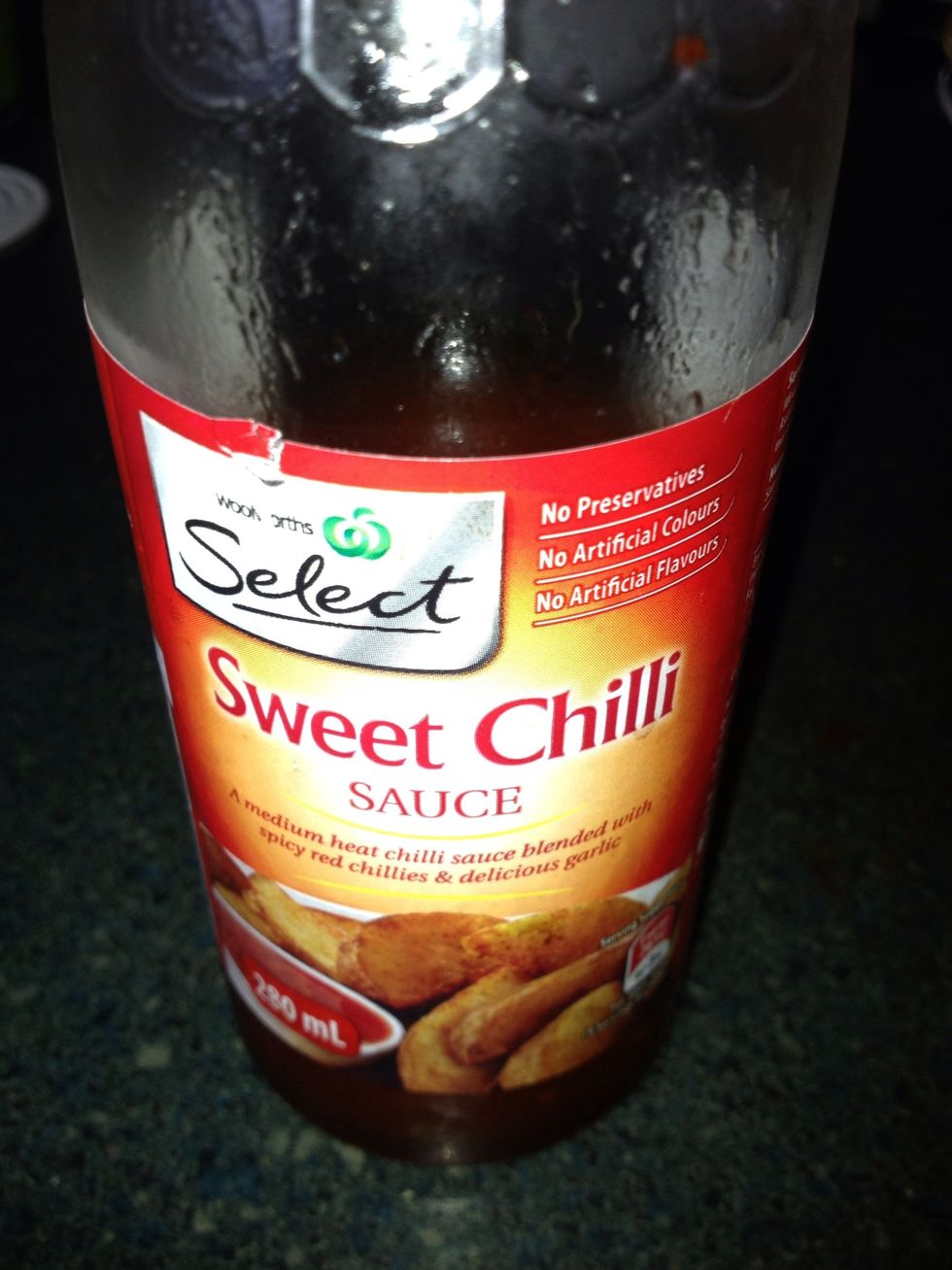 Depending on your heat preference you might choose a standard chilli or hot sauce.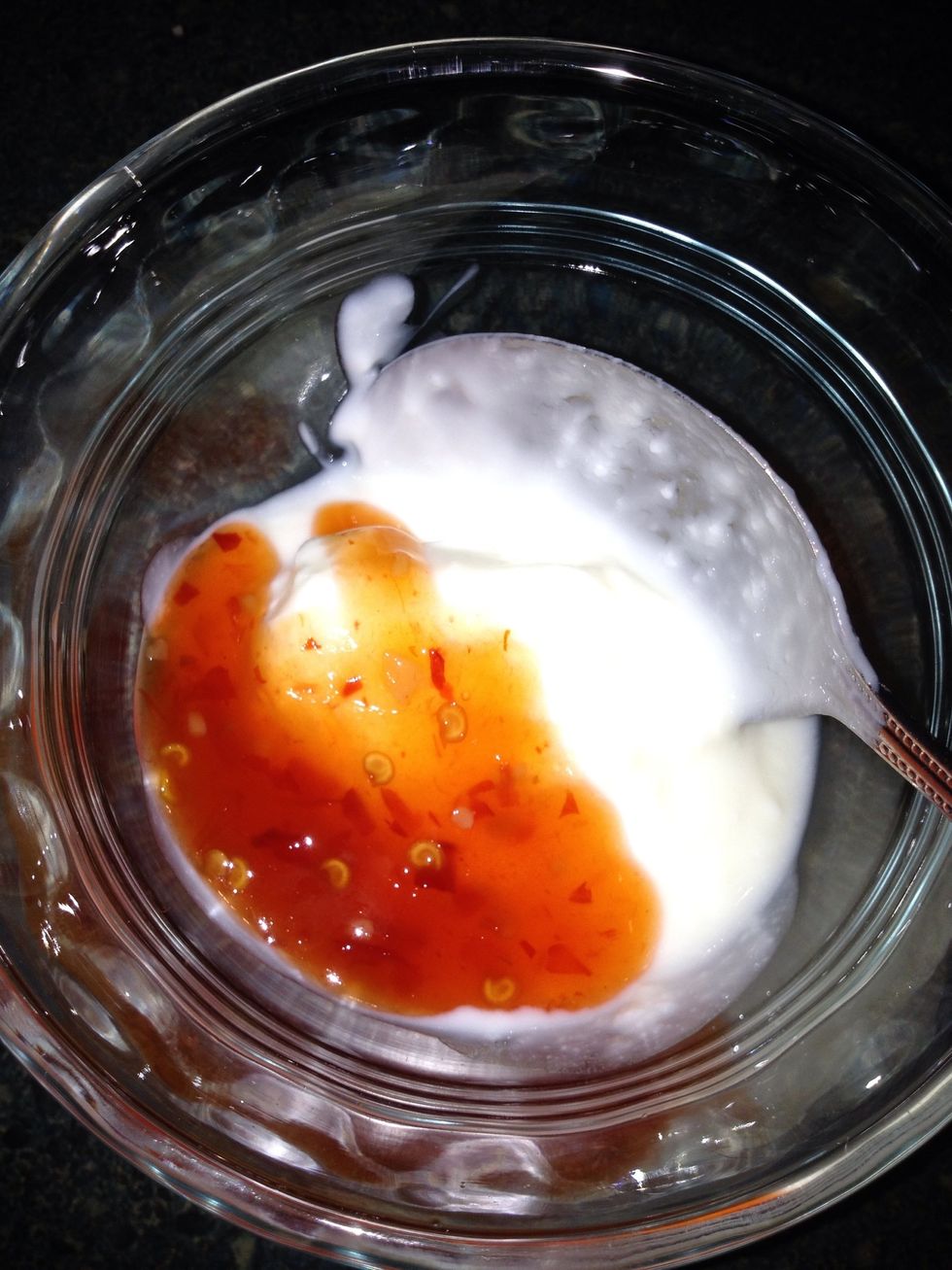 Mix until it reaches an even colour.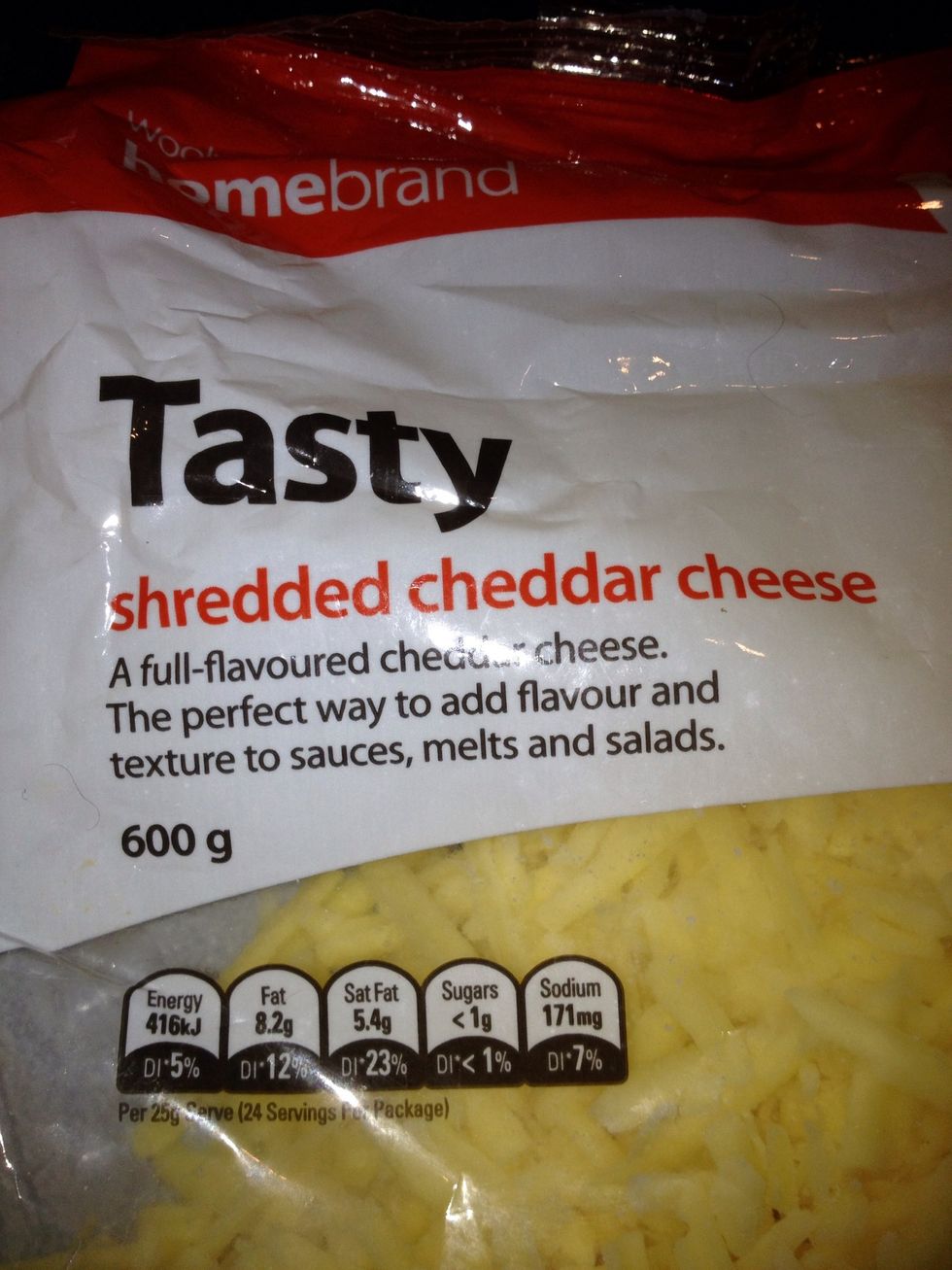 Again I cheated but you could also try any style of cheese; Swiss, Gouda, Edam, Brie, Camembert, Aged, Keflagravia, Blue...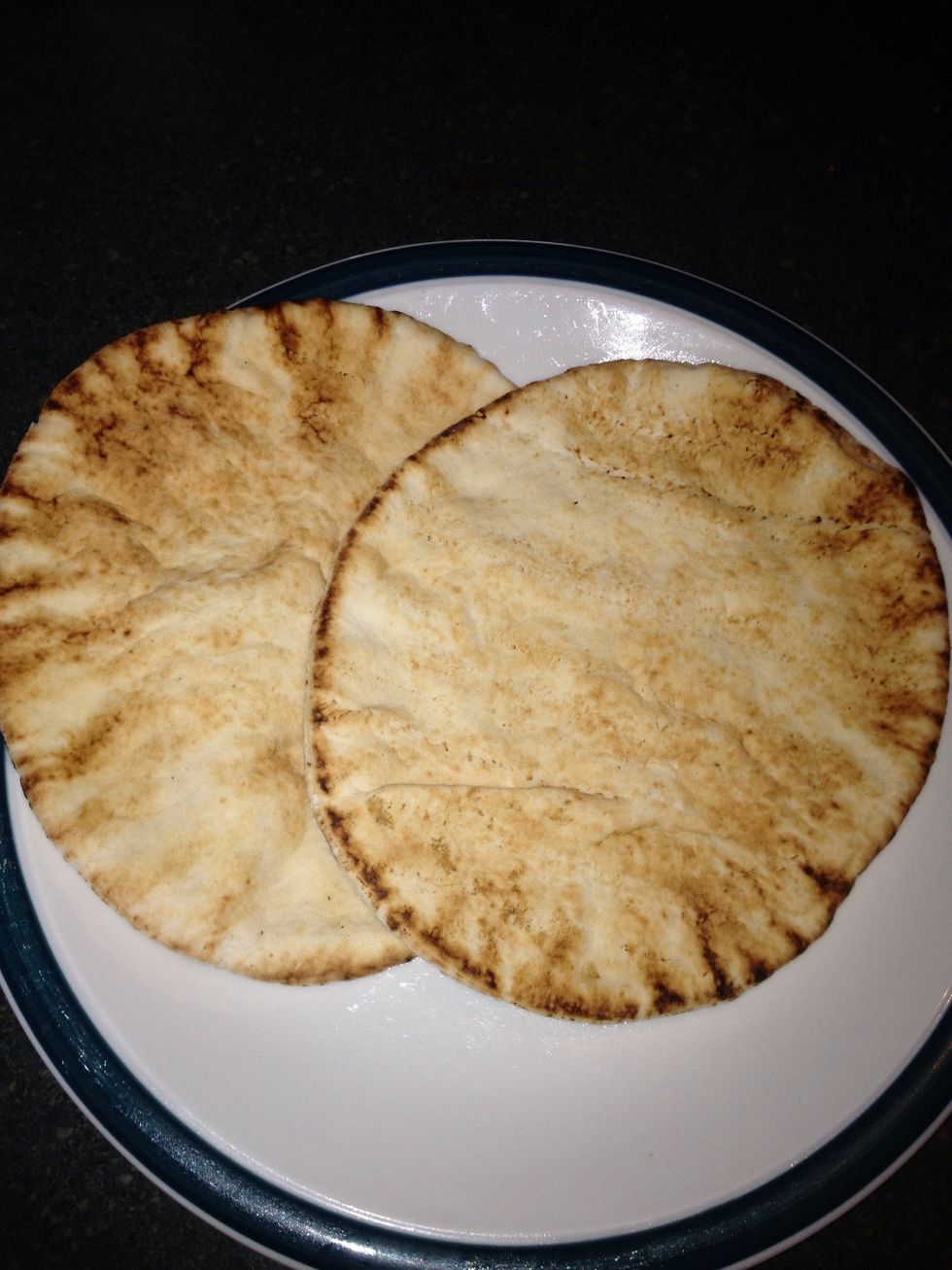 I used small pita breads and halved for each person. It depends on how hungry you are.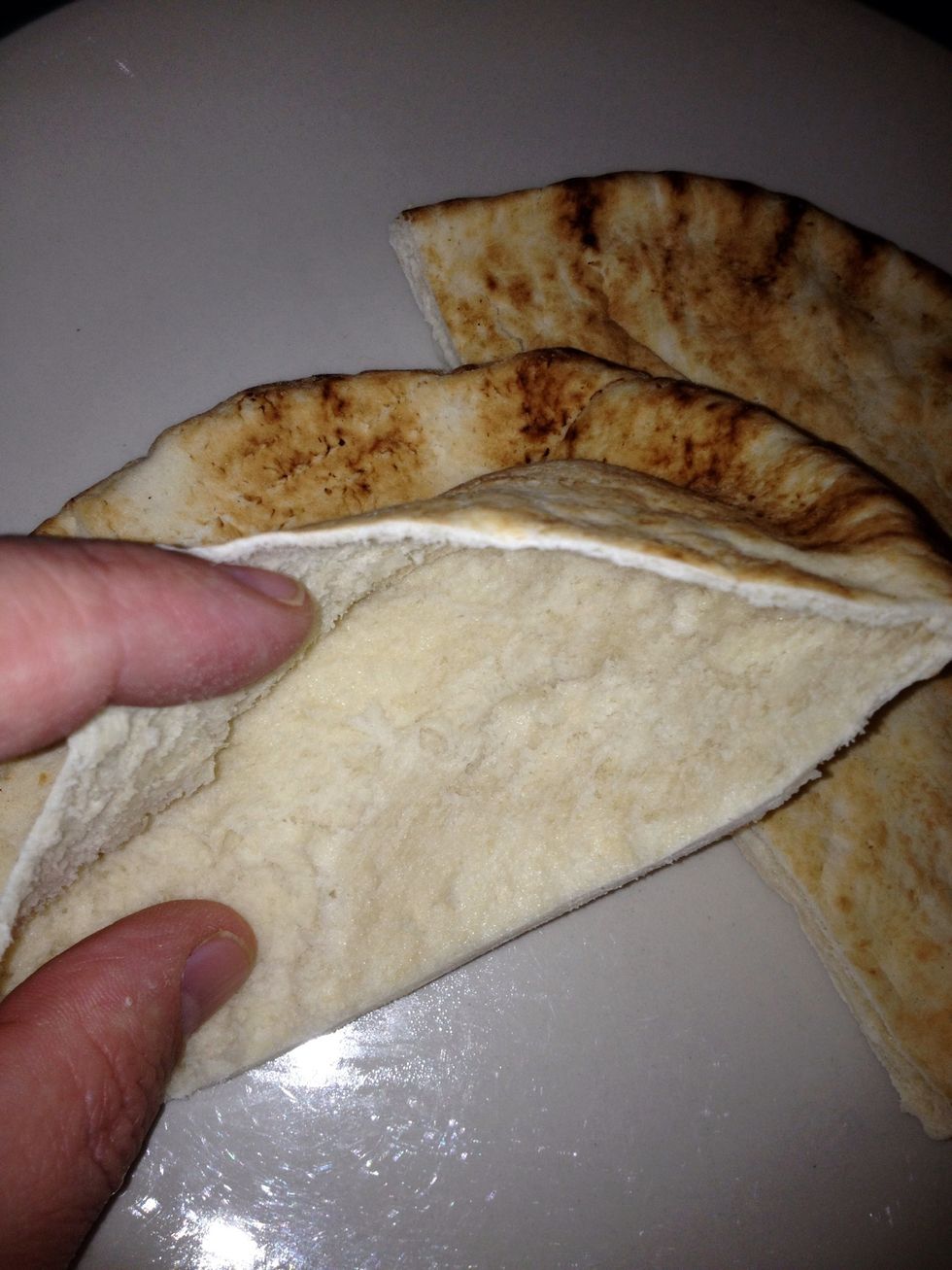 Open each half up.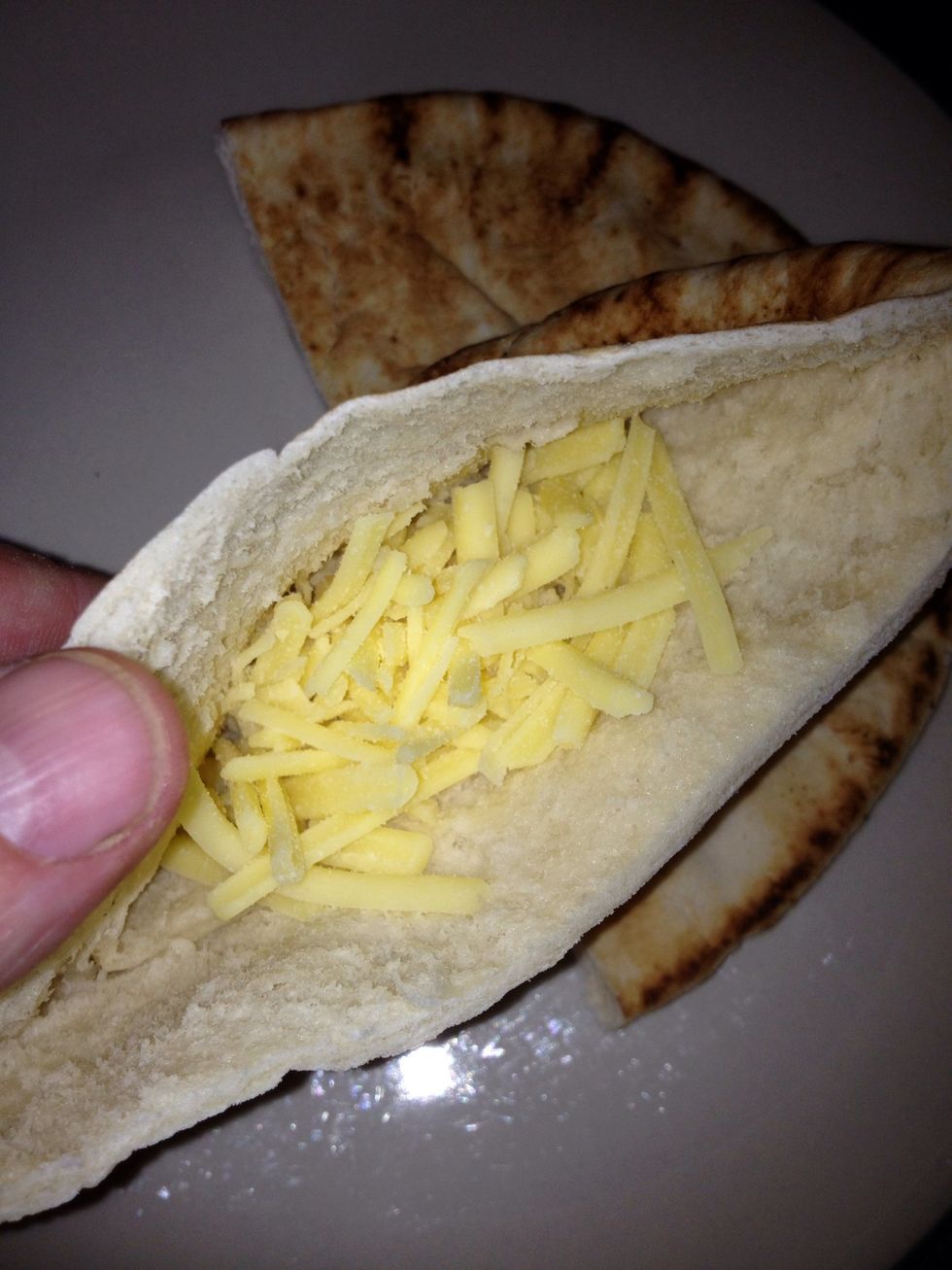 Add the cheese.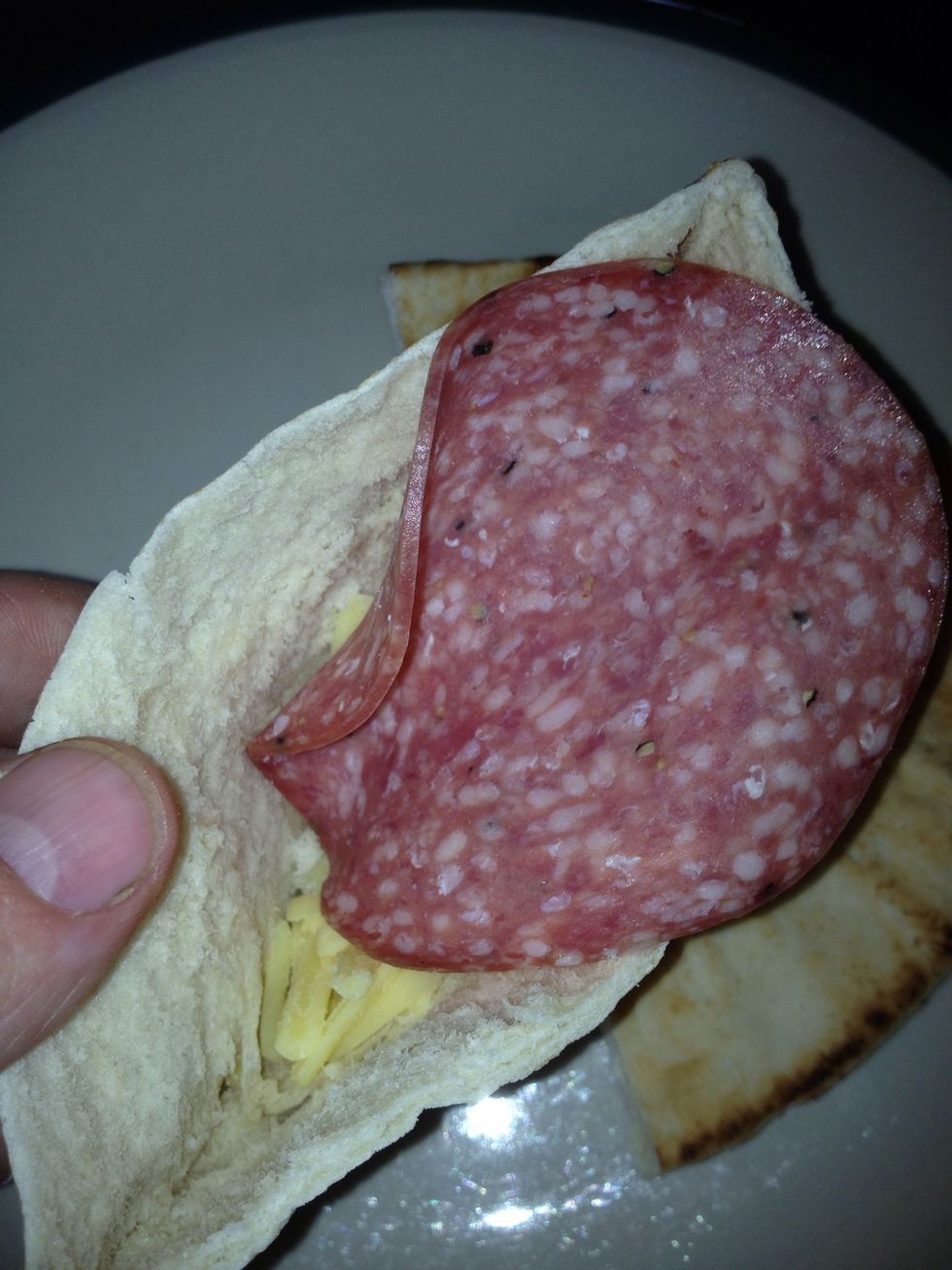 Used one slice of salami. You can also use it as a lining and add the cheese on top.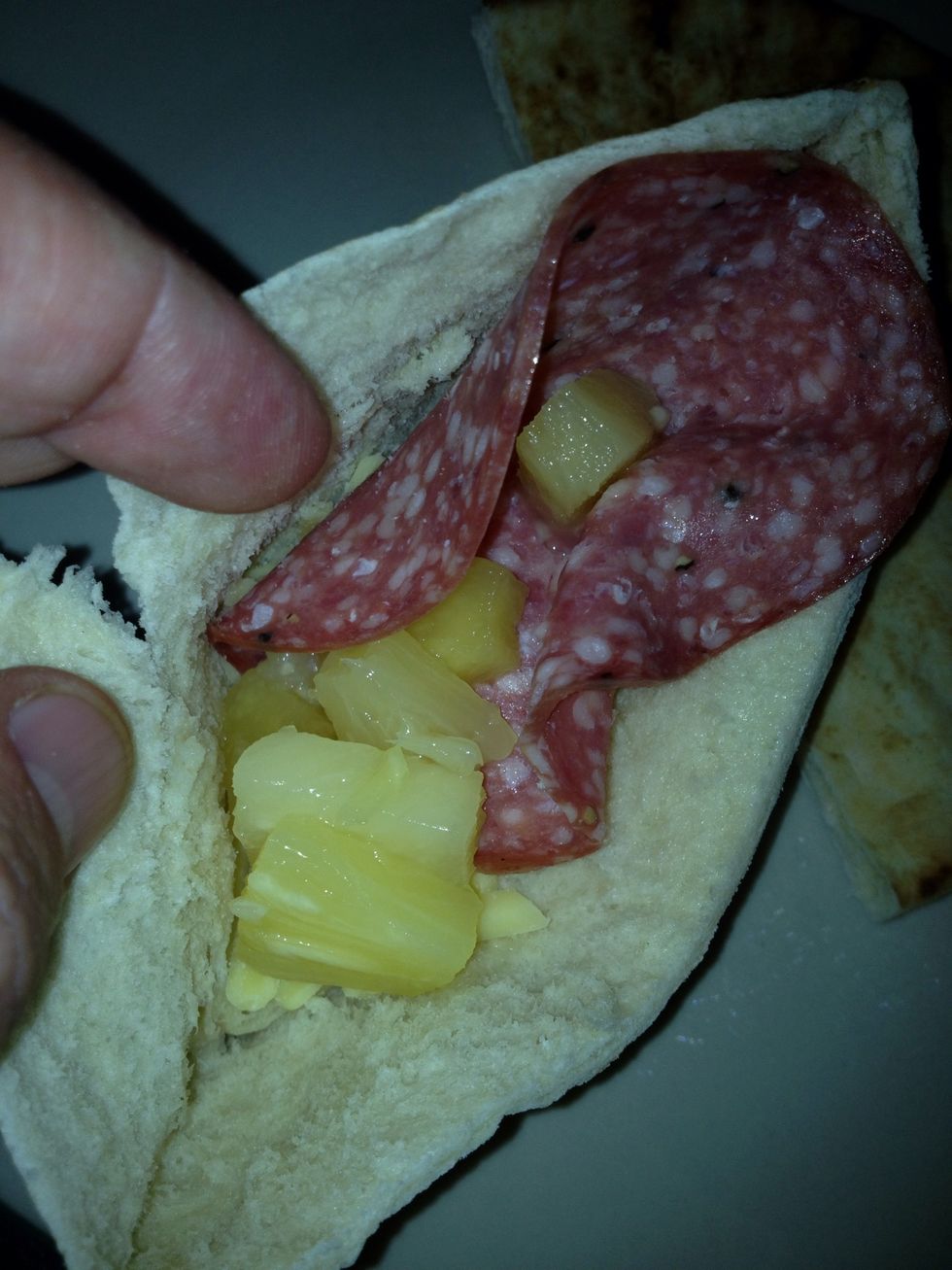 A generous serve of pineapple pieces will add a hint of the tropics.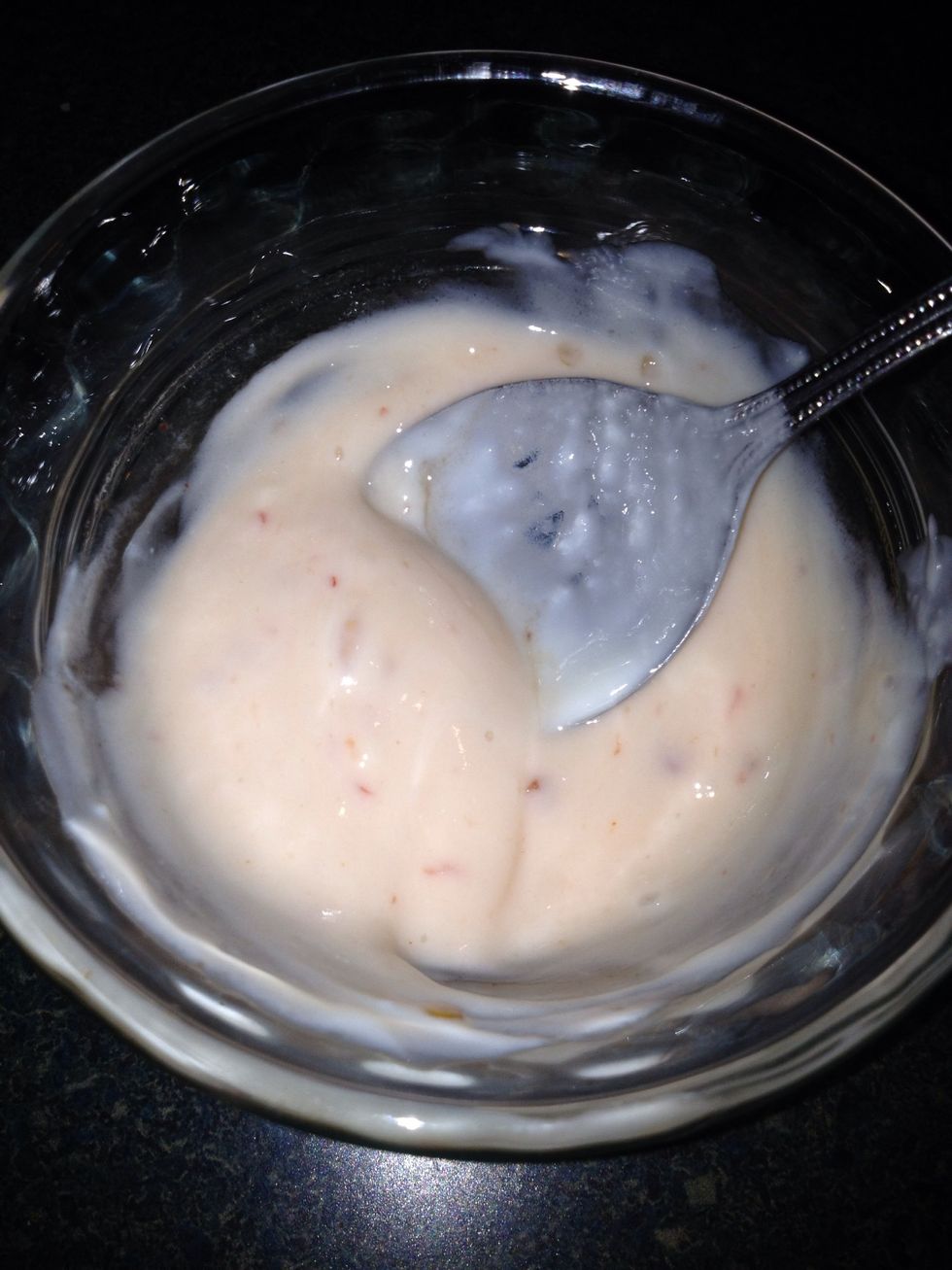 Get the yoghurt mix ready.
Straight from the pan, put two tenderloins on top before adding the yoghurt mix.
Serve it forth with a nice green salad. Enjoy!
4.0 Chicken tenderloins per person
3.0Tbsp Yellow split-pea flour
1.0pch Garlic salt
1/2tsp Paprika
1/2tsp Turmeric
1.0pch Black pepper
1/4tsp Ground Sage
1.0pch Salt
3.0Tbsp Cooking oil
1.0Tbsp Yogurt
1/2Tbsp Sweet chilli sauce
Pineapple pieces
Shredded Tasty Cheese
1.0 Pita bread per person
Salami slices