This is a basic recipe for Hasselback Potatoes, that can be extended to other roots, such as Cassava (aka Yuca)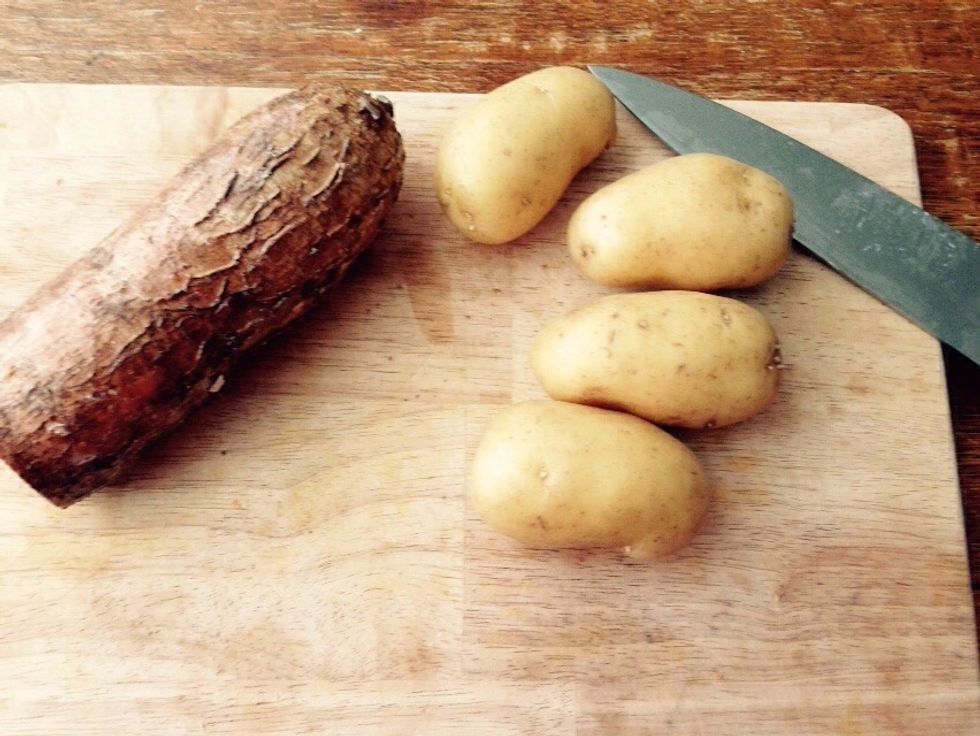 Make sure the potatoes are more or less the same size so that they will cook evenly. Start by peeling the Yuca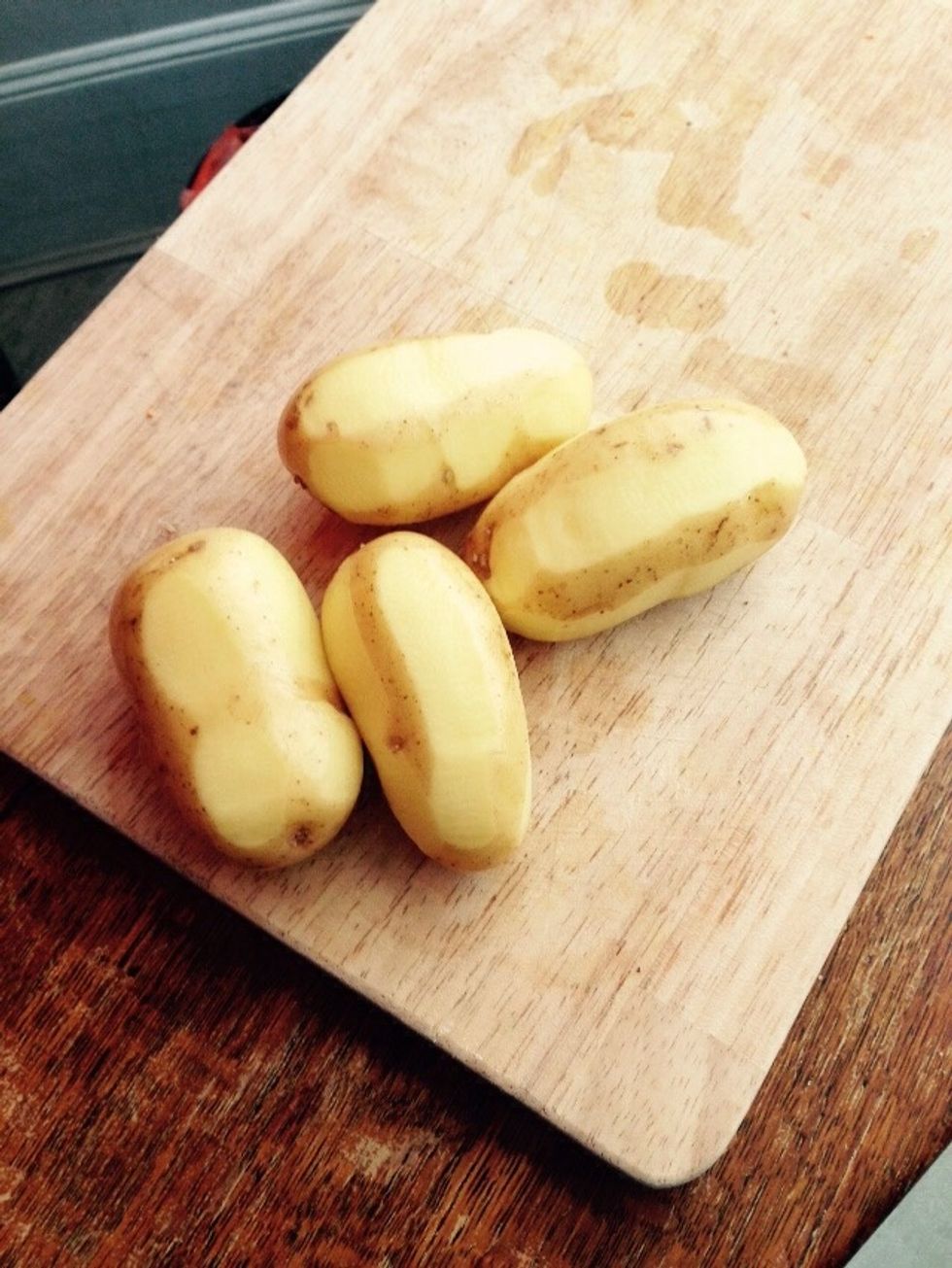 I like to partially peel the potatoes as well but it's not necessary.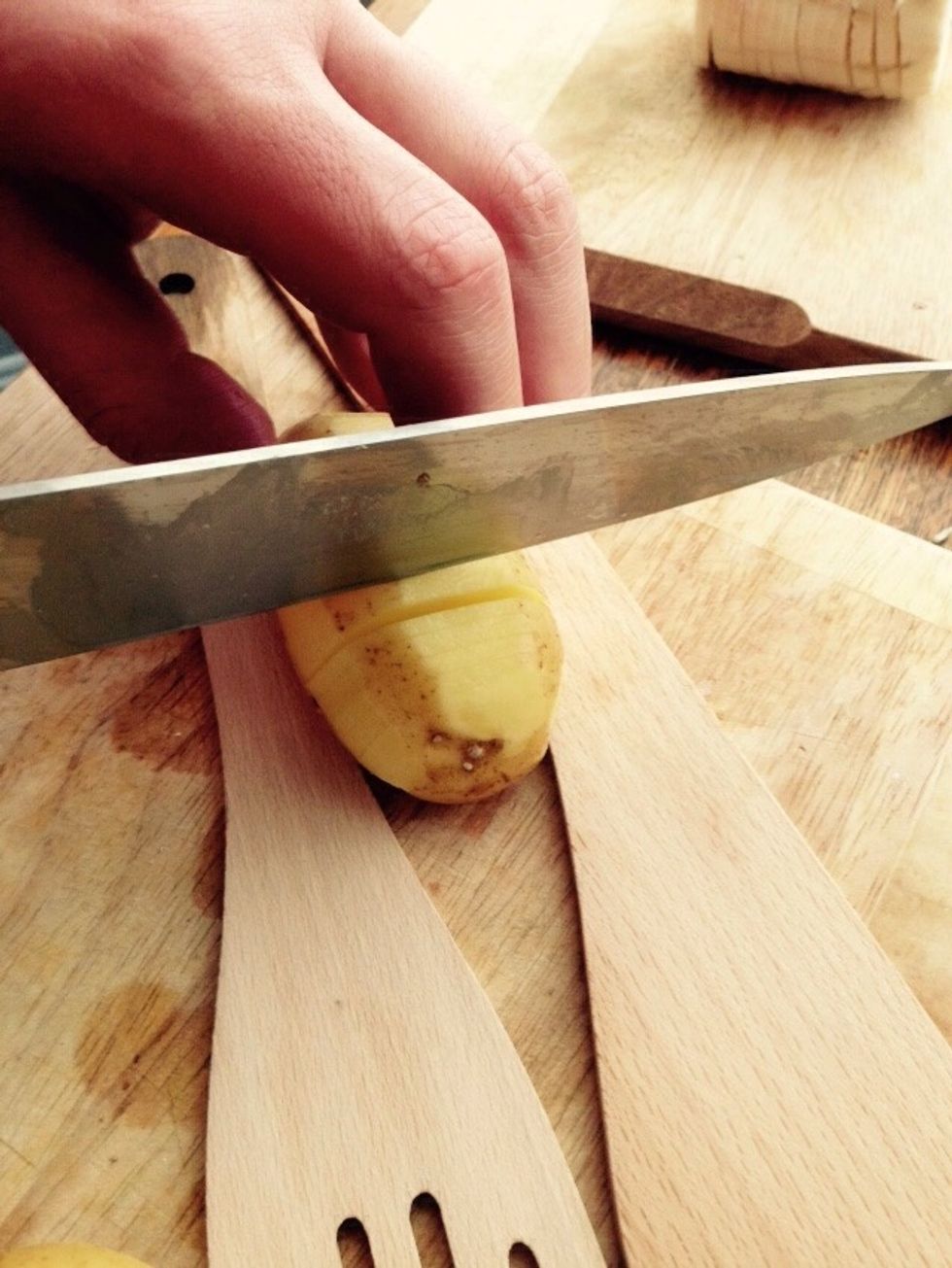 Thin slice the tubers almost all the way through. A little trick for this step is to place two wooden spatula on the sides, to use them as shims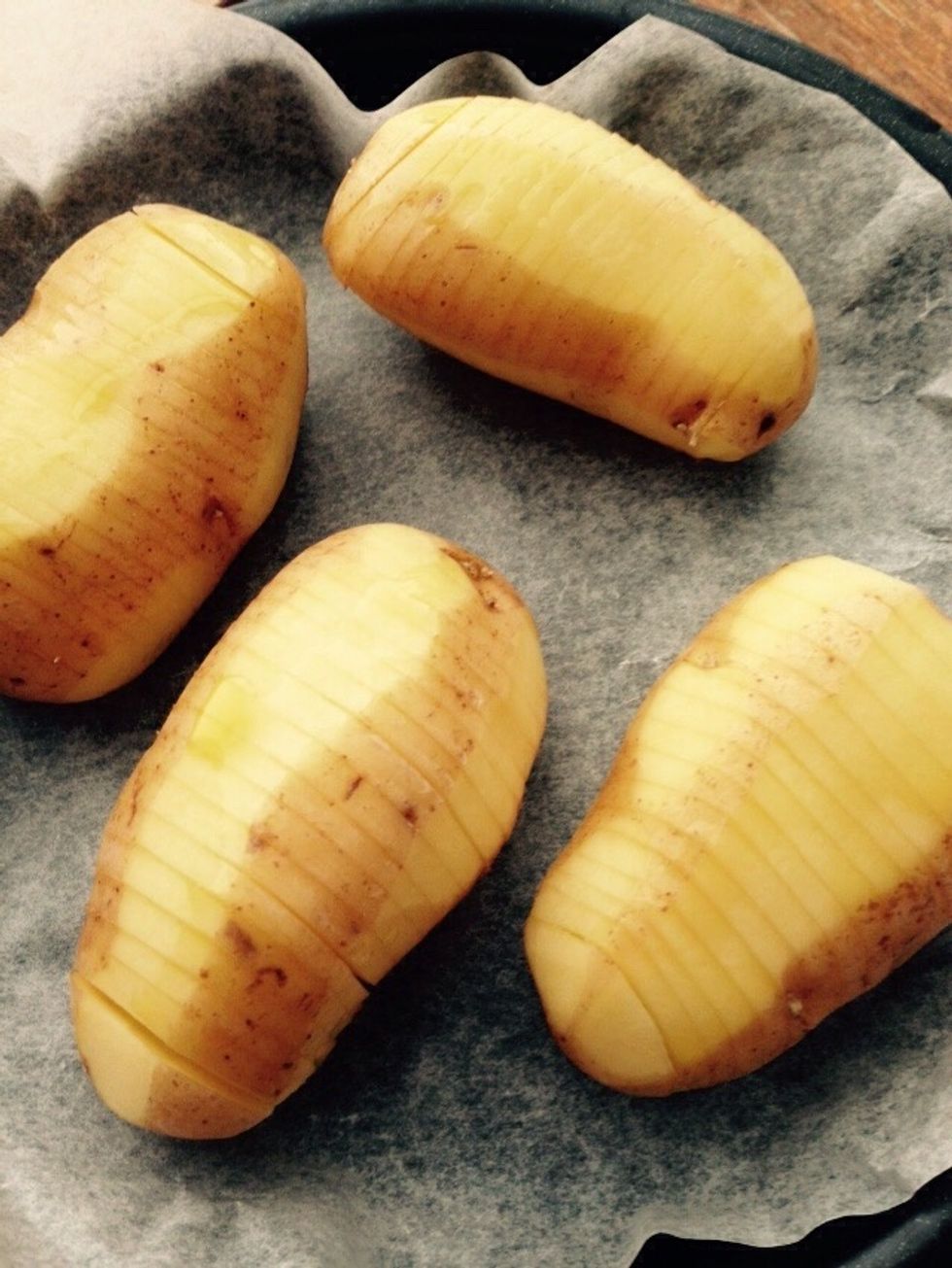 Put the potatoes and yuca in baking trays, separate as they may require different times to cook. Drizzle some olive oil on top and bake for 30 min at 200C (400F)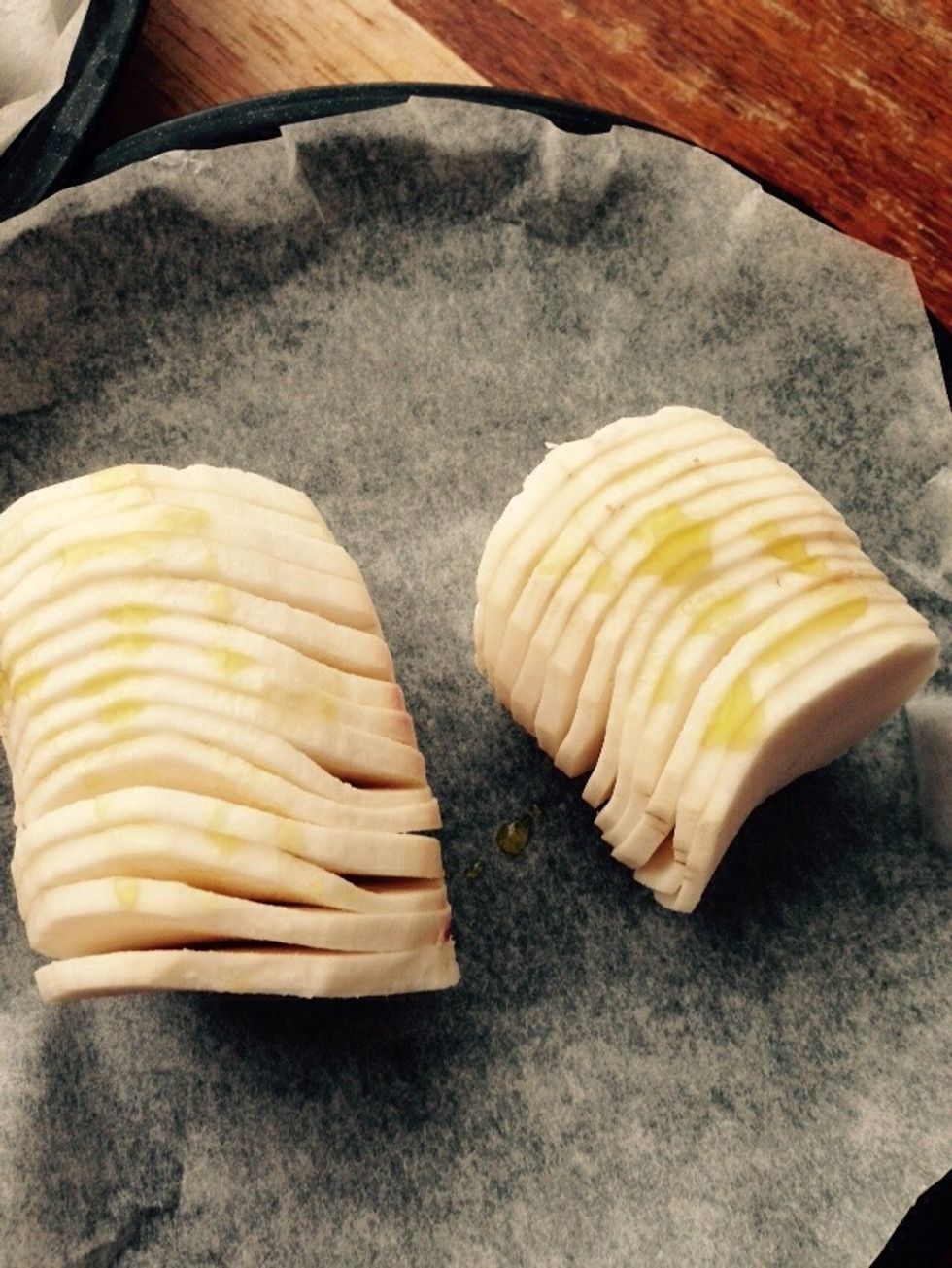 Be careful when slicing the yuca as it is more brittle than the potatoes. Drizzle and bake like the potatoes.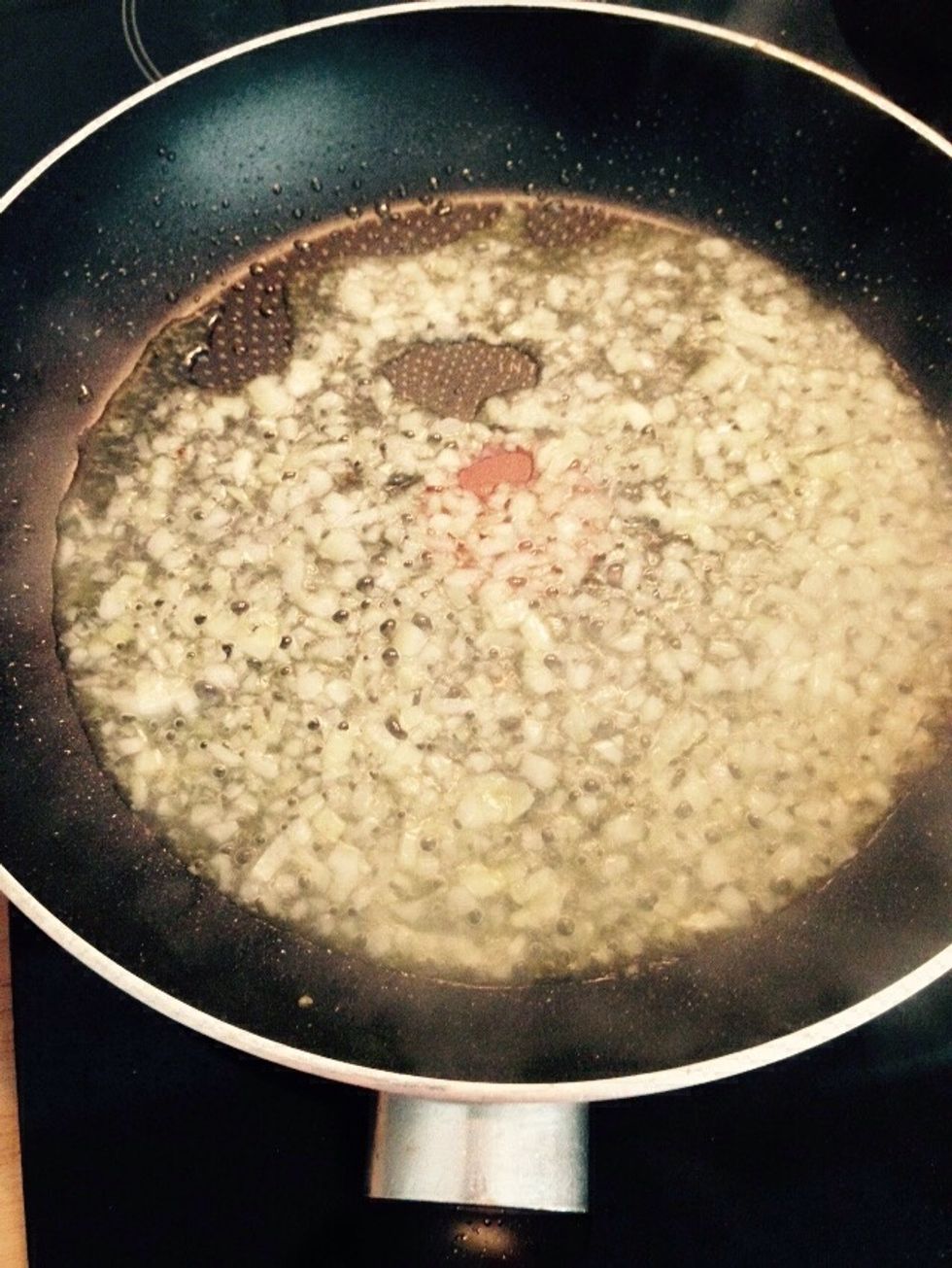 In the meantime chop half an onion, and cook with some oil and a splash of water until it goldens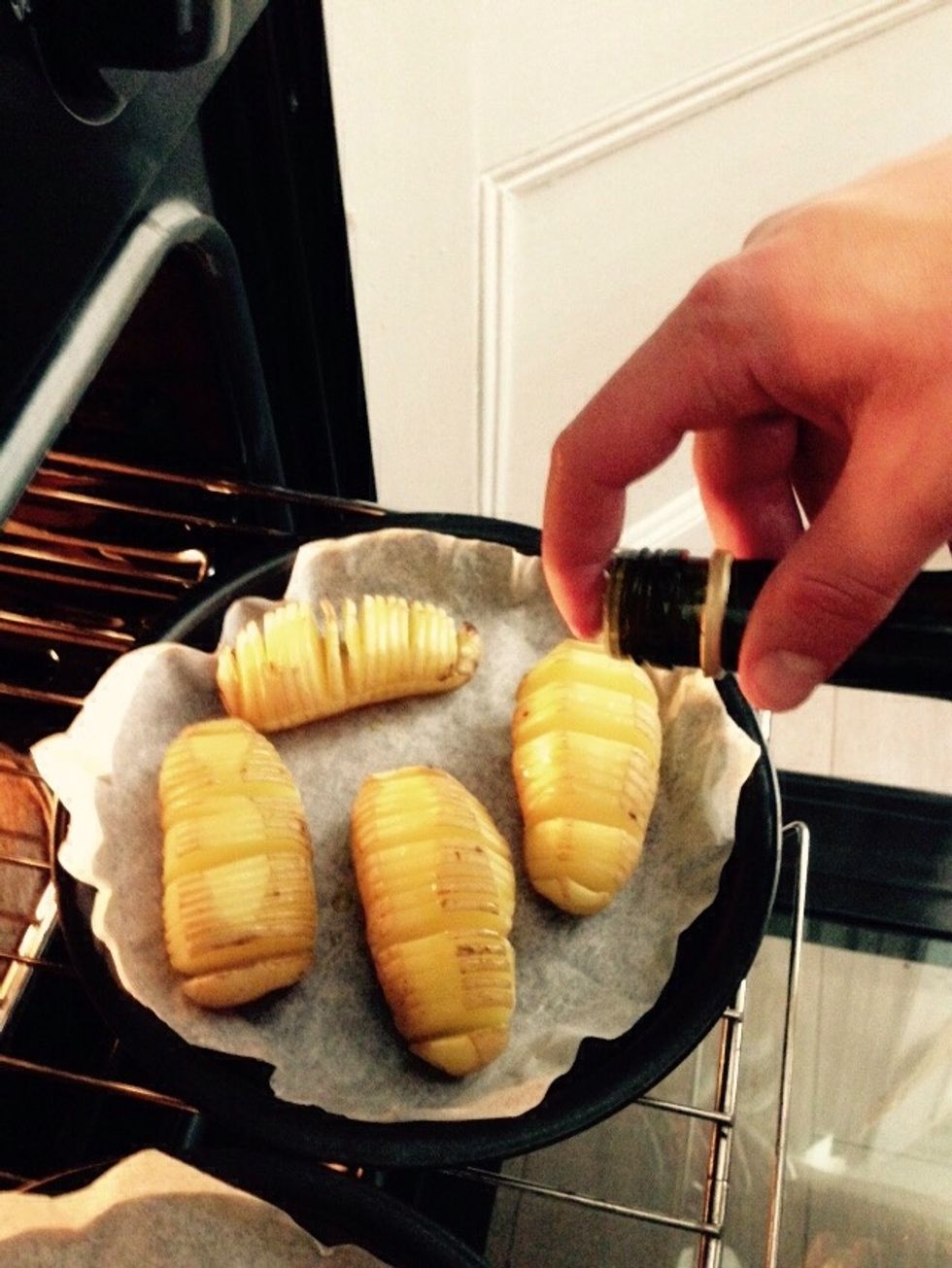 After 30 minutes as the potatoes and the yuca start opening up, add more oil.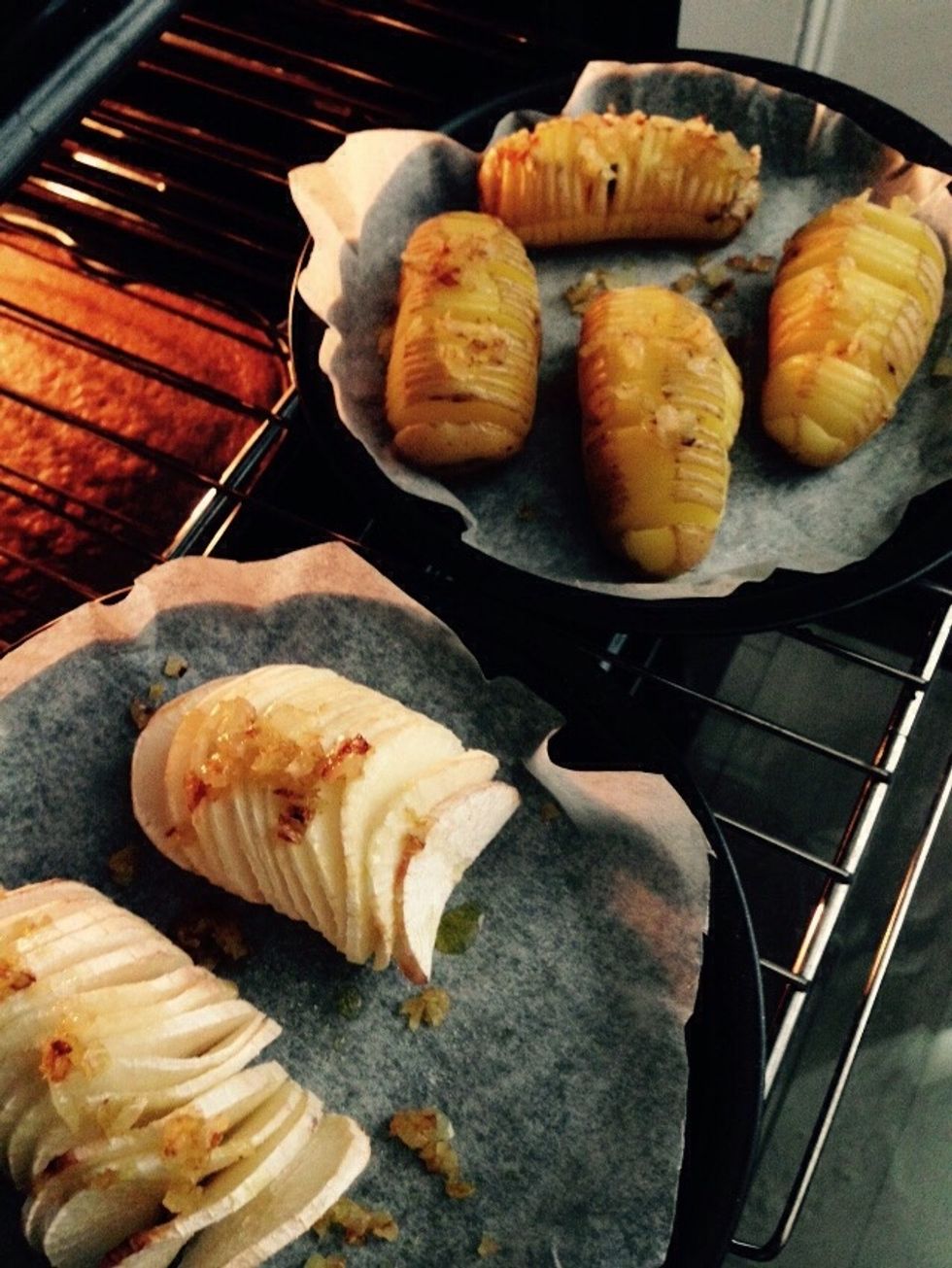 Keep baking until the yuca and potatoes are cooked, use the tip of a knife to check the inside. When the inside is soft add the onion on top and bake for other 5 minutes.
Then sprinkle the cheese and parsley on top and grill for few minutes.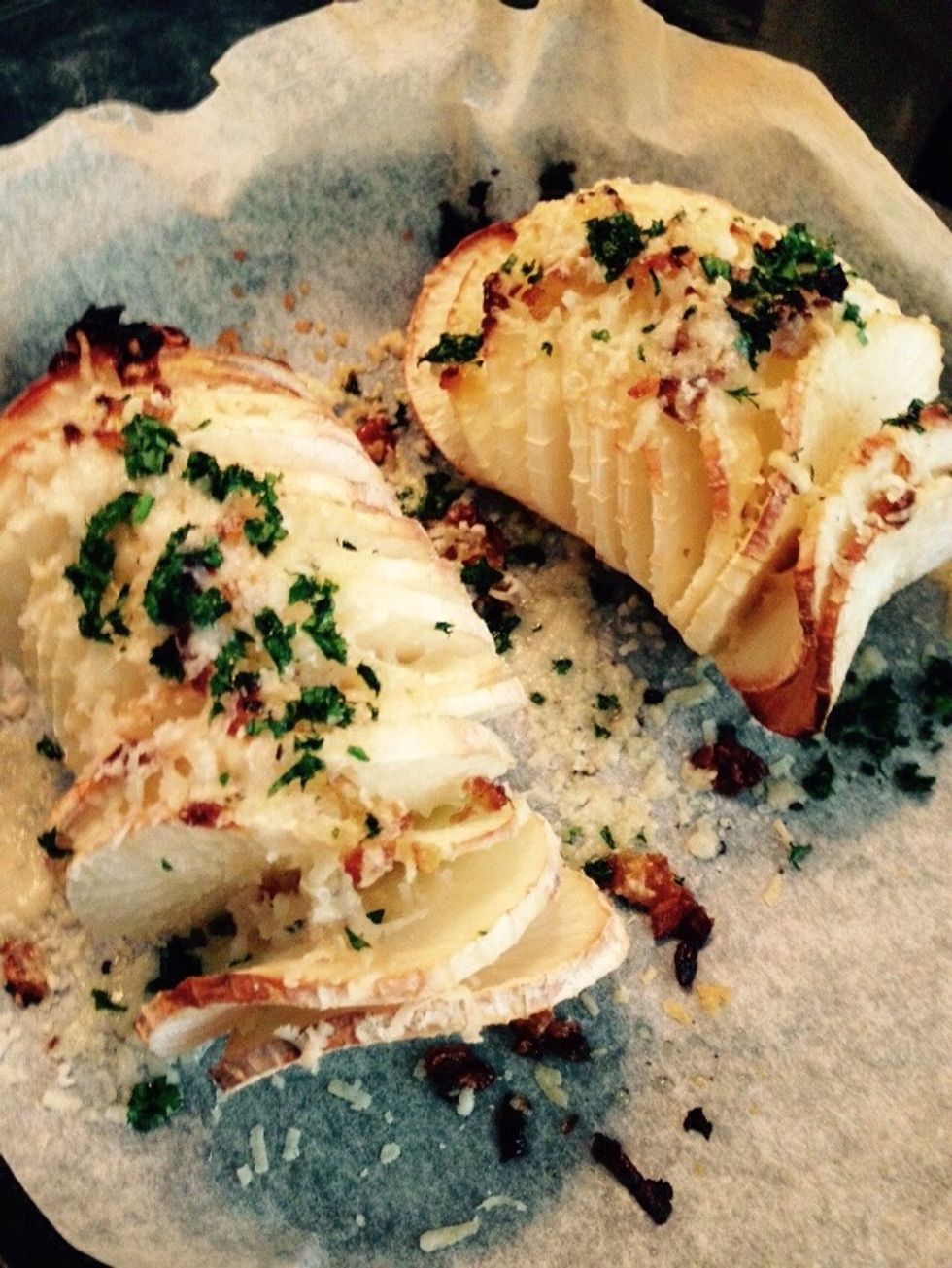 Enjoy!
Potatoes
Yuca (Cassava)
Salt
Pepper
Parsley
Parmesan
Olive oil
Gioele Nunziatini
Italian born and raised, I moved abroad to pursue a career in engineering. Cooking is what brings me back to my origins, to the flavors of my parents' farm.