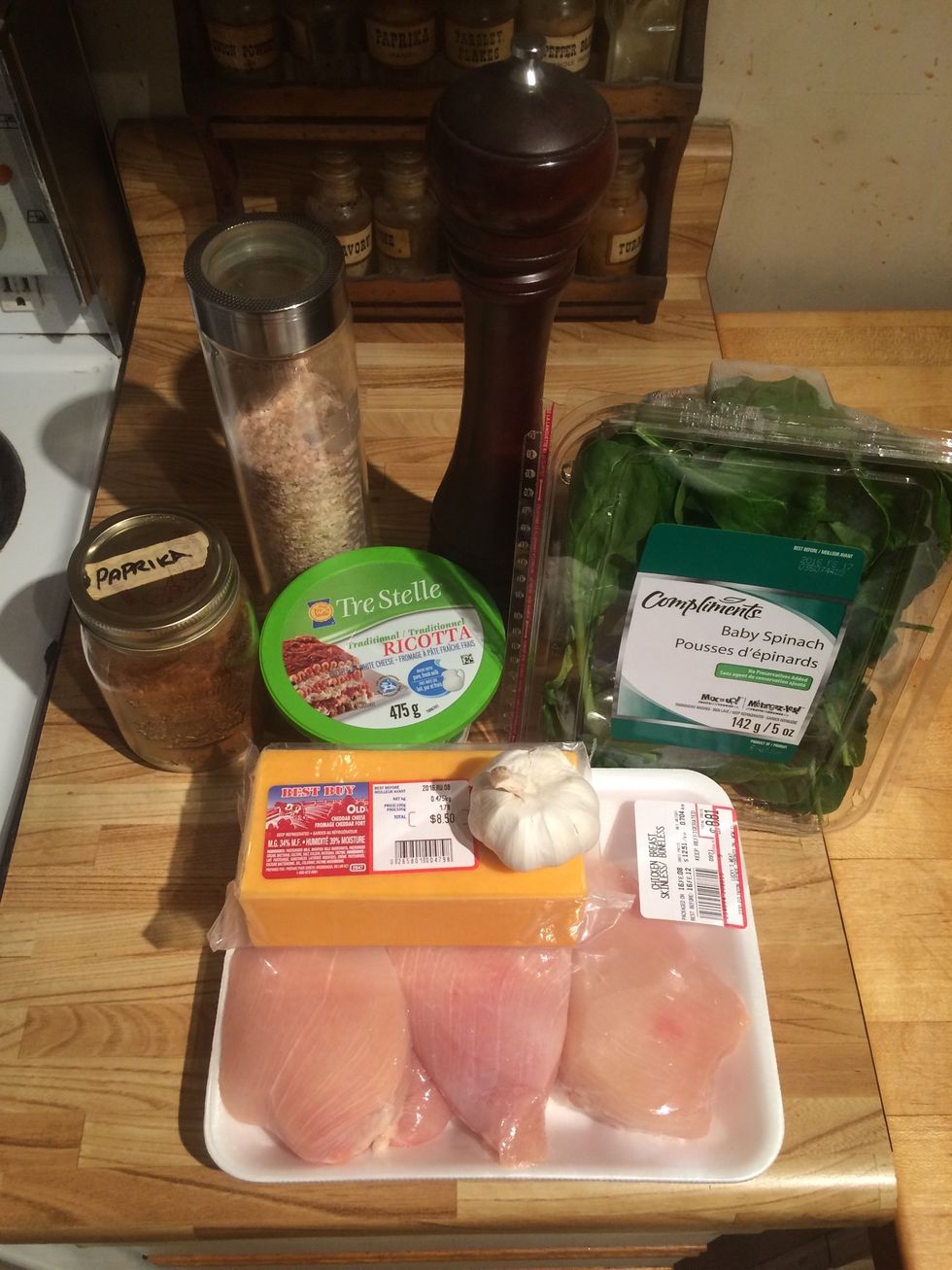 Supplies Ready to go! Start with preheating your oven at 400*F (200*C)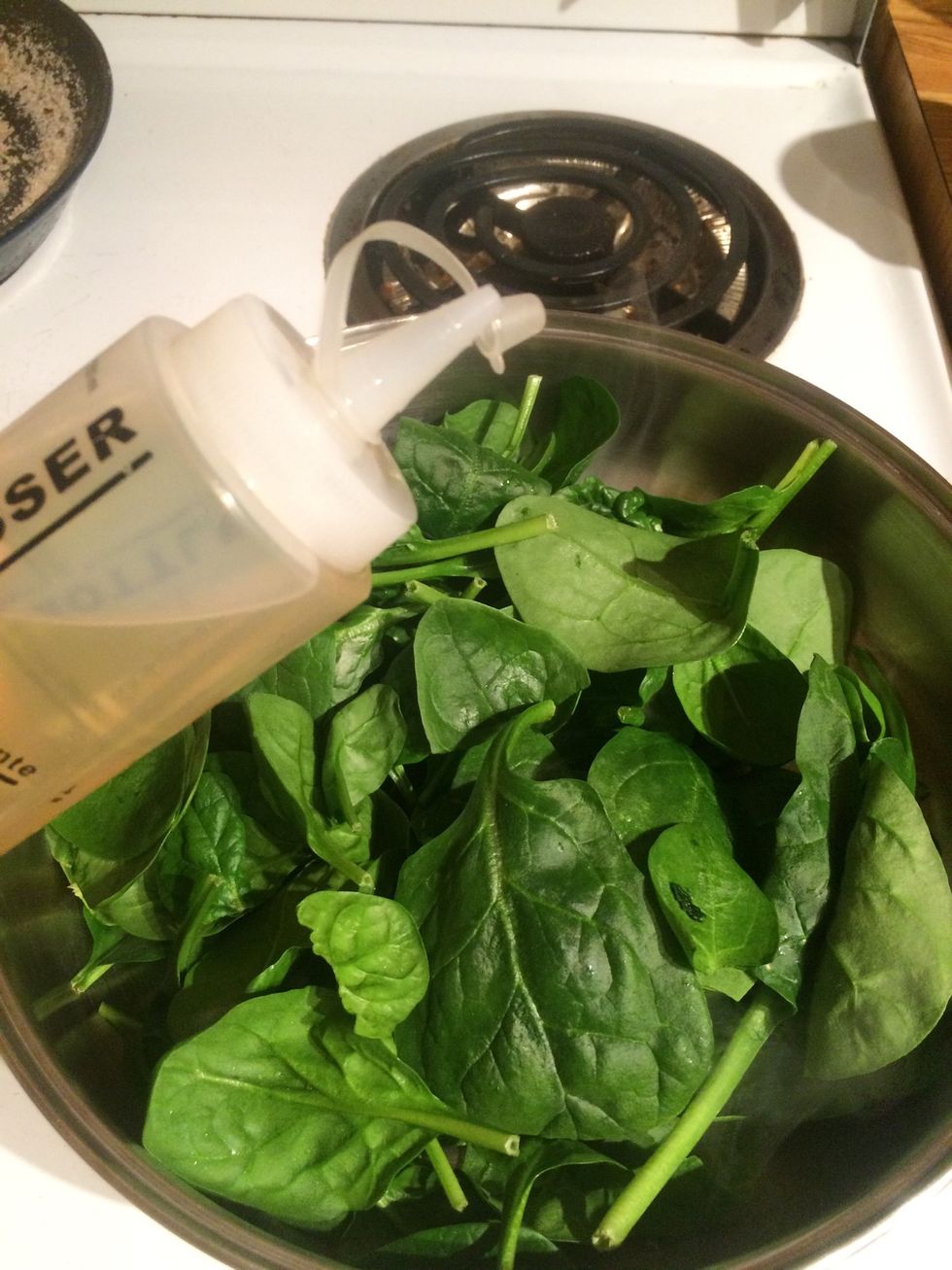 In a pan on medium heat, add the oil and spinach. I added more spinach and ricotta because I had more than 2 breasts.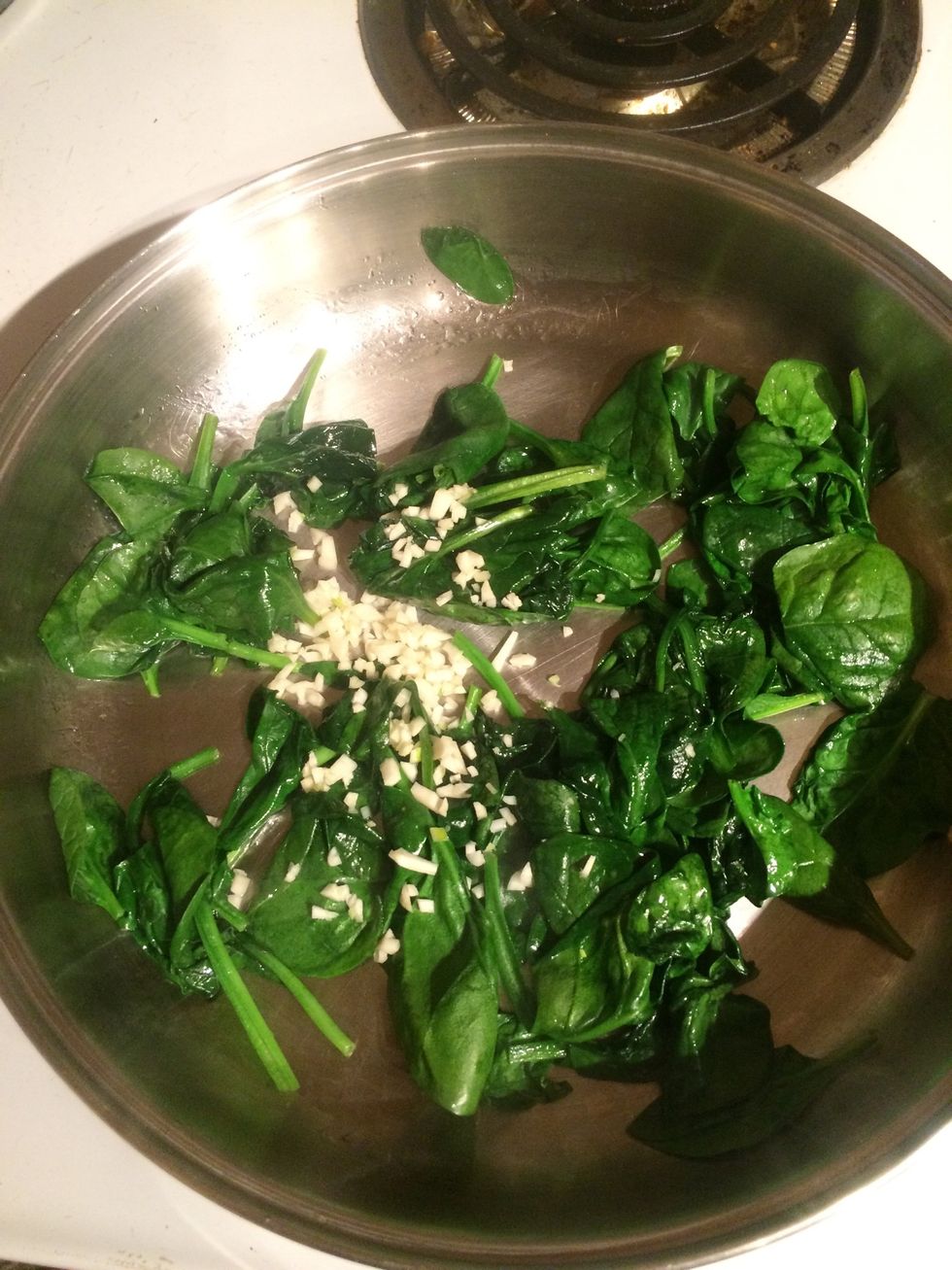 Chop the garlic and add it to the pan. Cook until spinach is slightly wilted. About 3-5 minutes.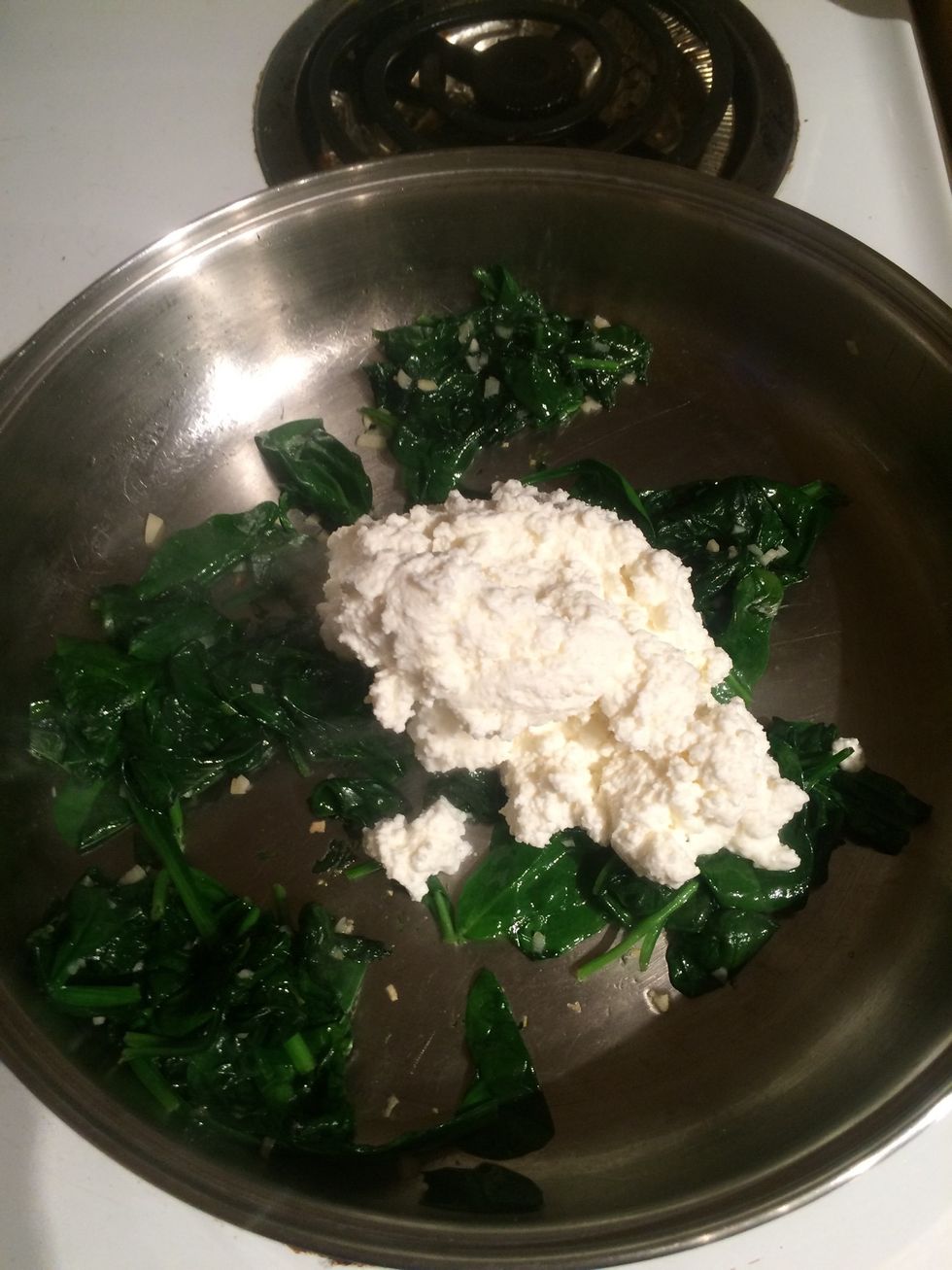 Stir in the ricotta cheese.
Cook for another 30 -60 seconds. set aside and let it cool.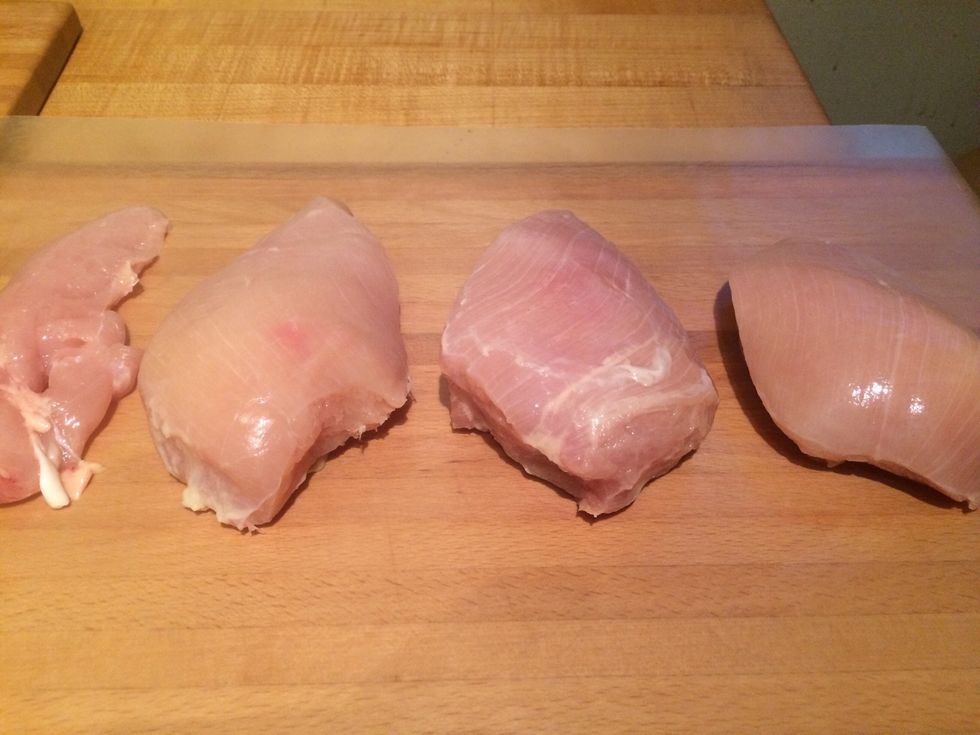 Prepare the chicken. Rinse. Dry. I use wax paper to work on, so clean up is easier.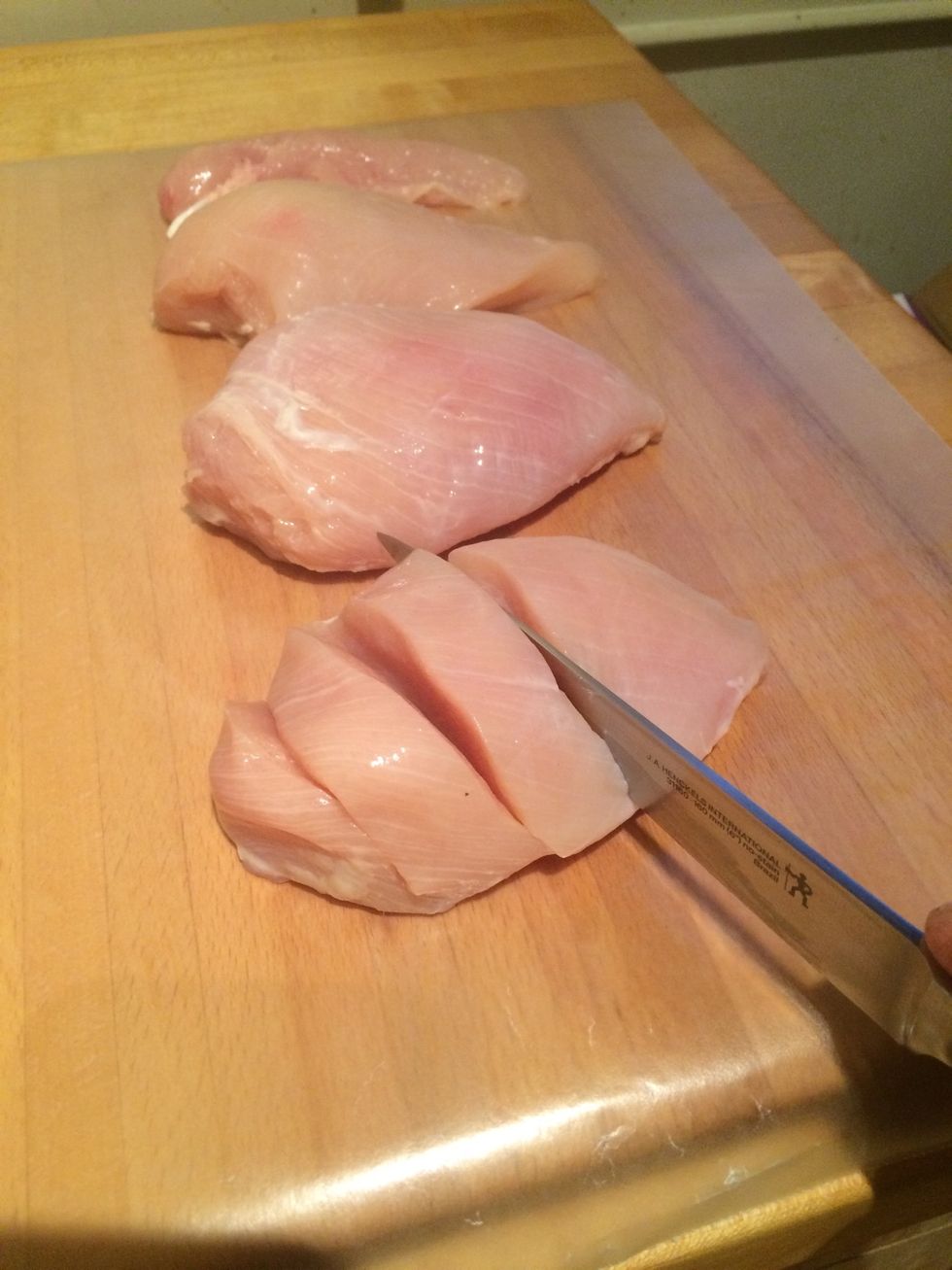 Start with cutting slits in the chicken. Roughly 1/2"(10-15mm) apart but not all the way through, about 75% of the way down.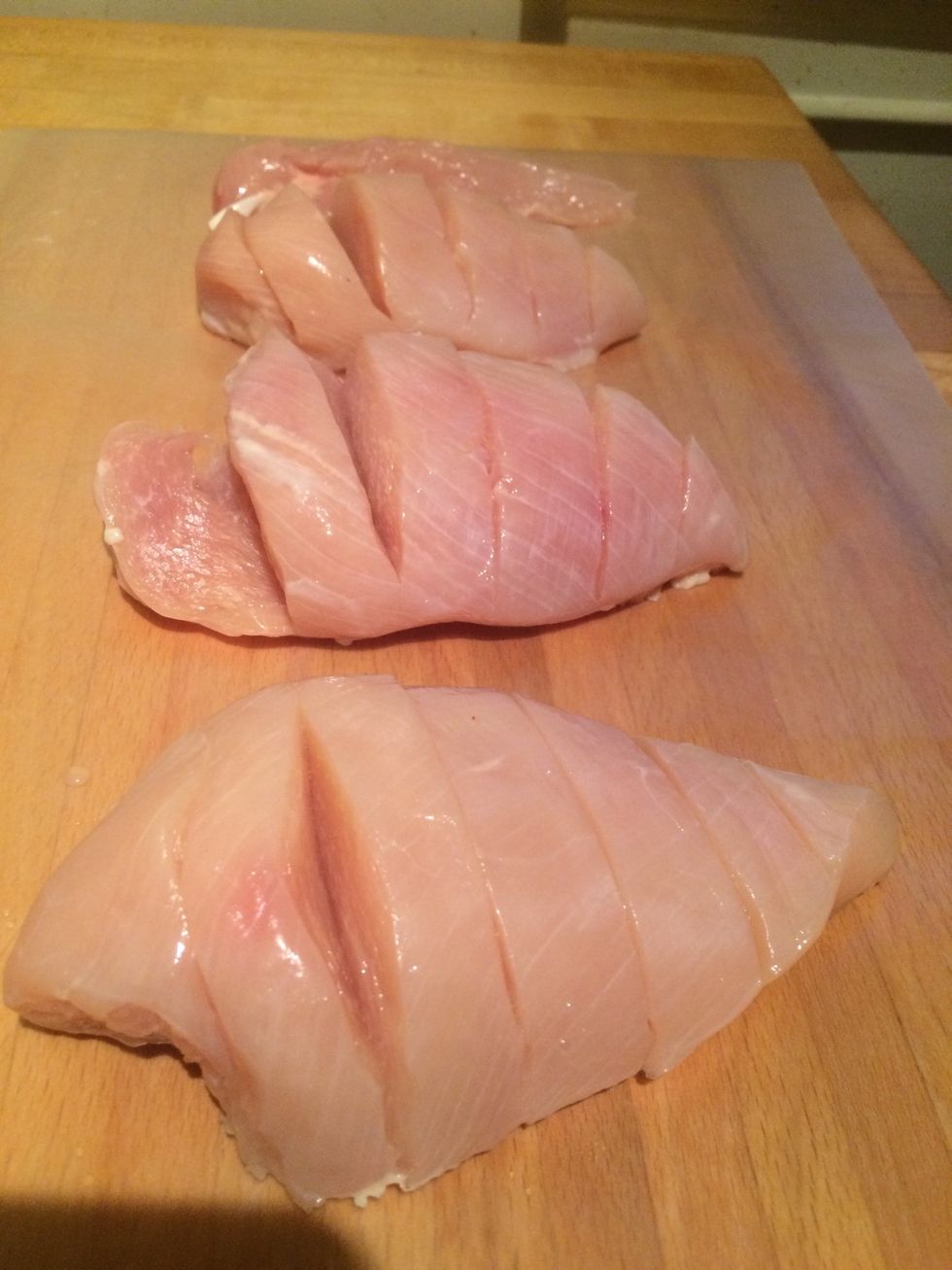 Do the same with the rest of the breasts. The far piece of chicken was cut lengthwise(wasn't thick enough)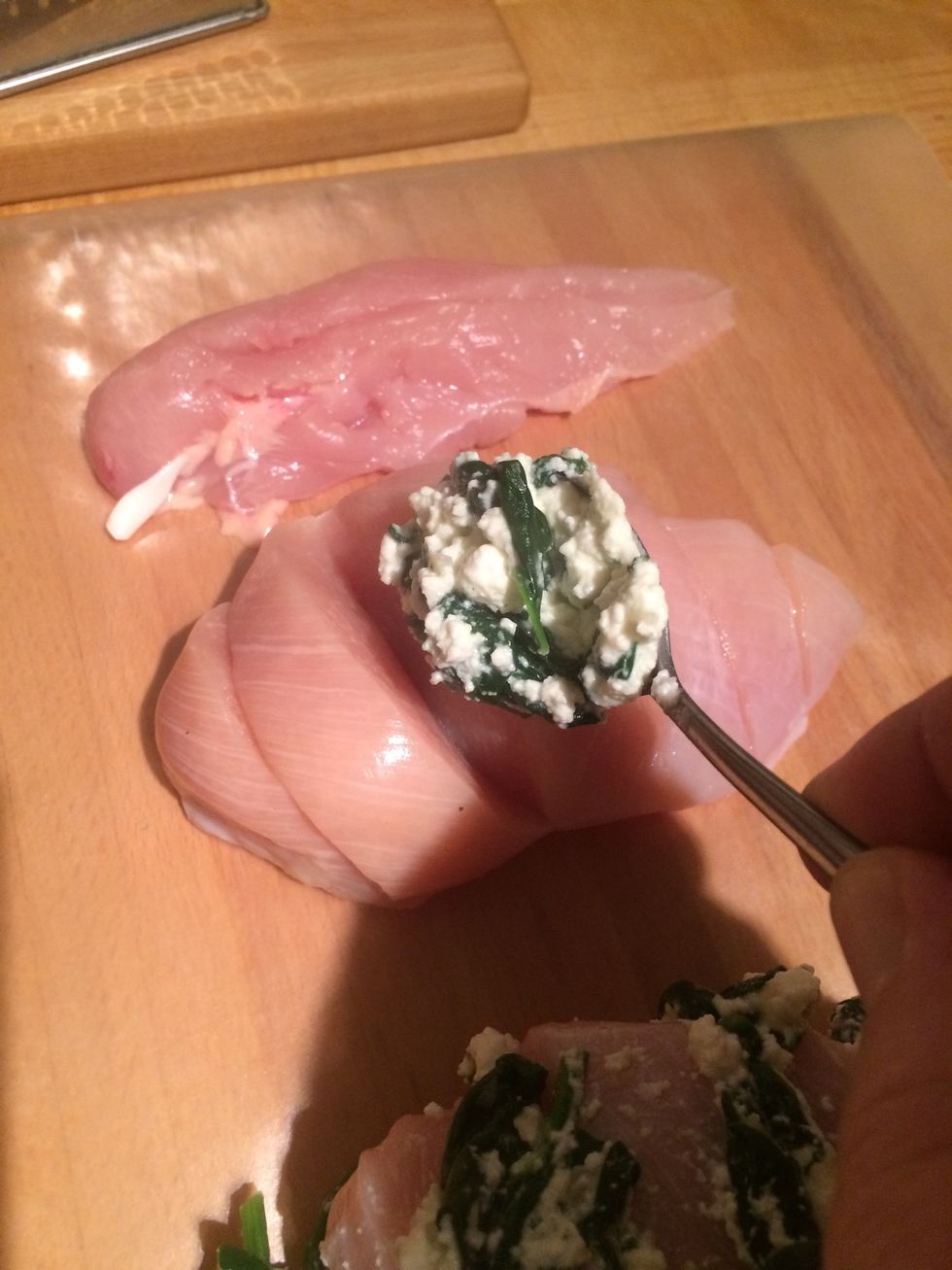 Once cooled spoon the spinach/ricotta mixture into the slits in the chicken.
Now fill the rest!!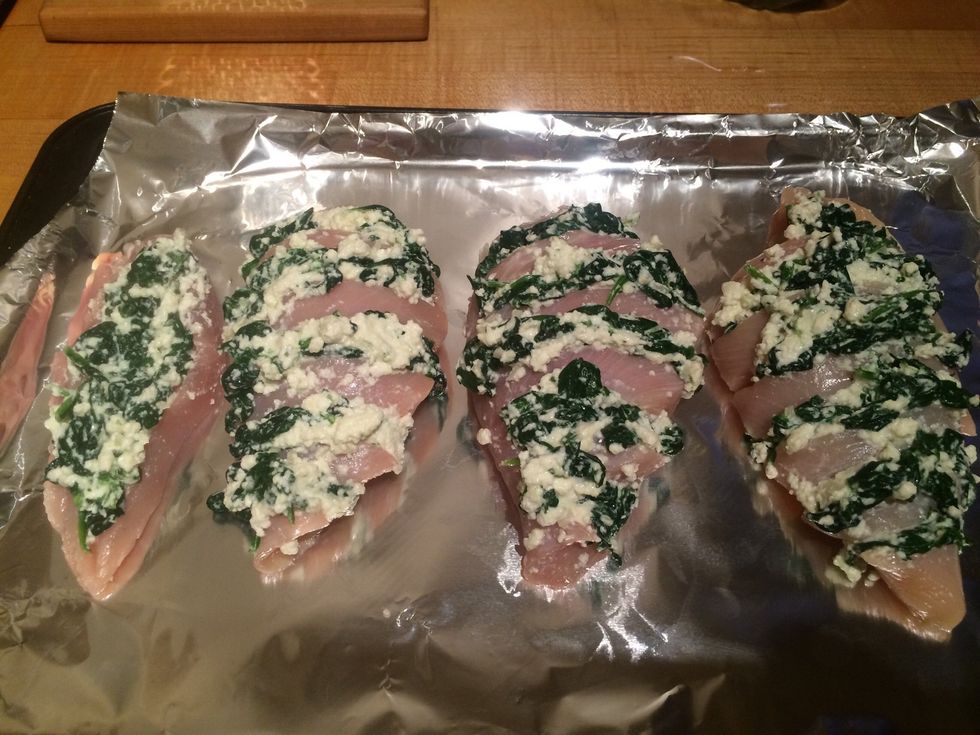 Now place them on a sheet pan lined with foil. Again for easy clean up.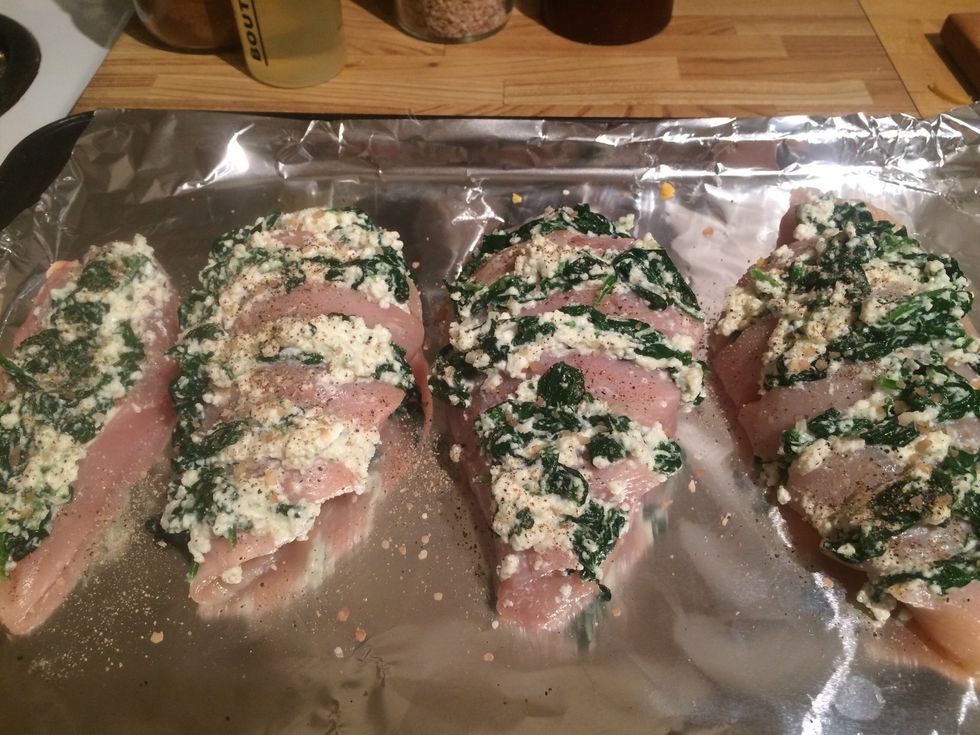 Add salt and pepper to taste.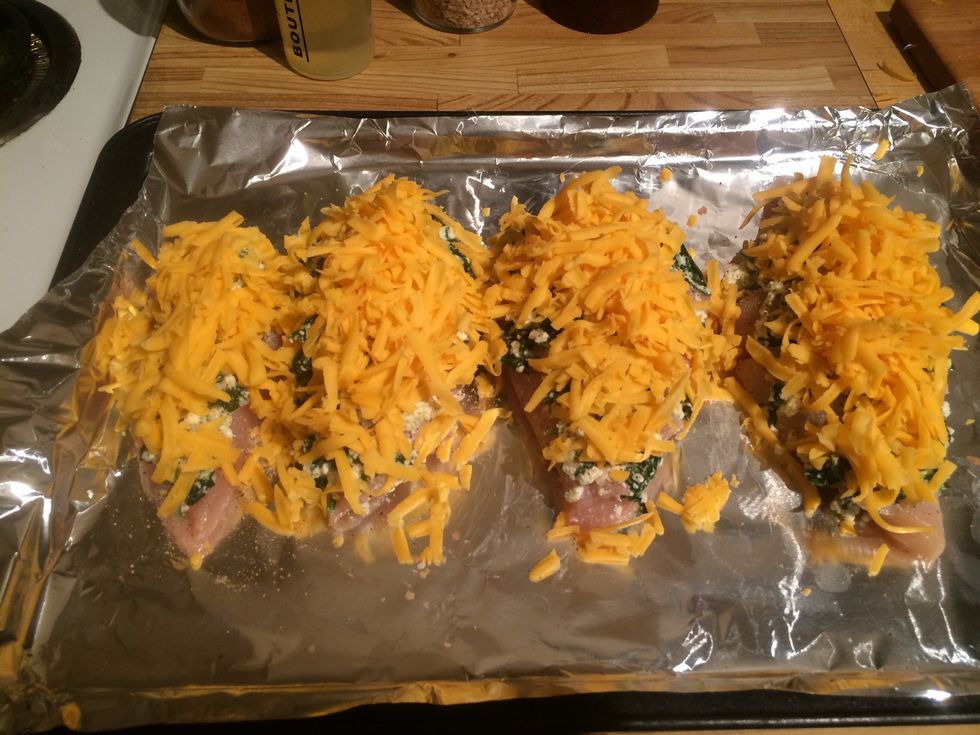 Sprinkle cheese over top of chicken.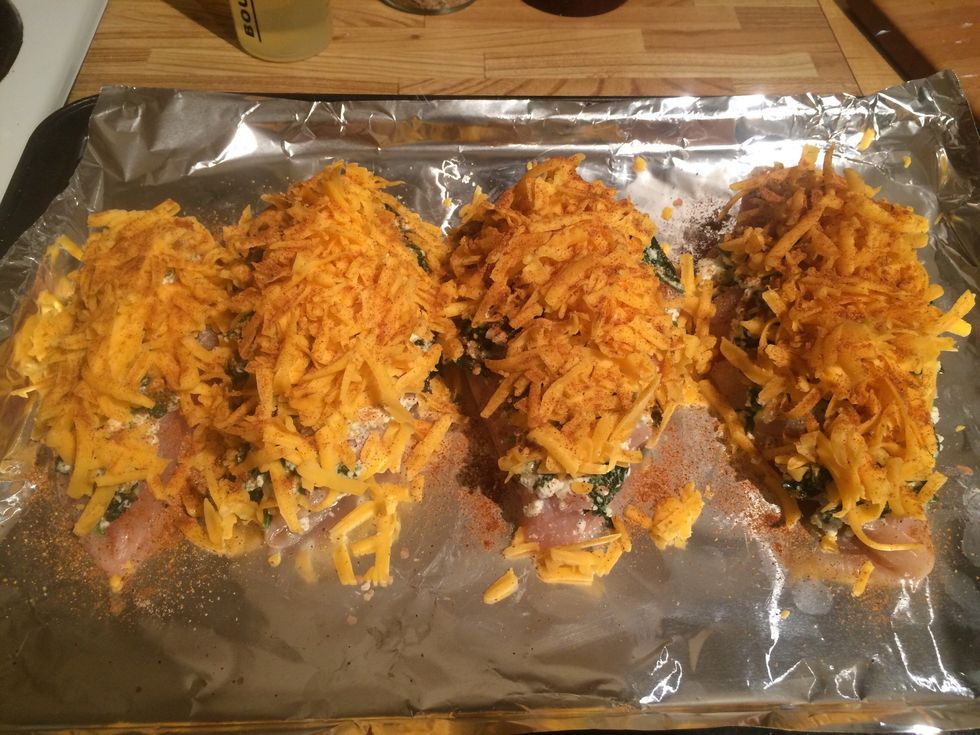 Add a generous amount of paprika over top.
Looks pretty good!!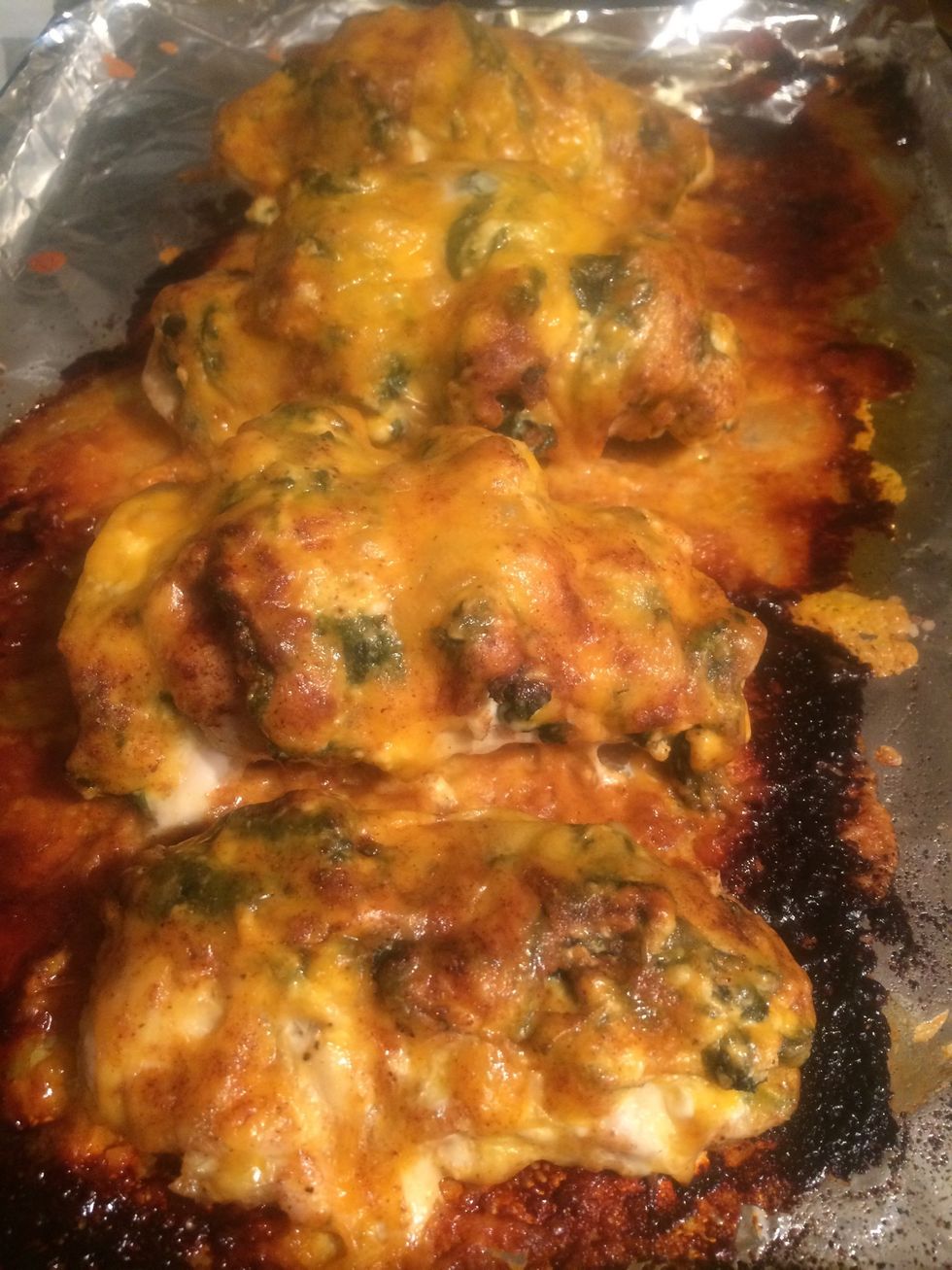 20-25 minutes and you are ready to eat!! Enjoy and don't be scared to add any spices or different cheeses.
50.0g baby spinach
50.0g Ricotta cheese
2.0 Chicken breast
20.0g Cheddar cheese
Paprika
salt
ground black pepper
splash of oil
Dave Wood
I enjoy woodworking and do it yourself projects, also enjoy cooking from scratch and having fun!! Toronto, Canada