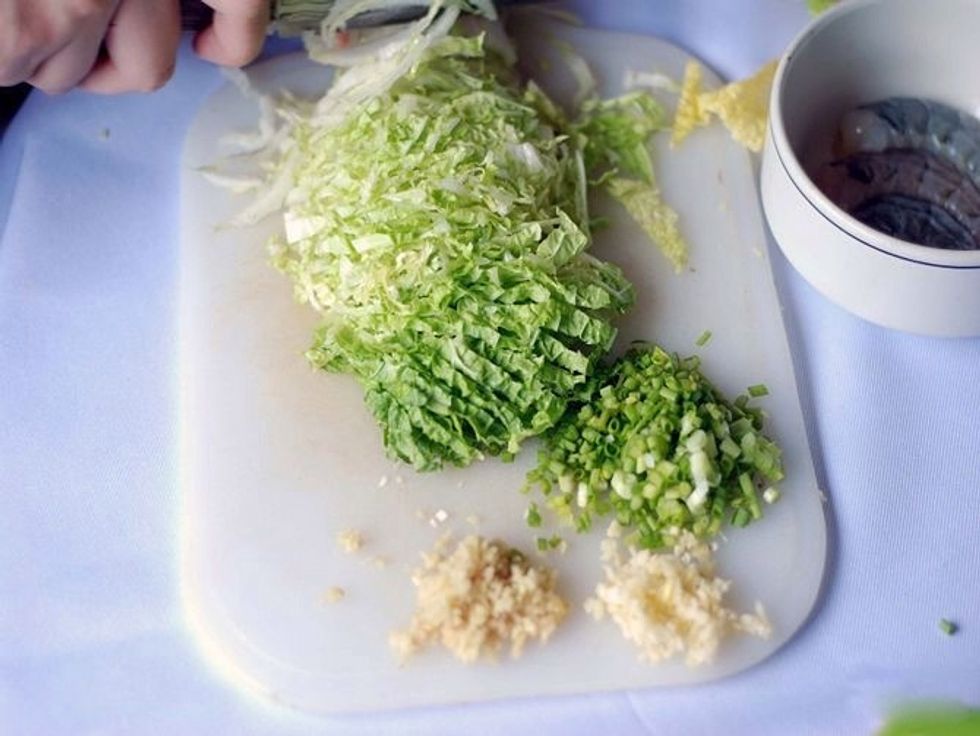 Chop chop the chives and cabbage. Peel and devein the shrimp, grate your ginger n garlic.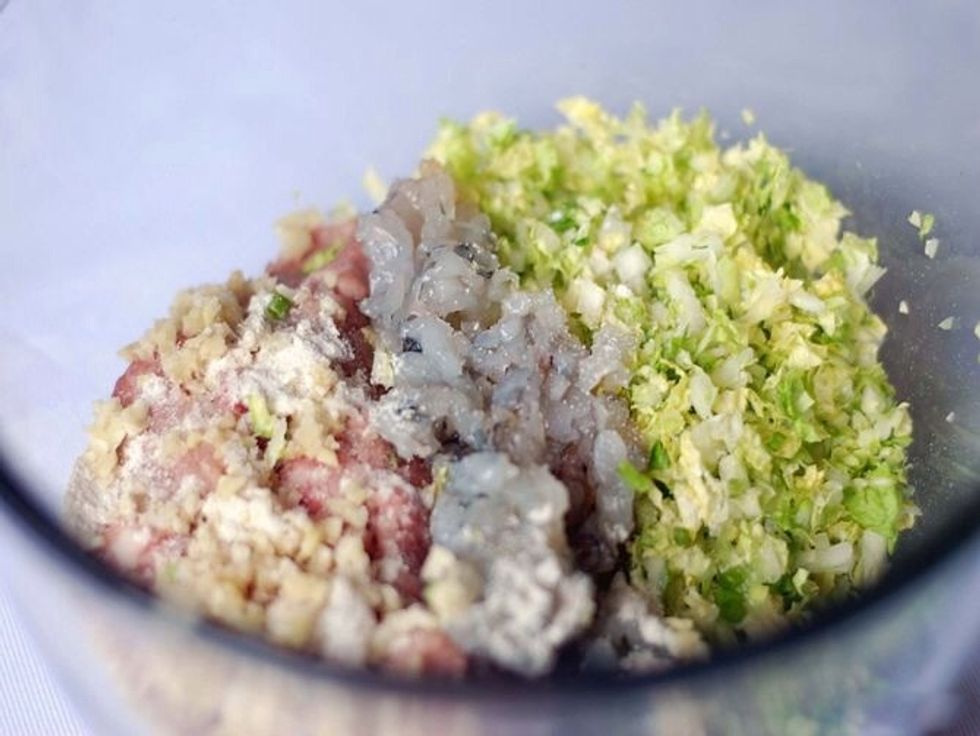 Add all in a bowl with pork to mix.
Mix then throughly with hand (best tool) and place it in refrigerator foe 10min.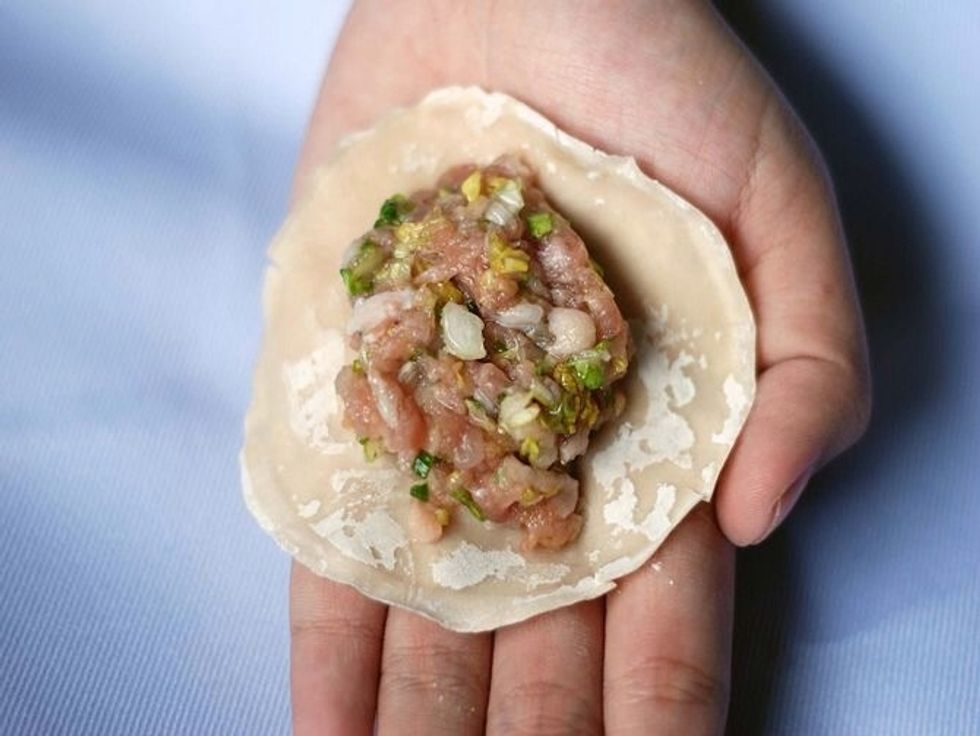 Take Gyoza wrapper and place a small spoonful of mixture in middle. Dab a little water on one half of wrappers edge then fold it in half (semi circle). While folding fold like Ziploc bag.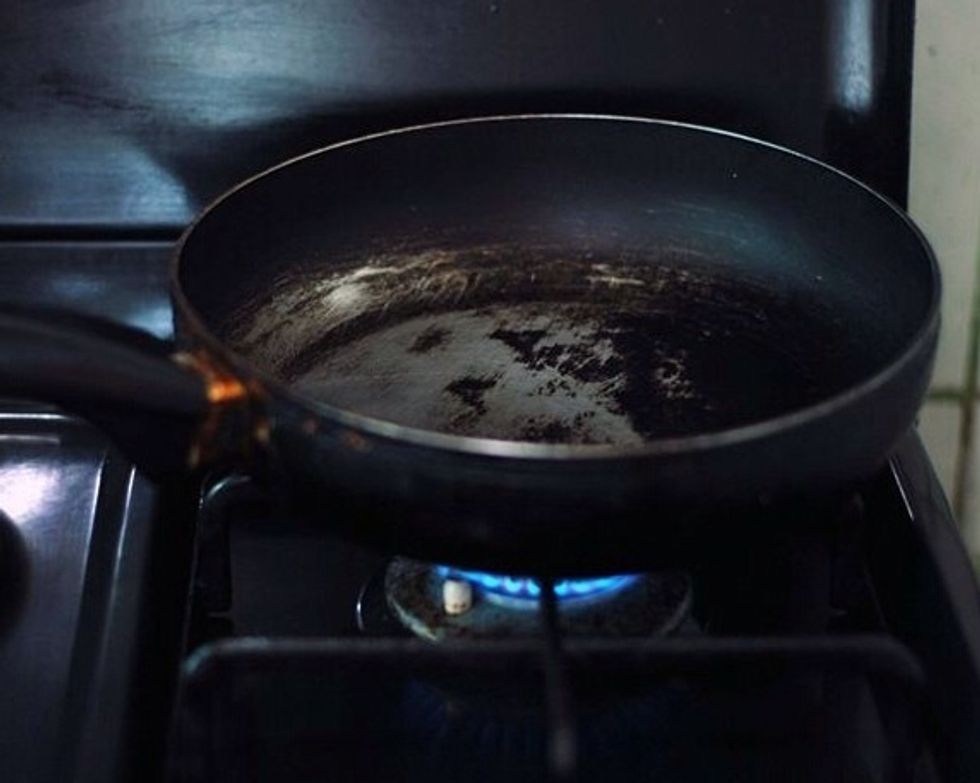 While zipping pinch both end together and create wave. Oil n heat a skillet in stove (medium heat) carefully drop a few dumplings in it ie.4-5 no over load
Fry the dumpling for 2min then reduce heat.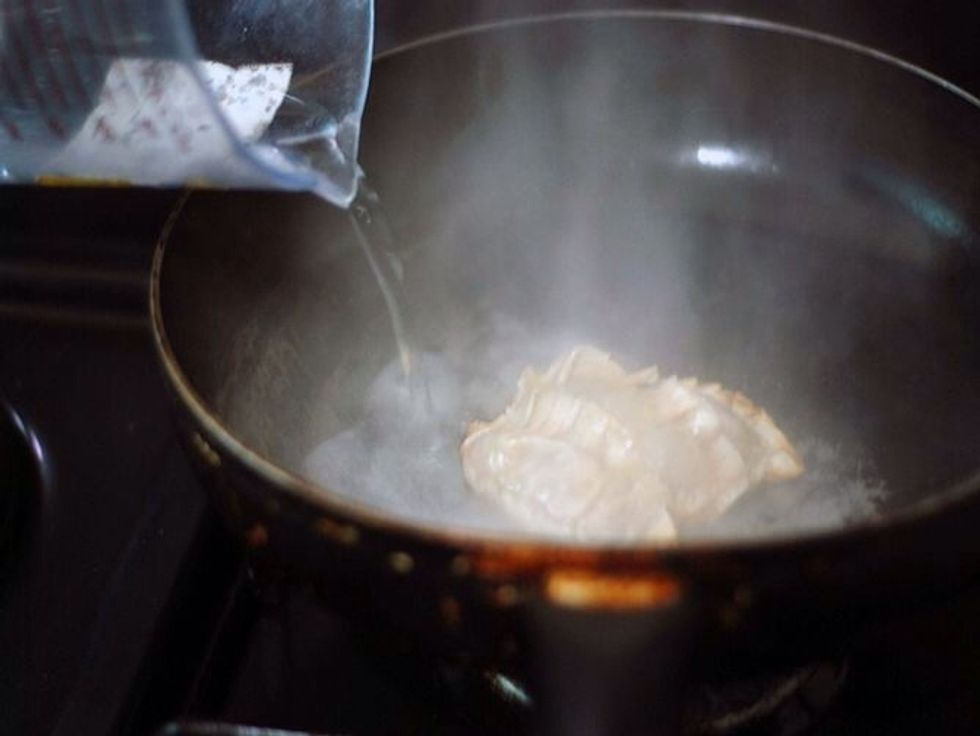 Add 1/2 cup water and cover the skillet wit pan lid. Steam the dumplings until water evaporates or boil off.
Place the dumplings onto a plate as u wish any where with dipping sauce or soy sauce and enjoy.
1.4kg Pork
3.0 Large shrimps
1/8 Head of Napa Cabbage
1/4bnch Chinese chives
20.0bnch Gyoza wrappers
1.0Tbsp Ginger
1.0Tbsp Garlic
1.0Tbsp Salt or as taste
1.0Tbsp White pepper
1.0Tbsp Vegetable oil
1.0Tbsp Sesame oil