Gather your ingredients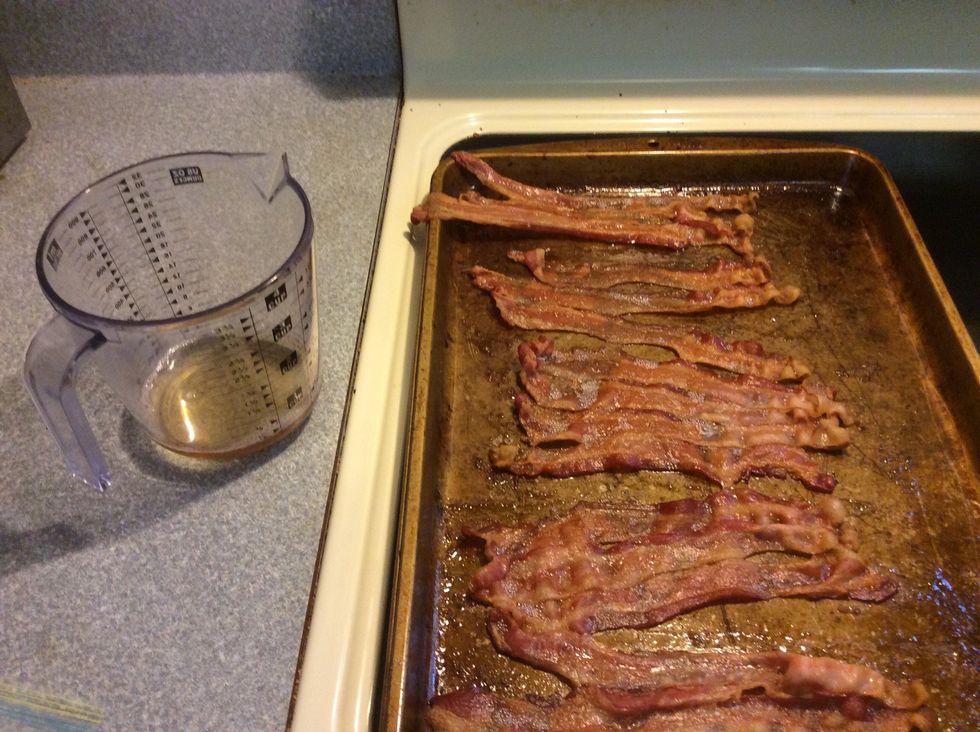 Prepare your bacon drippings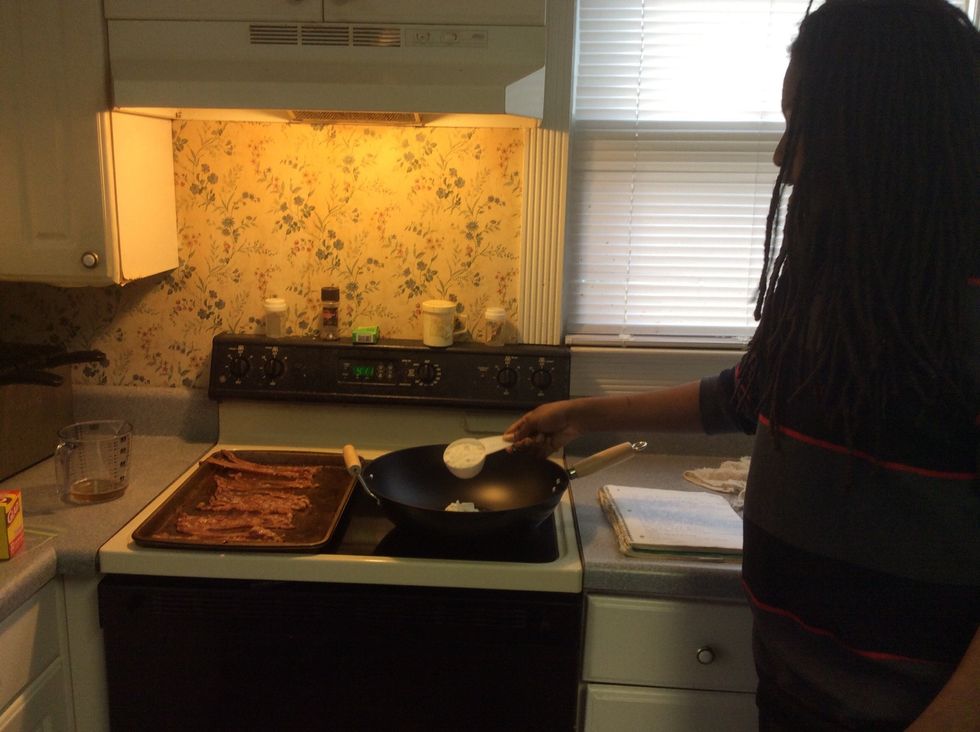 Place flour and melt butter in a pan to make your roux
Whisk over medium heat till it is a brown color then remove from heat source and continue whisking till it stops cooking.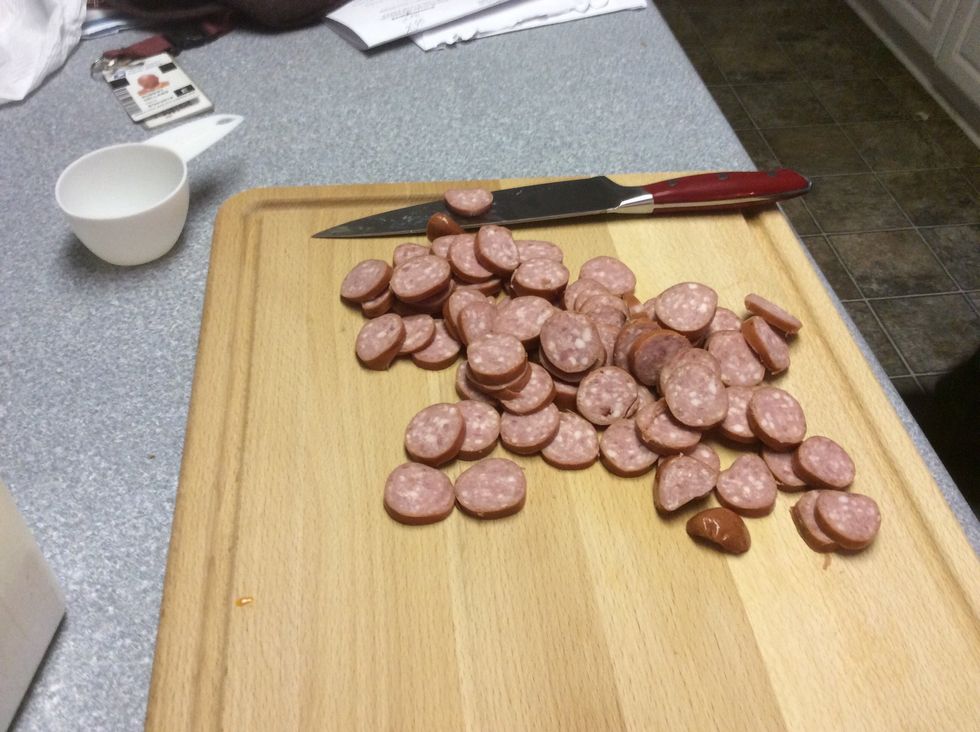 Slice the sausage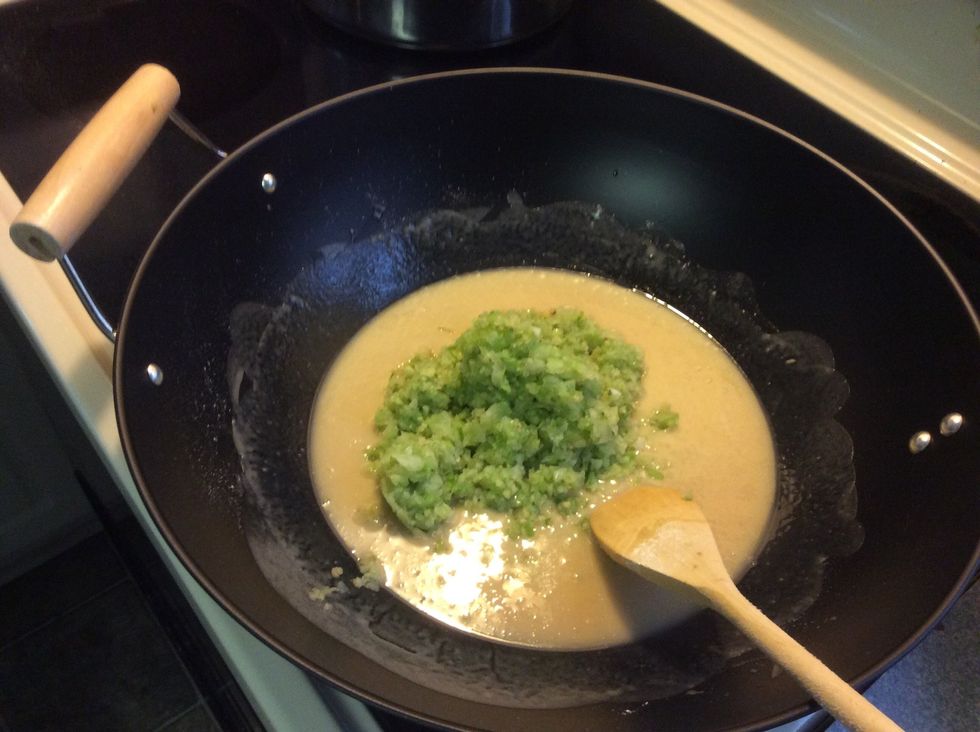 Place the onion, celery, and peppers in a food processor till they are finely chopped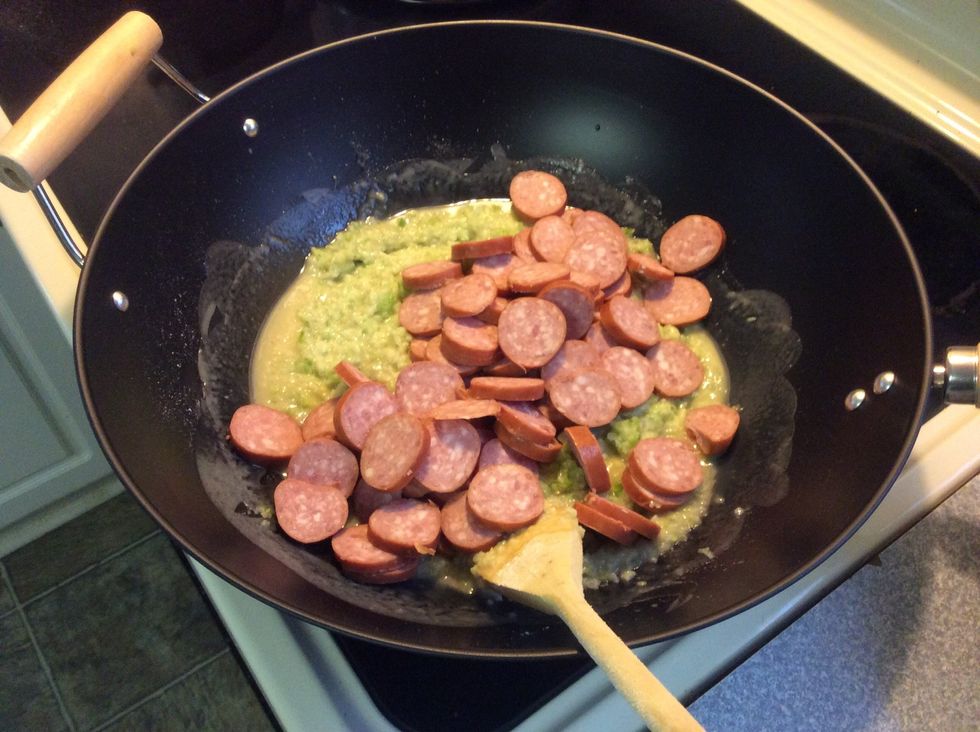 Place in the sausage and vegetables in to the roux.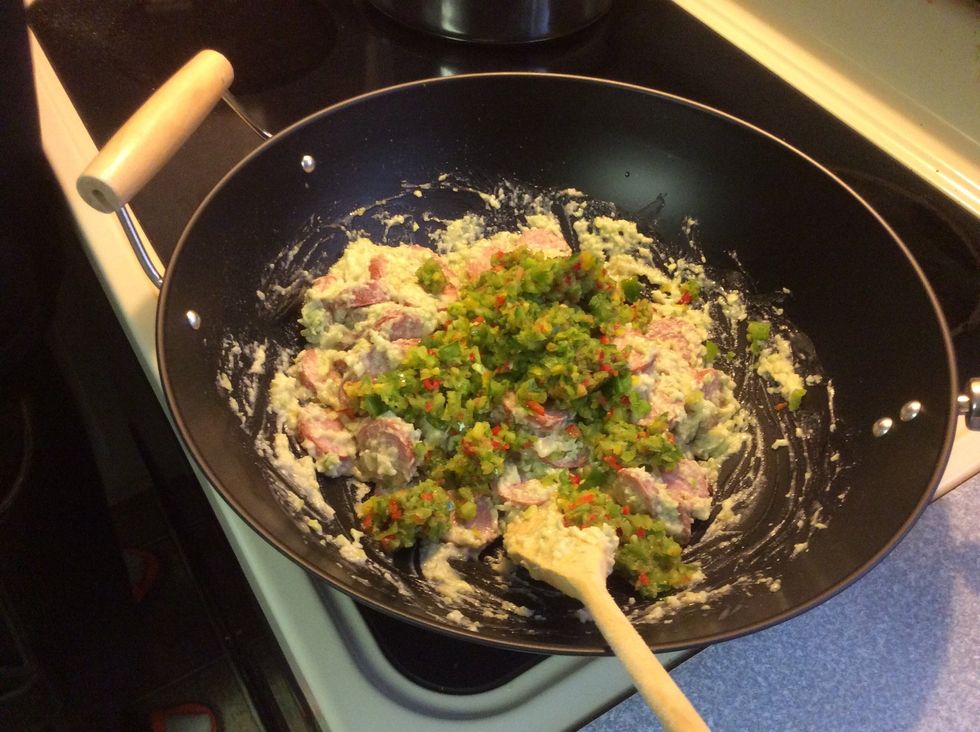 Mix it on medium low and cook till the vegetables are tender then set it aside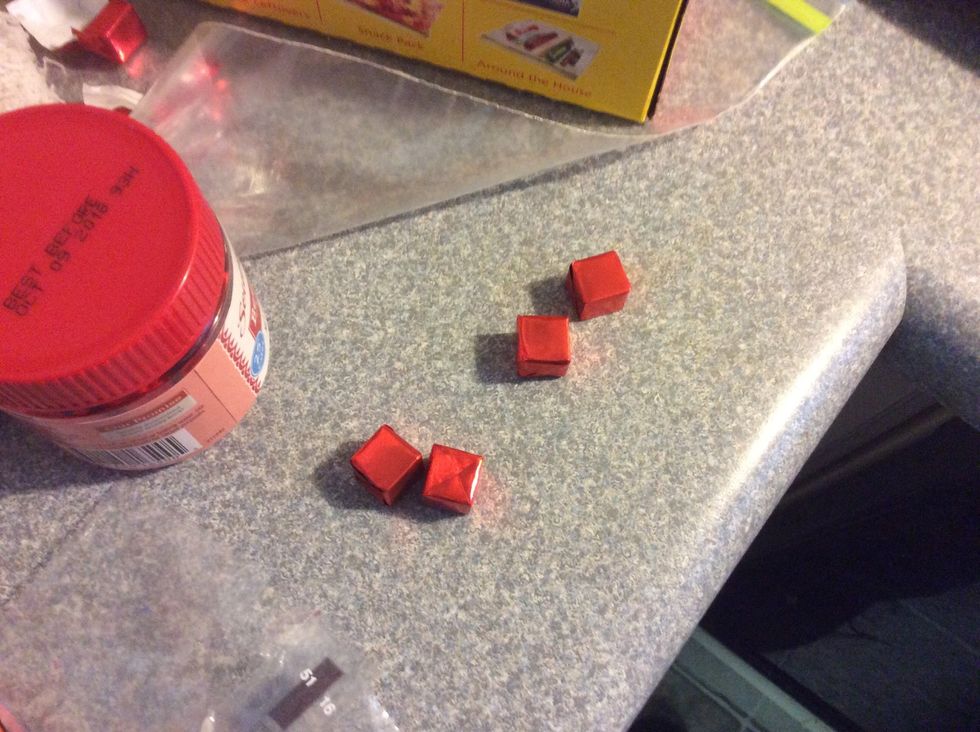 Place the pot full of water on oven till it boils and place beef bouillon cubes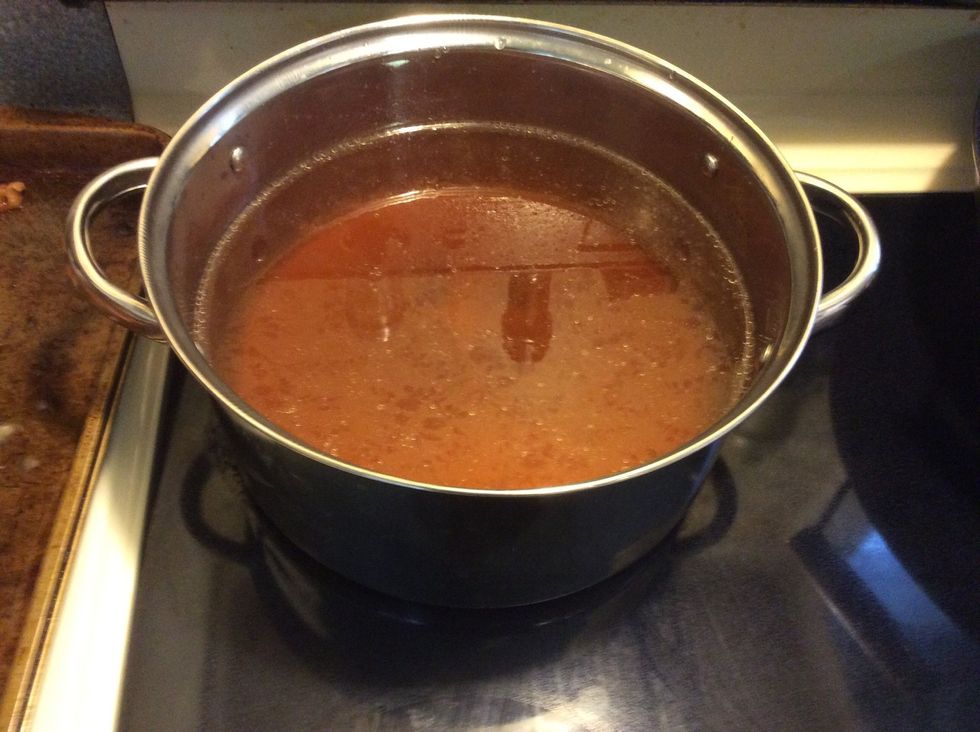 Stir till the cubes dissolves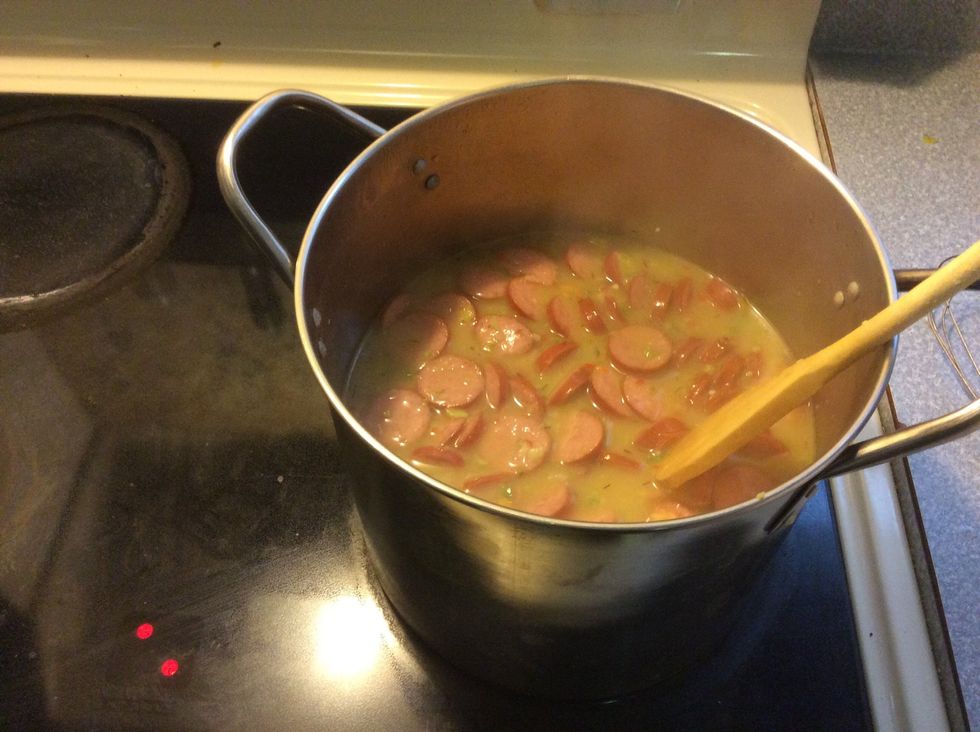 Whisk the roux mix in to the water and reduce the heat to a simmer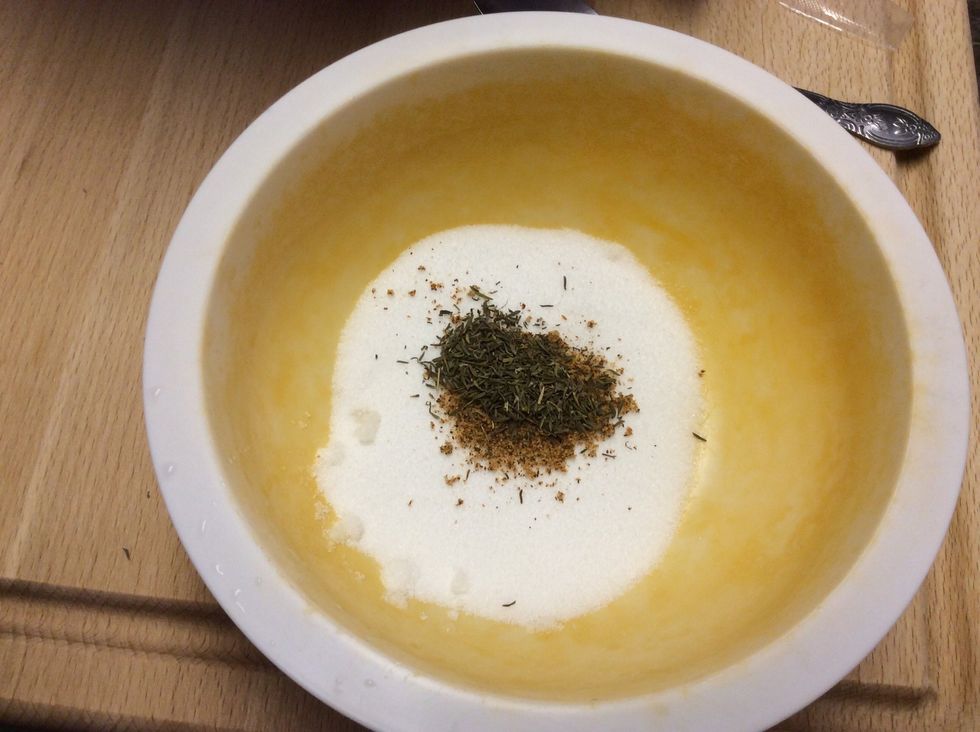 Add in sugar, salt, hot sauce, stewed tomatoes , tomatoes sauce, Cajun seasoning, bay leaves, and thyme. Leave the soup to simmer on low heat for at least 1 hour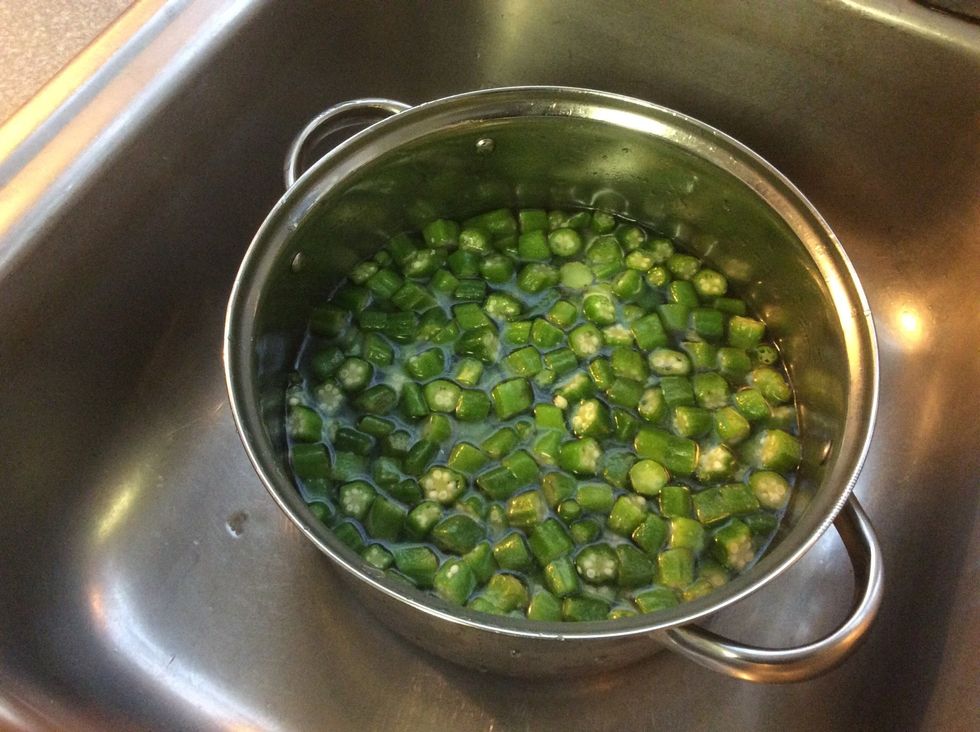 Meanwhile, melt 2 tablespoons of bacon dripping in a skillet and cook the okra with vinegar on medium heat for 15 minutes.
Place butter in a skillet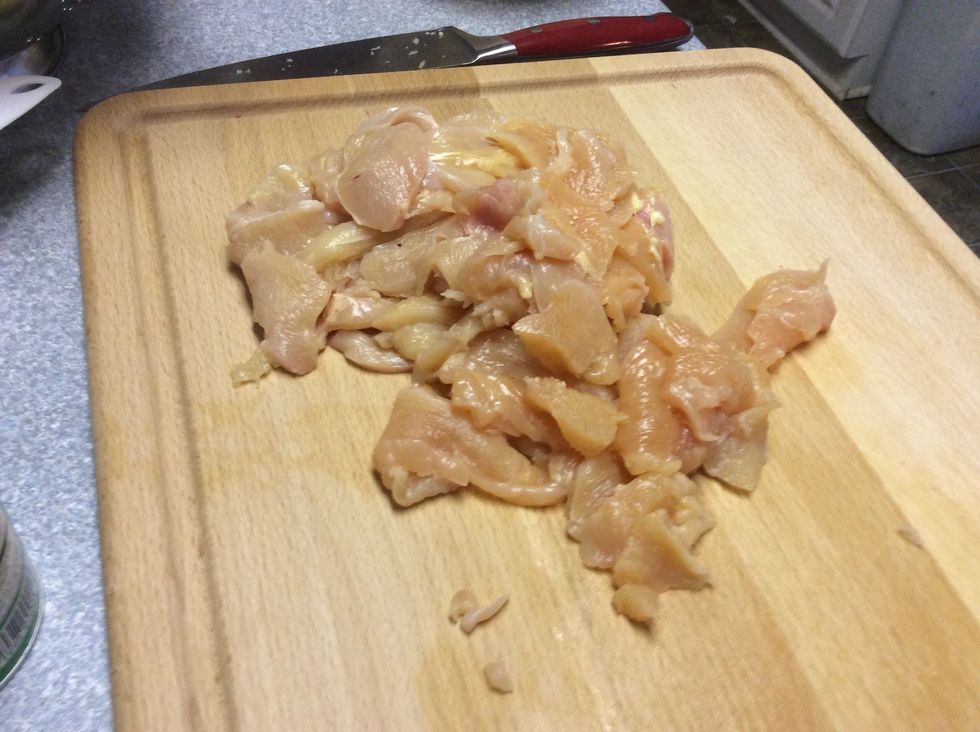 Slice your chicken in to shreds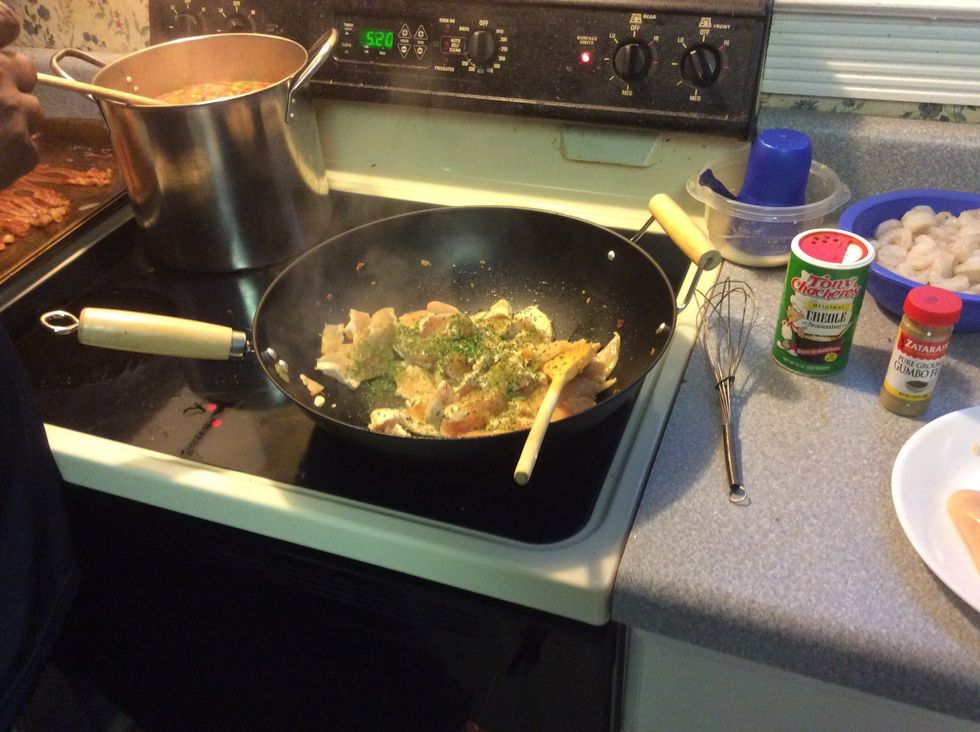 Place the shredded chicken in the butter and cook on medium heat.
Add the chicken,shrimp, and Worcestershire sauce into the gumbo and let it simmer until the flavor blends. It is served on rice. You can leave it in the refrigerator so the flavor blend.
1/2tsp Thyme
Salt
1.0Tbsp White sugar
1.0c All purpose flour
1.0lb Boneless chicken
1.0lb peeled and deviened shrimp
1/2c Bacon dripping
1.0 Celery
1.0 Onion
1.0Tbsp Garlic powder
16.0oz Can Stewed tomato
16.0oz tomato sauce
Green, yellow, red bell peppers
2.0tsp Gumbo file powder
1.0lb Andouille sausage
2.0tsp White vinegar
2.0qt Water
1/2Tbsp Cajun seasoning
2.0Tbsp Worcestershire sauce
1.0c Butter
6.0 Beef bouillon cube