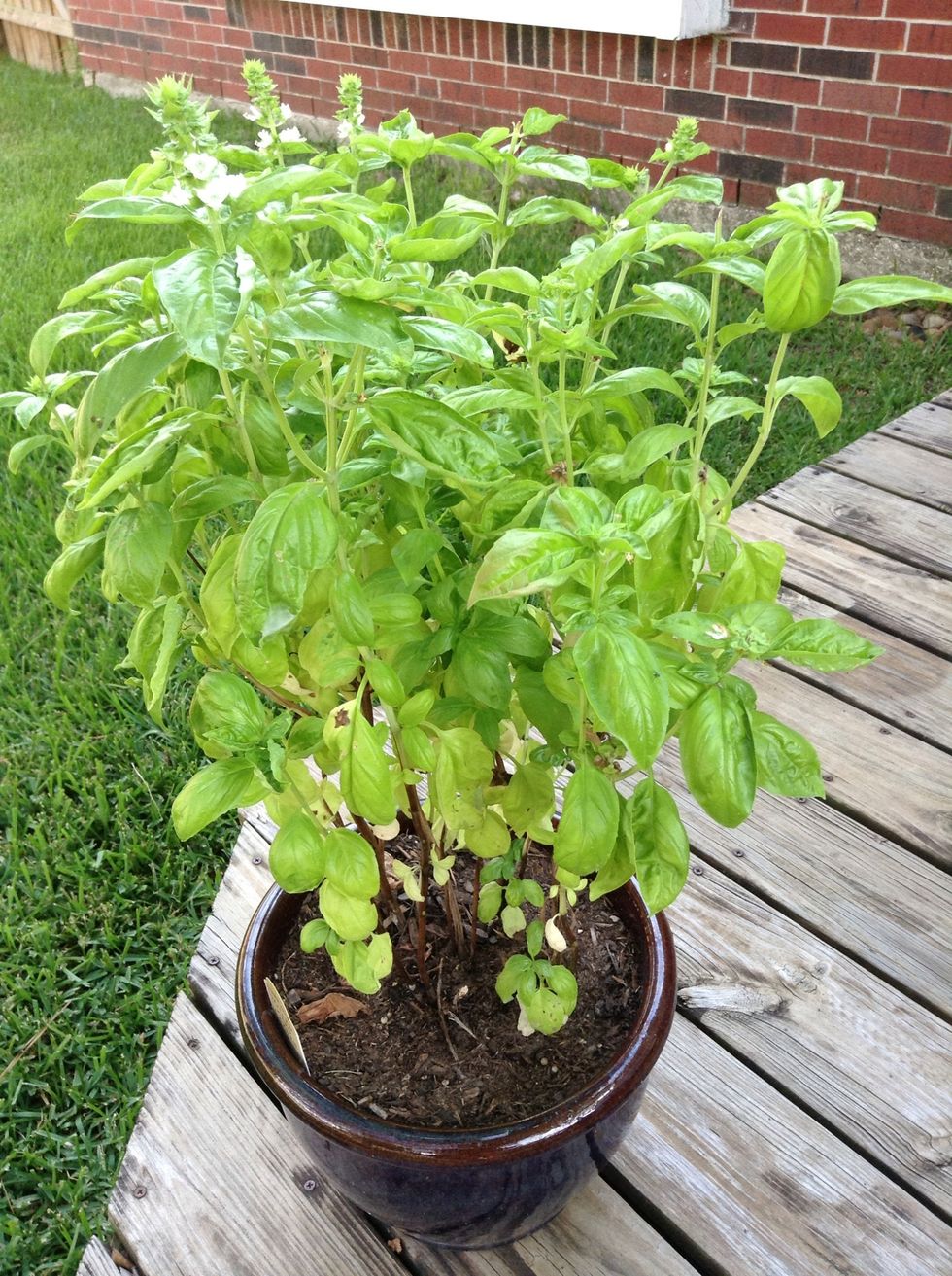 Pick yourself a handful worth of beautiful fresh basil.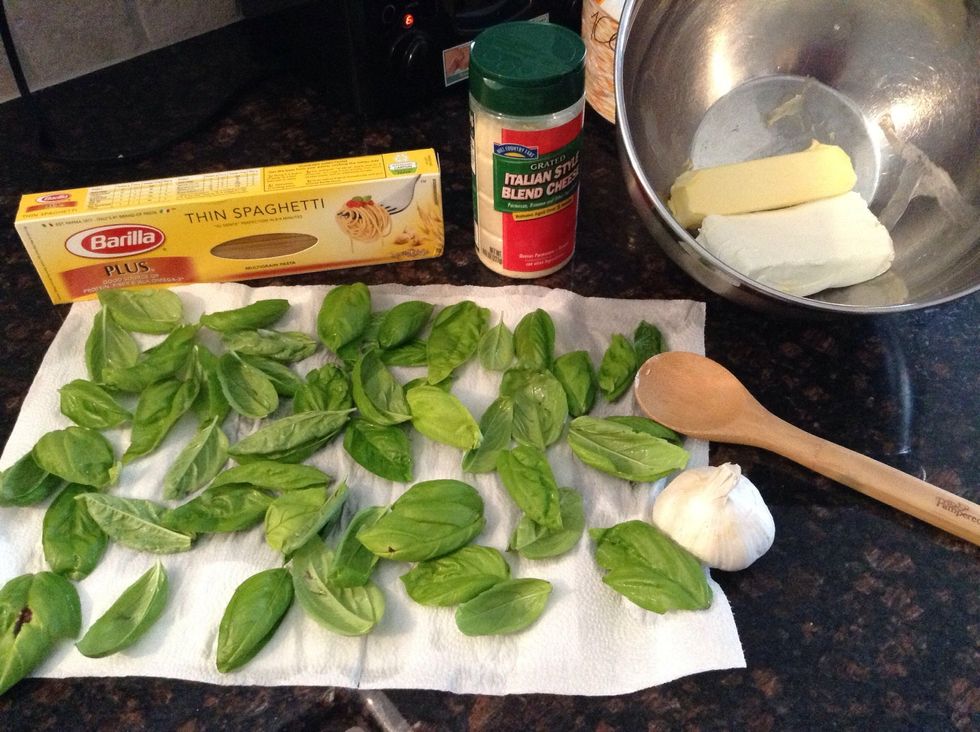 Wash your basil under cold water, pat dry. Gather all your ingredients.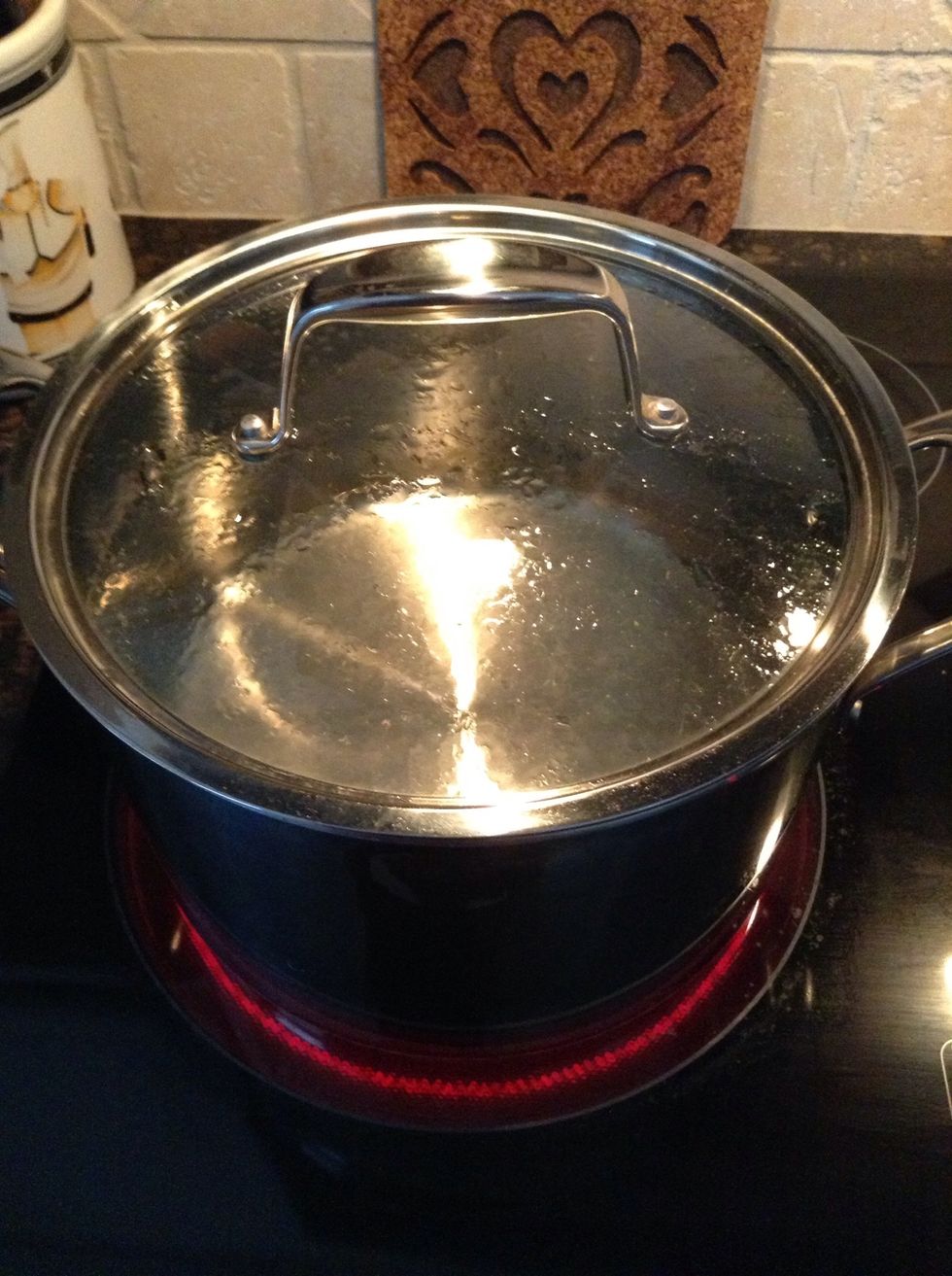 Put a large pot of water on High on the stove top for cooking the pasta. Add a pinch of Sea Salt to the water when it comes to a boil.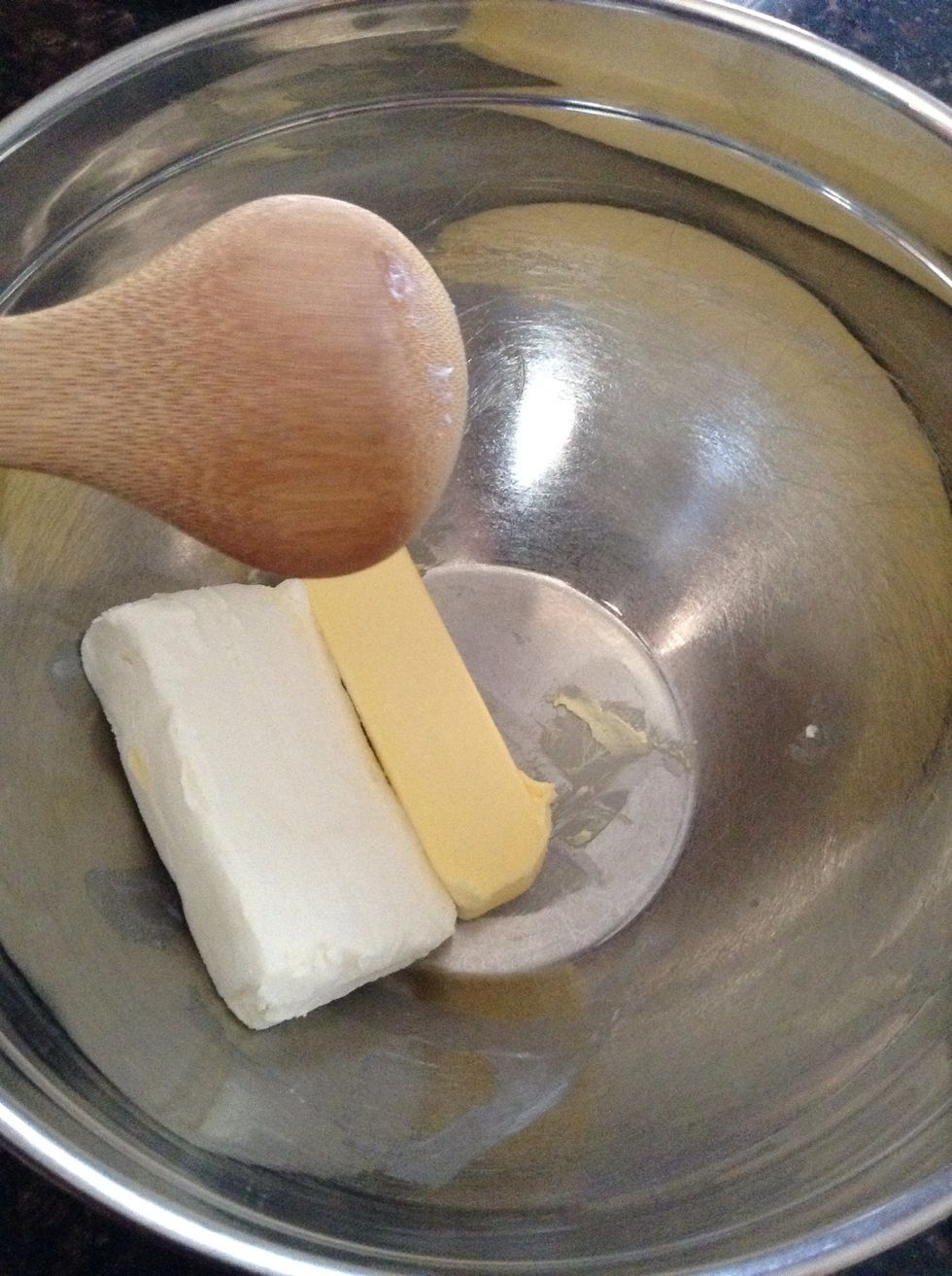 In large mixing bowl, add 1 bar cream cheese & 1 stick butter. With the back of a wooden spoon, cream the two together.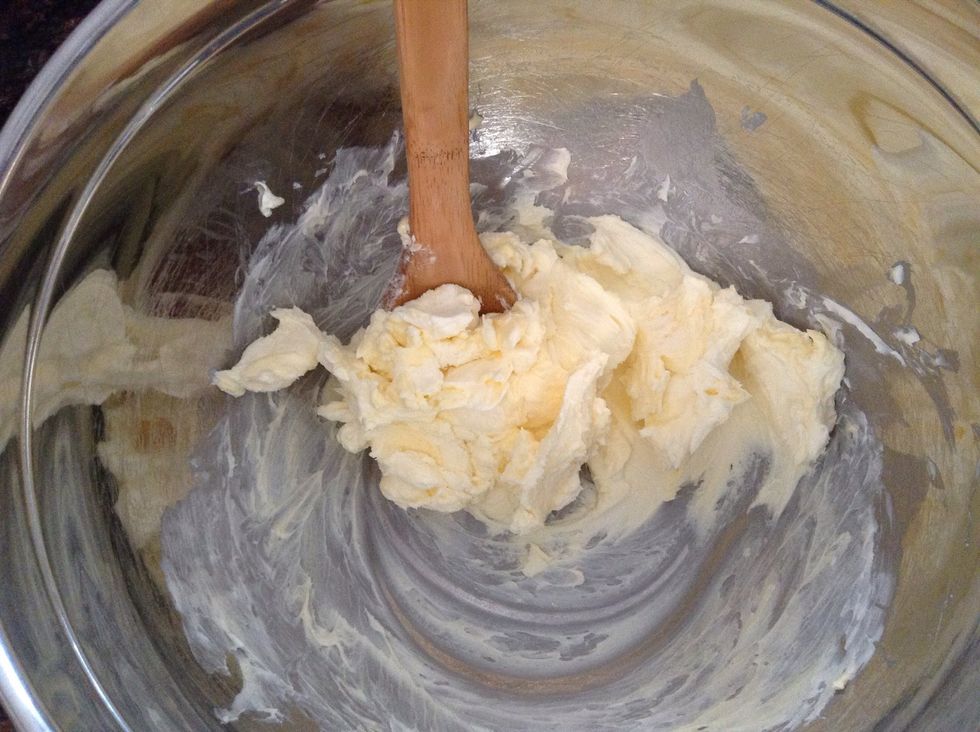 The cream mixture, well blended.
Peel all the cloves of garlic from the skin of 1 head of garlic.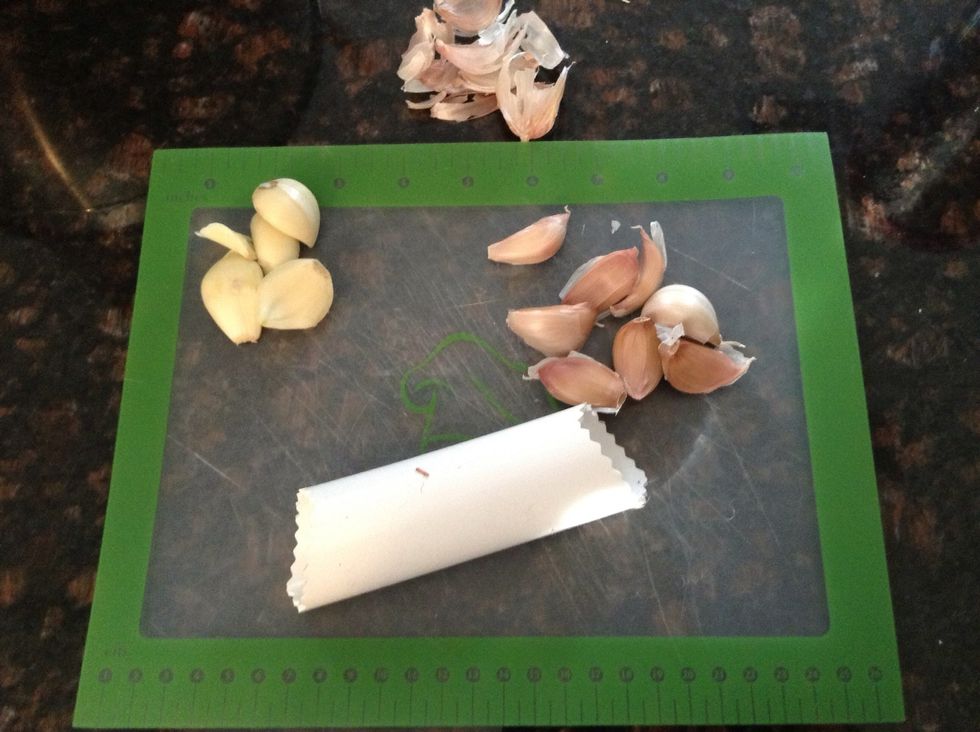 Now peel each individual clove of garlic. You will want to use 8-10 cloves depending on size. ** you must like garlic to enjoy this dish**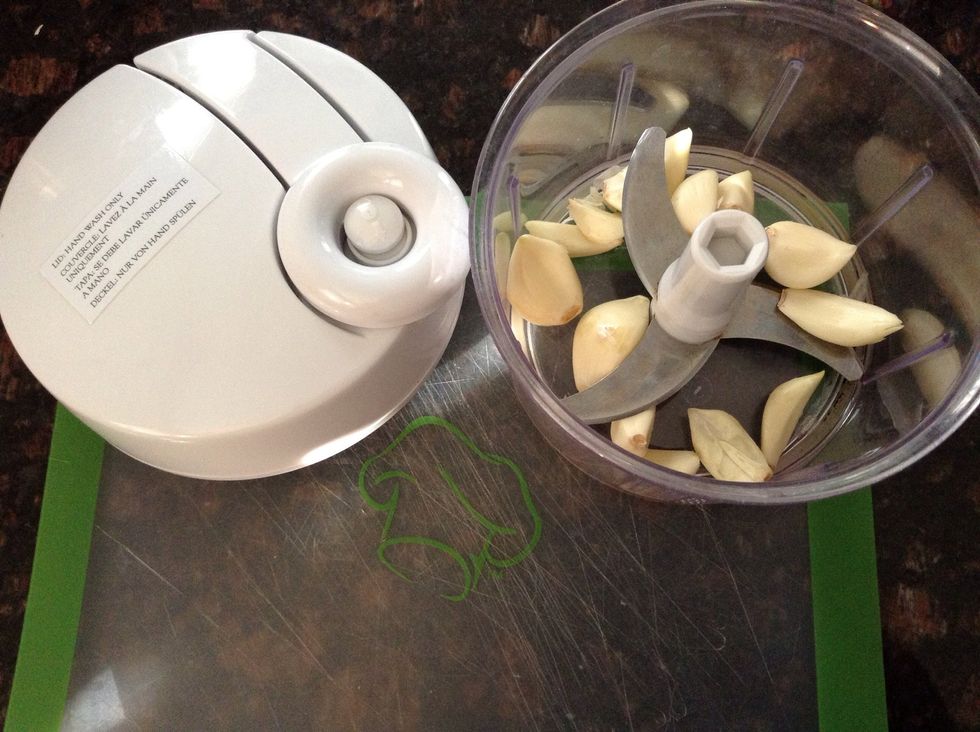 In your food processor, place the cloves of garlic.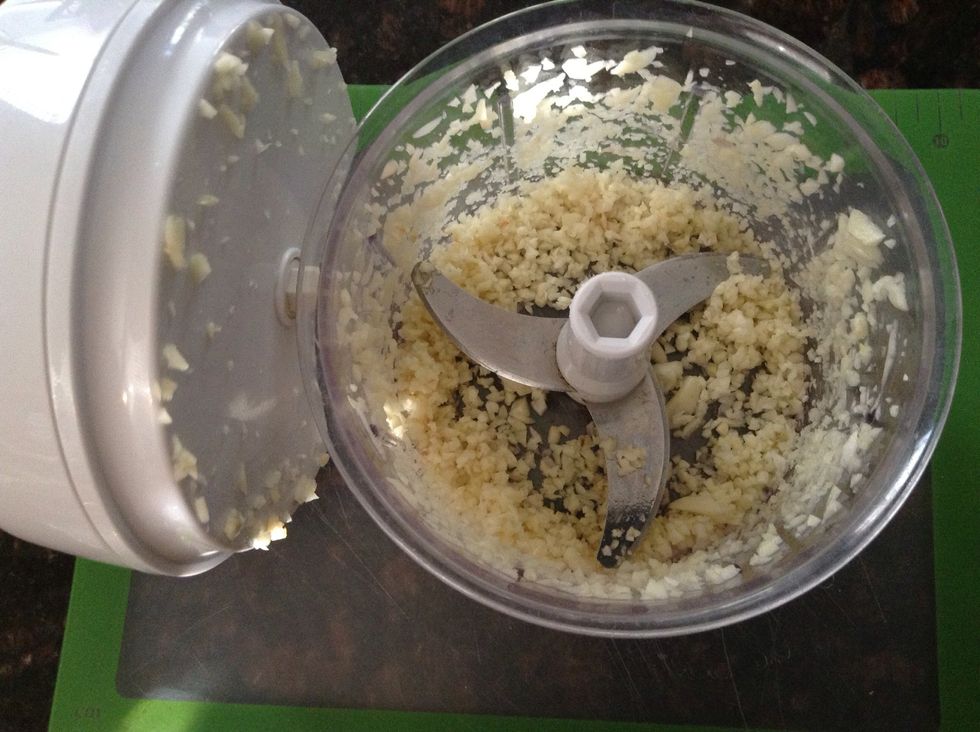 Blend until finely chopped.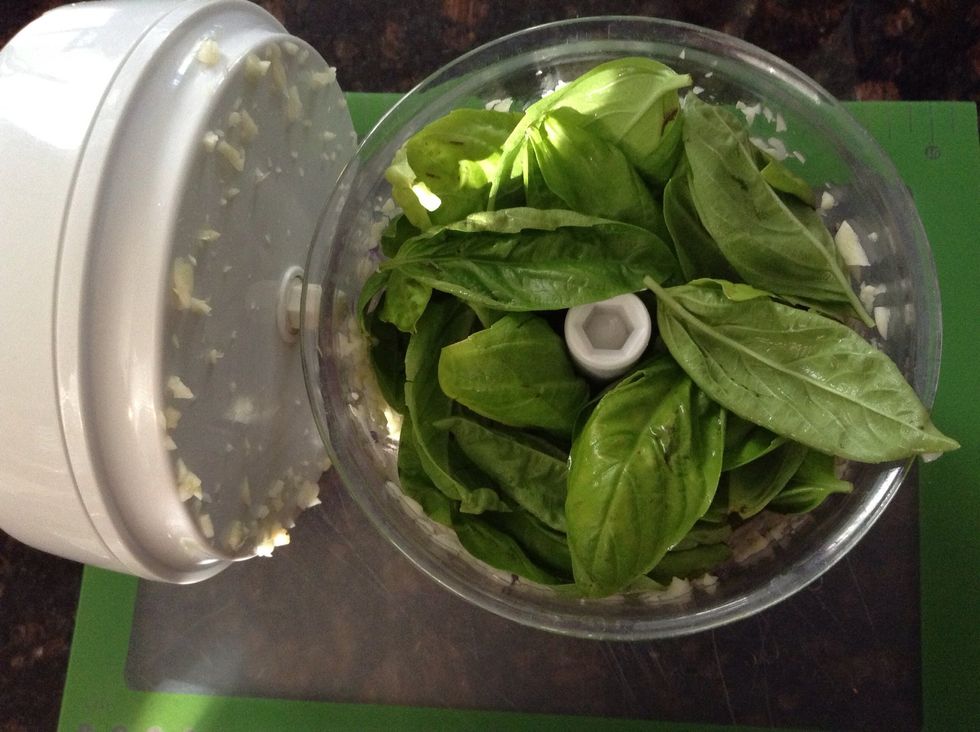 Go ahead and add the basil leaves into the food processor with the garlic. Pulse until well chopped and blended.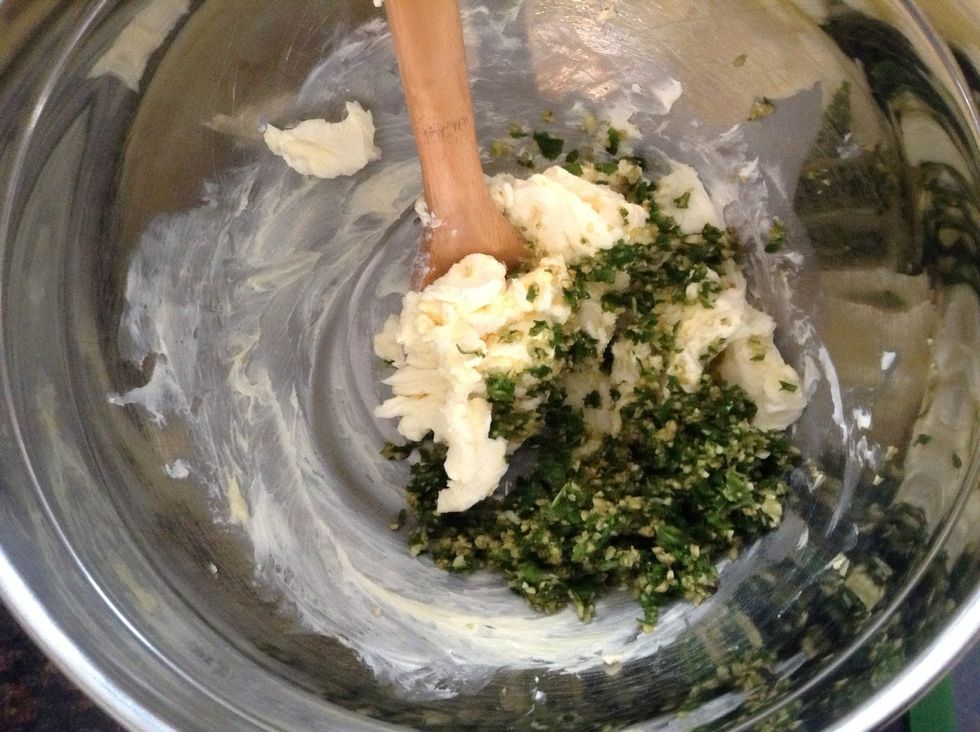 Add your pesto mixture into the cream mixture and mix well until blended.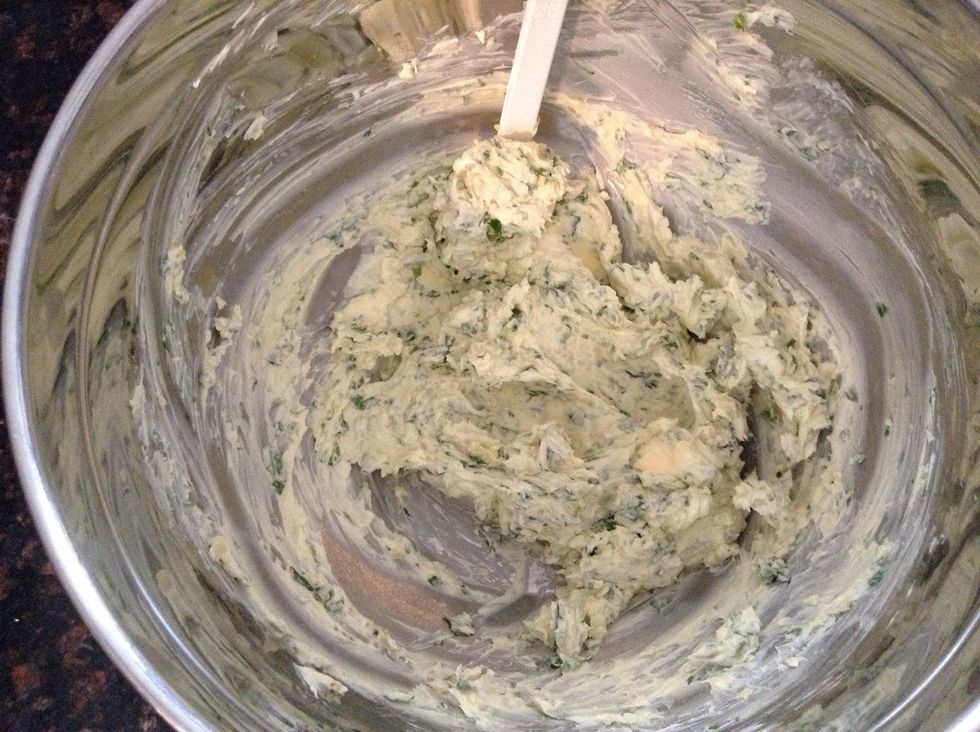 OMG, this part smells so good.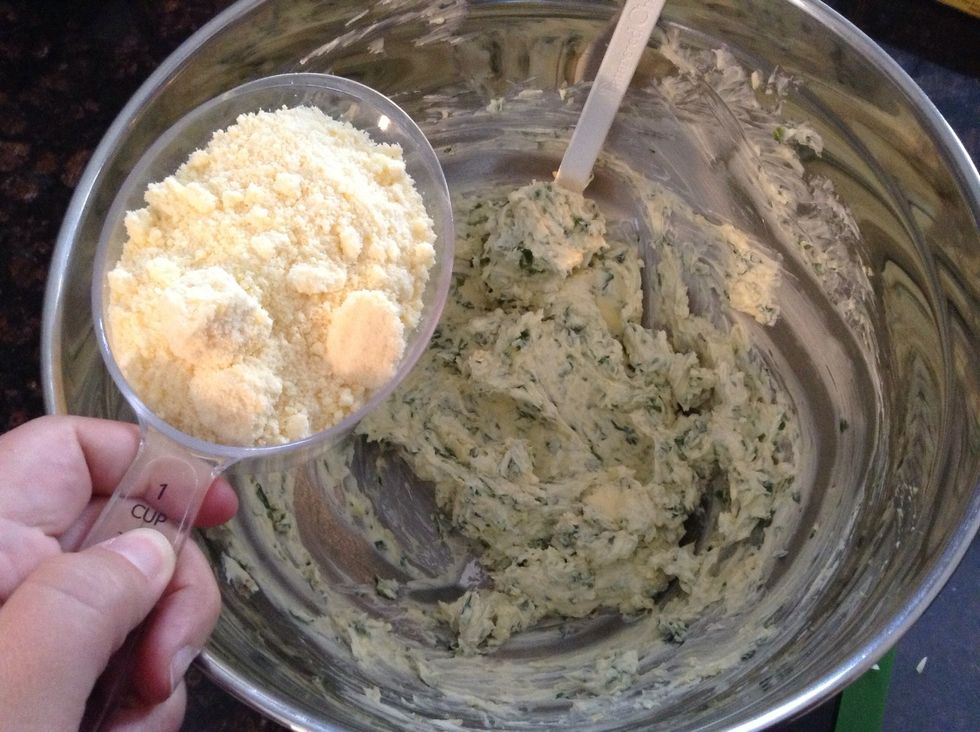 Now add 1 cup Lucatelli Romano Cheese to the mixture.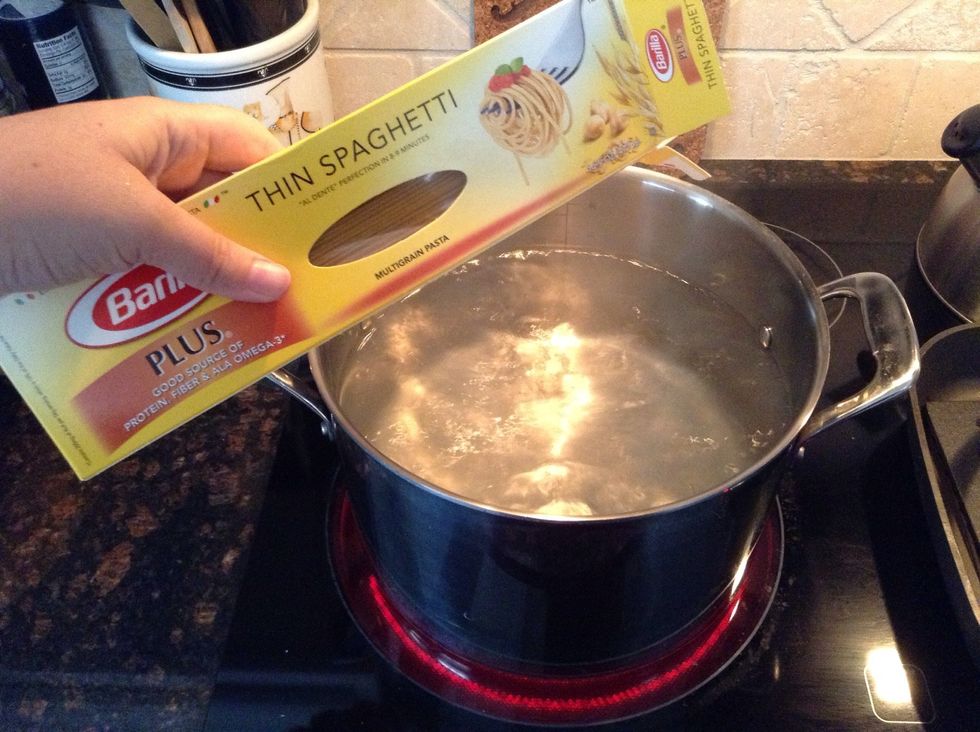 Water is at a rolling boil, time to add the pasta. I prefer Al Dente pasta for this dish, so I cooked the spaghetti for 6 minutes.
*Beep Beep* pasta done to perfection; drain... *But 1st reserve some of the pasta water; you will need 1 cup of pasta water for starters.
Pasta water reserved.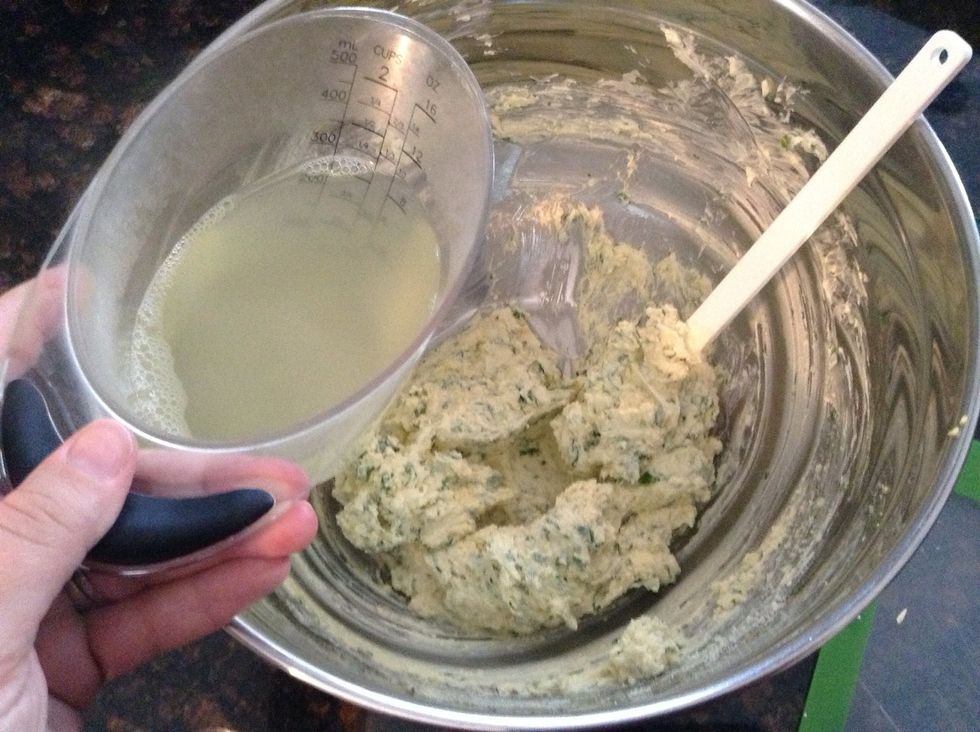 Start with 1 cup pasta water, add to the pesto cream mixture.
With a whisk, blend the hot pasta water into the pesto cream mixture until smooth & no clumps.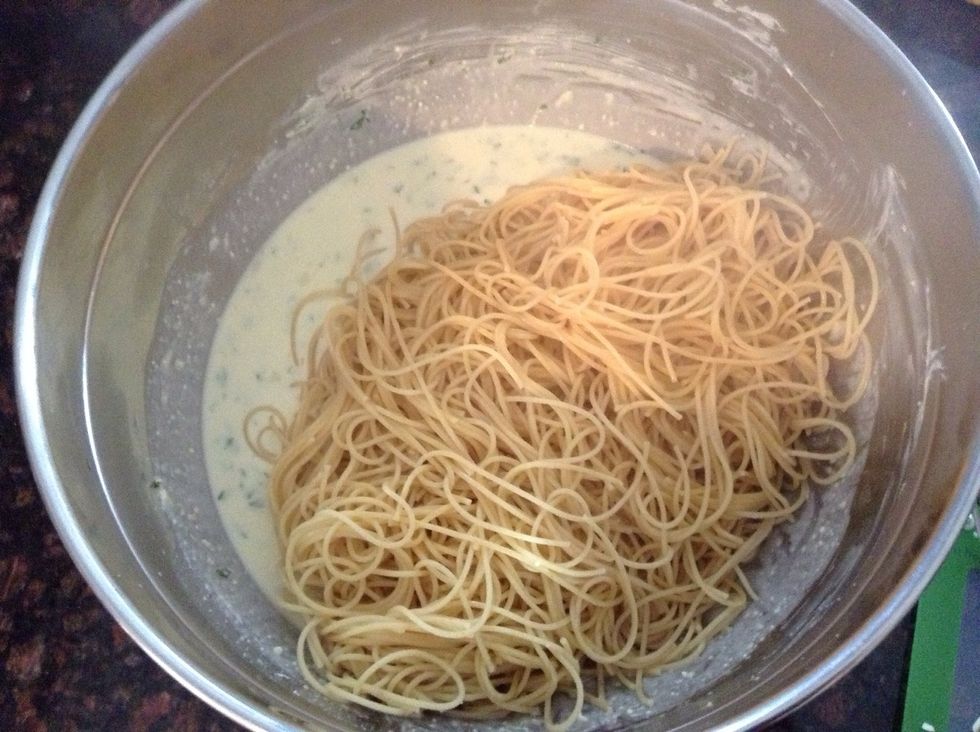 Now add your drained spaghetti right into the pesto mixture and toss until well coated. If to "dry", add a little more pasta water ( a little at a time).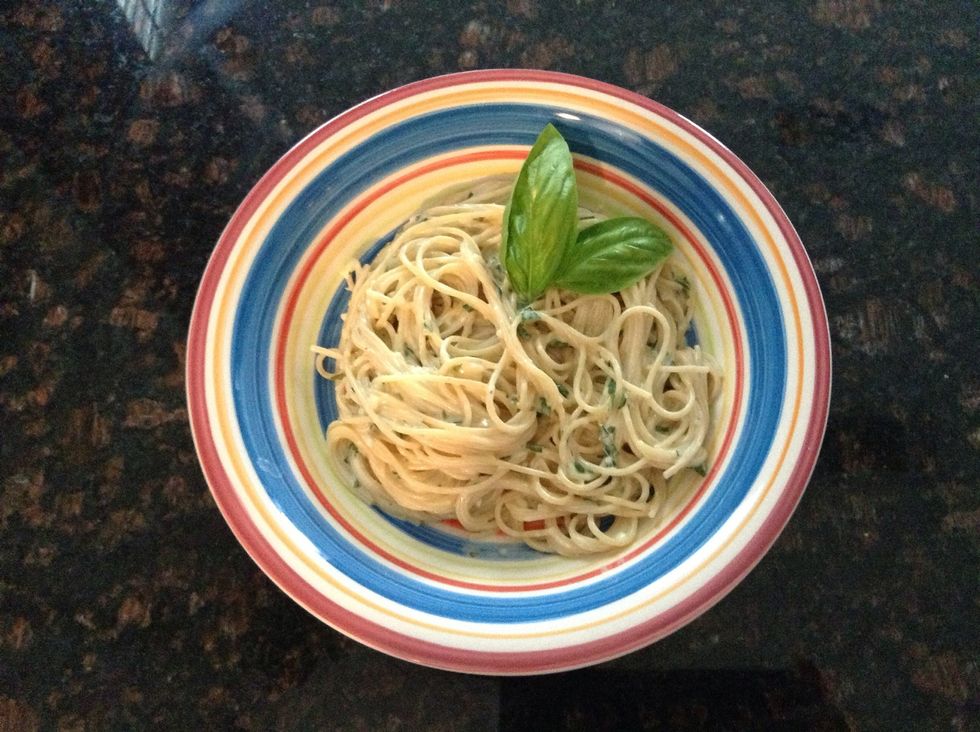 Serve warm & add addition grated cheese if desired.
1.0lb Thin Spaghetti
1.0 Head Garlic
Handful of fresh Basil
1.0 Stick Butter (unsalted)
1.0 Bar Cream Cheese
1.0c Lucatelli Romano Cheese, grated
1.0c Hot Pasta water (plus some)