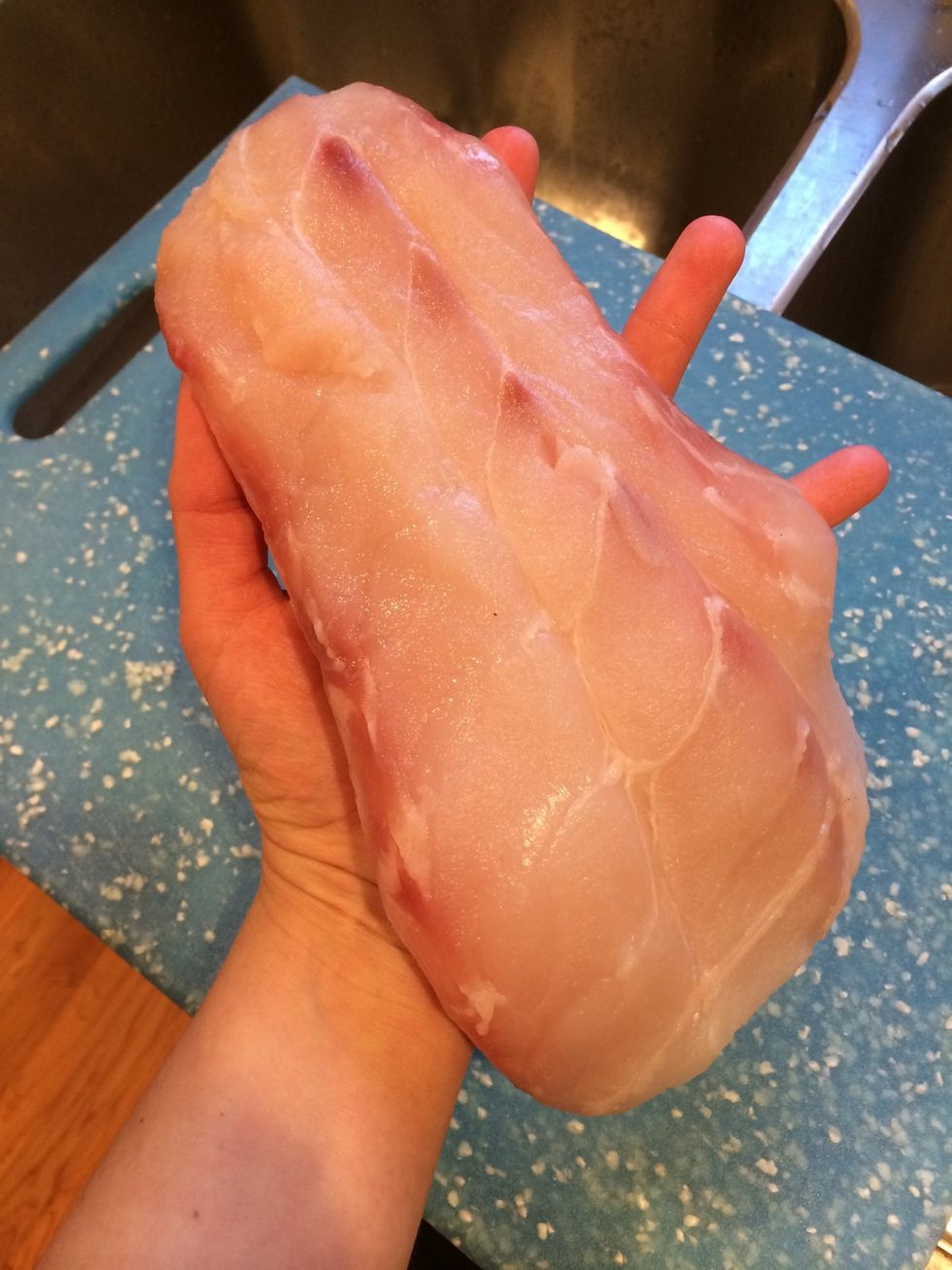 My gorgeous grouper fillet! Compliments of my father, fresh off the boat from Wilmington, NC.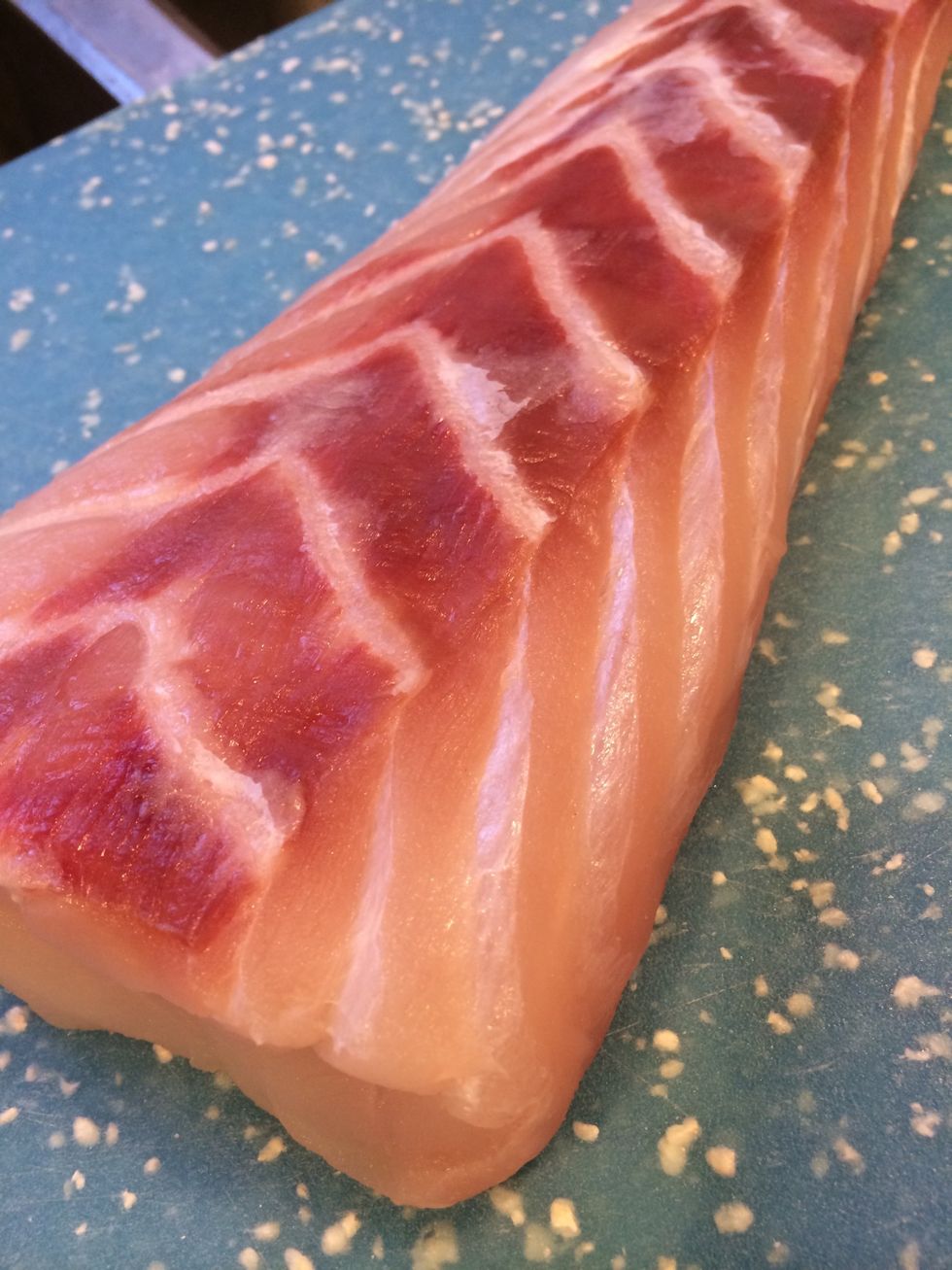 Personally, I do not like the taste of the darkened part (I think it's blood...not really sure).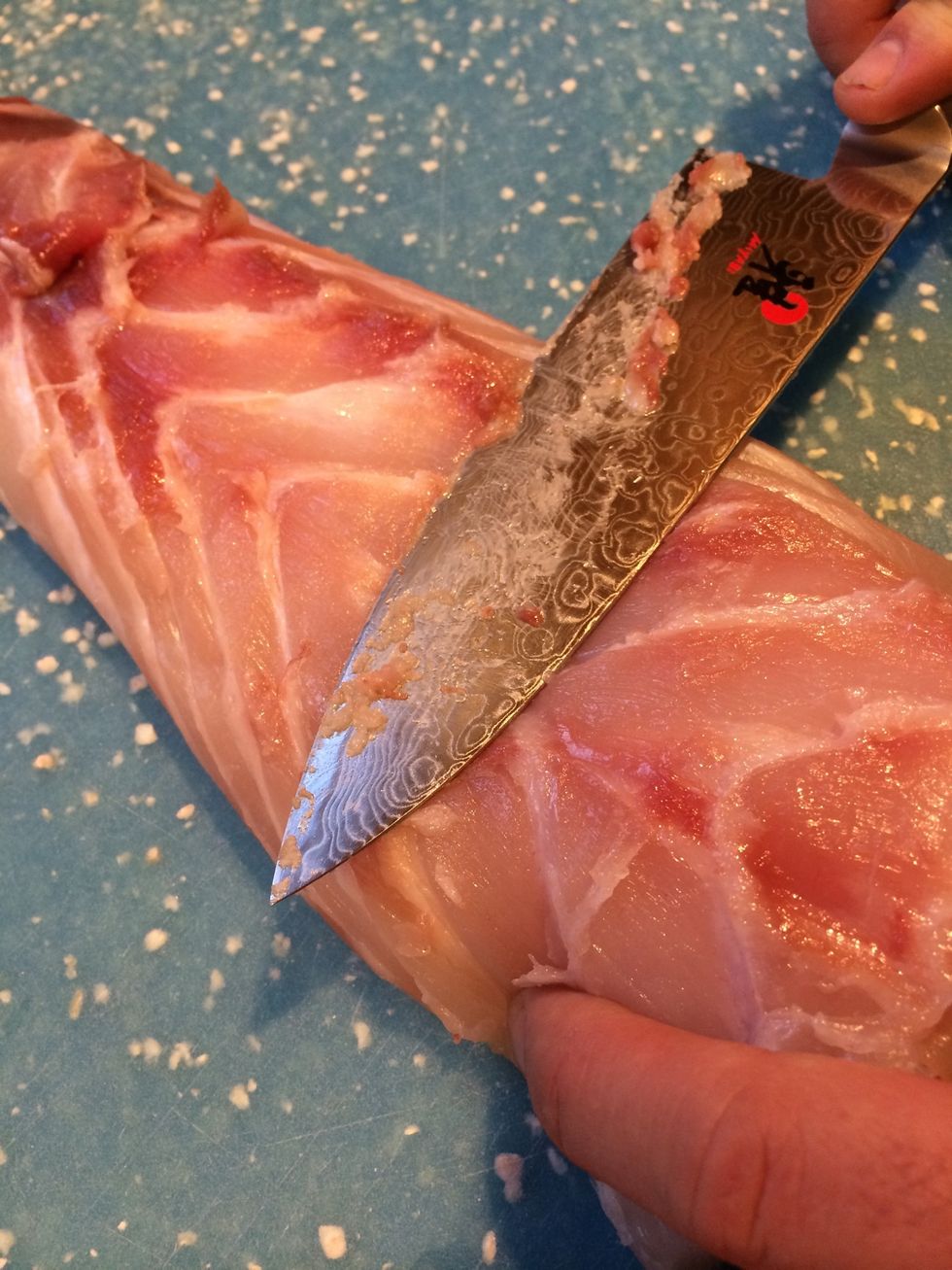 So, I use a VERY sharp knife to trim this off.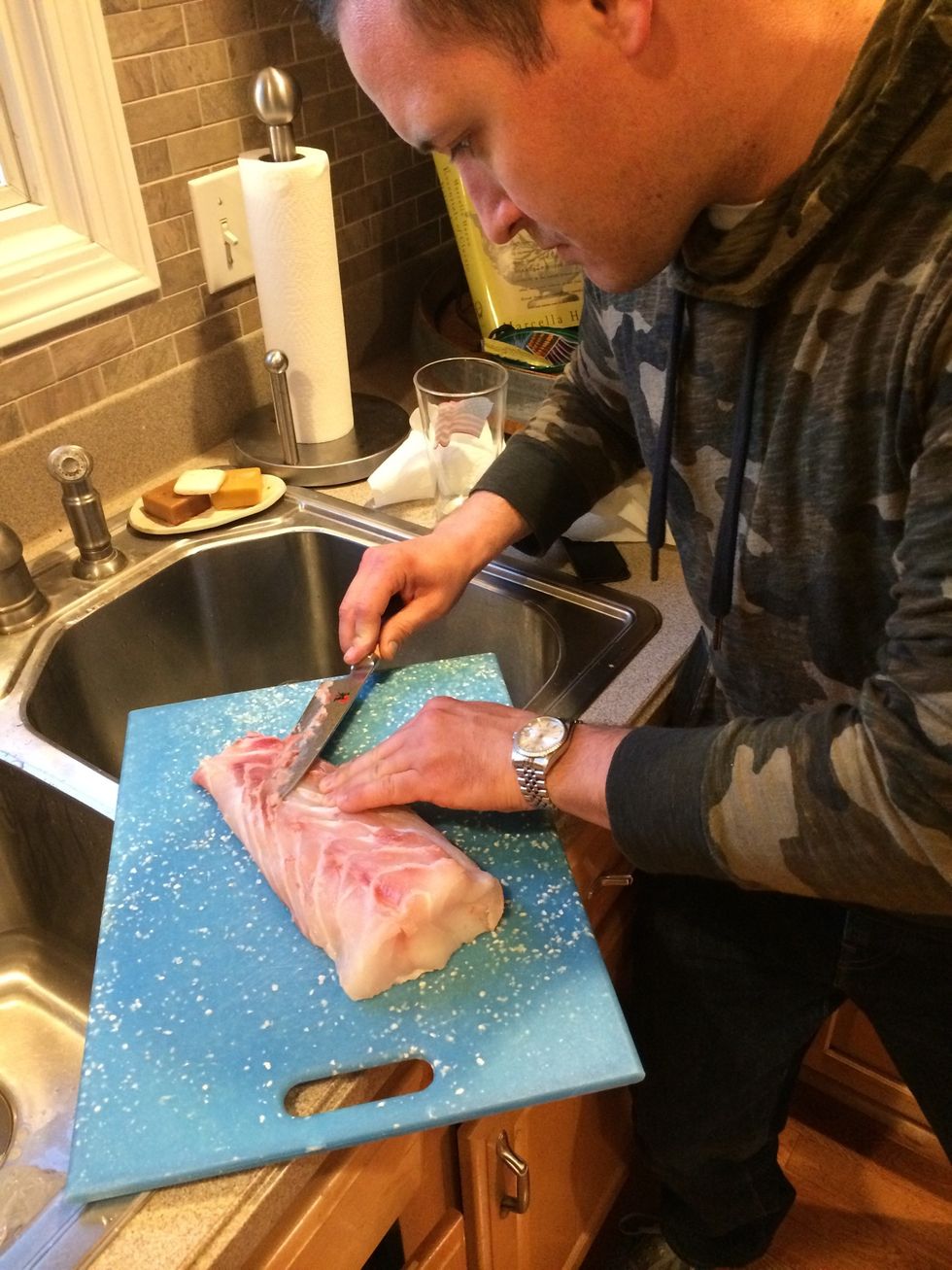 Or I talk my handsome hubby into doing the trimming!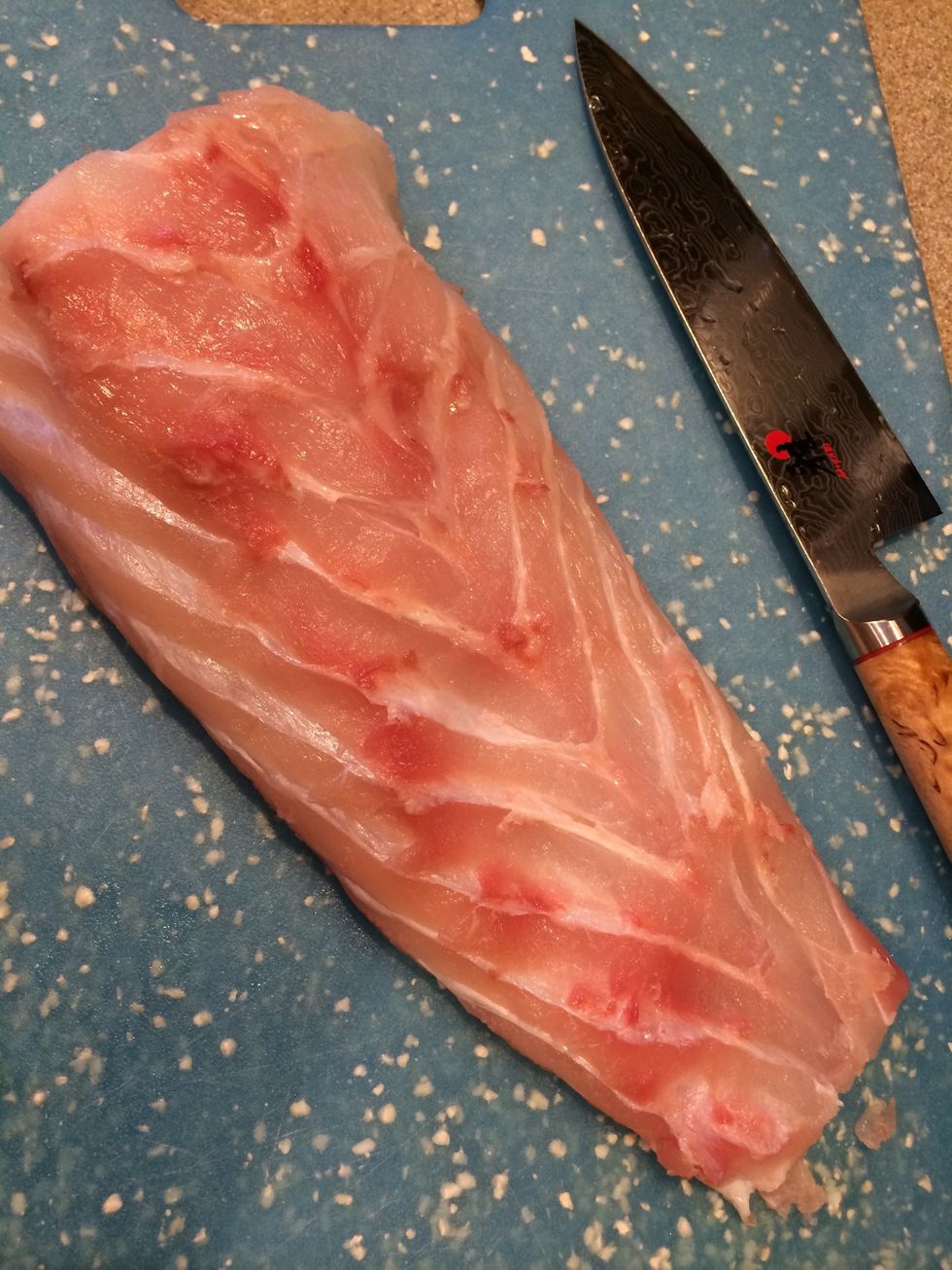 Voila!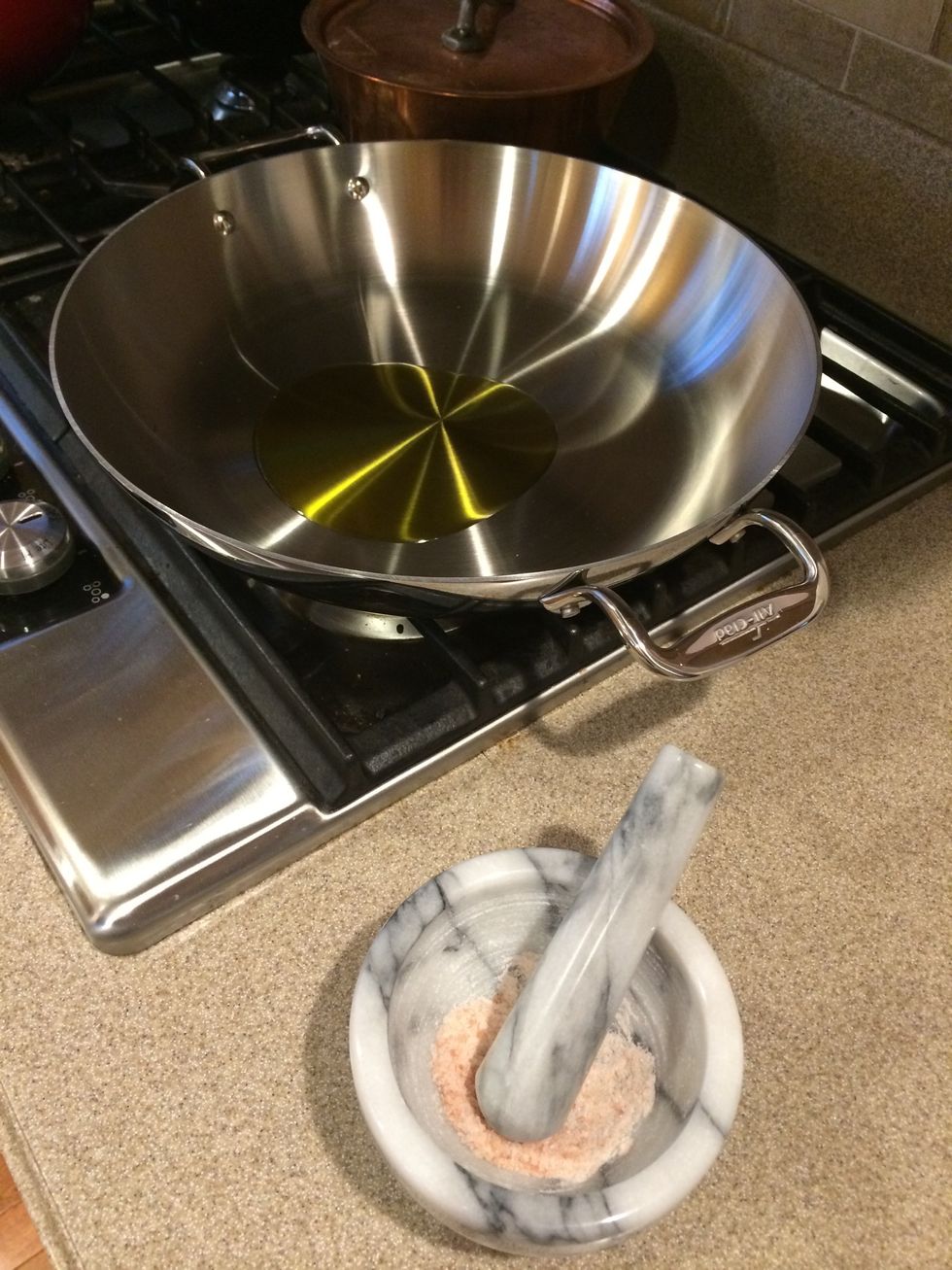 Get about 1-2 tbsp of good olive oil in your pan and make sure it's nice and hot.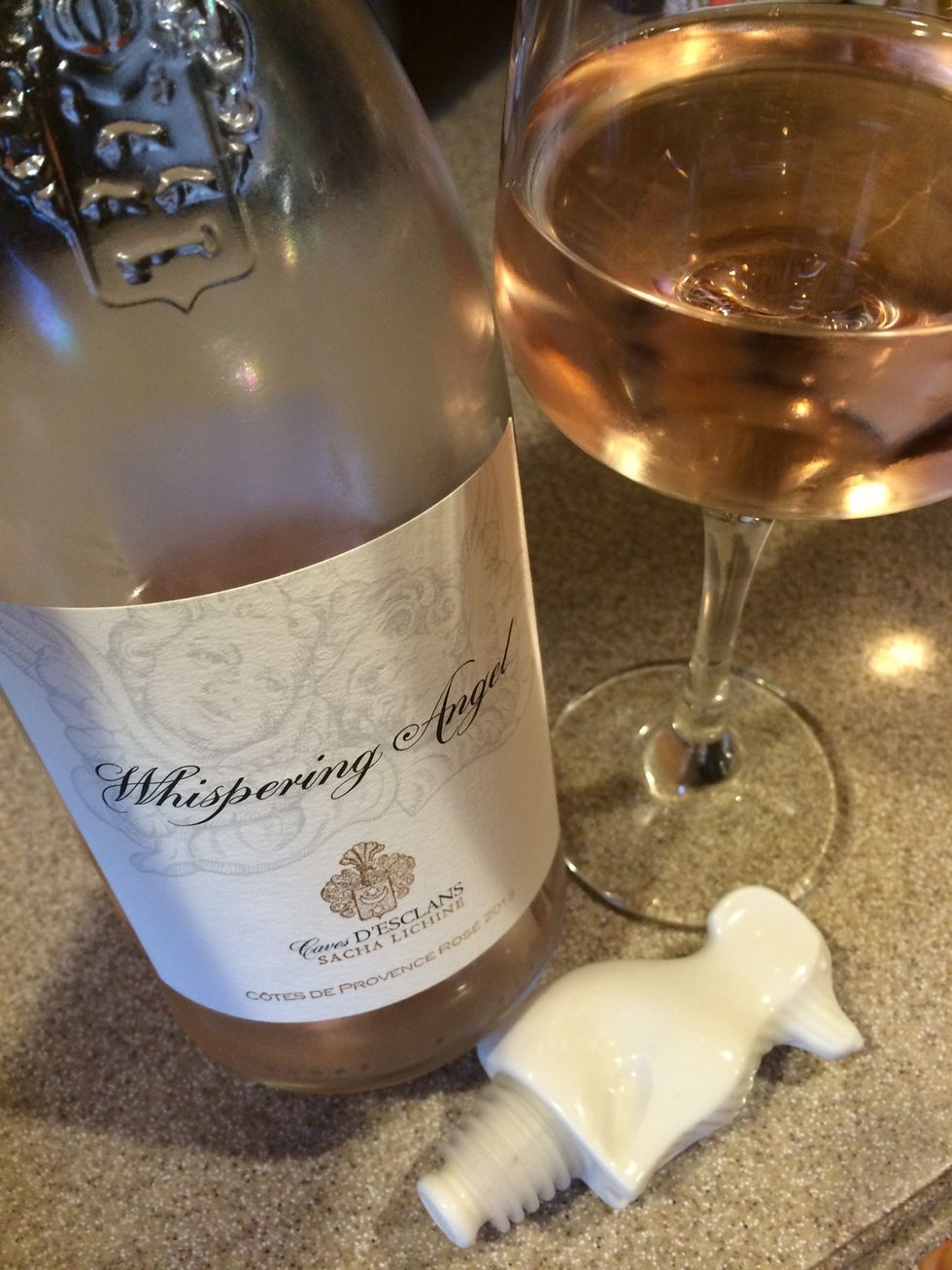 I like French Rose with my fish...this one is pretty delicious!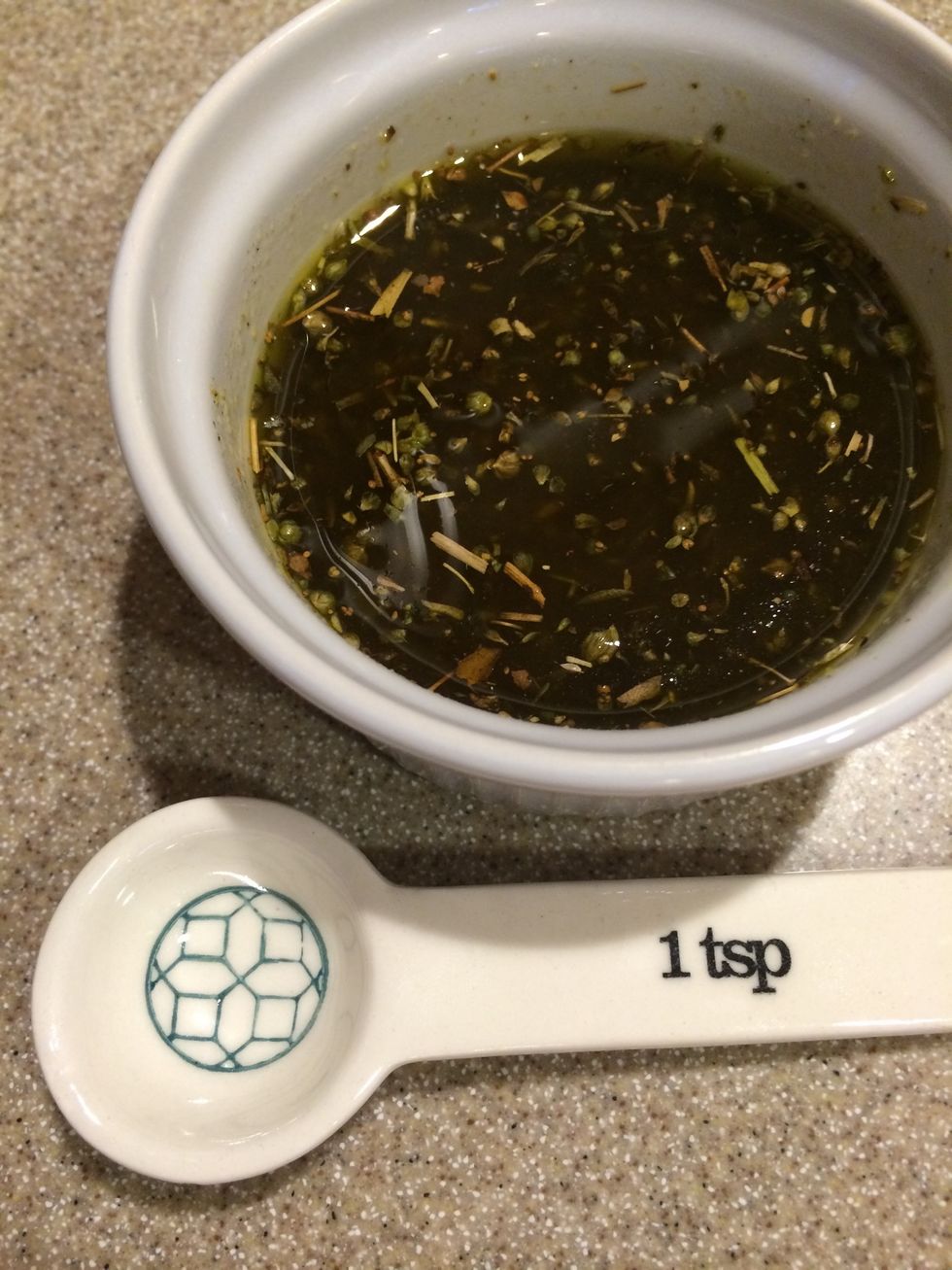 Mince your garlic and add the dried spices. Mix it all together with the rest of the olive oil. Let it sit for a bit (you will use this when you finish cooking it in the oven).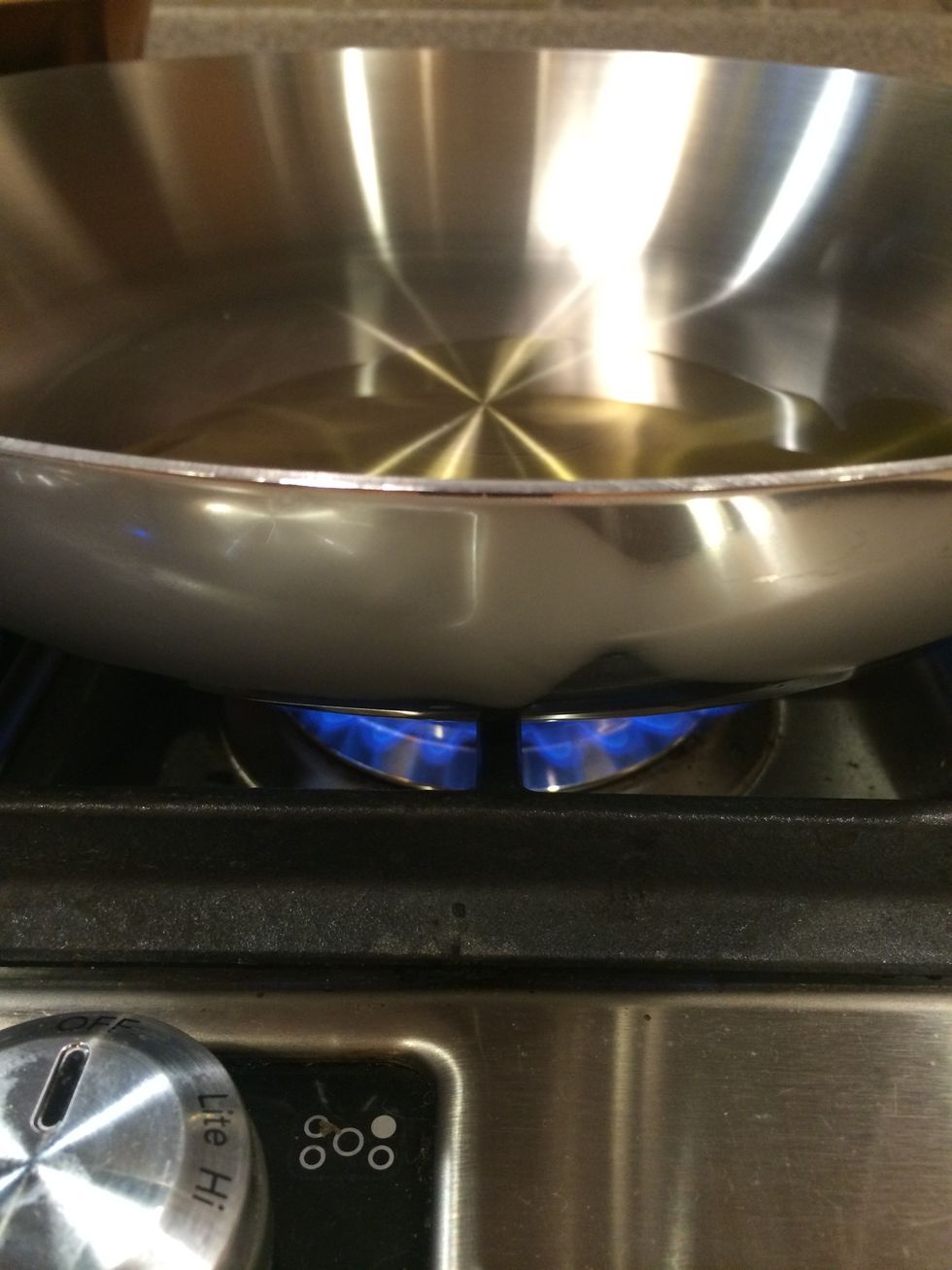 I had the heat at about medium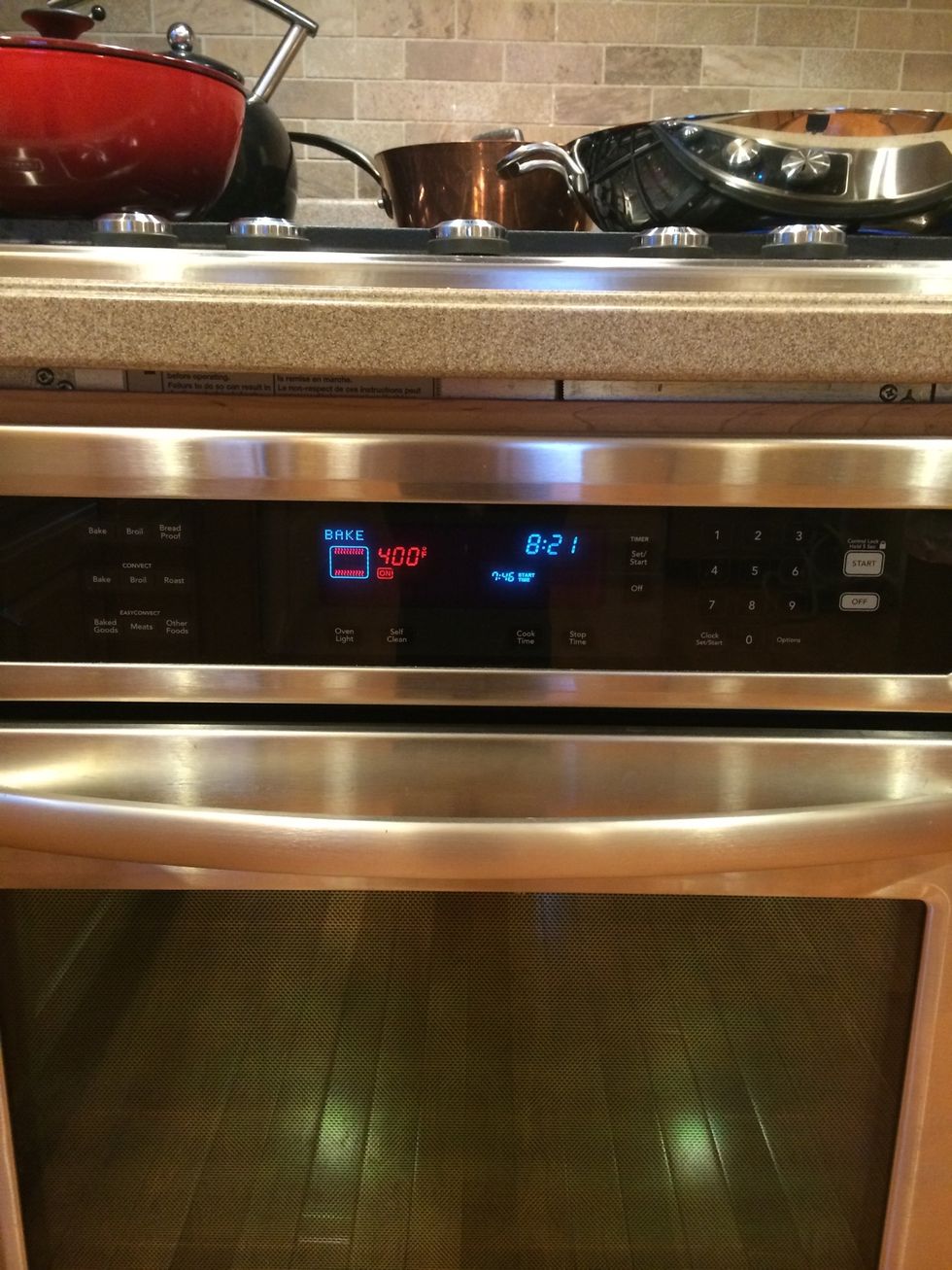 Preheat the oven to 400 Fahrenheit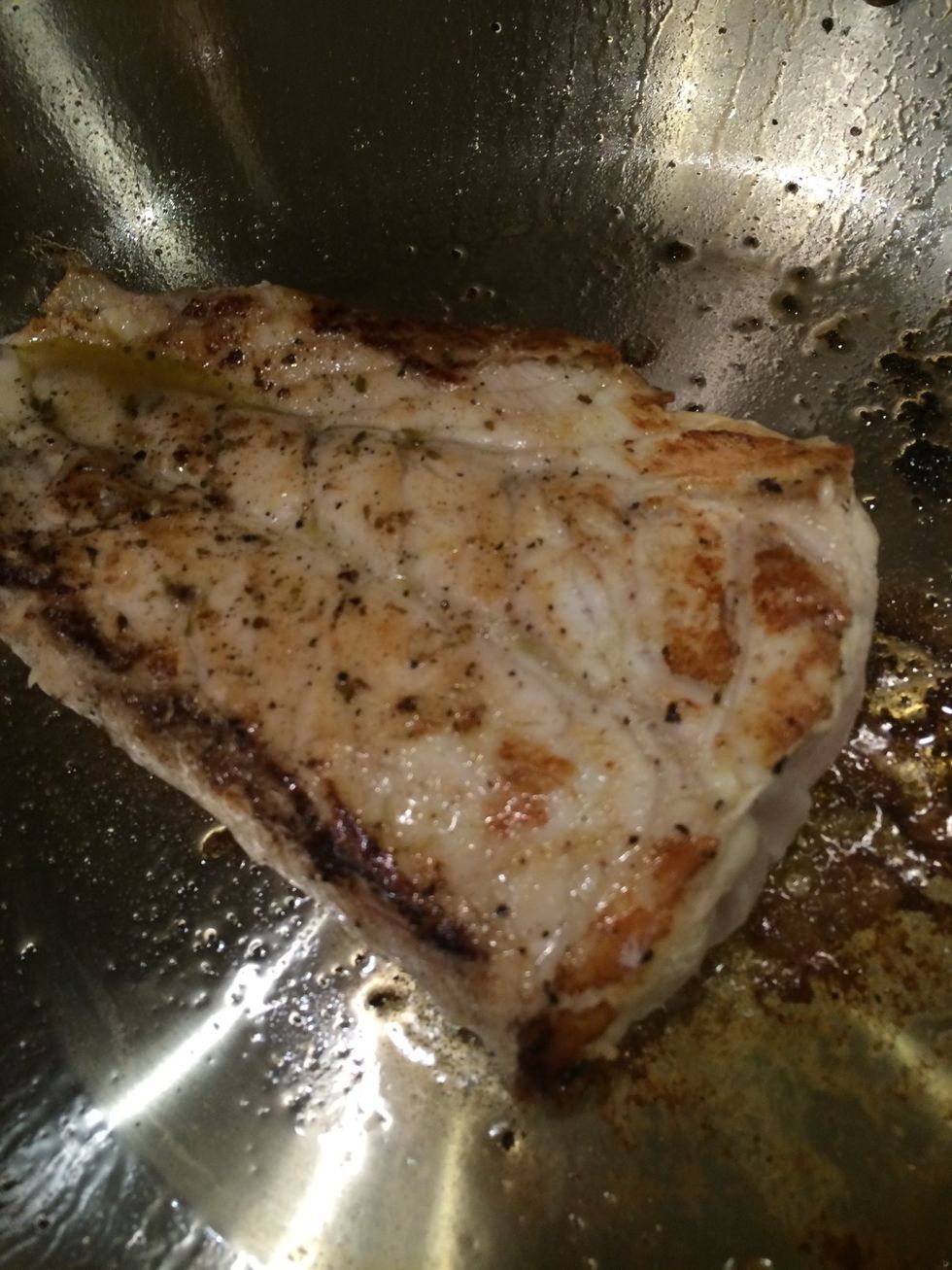 My pan was nice and hot so I placed the filet in the pan and didn't touch it for 4 minutes to give it a nice sear. This photo was right after I flipped it.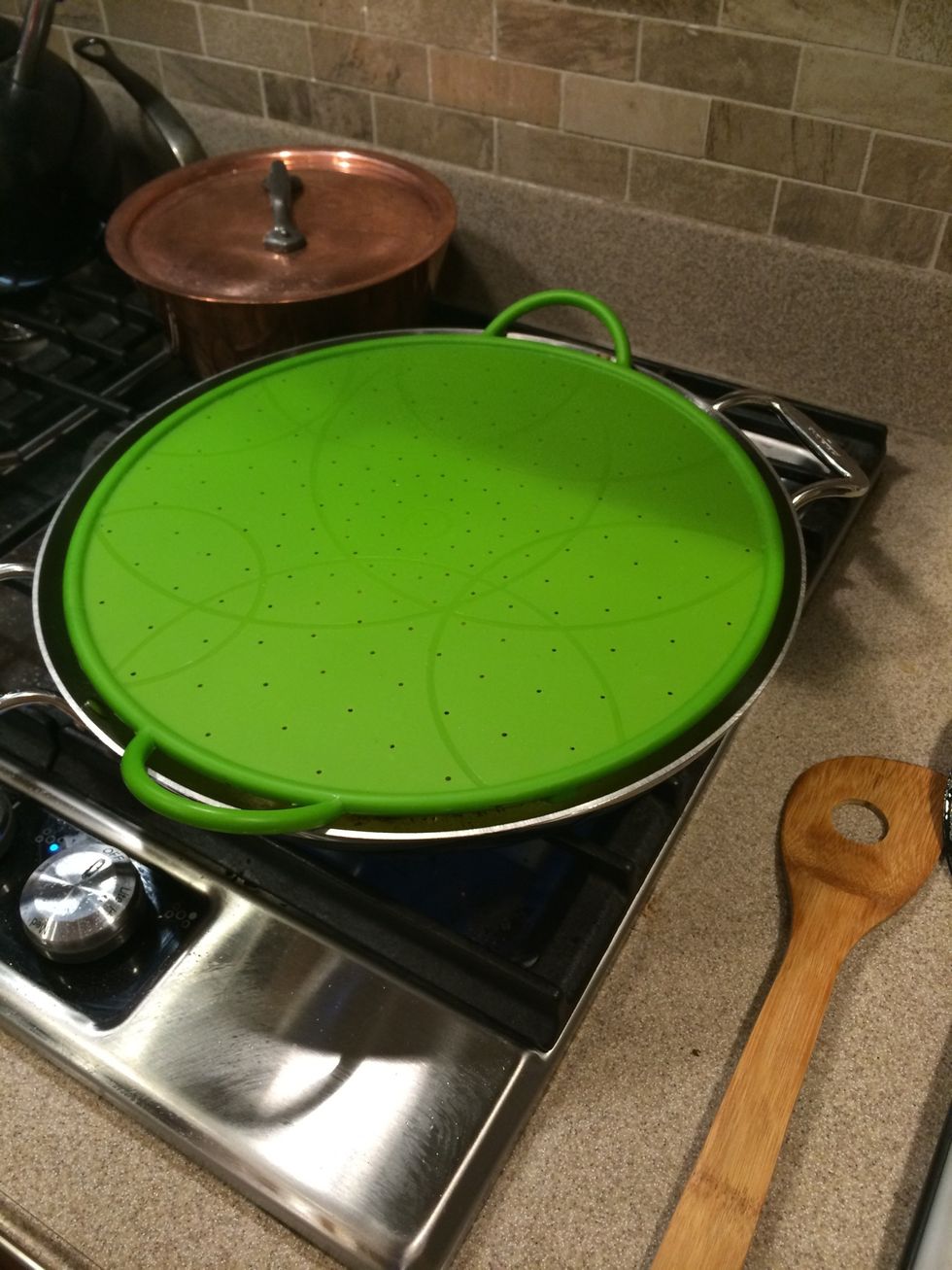 I like to use this silicone splash protector because the oil can get everywhere!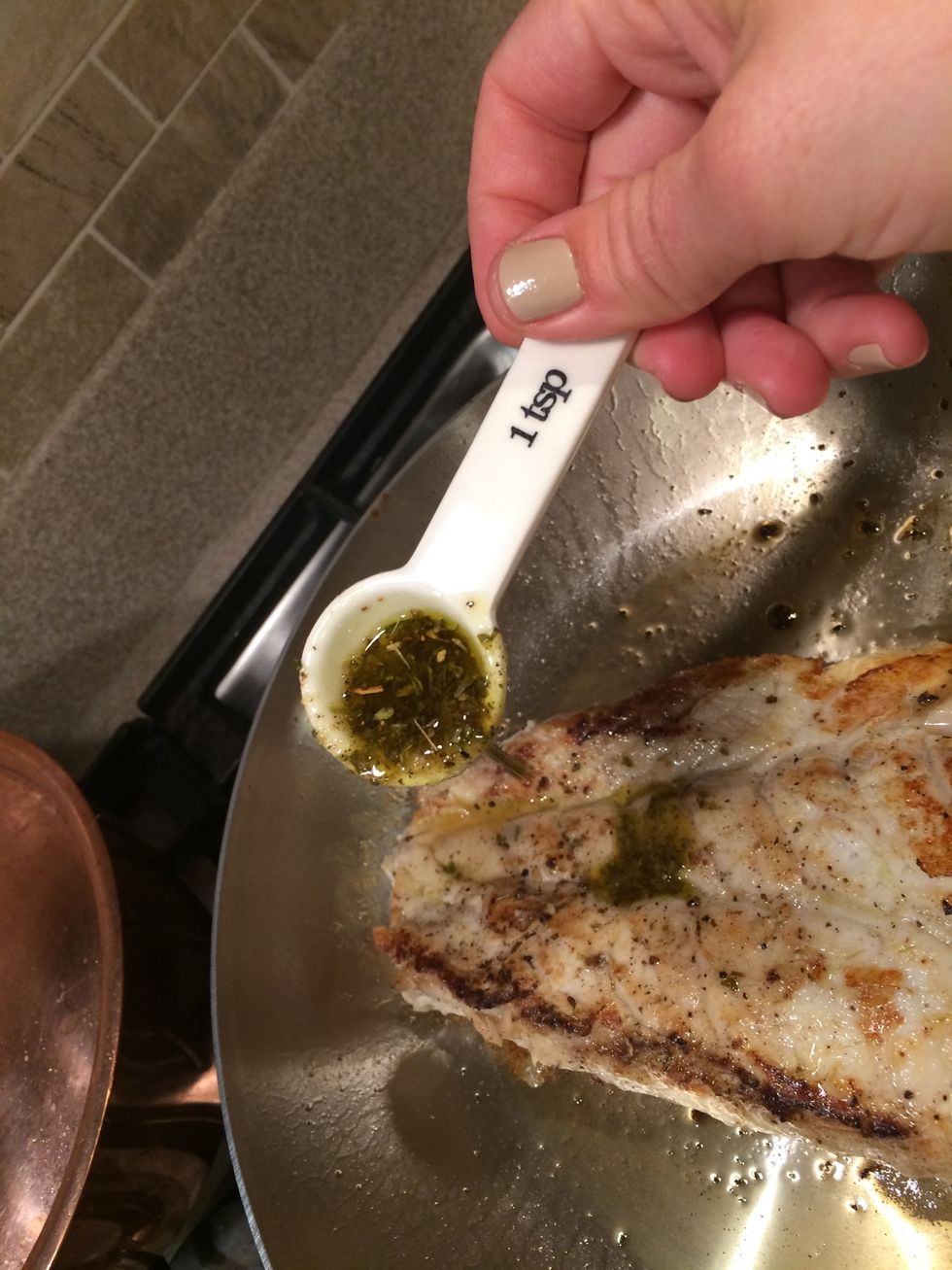 So now that both sides were seared for 4 minutes each I let it rest for about 5 minutes. Then I drizzled the olive oil/garlic/dried spices all over the top. Splash some white wine in the pan too.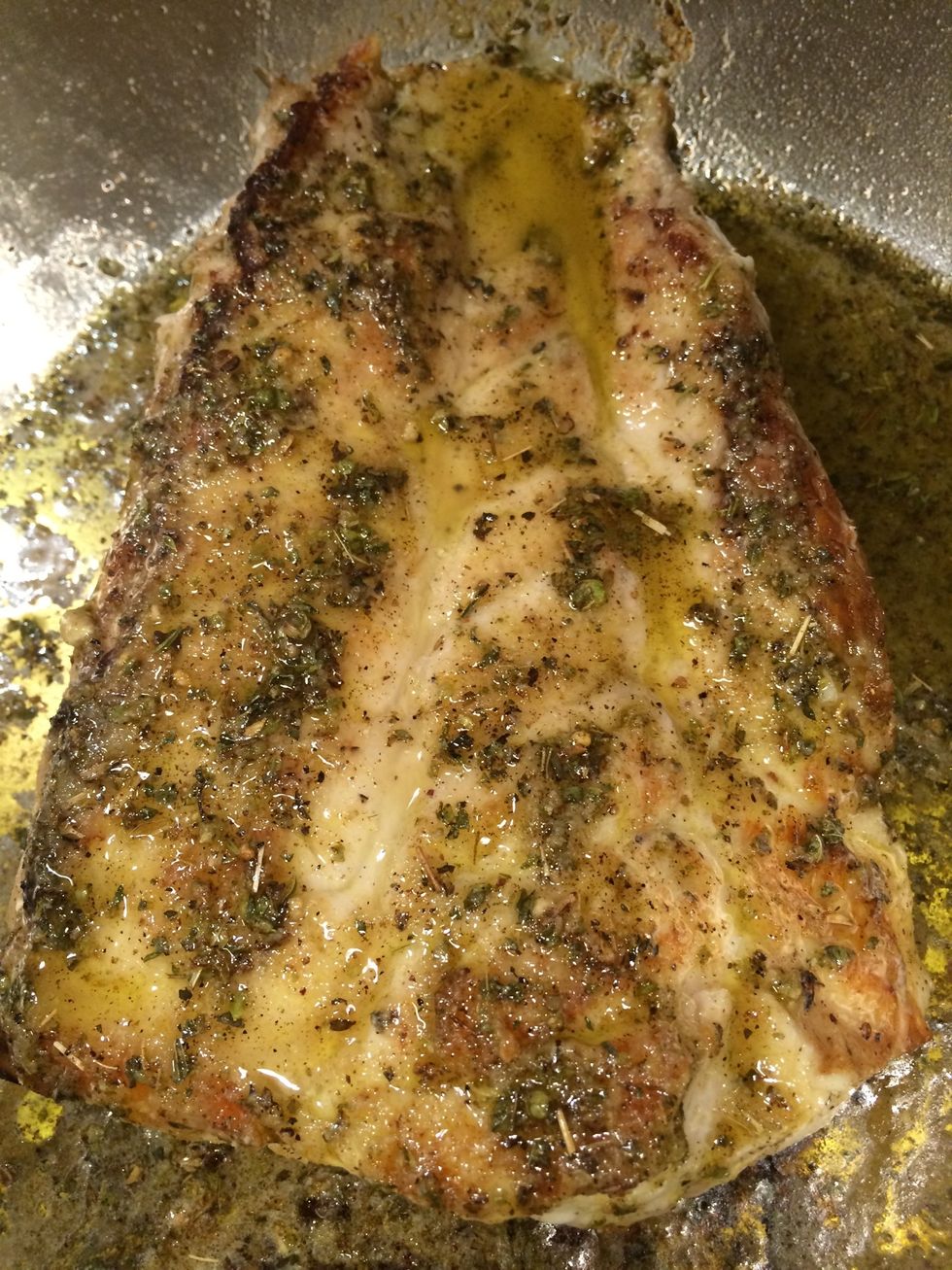 Mmmm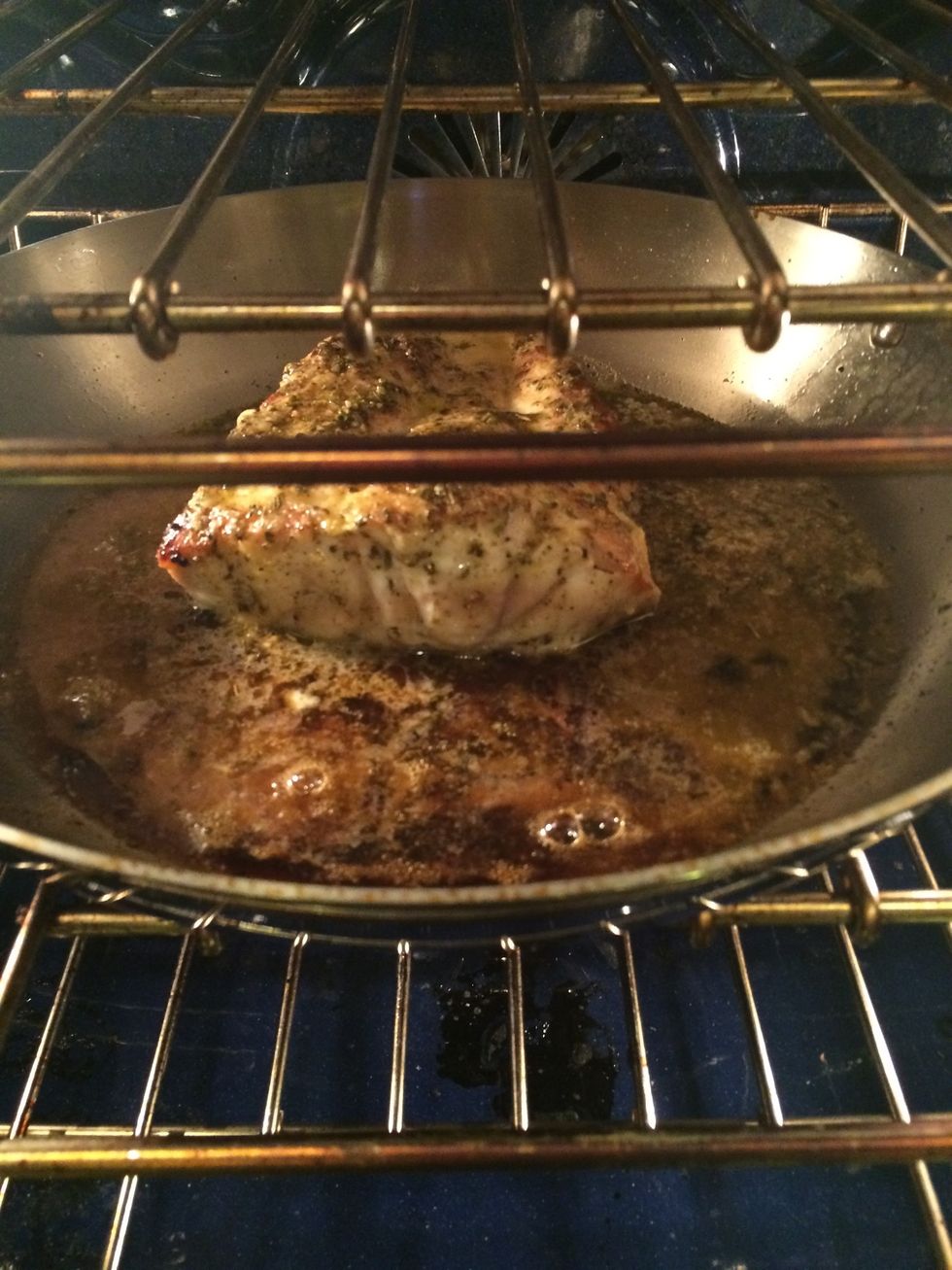 Now throw it in the oven! Set a timer for ten minutes to start.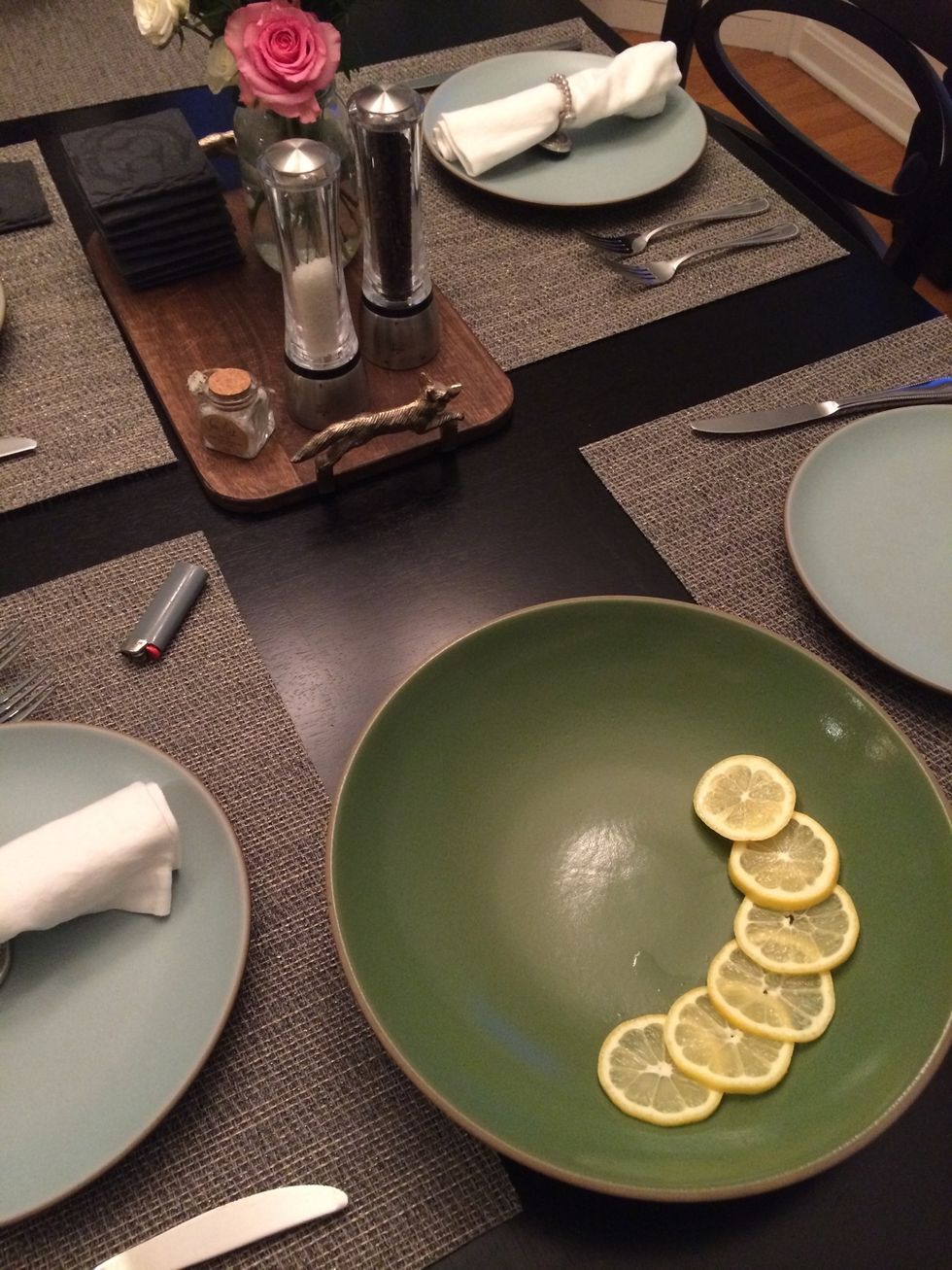 Prep your serving dish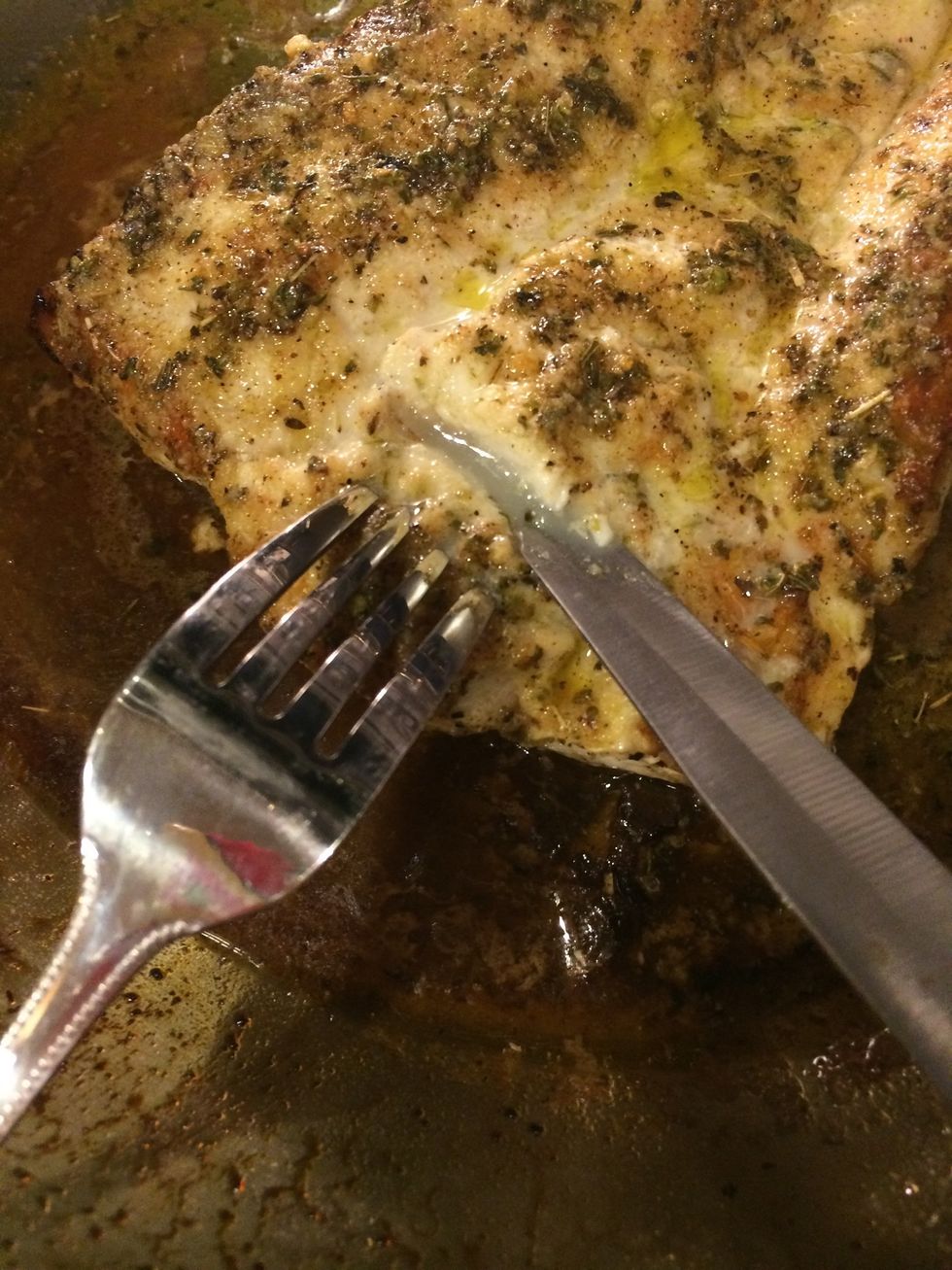 After 10 min, check the thickest part to see if it is done.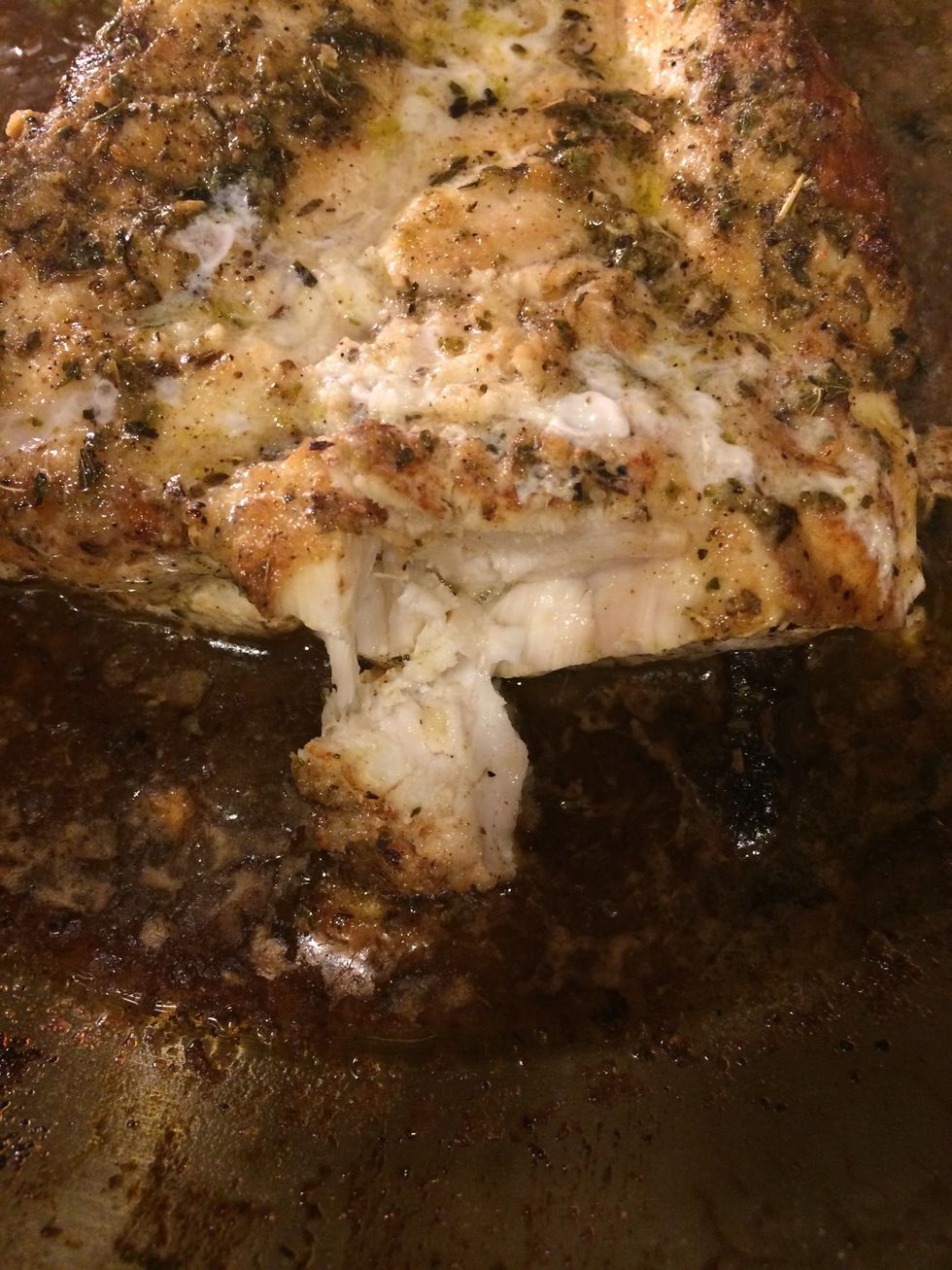 My filet was pretty thick so it took about a total of 18 min in the oven!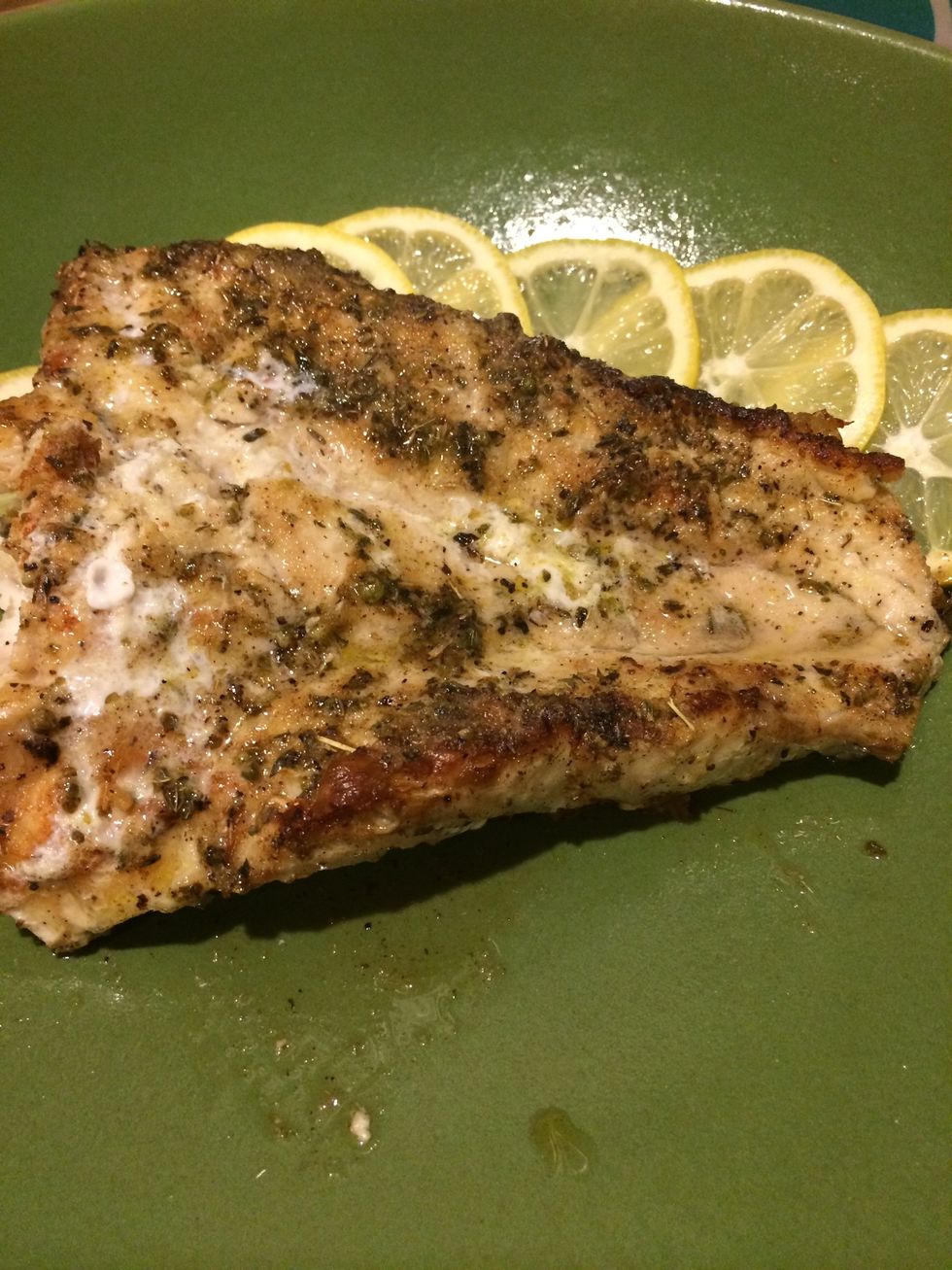 Almost ready!
Now whisk the sauce a bit and drizzle over your fillet.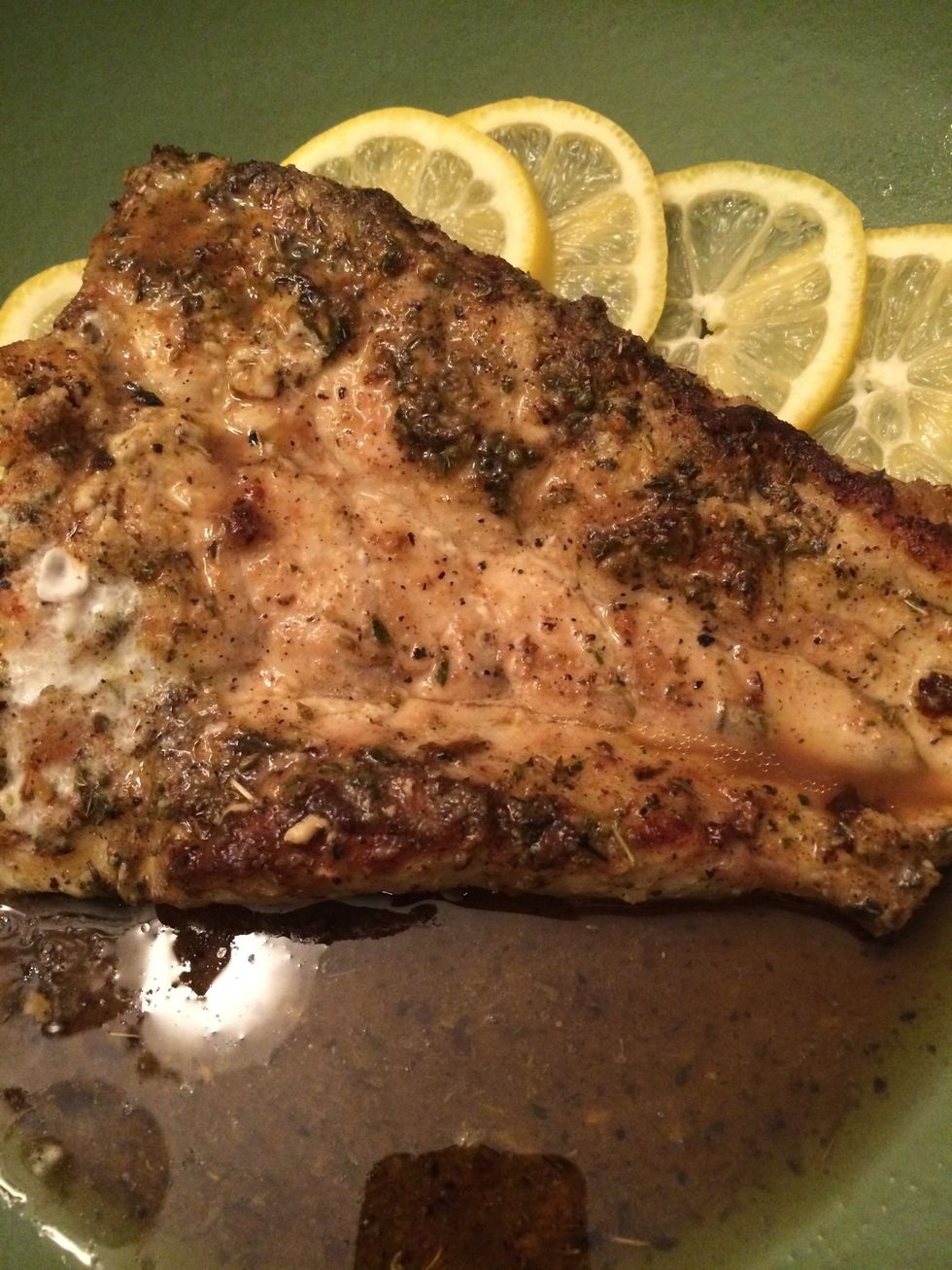 Perfection! Seriously! My friends and family gobbled it up!
2.0lb Grouper
4.0Tbsp Olive oil
3.0 Lemons
2.0 Garlic cloves
1.0pch Dried oregano
1.0pch Dried marjoram
1.0pch Ground black pepper
1.0pch Sea salt
1.0 Splash good white wine