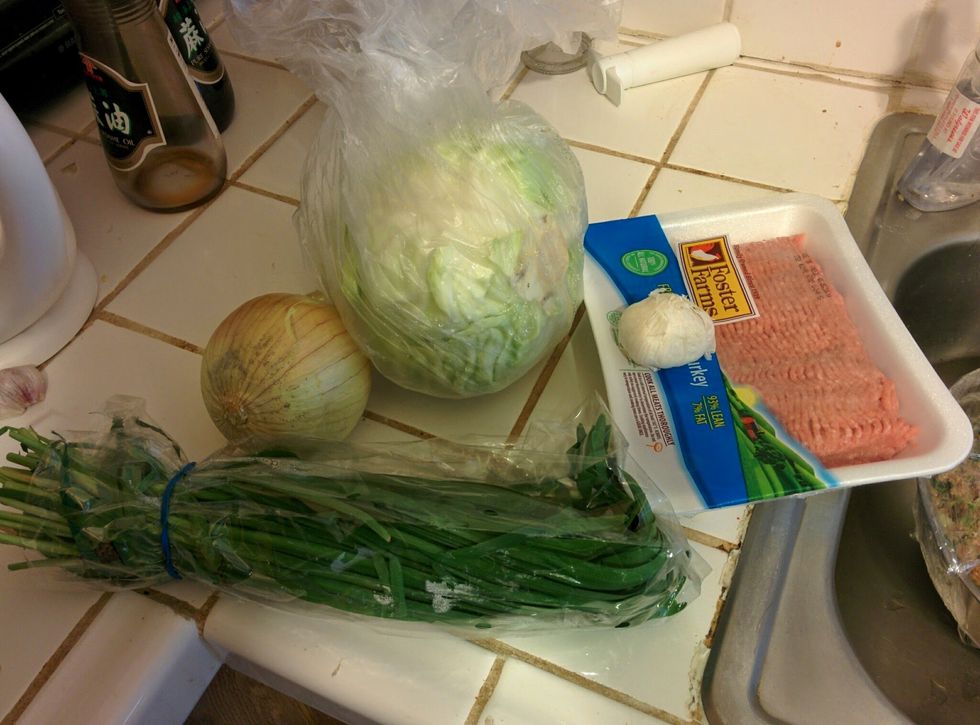 Prepare the ingredients. Onions, cabbage, chive, garlic, and ground turkey. I got the ground turkey from Costco.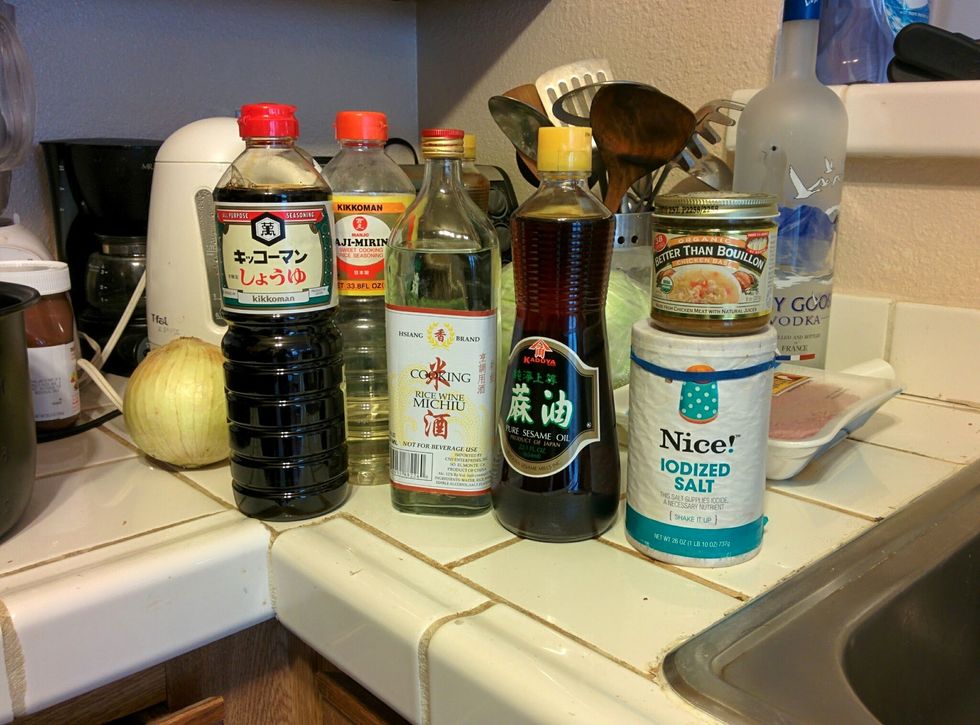 Gather up all these sauces. And no, you do not need that Grey Goose. Ignore that
Look under Supplies tab on how much you need to put the sauces into the mix.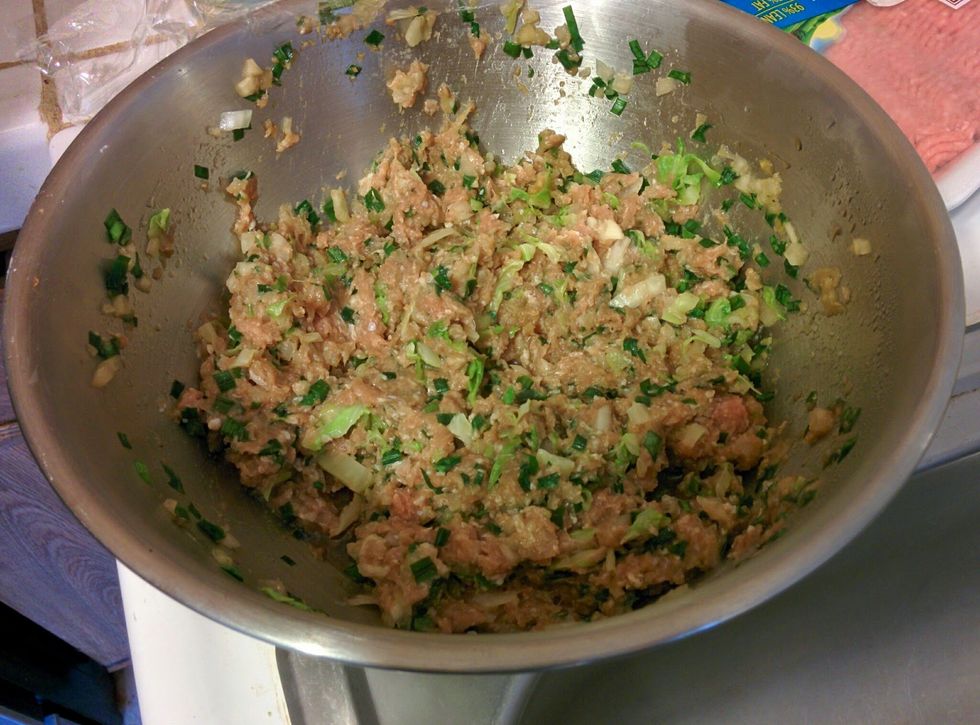 Mix them well. Just use your hand.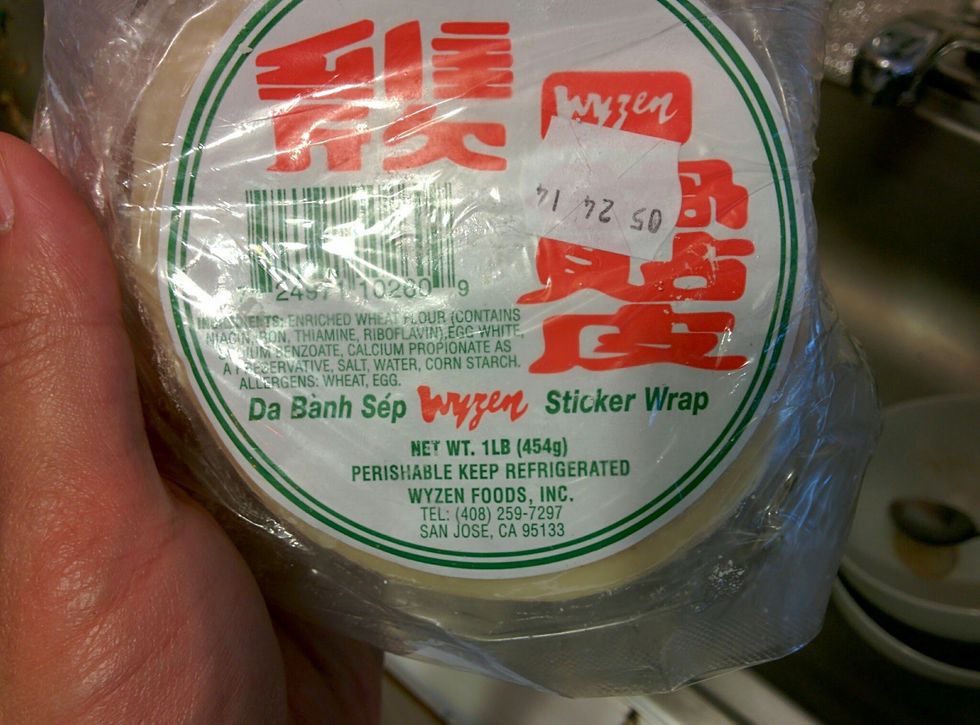 This is the potsticker wrap that I use. Got it from some Asian market.
Get some water and put some flour into it. Mix them well. We will need this to make the wrap.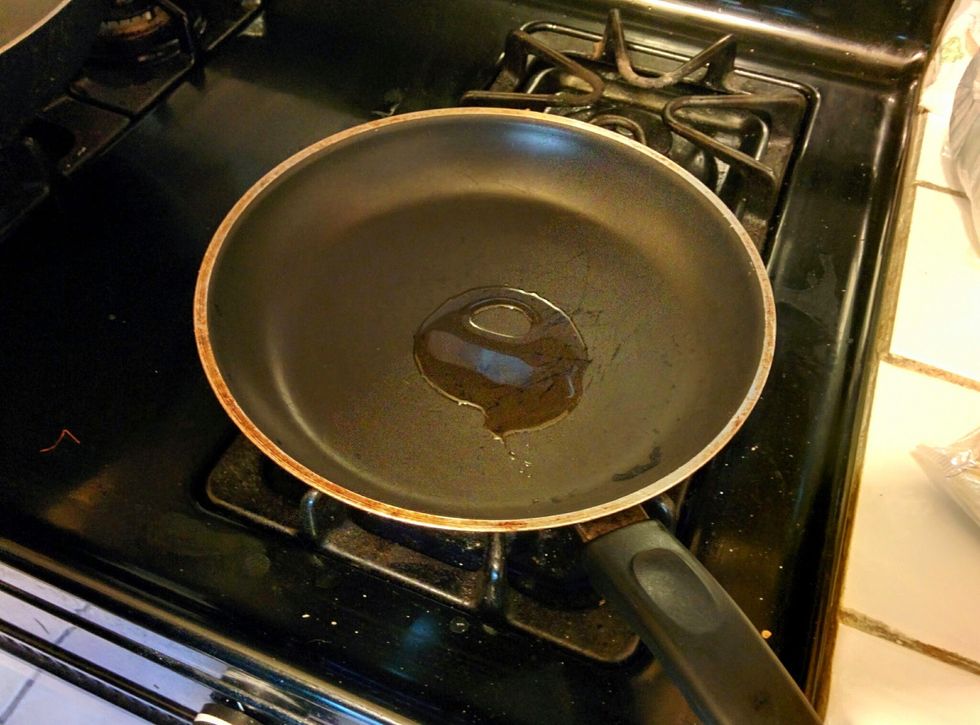 Heat up some oil. I use olive oil.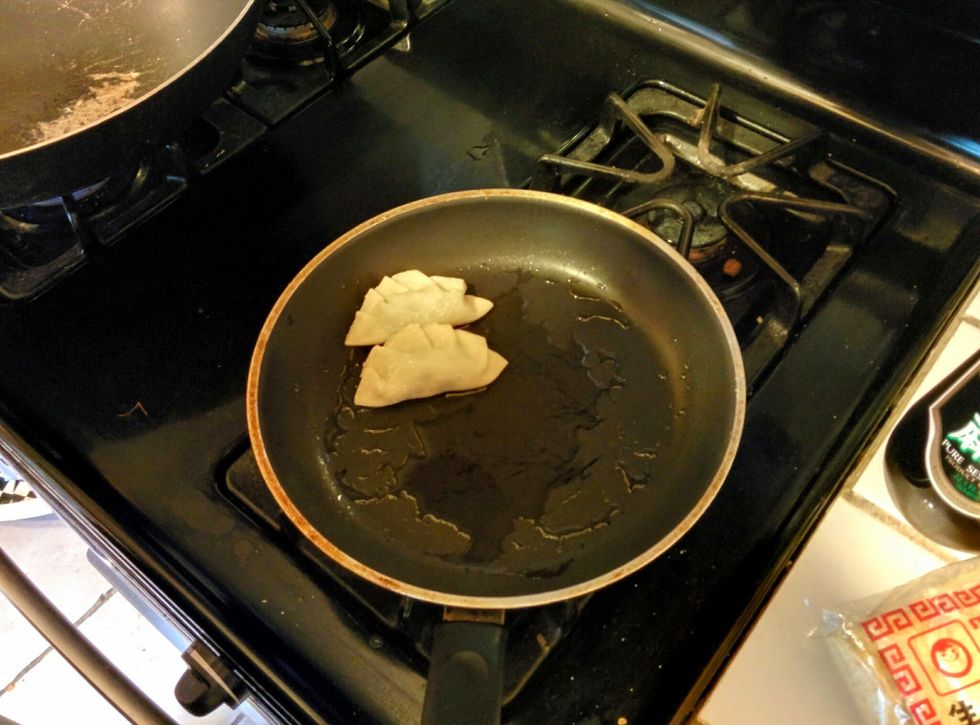 Nicely put the potstickers onto the pan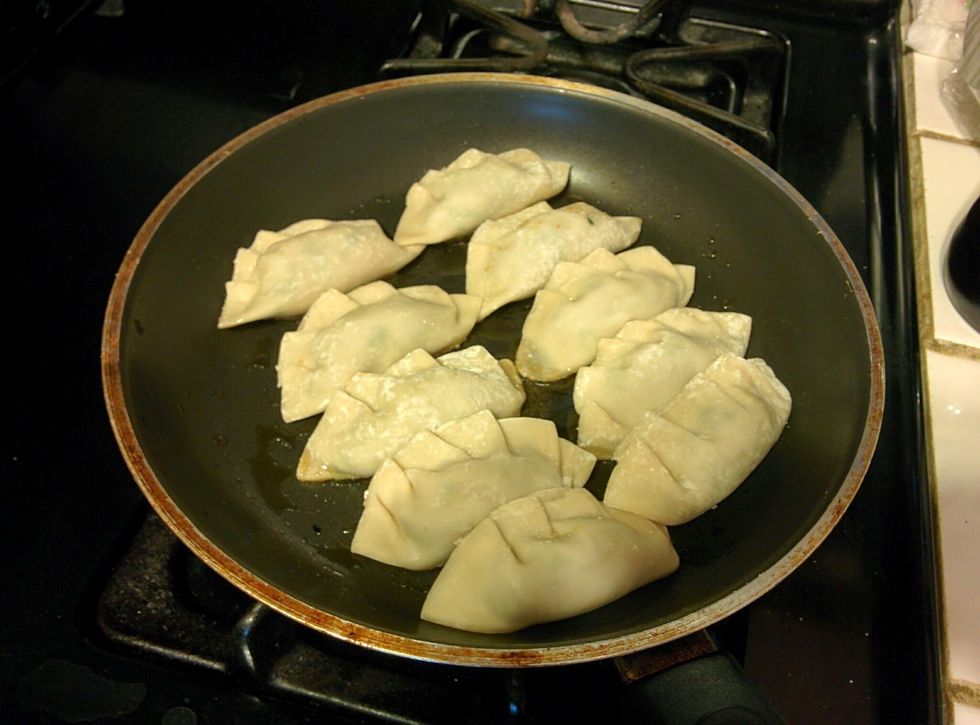 Fill up the pan space with these majestic potstickers. Keep the heat between mid and high. No need to flip them. Just need to keep checking the side on the pan to make sure they're not burnt :P
After a while, about 5 or 10 mins again, it should look about like this. And you should be done!
That's what they should look like when it's done (that's the side on the pan)
2.0tsp Chicken Broth
1.5tsp Salt
1.0 Ground Turkey
2.0tsp Sesame Oil
2.0tsp Rice Wine
2.0tsp Sweet Cooking Rice Seasoning
2.0tsp Soy Sauce
1.0 Chive
1.0 Garlic
Cabbage
0.5 Red Onion