How to cook grilled tofu
Firm Tofu marinated in spices grilled and served as an appetizer or can be tossed in fried rice or stir fried noodles
35
Mix all the ingredients except tofu and set aside. Generously salt tofu not too much but more than you usually do coz tofu really doesn't have any taste it needs good amount of salt and flavor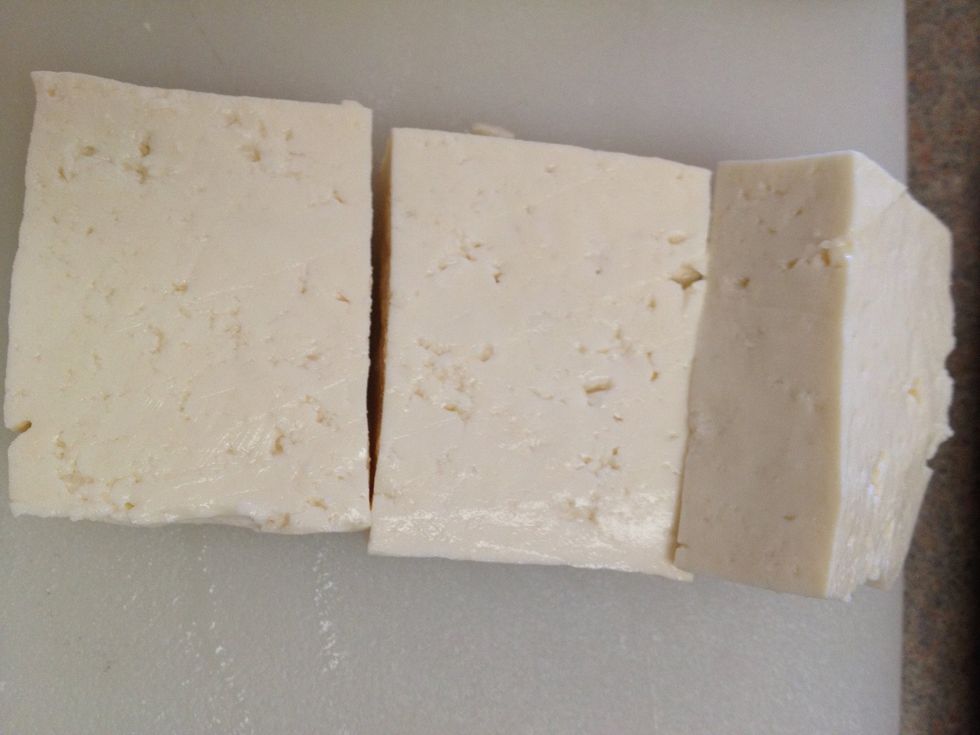 Cut tofu in the shape and size you like
Dip it in the marinade and set it aside for an hour or more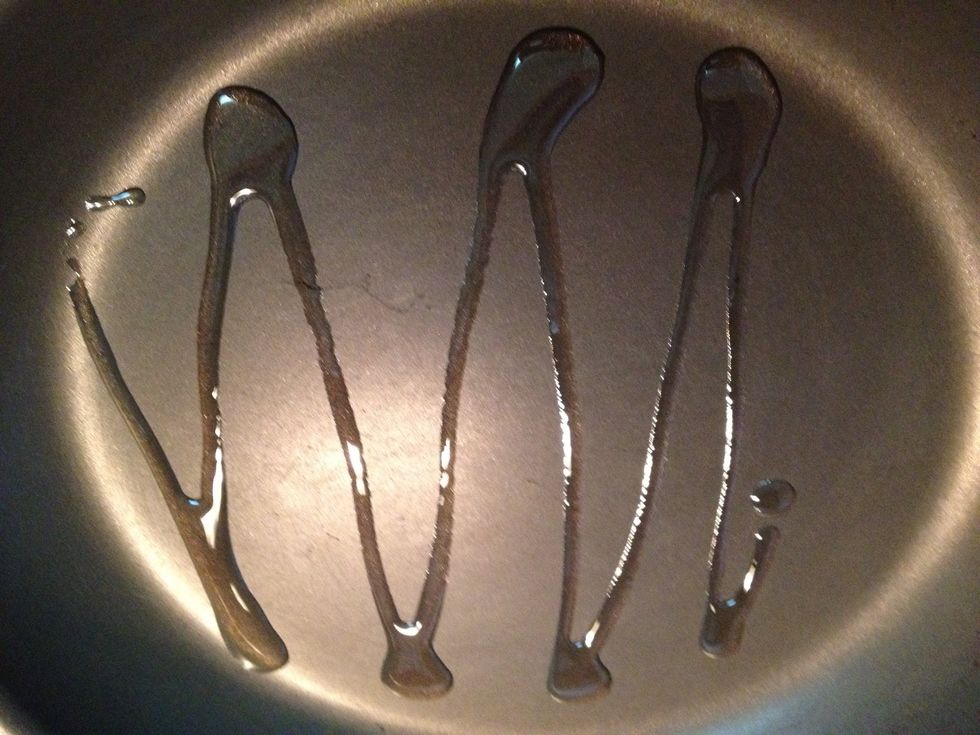 Heat a pan and drizzle oil generously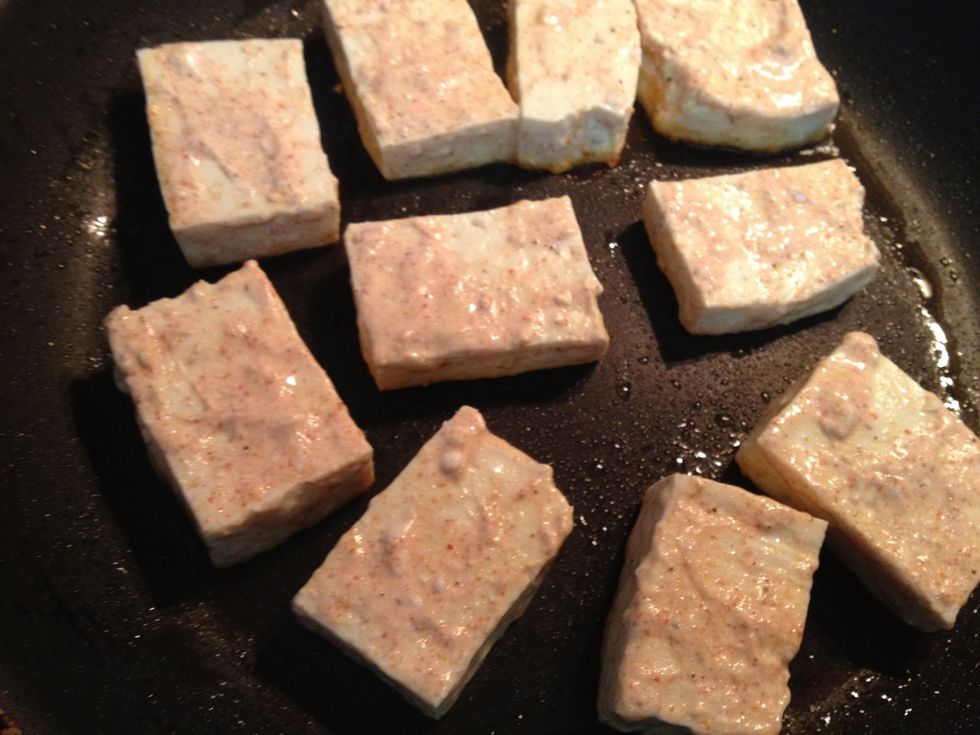 Place the tofu and cook for 2 mins or till nice and brown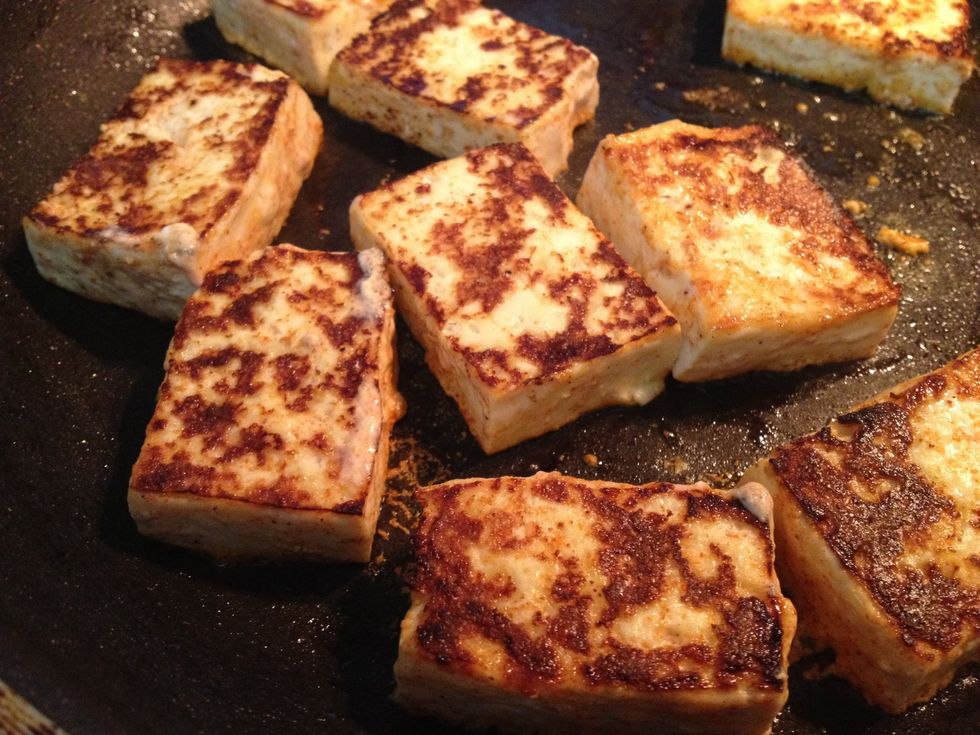 Flip :) yumm!!!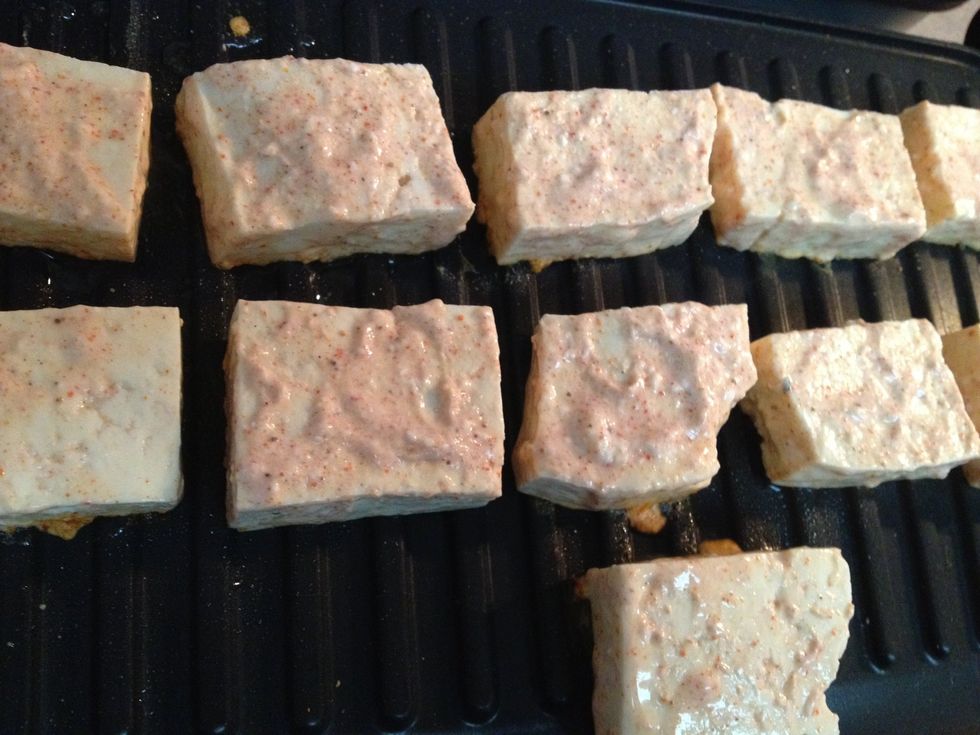 I placed few on the grill but it took a little longer than on the pan about 3-4 mins on each side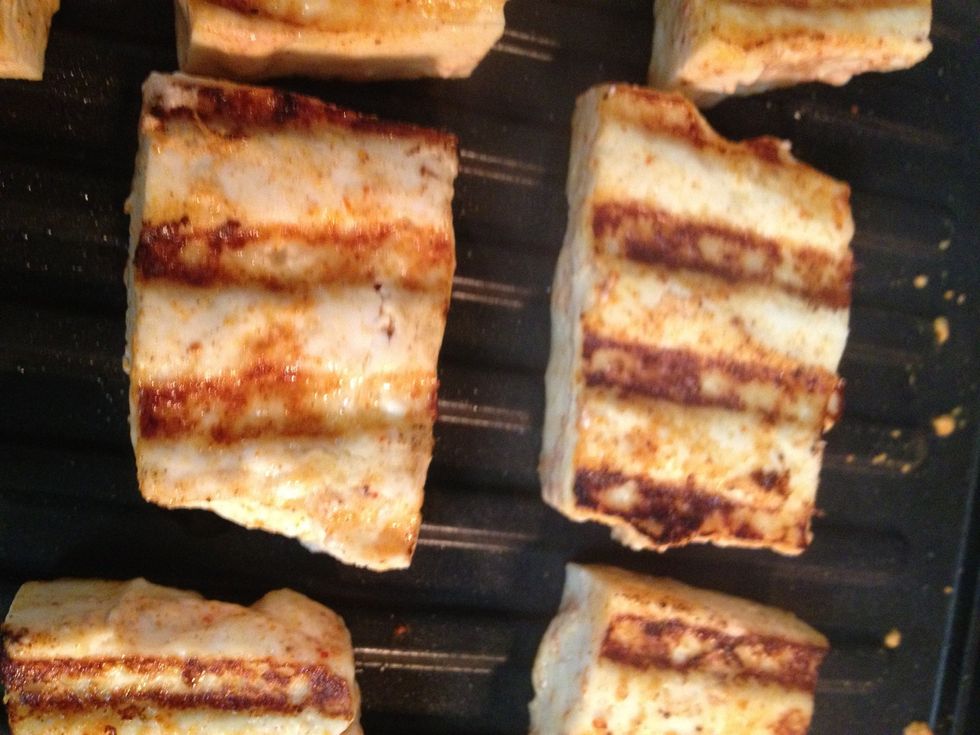 Flip cook the other side till you get nice grill marks.
I served it with salad you can also toss this in any fried rice or stir fried noodles. Enjoy!!!
If you are a vegan you can add lime juice instead of yogurt and it tastes good :)
1.0 Pack firm tofu
4.0 Tbsp yogurt
1.0 Tsp red chilli powder
1/2 Tsp garam masala powder
Salt to taste