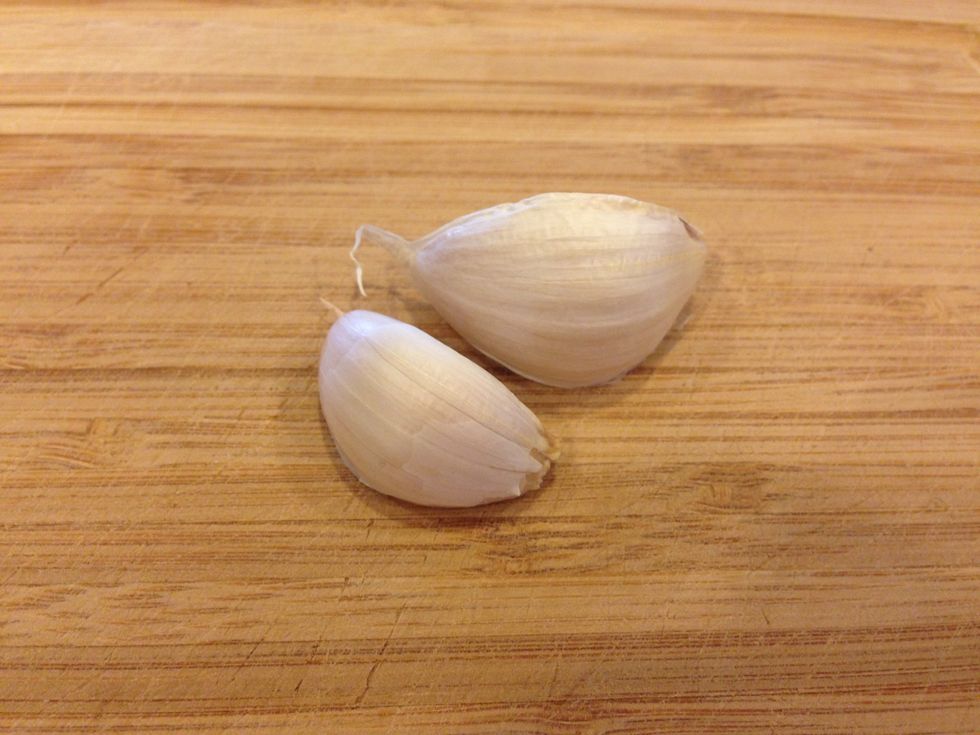 Start with 2 cloves of garlic. Peel and prep fir chopping.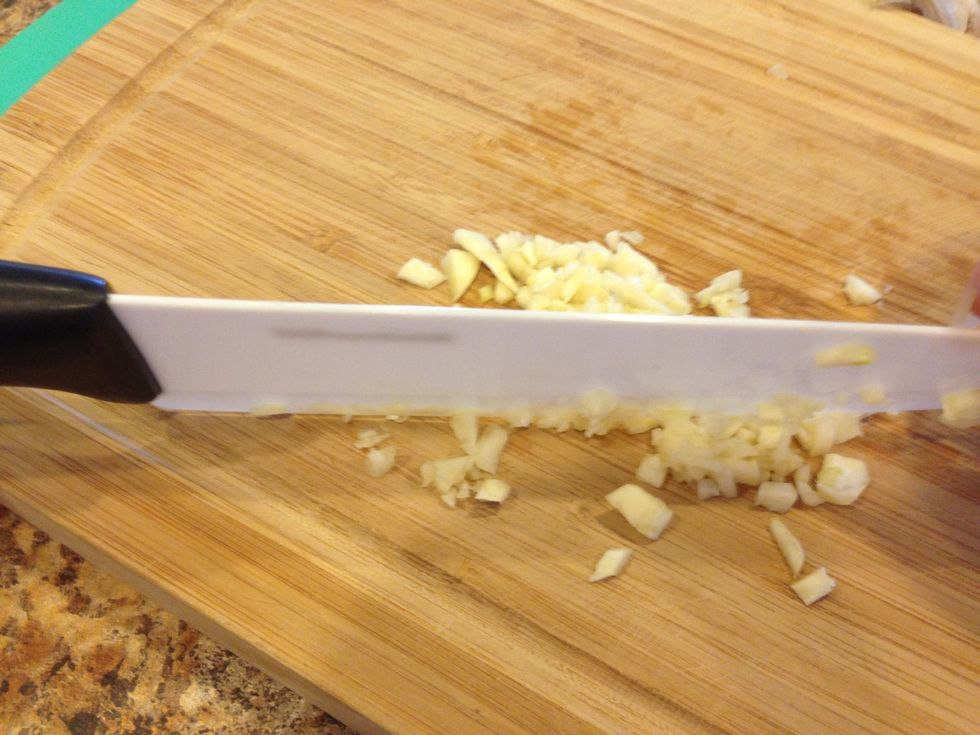 Dice garlic or use a garlic press to get really small garlic pieces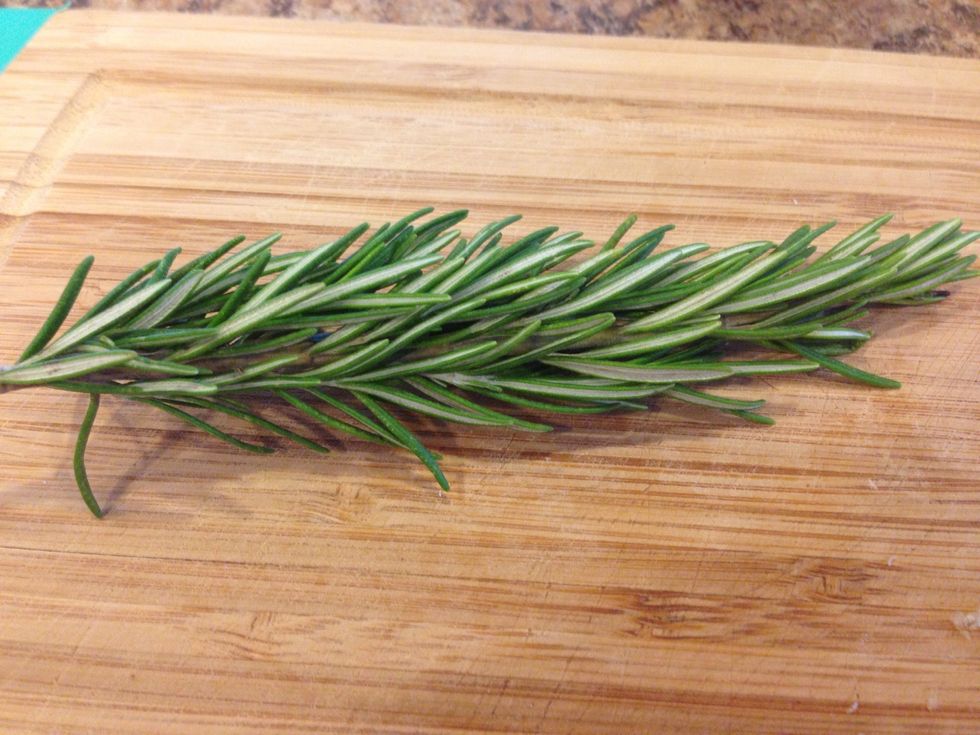 1-2 sprigs of fresh Rosemary.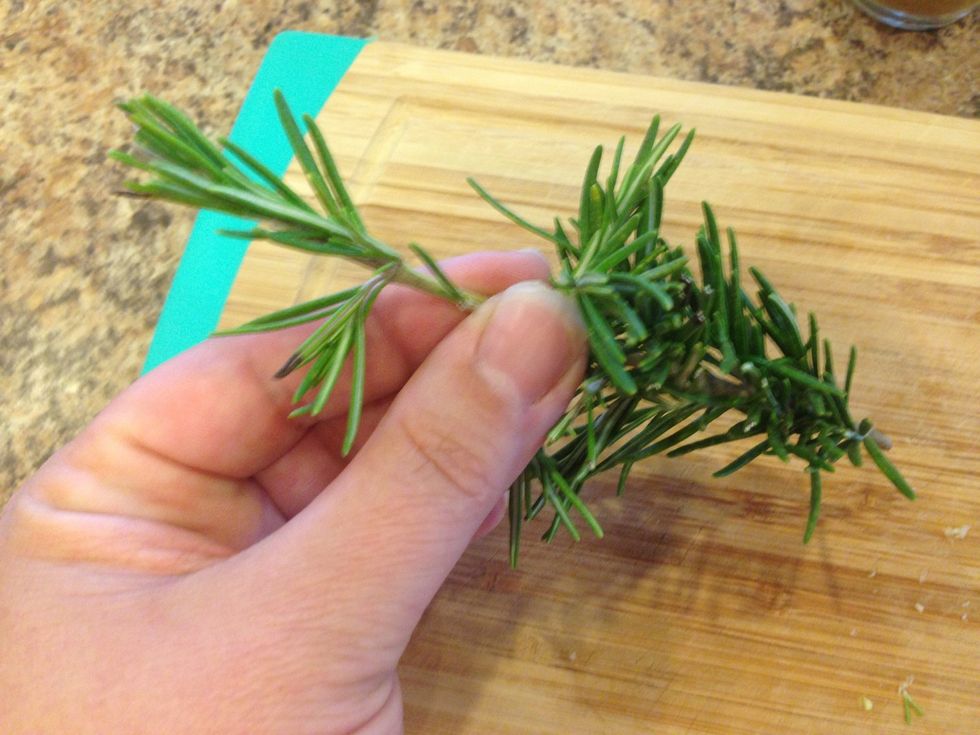 Grab the Rosemary at the top and slide your fingers down the middle to remove the rosemary. This should be fairly easy to do without the stem breaking.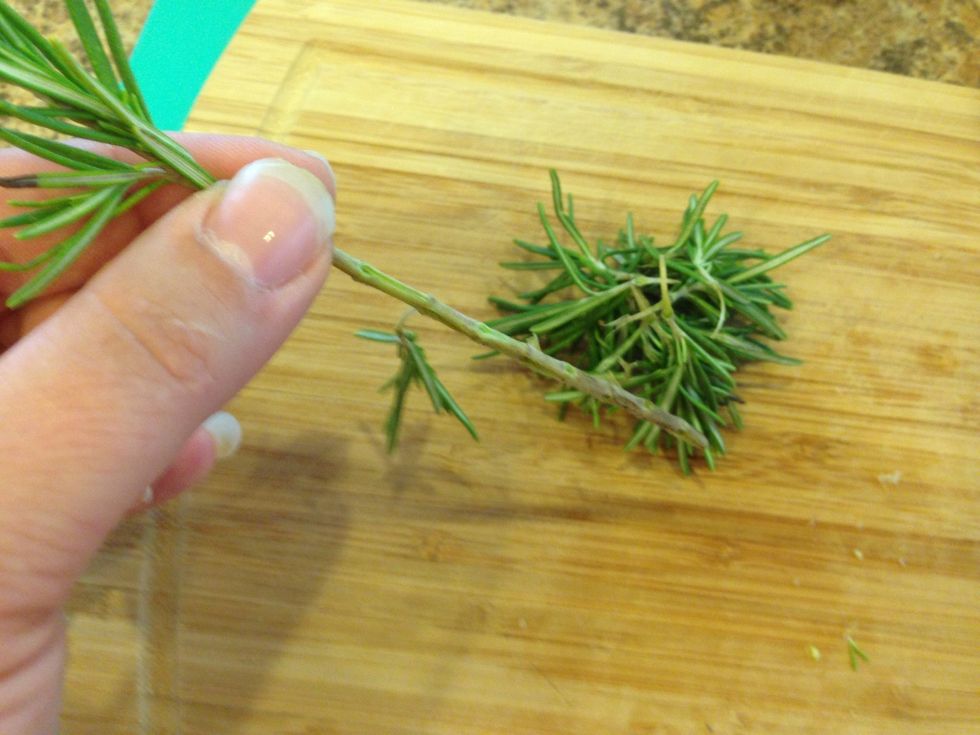 Voila!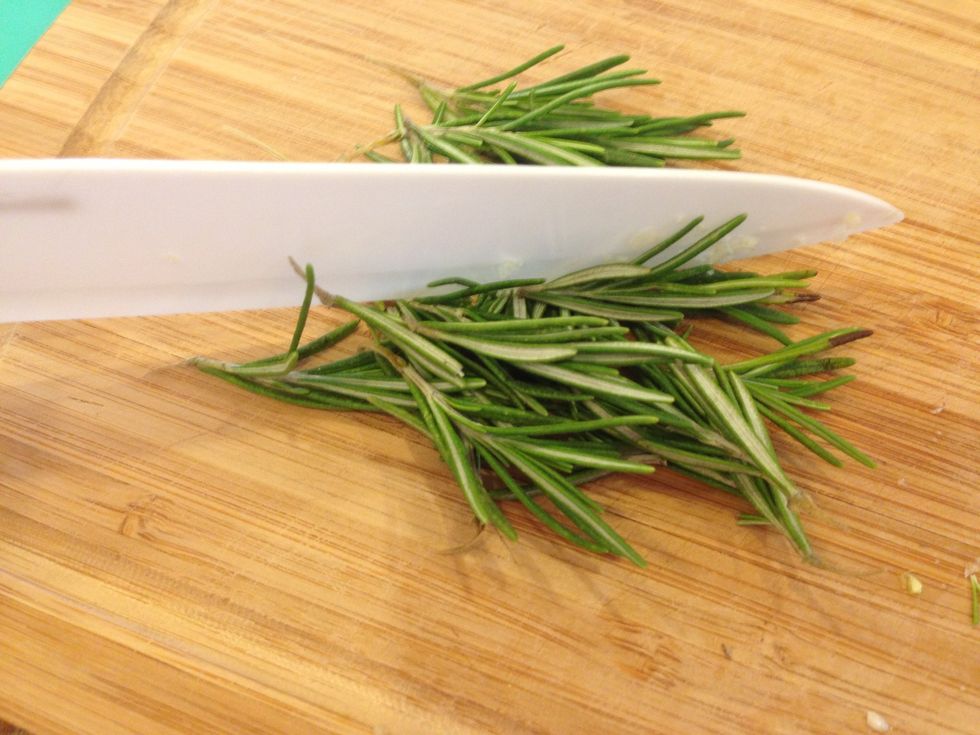 Finely chop the Rosemary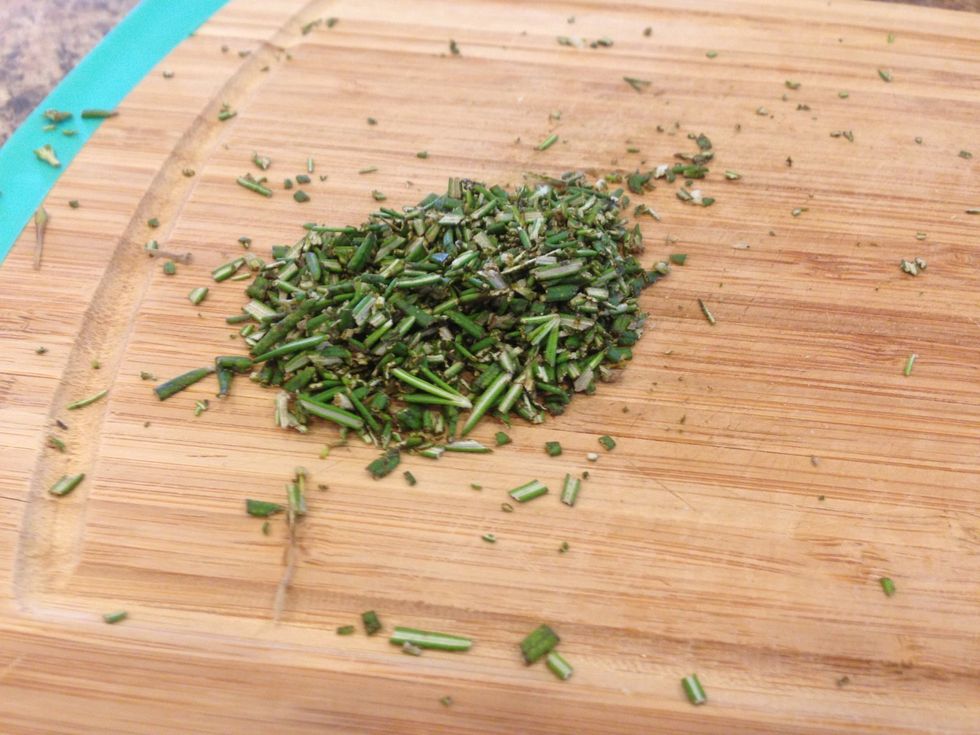 You should end up with about a tablespoon of finely chopped rosemary. If u do not have fresh rosemary on hand, you can use dried which turns out to be about 2 tsp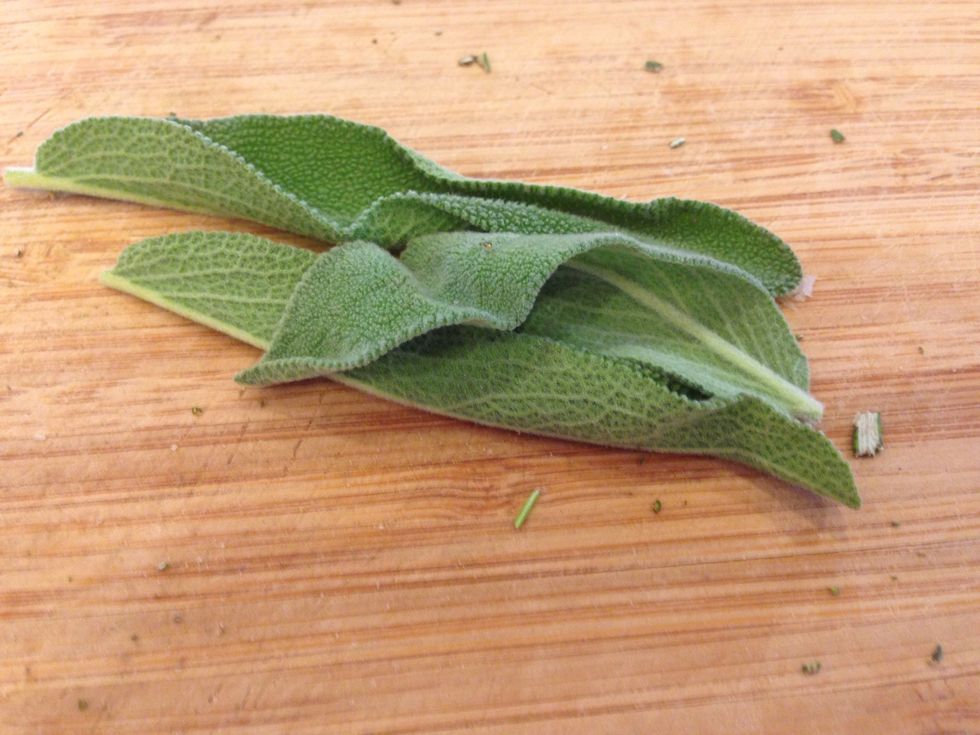 3 leaves of fresh sage.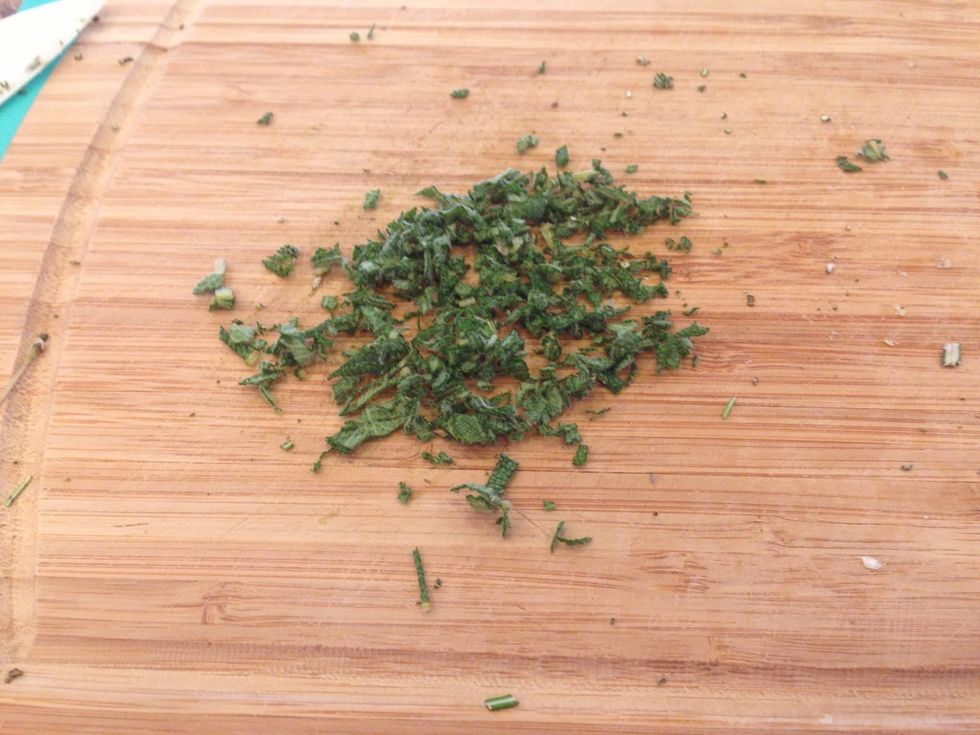 Finely chop the sage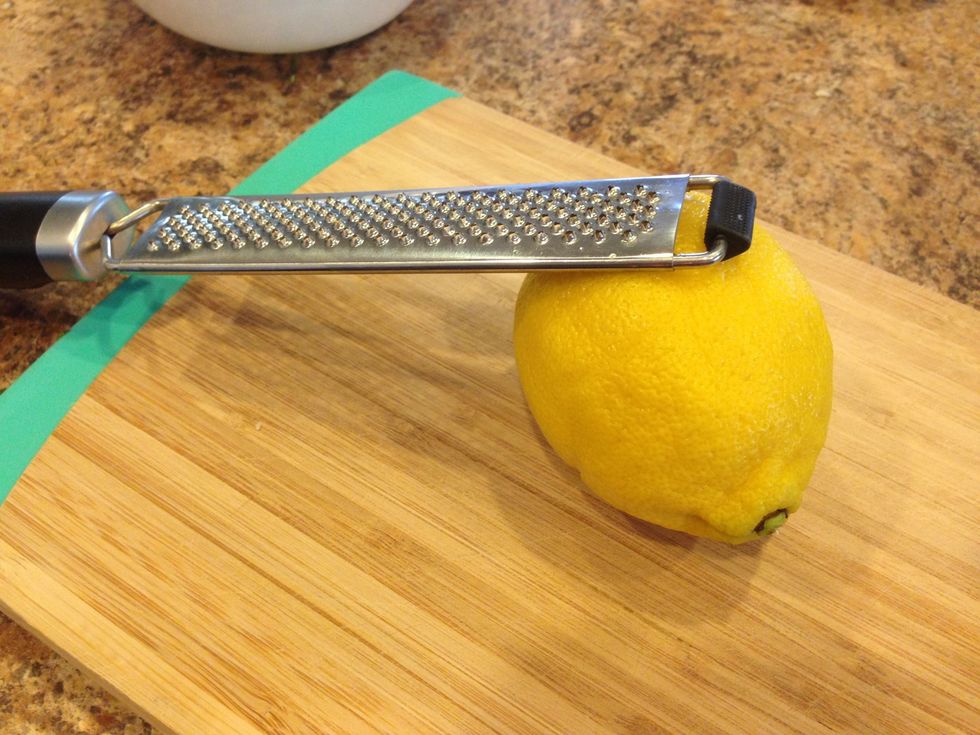 Now it's time for some yummy citrus! Zest 1 lemon and add the zest to the herbs.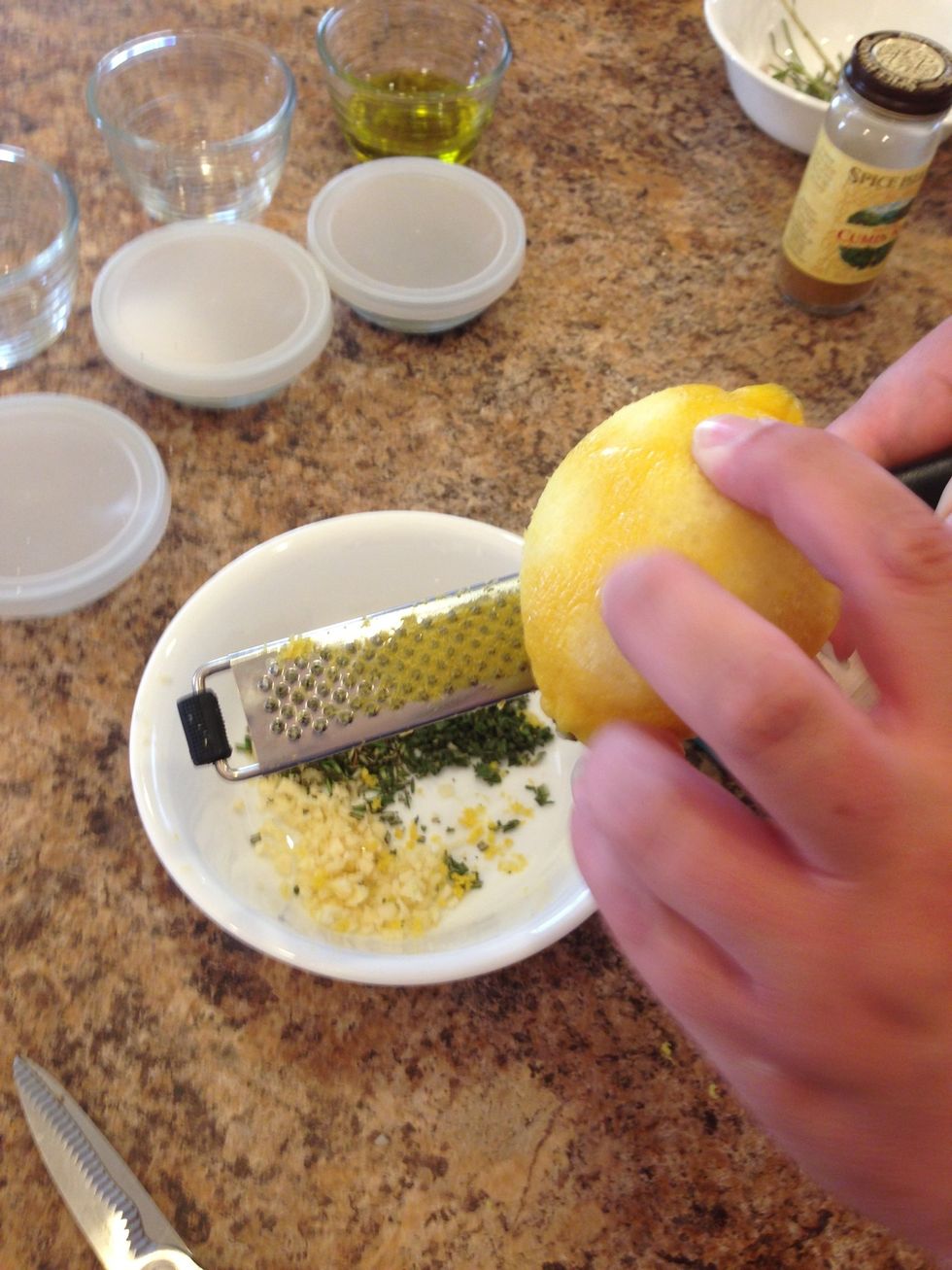 Be sure to stop zesting the area on the lemon as soon as you see white showing through. Just turn the lemon a little and keep going until the entire lemon is done.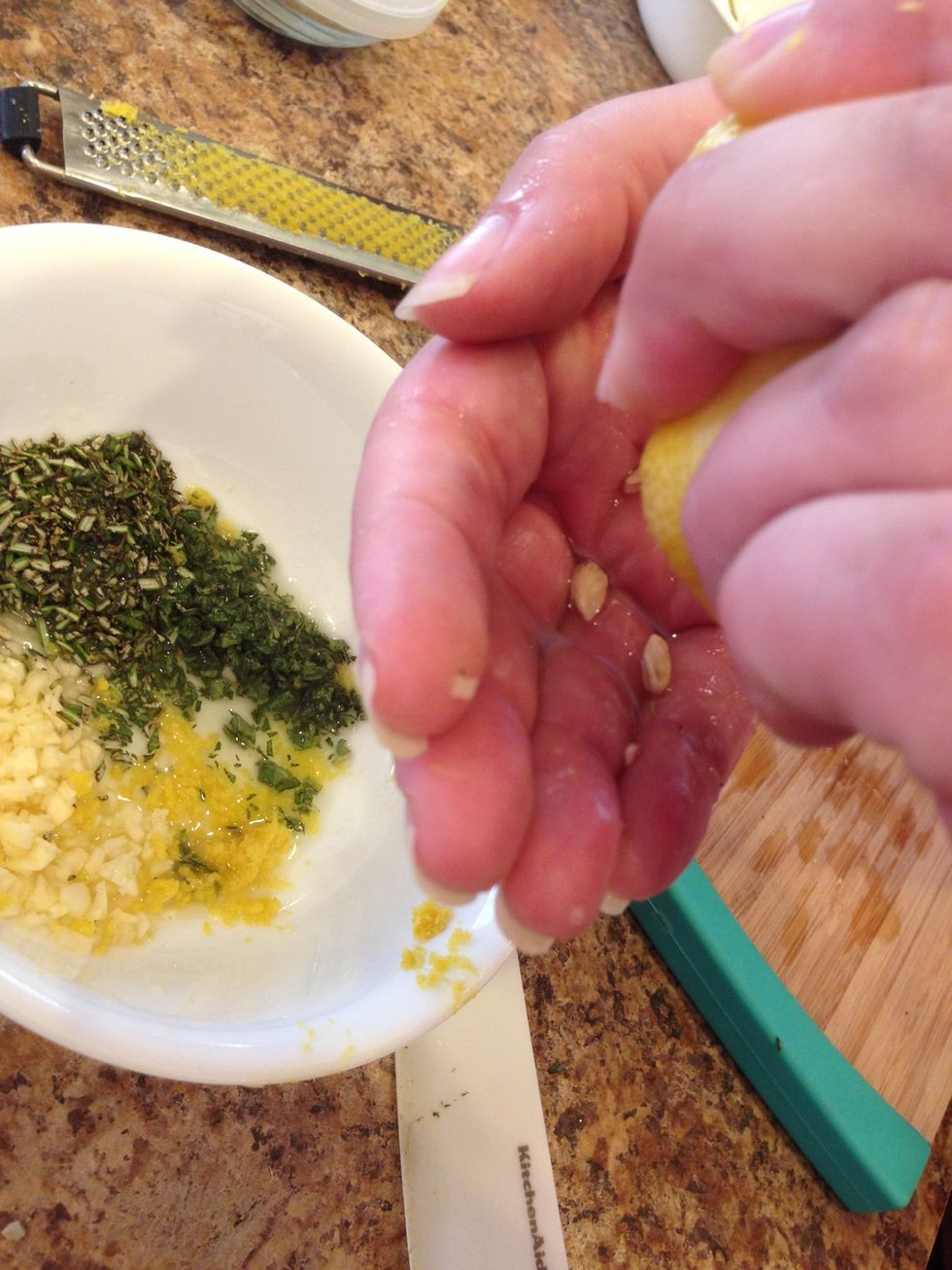 After you are done zesting, slice the lemon in half. With one hand underneath grab one of the lemons and squeeze on to your hand so that you catch all the seeds but the juice goes through.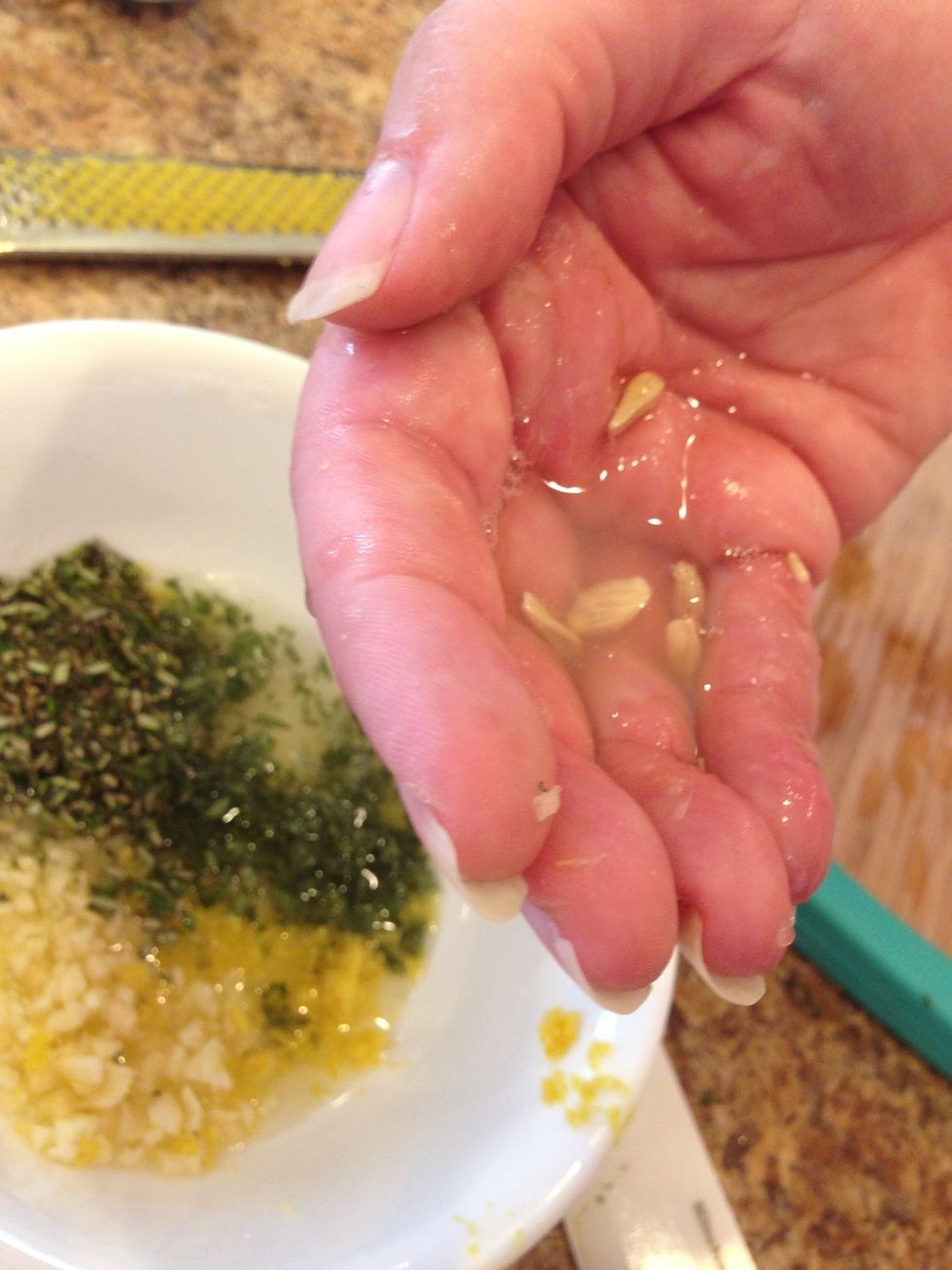 Like this.....the juice will pass through your fingers but the seeds will stay in your hand. Discard the seeds and move on to the next step.
Now that all of the herbs, lemon juice, and lemon zest are in the bowl add olive oil.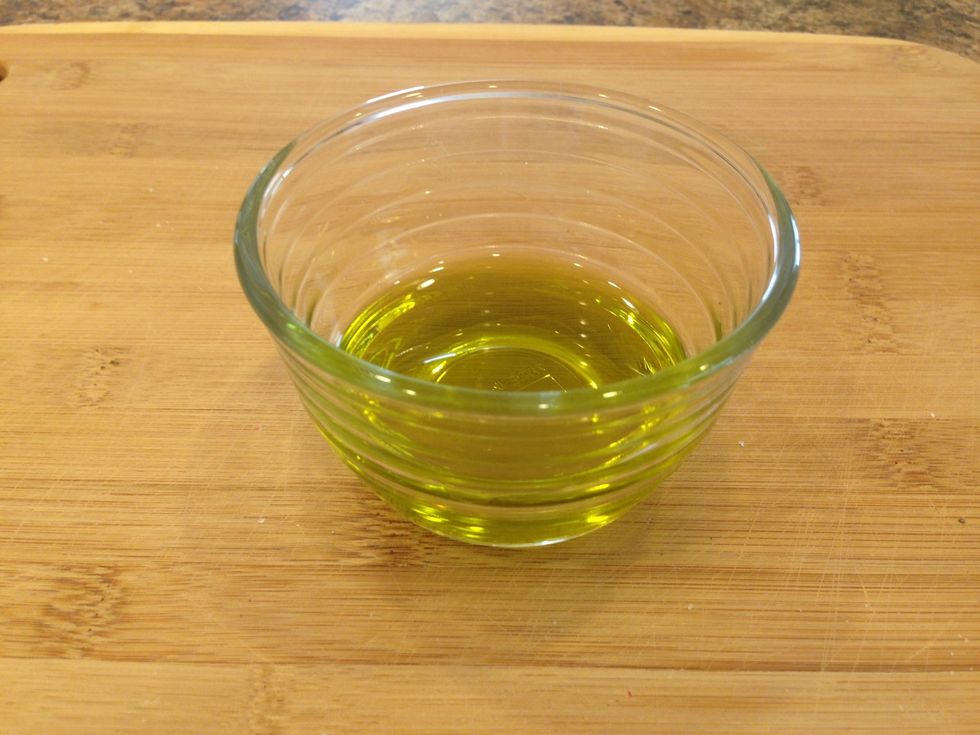 You will need about 1/4 cup olive oil.
Whisk all of the ingredients together and set aside.
Time for the fresh chicken!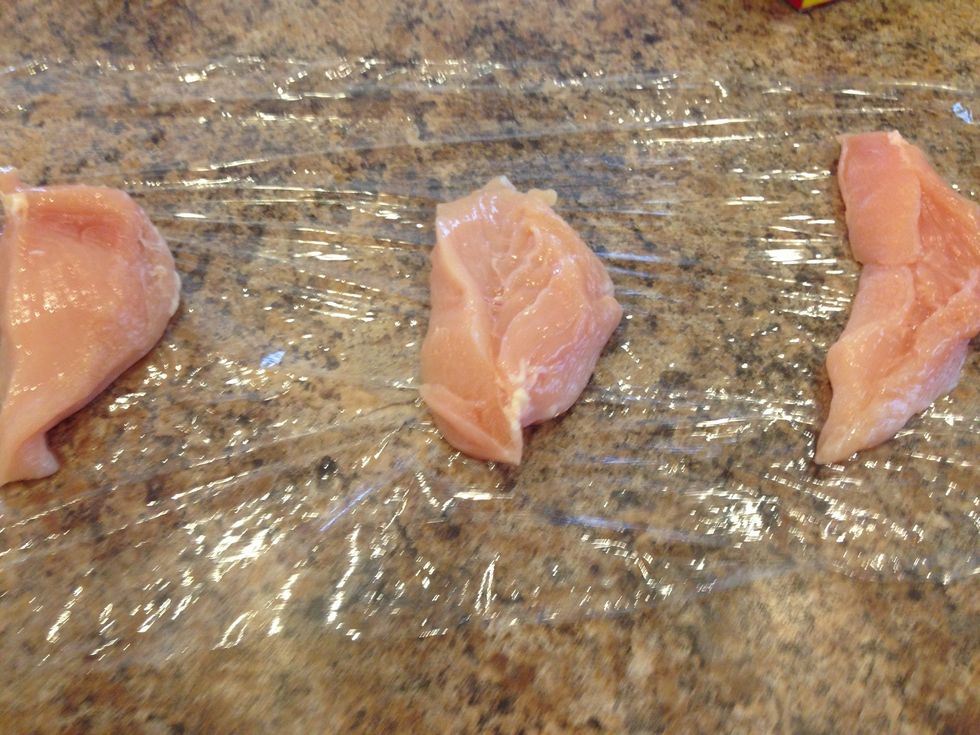 I usually cut my chicken breast in half. It makes the portions smaller for my boys. As a time savor I will pound the chicken just a little so the it speeds up cooking time.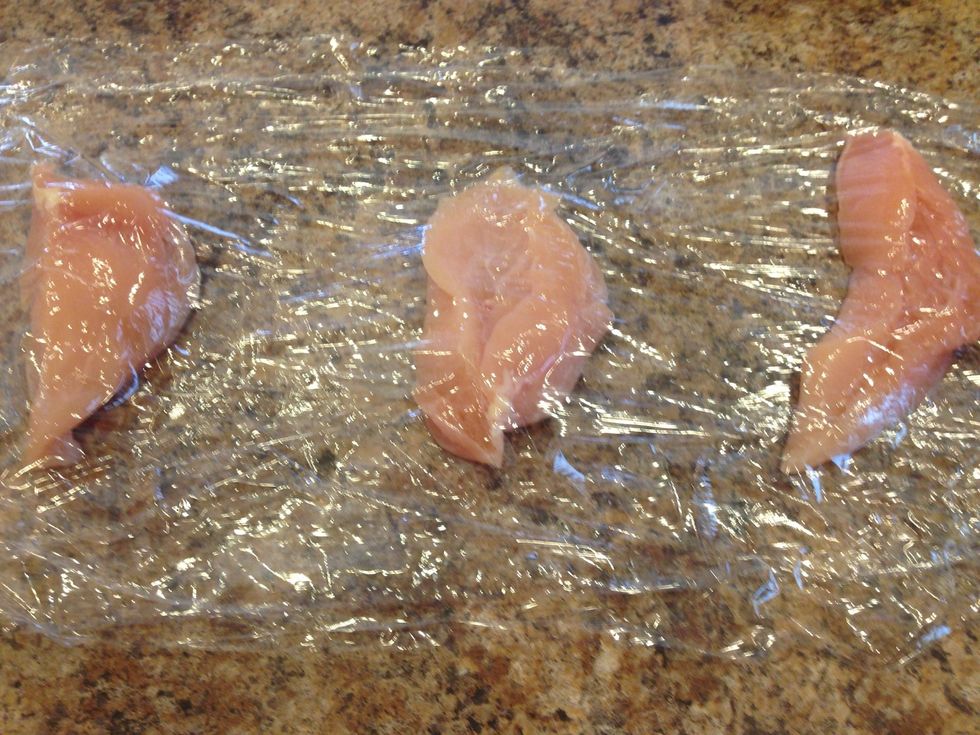 First lay a couple of chicken breasts on some plastic wrap. Then take another piece of plastic wrap and cover the chicken. Be sure to press around the chicken so it makes a seal.
Use the smooth side of your meat tenderizer and start pounding:)
I usually just try to make the thicker parts of the chicken Breast match the rest of the chicken so the it cooks evenly.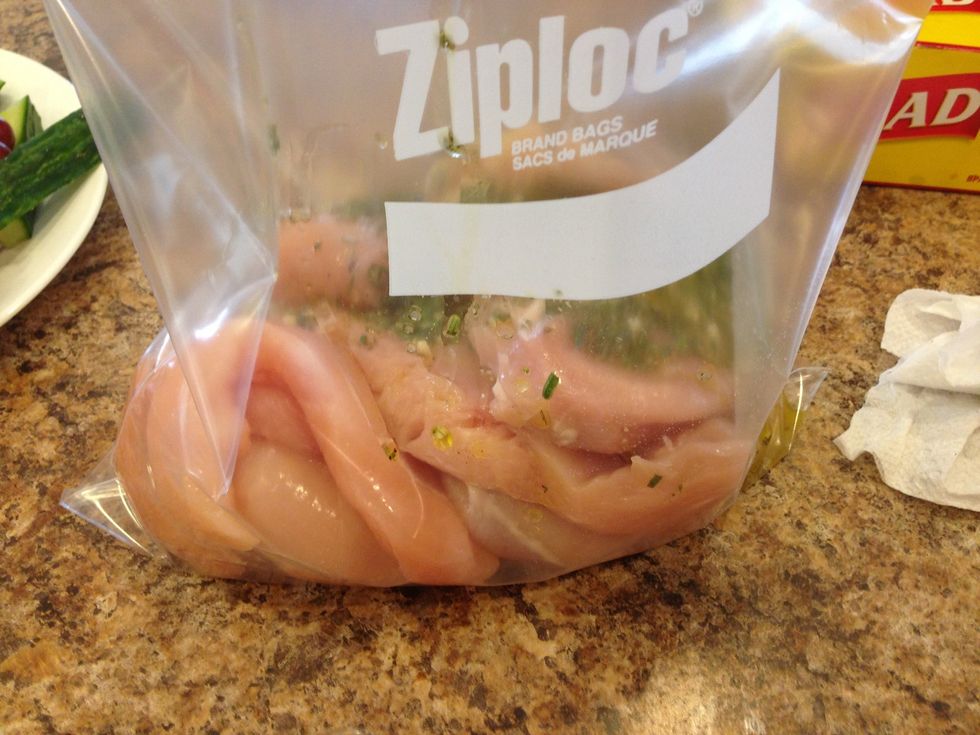 After you have prepped your chicken breast, place them in a Gallon size Ziplock bag. Then pour the herb mixture over the top and seal the bag closed.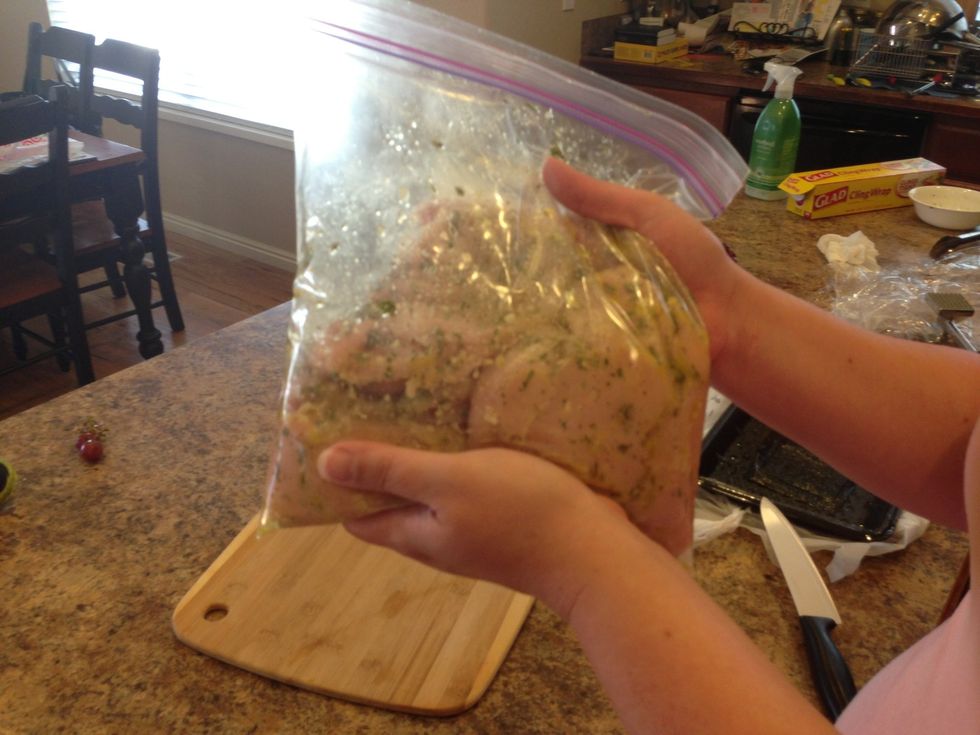 Massage the chicken and herb mixture until all the chicken is covered.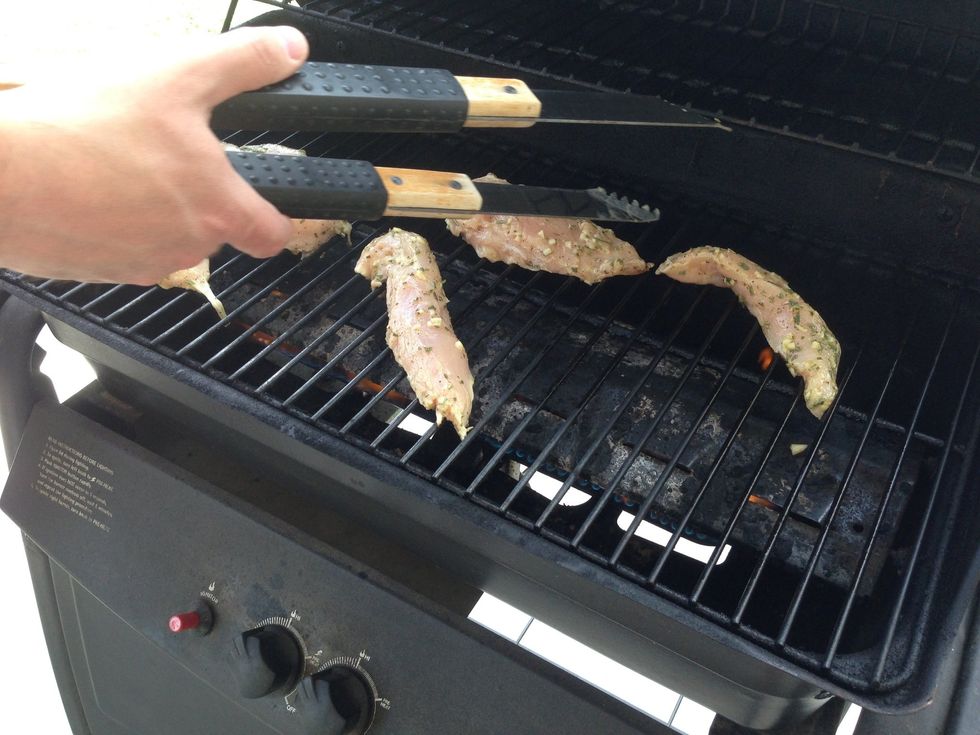 Time to grill! Place chicken breast on a medium/ medium high grill and cook for 20-25 minutes, being sure to turn once, usually around 12 minutes.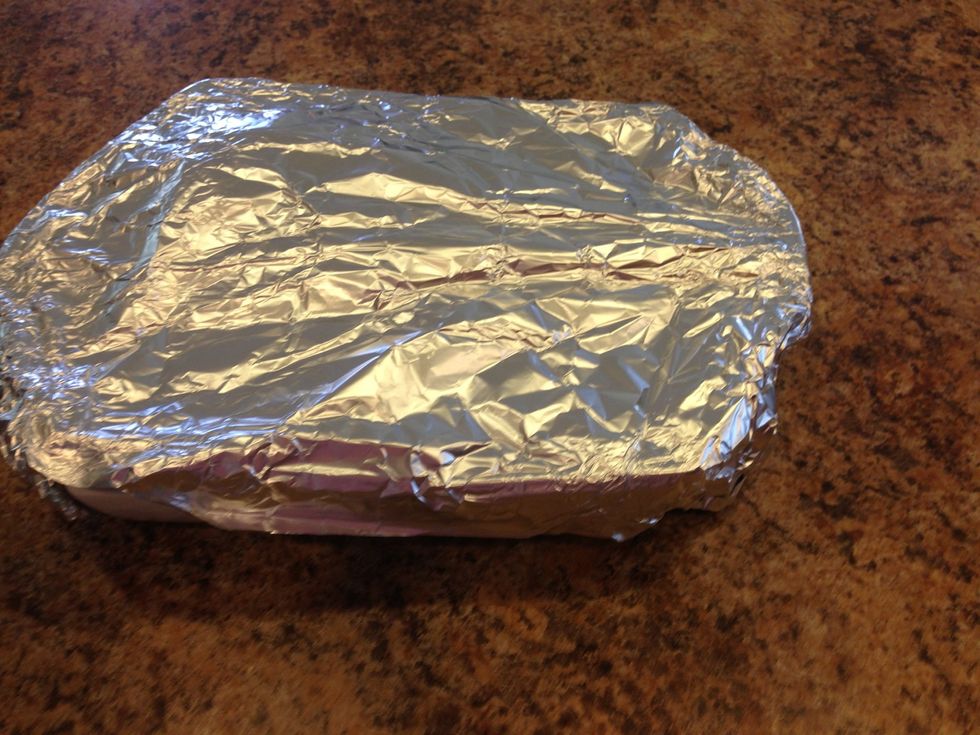 When the chicken is done pull it off the grill and Be sure to cover with foil. This step is critical! When you cover the chicken it seals the heat in and allows the chicken to rest.
Just let the chicken rest for 5-10 minutes and then dive in! You should end up with super delicious moist chicken.
2.0 2 garlic cloves, diced
1.0Tbsp chopped fresh Rosemary
2.0tsp chopped fresh Sage
1.0 1 lemon
1/4c olive oil
Salt and pepper to taste
6.0 Boneless, skinless chicken breast