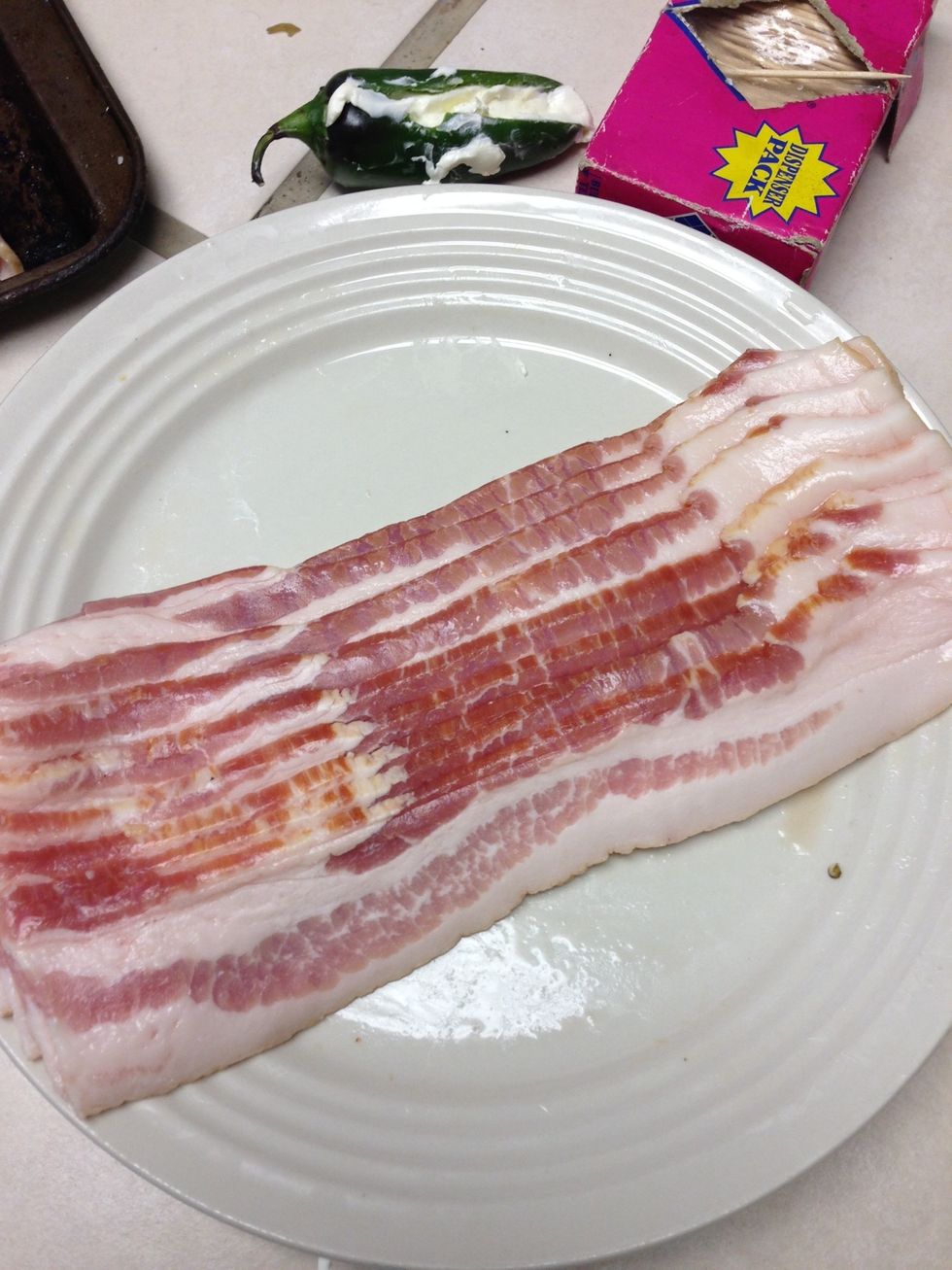 2 lbs bacon thawed & ready to peal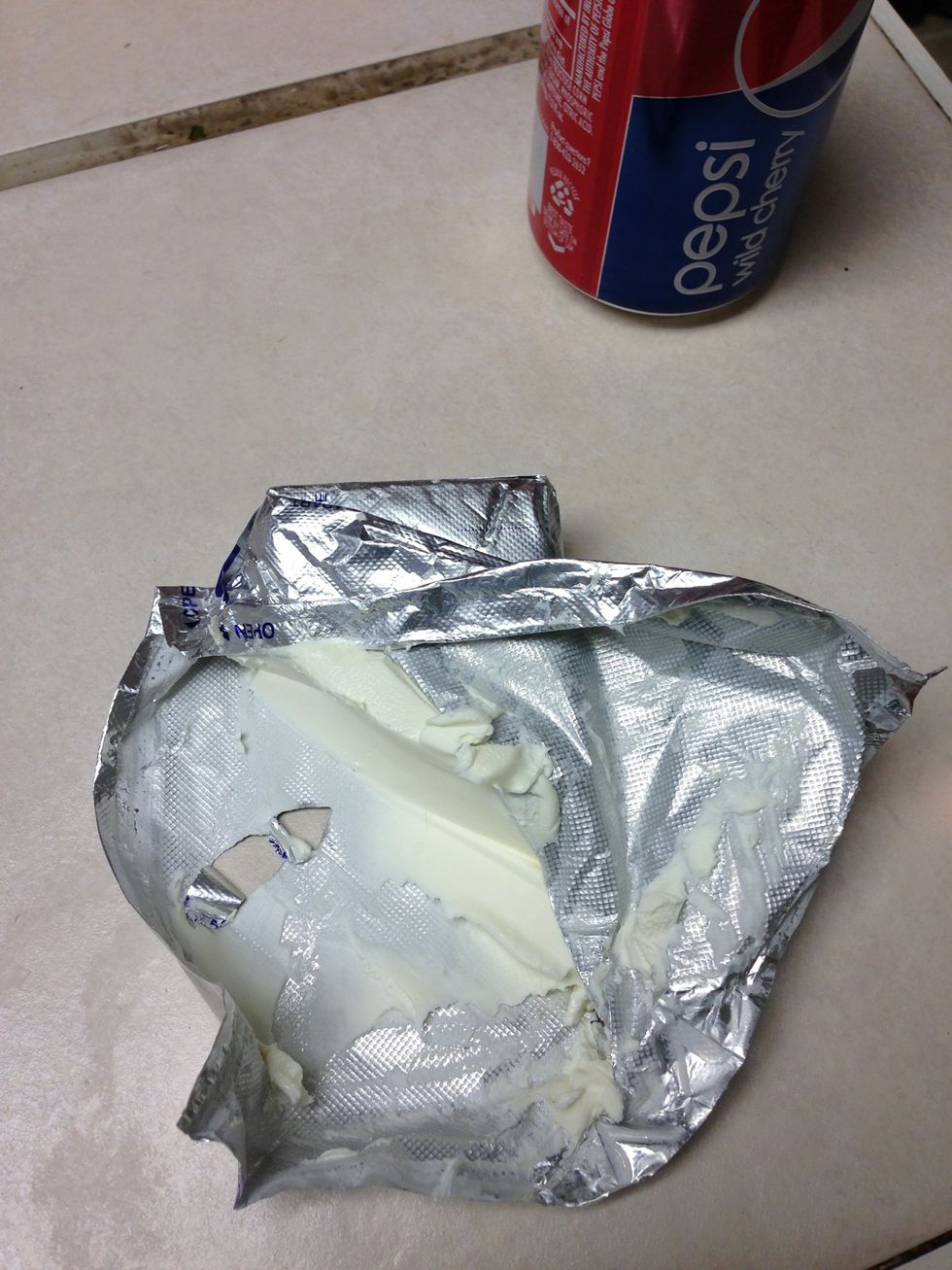 1 lb of cream cheese. Cut into small slices. Big enough to put into the jalapeño.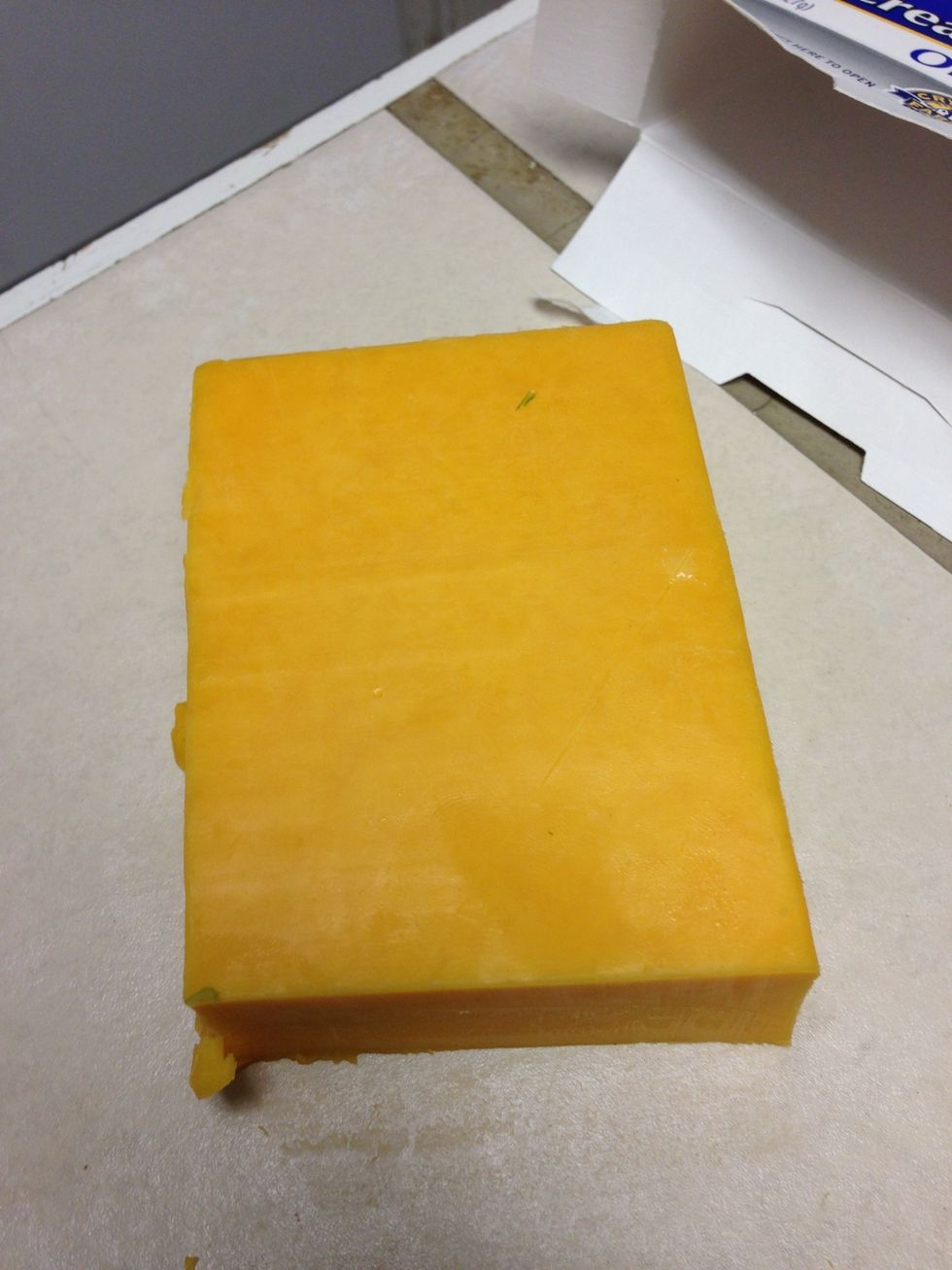 1 lb or smaller block of cheddar cheese. Cut the smaller edges of the cheese, width wise, 1/4 inches to fit into peppers.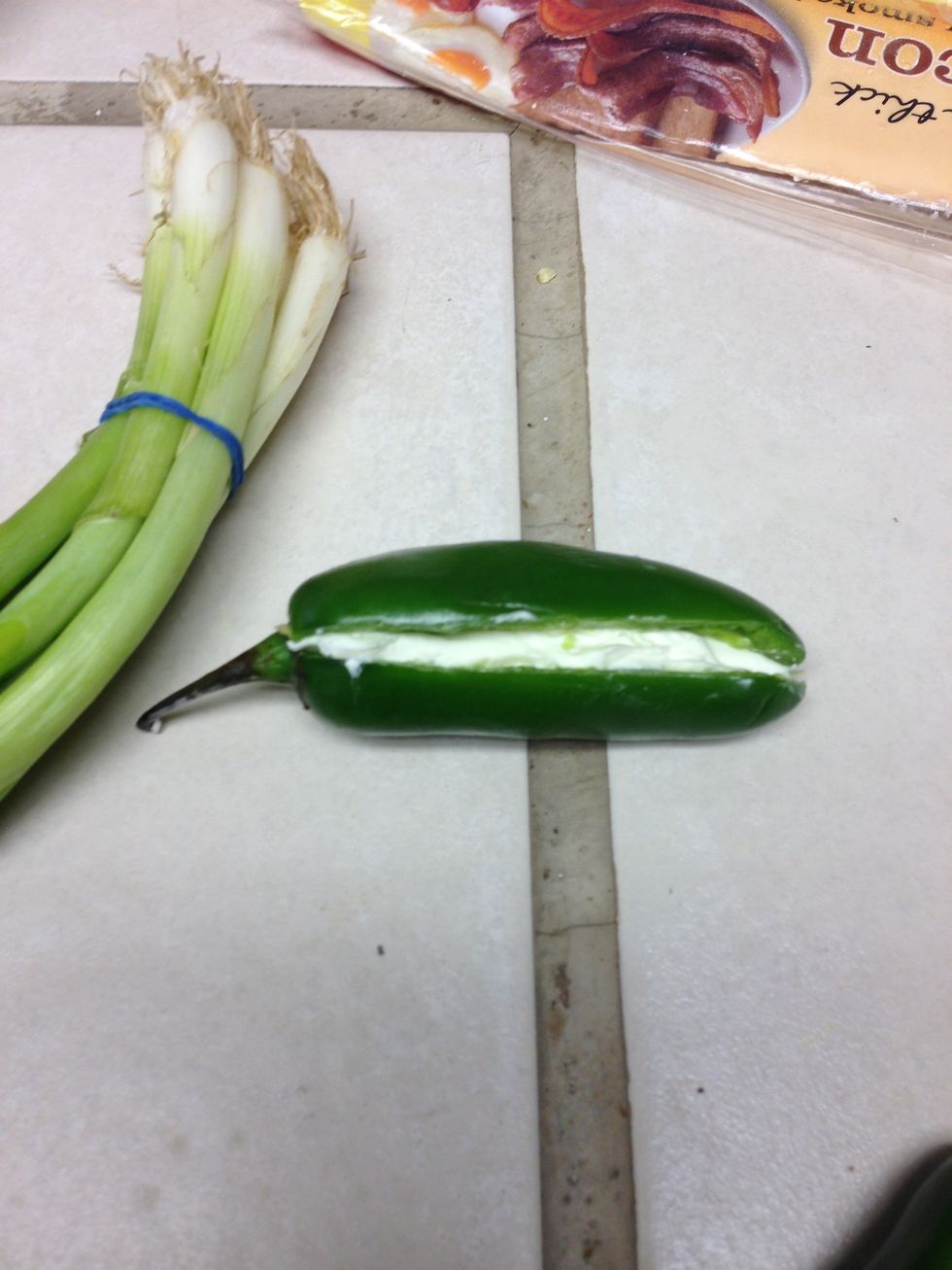 Slice jalapeño length wise. Peel & remove all inners and seeds.Stuff either cream cheese or cheddar cheese in the jalapeño. Example of cream cheese stuffed jalapeño pepper.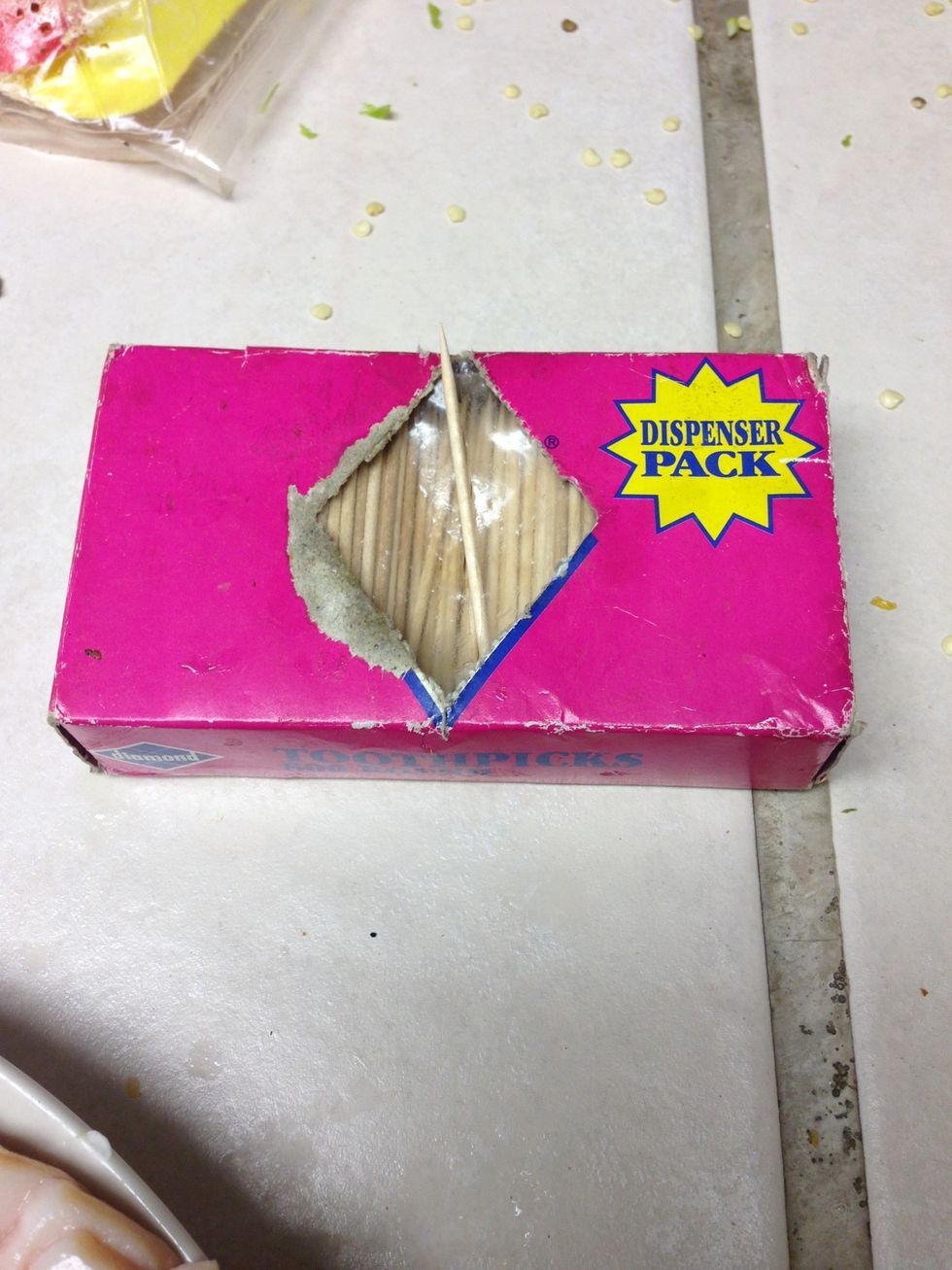 Open toothpicks and have ready for bacon wrapping.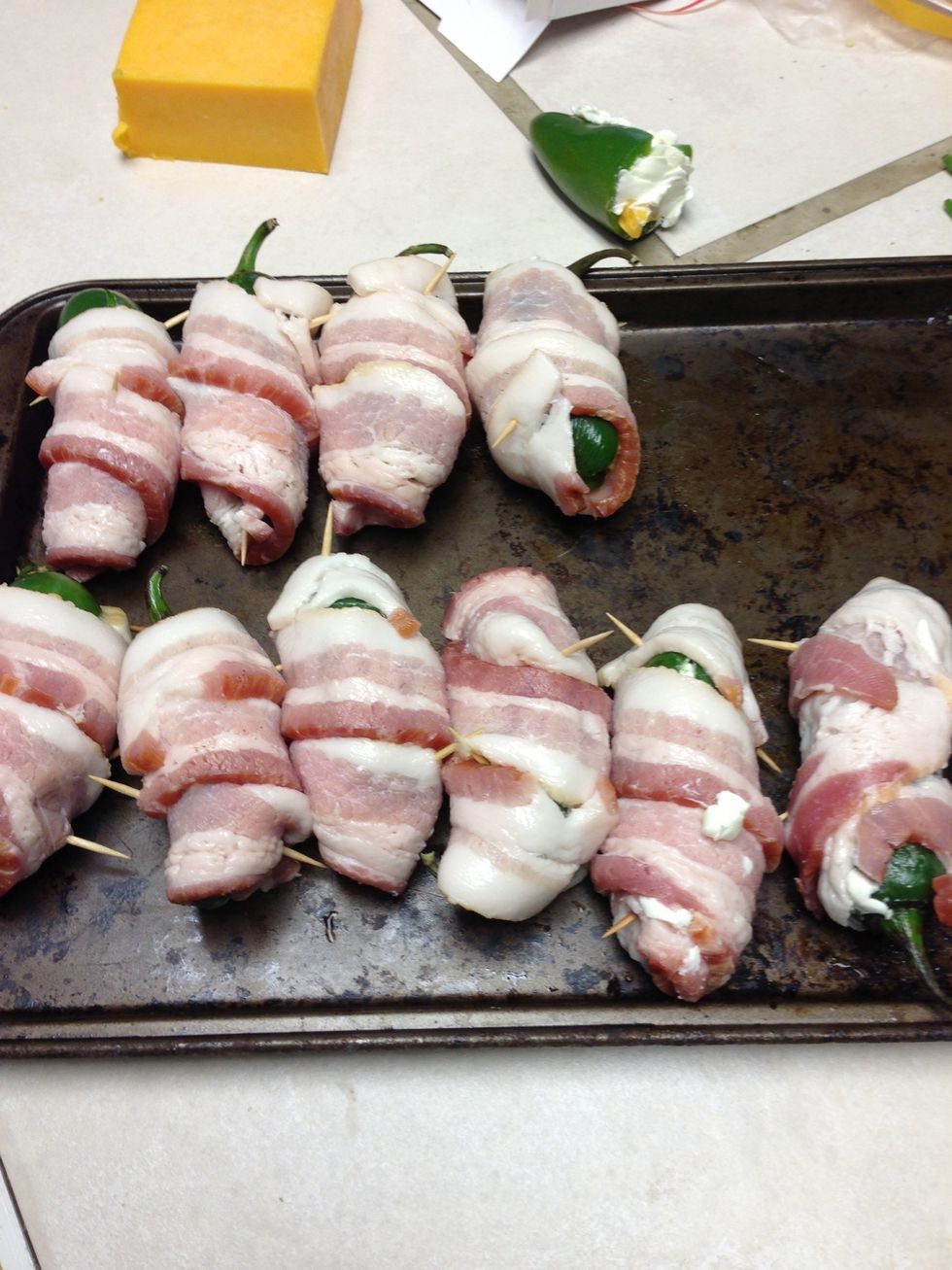 Wrap bacon around jalapeños. Use toothpicks to hold edges of bacon to the jalapeño. Try to cover as much of the cheese as possible.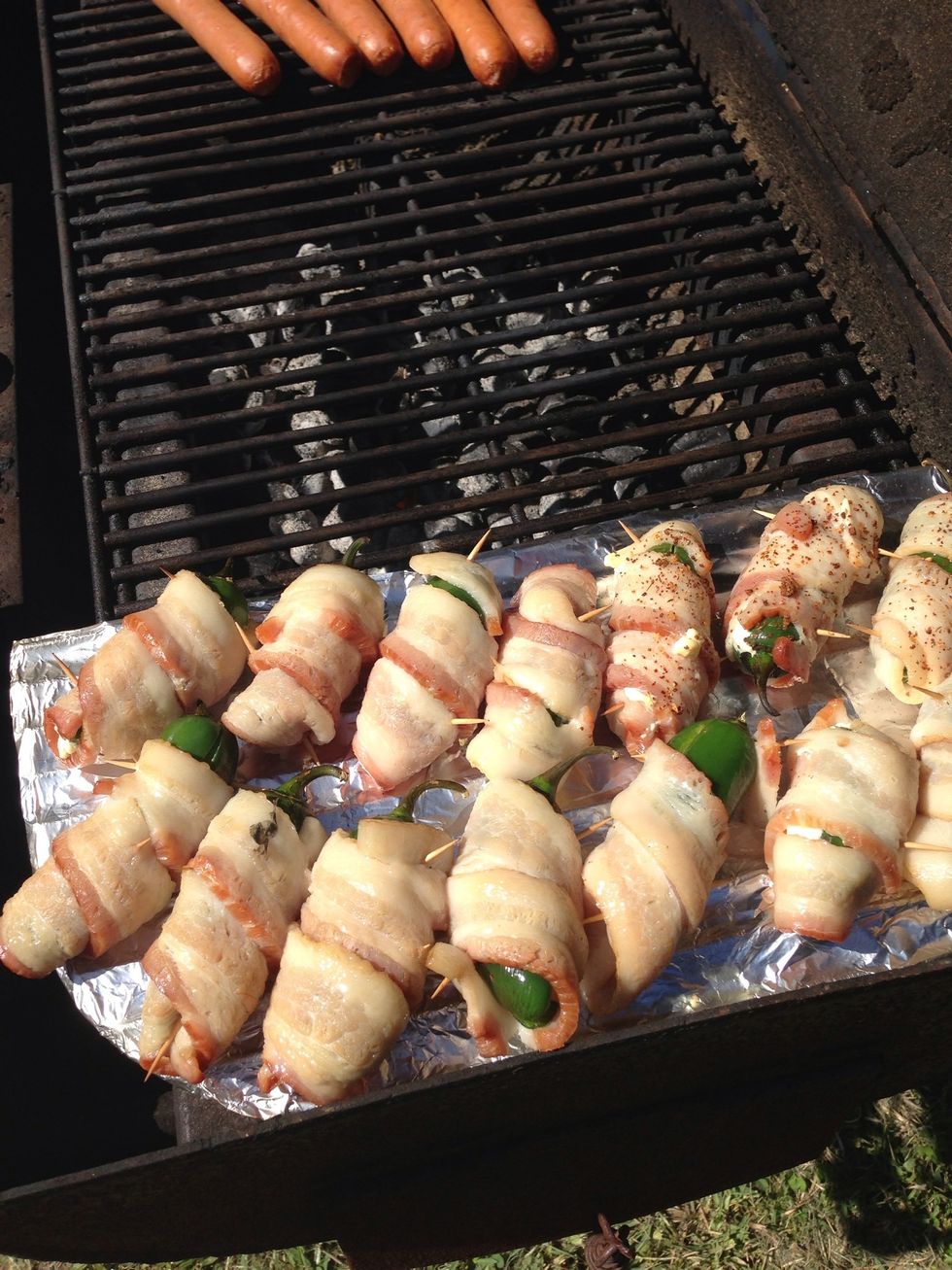 My husband likes to add Mrs. Dash seasoning to his peppers. The jalapeños will be plenty spicy, but if you like extra heat, flavor & flare, add some spice.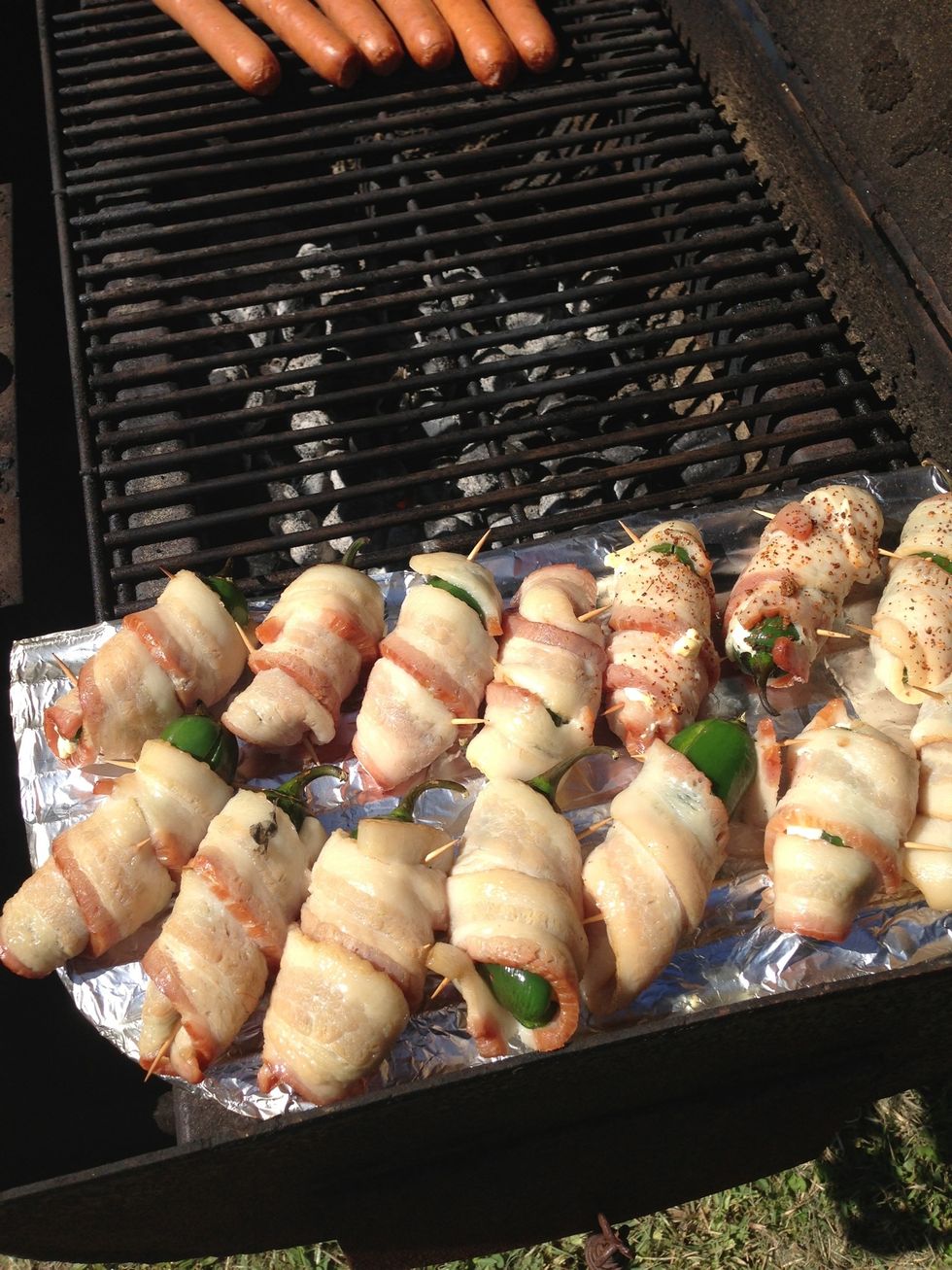 Put jalapeños on the top shelf of the pre heated grill or put on bottom right layer of the grill wrapped in aluminum foil. Depending on the heat, cook jalapeños until the bacon is fully cooked.
Cook cook cook. Smell the yummy bacon...cook & wait cooked. Apprx 30 min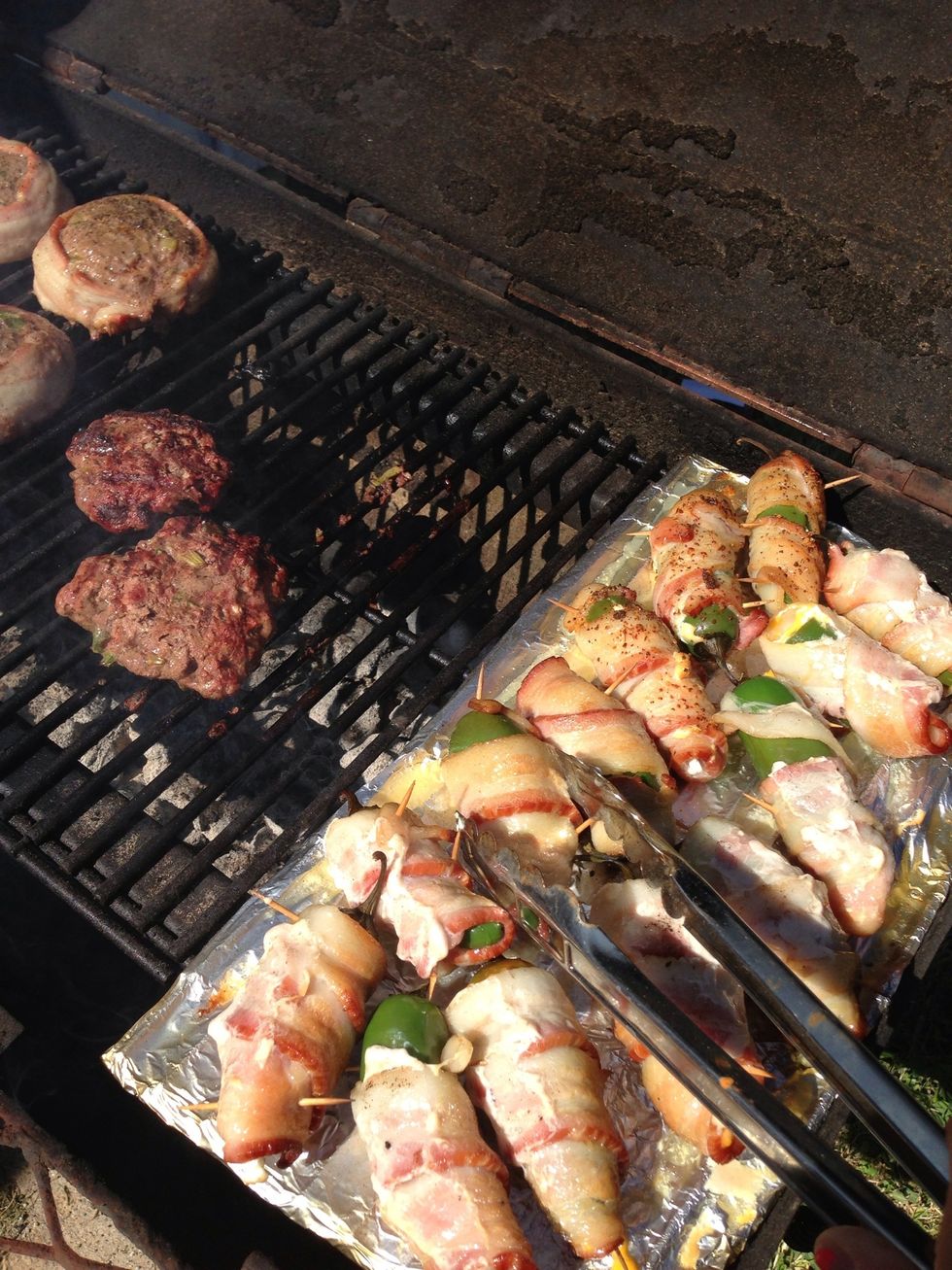 Flip the jalapeños to make sure the bacon fully cooks. Aprx 30 minutes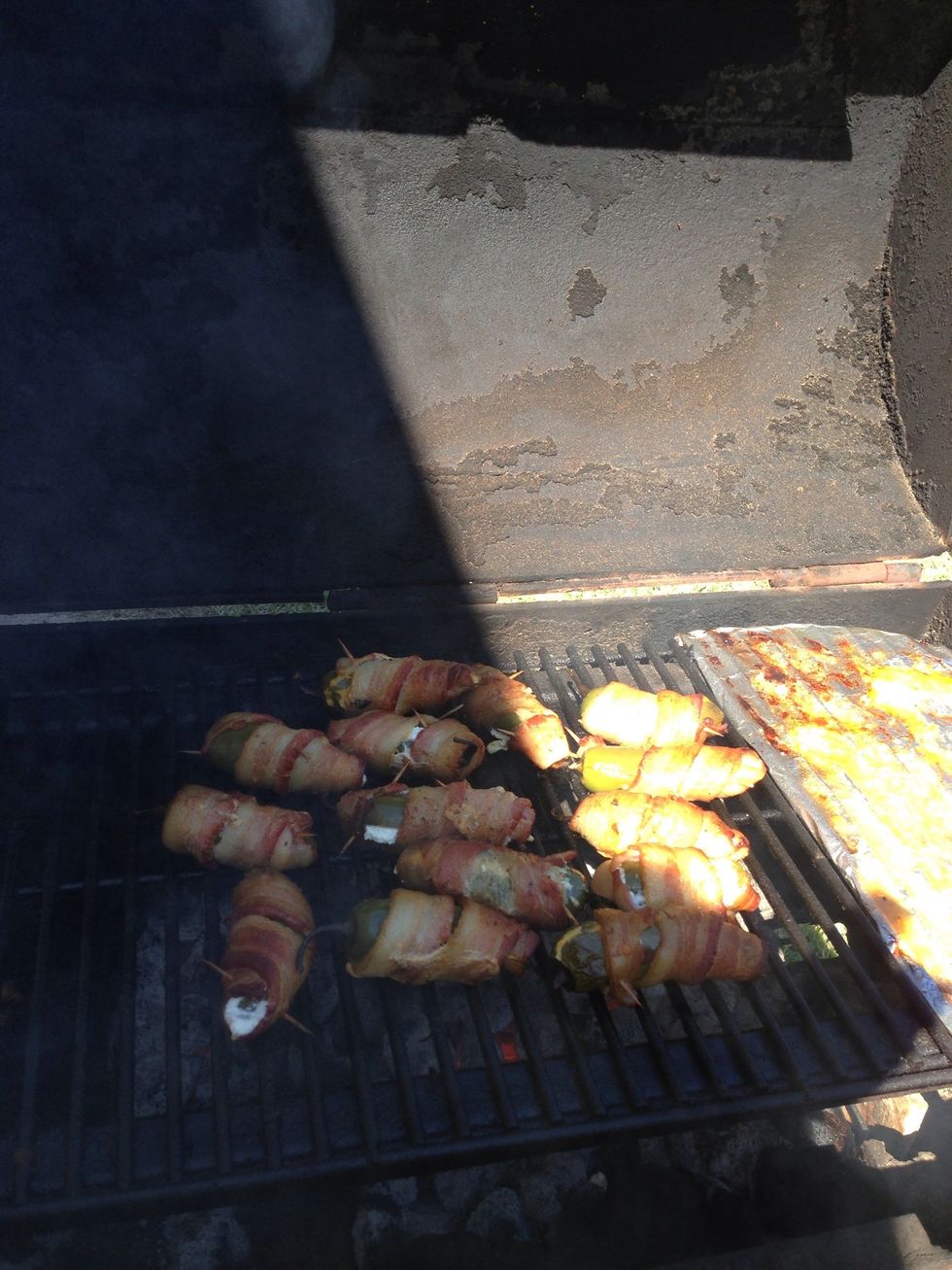 Move jalapeños to center of grill after all other food items are cooked to seer the bacon. Aprx 45-60 min after grilling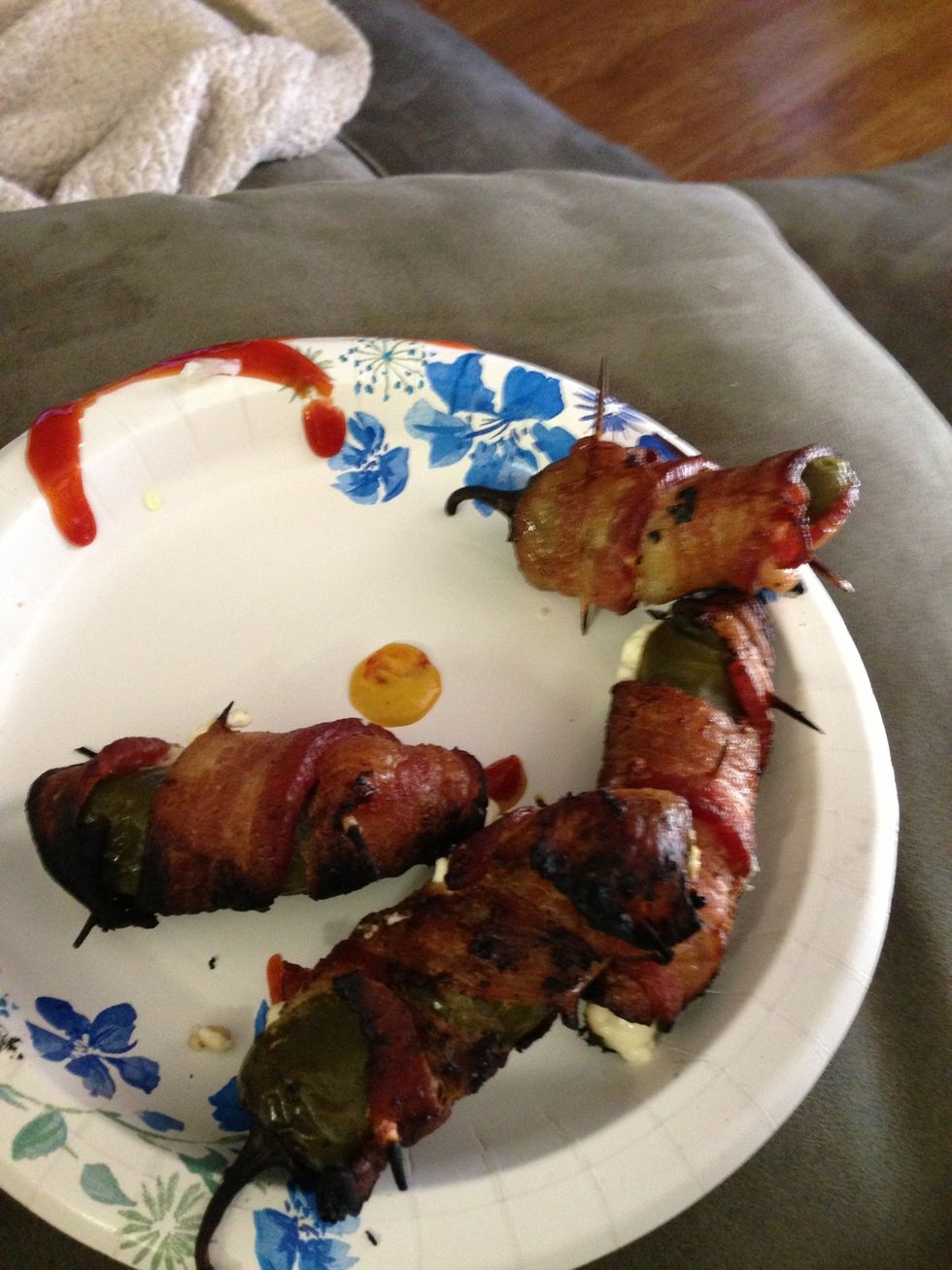 Devour
2 lbs jalapeños
8 oz cream cheese
2 lbs bacon
1 lb cheddar cheese
1 handsome husband to use the grill.