This is a really easy dish that tastes really exotic and can be made vegan by simply omitting fish sauce as well as chicken broth and using vegetable bouillon instead. Serve over jasmine rice or w/out
392
To get started you will probably need to bring a list of these supplies with you to the Asian grocery store(unless you already have them of course).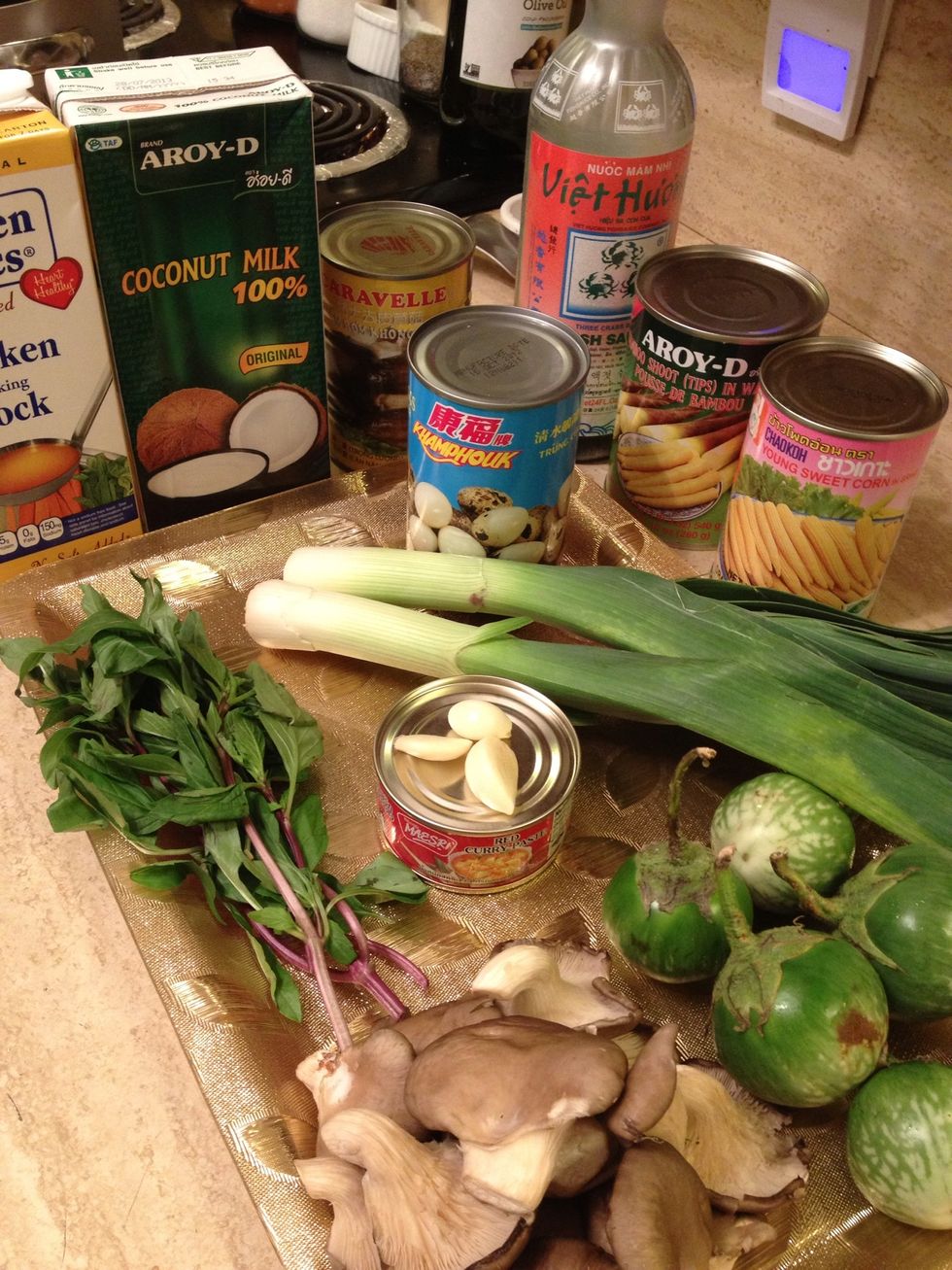 What you'll need. If you don't like some of the ingredients, just use what you have...anything can taste good in this curry dish(ex: zucchini, cauliflower, cabbage, potato...etc). It's all good!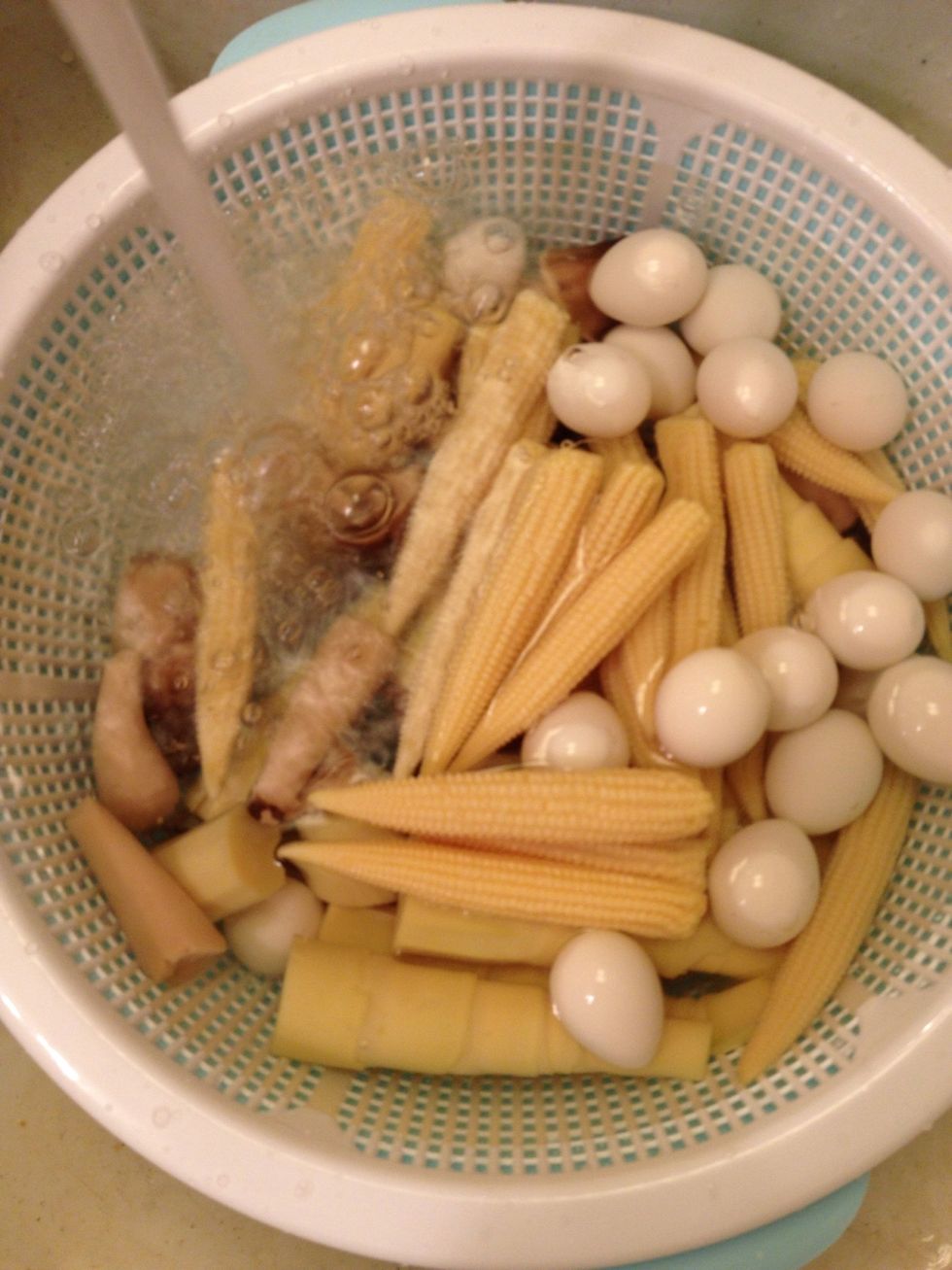 Thoroughly rinse all the canned ingredients.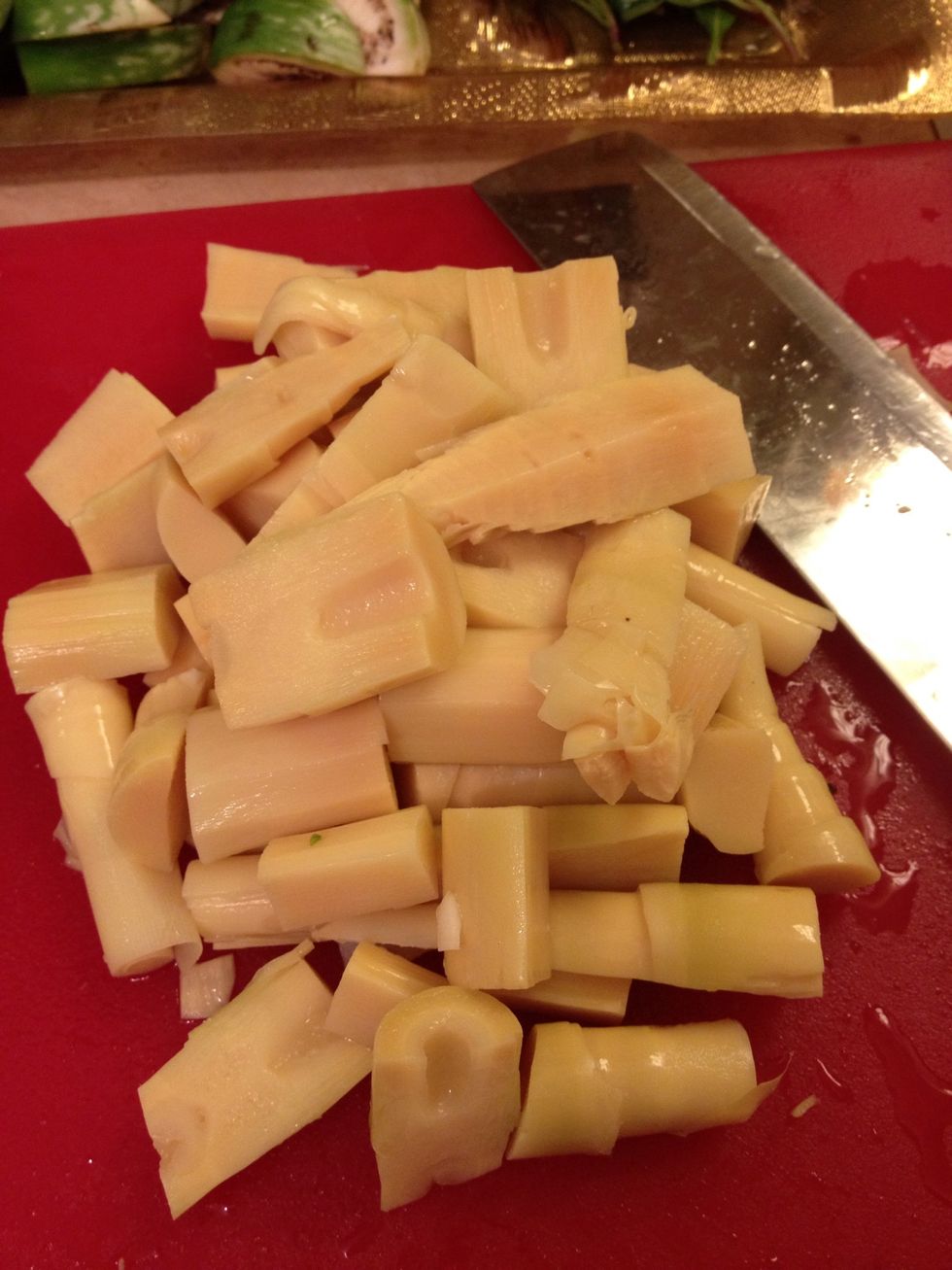 Cut the bamboo into bite sized pieces.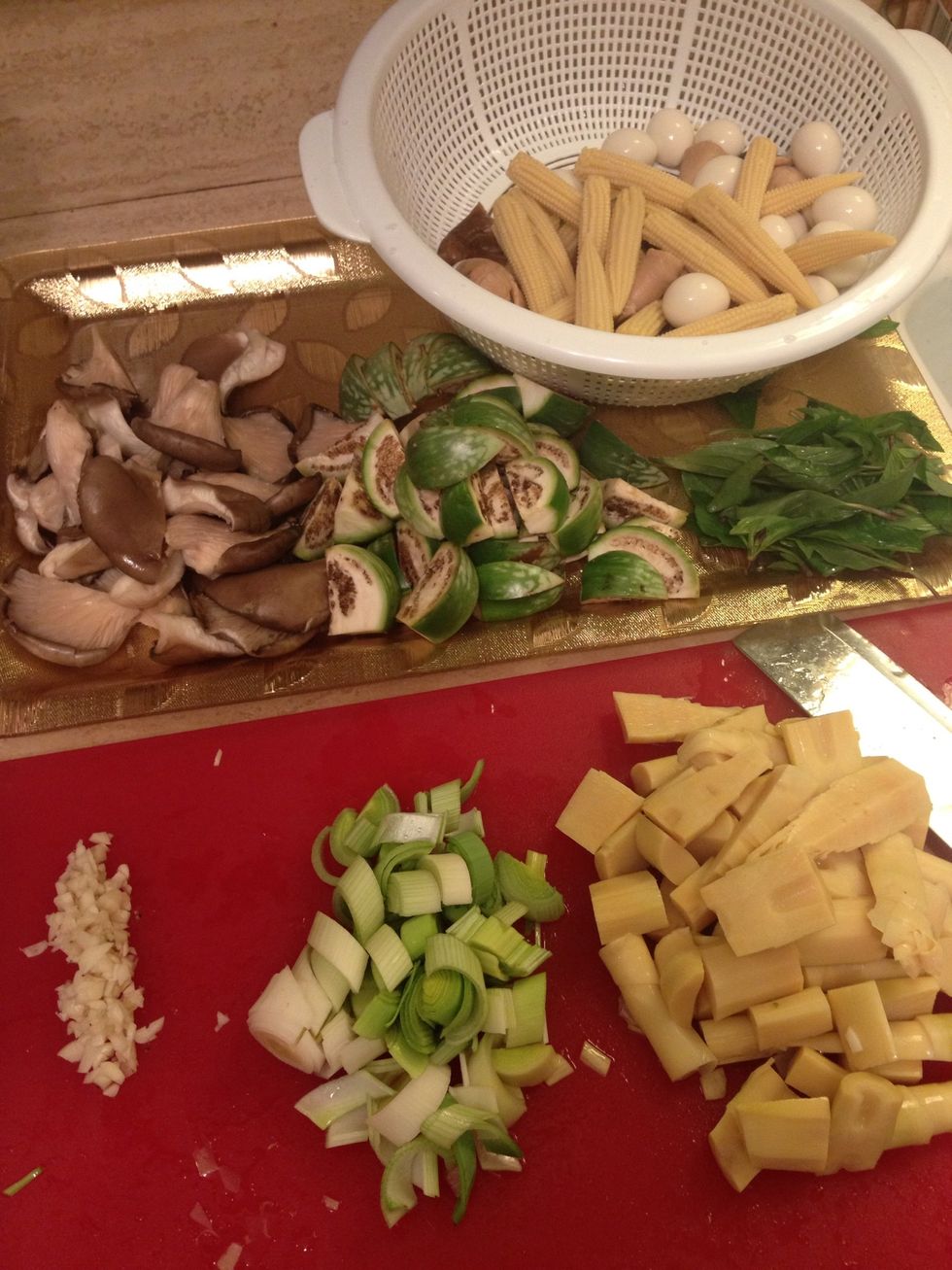 Rinse all your veggies/mushrooms very well and pat dry. Then mince the garlic and cut everything else into your desired 'bite-size'. Tear the basil leaves off the branches.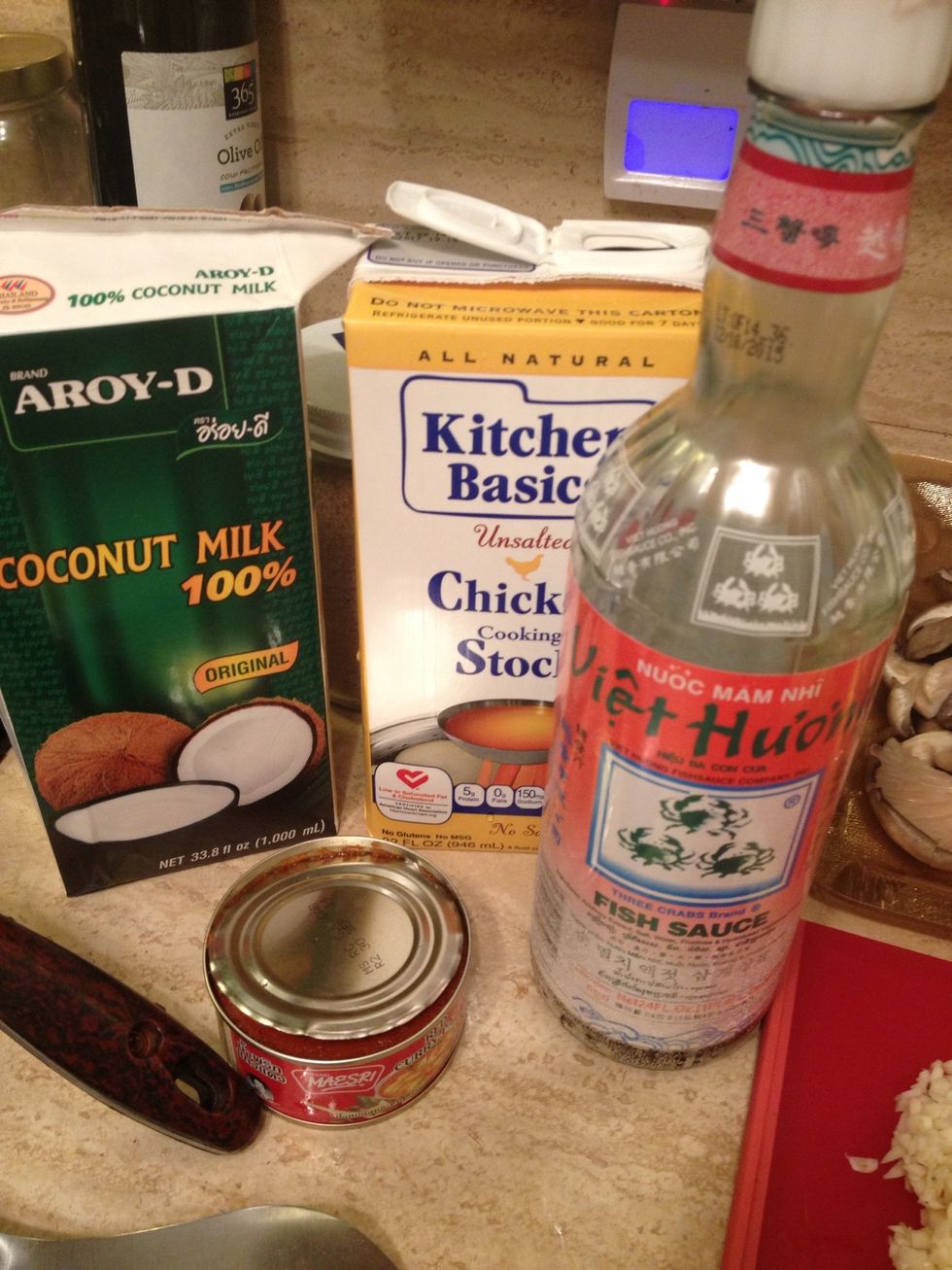 Get your other ingredients ready to go(open cans, tear openings for broth etc).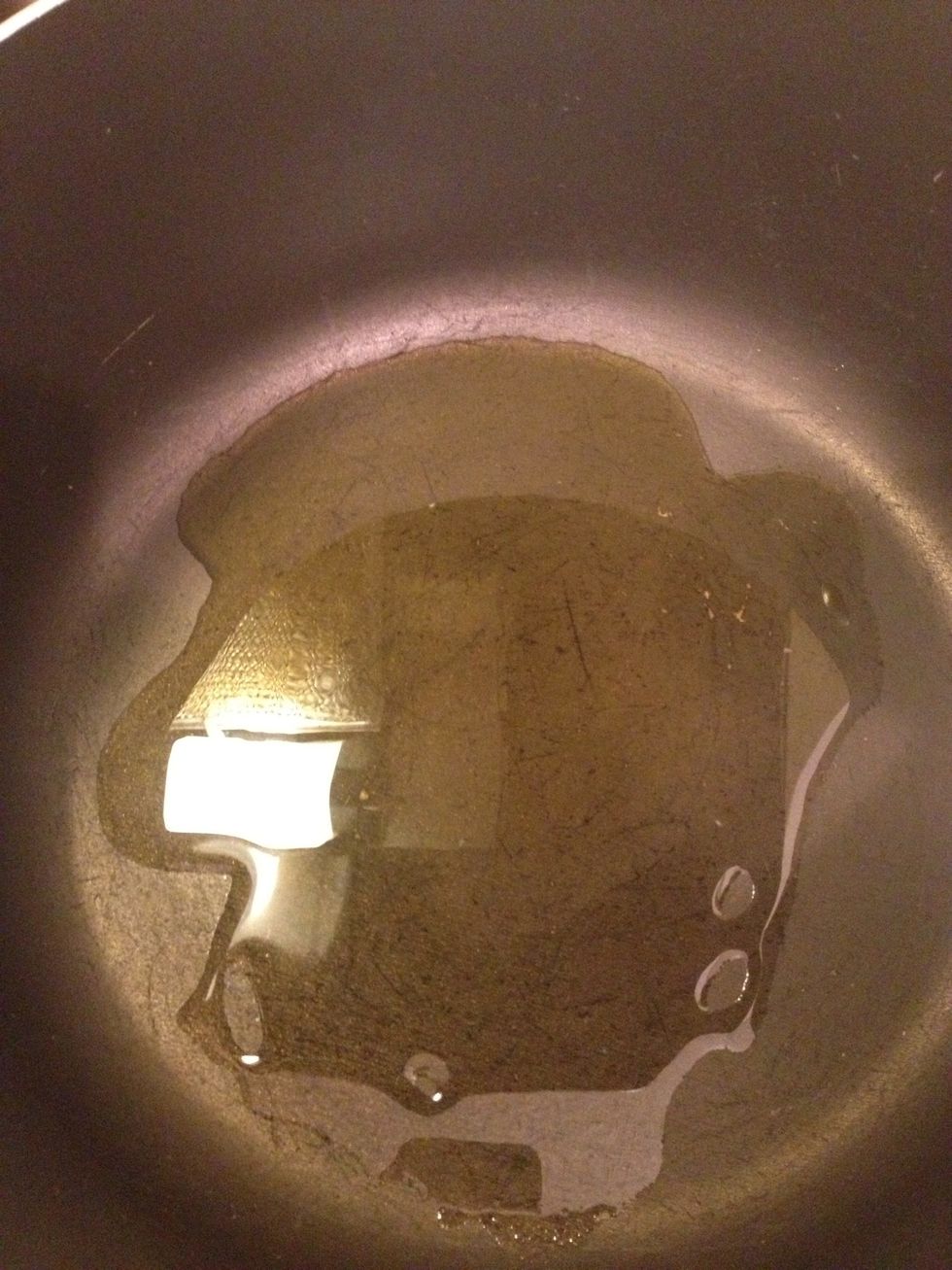 In a medium pot, heat some oil on medium high heat.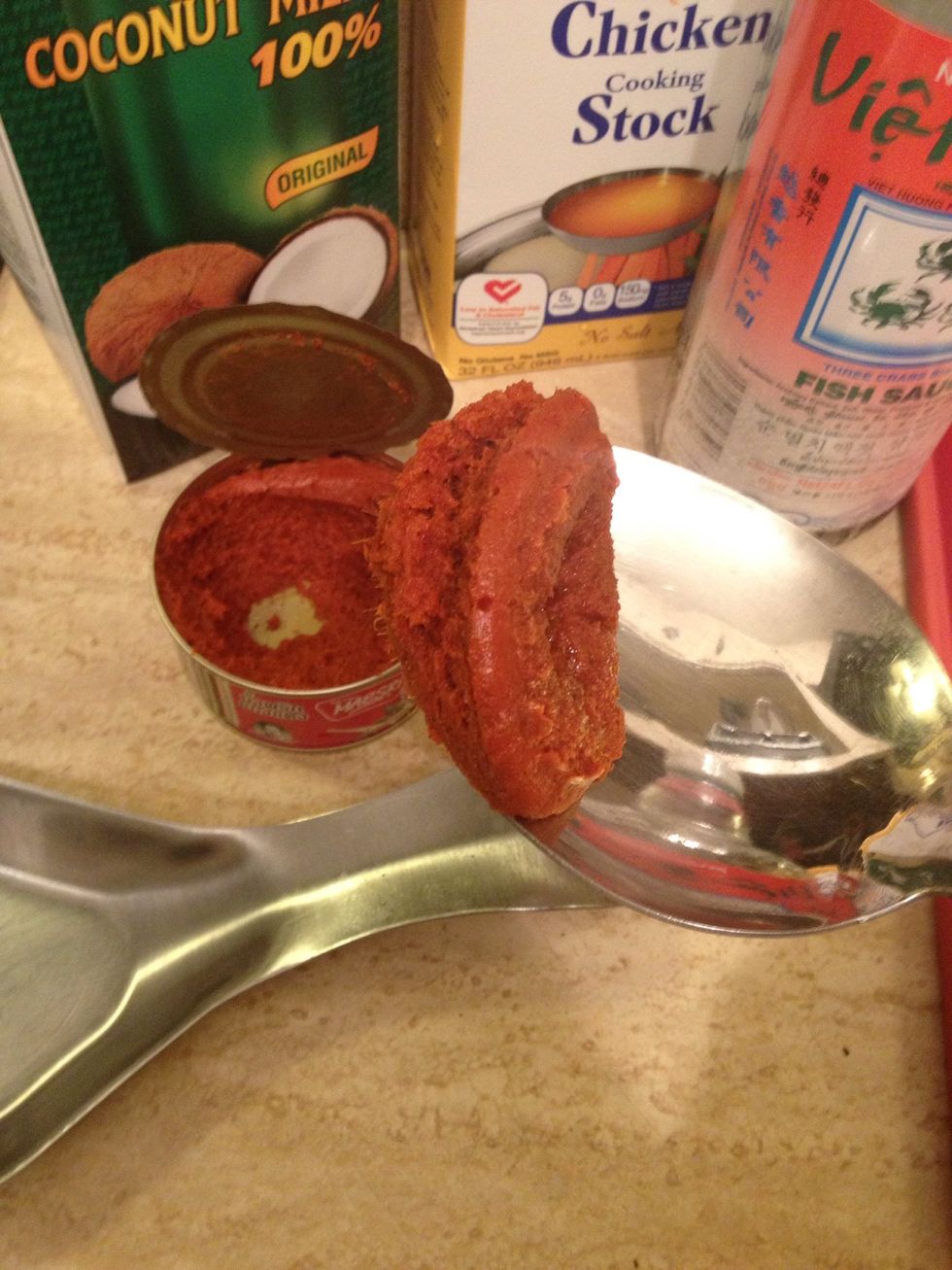 Once oil is heated, add the eggplants, leeks and garlic and stir fry for a couple minutes. Then add this red curry paste...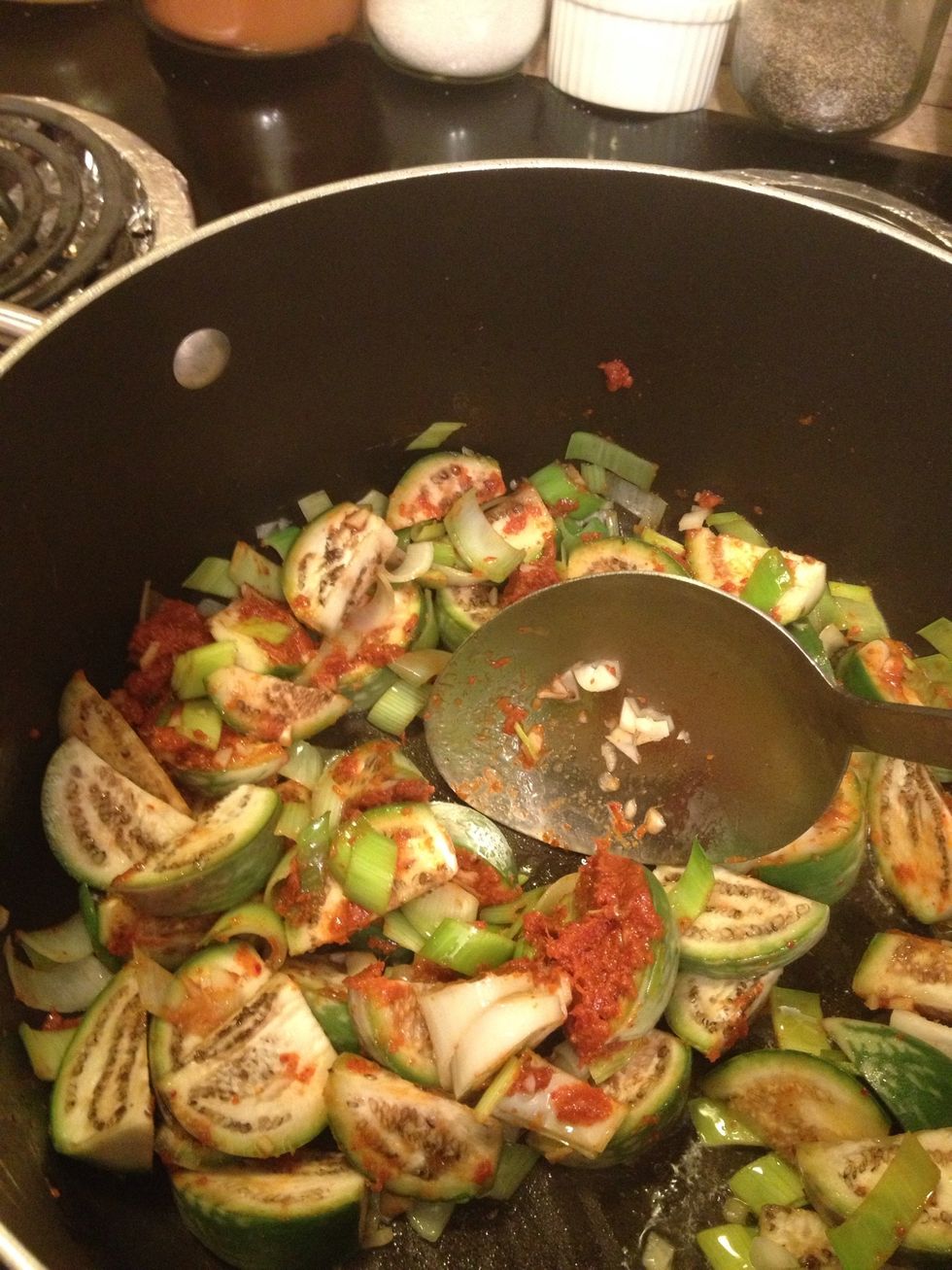 Stir fry the paste until everything is coated.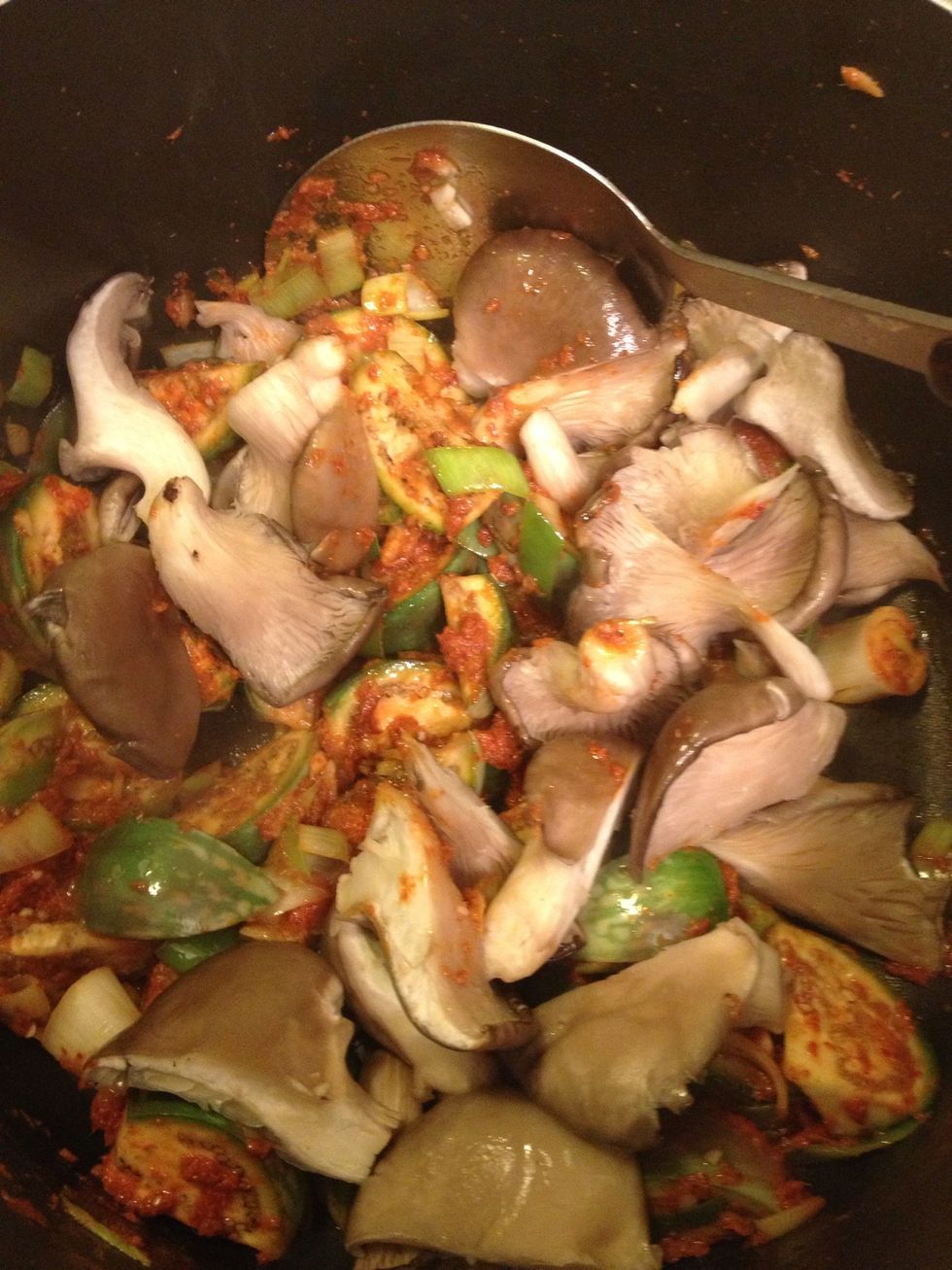 Now add the fresh oyster mushroom.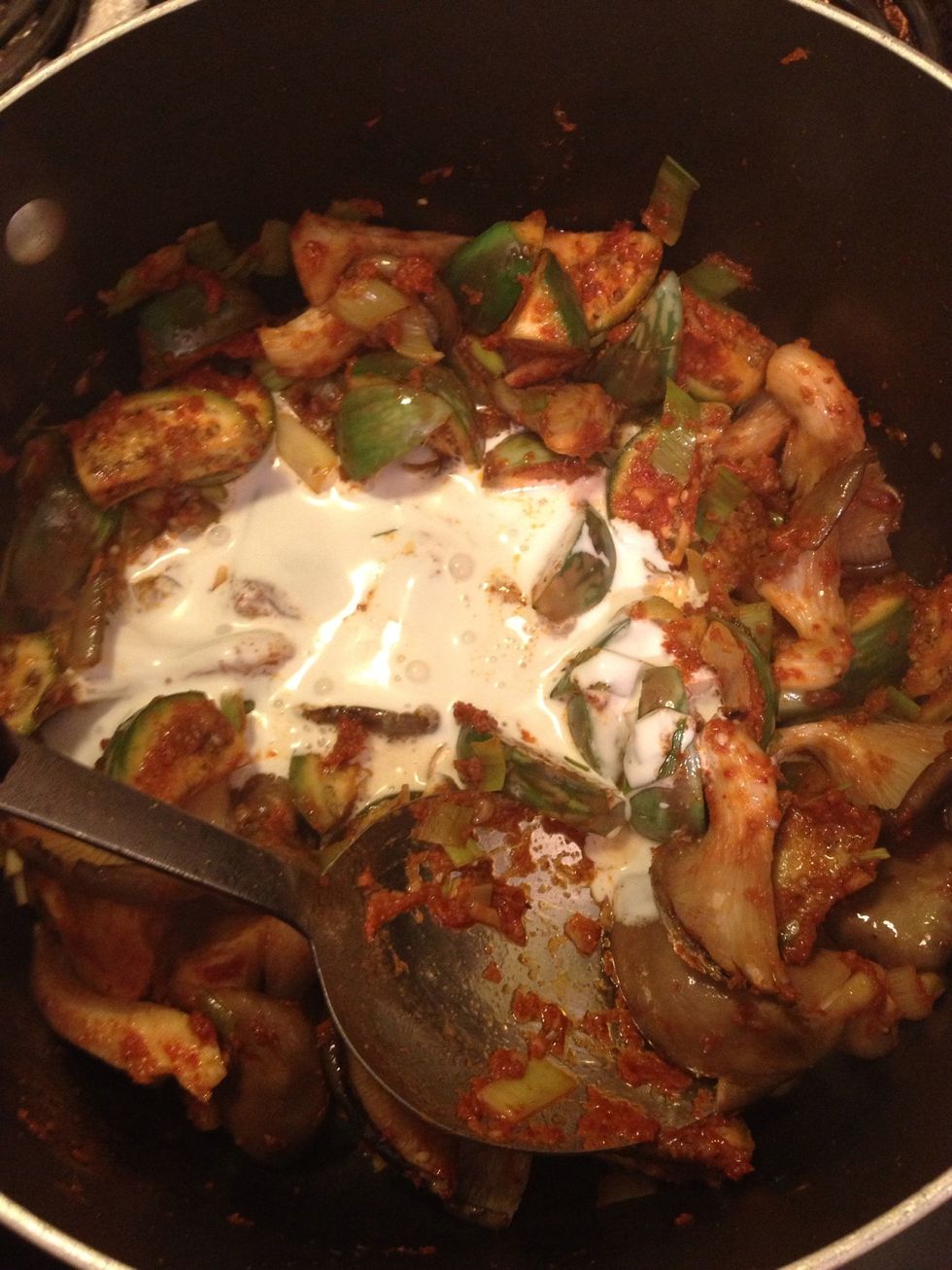 Scoop out the top part of your coconut milk..(the top is where the rich cream floats and has a fattier content.) Add to the stirfry and coated well. Let the coconut milk start to bubble up.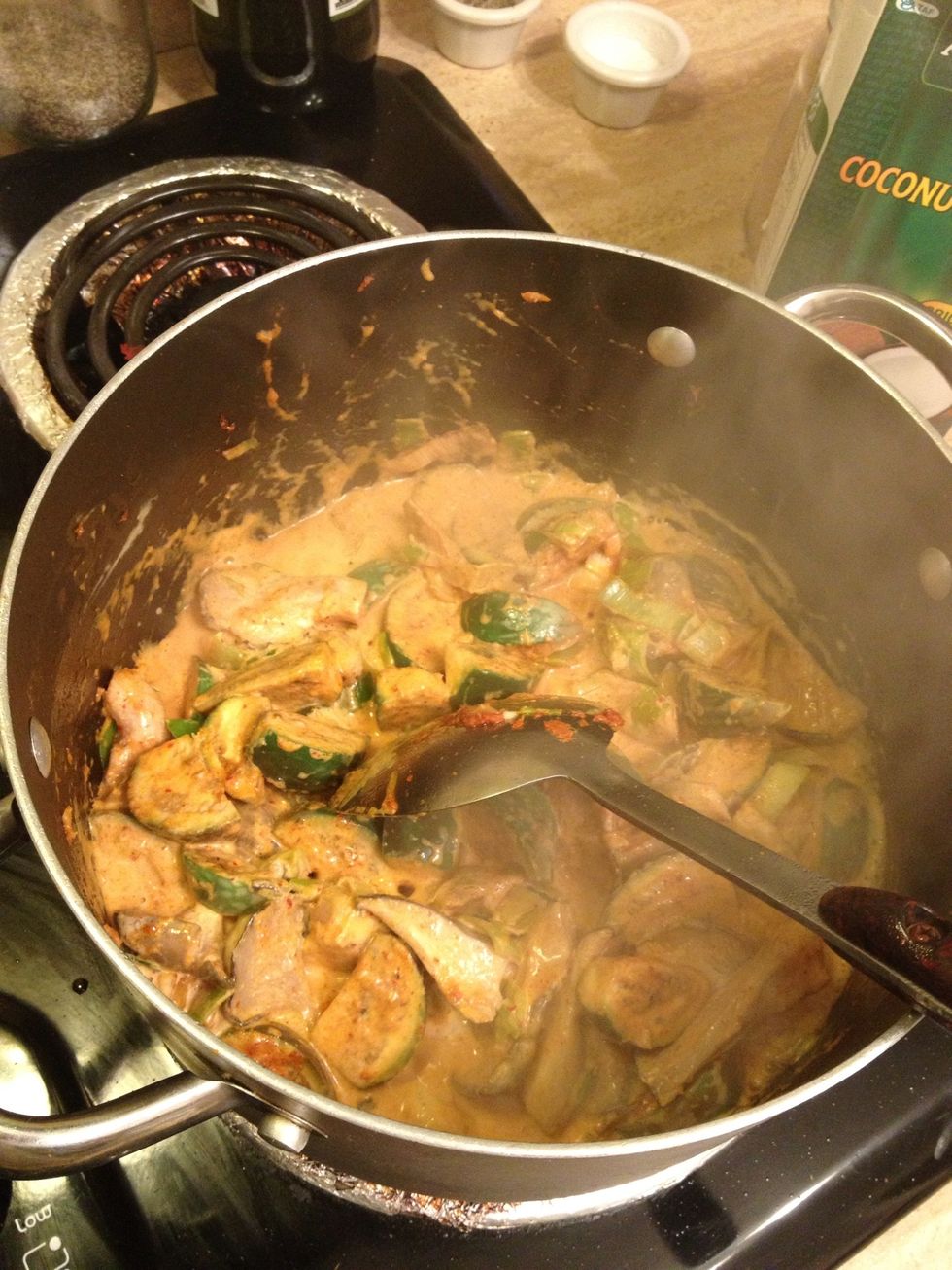 It will turn into a yellow color at this point. Smells great!
Go ahead and add the remaining canned ingredients.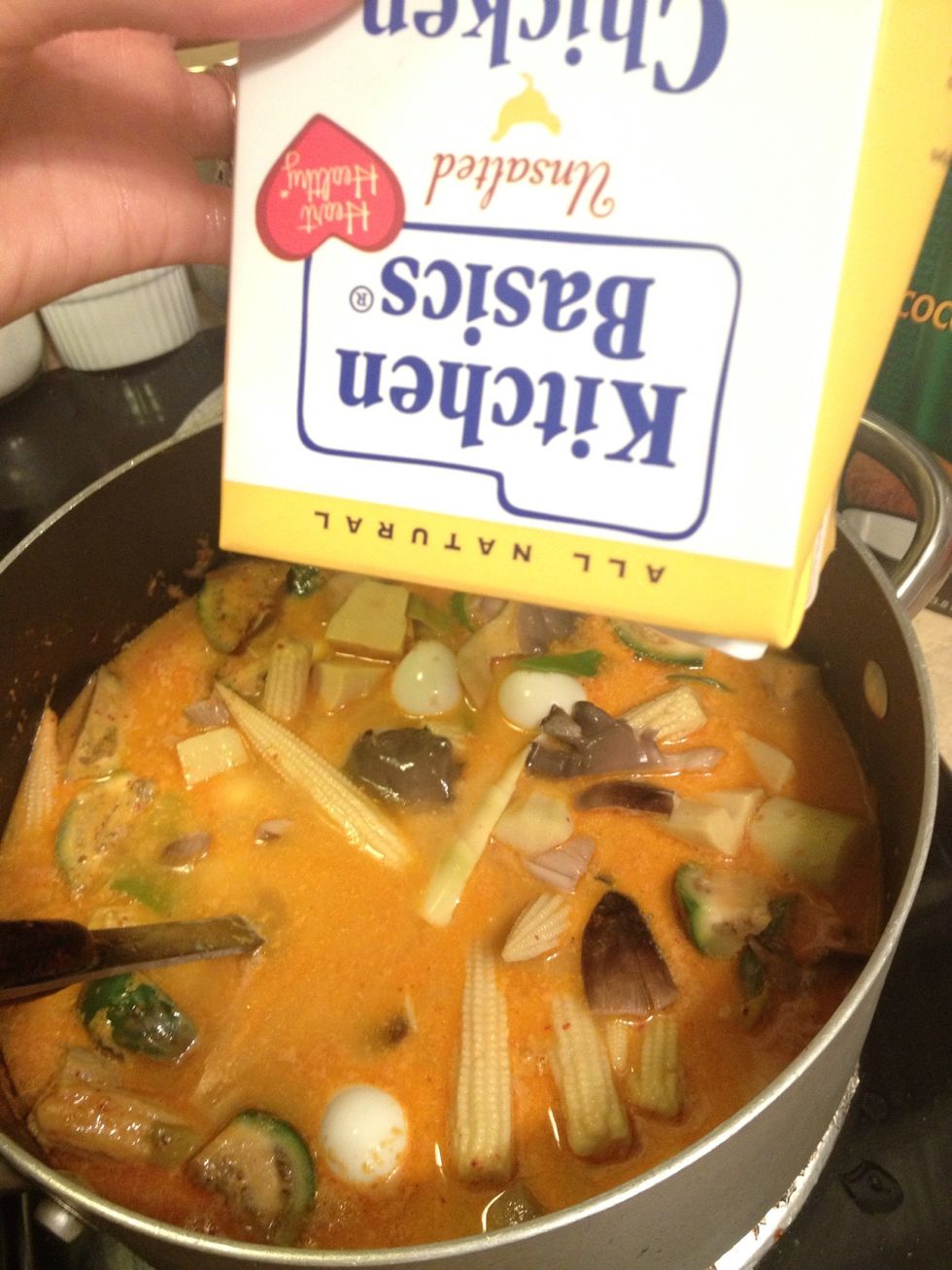 Add the entire box chicken broth.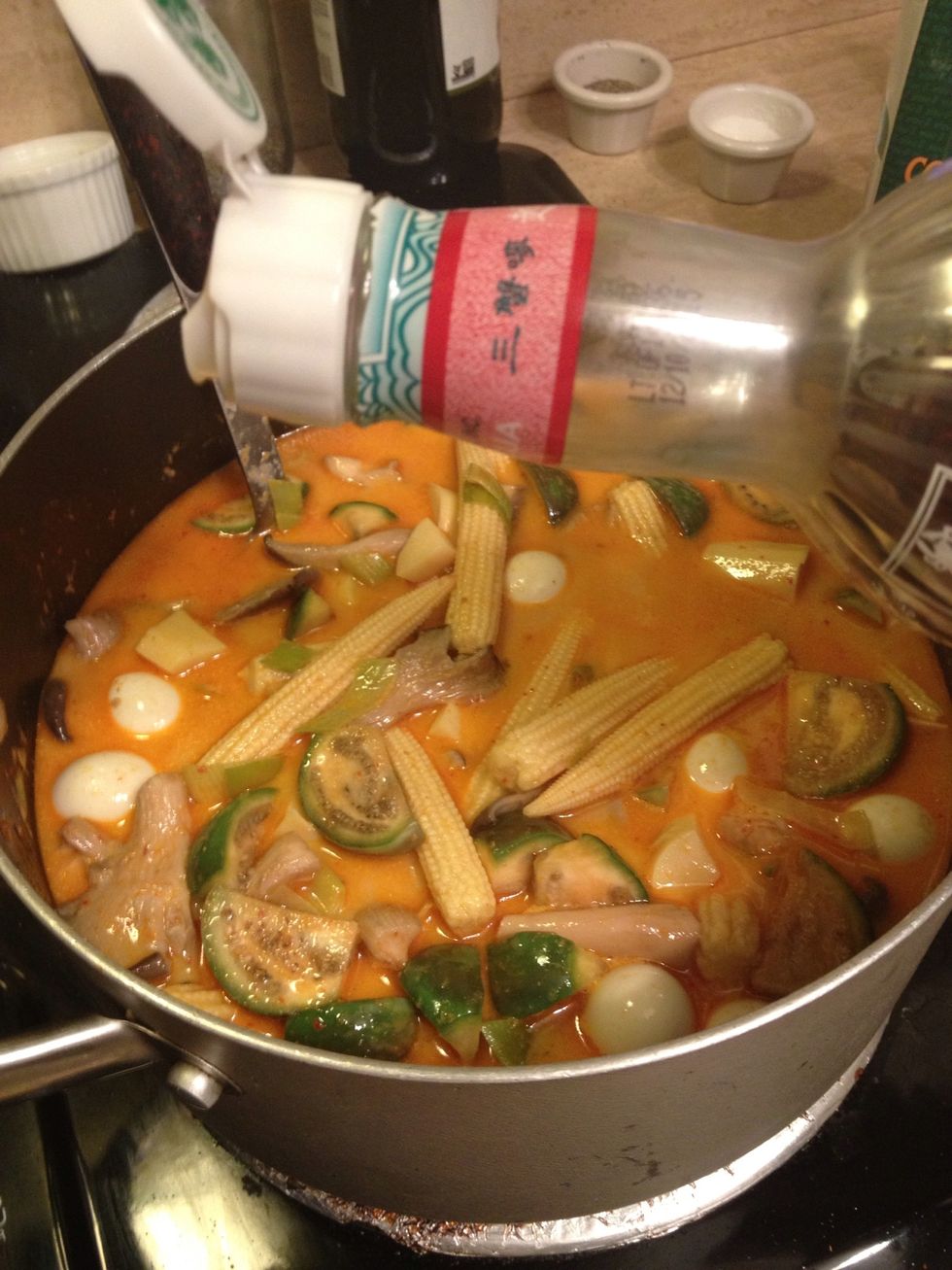 Add a tablespoon of fish sauce and taste. Adjust the seasonings. I ended up adding some agave to add a bit more sweetness.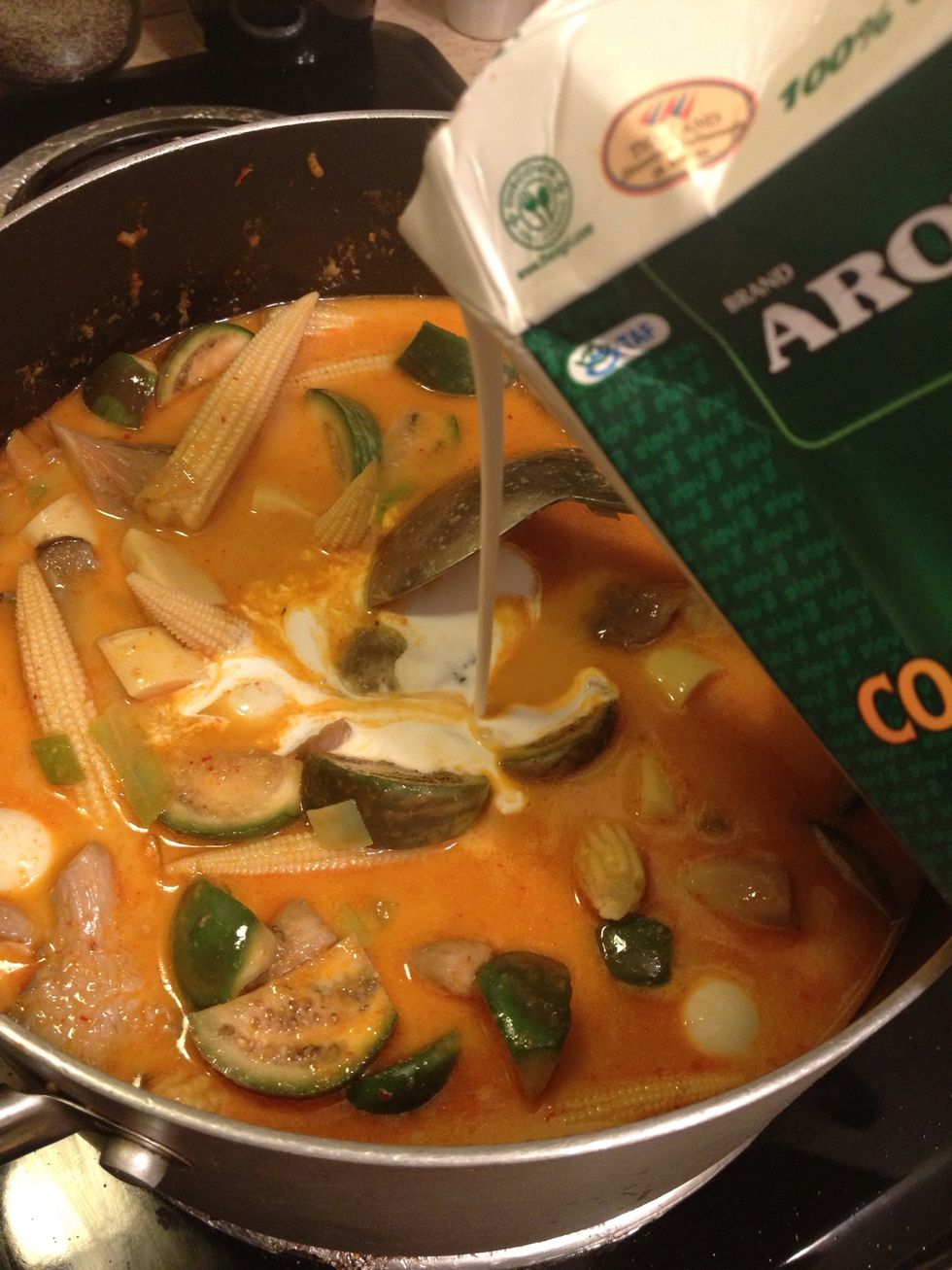 Now add the additional two cups of coconut milk and stir.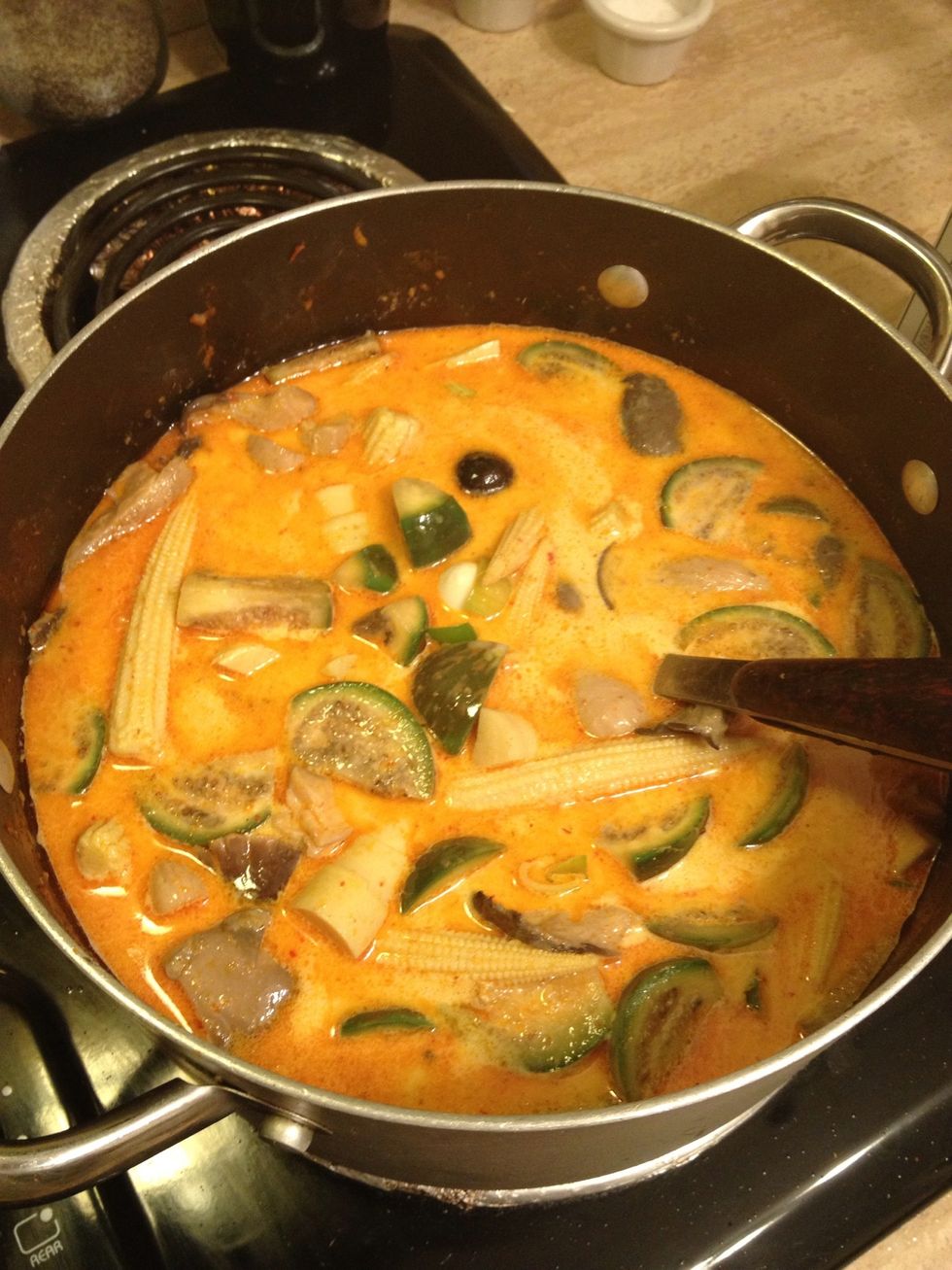 Give it a good stir and bring to a boil.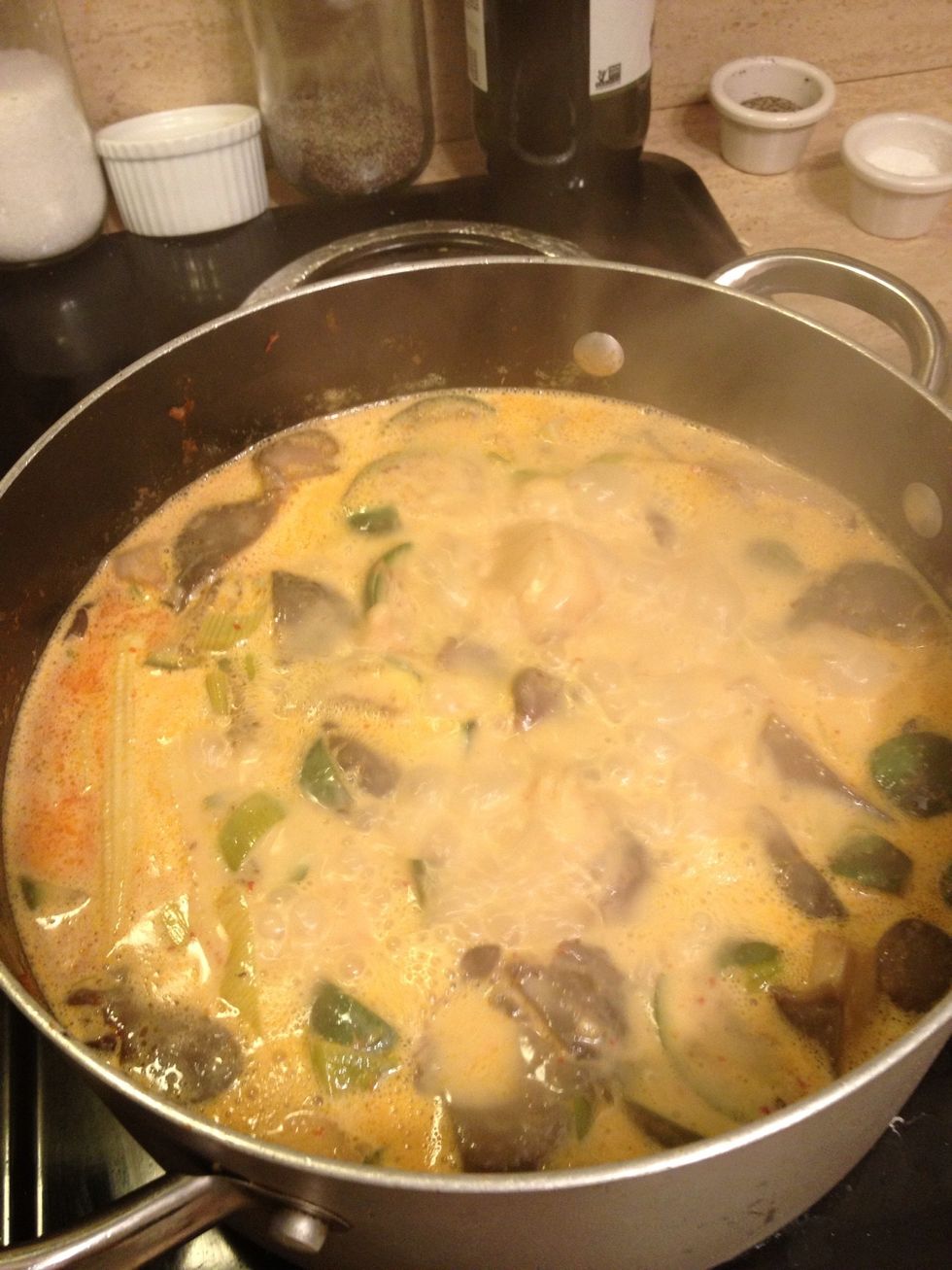 At full boil, bring the heat down to a simmer and cover with a lid.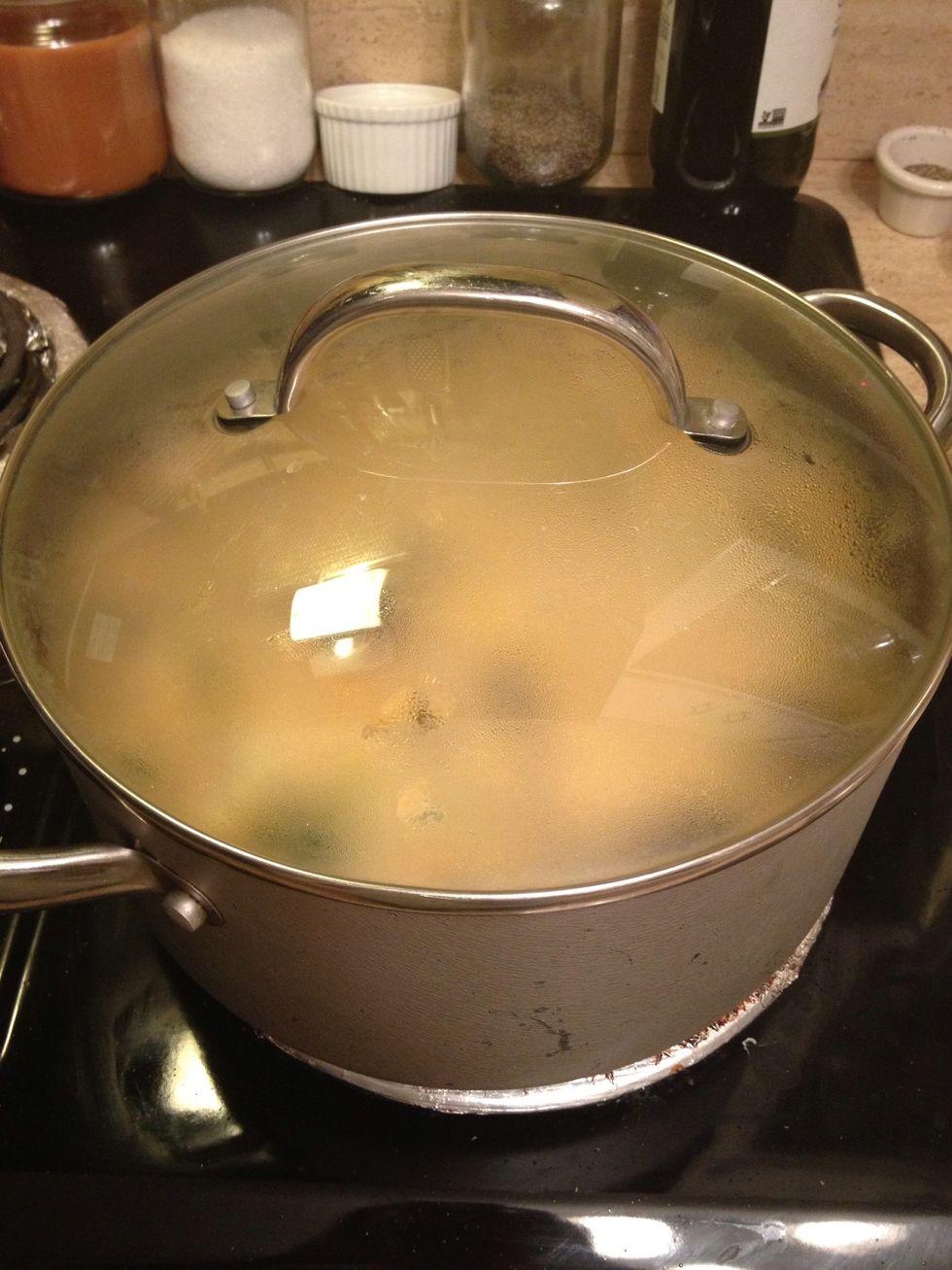 I had the dial at 4 o'clock. Leave it in there for about 20-30 min or so just enough to soften the eggplants. You may want to stir every ten minutes to cook the eggplants evenly.
Voila!! Beautiful, rich, sweet and savory with exotic flavors.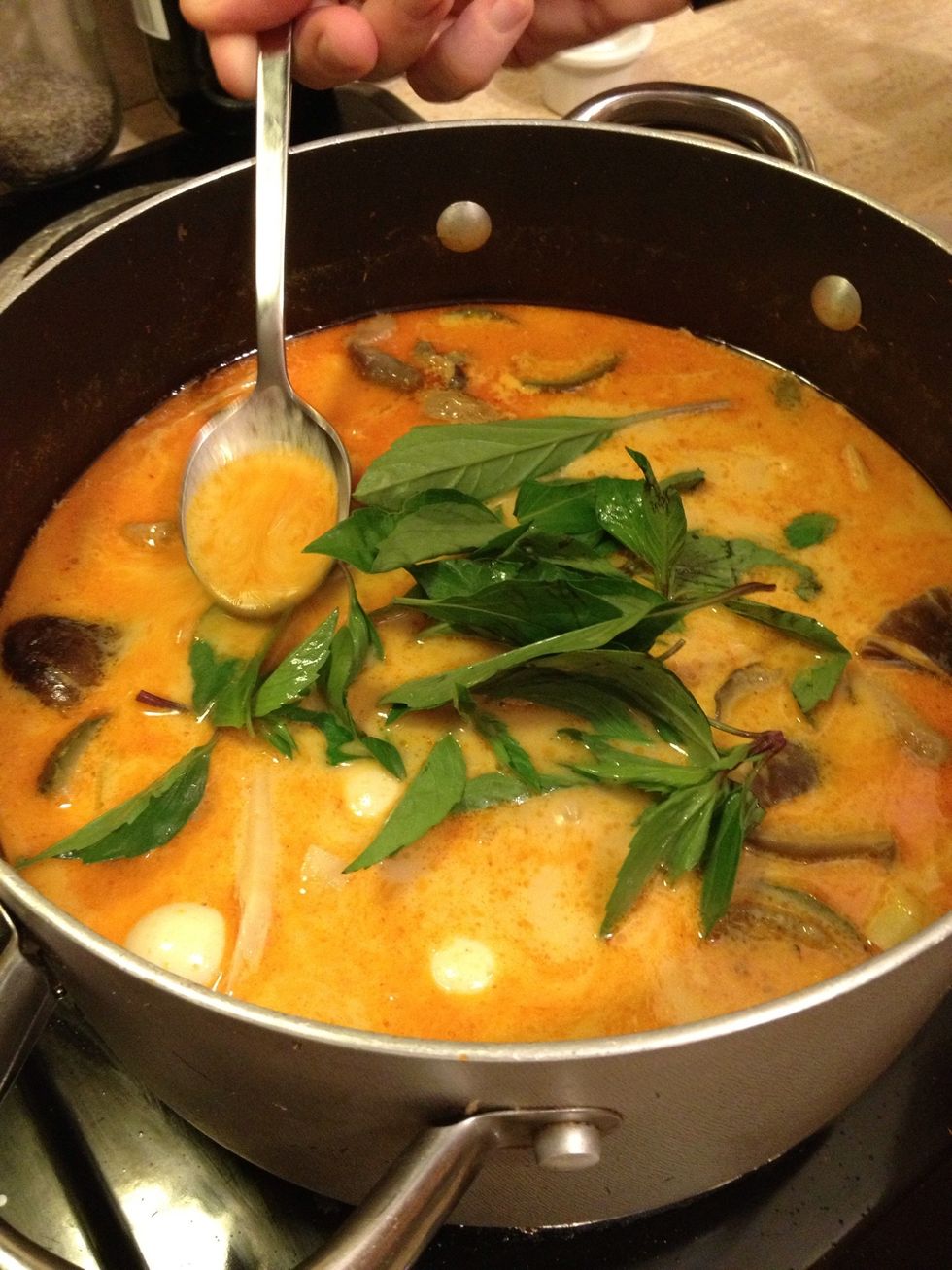 Now add the thai basil leaves and stir. It's ready!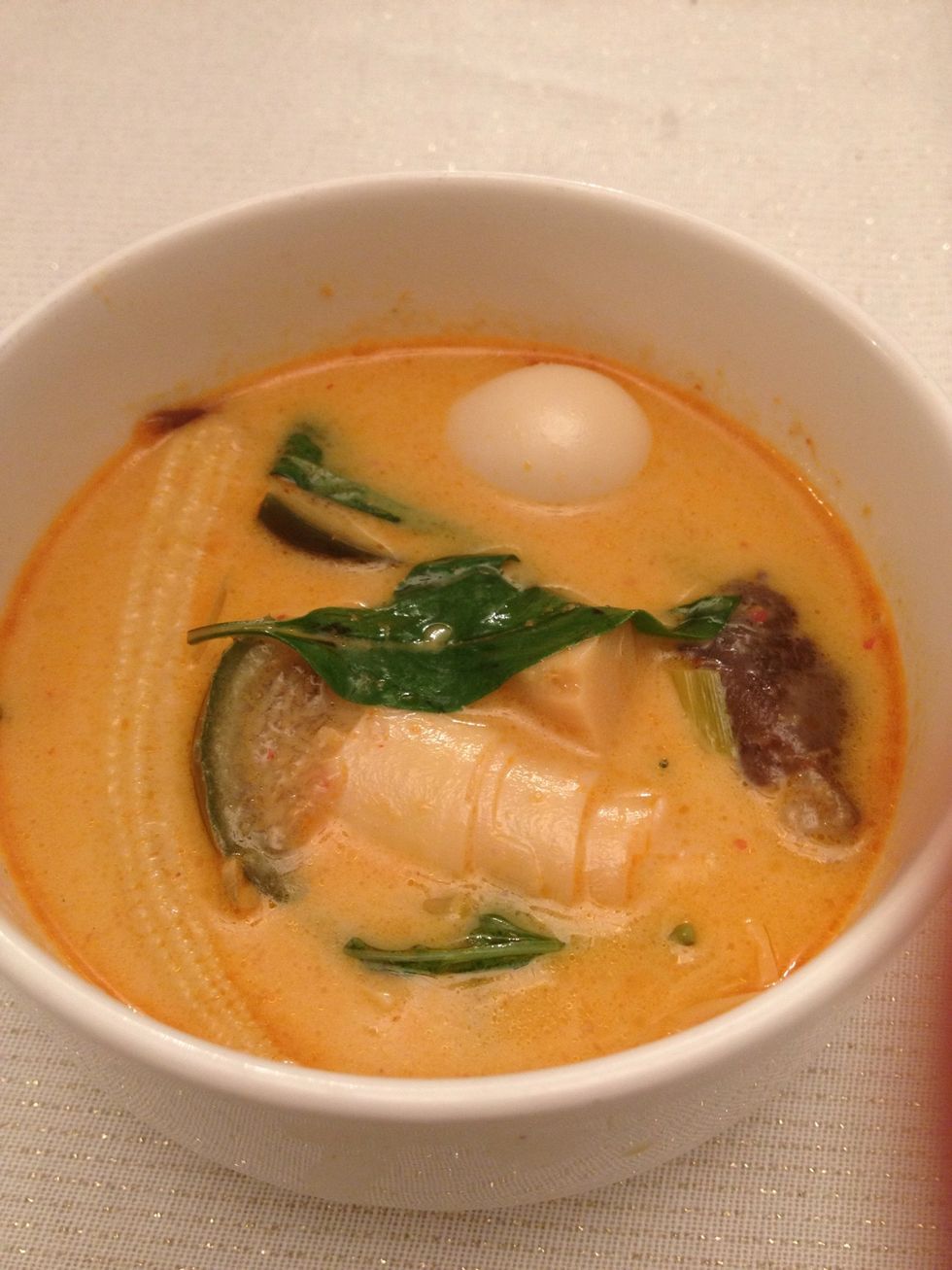 The broth is beautiful and smells heavenly.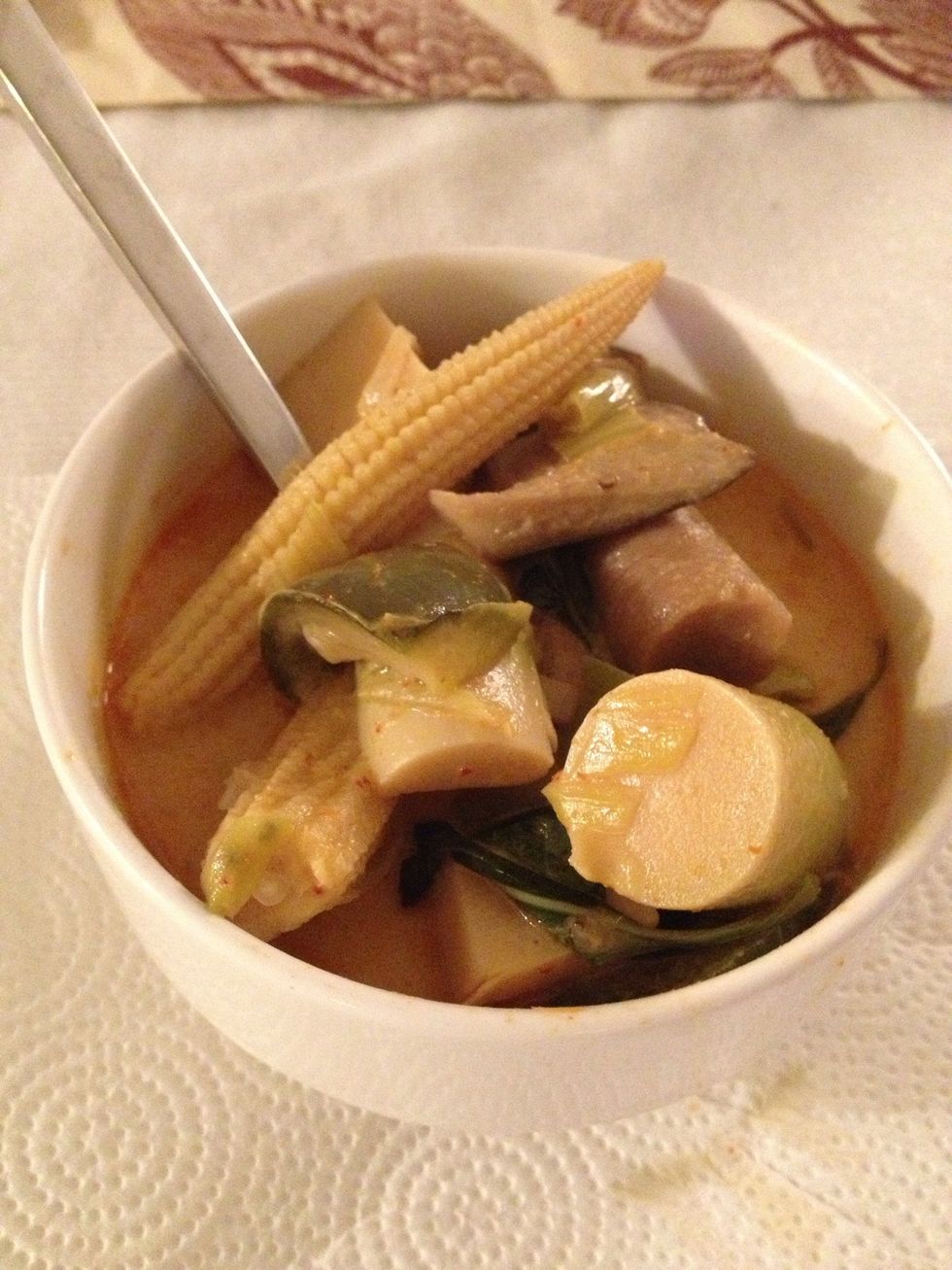 I went back for a second helping ;) Hope you enjoyed!
Handful of fresh oyster mushrooms
6-7 green eggplants, cut in half then quartered
Can of straw mushrooms
Can of baby corn
Can of bamboo shoots
Can of quail eggs
3.0 Cloves garlic
2.0 medium leeks
1.0Tbsp Red curry paste
1.0 Box chicken broth/vegetable broth
About 3 cups coconut milk or to your liking
1.0Tbsp Fish sauce
1.0bnch Thai Basil