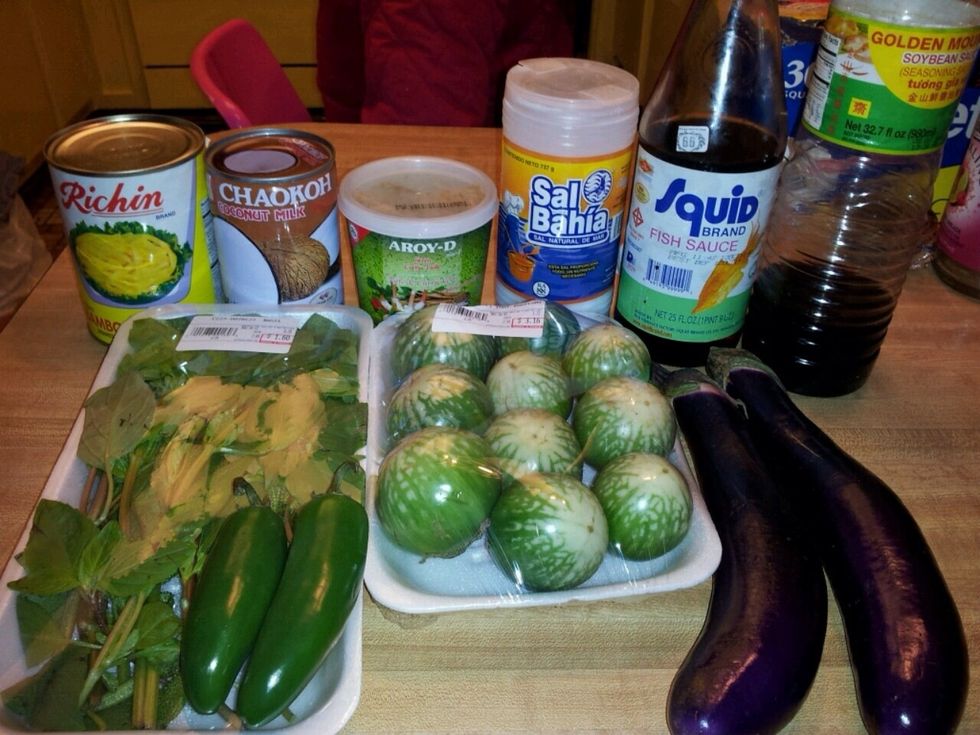 All supplies.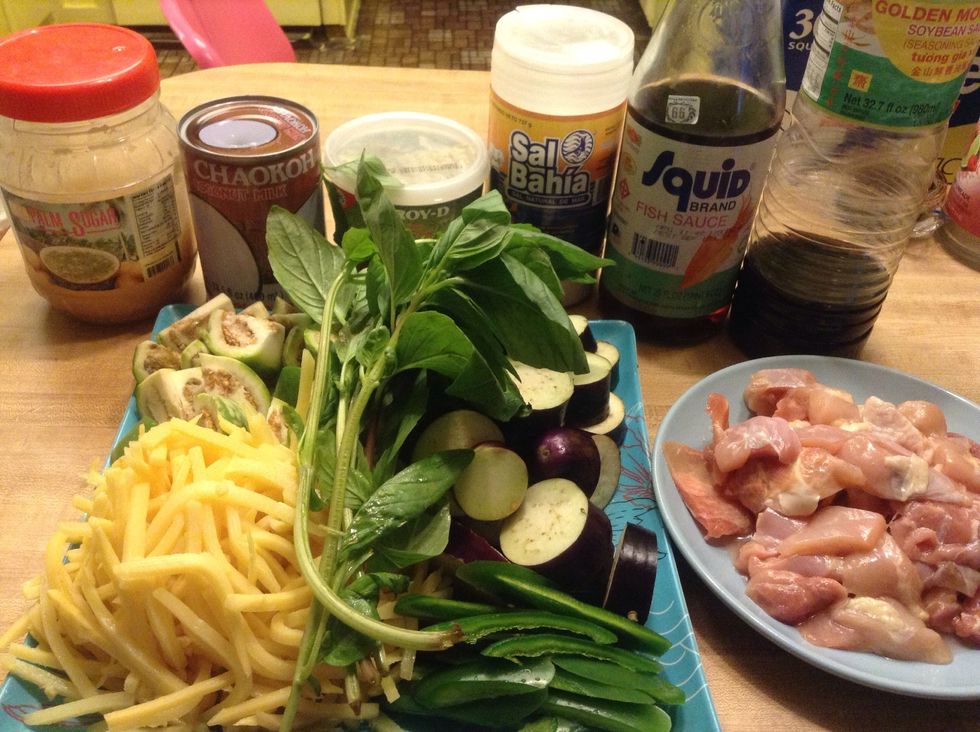 Slide green chili Thai egg plant and egg plant in small pieces. Prepare chicken.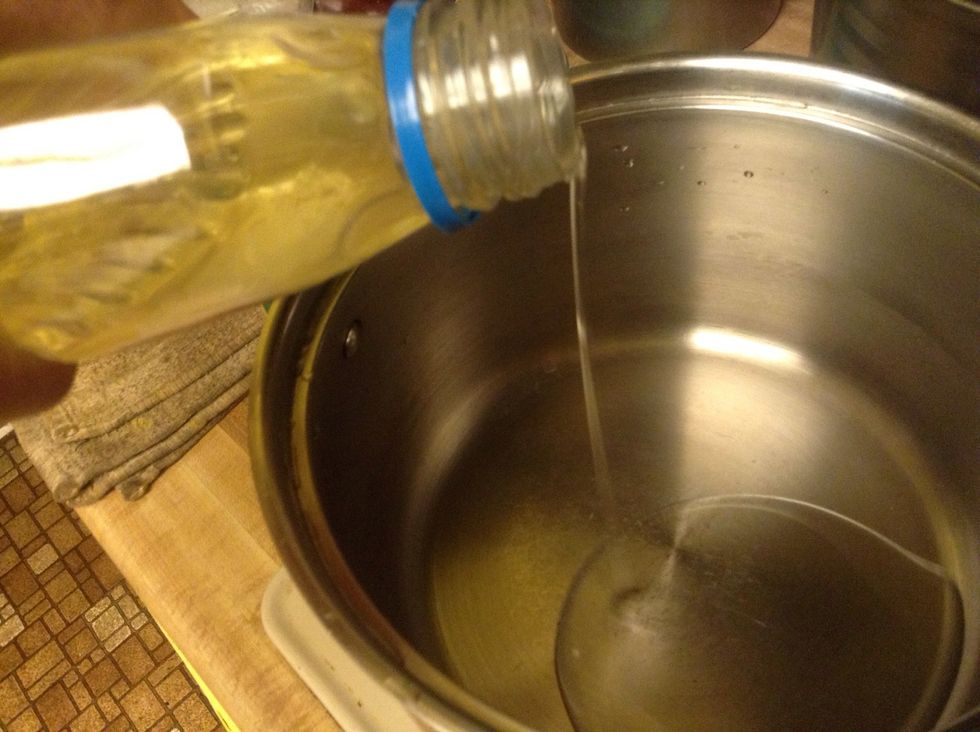 Put on vegetable oil in a pot. Heat it up.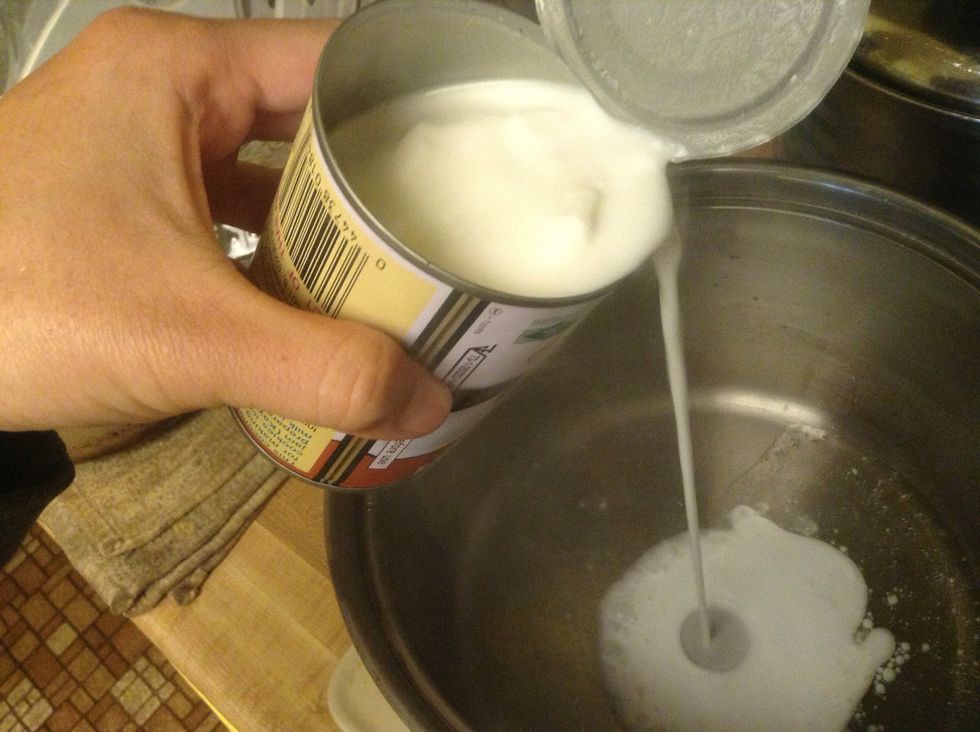 Then pour a little bit of coconut milk .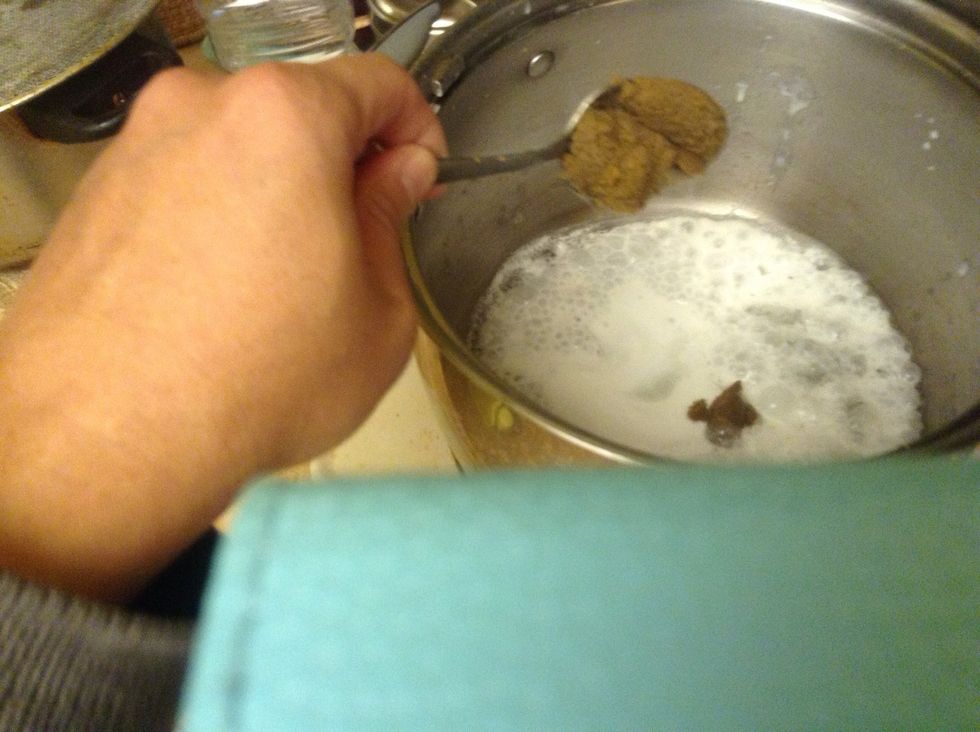 And then add 2 tbs. green curry paste. Stir until oily.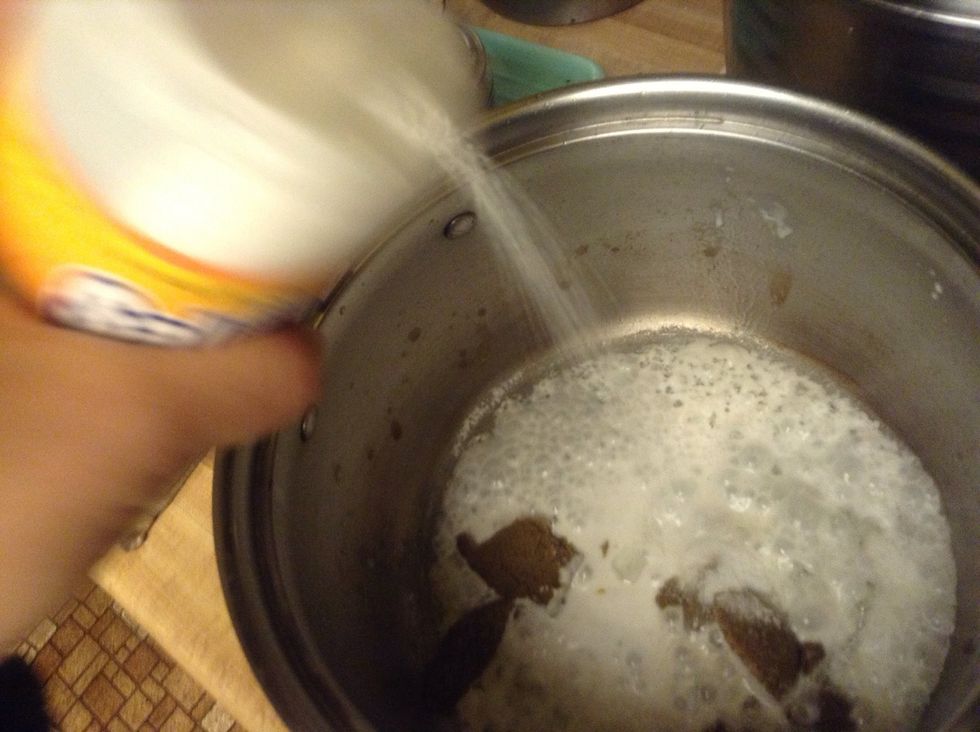 Add some salt.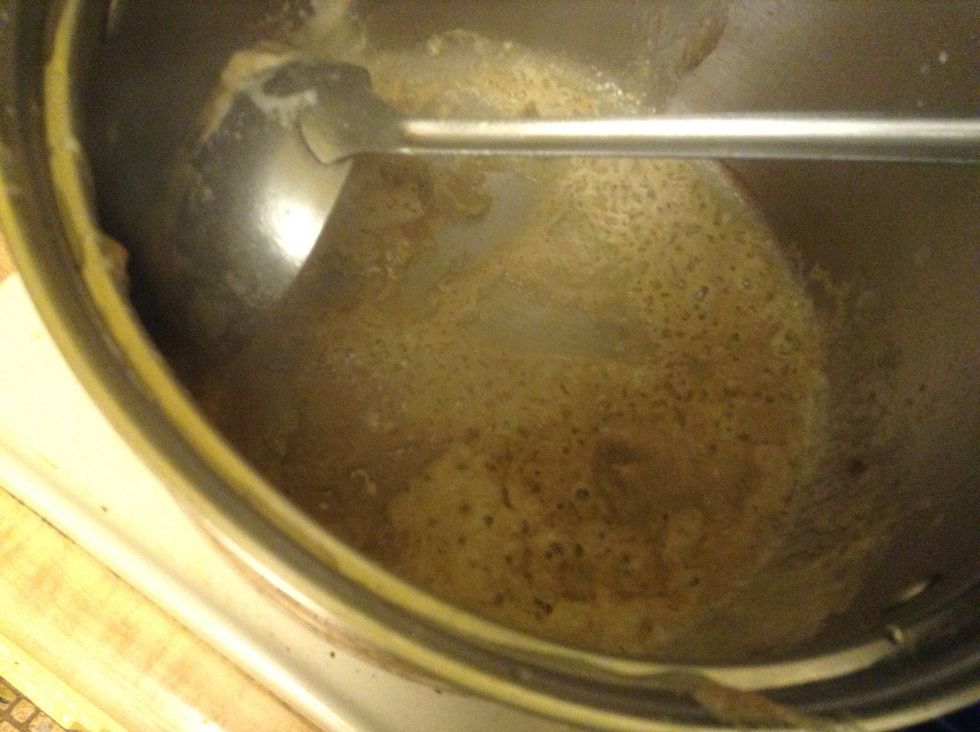 Stir well until oily.
Add chicken stir well.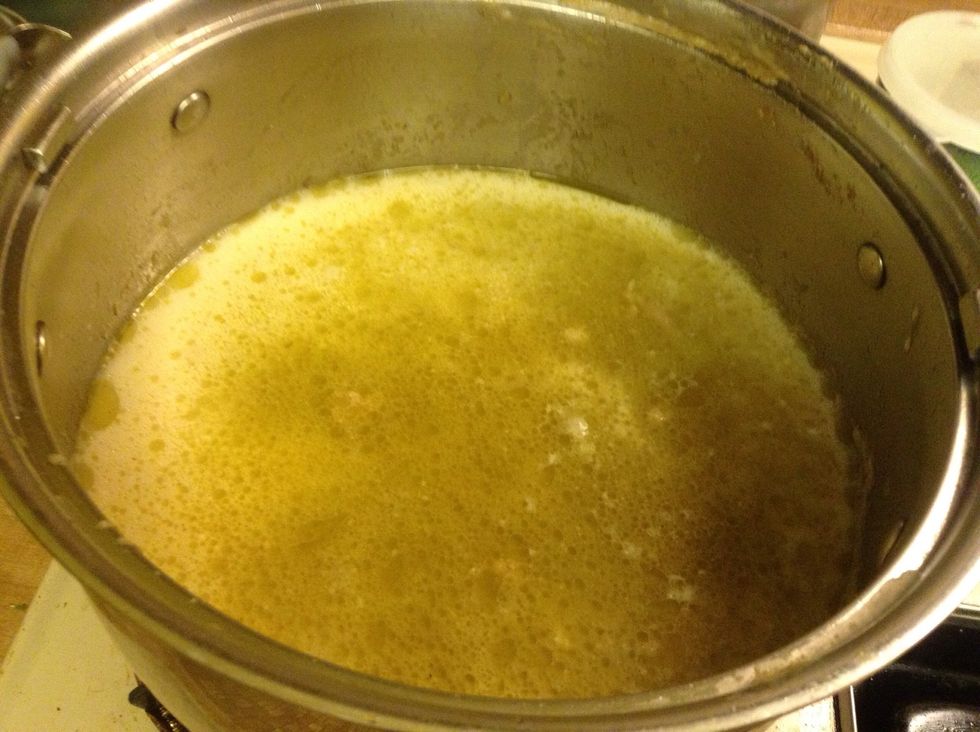 Then add coconut milk and water.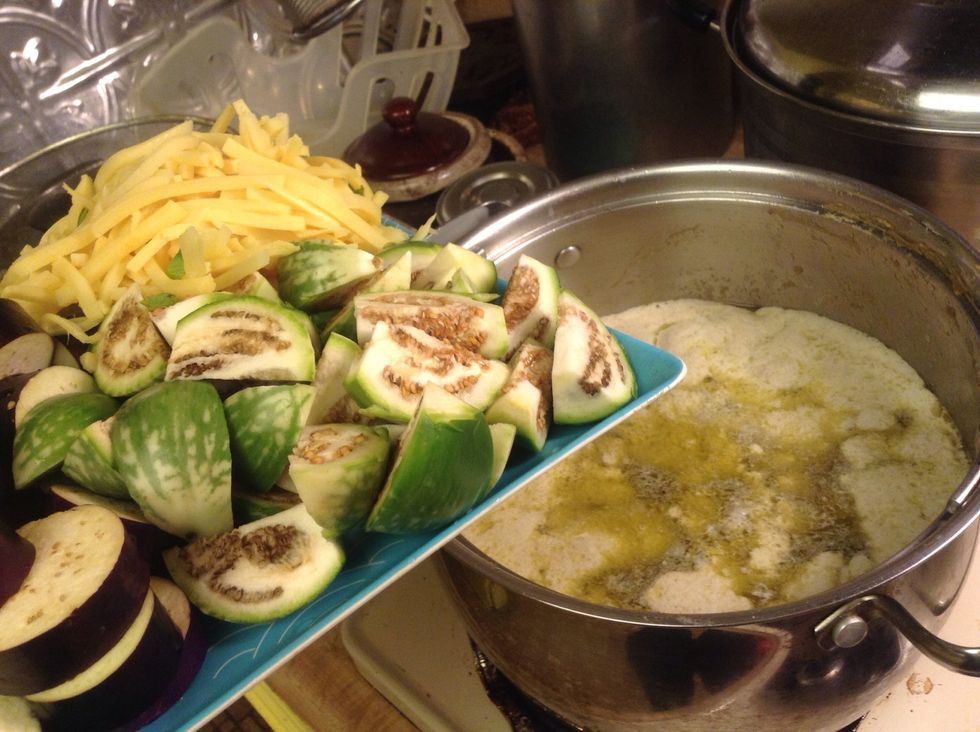 When you see bubble then add all vegetable.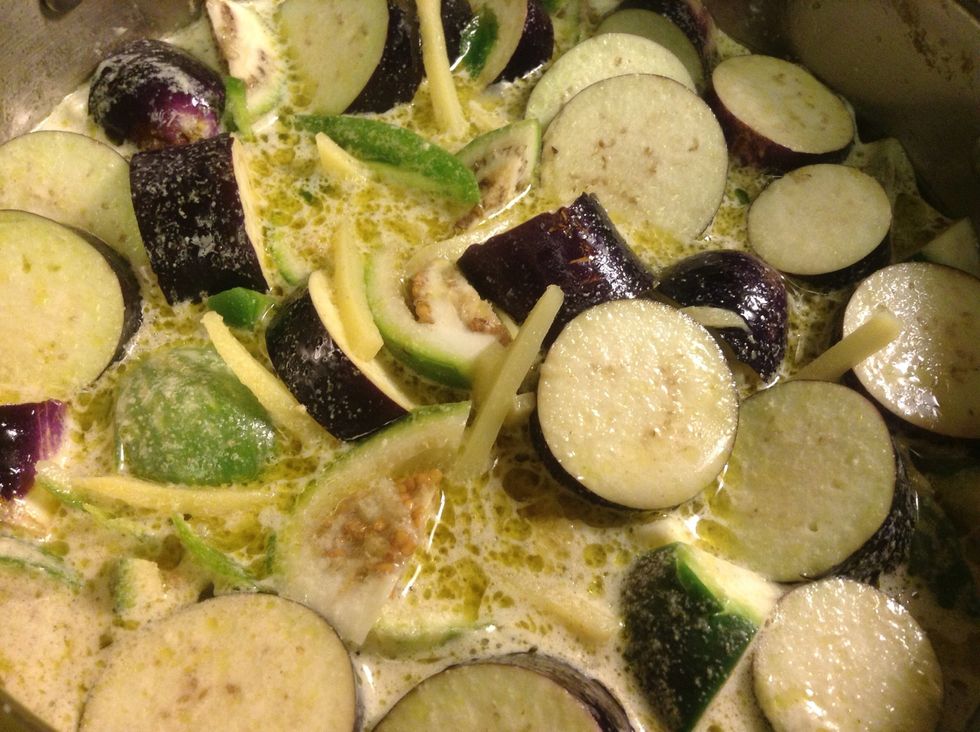 Taste it and add soy sauce, fish sauce, palm sugar or brown sugar. Just taste the way you like. :)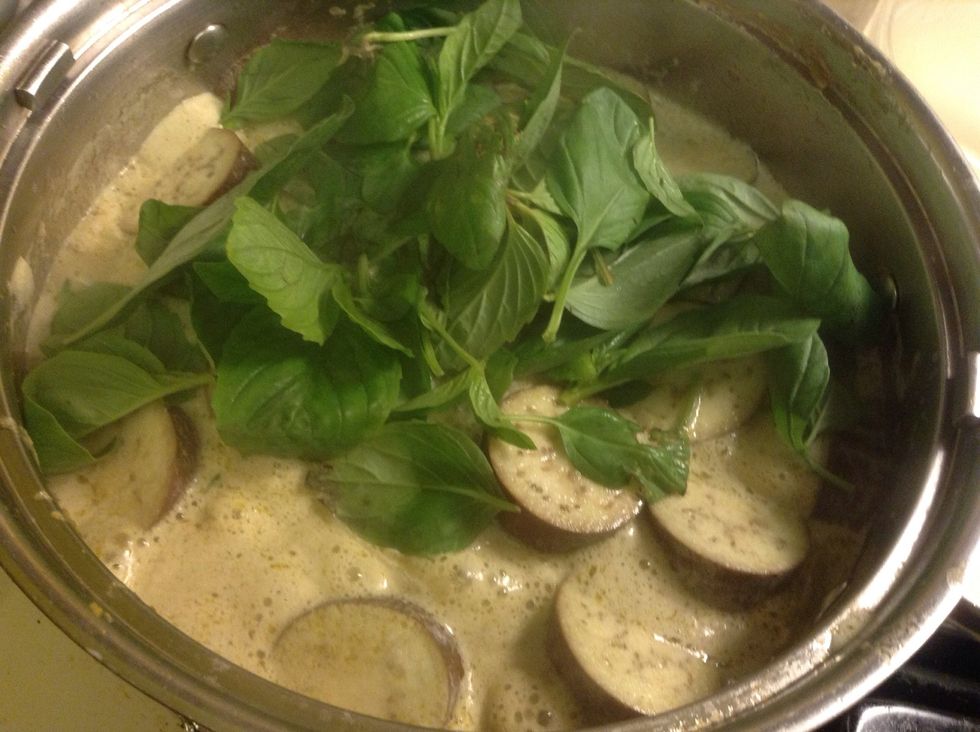 Last one add basil and then turn off the gas.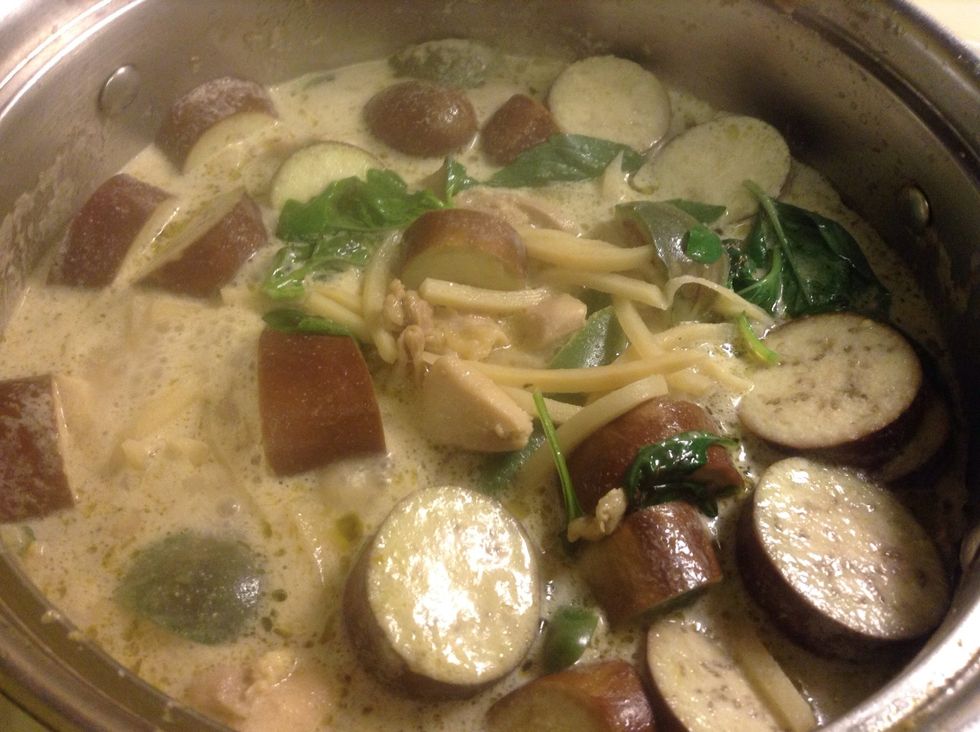 It's ready to serve.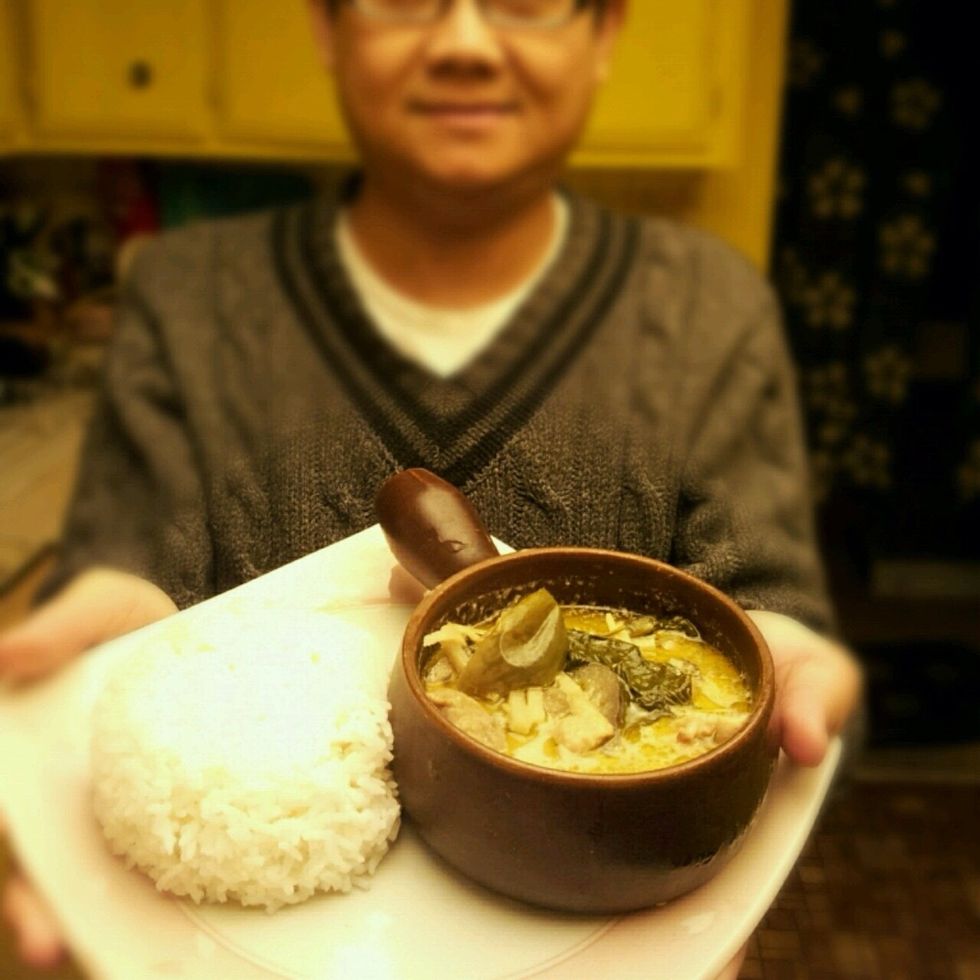 Serve with Thai Jasmin rice. OMG !
Enjoy !
1.0lb Chicken
2.0Tbsp Green curry paste
3.0Tbsp Fish sauce
3.0Tbsp Soy sauce
1.0Tbsp Salt
1.0Tbsp Vegetable oil
1.0 Coconut milk
1.0 Bamboo shoots
2.0 Egg plant
6.0 Thai egg plant
3.0bnch Basil
1.0Tbsp Palm sugar or brown sugar
2.0 Green jalapeño
Hacienda Heights, California