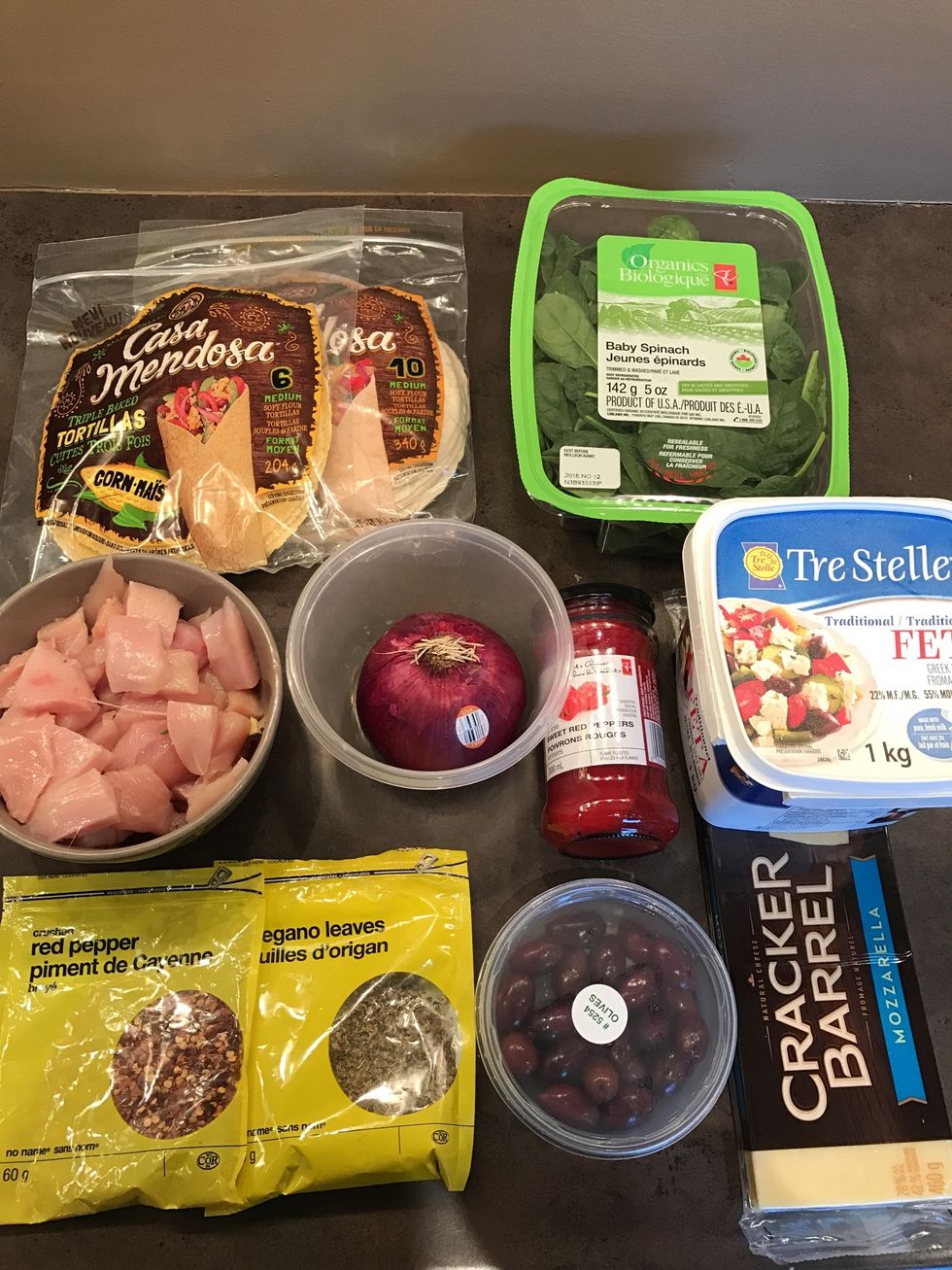 Gather all ingredients.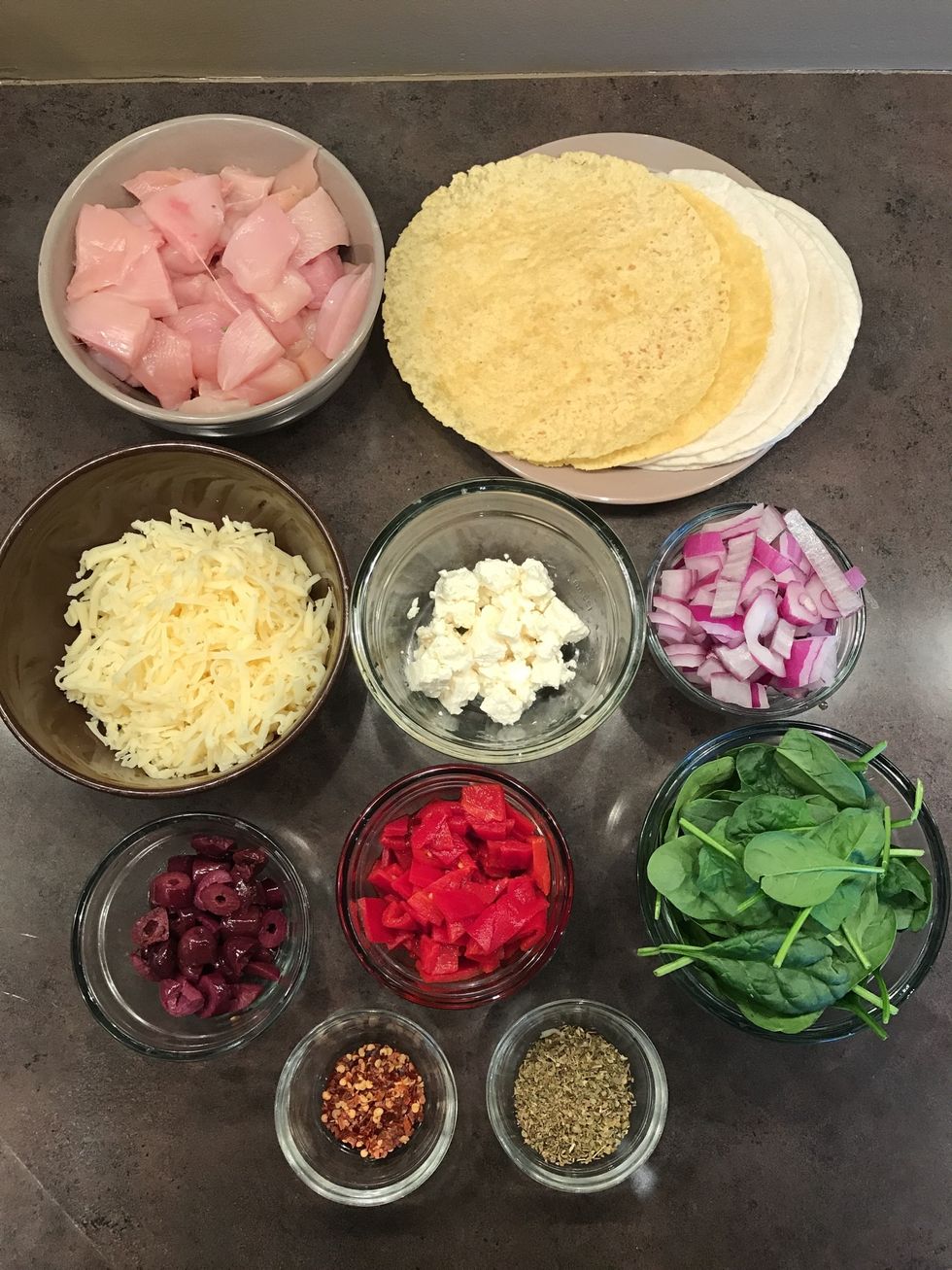 Measure and prepare all ingredients.
Being to cook chicken with water on medium heat.
Add fajita seasoning and continue to cook chicken.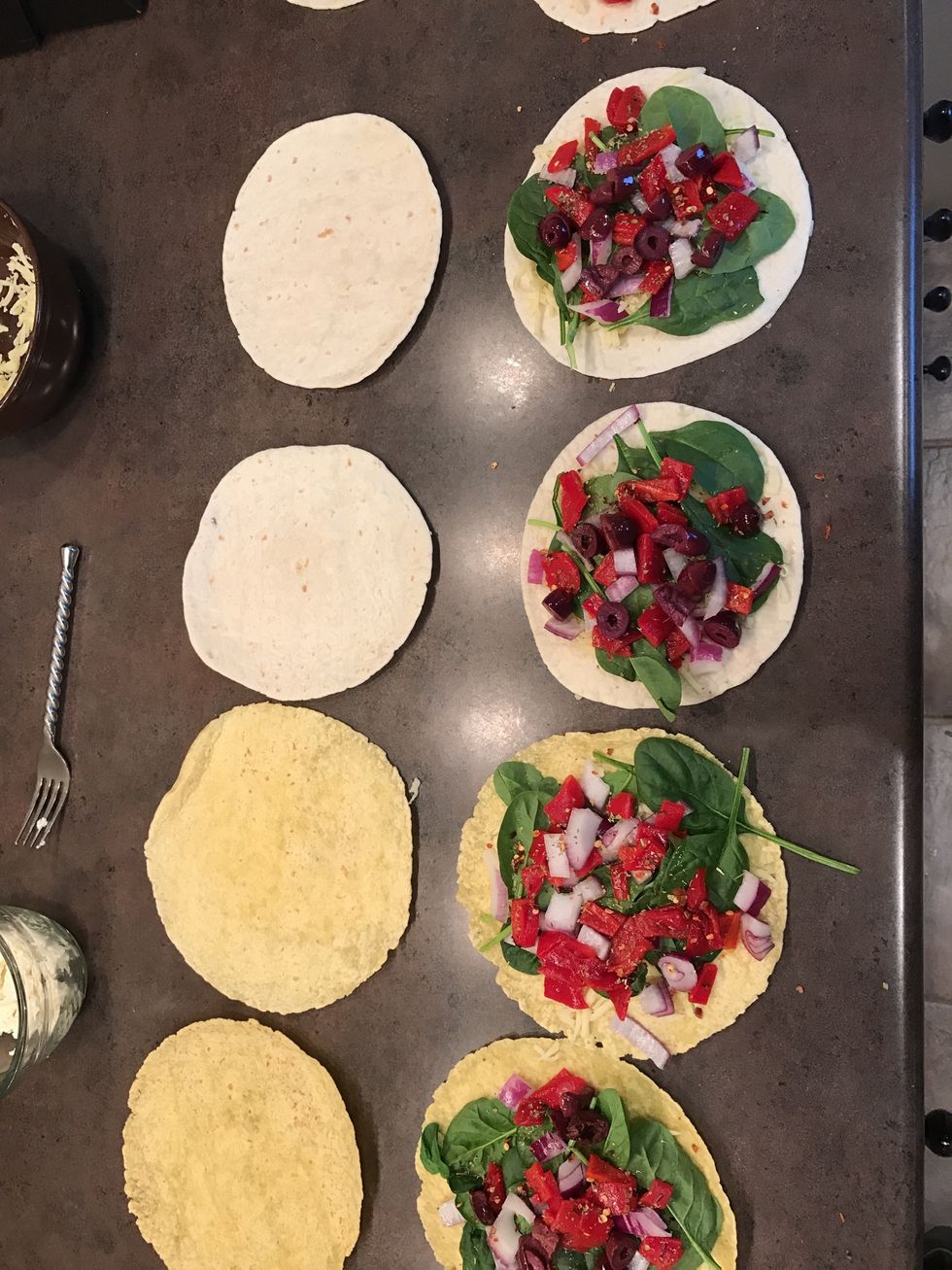 While chicken is cooking, evenly distribute all other ingredients onto half of the tortillas.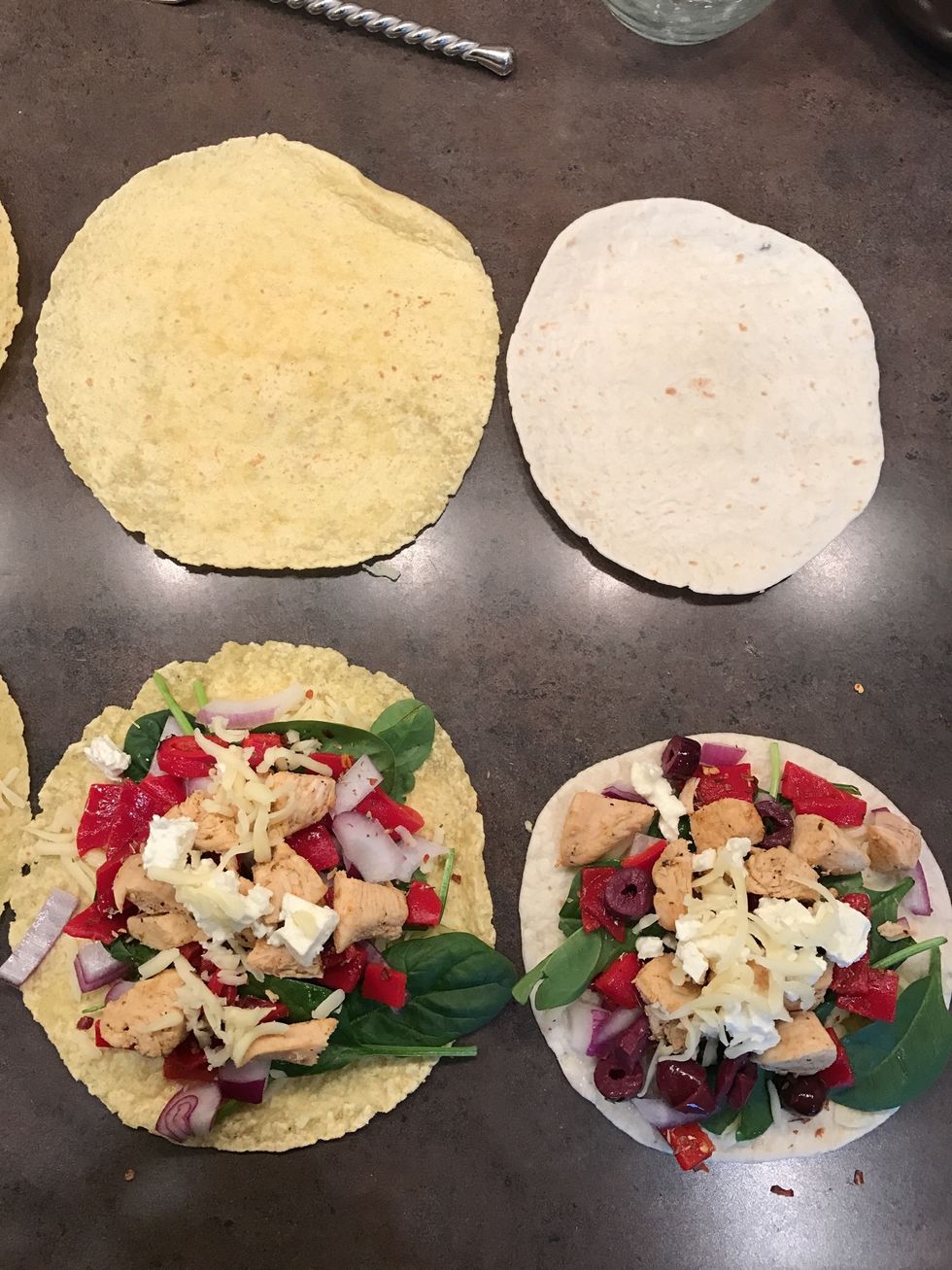 Add the chicken, plus more cheese onto of everything.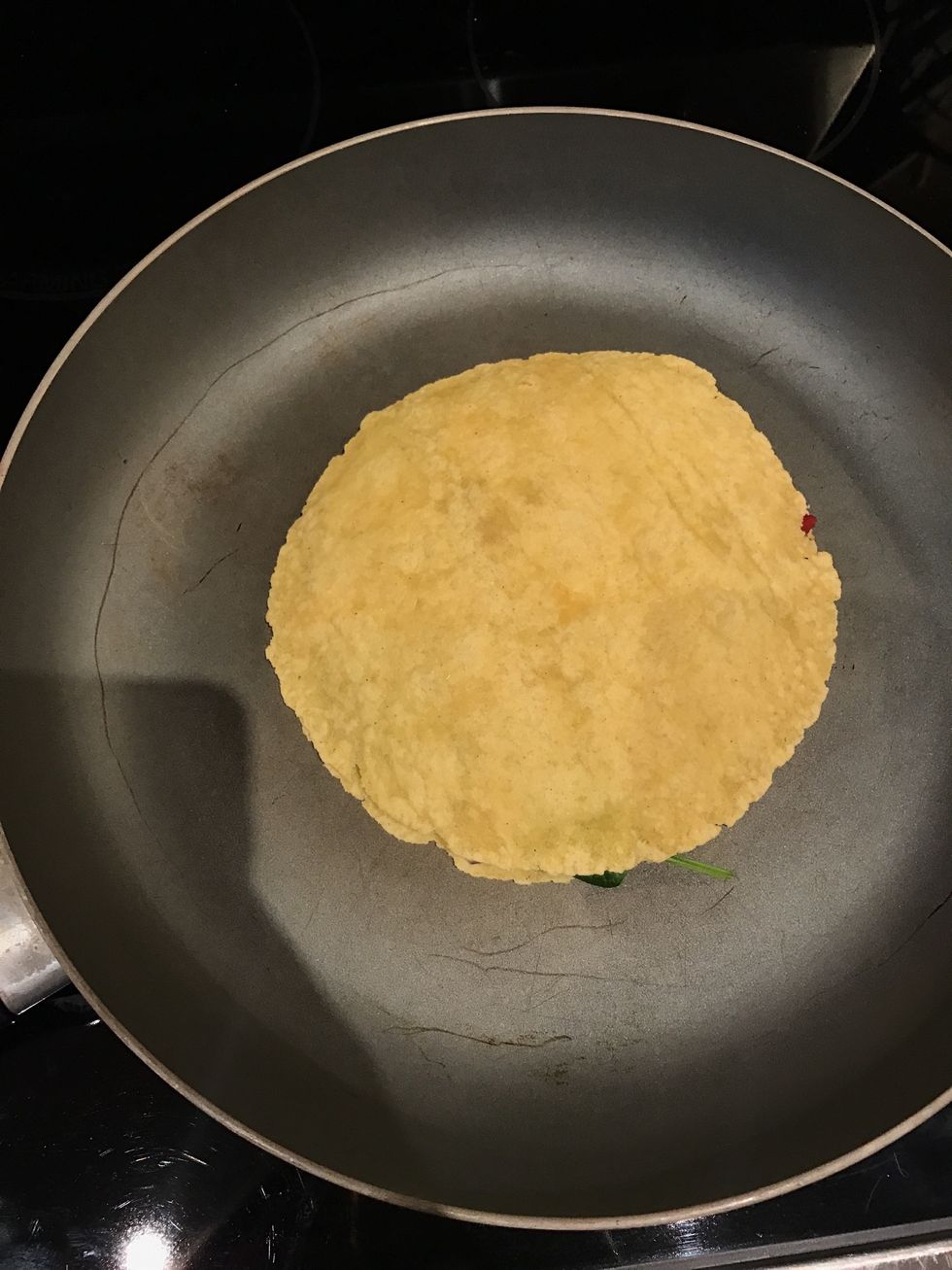 On low heat place one tortilla and another one on top.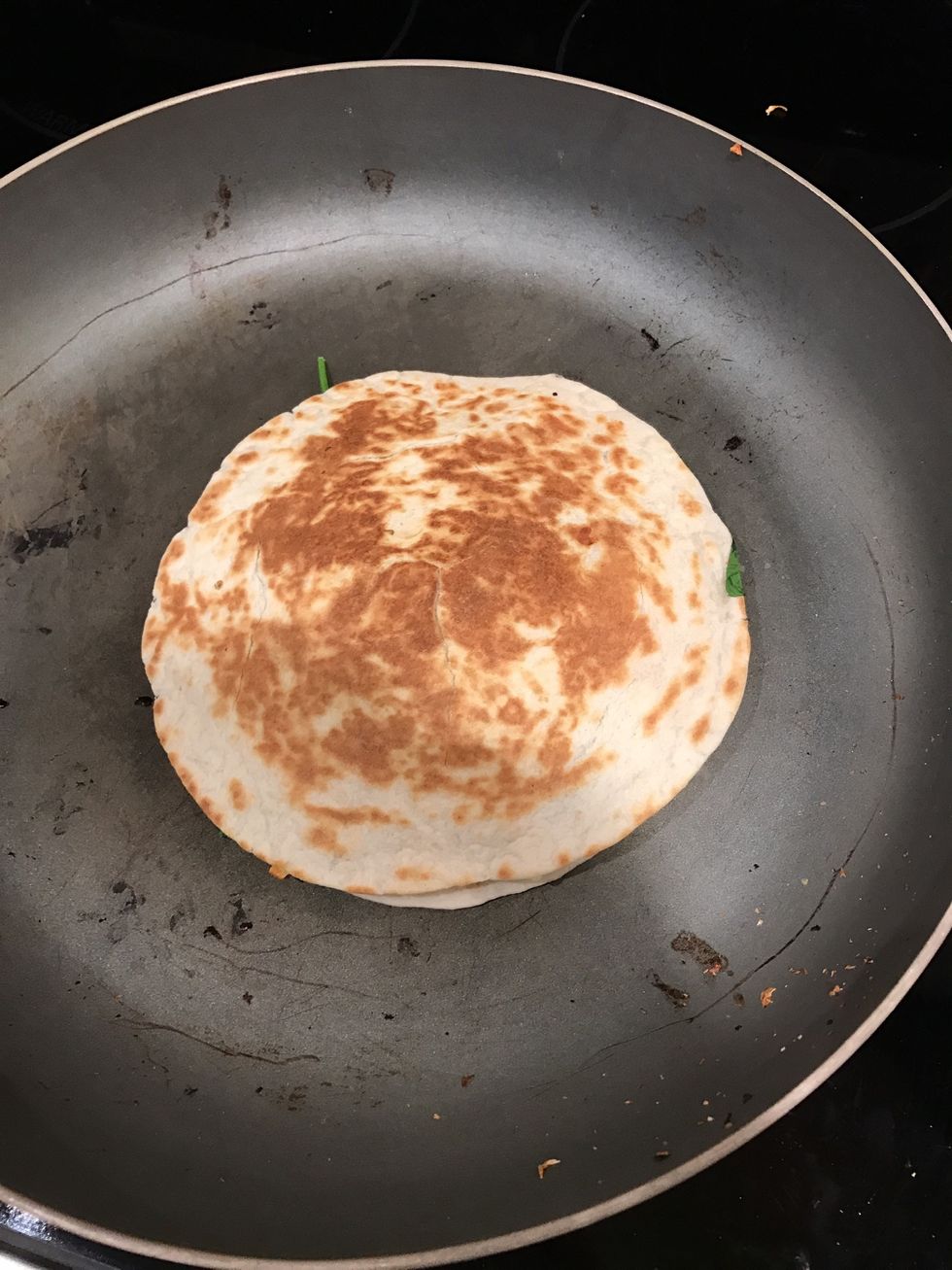 Cook one side for 2-3 minutes than flip onto other side.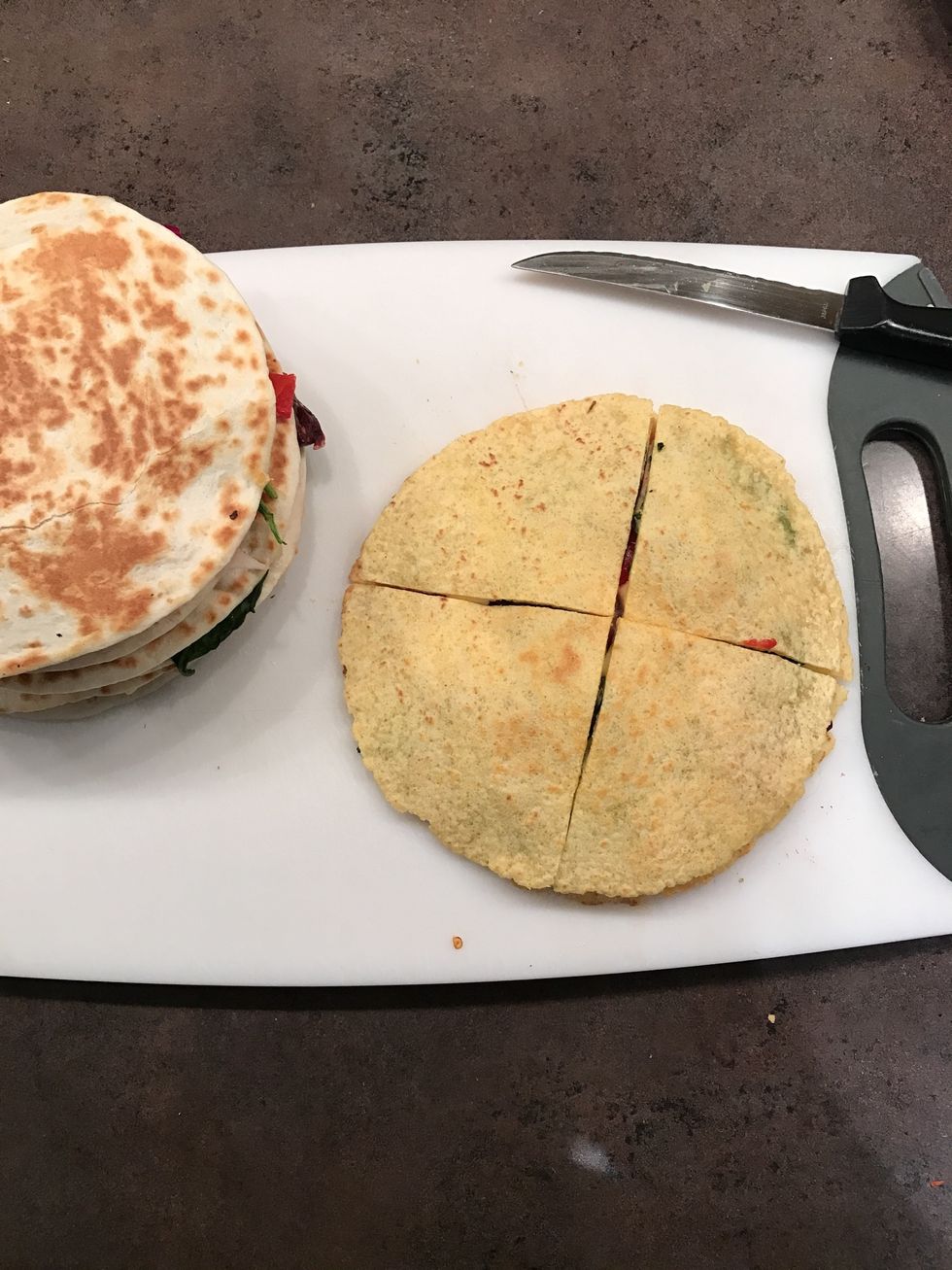 Once both sides are cooked, remove from heat and cut into sections.
Serve with salsa, sour cream, and guacamole. Enjoy!
6.0 Whole wheat tortillas
4.0 Corn tortillas
2.0c Fresh spinach
1.0c Red onion
1.0c Roasted red peppers
1.0c Black olives
2.0c Shredded mozzarella
1/2c Feta cheese
1.0Tbsp Dried oregano
2.0Tbsp Fajita seasoning
1.0tsp Red pepper flakes