First, set the oven to 375 degrees. Next, place a pan on the stove top and begin to heat up 2 tablespoons of olive oil.
While the pan is heating, wash and slice the eggplant. Then set aside.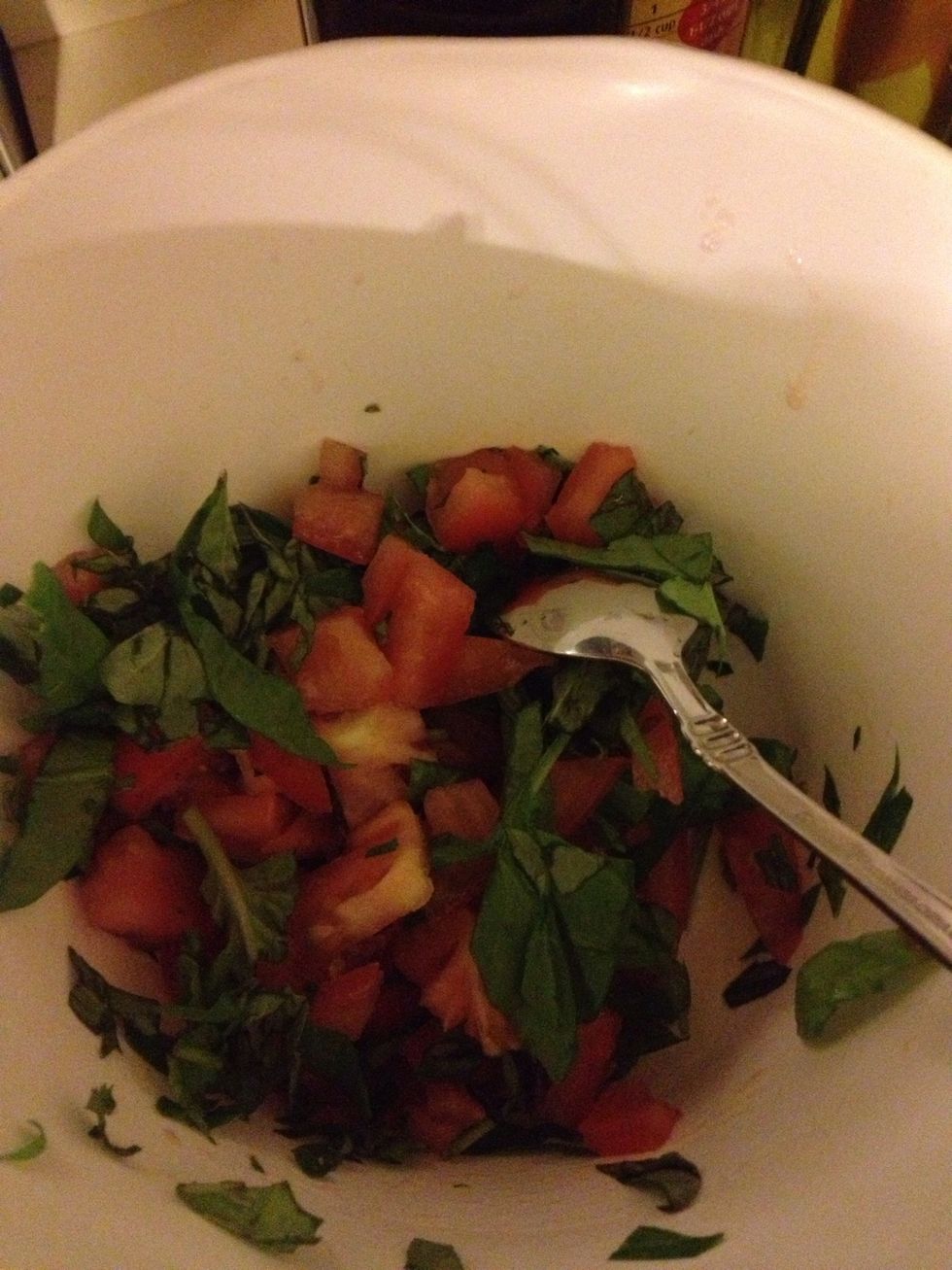 Next, chop the tomatoes, basil and spinach an mix together in bowl. Then set aside.
Then once the oil is heated, begin frying both sides of the eggplant until they are slightly brown and soft.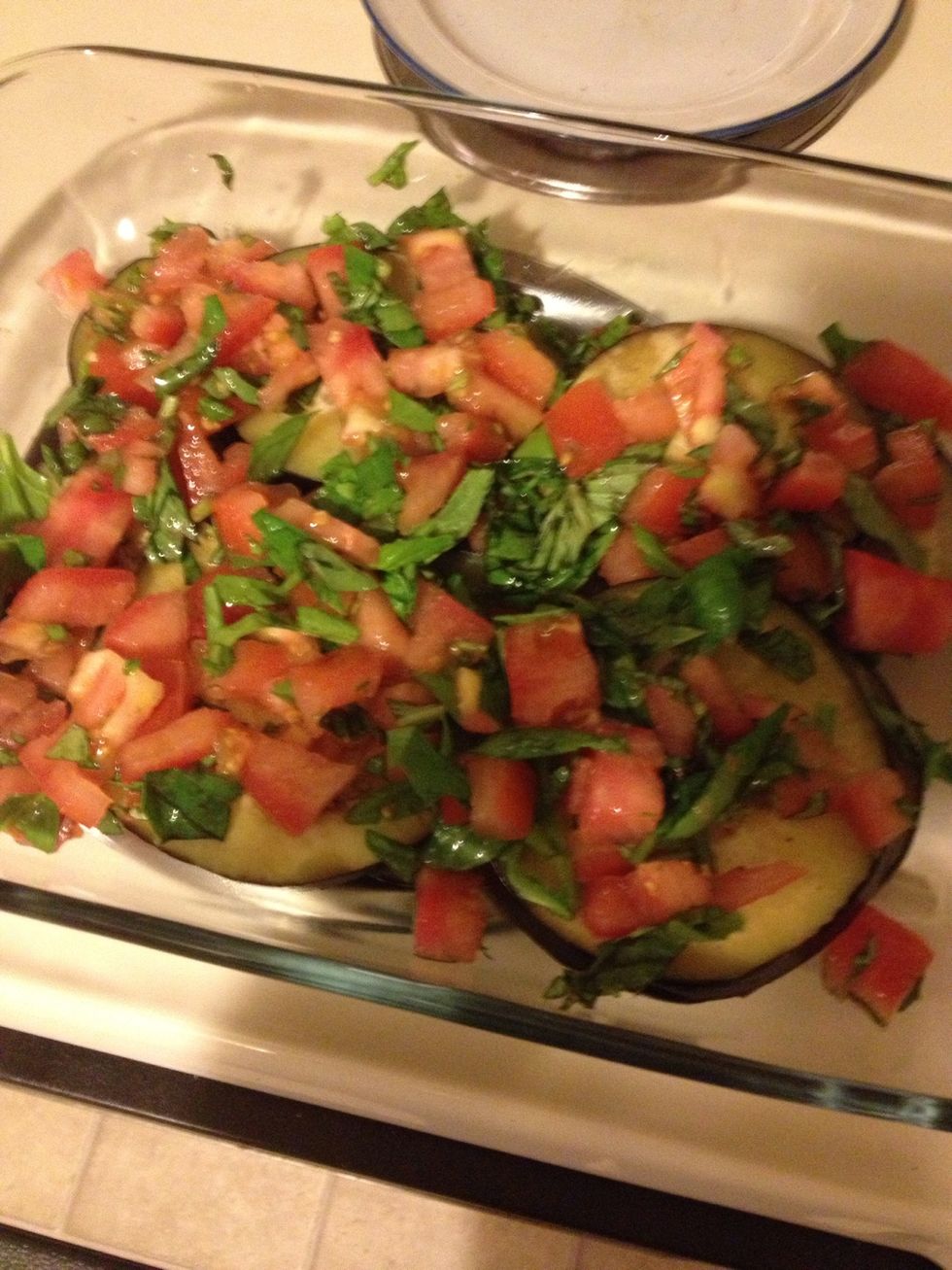 Next, place the fried eggplants in a baking dish. Then top with 1 table spoon olive oil, salt and pepper and the tomato mixture.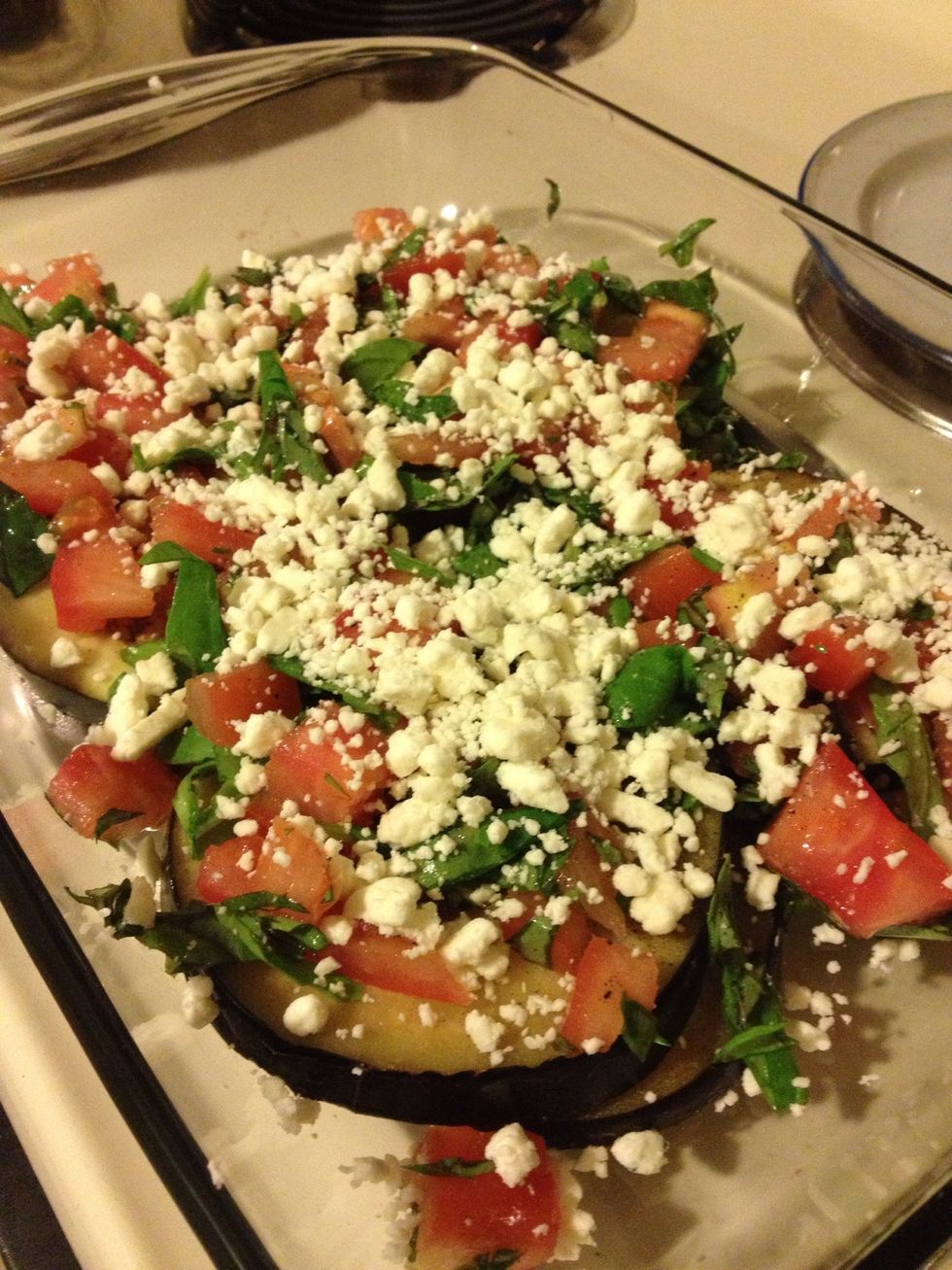 Sprinkle the feta cheese over the eggplant. Then place in the oven for 45 minutes!
Tastes great paired with asparagus!
1.0 Eggplant
1.0 Tomato
1.0c Spinach
3.0Tbsp Chopped basil
3.0 Olive oil
Salt and pepper
1.0c Feta cheese