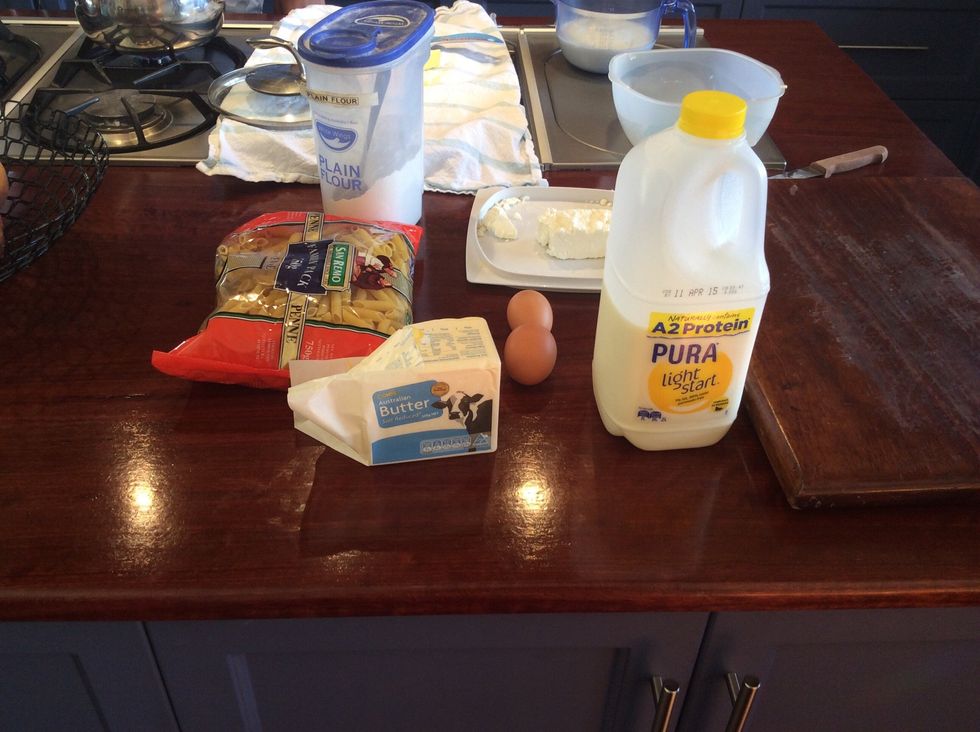 Gather ingredients.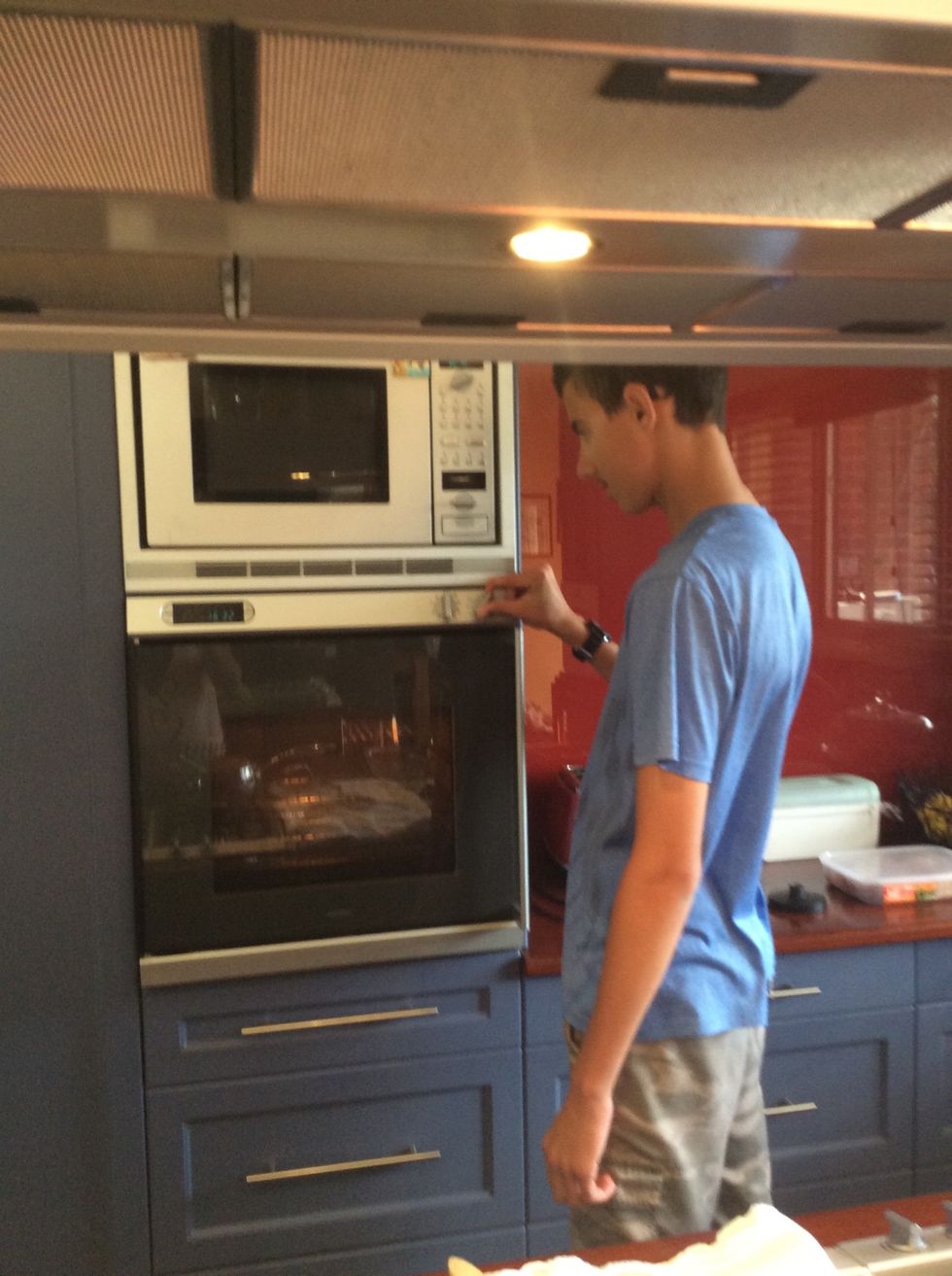 Preheat 180*c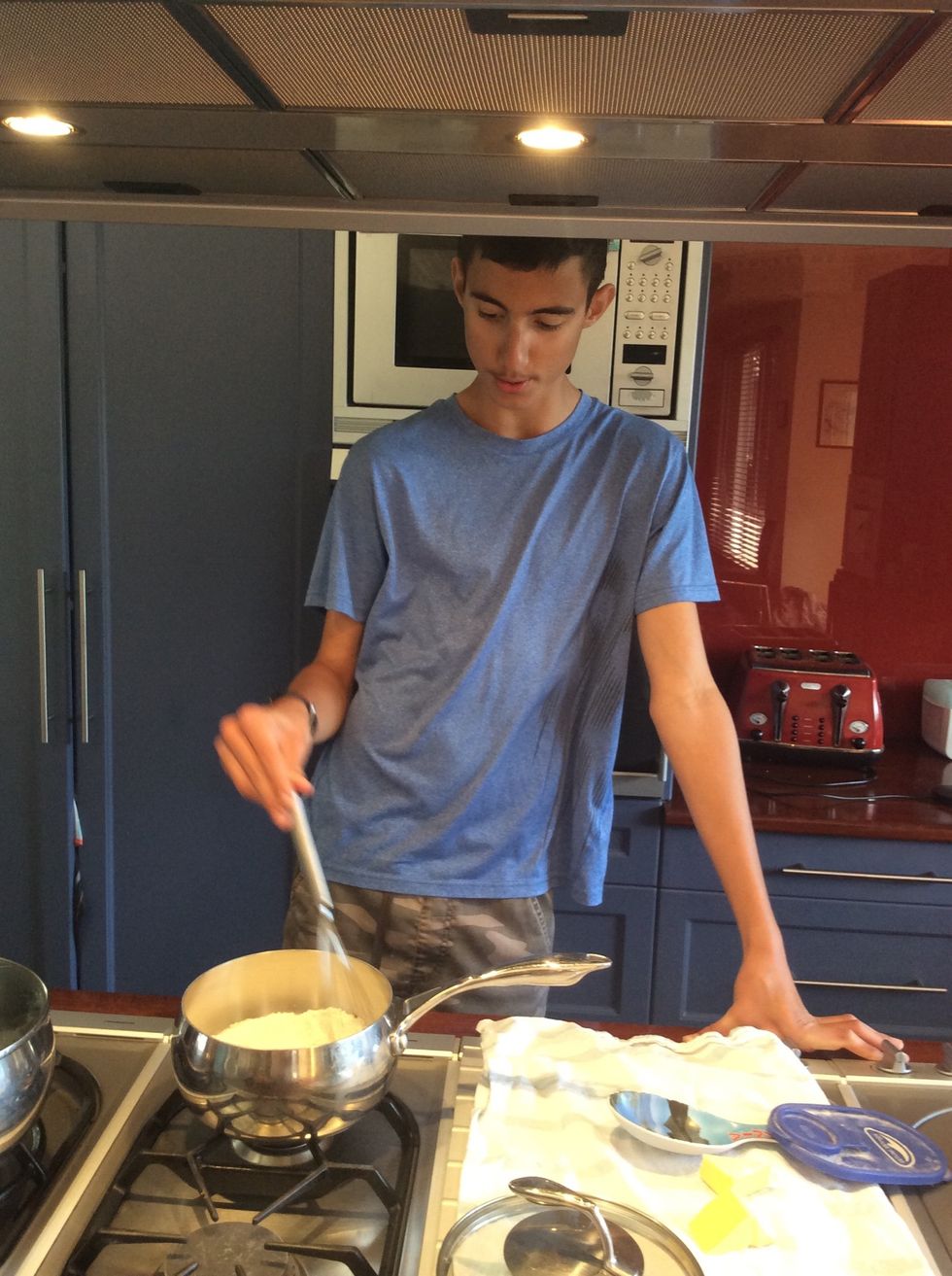 Cook flour until you start to smell it cooking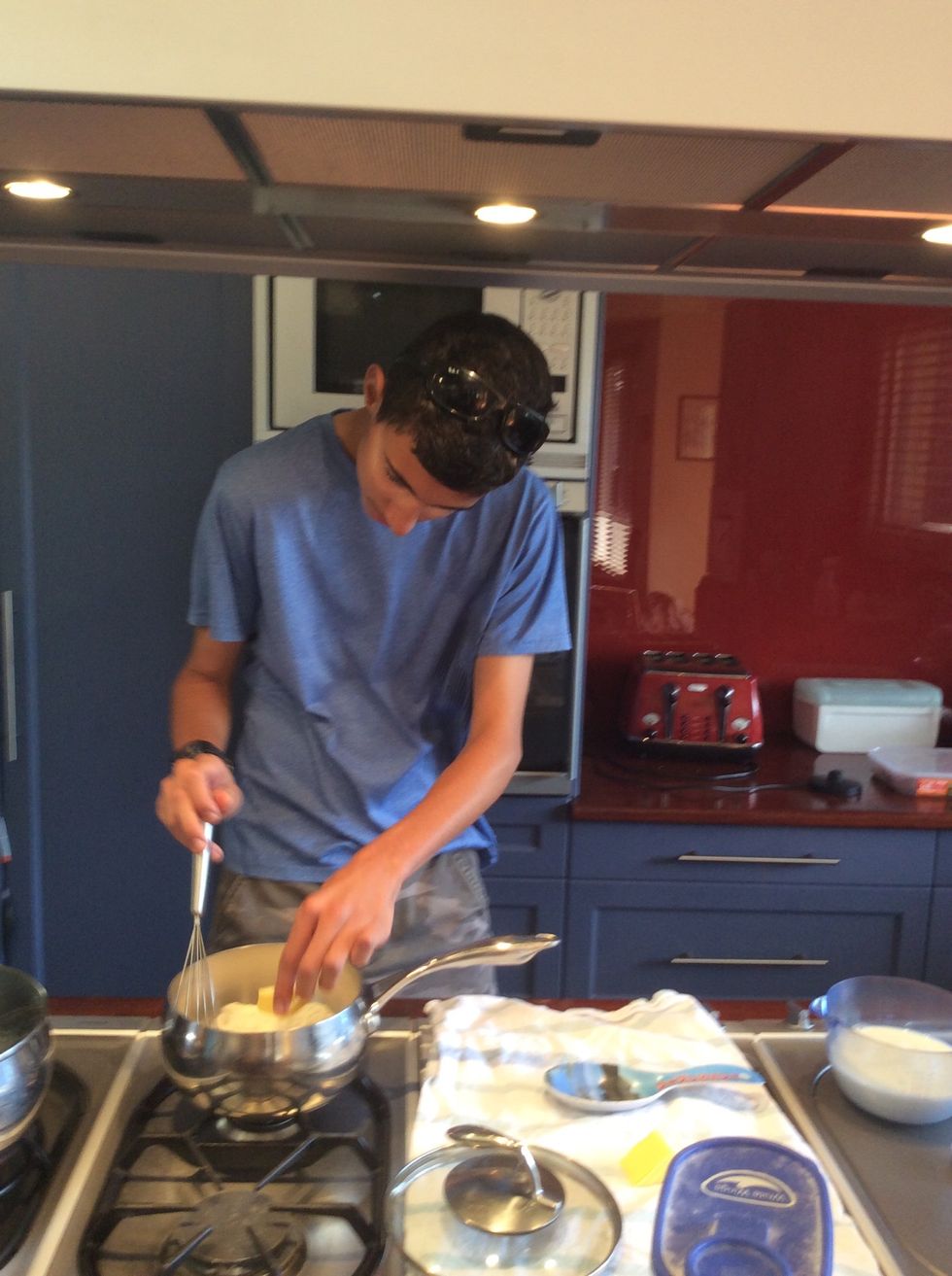 Put the butter in.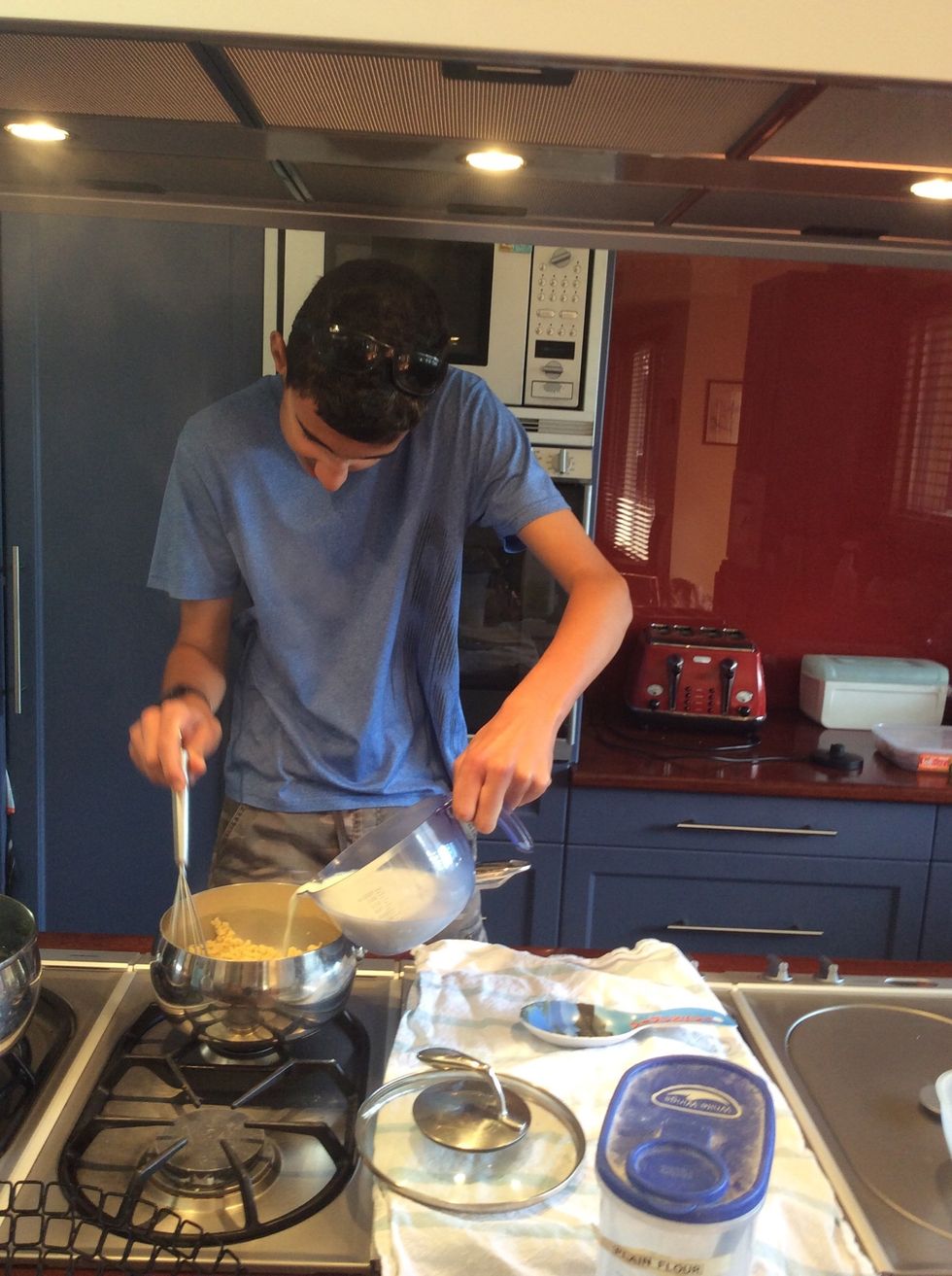 Add all the milk while stirring. This is to make the cream sauce on top .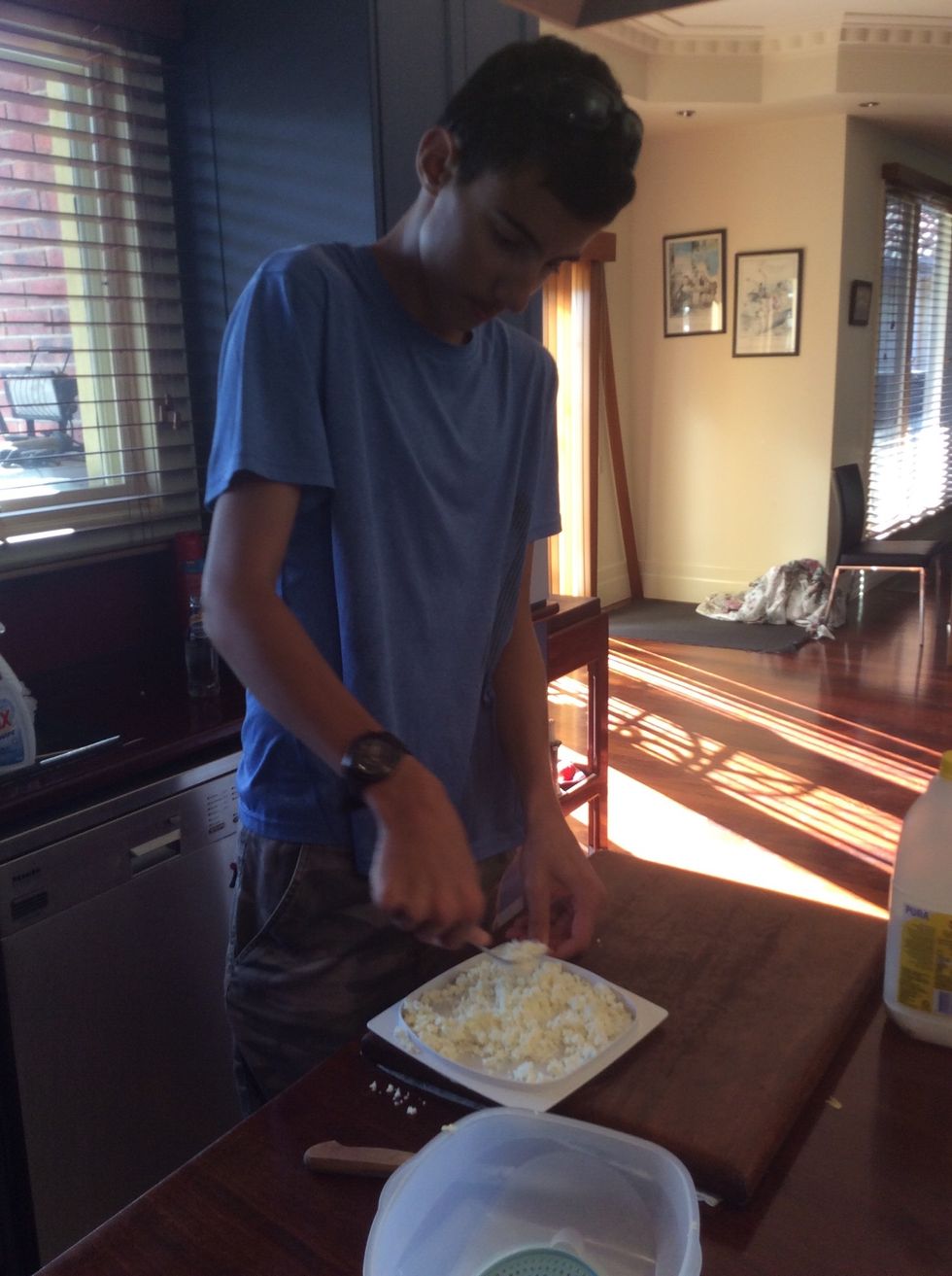 Mash up the feta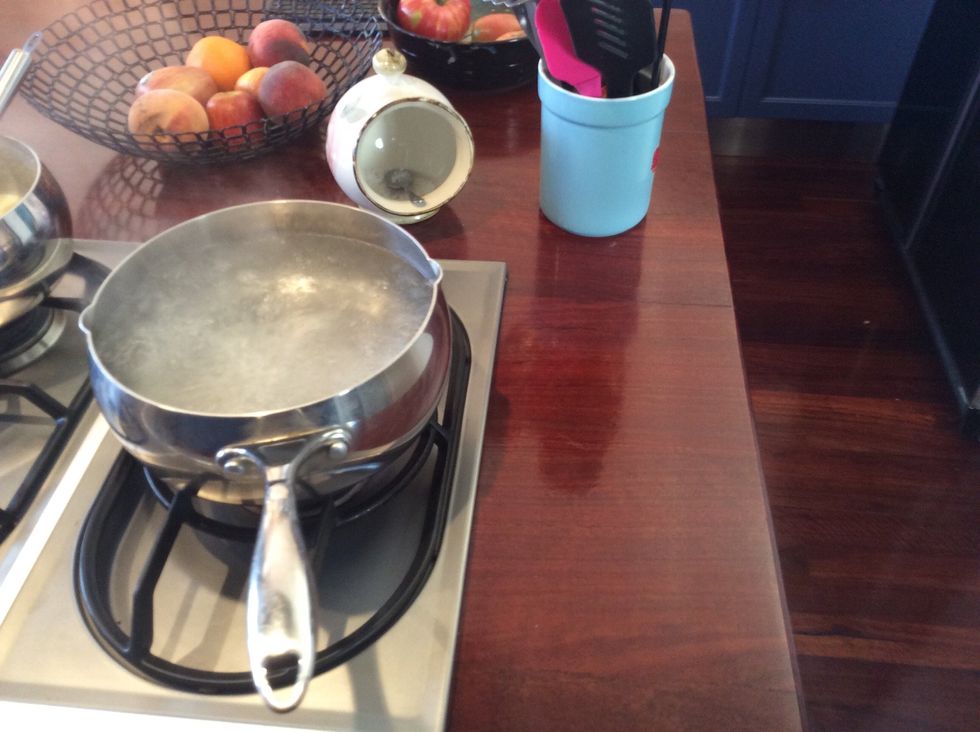 Boil some water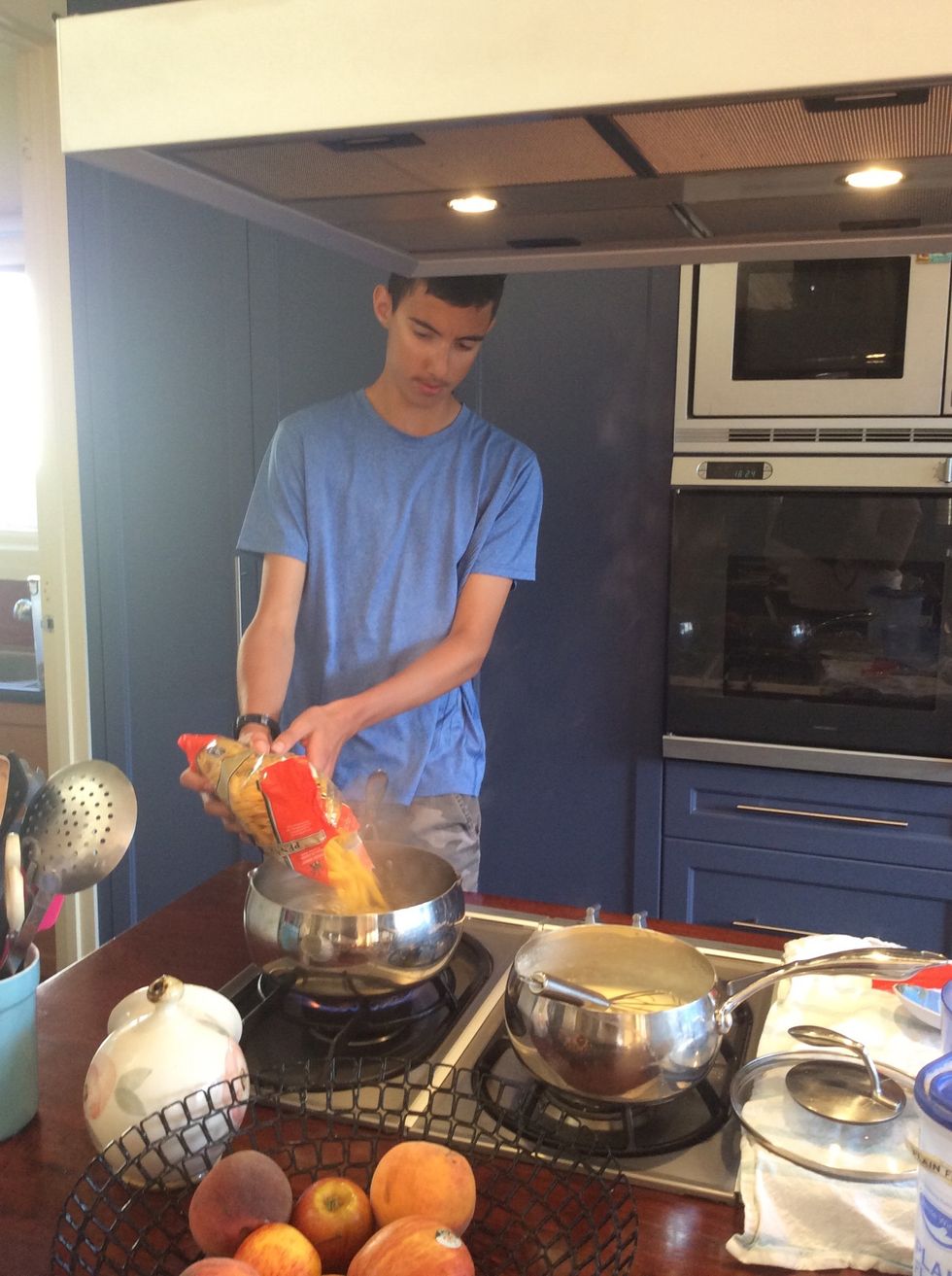 Cook pasta as you would usually.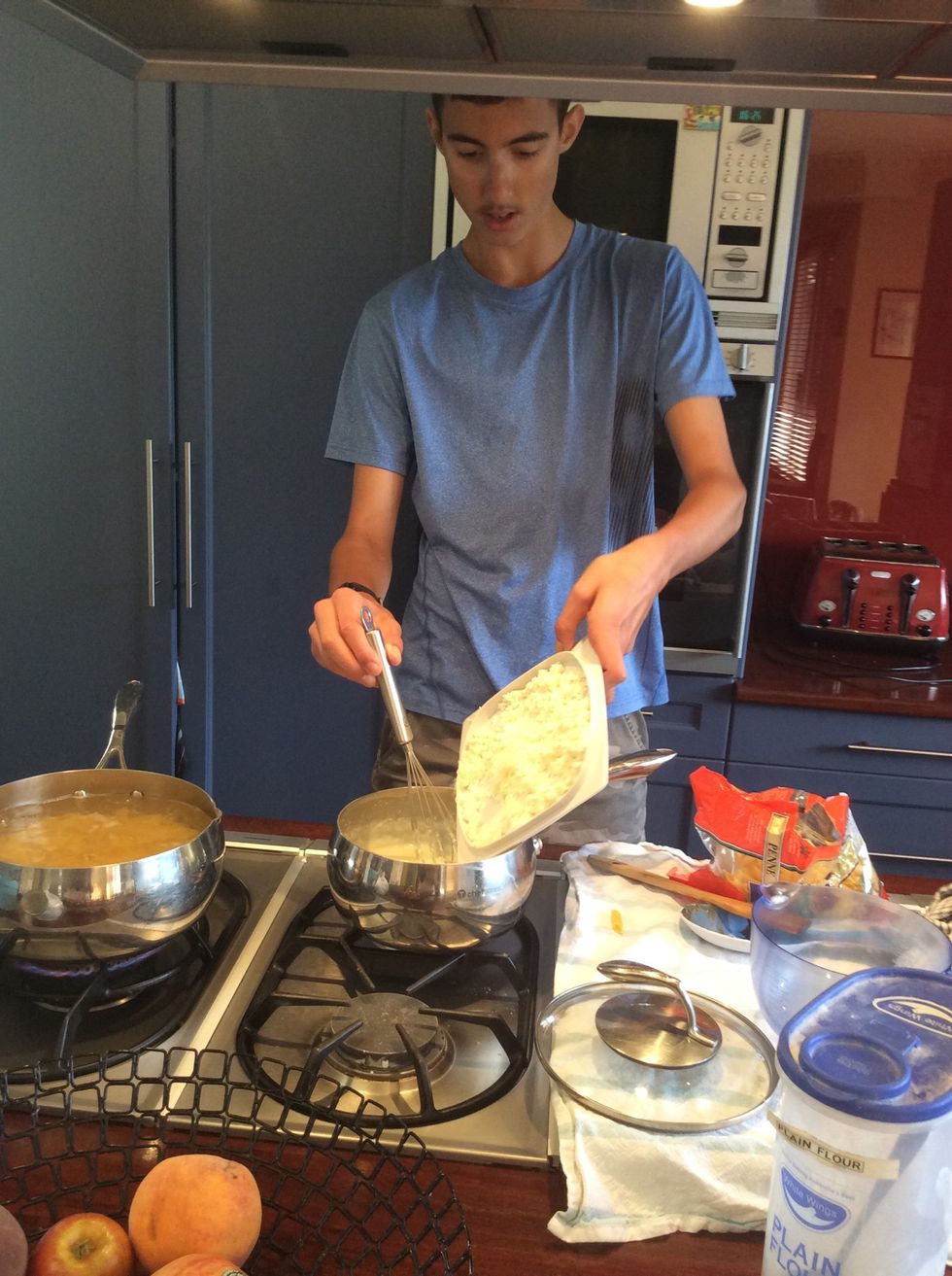 Put mashed feta into cream sauce.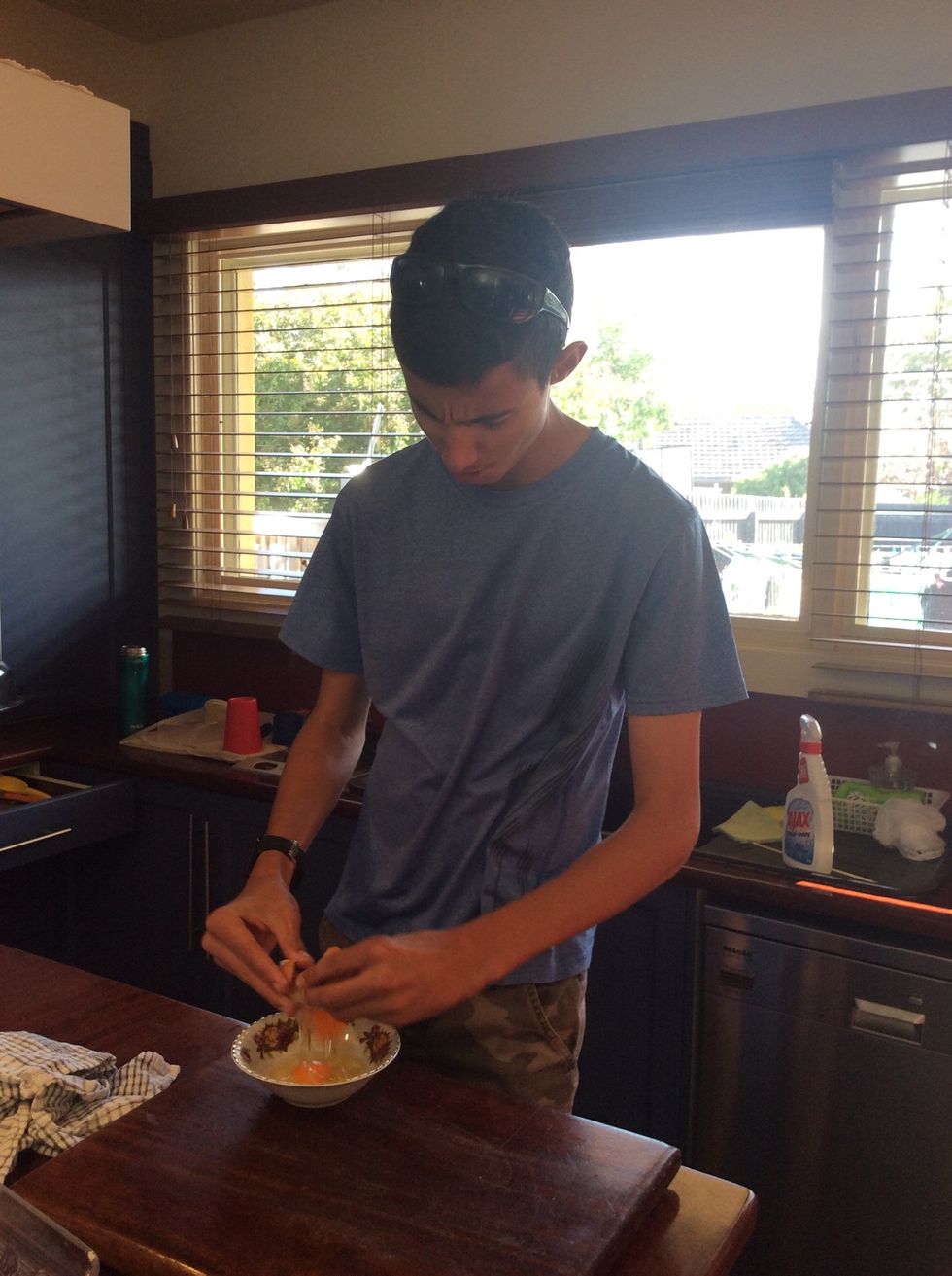 Put both eggs into a bowl and whisk.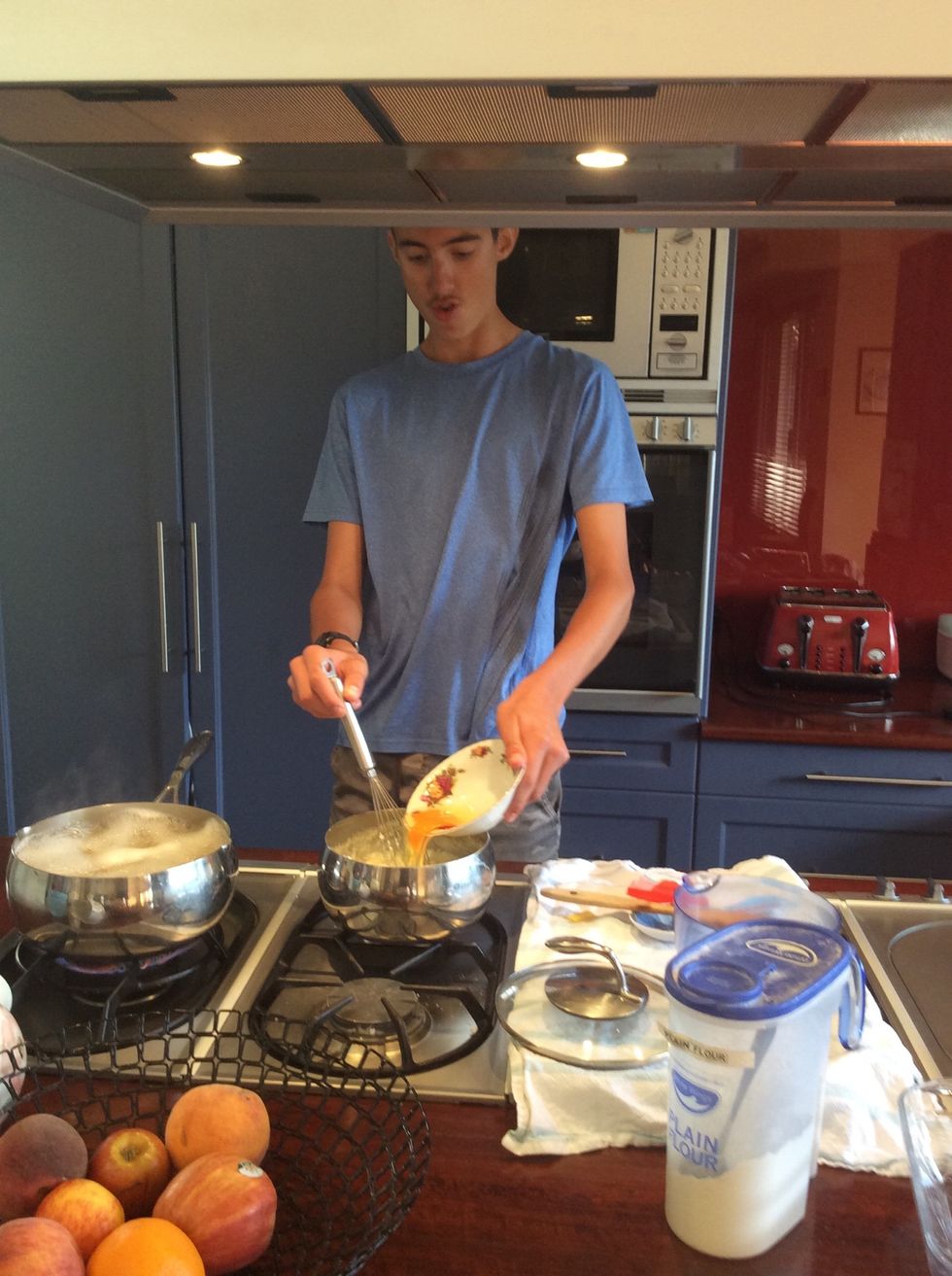 Then put into cream sauce and stir.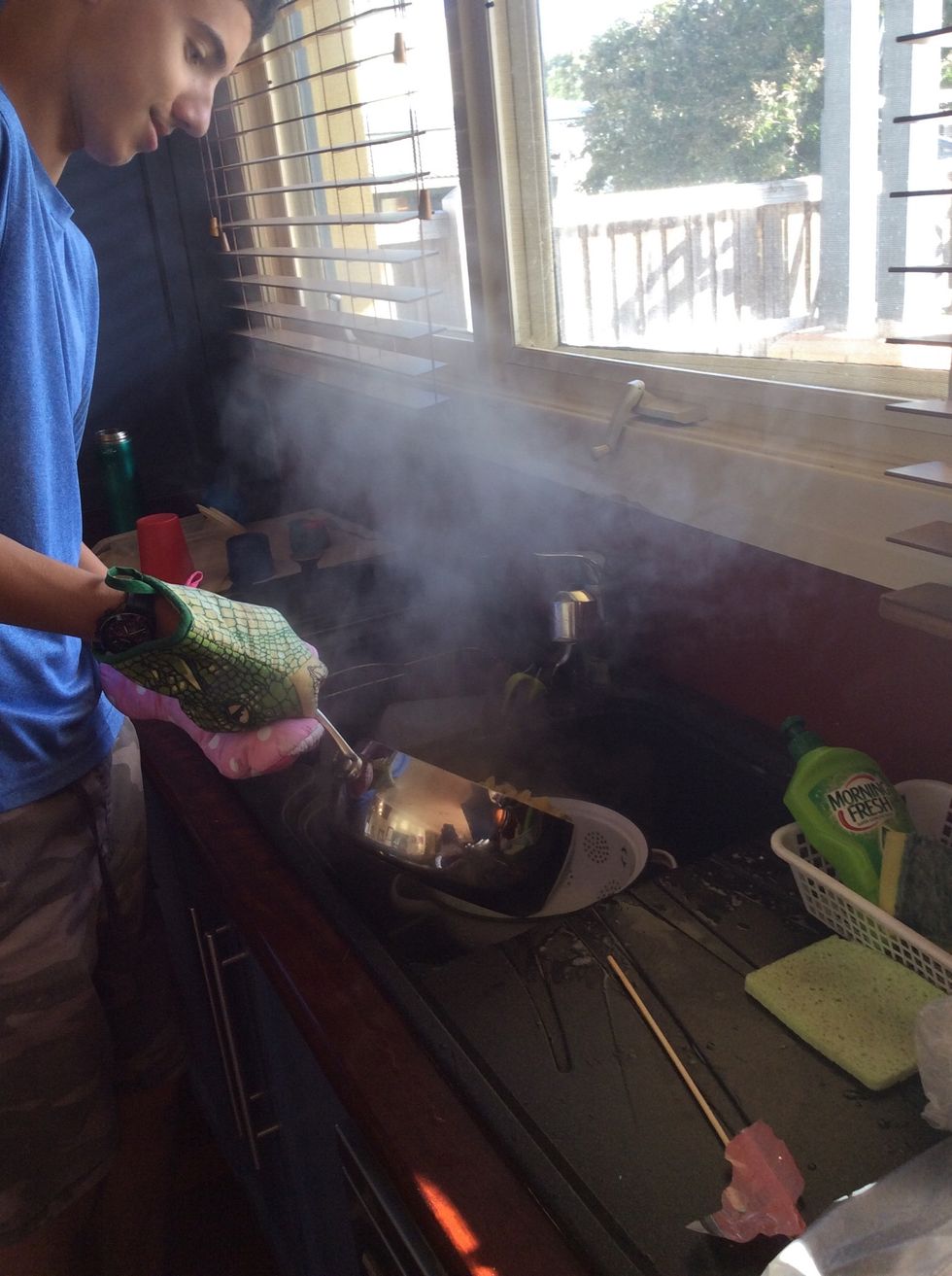 Strain the pasta once cooked.
Put all the pasta into a oven proof dish and evenly distribute all over.
Pour the cream sauce on top and make sure its evelyn distributed.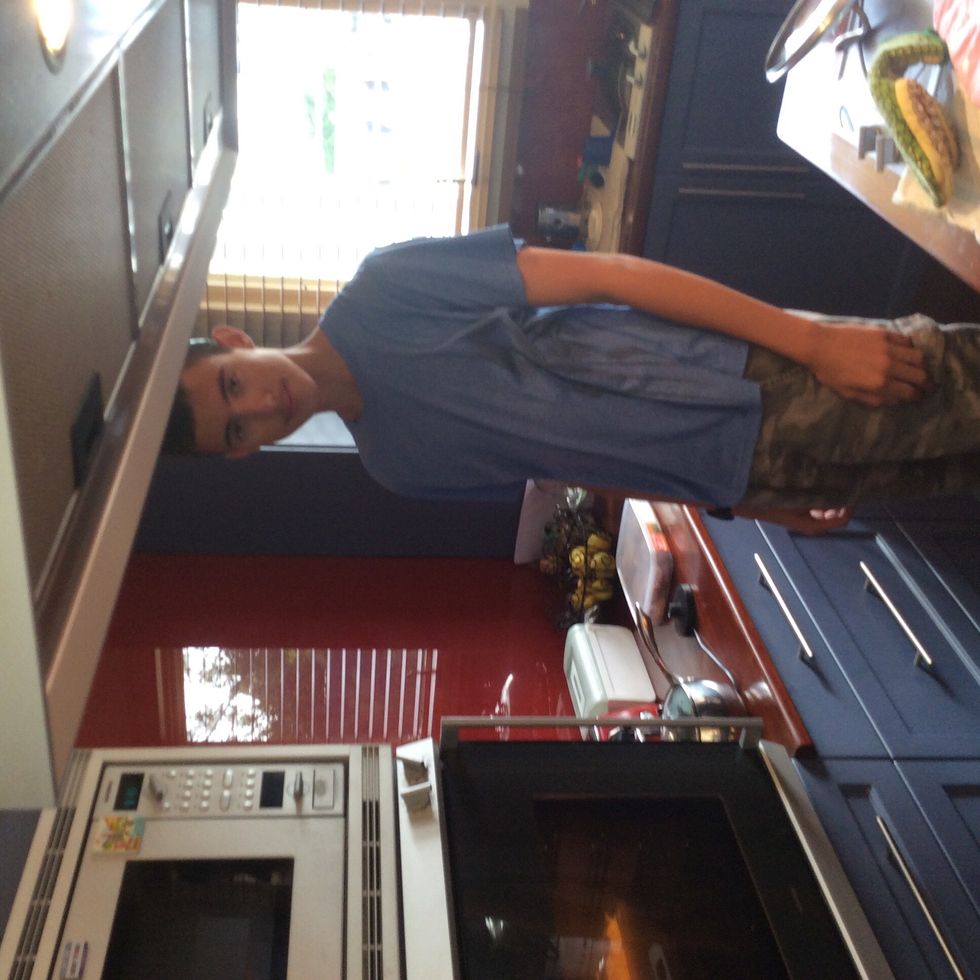 Cook in the oven for approx 30 minutes or until golden brown on top
Pull it out once its ready and let it cool a little bit.
Serve it up and eat!
7 table spoons of flour.
100g of butter.
1L of milk.
100g of feta.
2 eggs.
500g of pene pasta.