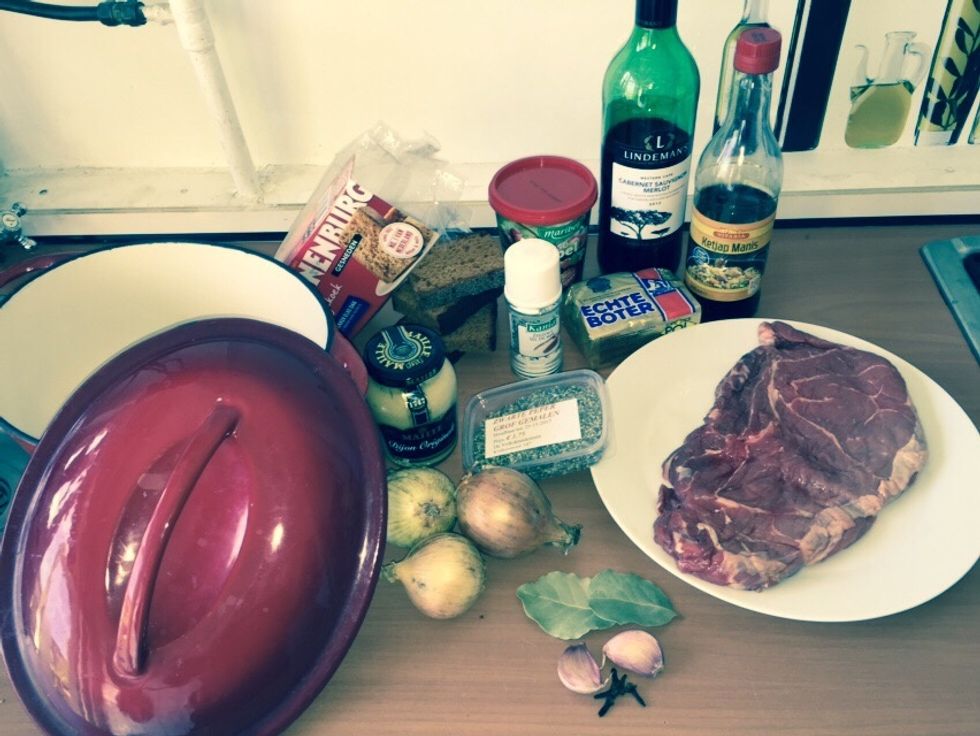 The ingredients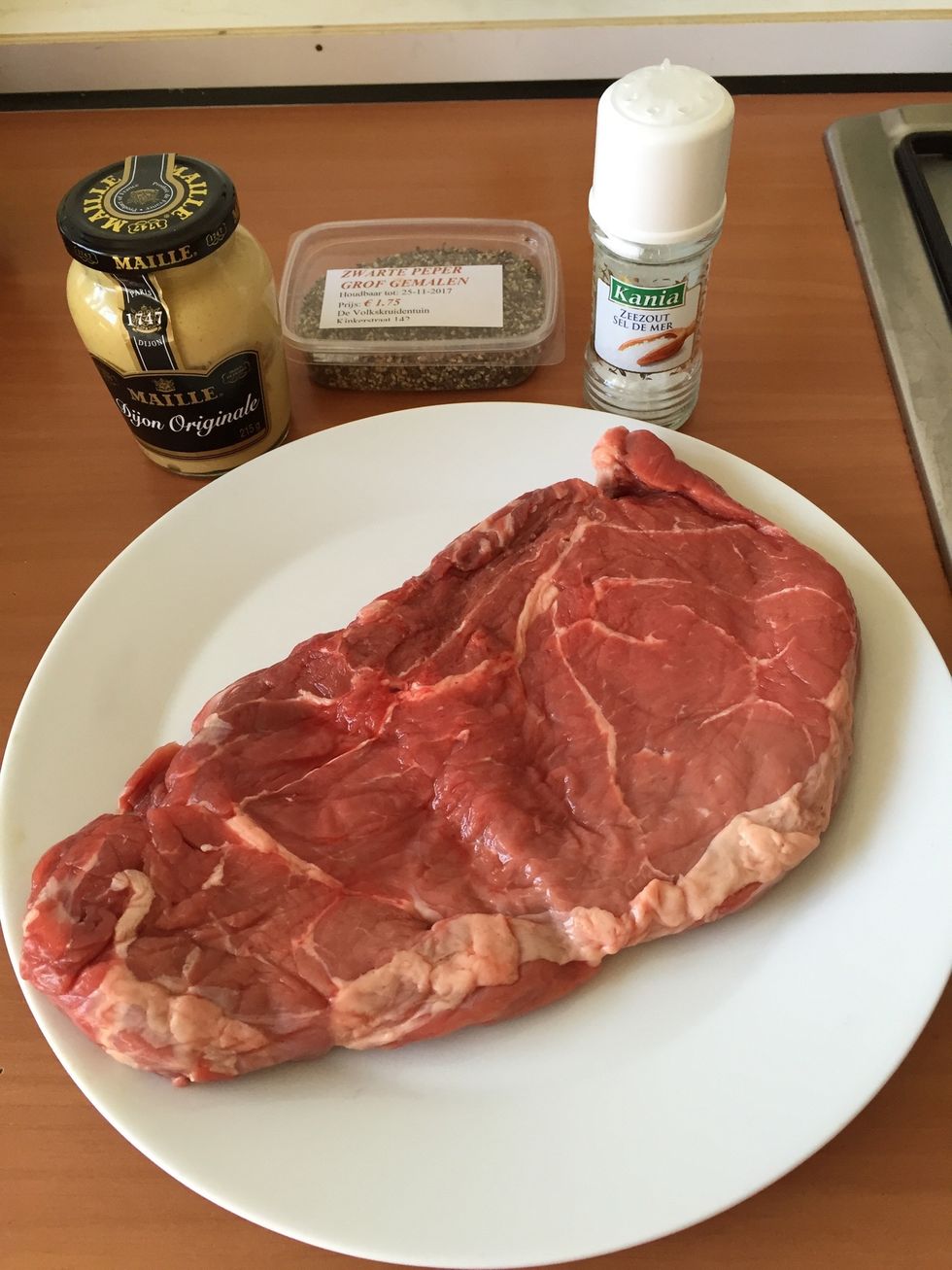 Rub the beef with pepper, salt and mustard.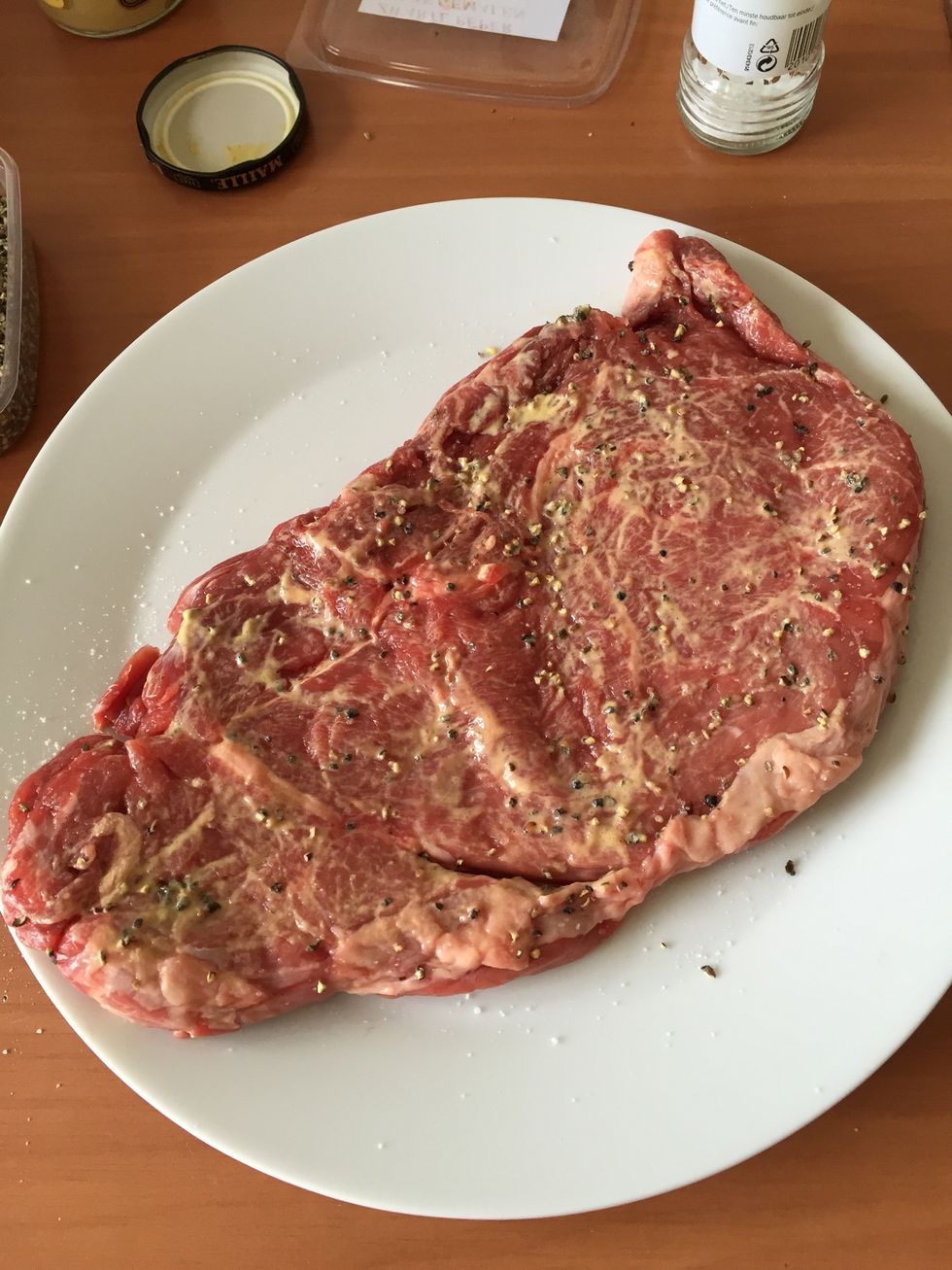 Both sides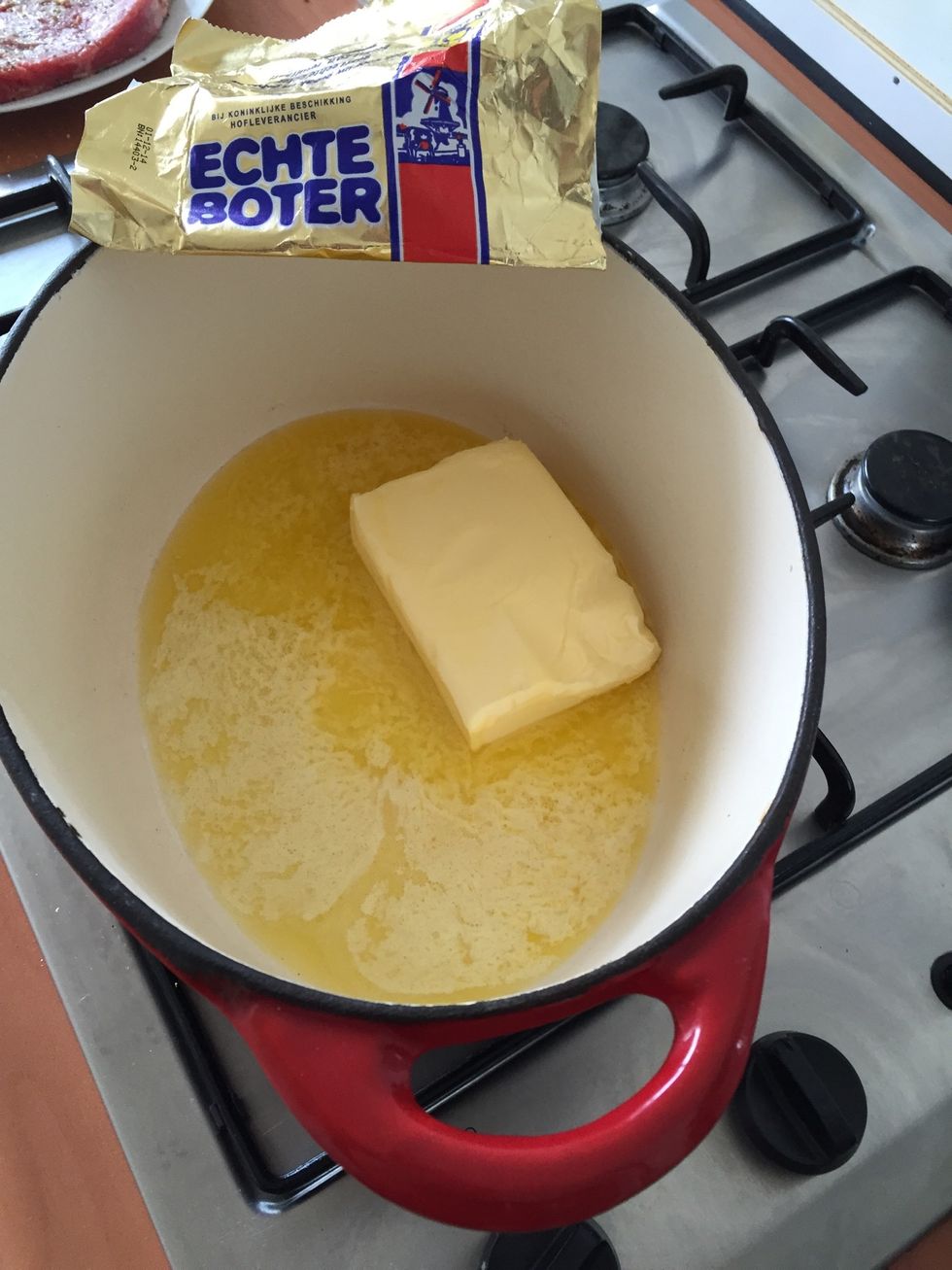 Melt the butter in a casserole/frying pan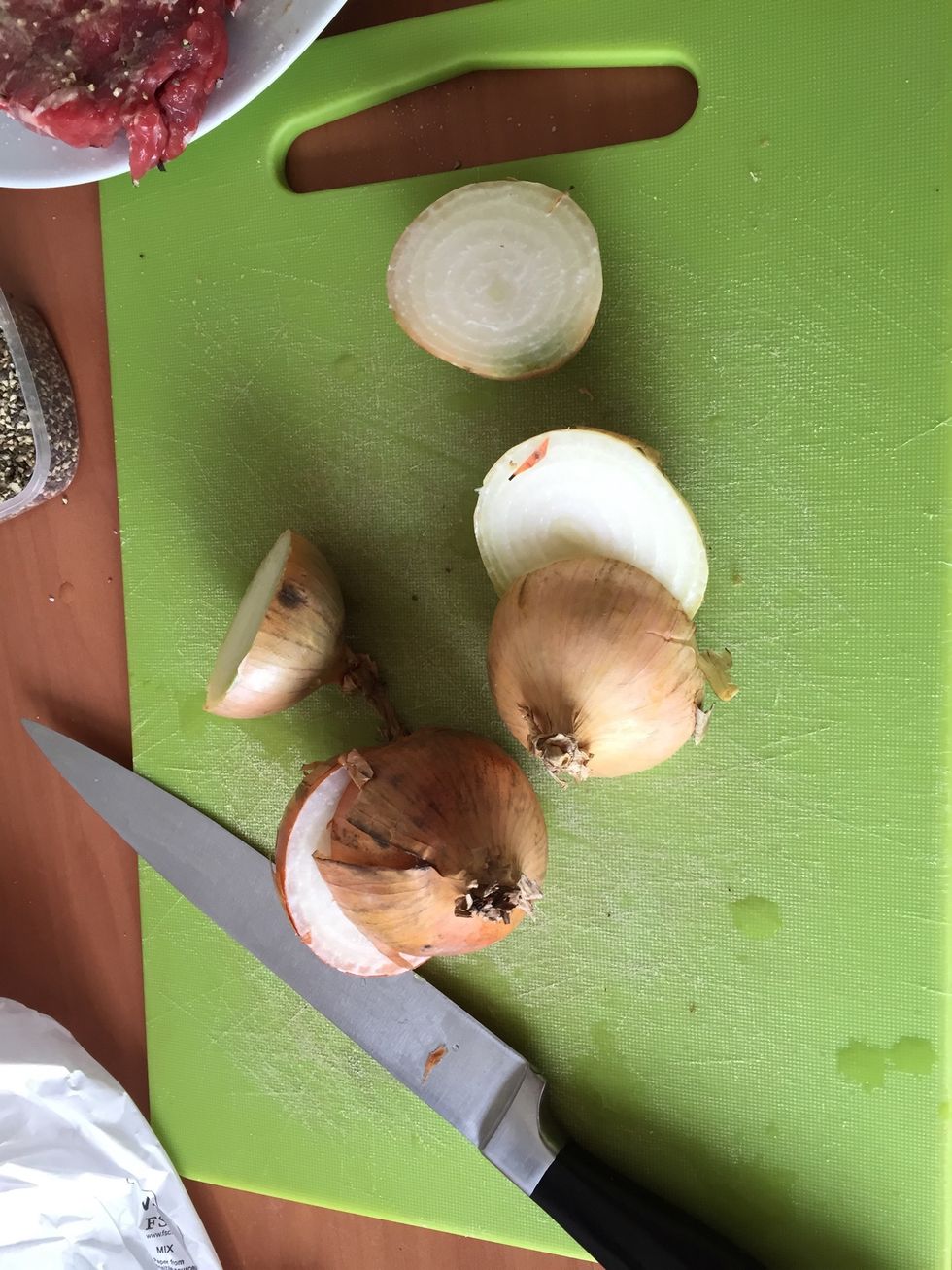 Slice the onions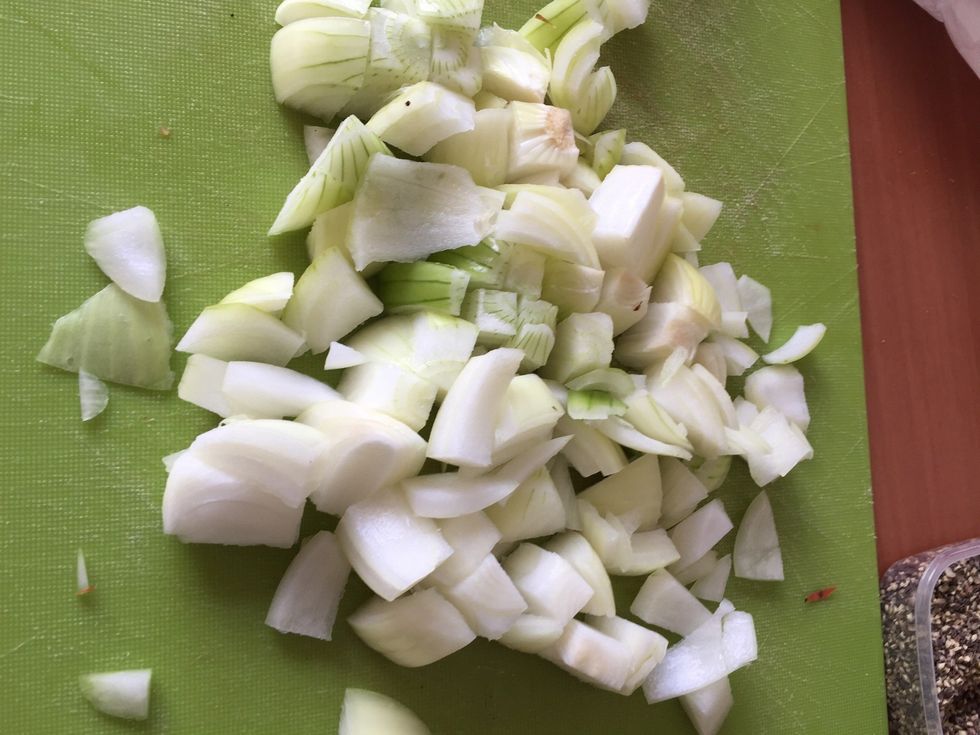 In big slices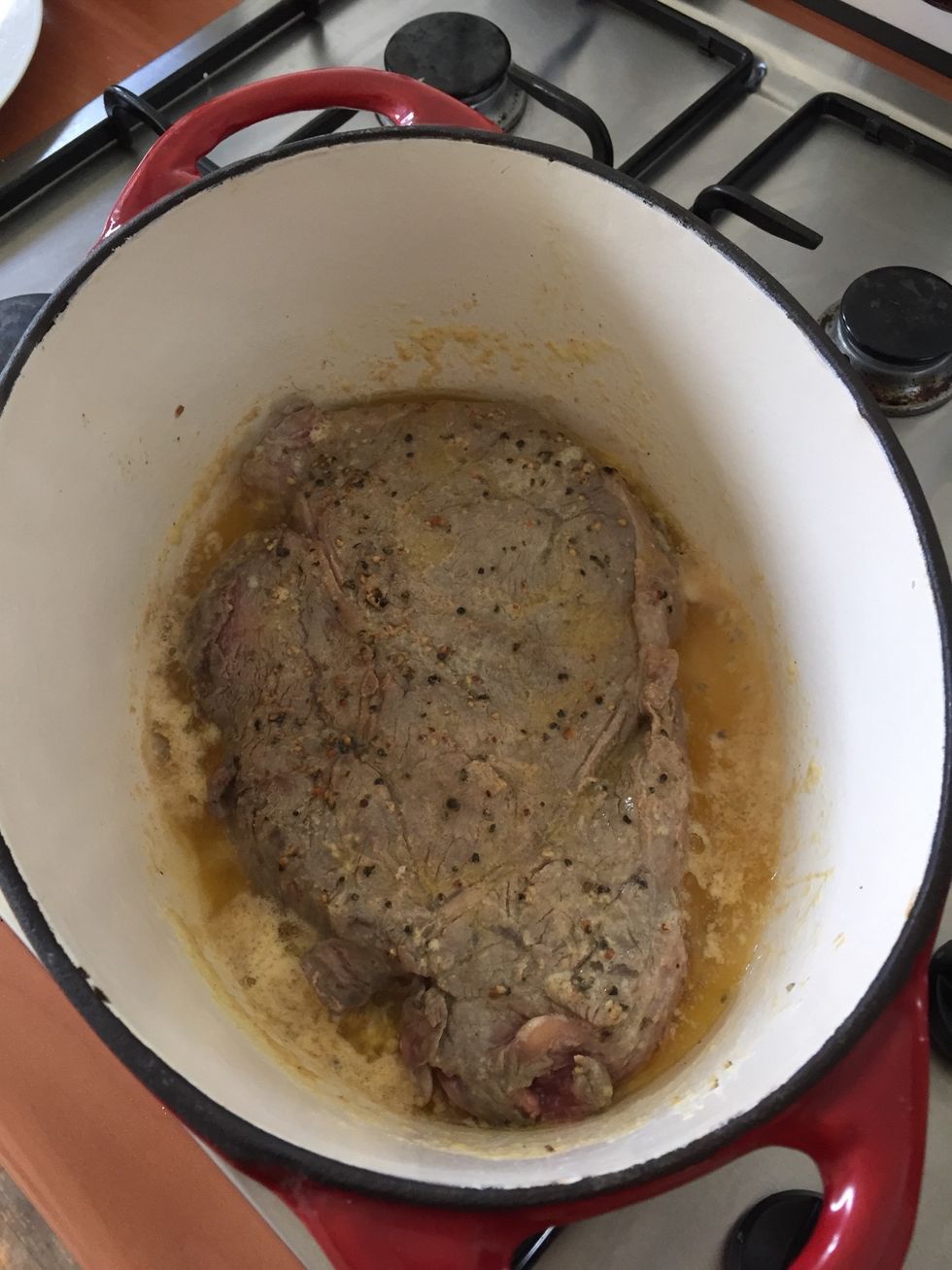 Fry the beef at both sides brown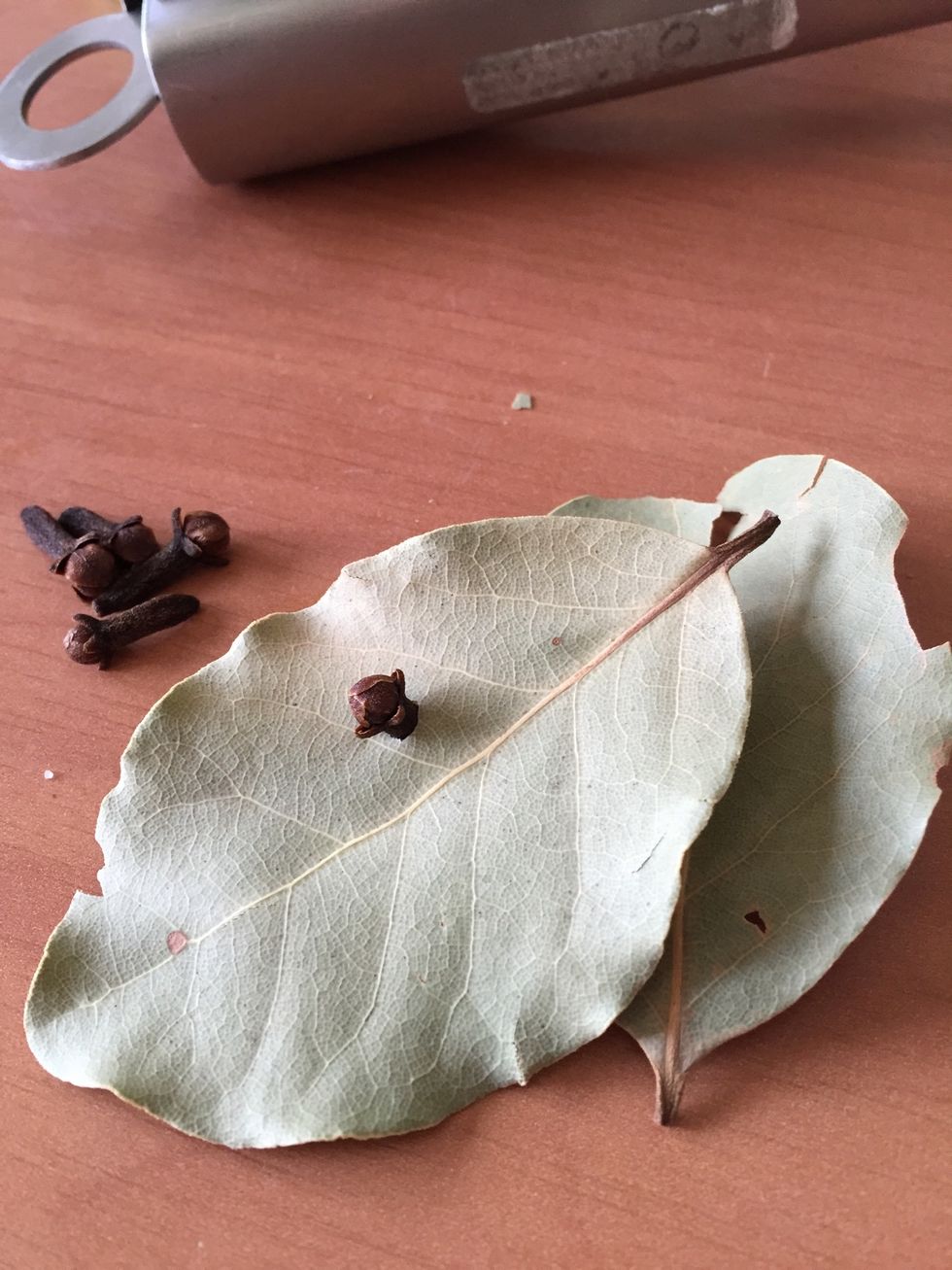 Put the coves in the bay leaves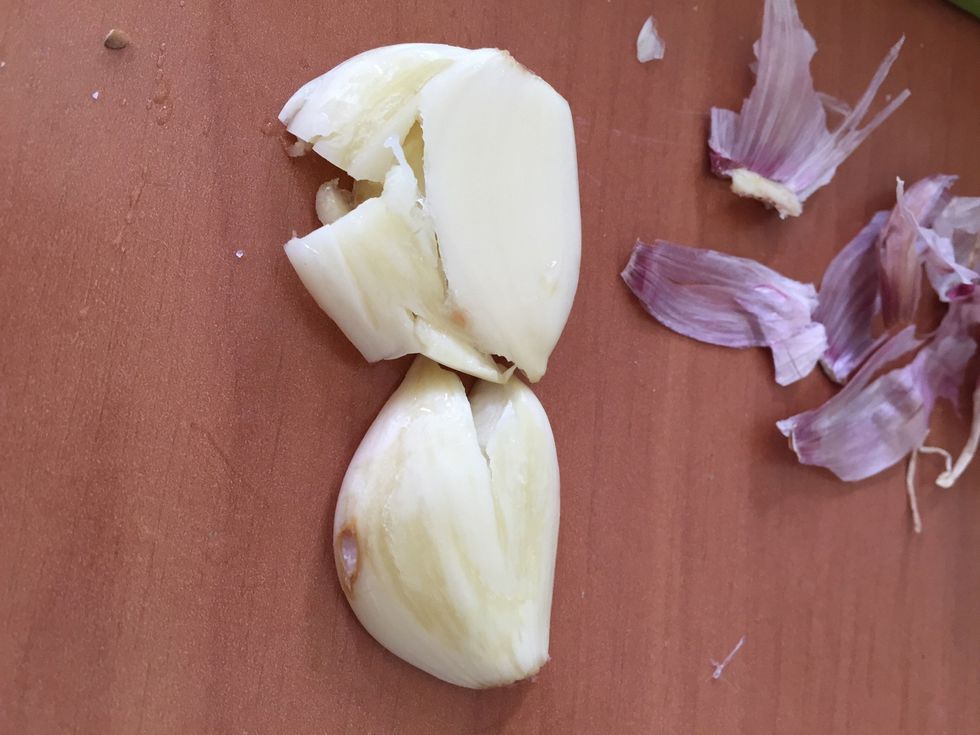 Crush the garlic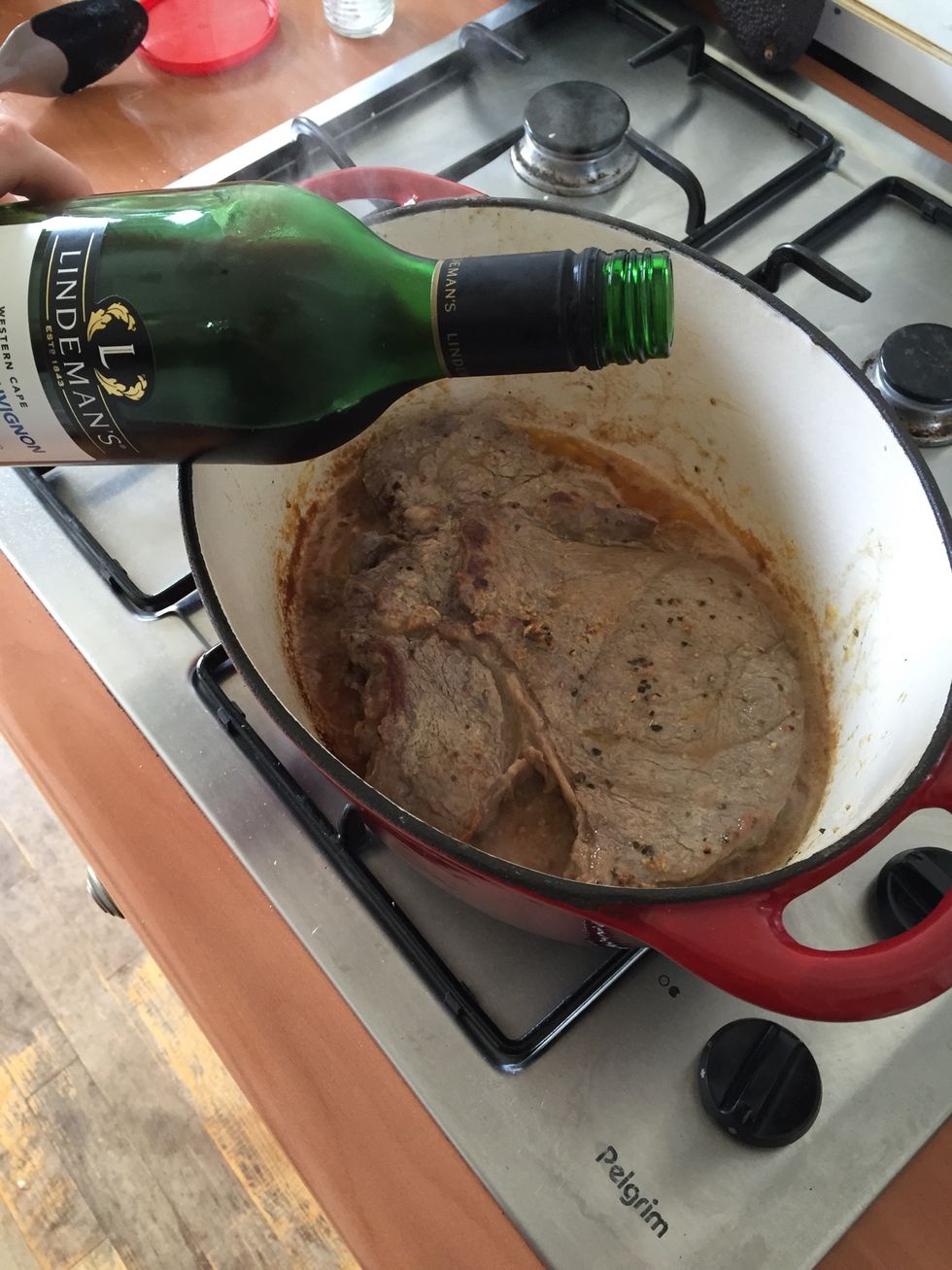 Add red wine...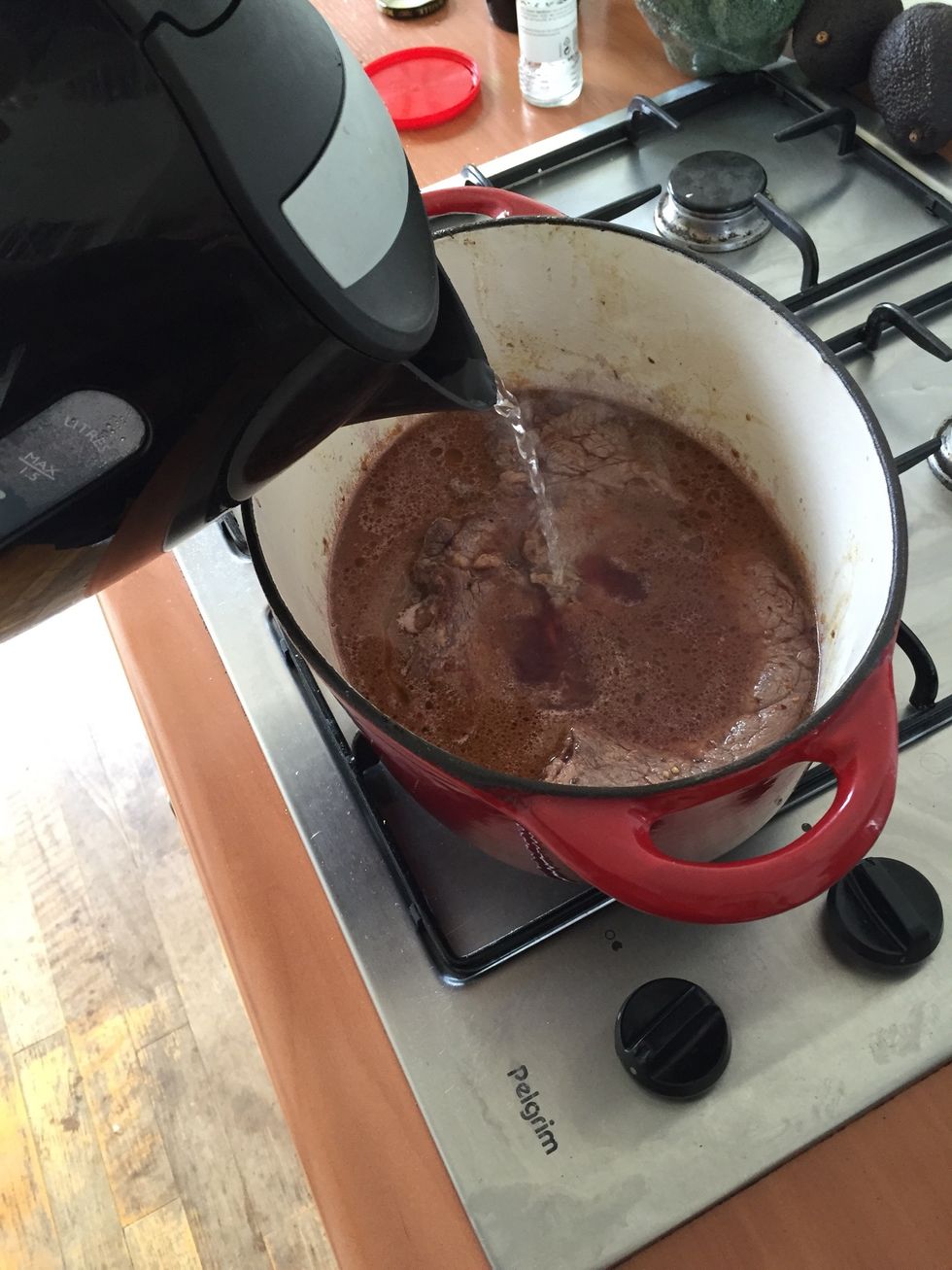 ...and some hot water...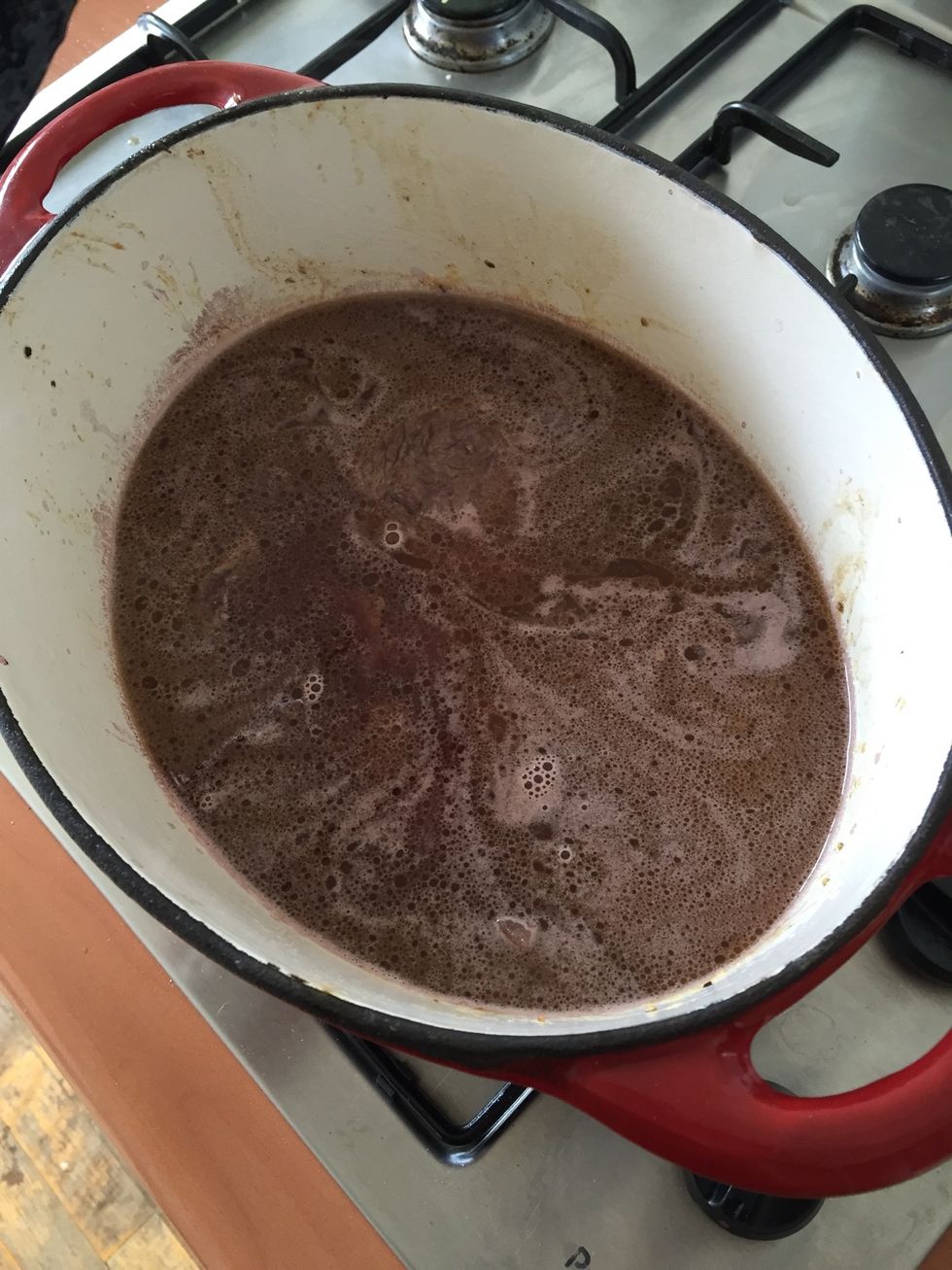 ...untill the beef is totally covered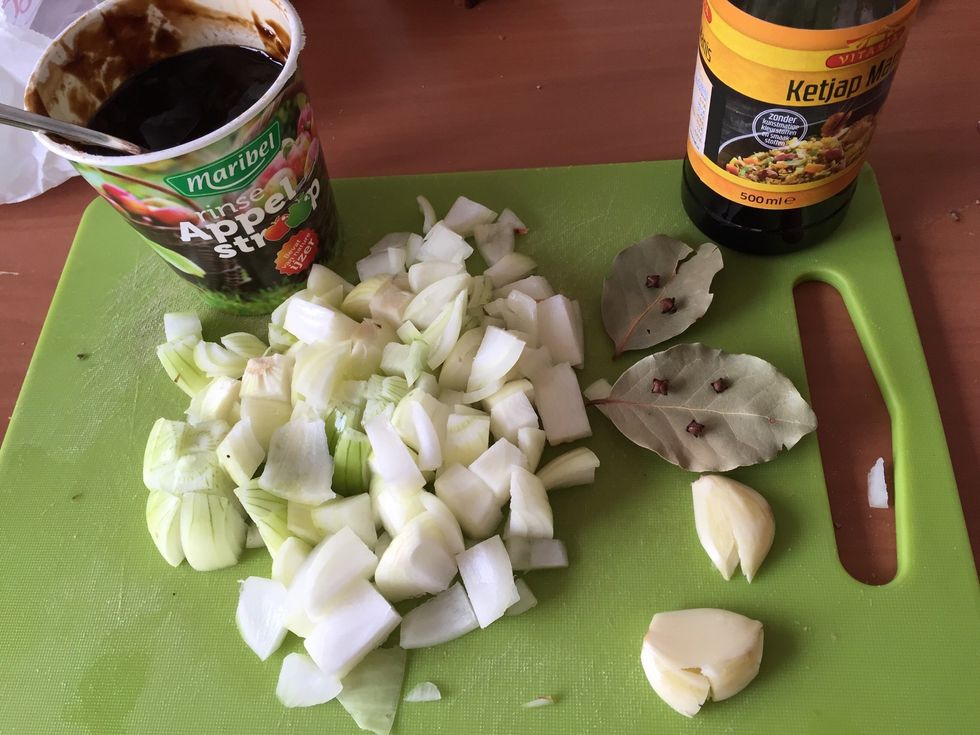 Put all these ingredients in the pan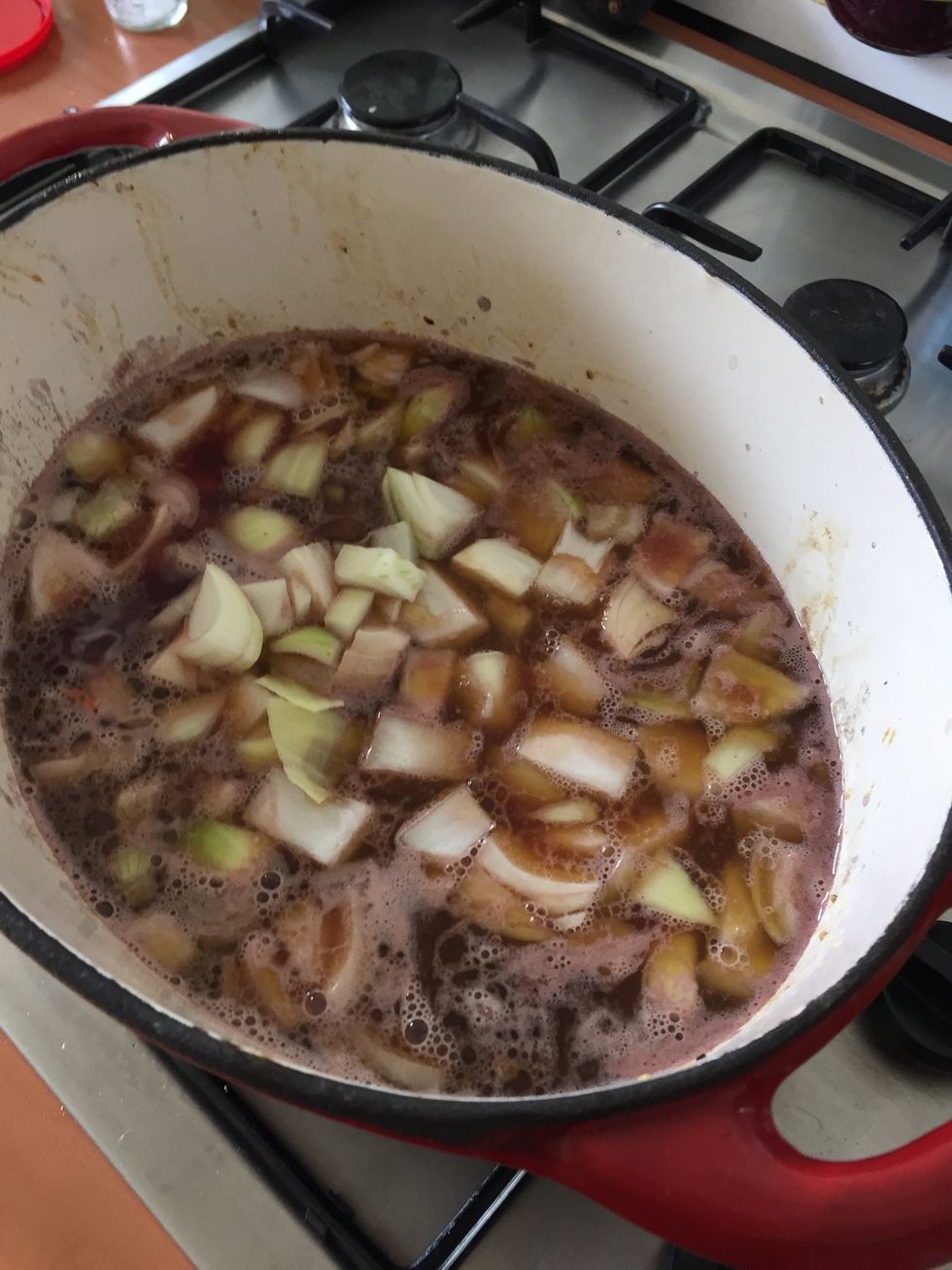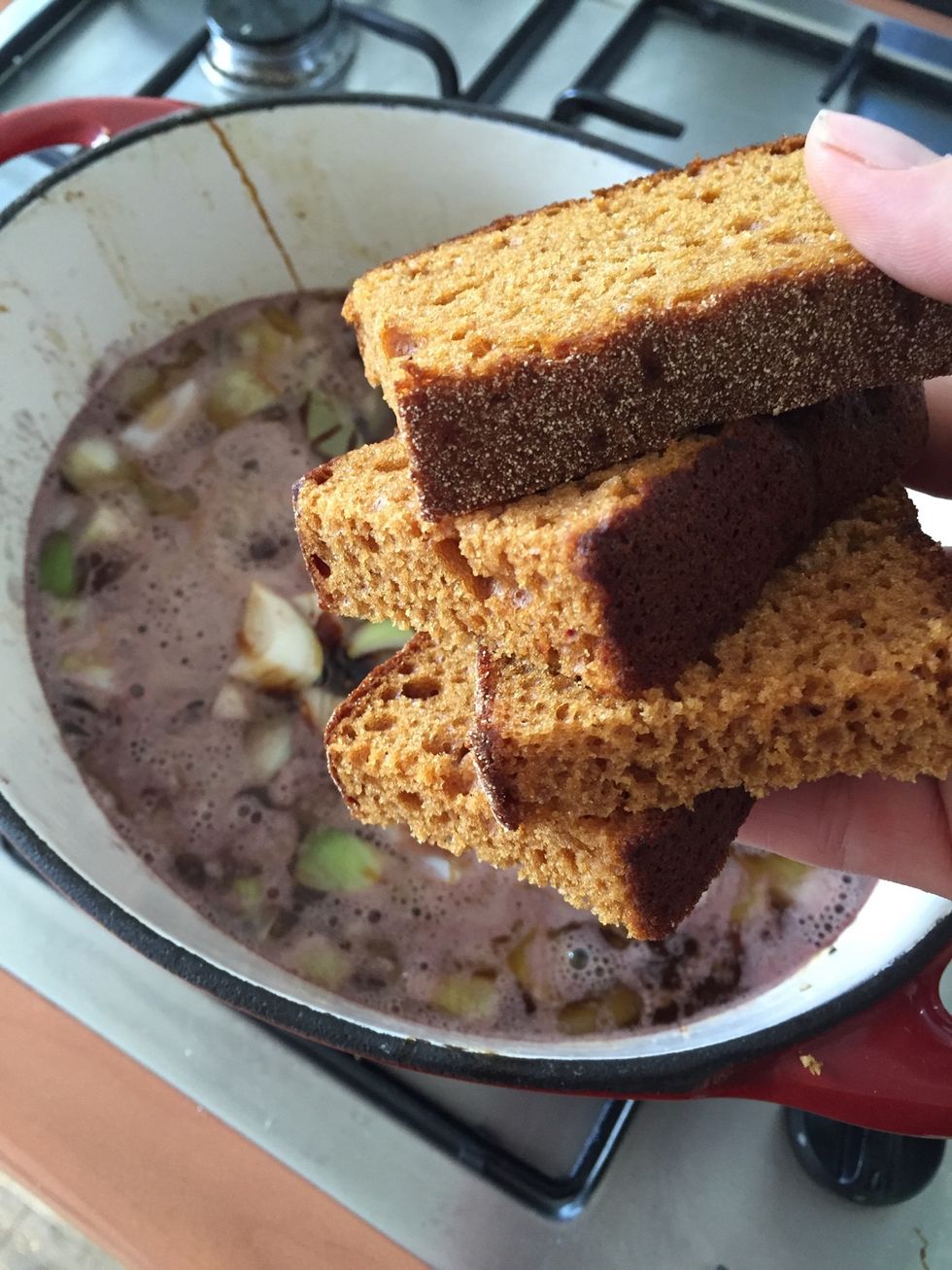 Crumble the 'ontbijtkoek'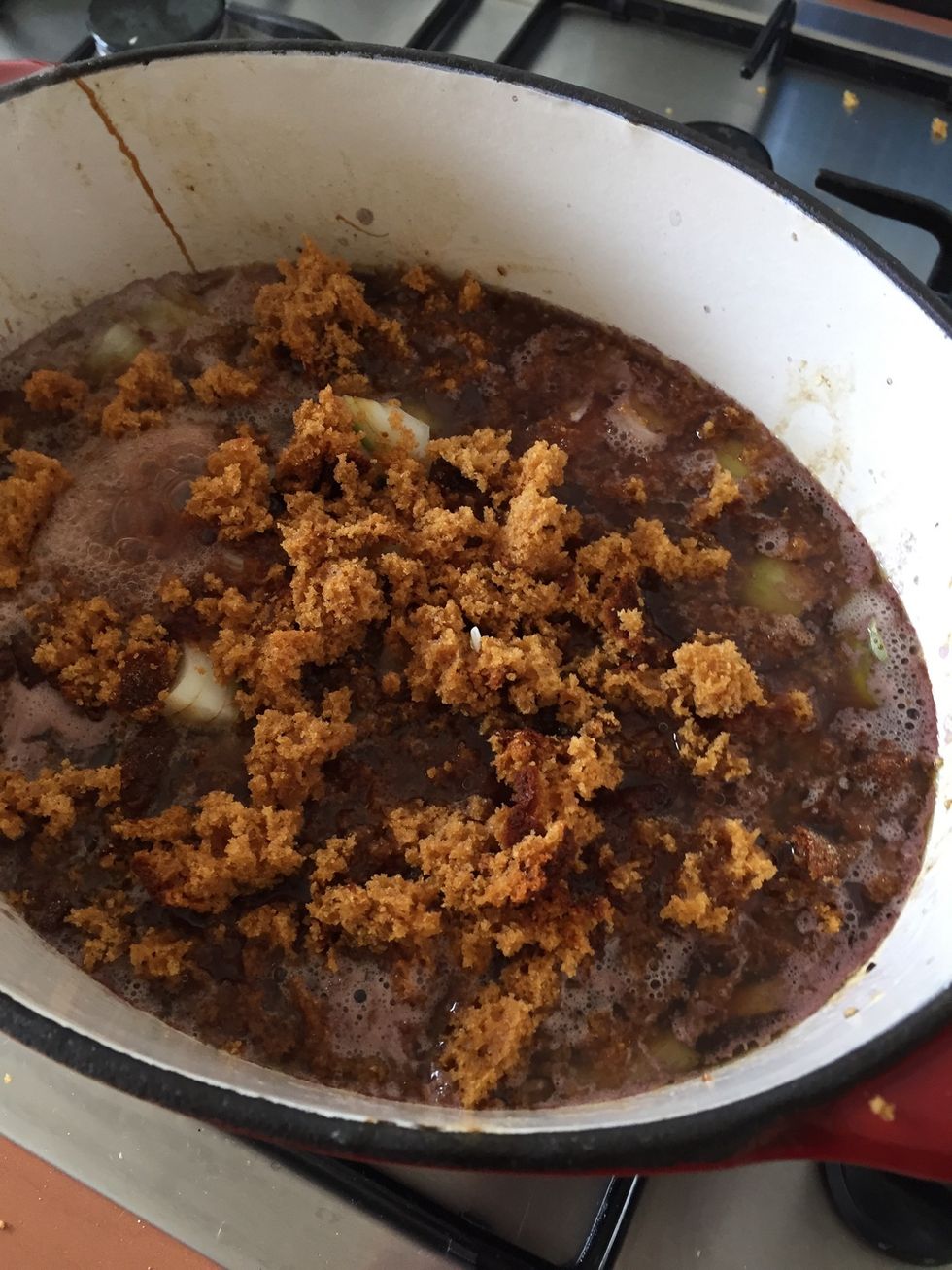 Stir very gently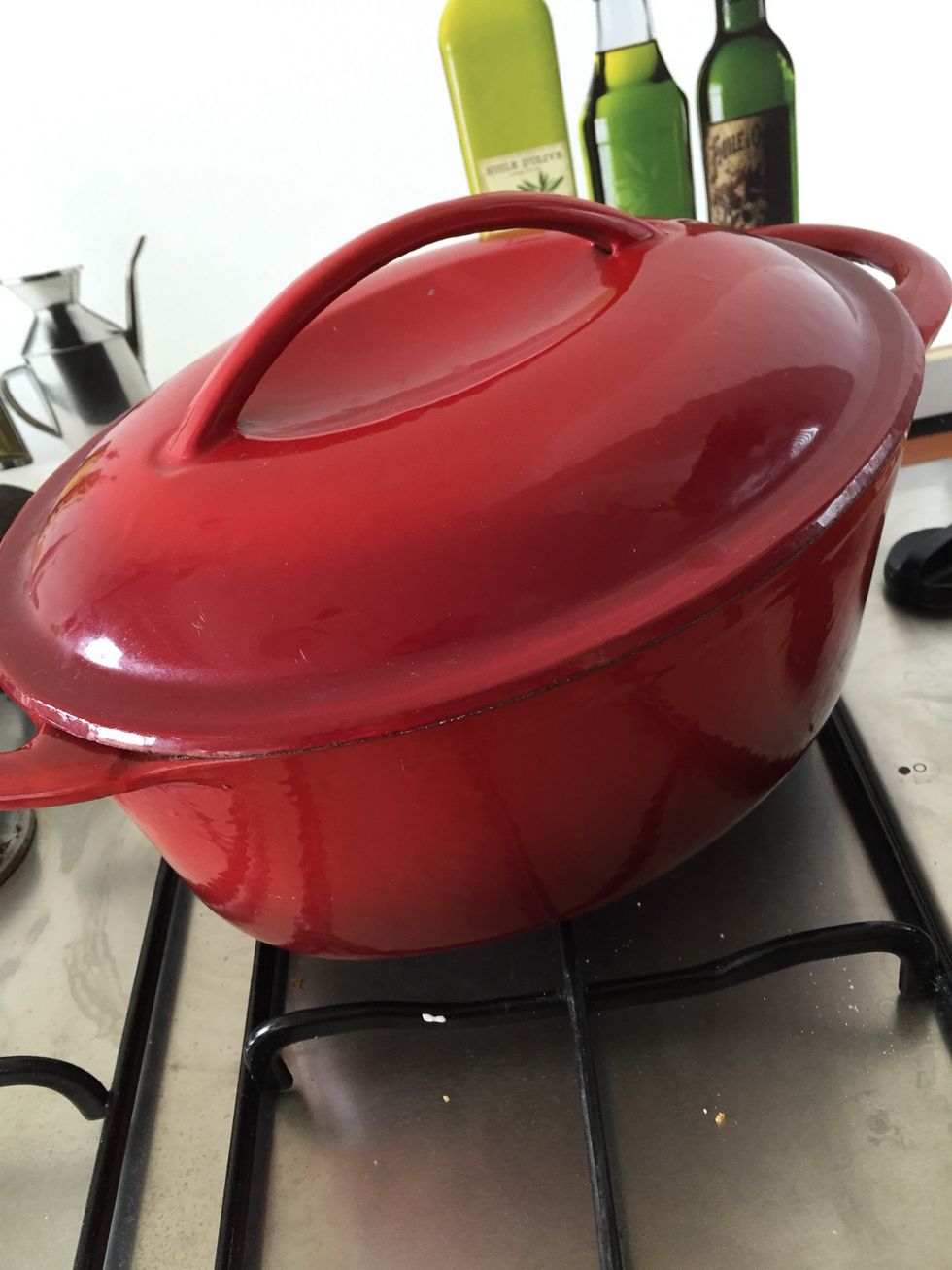 Cook slowly (the gass on the lowest level)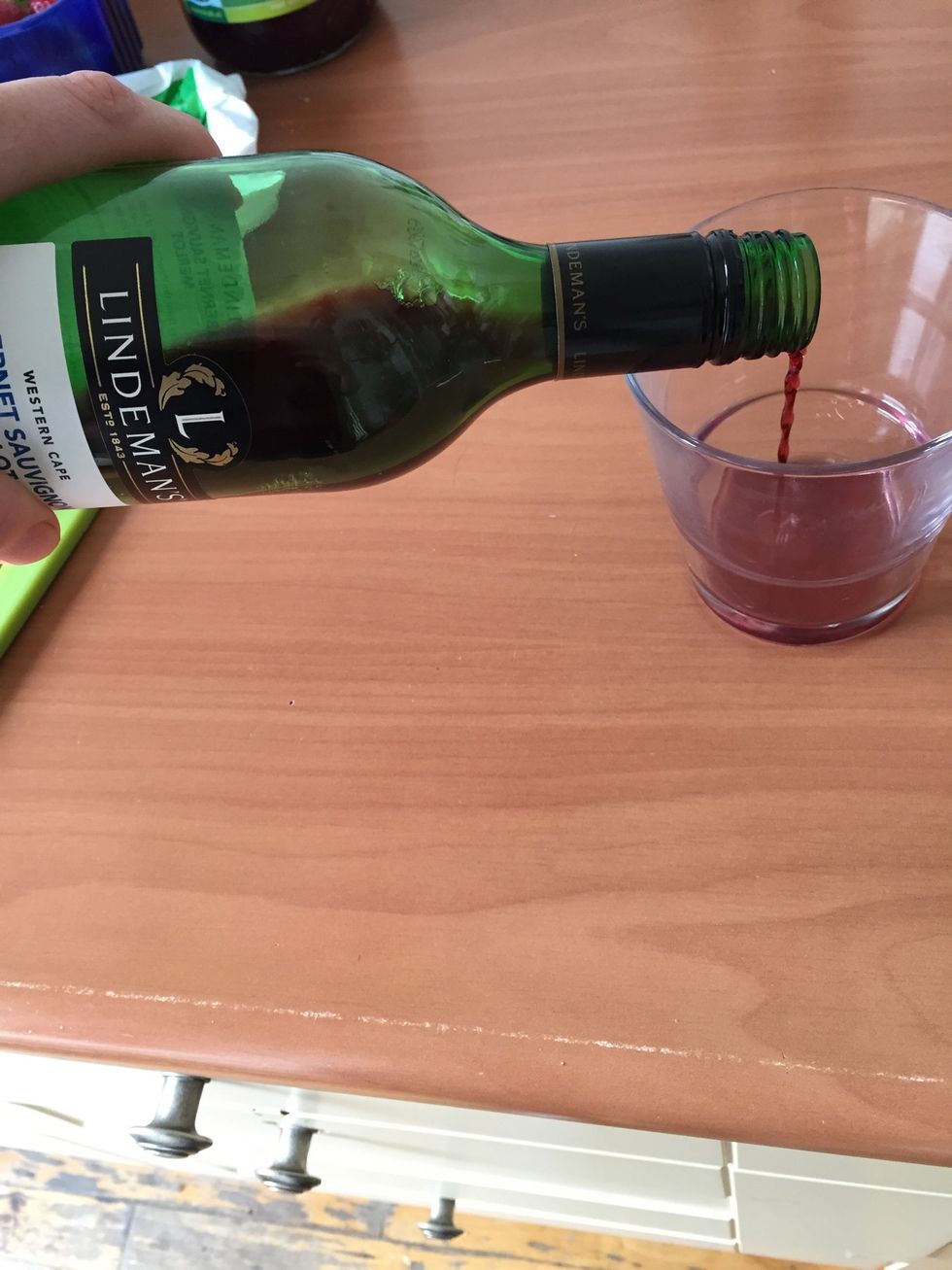 The rest of the wine is for yourself 😉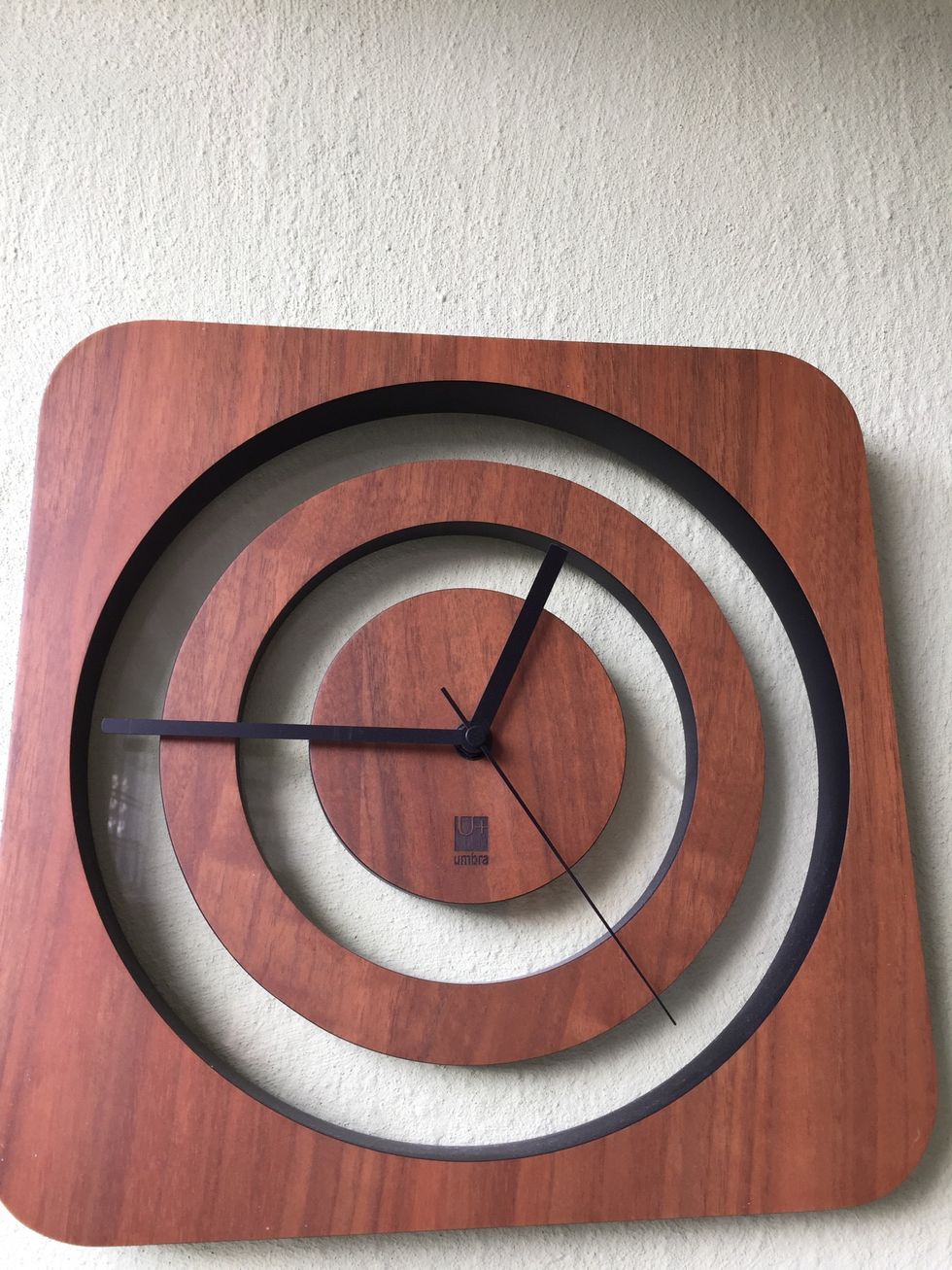 And now wait for 3 hours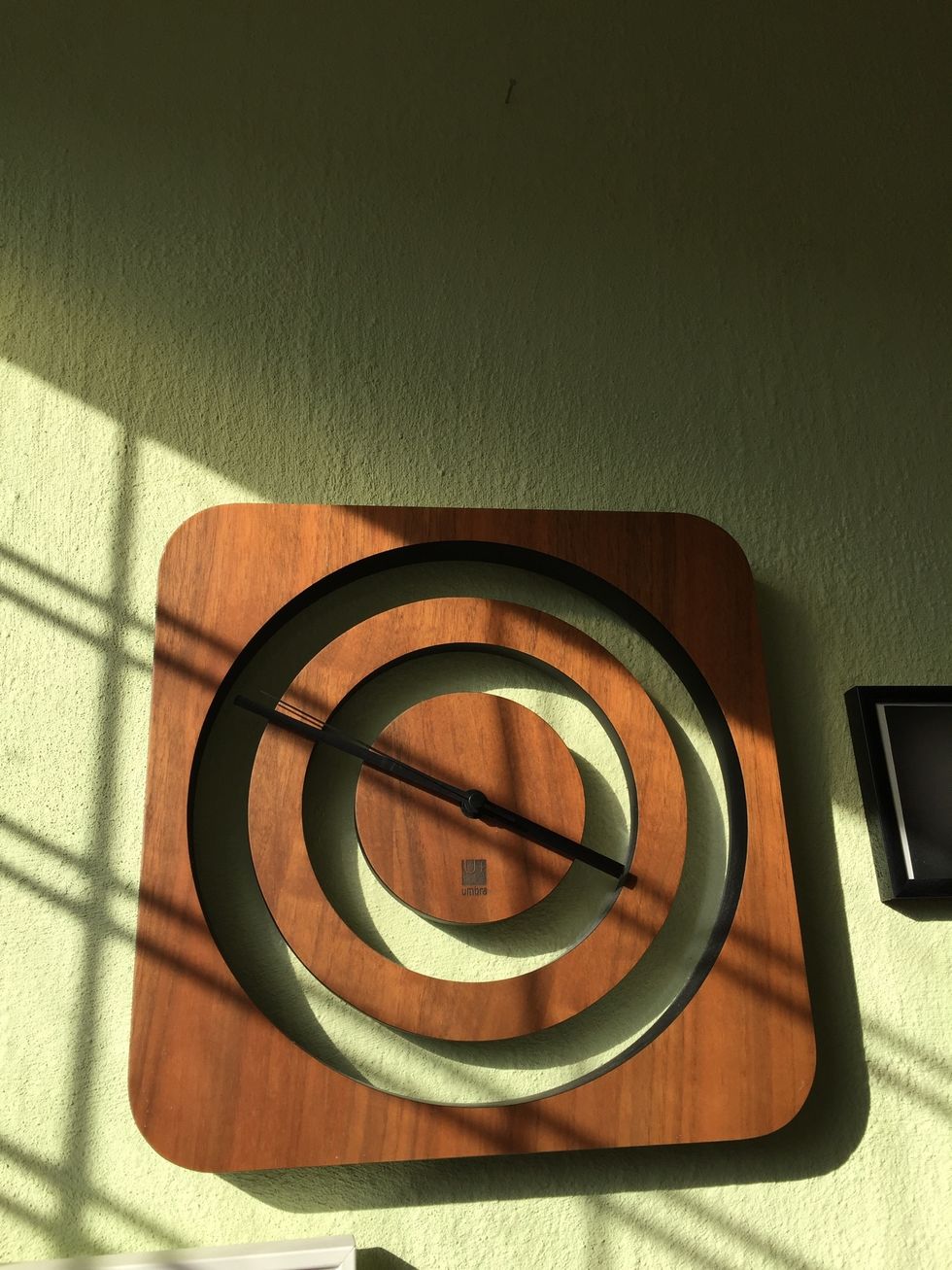 Finished!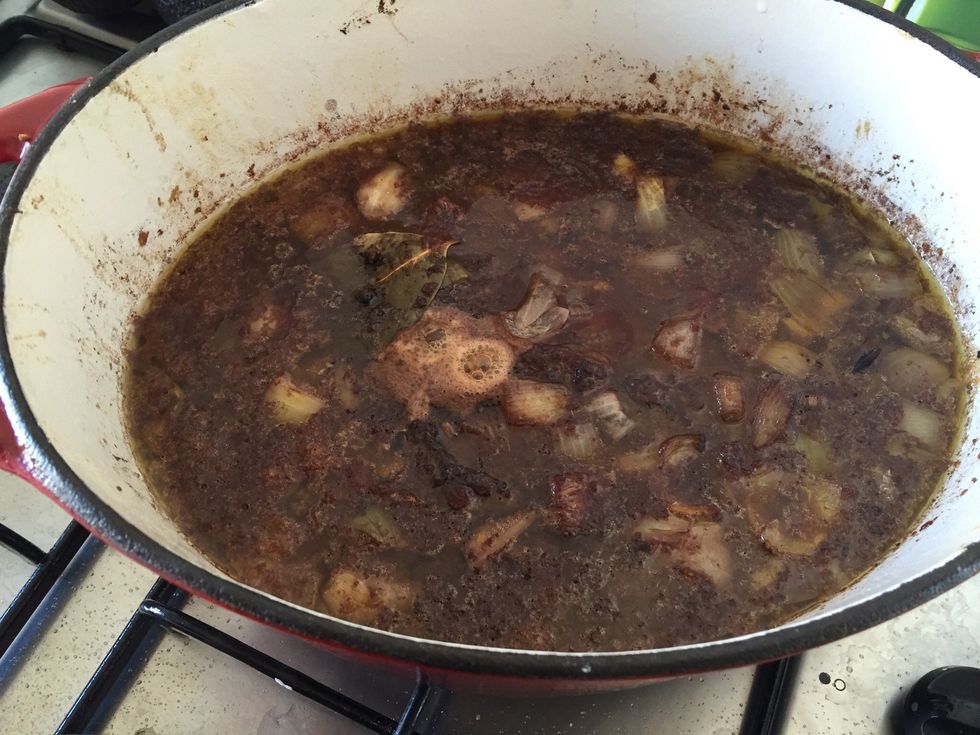 Perfect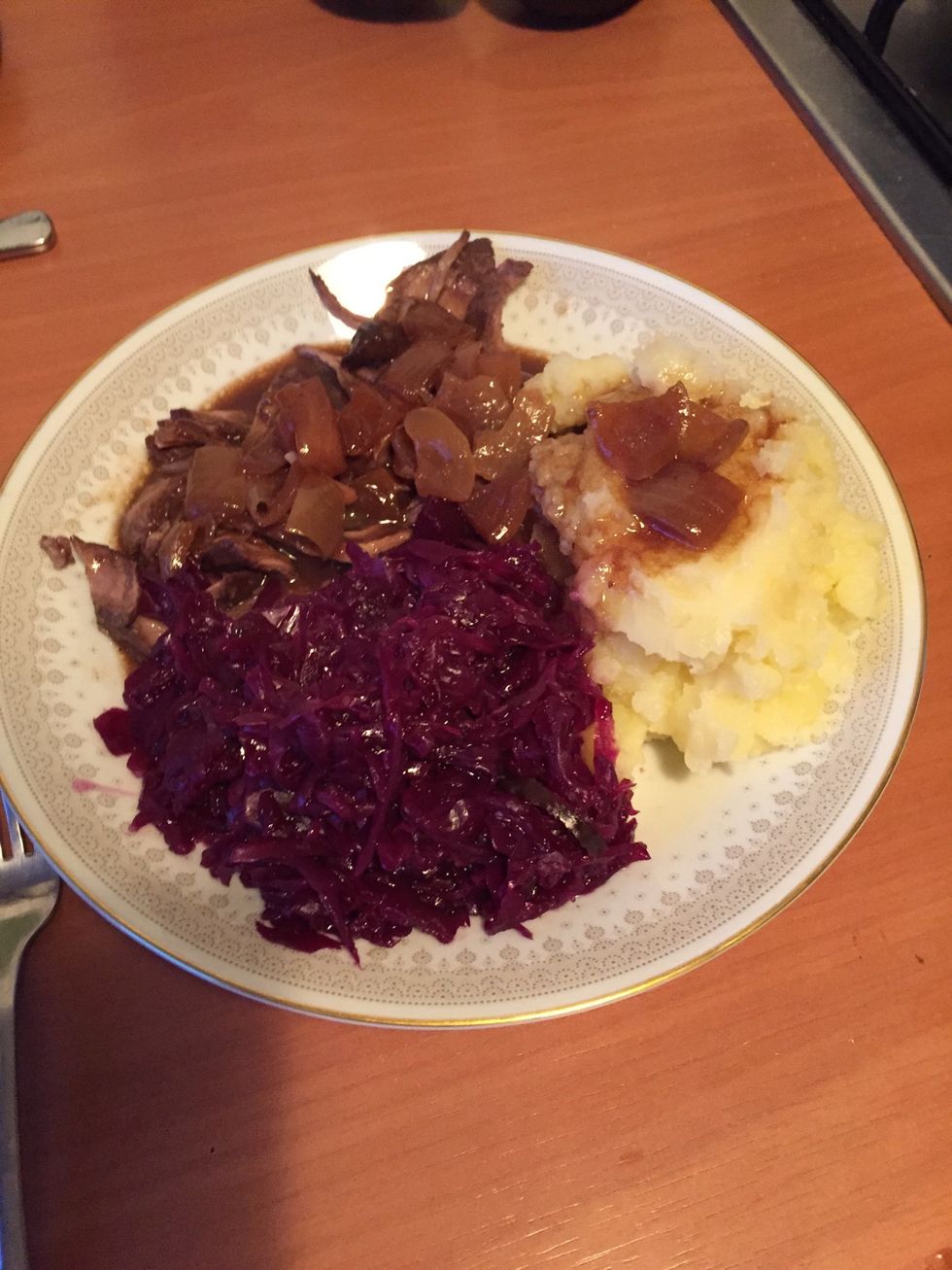 Pull the beef, mash the potatoes and warm the red cabbage and add the gravy.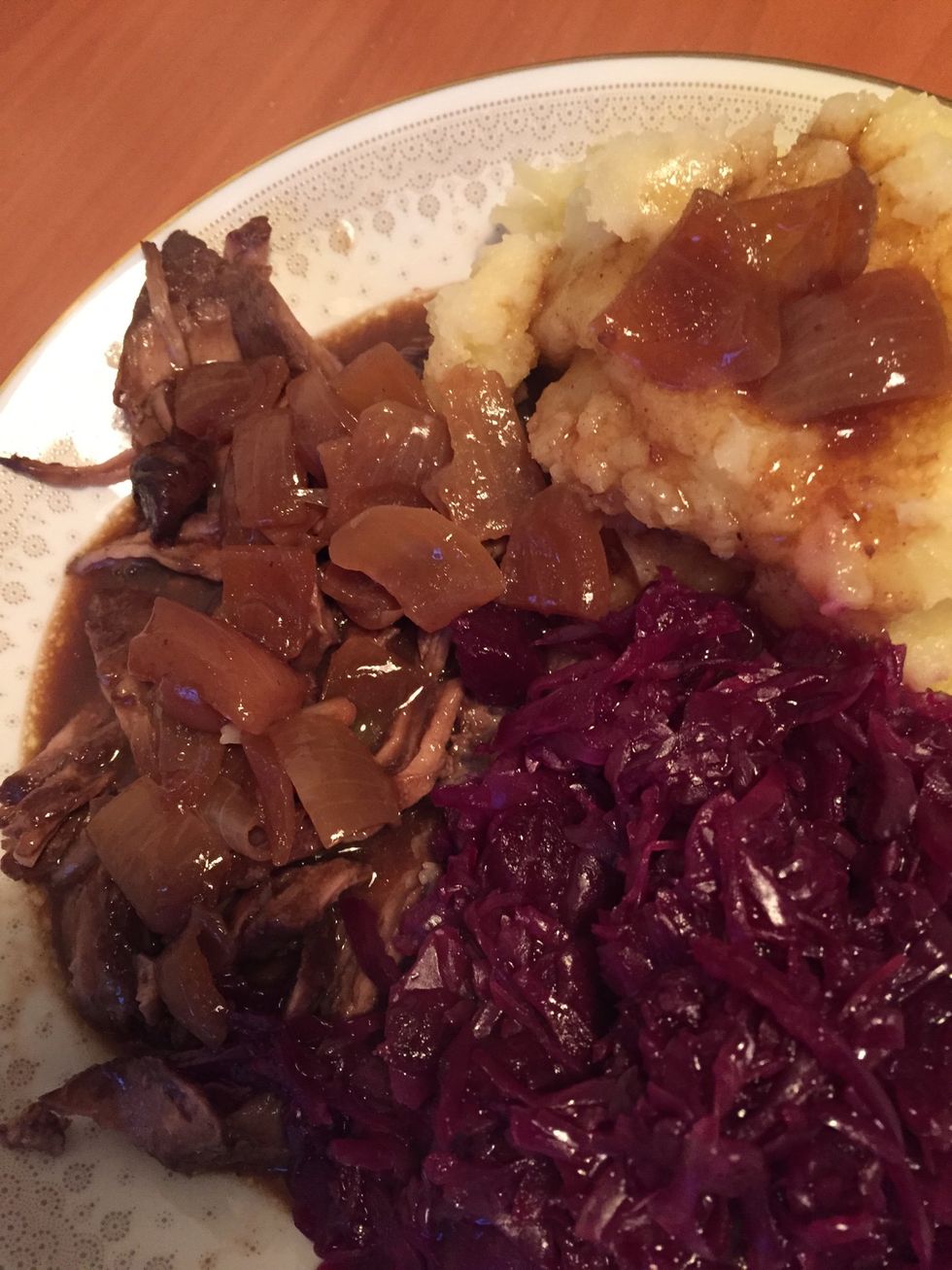 Eet smakelijk!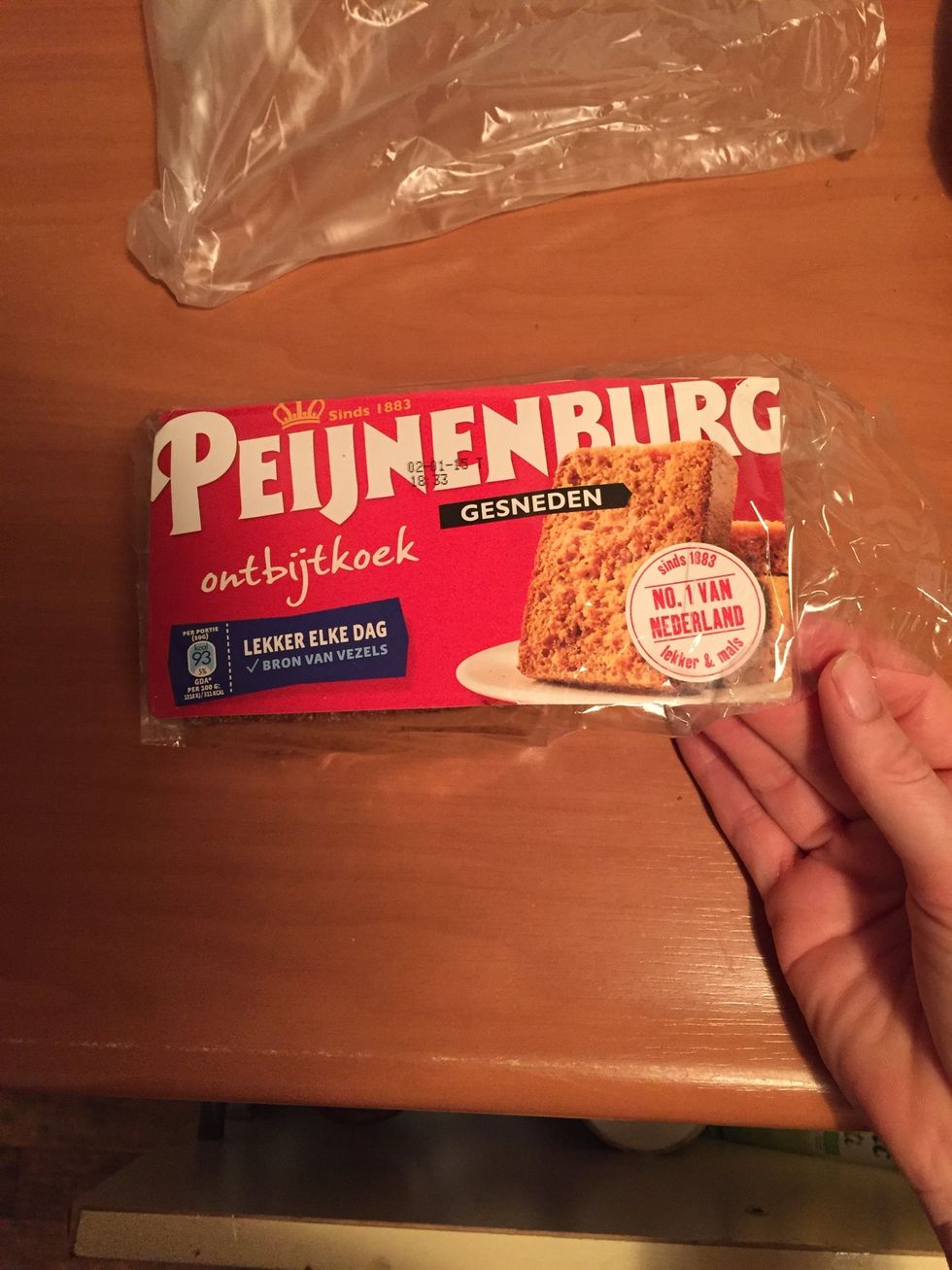 Maybe if you translate this in your own language, or Google, you'll hopefully find out what it is in your own country. (Thank you Beth)
600.0g Rib (boeuf)
200.0g Butter
3.0 Unions
5.0 Cloves
2.0 Bay leaves
2.0Tbsp Apple syrup
300.0ml Red wine
2.0Tbsp Mustard
2.0 Garlic
4.0part Ontbijtkoek (typical Dutch)
4.0Tbsp Sweet soy sauce
Hot water or bouillon
Salt
Pepper
Yar of red cabbage
Mashed potatoes
Marleen Van Veen
Years ago I started to make my own cookery book. Now I want to share these easy, healthy and happy recipes with you. ENJOY food as much as you enjoy life!
Amsterdam, The Netherlands