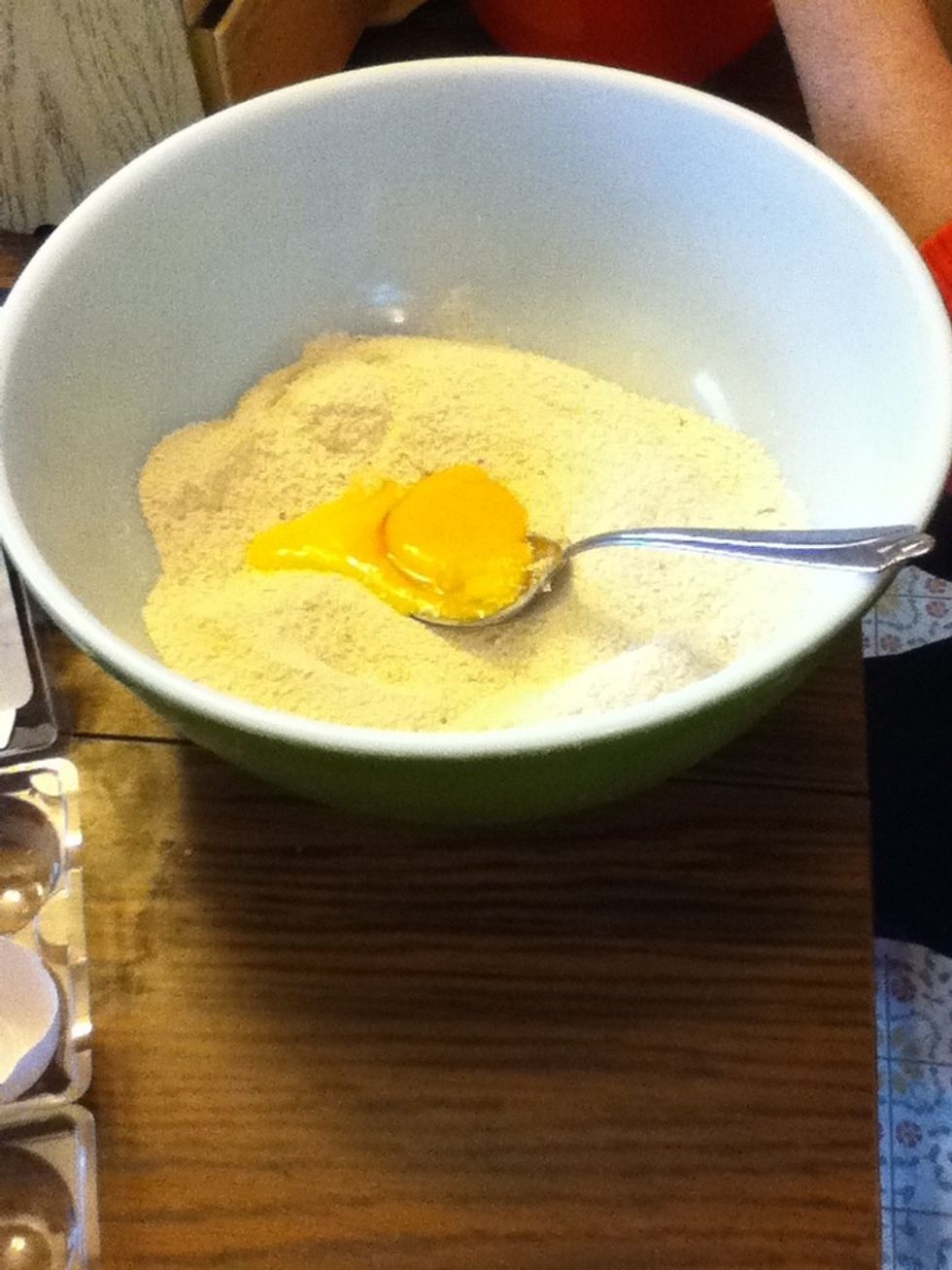 Add the eggs to matzoh meal.
Whip egg whites till white and fluffy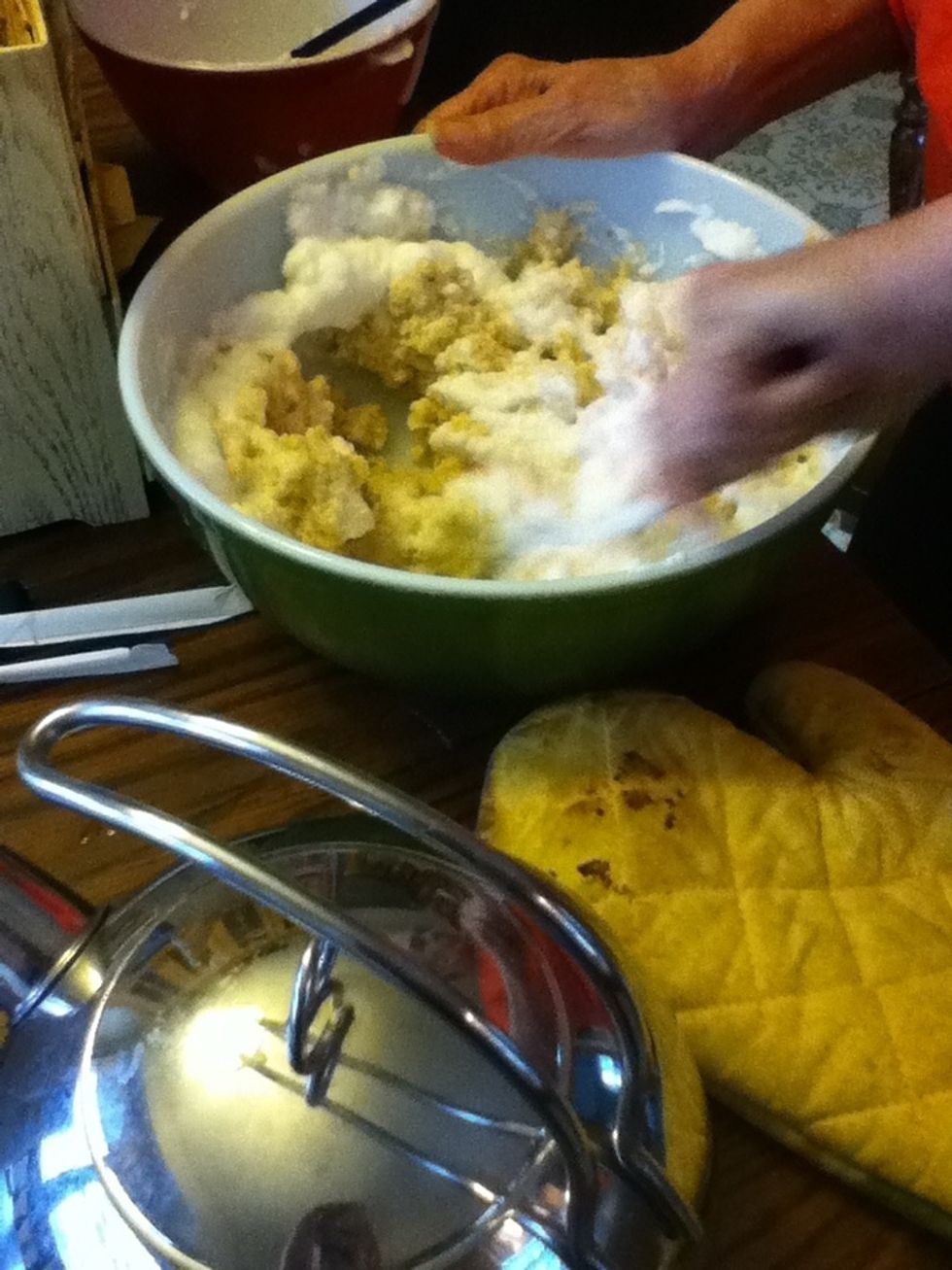 Mix all ingredients together.
Boil a pot of water. About 3-5 minutes or so.
Roll mix into balls and add to boiling water.
Boil for about 1 hour or so and then spoon out and put on a plate.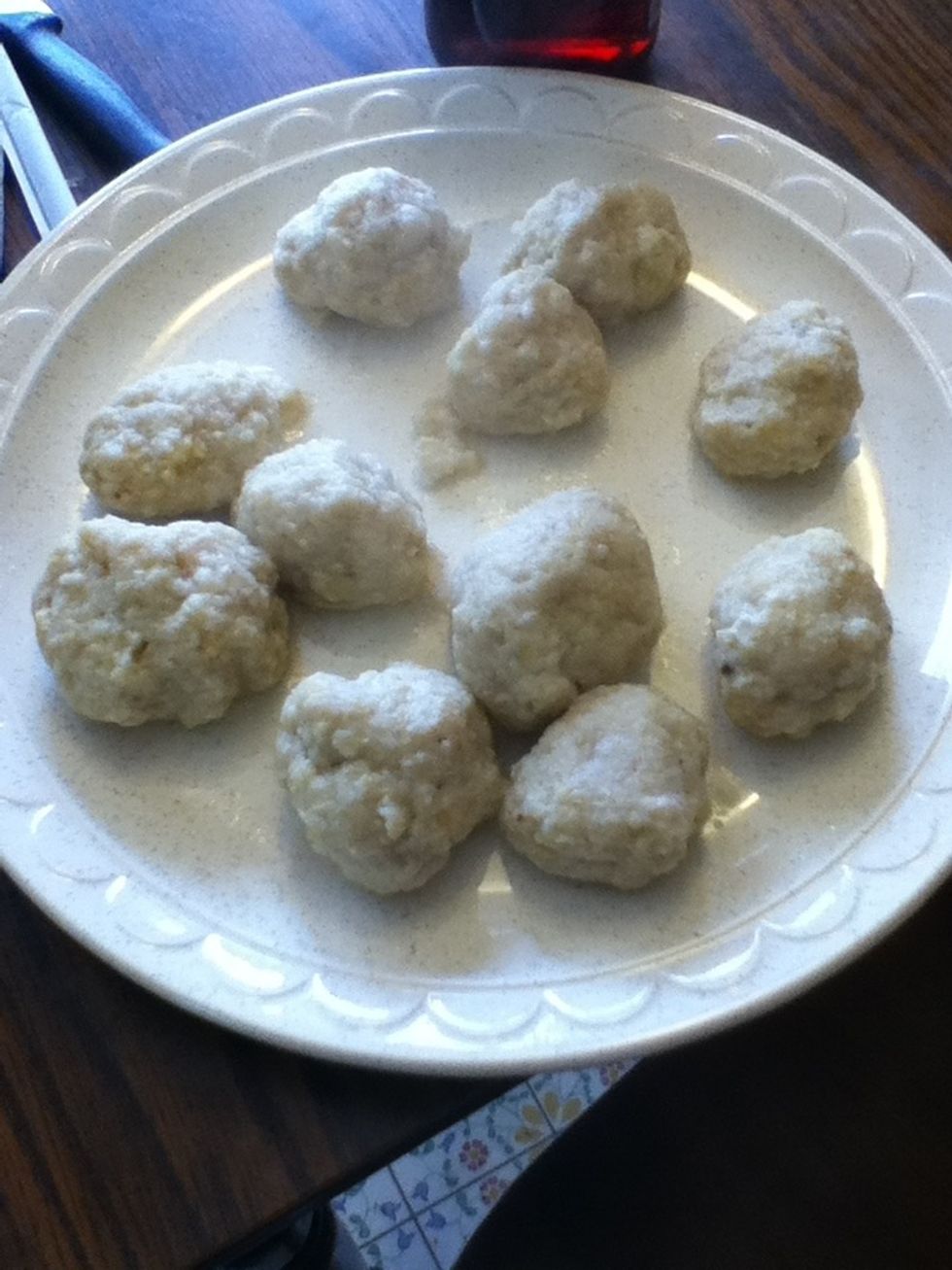 Finished product look.
Then let cool. And put away in refrigerator.
Add to soup when ready to serve at your Seder.
1.0c Matzoh meal
0.0tsp Salt
4.0 Eggs
1.0c Hot Water
4.0 Egg whites, fluffy