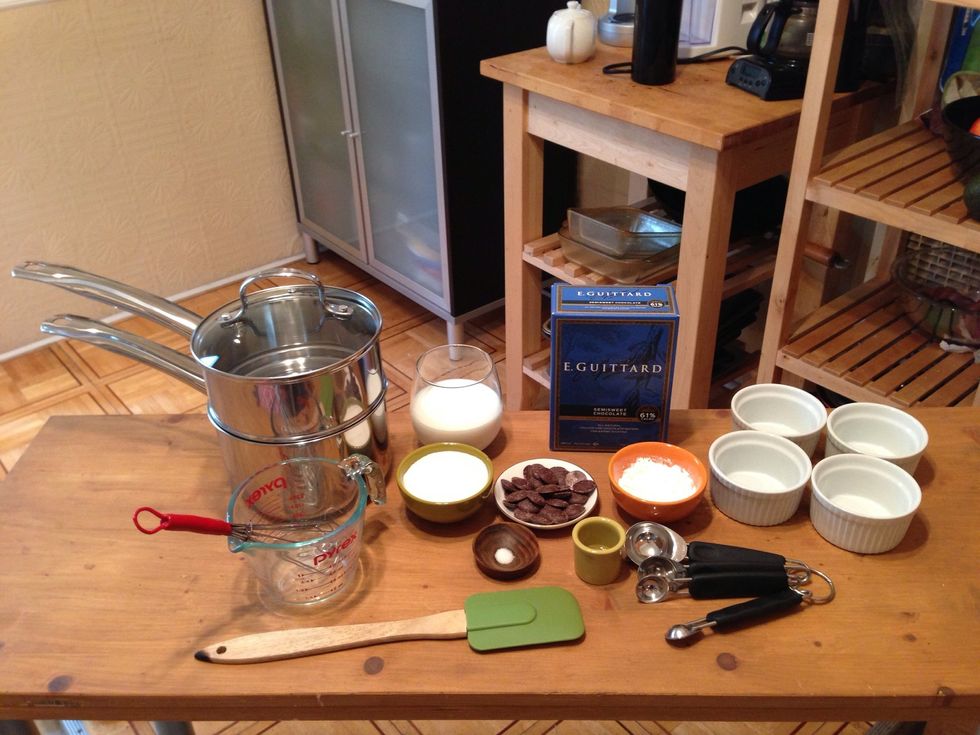 I like to pre-measure all of my ingredients and set them aside so I can easily grab them as I cook.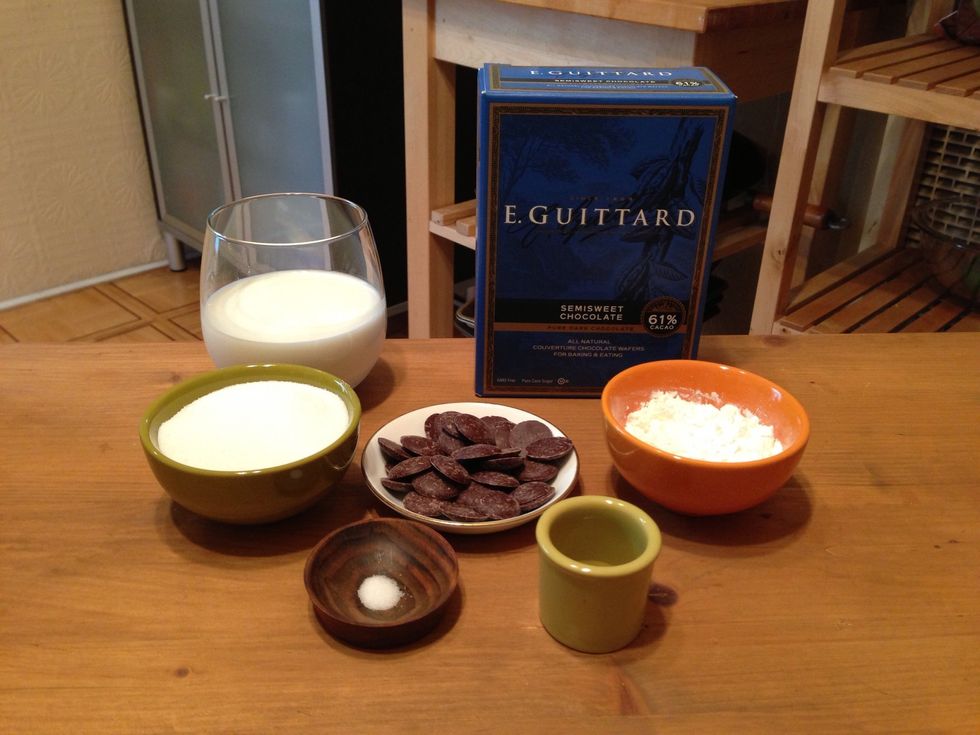 I chose a 61% Semisweet dark chocolate. Feel free to use a 70% bittersweet if you want a darker chocolate taste). (Note: Chocolate pictured is not 6 oz measurement).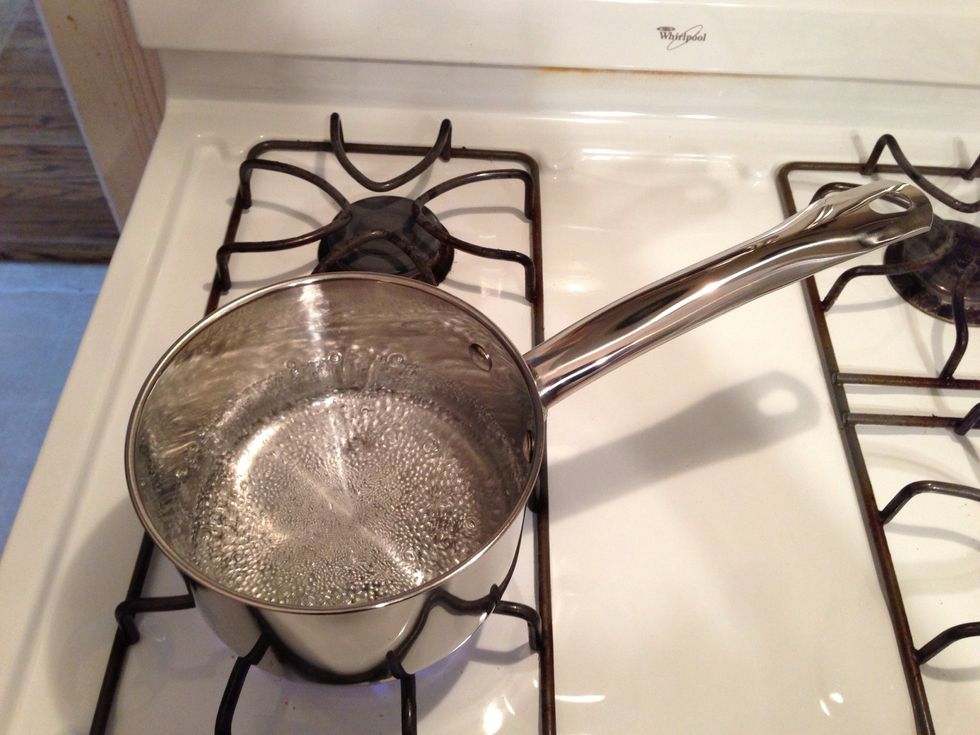 Bring water to a gentle simmer in the bottom of a double boiler.
Combine the cornstarch, sugar, and salt in the top of the double boiler.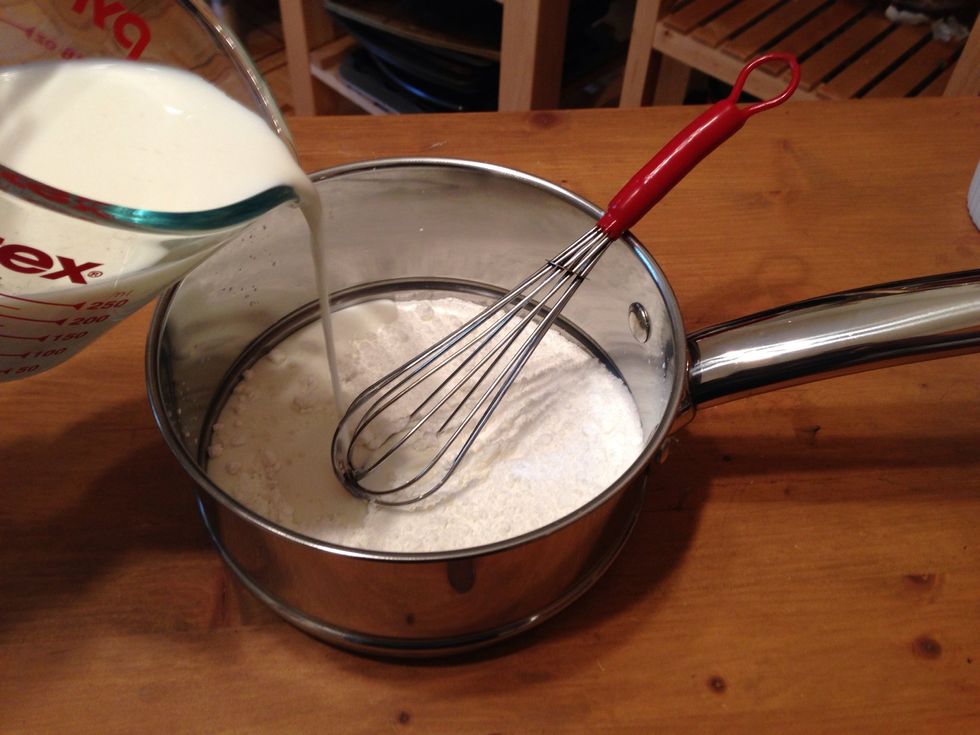 Slowly whisk in the milk, scraping the bottom and sides to mix in the dry ingredients.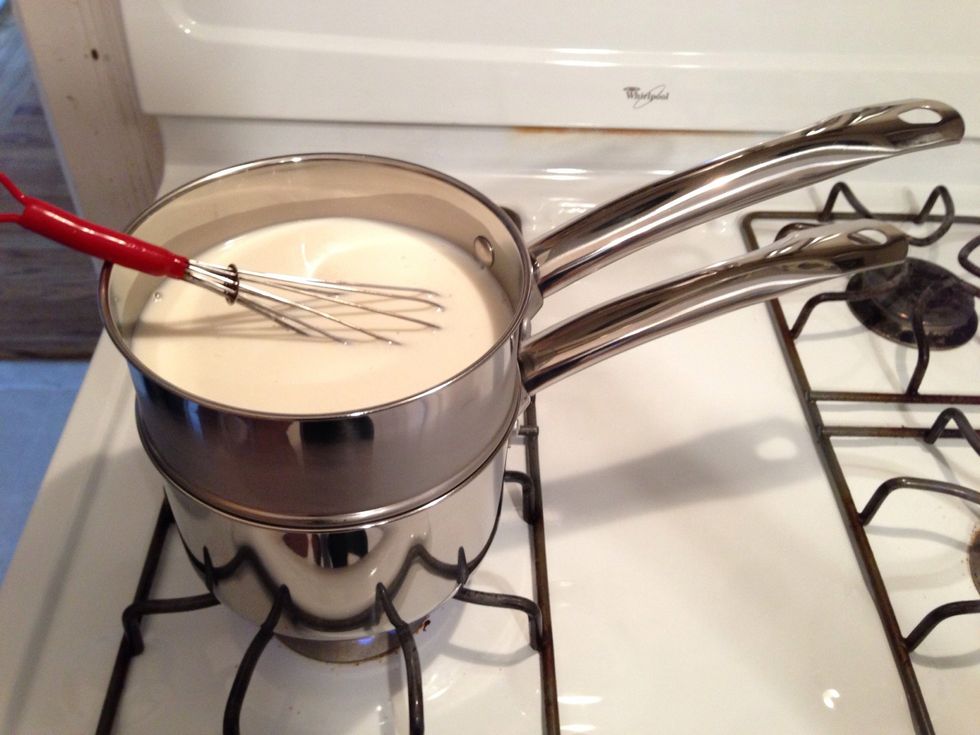 Place the top boiler over the simmering water and stir occasionally, scraping the bottom and sides with the whisk or a heat-proof spatula.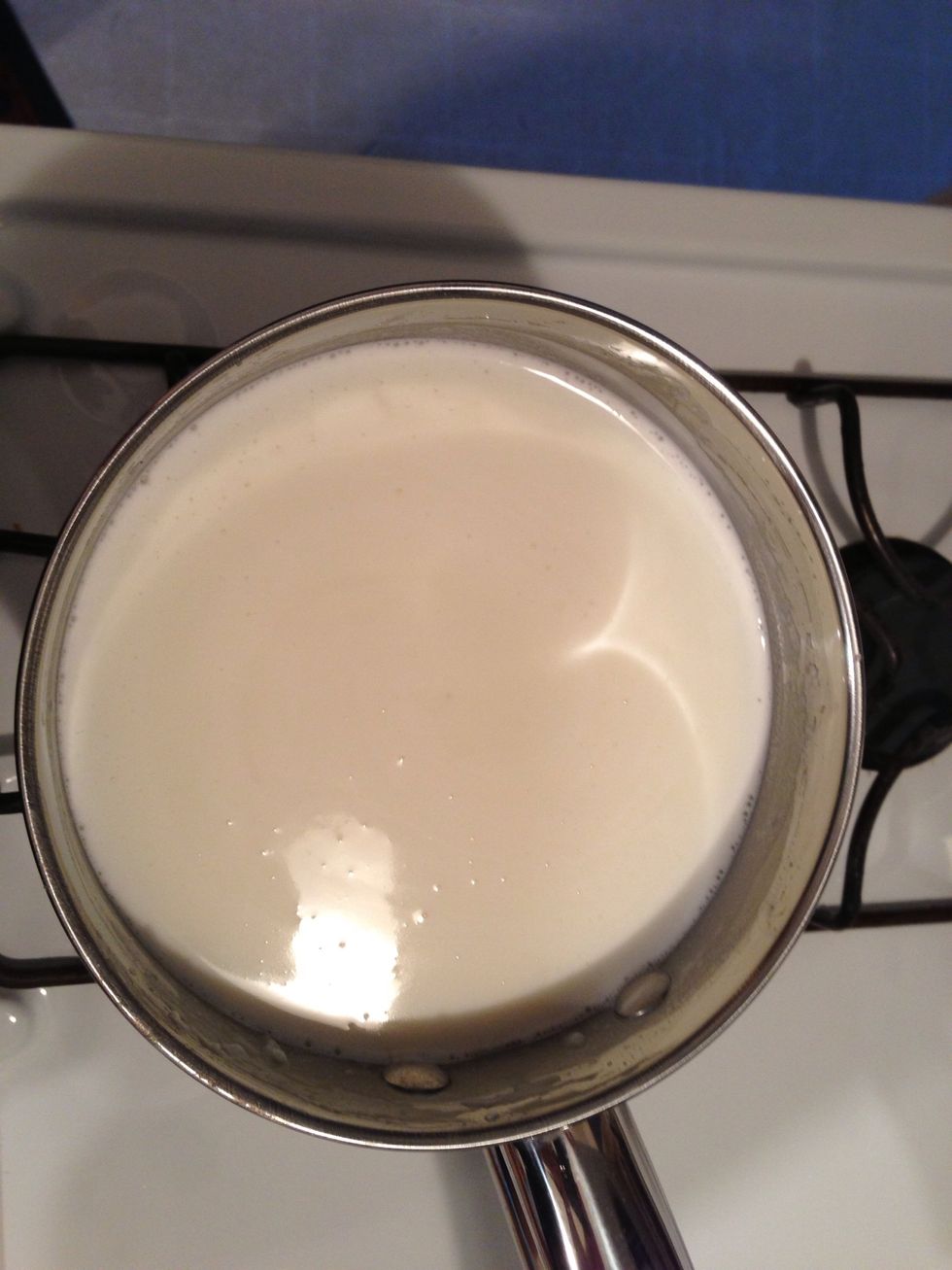 After 15-20 minutes, the mixture will begin to thicken enough to coat the back of a spoon.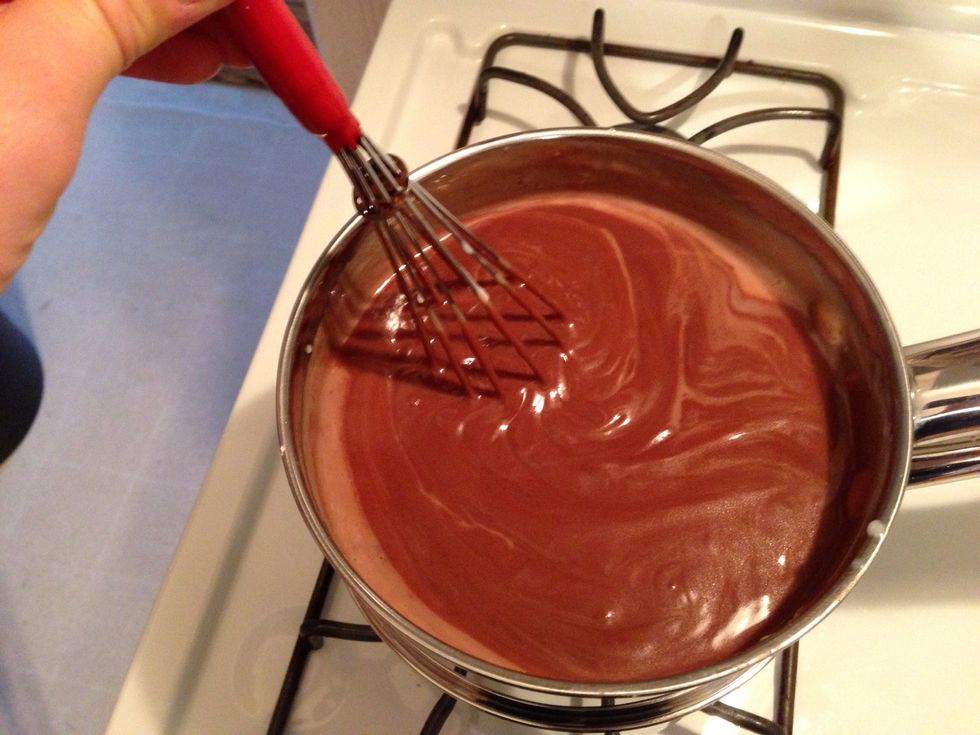 Add the chocolate.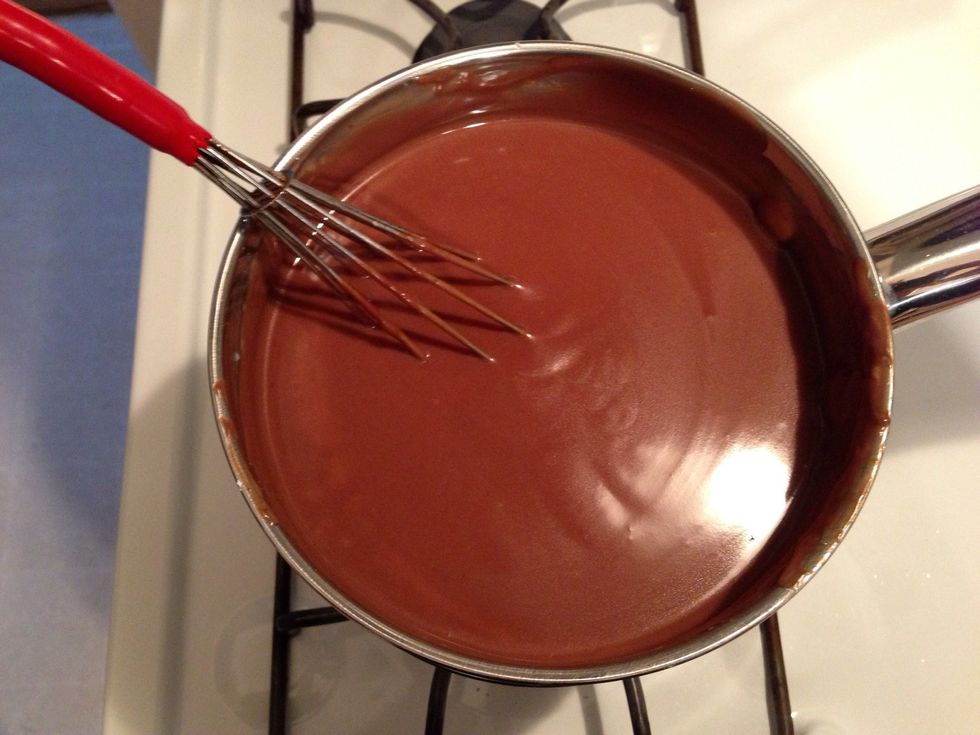 Continue to stir for 4 minutes or until the pudding is smooth and has thickened.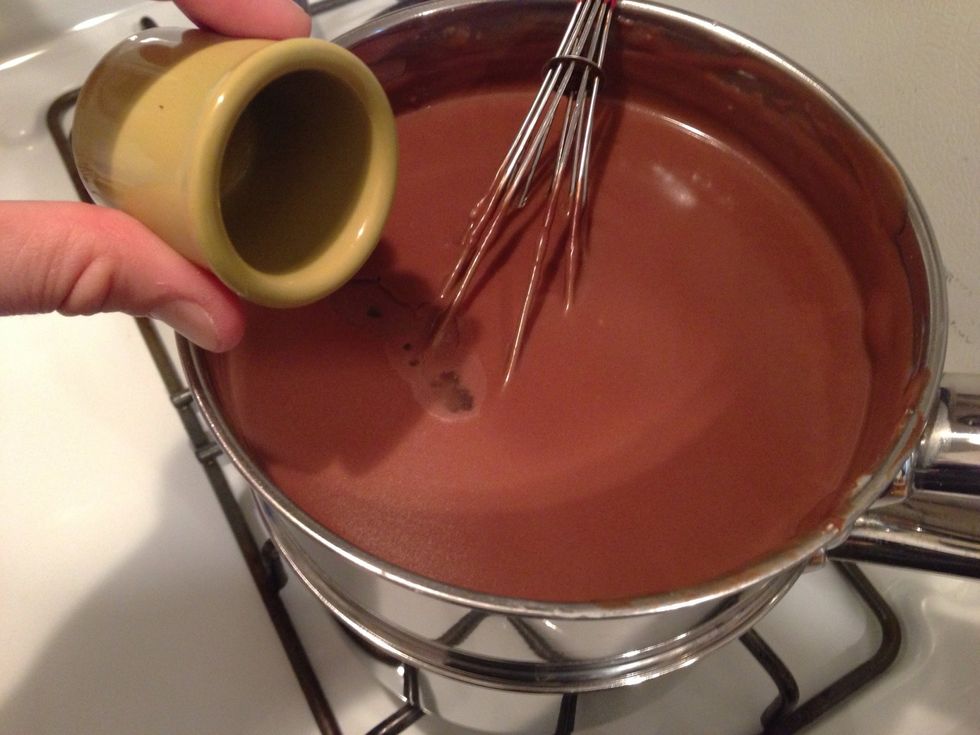 Remove from heat and stir in the vanilla.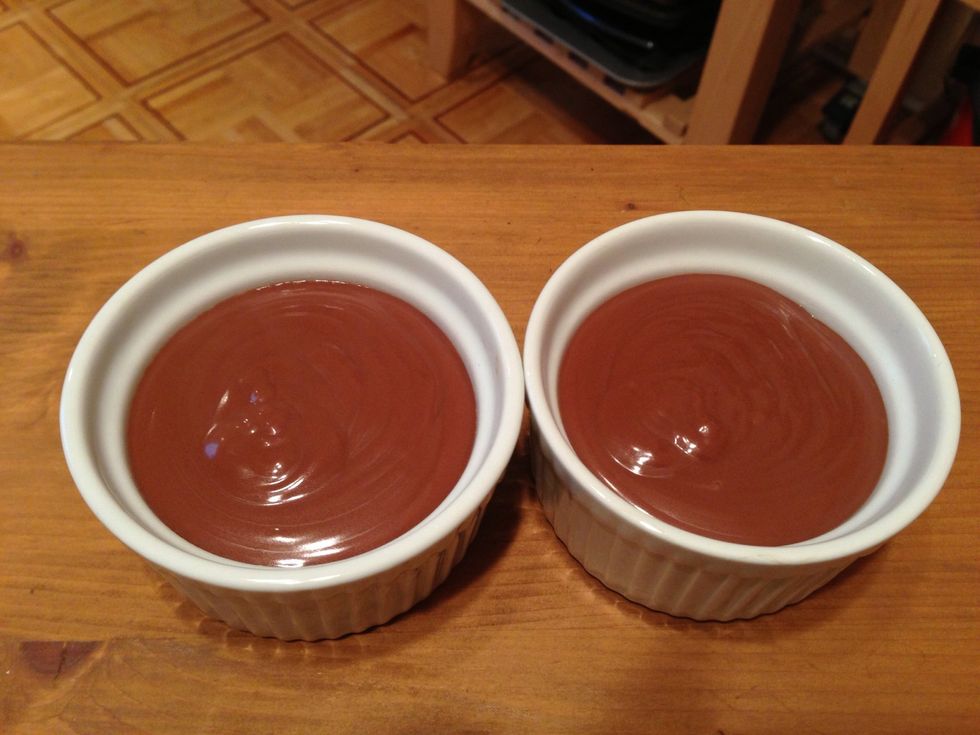 Transfer the pudding into a measuring cup with a spout and then pour into individual bowls.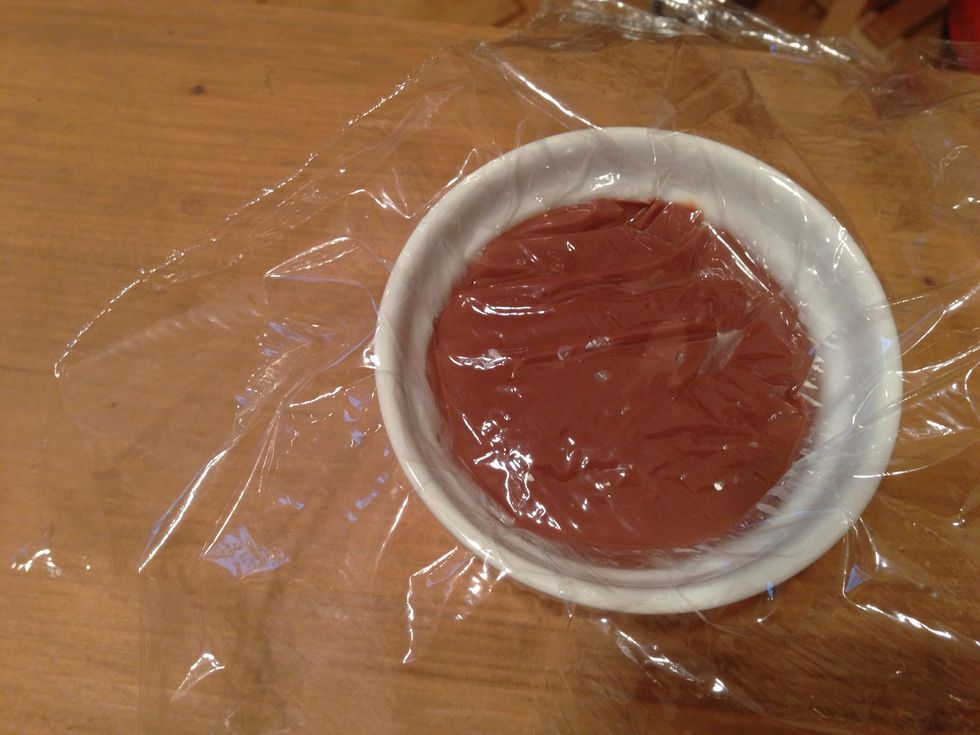 Place plastic wrap on top of the pudding and smooth it gently against the surface for refrigeration.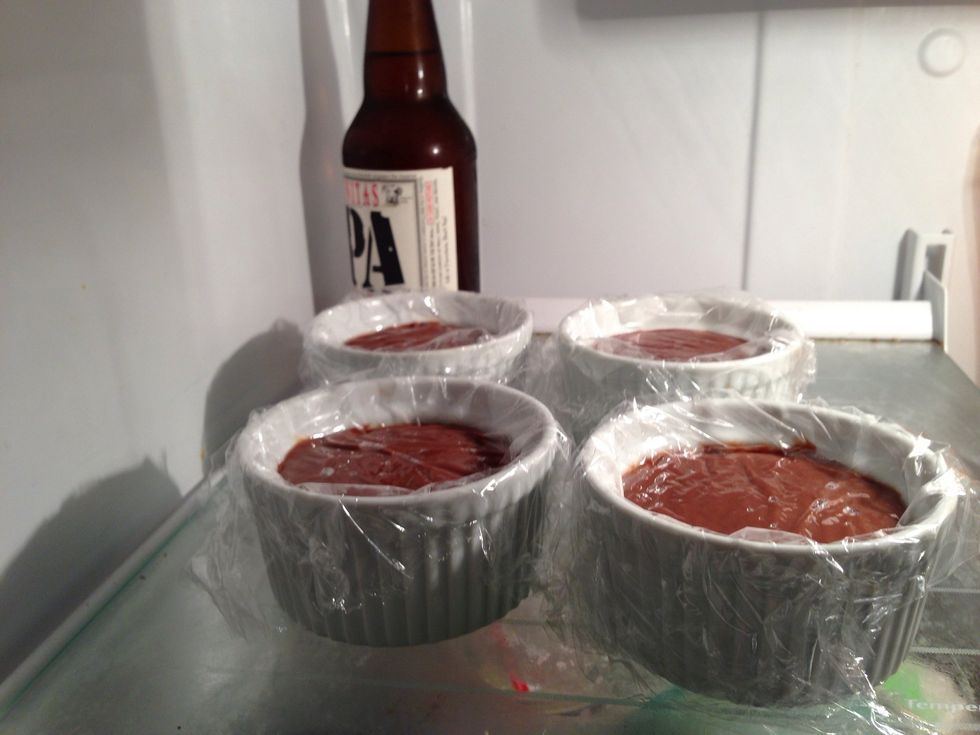 Refrigerate for at least 1 hour.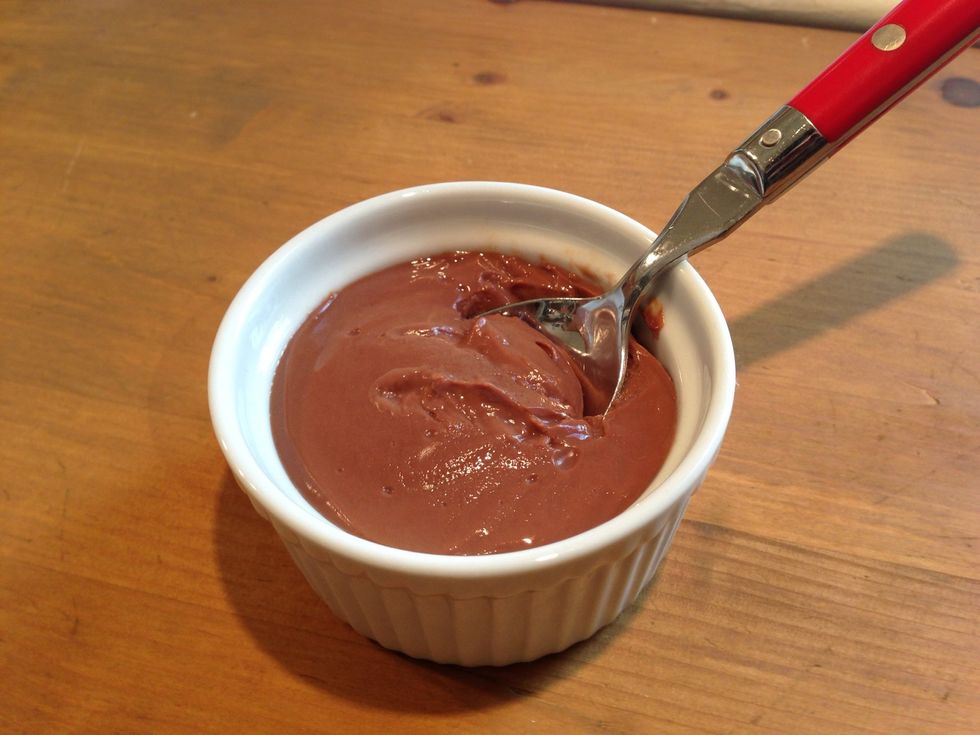 EAT! And maybe share. :)
1.0c Cornstarch
0.0c sugar
0.0tsp salt
3.0c whole milk
6.0oz 61% semisweet chocolate
1.0tsp pure vanilla extract
1.0 double boiler
1.0 heat-proof spatula
1.0 whisk
1.0 measuring cup
1.0 set of measuring spoons
Ramekins or a large bowl
1.0 Roll of plastic wrap
Courtney Harrell
Since I enjoy cooking, I love looking at the cooking guides. But there are so many more fun things to look at on here.