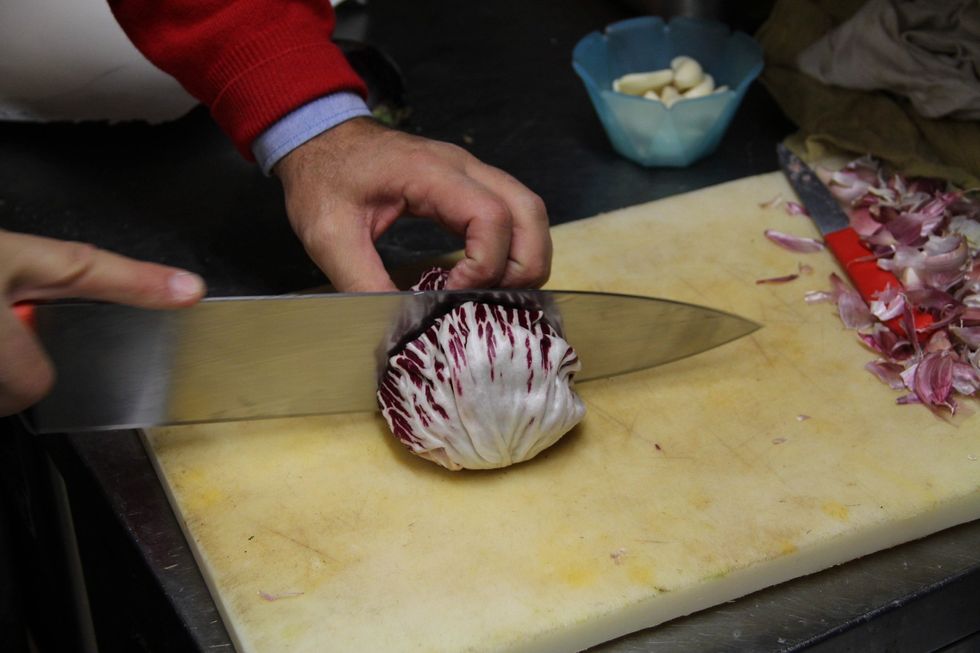 Chop your fresh and cleaned radicchio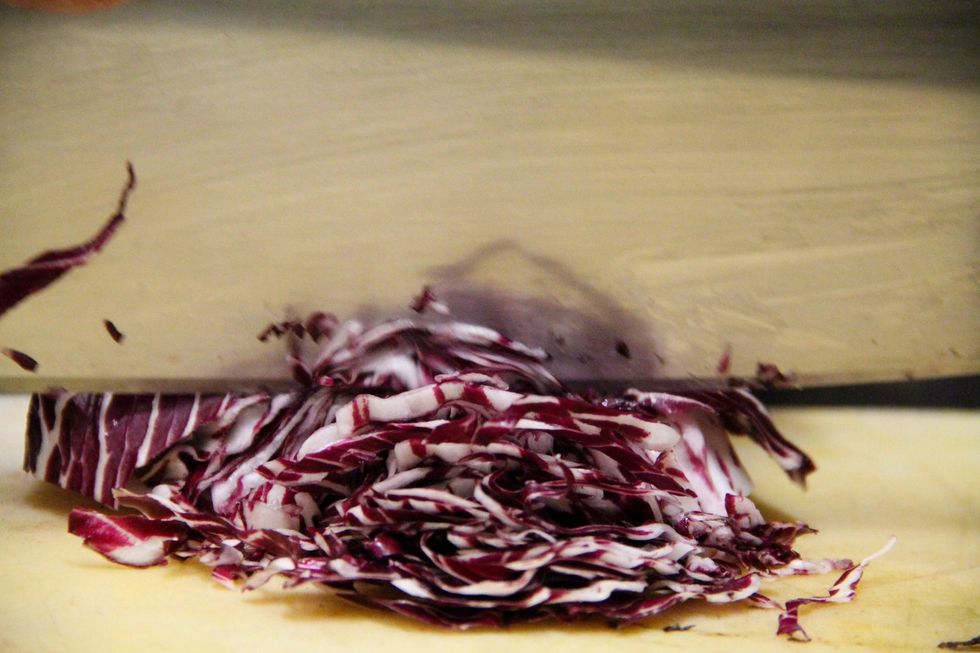 Nice and thin
Chop the white onion and place in pan with a drop of olive oil....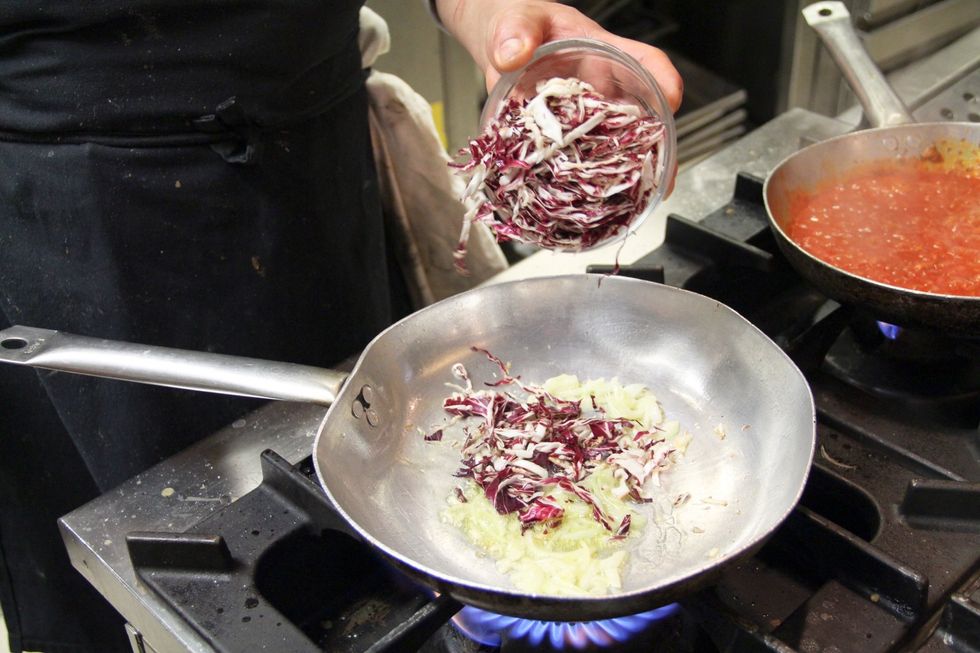 Add your radicchio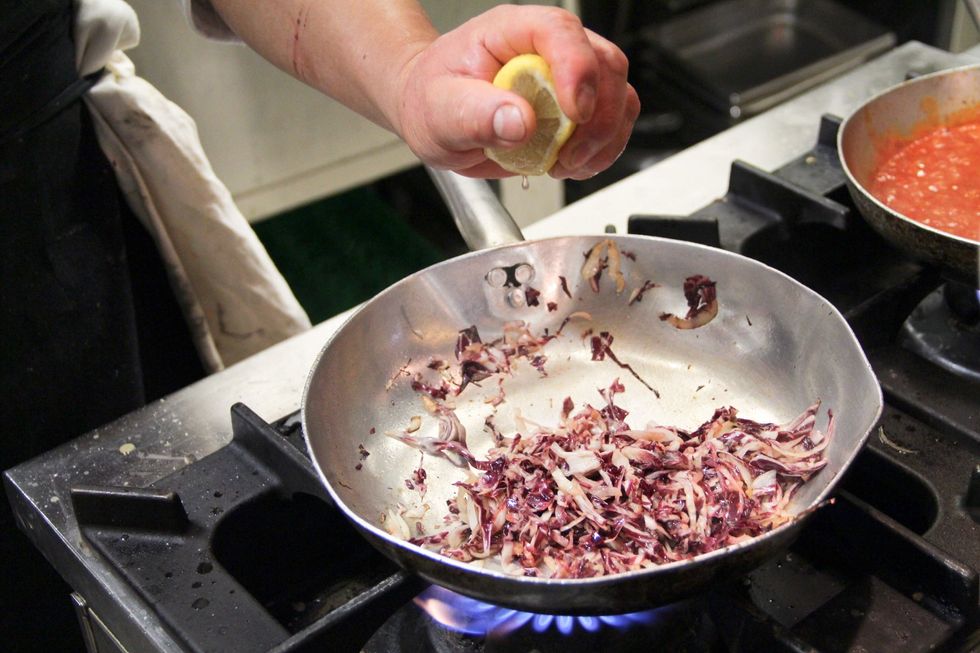 Give a splash of lemon to keep the red color alive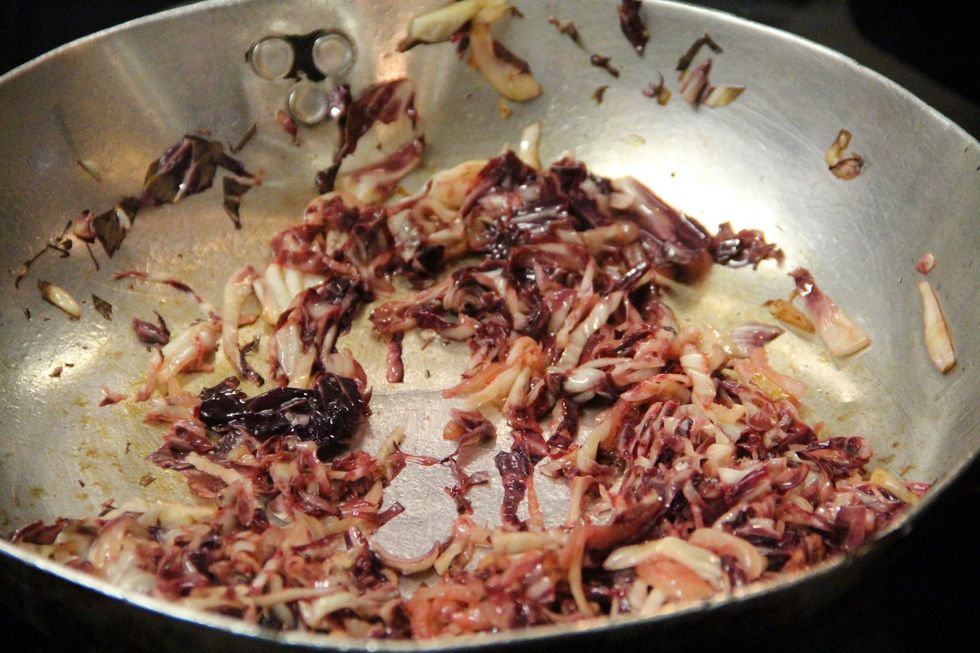 Keep cooking...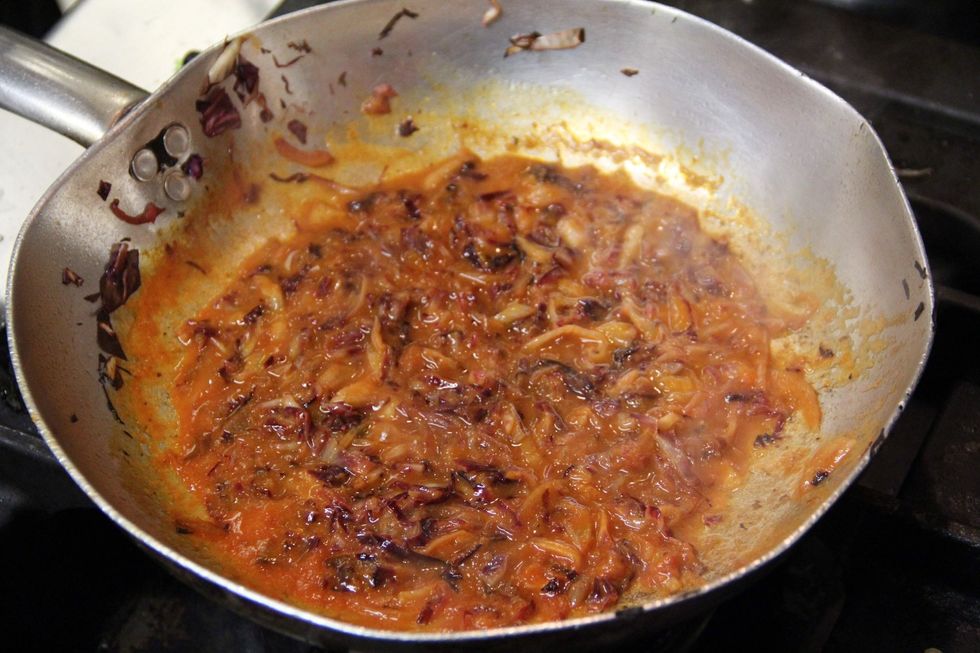 Add your tomato sauce. You can add a scoop of water from the boiling water that should be on stove for your gnocchi....this will help make a nicer sauce...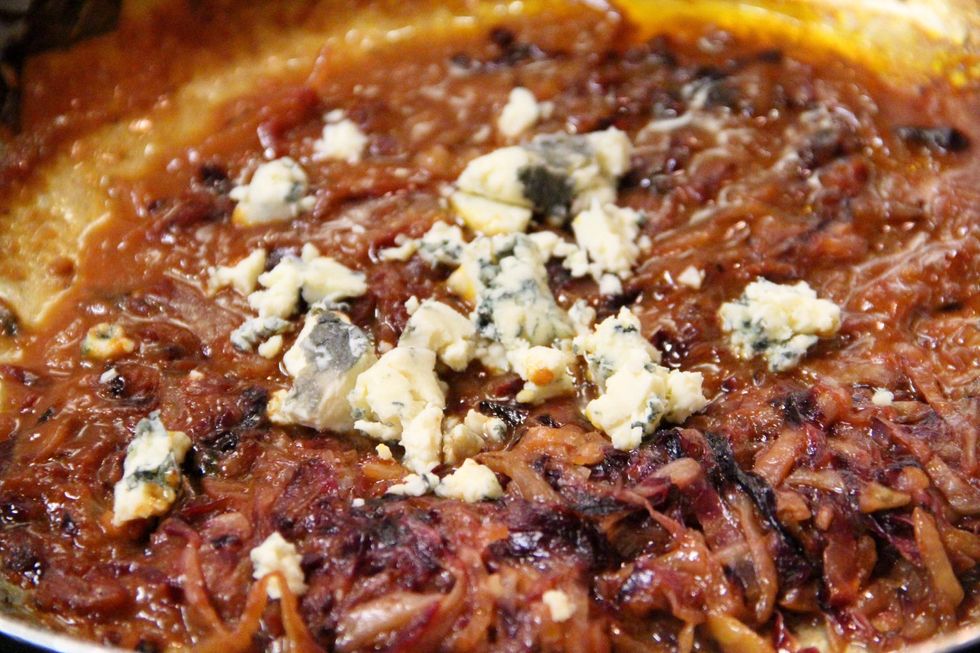 Add blue cheese in small pieces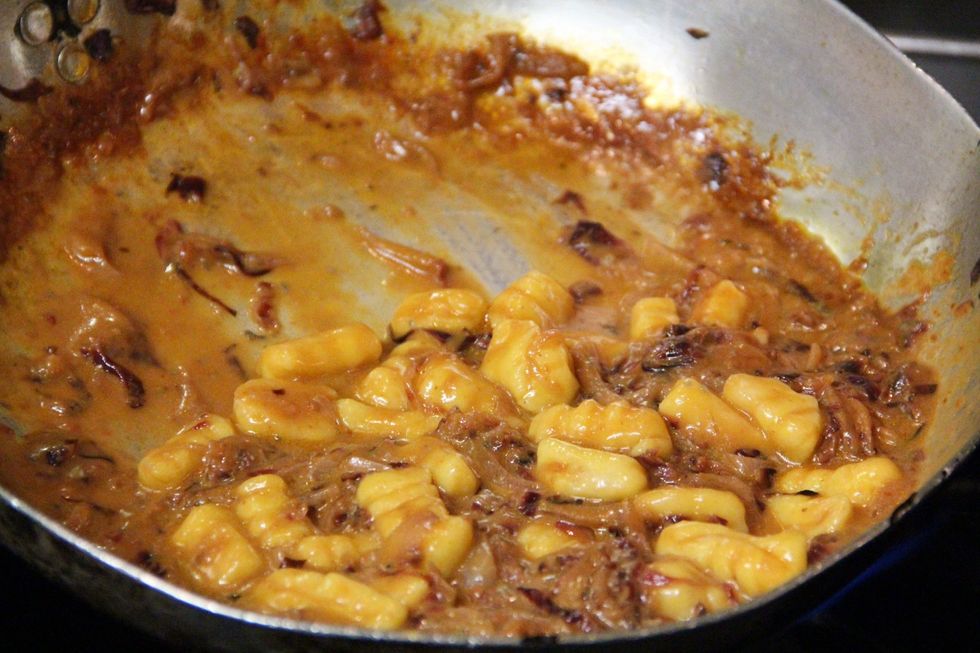 Add your cooked gnocchi. Gnocchi should be cooked till they float..2/3 minutes in hot boiling salted water. Start tossing around till you get a nice consistency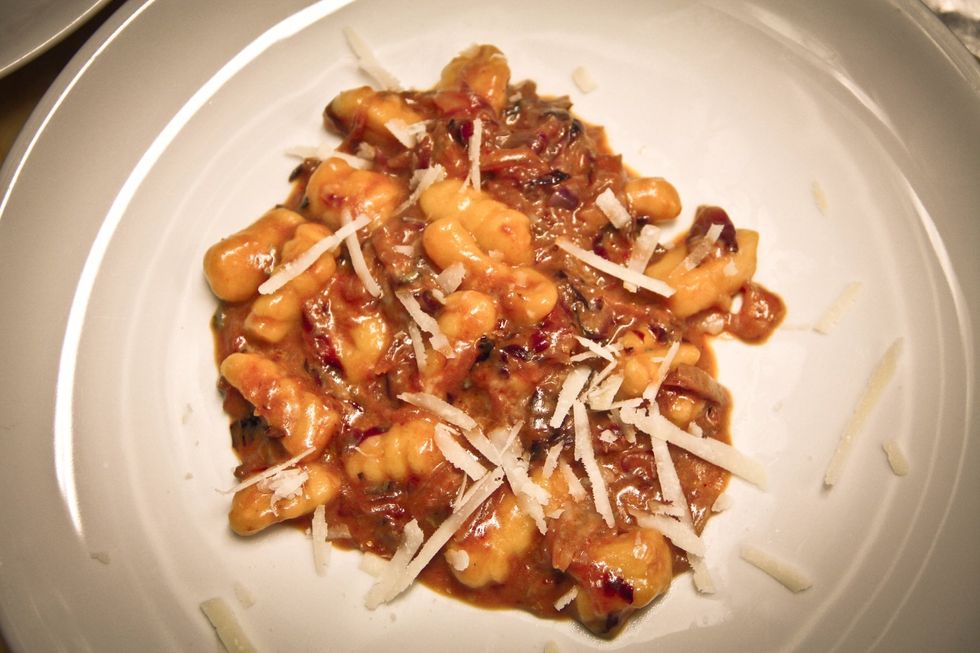 Add a sprinkle of parmesan cheese and your done...buon appetito
1.0 Radicchio
1.0 White onion
1.0 Slice of blue cheese
1.0Tbsp Olive oil
1.0c Tomato sauce
1.0pch Salt
100.0g Fresh made gnocchi (check out gnocchi guide)
Fabio Bongianni
Fabiolous Cooking Day is a course designed by Fabio Bongianni putting together Italian food and Italian culture.