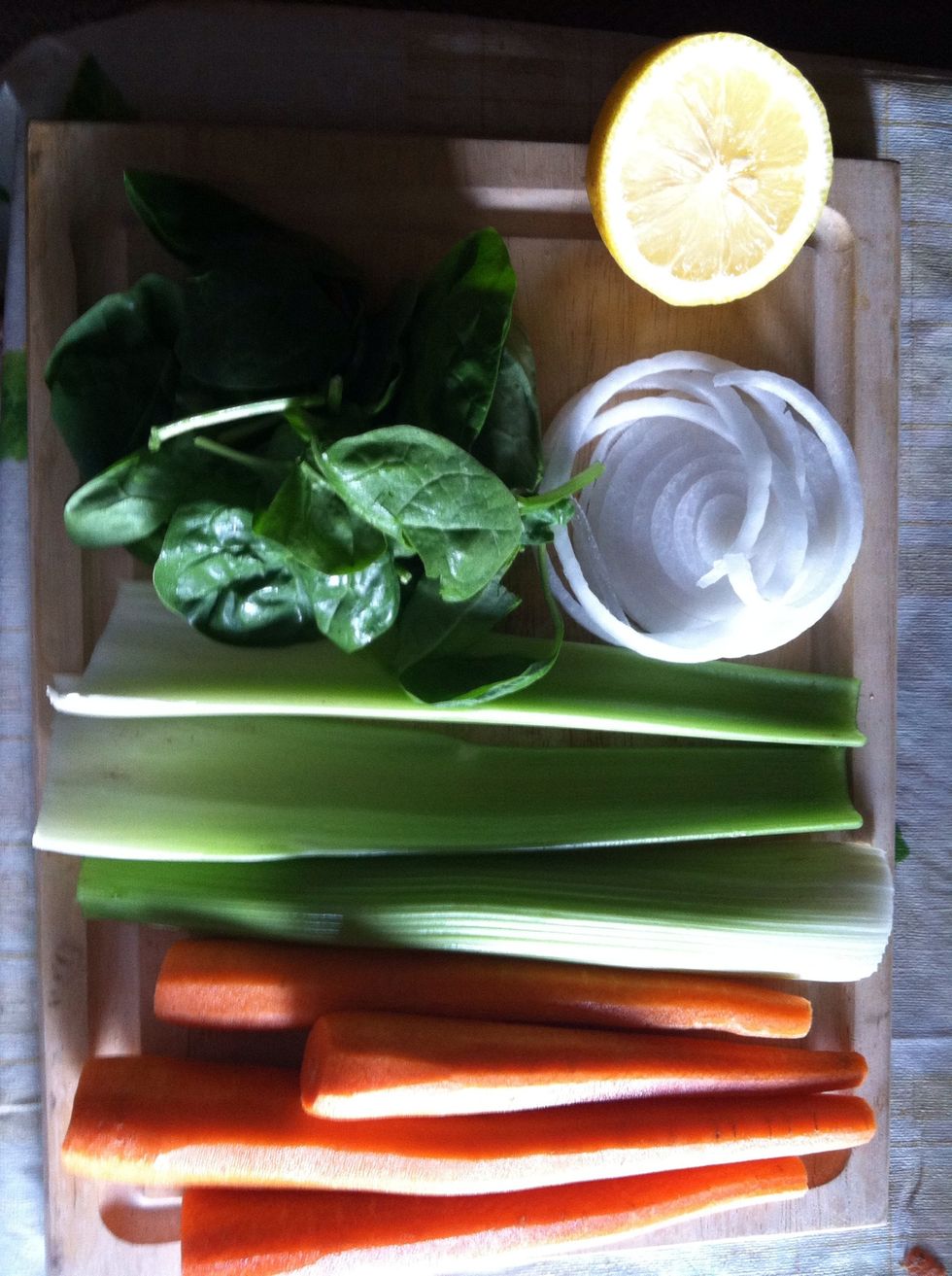 Gather all the supplies. I have one too many carrots. OOPS! It was yummy by itself :)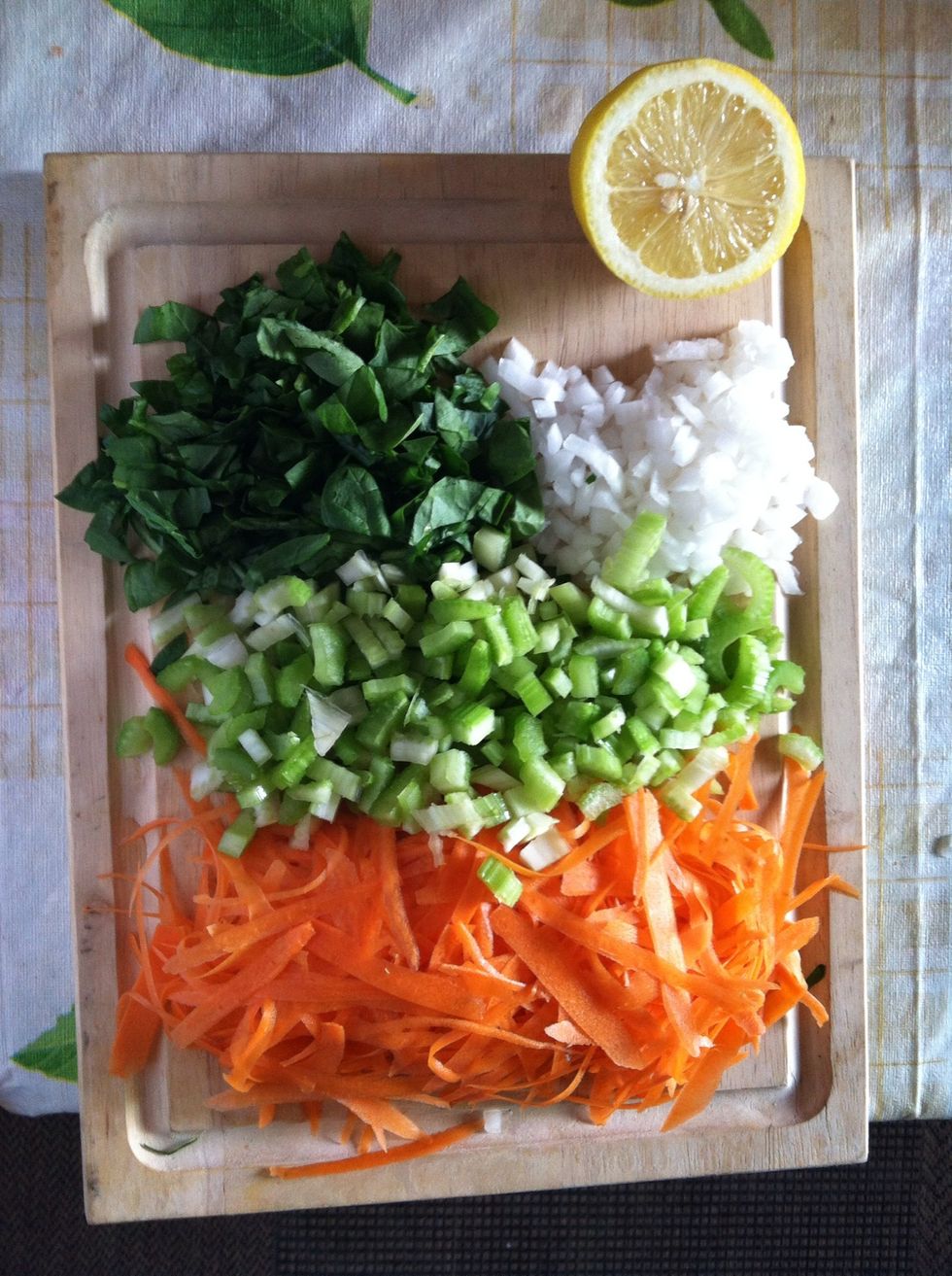 Chop it all up! I peeled the carrots am then chopped them so they were less stringy.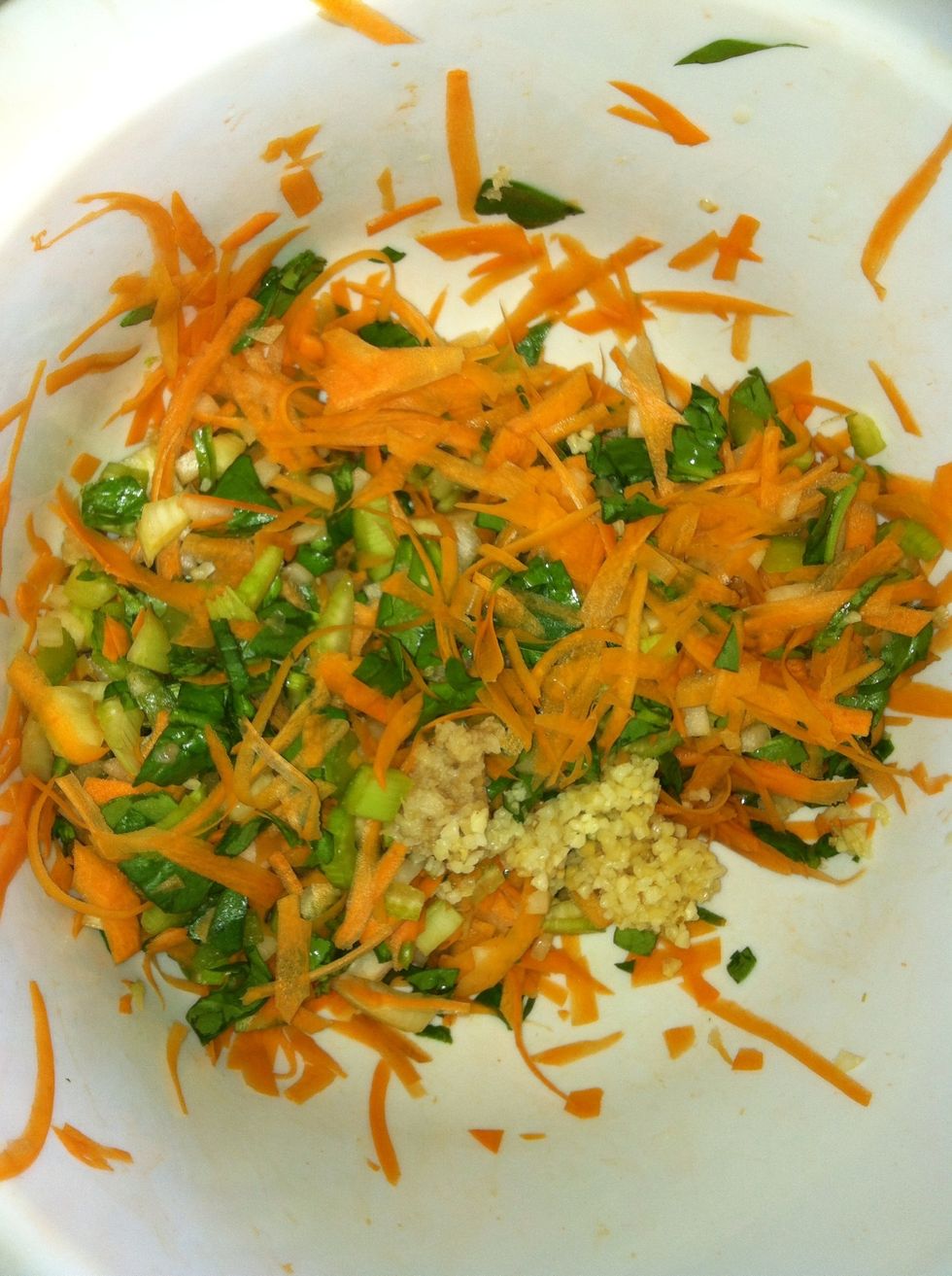 Put it in a bowl. Add ginger, garlic, lemon, and olive oil.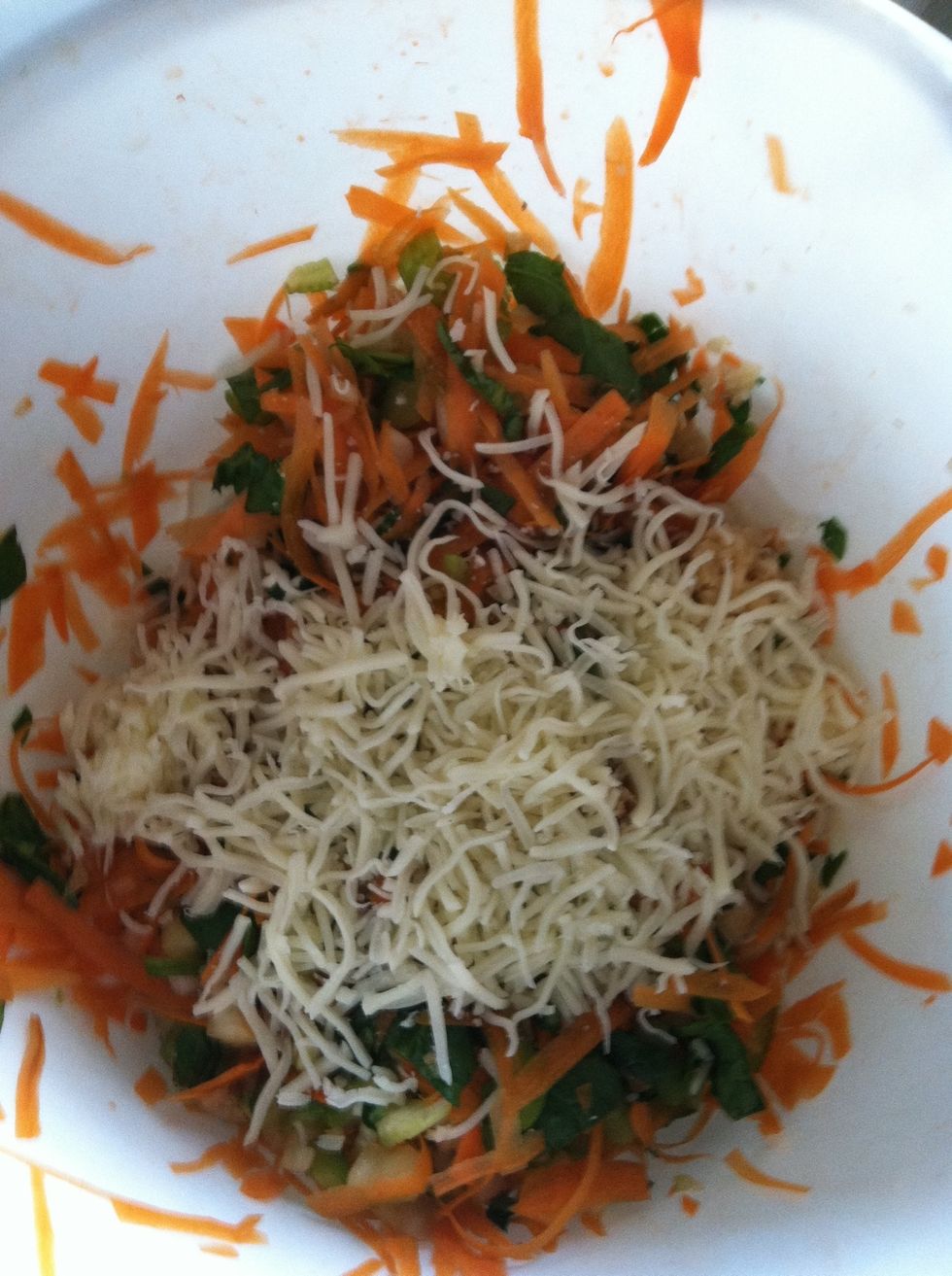 Add in the cheese. Add more or less to taste. I added the soy sauce too.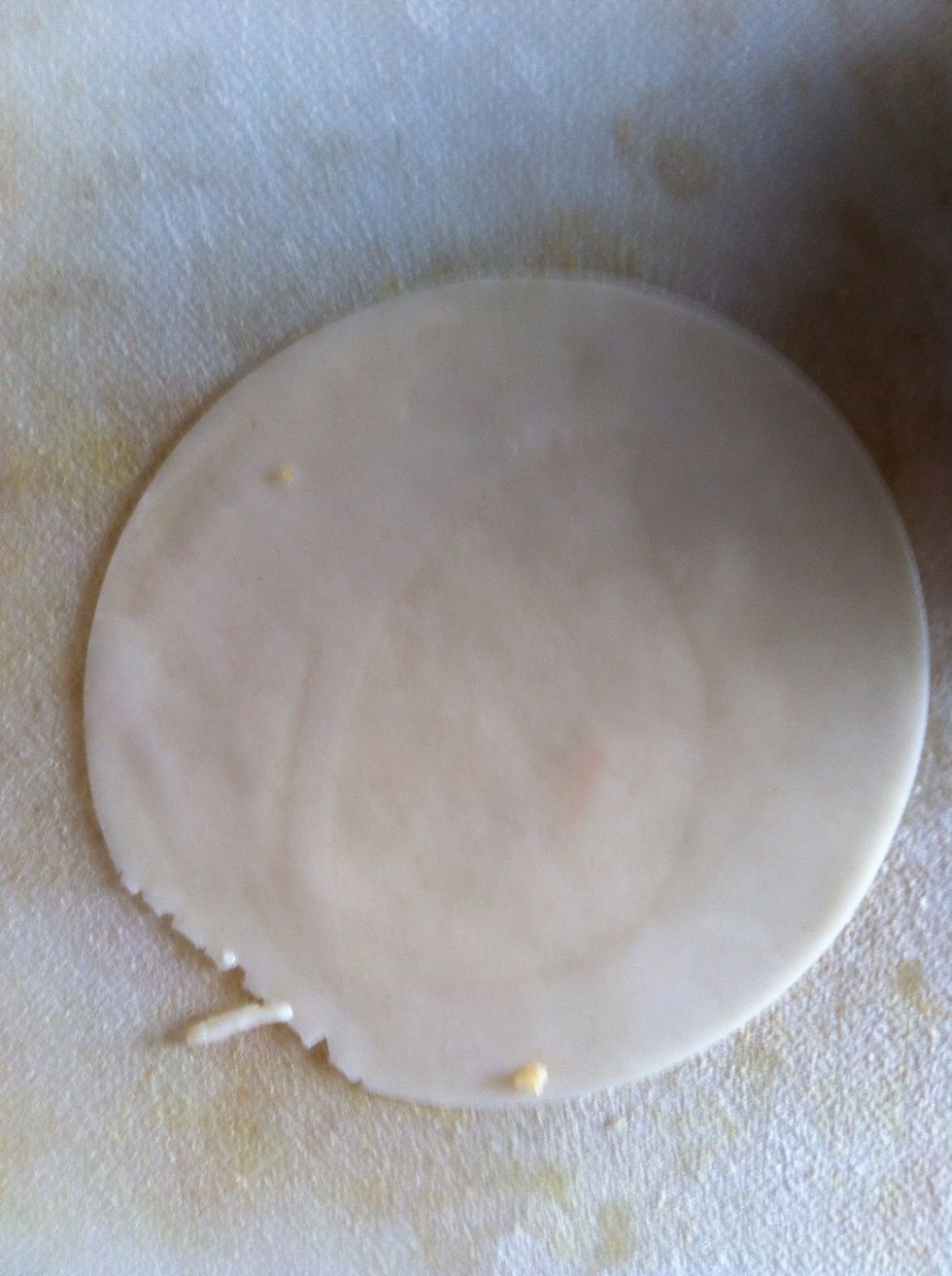 Take the round wrap and wet the edges.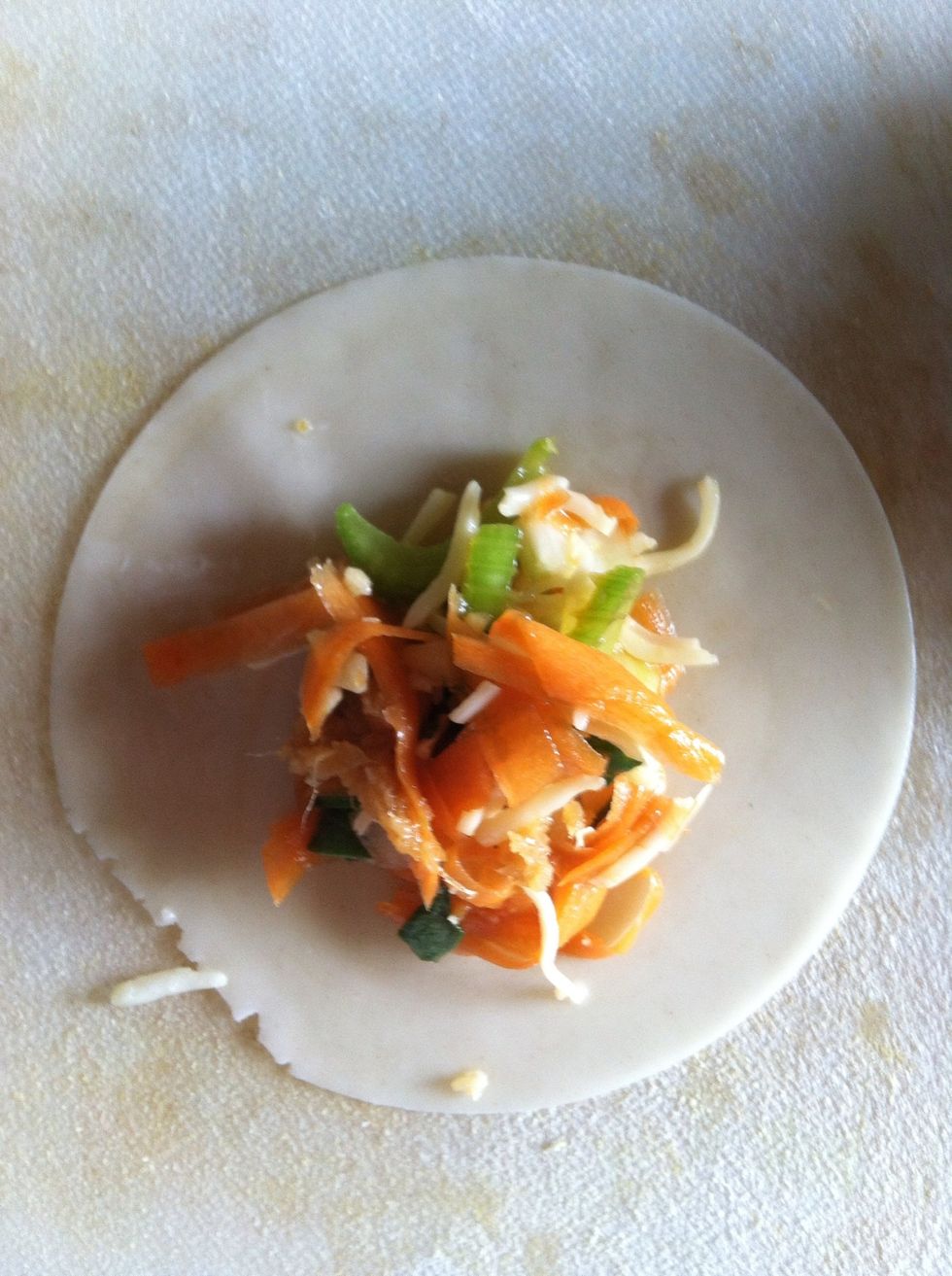 Place a pinch or two of the stuffing an place it in the center.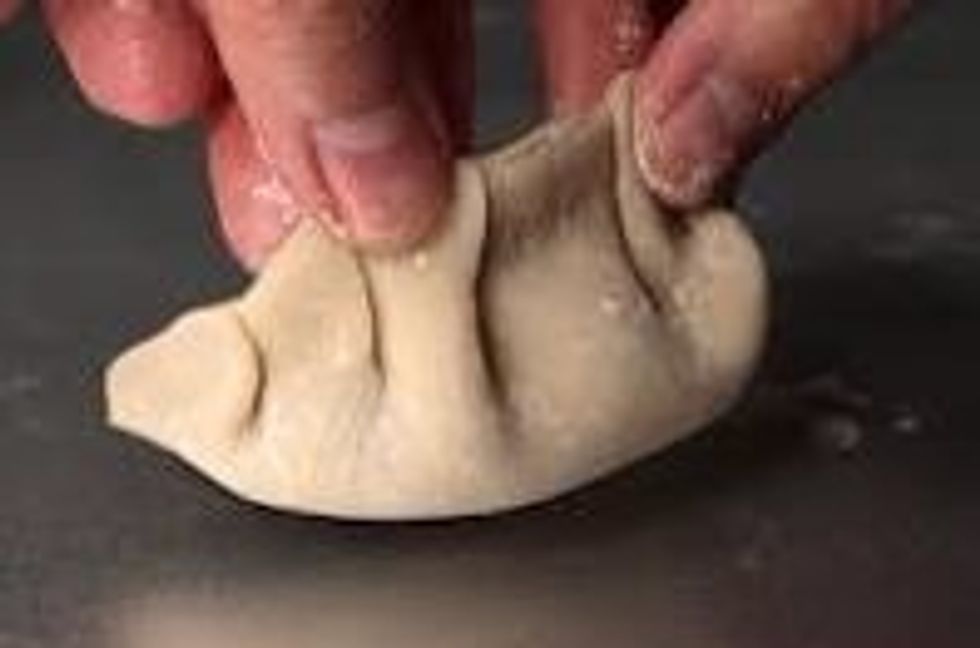 Pinch the edges like shown in this wonderful picture conveniently supplied by google.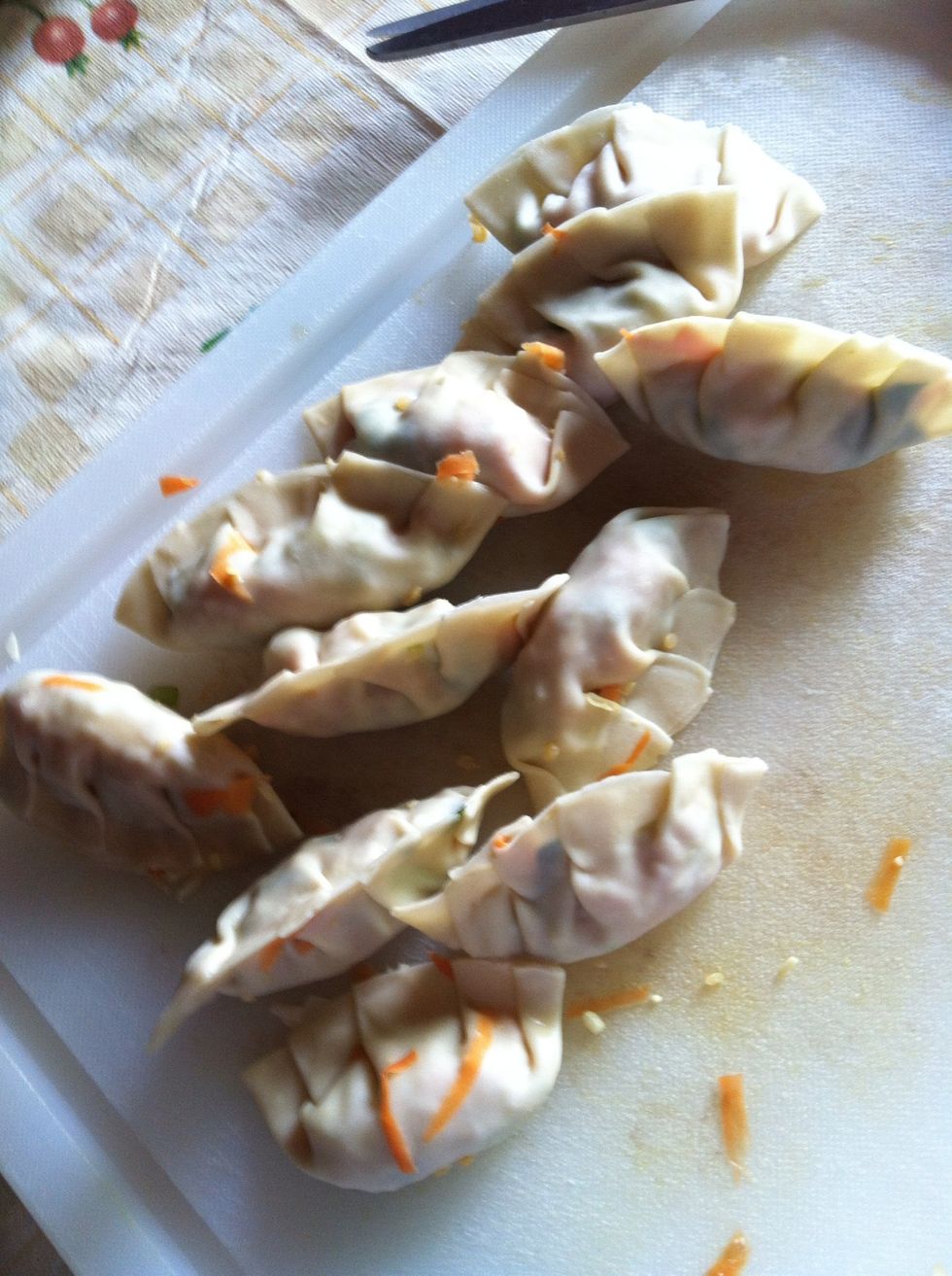 Make a bunch of those dumplings.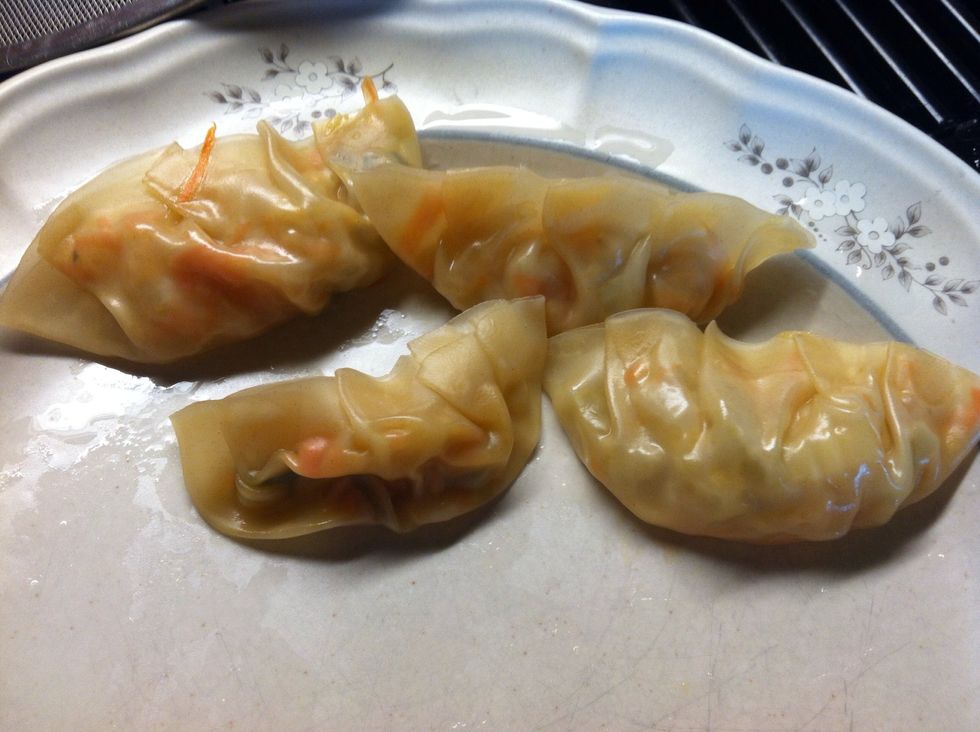 Steam them in the steamer for 15 minutes. They should turn out like these bad boys.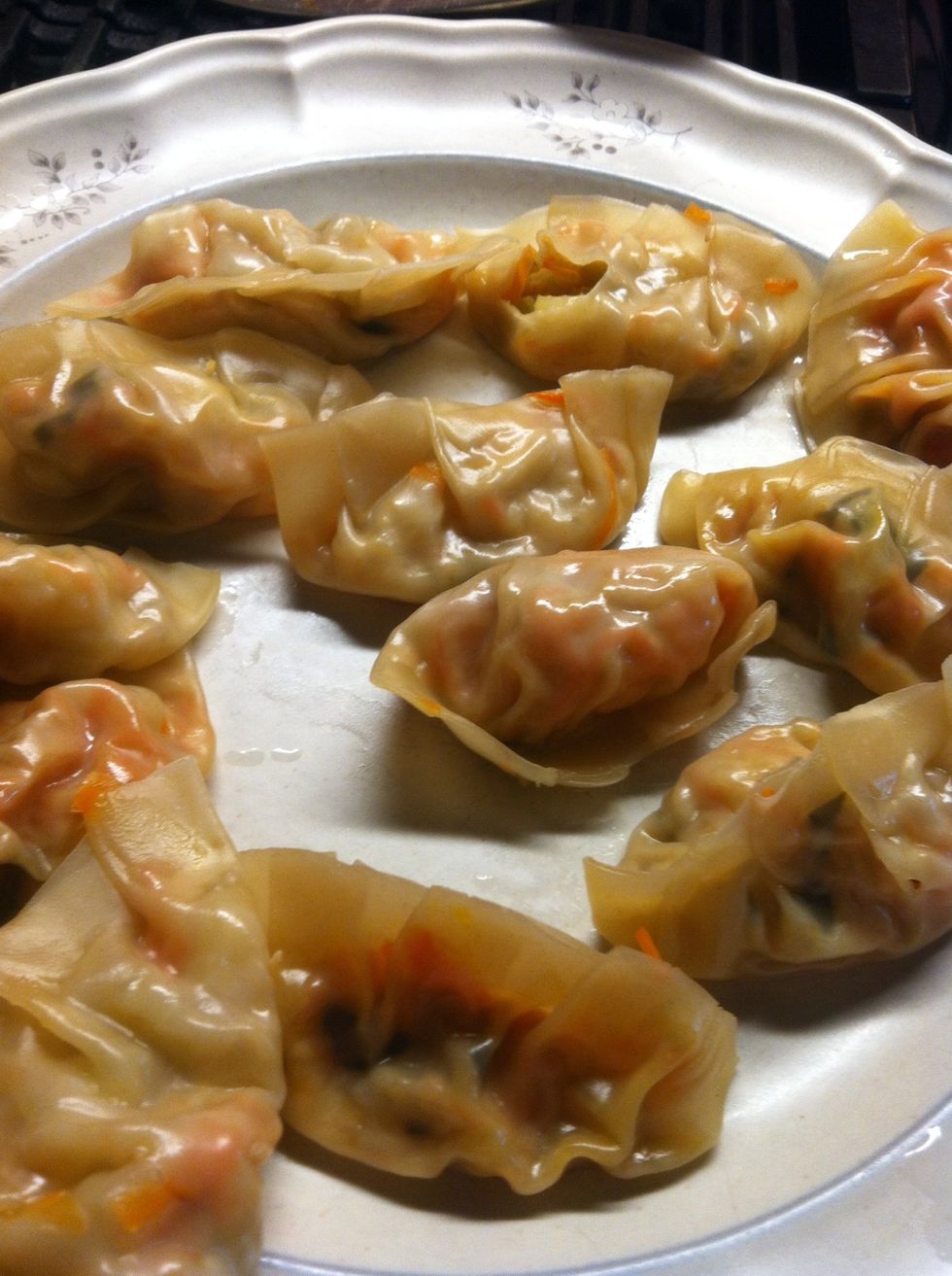 Dip those lovelies in soy sauce if ya feel like it!
3.0 medium carrots
3.0 Celery stalks
1.0c Spinach
1/2c Mozzarella cheese
1/2 Lemon
2.0tsp Miced garlic
2.0tsp Olive oil
3.0tsp Soy sauce
1.0tsp Grated ginger