Gigante beans are a favorite in my house. This recipe, from Super Natural Cooking, is one of my favorite ways to prepare these giant white beans.
39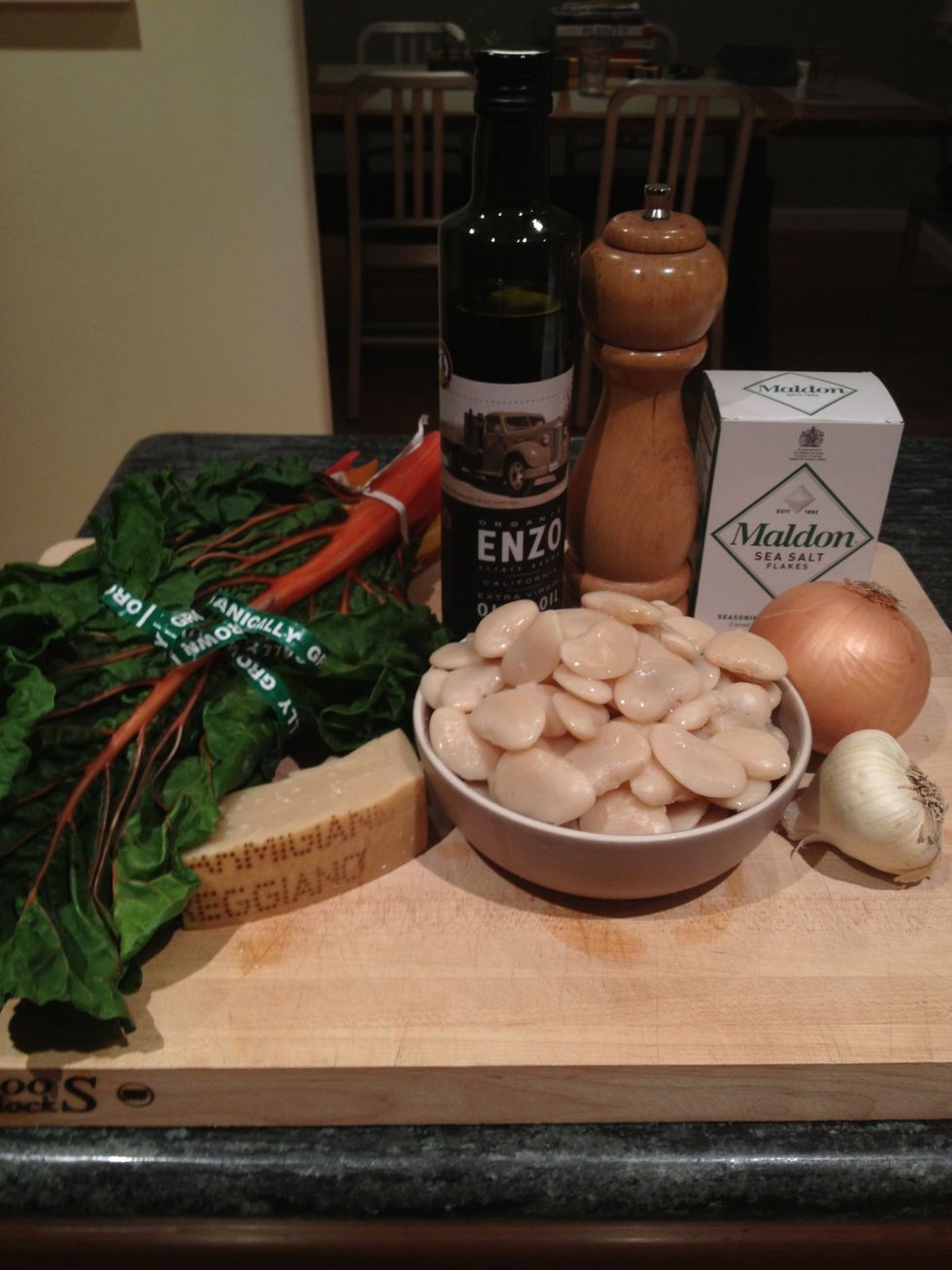 Gather your ingredients. Cooked dried beans work better then canned. However, if you only have canned on hand, go for it! (But be warned that the beans might get a bit mushy)
Cut the leaves away from the stems of the rainbow chard.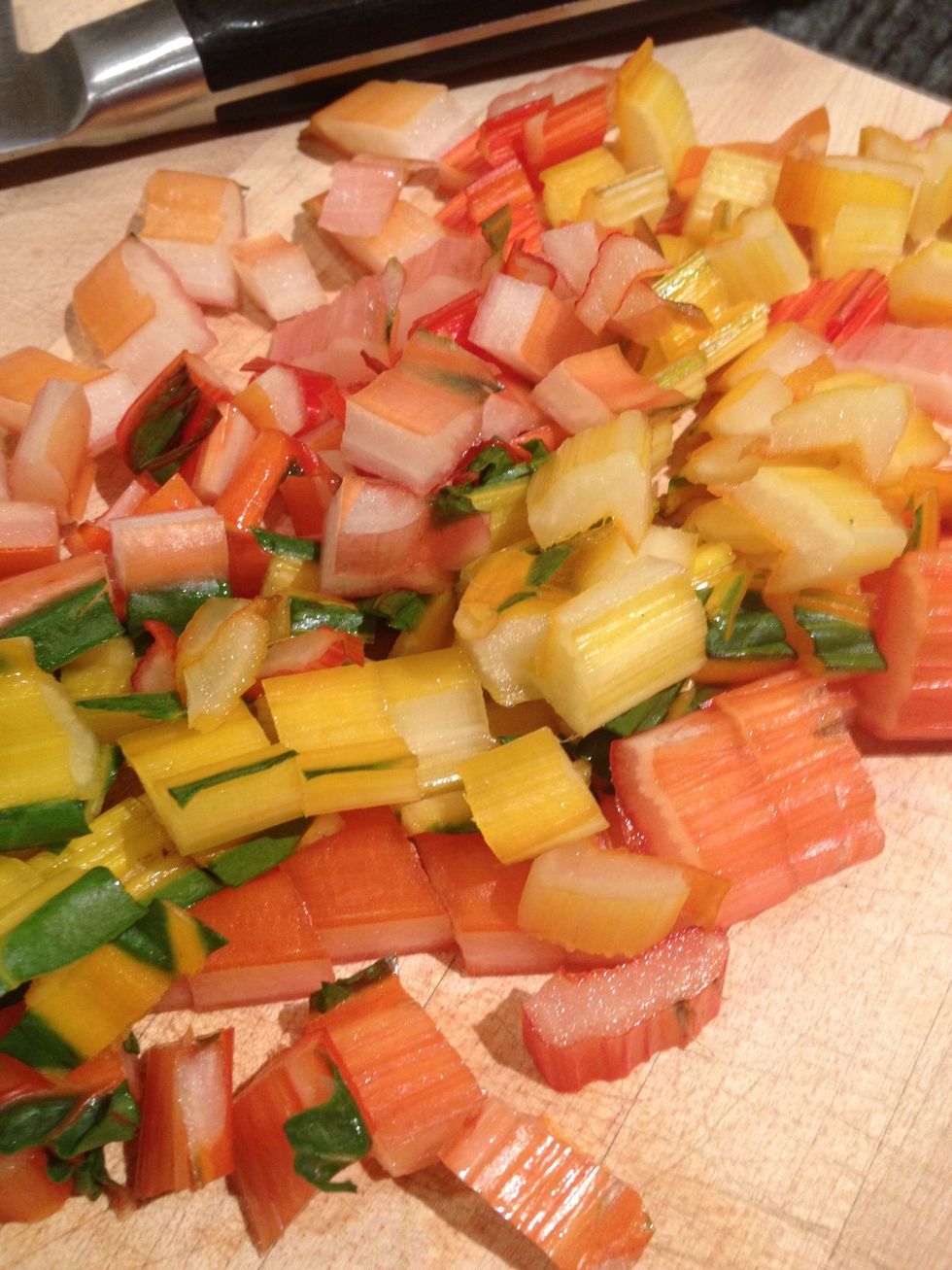 Dice the stems.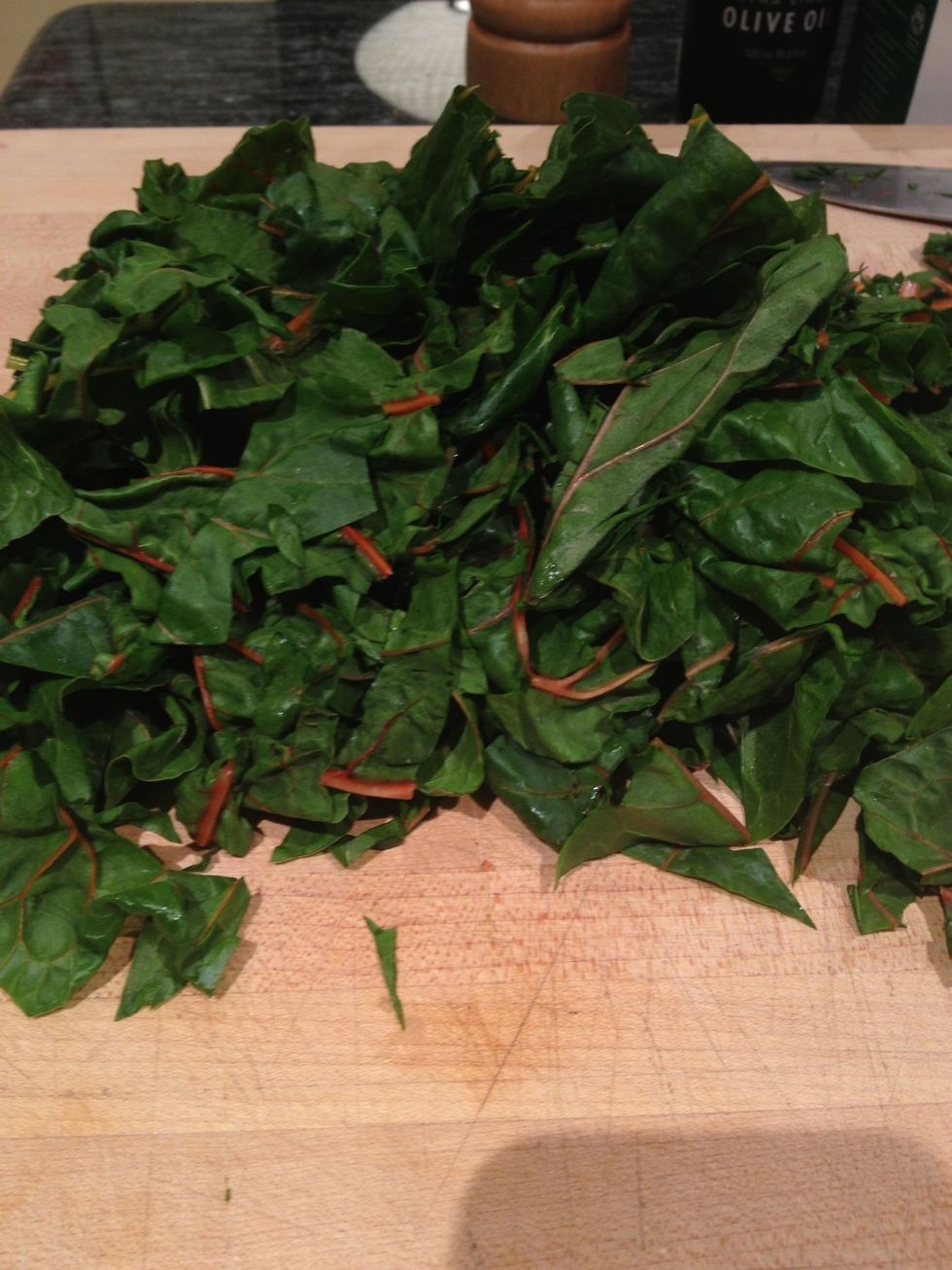 Roughly chip the leaves.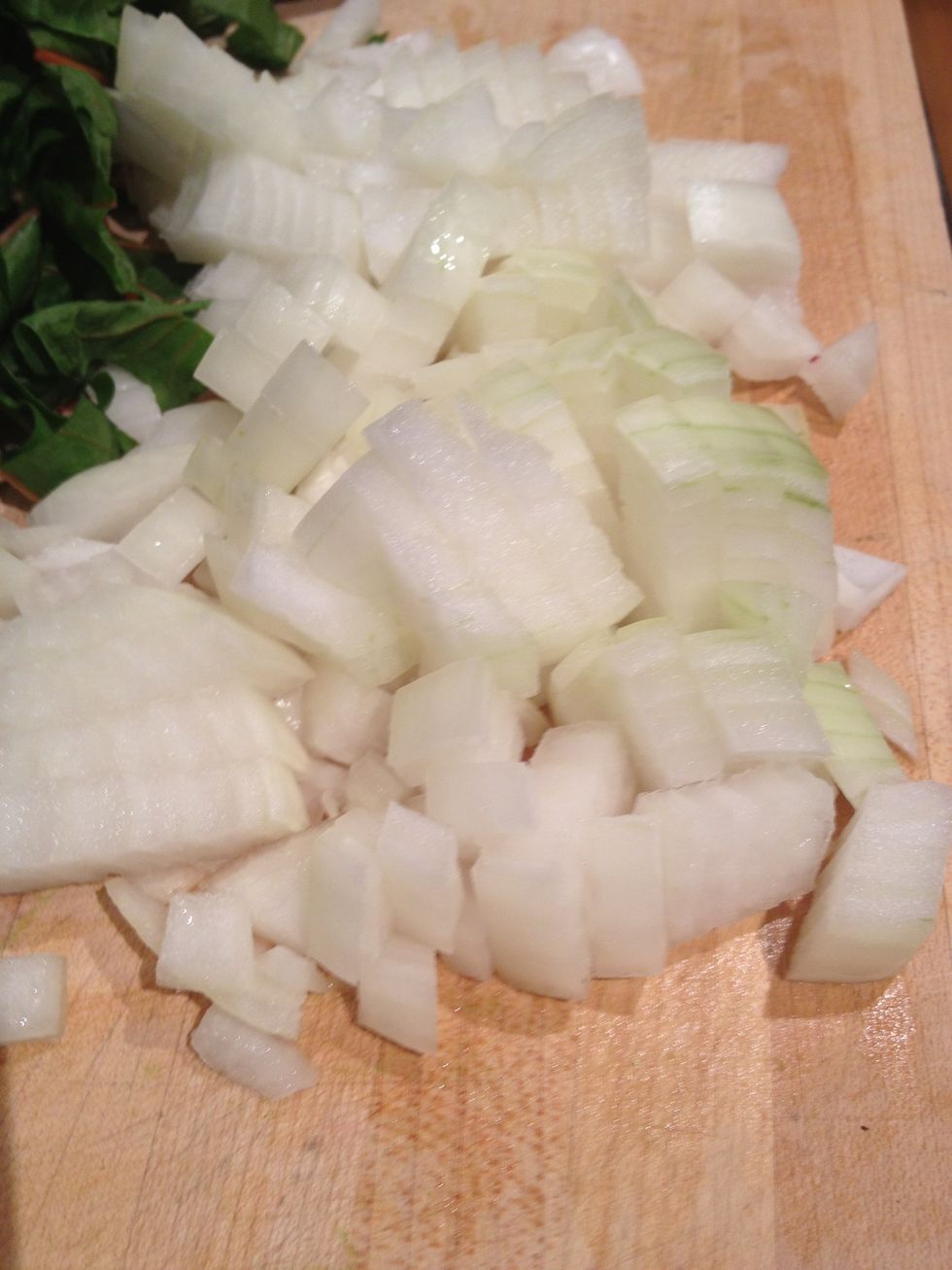 Chop the onion and the 4 cloves of garlic.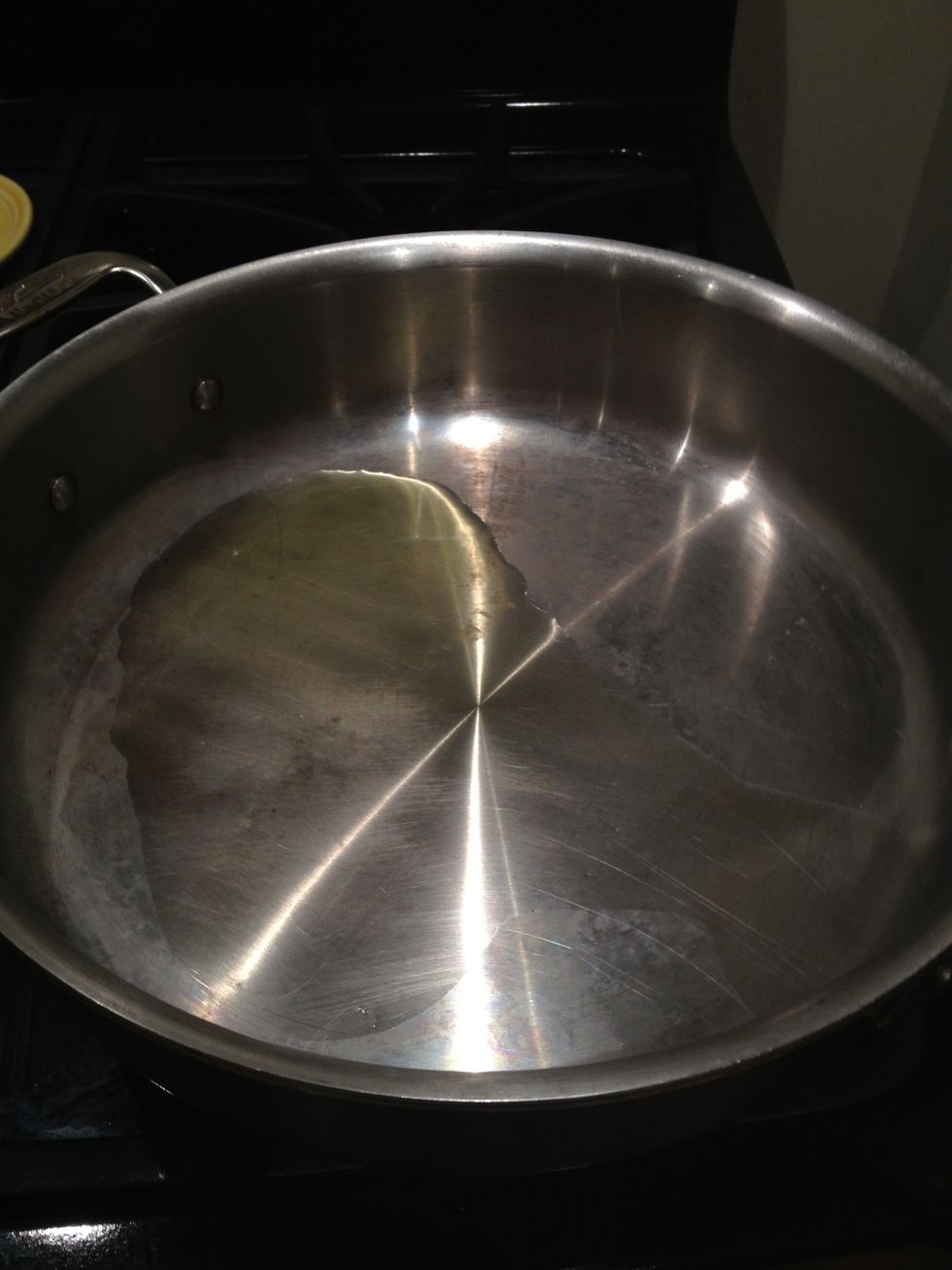 Heat the 3 Tablespoons of olive oil over medium high heat, in the largest skillet you have.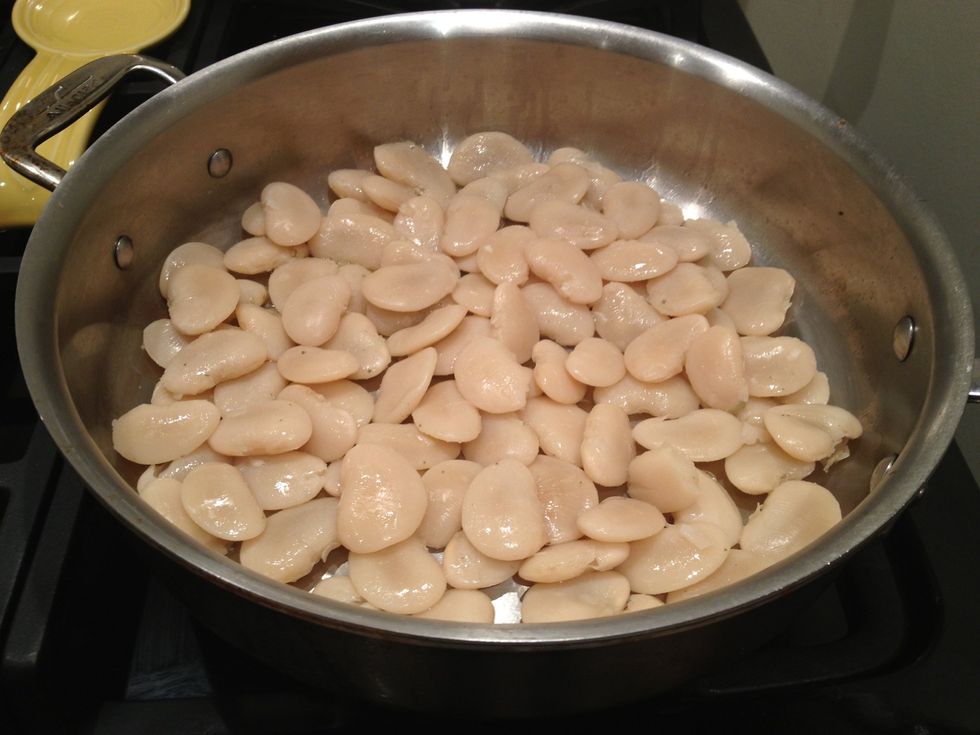 Add the beans to hot skillet, and stir until they are coated in the olive oil. This dish works best if you can have the beans in a single layer. That way they can get really golden and crusty.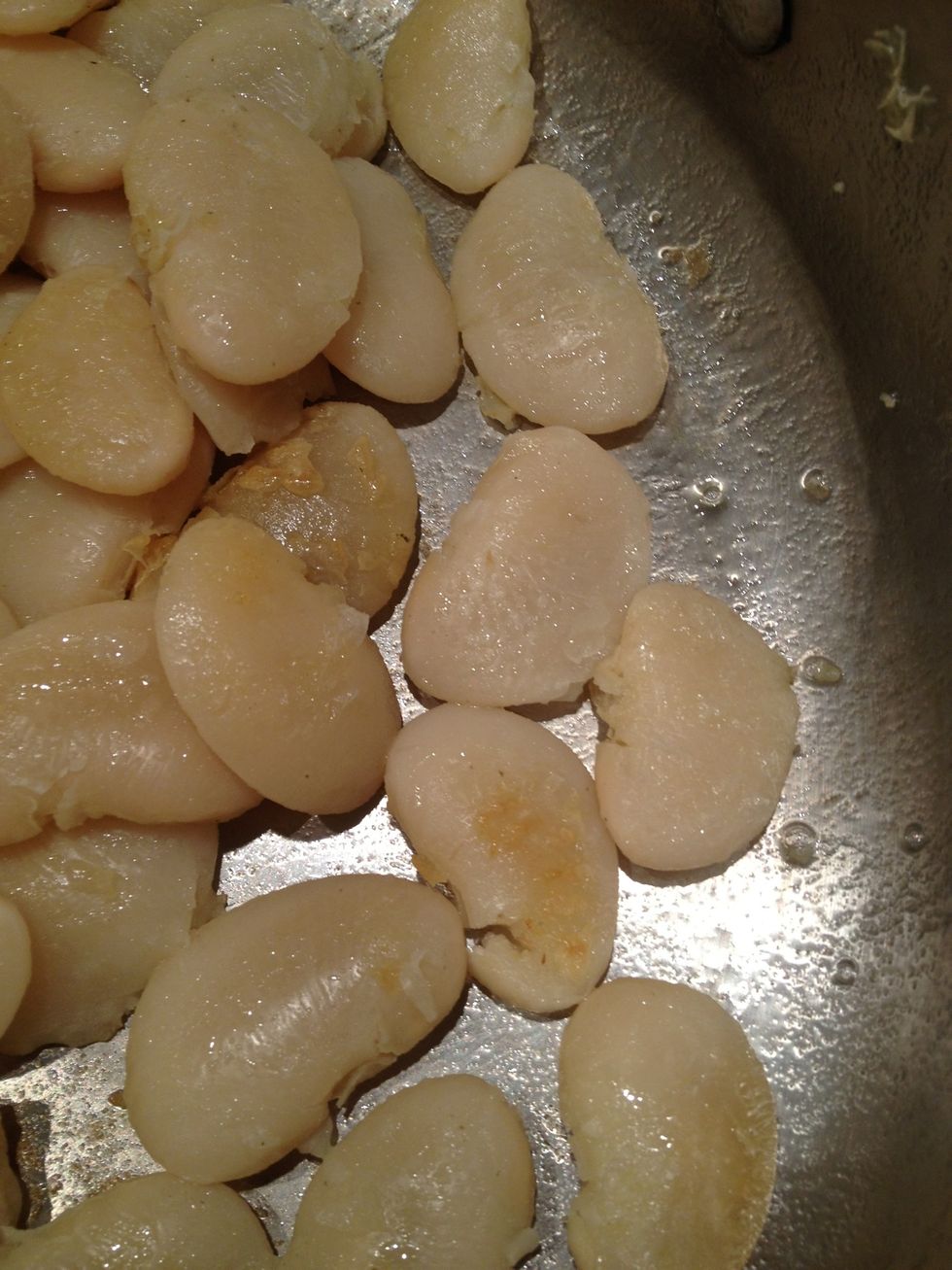 Cook the beans for about 5 minutes until they get golden. Flip them to the other side, and cook another 5 minutes or so, until they are golden on both sides.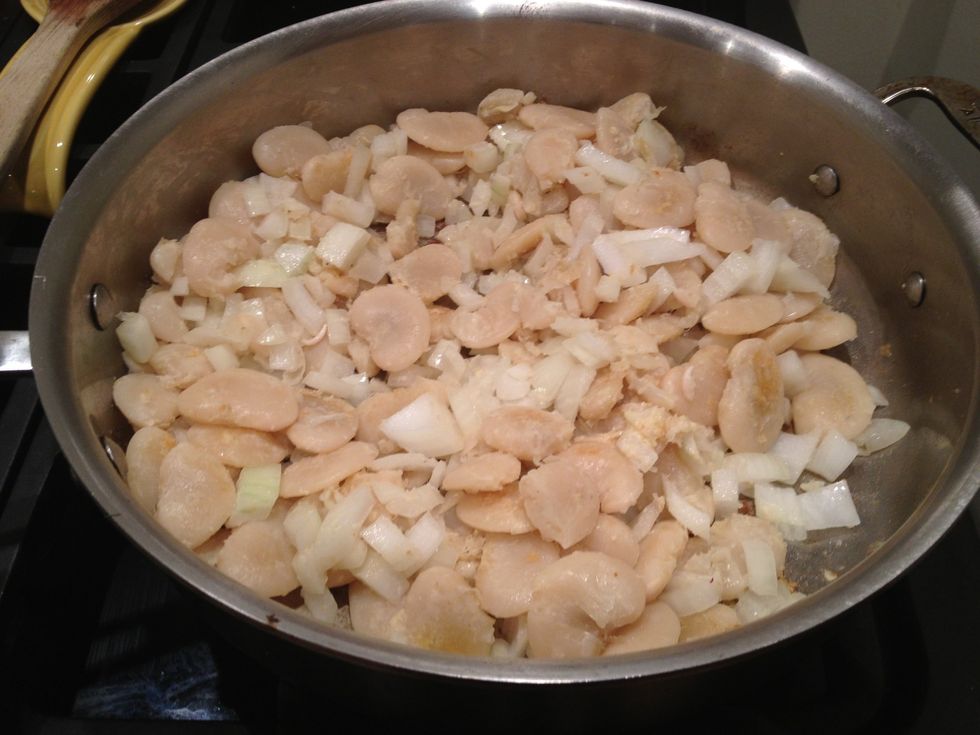 Add the chopped onion, garlic, and salt to taste. Stir and cook for a couple minutes.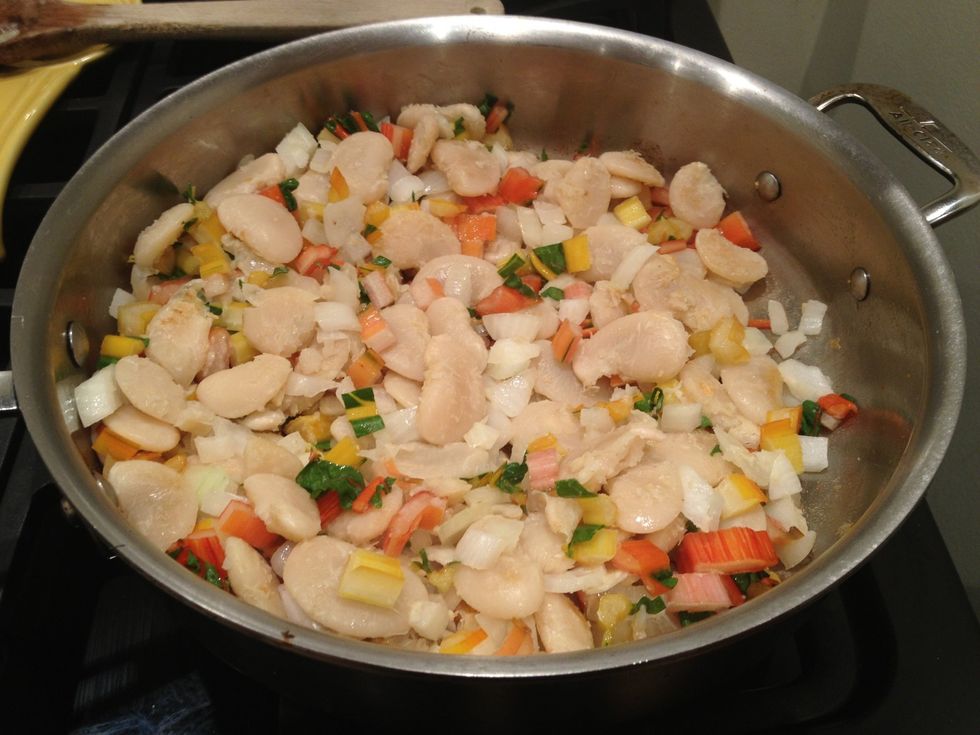 Add the chard stems, and cook for another minute.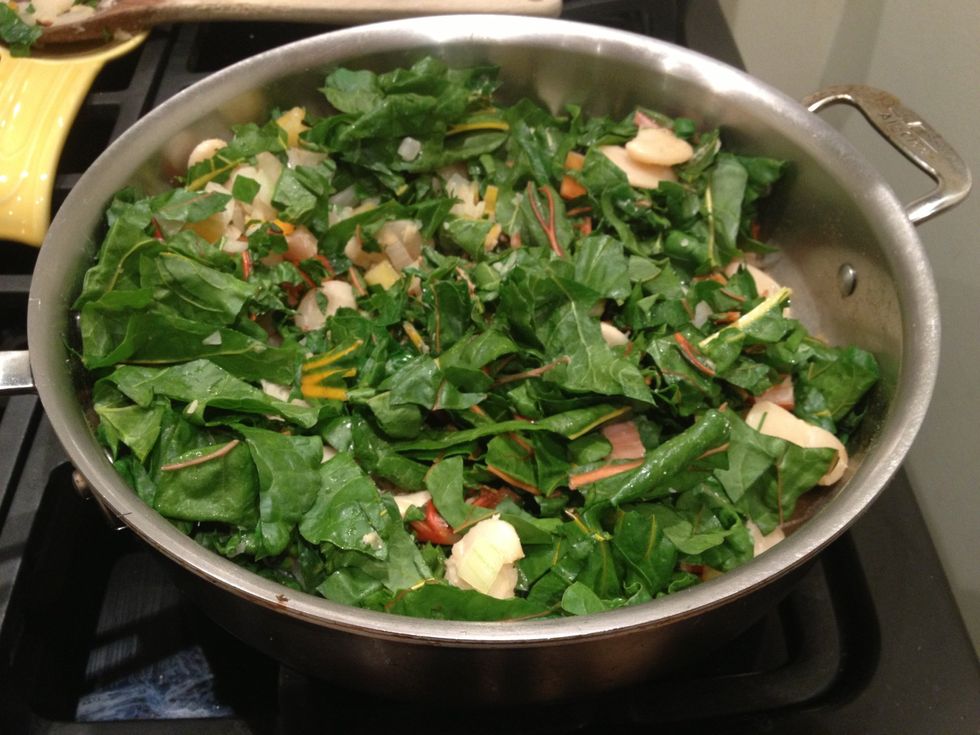 Add the chard leaves, and cook until they wilt. Season with salt and pepper to taste.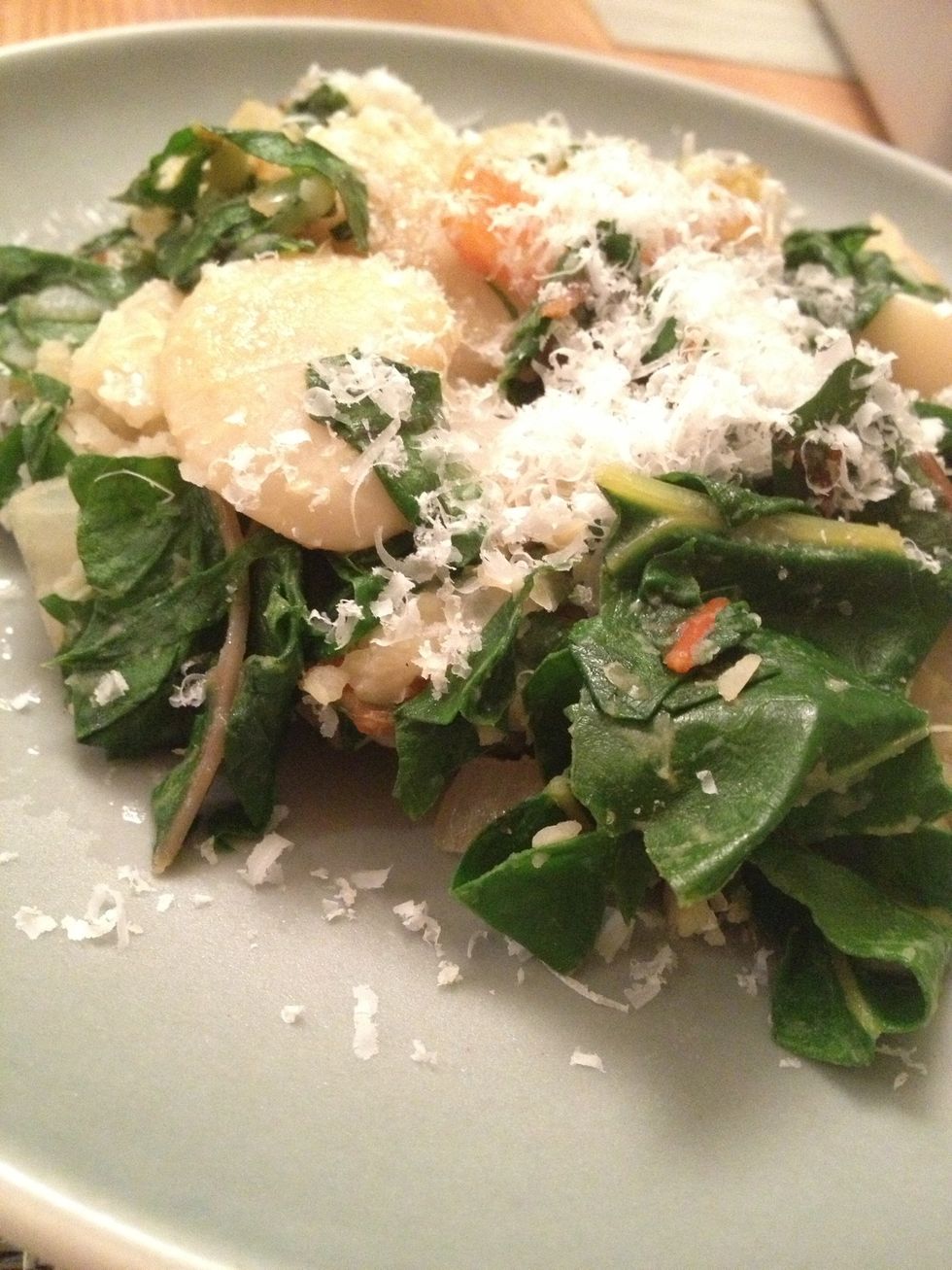 Drizzle with good quality olive oil and grate some Parmesan cheese on top.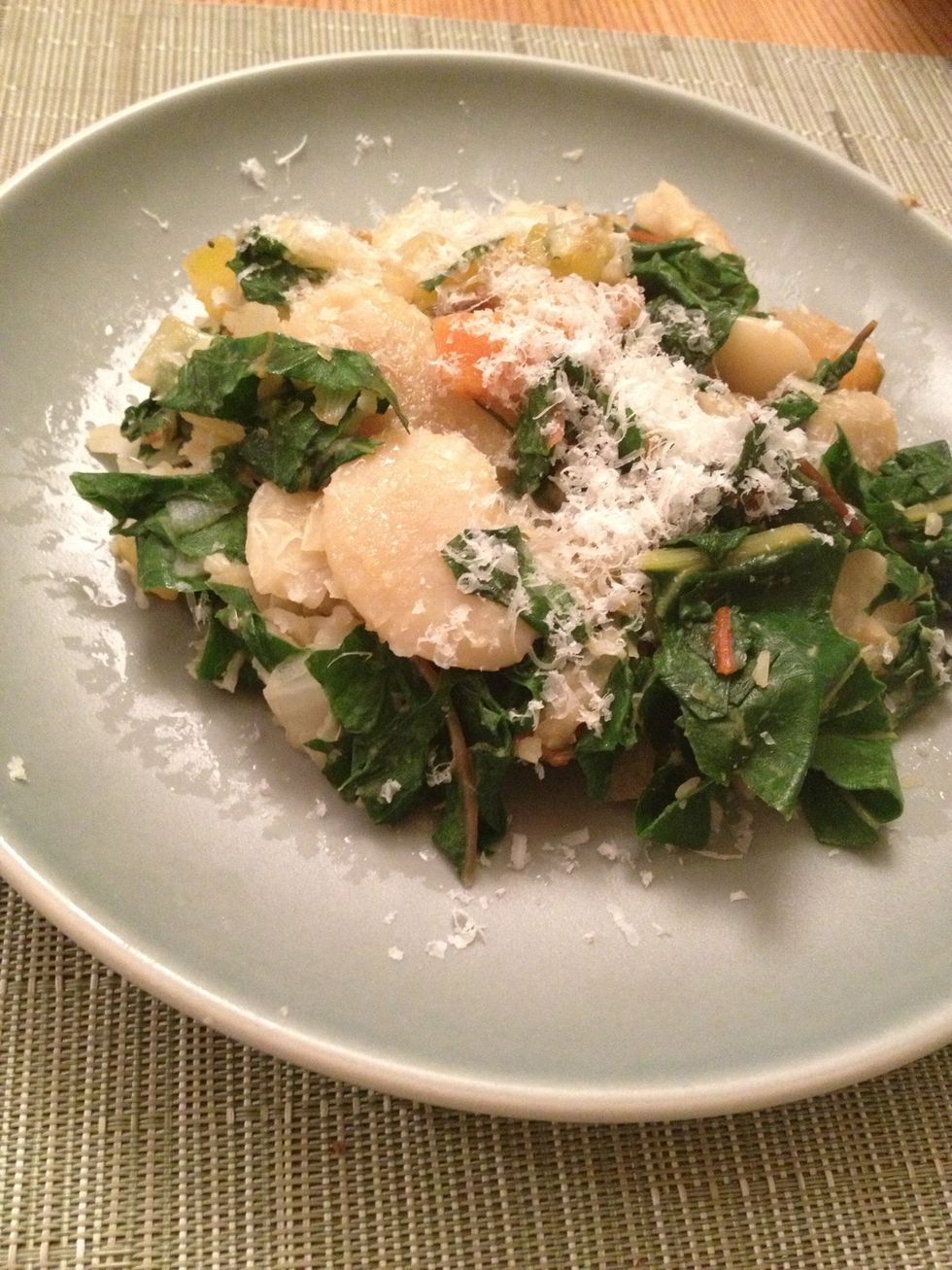 Enjoy!
2/3lb Gigante beans, or other large white beans, cooked
3.0Tbsp Extra virgin olive oil
1.0 Onion, chopped
4.0 Garlic cloves, chopped
1.0 Bunch rainbow chard, washed
Freshly ground black pepper
Sea salt
Parmesan cheese
Extra virgin olive oil, for drizzling
San Francisco, California