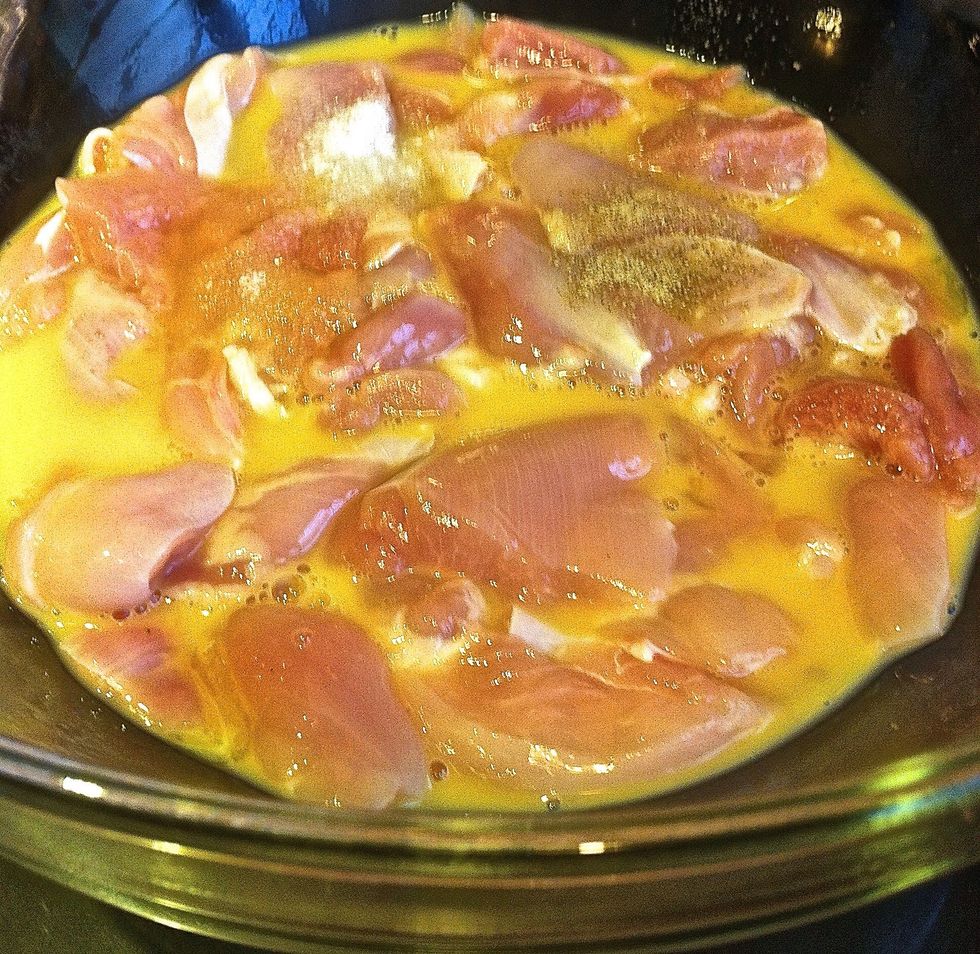 Marinate the bite size chicken meat for at least 15 to 30 minutes. Marinate: 1 egg, 1 tablespoon Chinese wine, 1/2 teaspoon salt, 1/2 teaspoon sugar, 1 teaspoon baking soda, pinch of salt.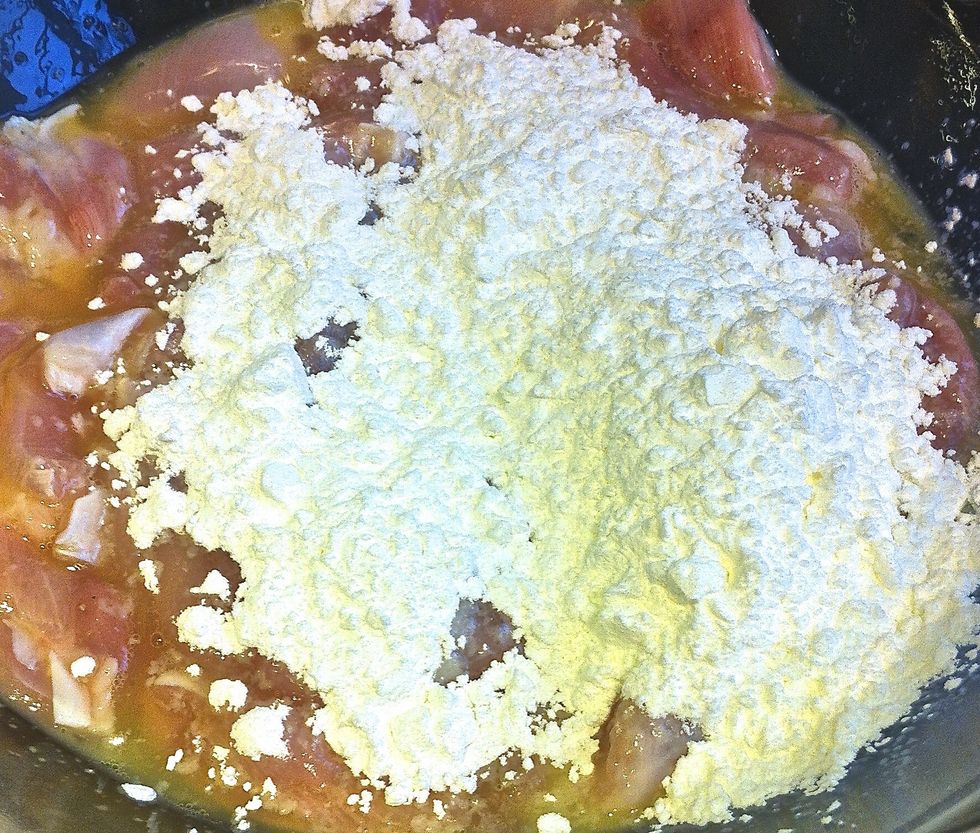 Mix in cornstarch (1/2 cup) and baking powder (1/4 teaspoon) a little at a time into the chicken cubes. Please access my blog at www.huangkitchen.blogspot.com for details.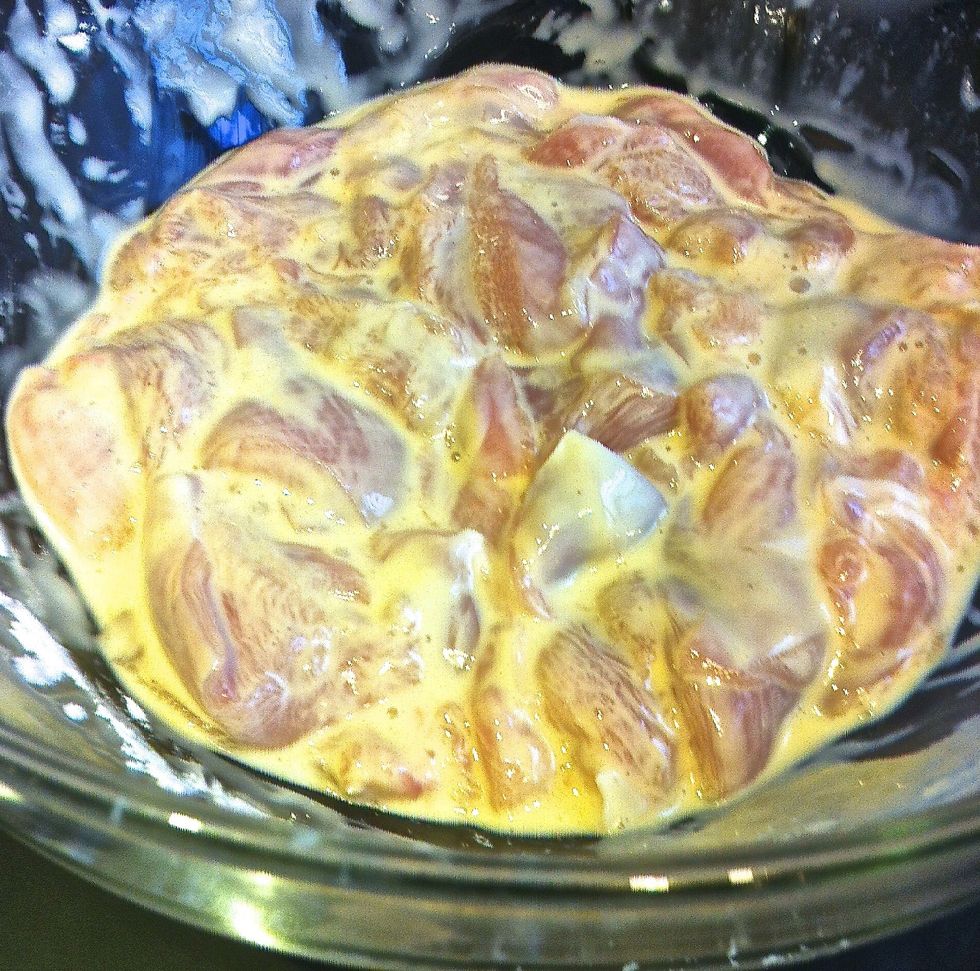 Mix until all the chicken cubes are well coated.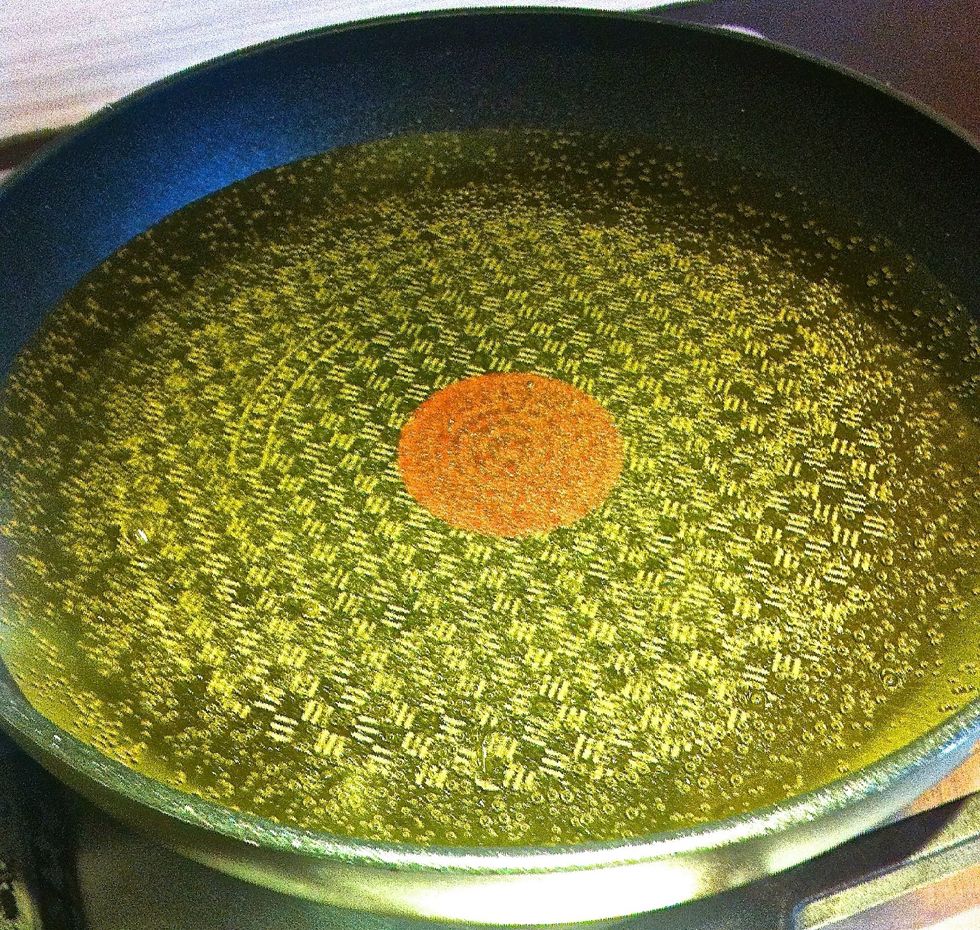 Heat up oil to fry the chicken cubes.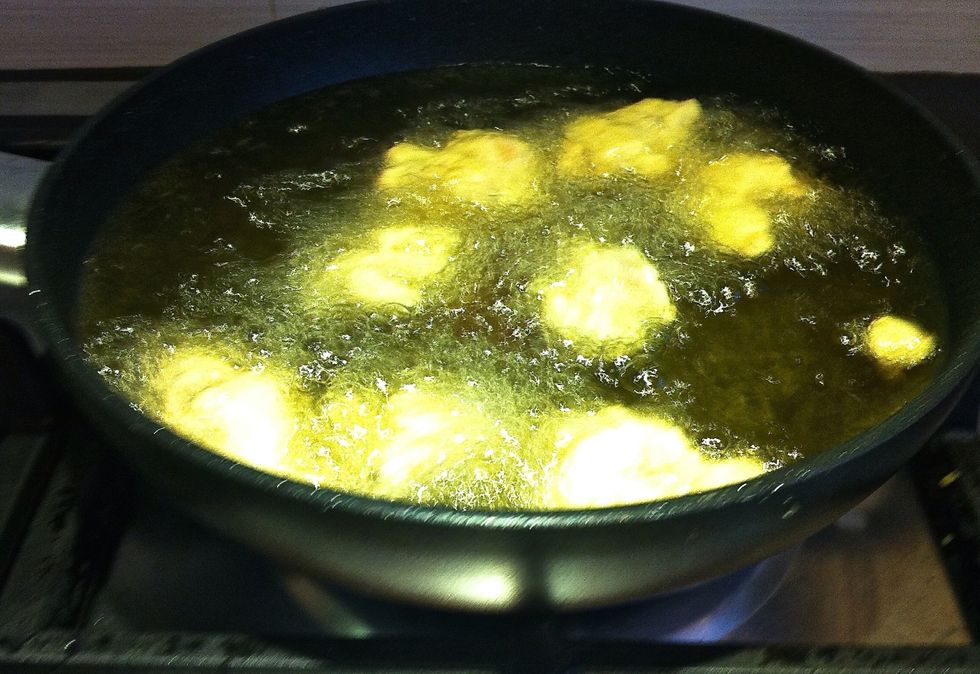 In batches, drop the chicken cubes one at a time in the oil. Deep fry until they turn golden brown and begin to float, about 3 minutes.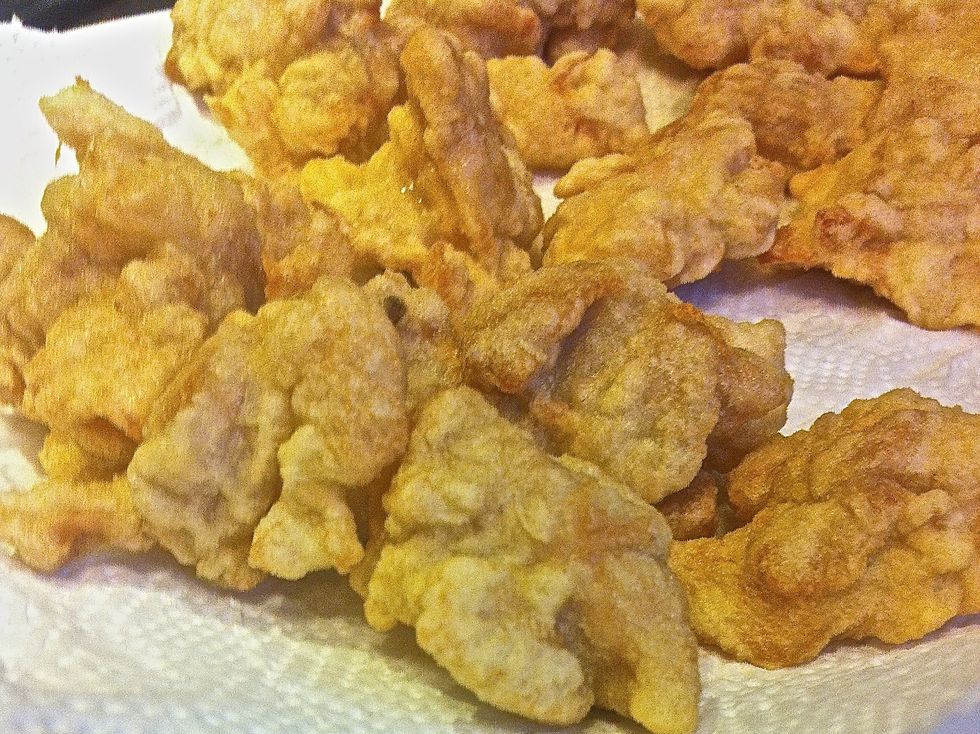 Remove from wok and allow to cook on paper towel as you fry the next batch.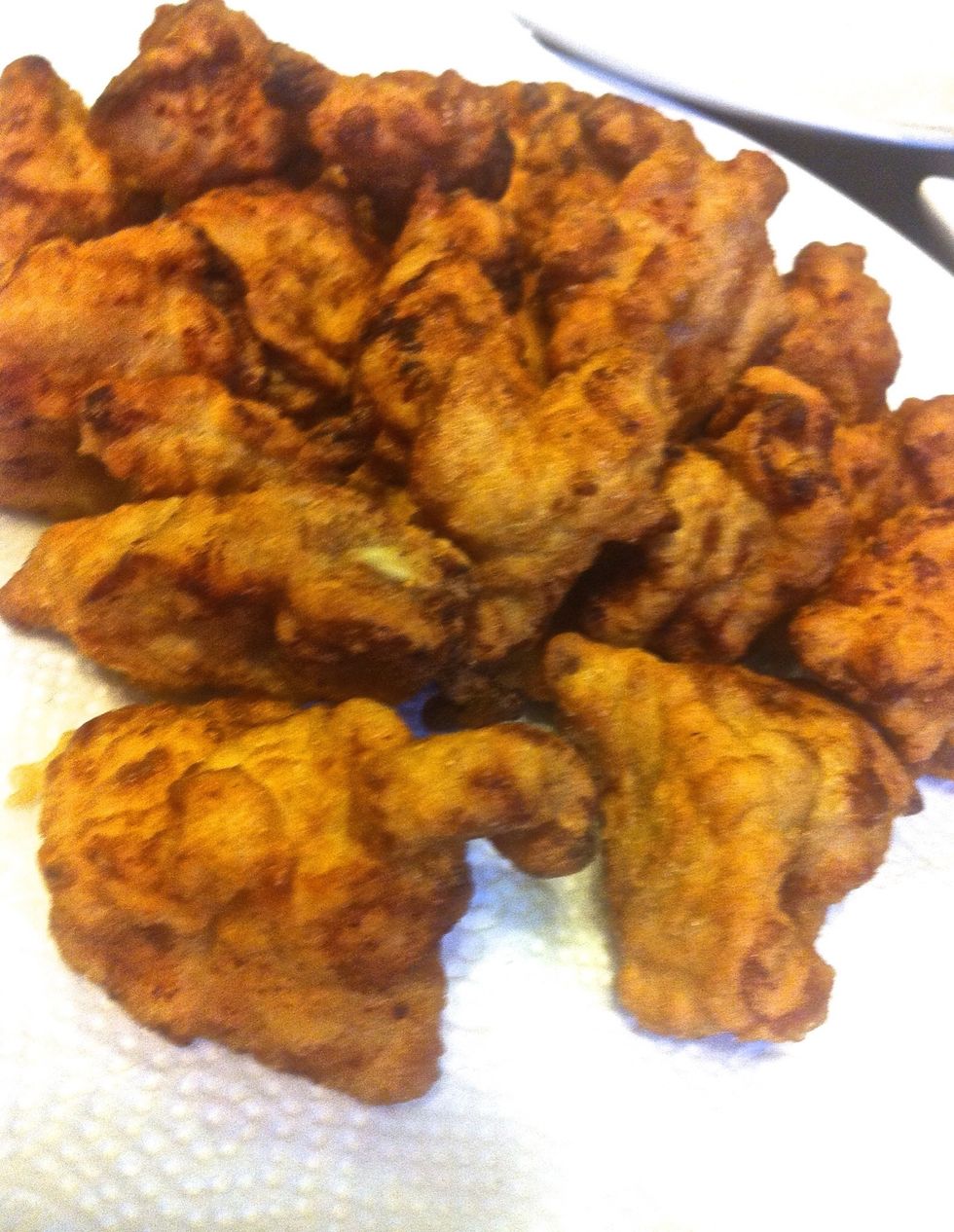 Once all the chicken cubes has been fried, refry the chicken, starting from batch that was fried first. Cook till chicken cubes turn deep golden brown, about 2 min. Drain on paper towel lined plate.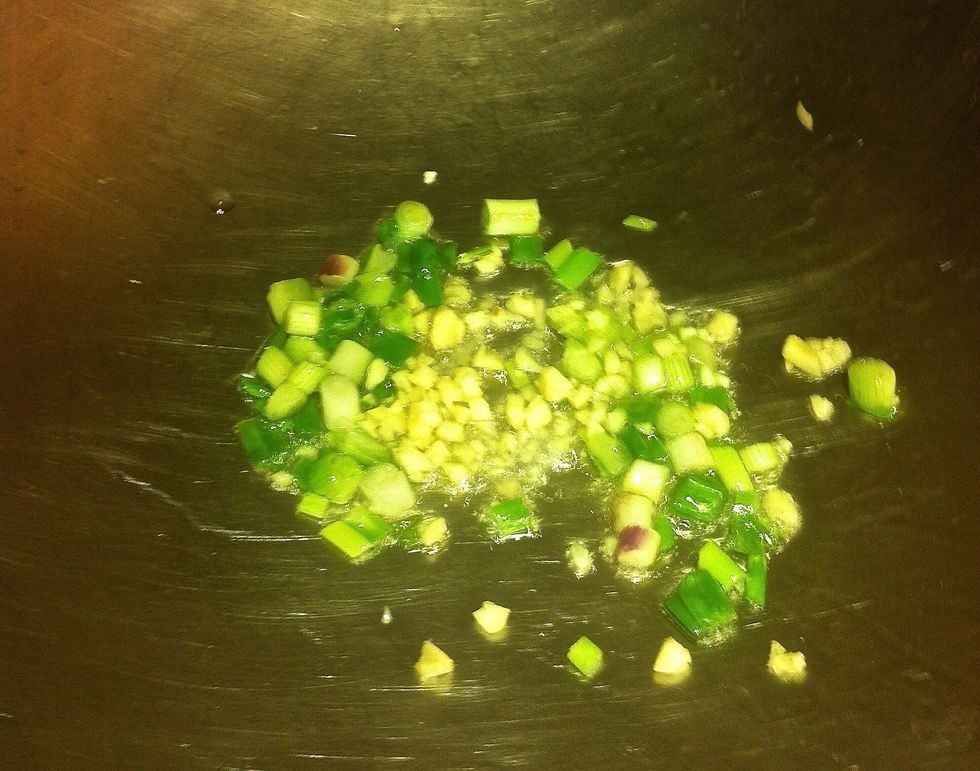 To cook the sauce, heat oil in wok. Then add green onions and garlic.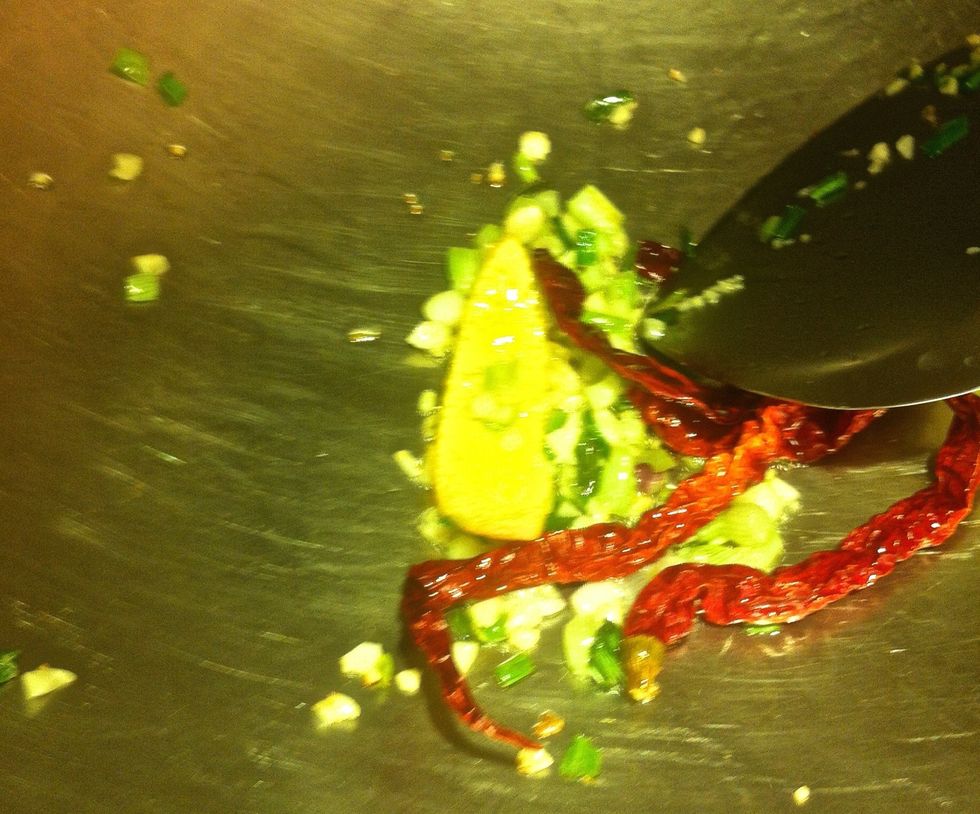 Add the dried chillies and orange zest. Cook until garlic turns golden brown and the chillies brighten, about 1 to 2 minutes.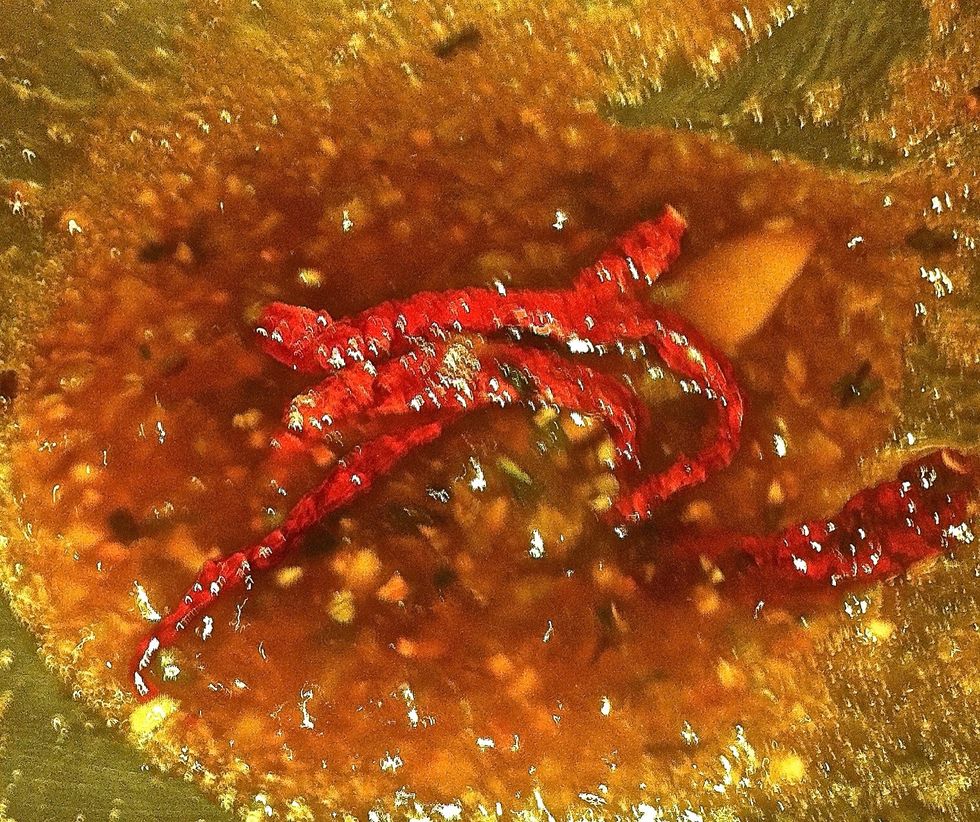 Add sugar,ginger (minced), chicken broth( or water),vinegar, soy sauce,sesame oil & peanut oil. Bring to a boil, cook for 2 minutes. Dissolve 1 tsp cornstarch into water and stir into boiling sauce.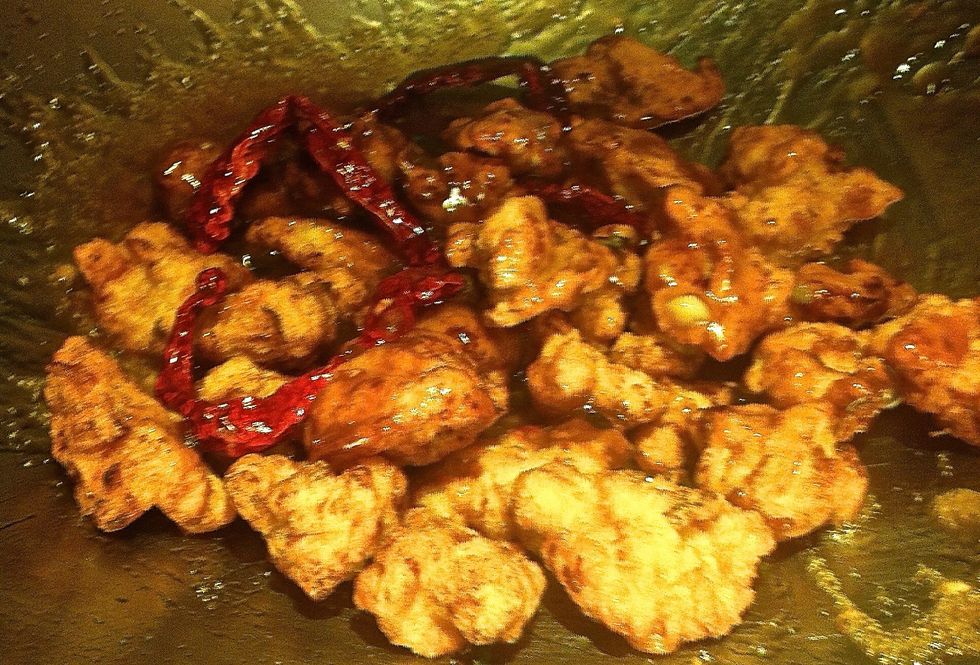 When sauce has thickened stir in the fried chicken cubes into the boiling sauce. Mix well.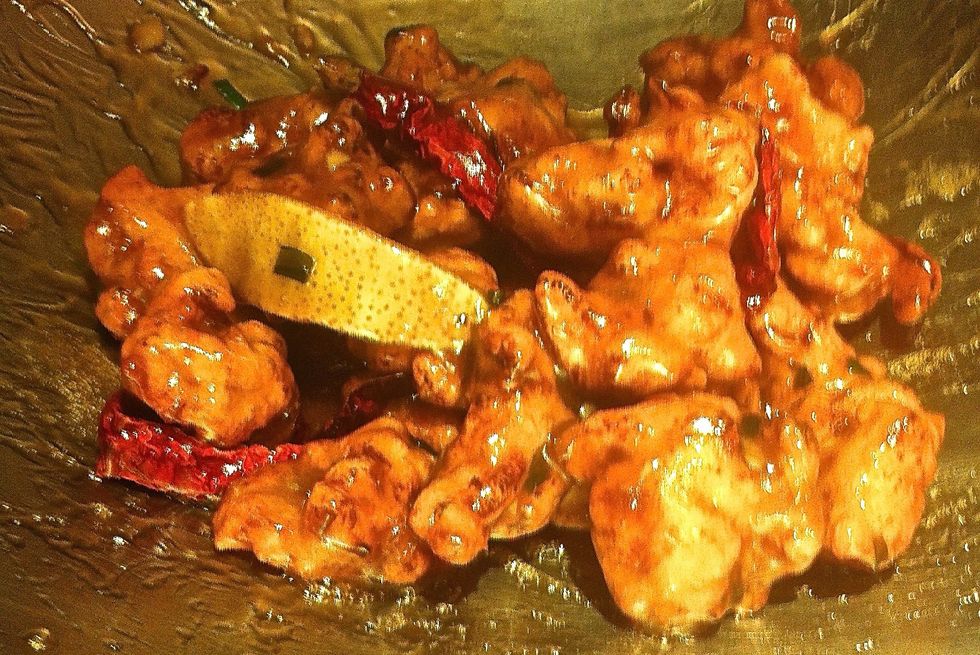 Reduce heat to low and cook for a few minutes until the chicken cubes absorbs some of the sauce and is well coated.
Dish out onto a serving plate and sprinkle some chopped green onions on top.
And you're done! Serve hot with steamed white rice.
300.0g Chicken meat ( boneless,skinless and cut bite size
1.0 Egg (marinade chicken)
1/2tsp Salt,sugar,(marinade chicken)
1.0tsp Baking soda(marinade chicken)
1.0Tbsp Chinese cooking wine(marinade chicken)
1.0 Garlic clove,orange zest(sauce)
2.0Tbsp Chinese rice vinegar,water or broth ( sauce)
1.0Tbsp Vegetable oil (sauce)
1/2Tbsp Sugar,soy sauce (sauce)
5.0 Dried chillies( rinsed & deseeded)sauce
1.0tsp Sesame oil, peanut oil
1/2c Cornstarch ( for coating)
Huang Kitchen
For more step-by-step recipes and cooking tips, visit my website at \nhttp://www.huangkitchen.com